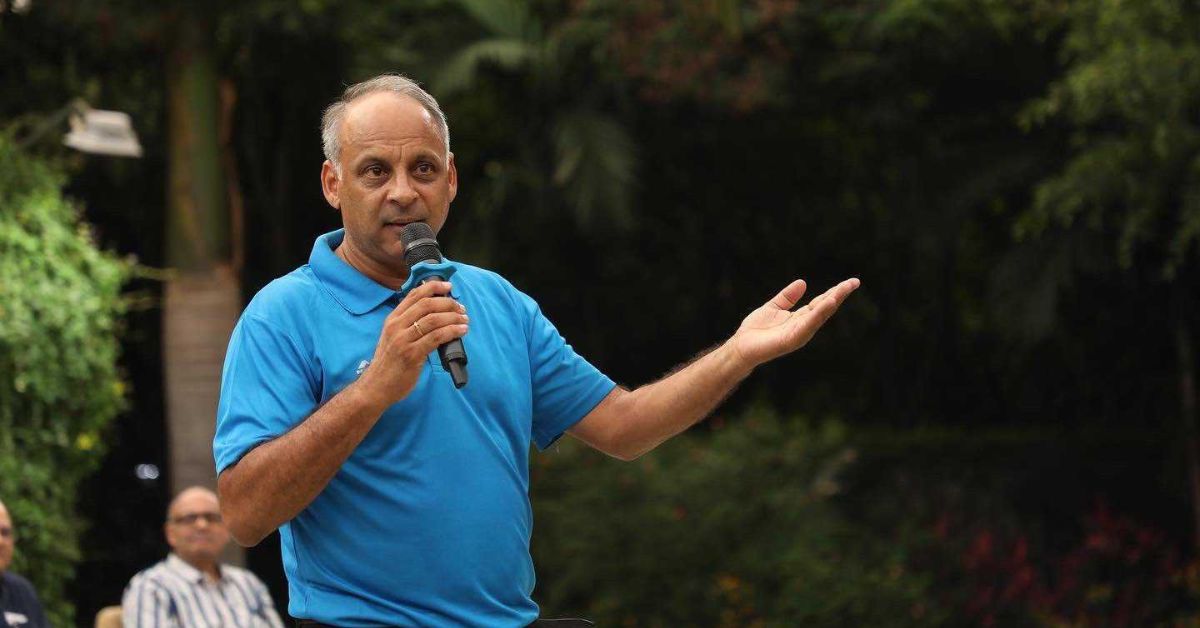 Bengaluru's Arun Pai quit his corporate job to start 'Bangalore Walks' and use storytelling to showcase the history and heritage of prominent Indian cities.
"Think of the game Monopoly," Arun Pai — the man behind 'Bangalore Walks' — urges me, attempting to explain where the idea for this unique experience stemmed from.
The corporate executive-turned-storyteller made it clear from the start that he never planned to conduct the "regular" heritage walks. "What I am trying to do is tell the story of India in Bengaluru," adds Pai, now in his 50s.
In 2004, after a brief 7-year stint in the corporate world, Pai decided he wanted more from life than a corner cabin and its perks. During a business trip to London, he spent the major part of his days exploring the city, going on heritage walks, and wondering why India lacked these experiences.
On returning to Bengaluru, the feeling of diving into something creative overtook him. He bade goodbye to the corporate world and started 'Bangalore Walks', literally and figuratively taking the road less travelled.
Over the years, these walks have given the residents of the metropolis as well as celebrated personalities a chance to fall in love with the city's unseen side.
During the early years of starting, Pai began to be identified as the man who showed up every Sunday morning at 7 on Bengaluru's MG Road ready to begin his signature three-hour-long 'Victorian Bangalore Walk'.
Come rain or shine, this was a weekly ritual. And the number of people who turned up never deterred his spirit. "Sometimes it was a handful, other times a crowd." But Pai saw to it that the show went on. And today, he has taken over 30,000 people on more than 1,500 heritage walks.
Taking Indian history from textbooks to the world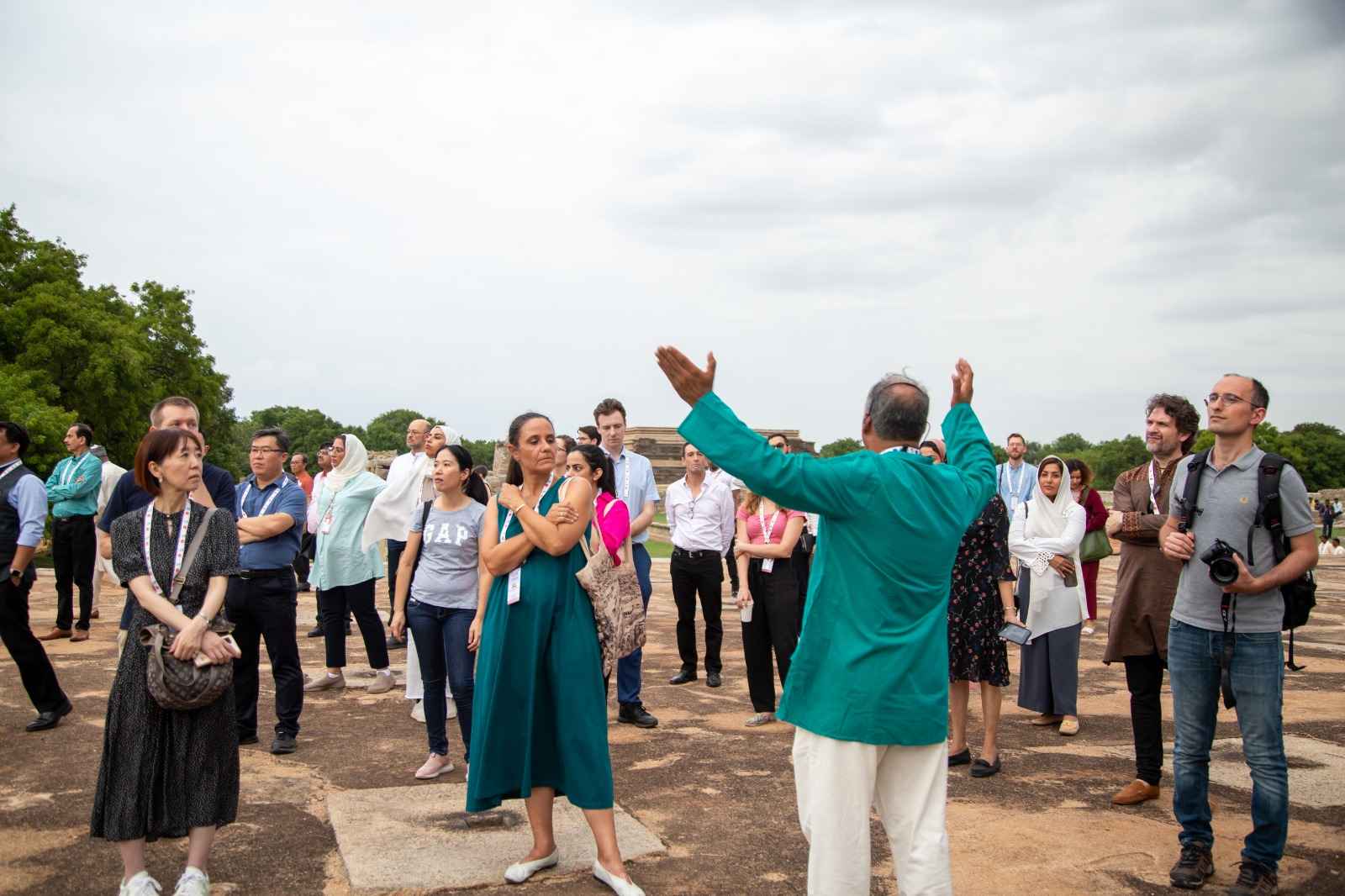 It is intriguing how a city that banks on its weekends after a five-day drill, is enthusiastic about rediscovering its history. The credit goes to the allure that Pai has managed to create around these walks. Praise him and he says this is where storytelling comes in.
Circling back to how it all started and where the board game Monopoly plays a role, Pai reminisces his own days of playing it. "King's Cross Station, Mayfair, Piccadilly…these places were rooted in our memory. We could roll the dice, buy a property, and pay rent."
He didn't realise how the game was impacting him until his first trip to London revealed how he knew the city like the back of his hand. "I realised it wasn't a simple game. It was designed with the intent of bringing the city alive in the imagination of kids whose only source of information was these board games back in the day."
Ironically, while London seemed so familiar, Delhi did not. And Pai is quick to note the reason. "The only place we have learnt Indian history is in textbooks."
That same year, with a desire to tell India's story to anyone who would listen, he started 'Bangalore Walks'. While fleshing out the idea for this initiative, he was firm that his focus would not lie on museums and monuments. Every street in the city boasts a story and Pai would find it and tell it.
A love affair with Bengaluru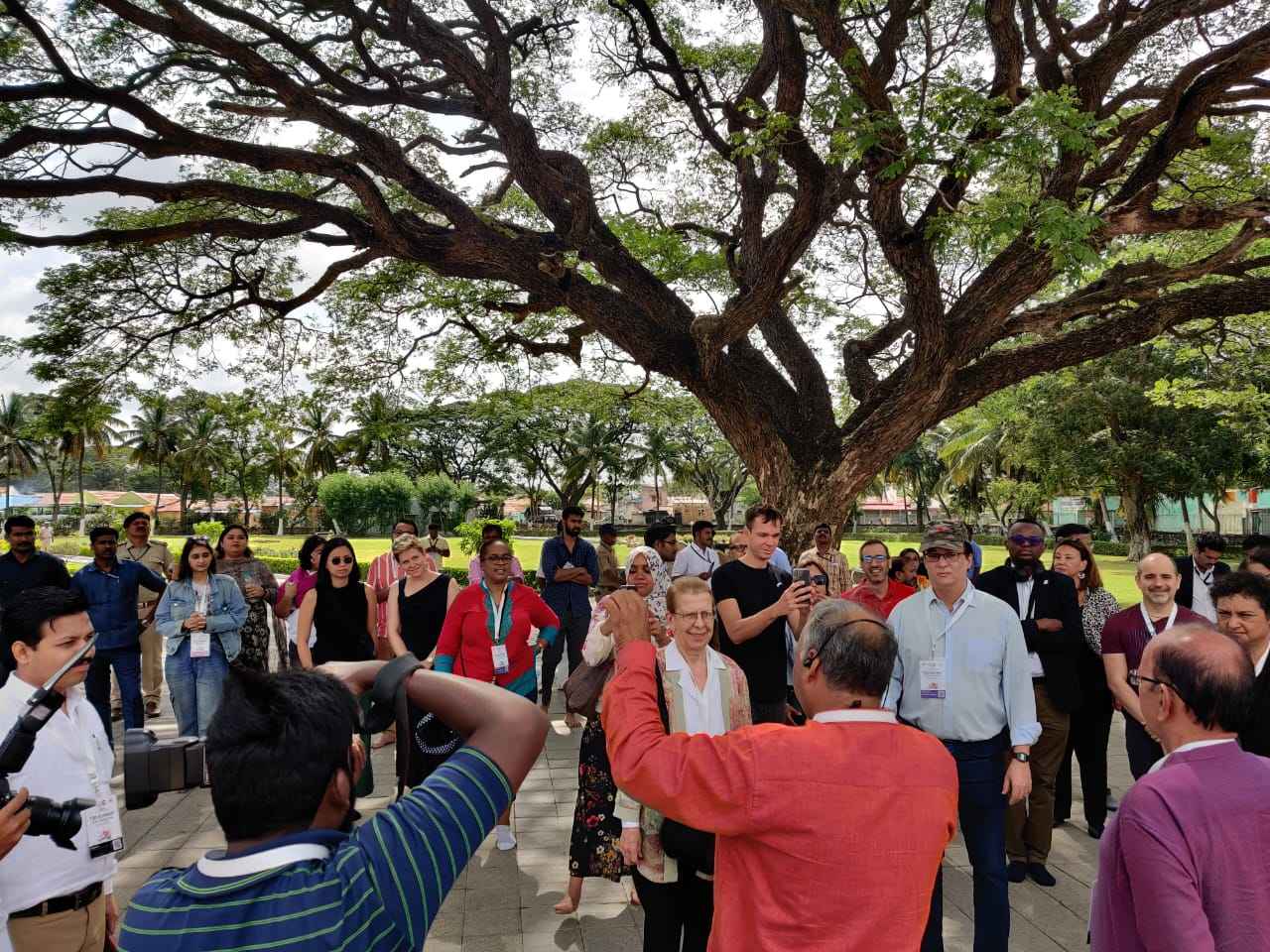 The boom of startups and unicorns in Bengaluru has attracted people from all walks of life. Explaining the same history to these syncretic communities must be a challenge, I tell Pai. But he disagrees.
"Heritage walks usually focus on monuments and architecture. Engaging narration is lacking. The stories are becoming scripted, passed from one guide to the next. Tourism starts becoming a commodity. What I aim to do is tailor-make the story depending on the audience," he shares.
It was this intent that compelled him to go to a bustling MG Road in Bengaluru and design a walk there as opposed to a well-known heritage site. "If I can get people to be interested in a familiar street they think they know, and see it in a new way, I have achieved what I set out to do."
But deviating from the norm also meant Pai needed to brush up his knowledge of the city and figure out stories for himself that hadn't made their way to the Internet. The beauty of this approach, he says, is that he began creating a story of his own along the way. And people loved it.
"What one needs to remember is that if it's engaging for you, it's also engaging for people who think like you." Citing one example, he says "It's easy going to a monument and talking about how it was built, it's architectural details and ending the walk by saying the monument stood as a symbol of love." But that isn't all there is to it.
"What is the monument's role geopolitically? What space did it fill in Indian history? What was going on in other parts of India and the world when this monument was built? How is it connected to other monuments the audience has seen? These are the questions I try answering," he adds.
Discovering the secret sauce that makes the city 'click'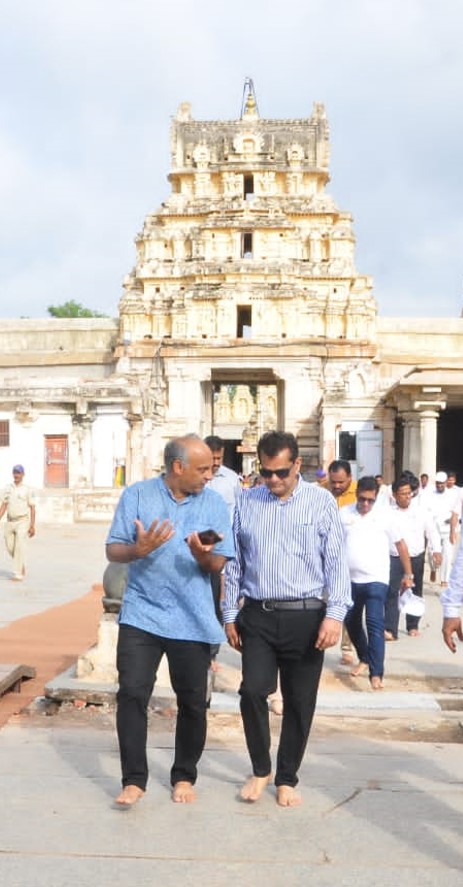 While the walks do not have a set theme, Pai improvises along the way depending on the audience he is catering to. And he delivers every time.
Today, the model caters to specific groups as opposed to public walks. A group of 25 individuals from a policy think tank in the city who recently attended one of the walks will agree. After three hours spent covering what they thought were familiar areas in the city centre, (near their office), the group was enthralled by this new lens through which they were seeing it.
For Pai, it was the same route he took with all his groups, but the storytelling differed. "As there were retired army personnel and defence strategists in the group, I ended up talking about the military DNA of Bangalore more than I would to a bunch of school children for whom that is not so exciting. So you see, the slant changes."
One of his favourite stories along the walks is narrating about the "dramatic" Battle of Bangalore that took place in 1791. After mortal combat with Tipu Sultan's army, the Bangalore Fort was captured, leaving thousands of Mysoreans dead. "People know of the Battle of Panipat and Plassey but not this event, which had an equally large impact on India, if not more," notes Pai. He adds, "This is an interesting story of the role the fall of Bengaluru played in our history, and I tell it in such a fashion that people want to learn more about it."
Every story picked up by Pai — the lores of the city's churches, the mapping of India that began in the city — has global appeal and is infused with personal anecdotes. Often in the course of the walk, Pai gets asked about the "Christmas trees" that line the roads. He then stops and narrates how they came to be.
"Did you know they are actually from New Zealand?" he asks me. I didn't.
"These 60-foot trees are so prevalent these days that most people think they are native to the city. But it is interesting to know that they were brought here almost 200 years ago as part of a massive botanical experiment by British and Indian scientists. They were trying to understand how to classify the world's trees and plants," he informs.
"Since the city is not too high, not too low, not too wet, not too dry, it turned out to be a conducive environment for these very foreign trees to grow. Today these 'Christmas trees' (Norfolk Island Pines) have acclimatised to this climate and soil and have become local."
Pai has narrated these and other stories of the city to some of the most influential people — including global MD of McKinsey Dominic Barton, president of Microsoft Brad Smith, Infosys founder NR Narayanamurthy, India's Chief Economic Advisor Anantha Nageswaran, US Digital Ambassador Nathaniel Fick, former PM of Australia Kevin Rudd and comedian Trevor Noah.
As Nageswaran recounts, "I was so happy that my friends from iSPIRT arranged for me to join Arun Pai's Bengaluru walk on 24 July. He was simply brilliant with his erudition, wit, and deep understanding of the history of the world, the country, and the city. His pride in being a Bangalorean came through so well that I was infected with that pride. He made Sir M Visweswaraiya and the Mysore Maharaja come alive with his vivid descriptions of their vision and their contributions to the city and the country. It was a perfect start to the day and made my short visit to Bengaluru entirely memorable."
But in the midst of this adulation, one experience outshines it all — India's Presidency of the G20 Summit in 2023. Karnataka played host to over 10 important summit meetings over the year including the G20 Summit. And Pai was the official representative of the Government of Karnataka for designing and planning the city tours and excursions to the last detail — including sites around cities like Mysuru, Hampi, and Bengaluru.
Recalling the experience at Hampi, Pai says it was phenomenal.
"Over the course of the three days, I highlighted globally relevant stories of India's history, culture and society to over 200 delegates from 20 countries. We were given a clear task by Amitabh Kant — India's Sherpa. He wanted us to provide the right context, background and experiences so that the splendour, scale and sagacity of the Vijayanagar Empire could be effectively communicated to the high-empowered global audience."
For Pai, each walk is a creative utilisation of everything he has discovered about the city. He concludes by emphasising something I couldn't agree with more —
"I am not a heritage walker. I am India's storyteller."
Edited by Pranita Bhat
Tell Us More
We bring stories straight from the heart of India, to inspire millions and create a wave of impact. Our positive movement is growing bigger everyday, and we would love for you to join it.
Please contribute whatever you can, every little penny helps our team in bringing you more stories that support dreams and spread hope.