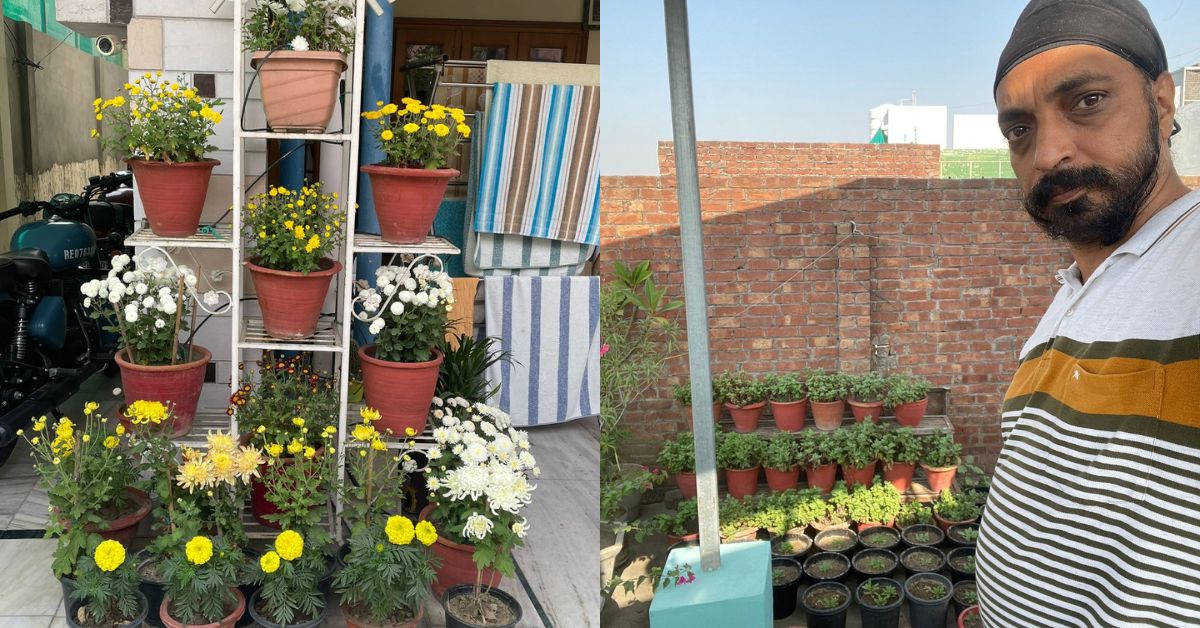 Dr Navdeep Singh Khurana, a dentist in Amritsar started gardening 8 years back. Today, he grows 500 plants at his house and 300 at his clinic.
Dr Navdeep Singh Khurana's day starts at 6 am. The first thing he does after waking up is go to his terrace and check on his plants. There he is greeted by a new bud, or perhaps a bird's nest, and saying hello to the chirping birds starts off his day on a positive note. His morning exercise is watering his plants, checking on their health and ensuring that they are bug-free.
This 49-year-old dentist from Amritsar has more than 800 plants at his house and clinic, which he has lovingly grown over the past eight years. Despite his busy schedule at the clinic, he finds time to tend to his plants which he finds very cathartic.
"Gardening gives me mental satisfaction and is relaxing. I never get bored. Every morning, when I go upstairs, I find something new. I see parrots and sparrows chirping, and find some new flowers on my cactus. I find squirrels roaming around. My mother, father, wife and daughter help me water the plants and it's a way for us to spend time together," Dr Navdeep tells The Better India.
The dentist's passion for gardening was ignited by his father, who himself is a plant-lover.
"My father grew a small garden in our house. As a young child, I saw him spending a lot of time tending the garden. He just loved plants and that has rubbed off on me. We had so many beautiful flowers. About 10 years back, the garden had to be filled in to make space for my older brother's car," adds the doctor.
An oasis of calm in a busy city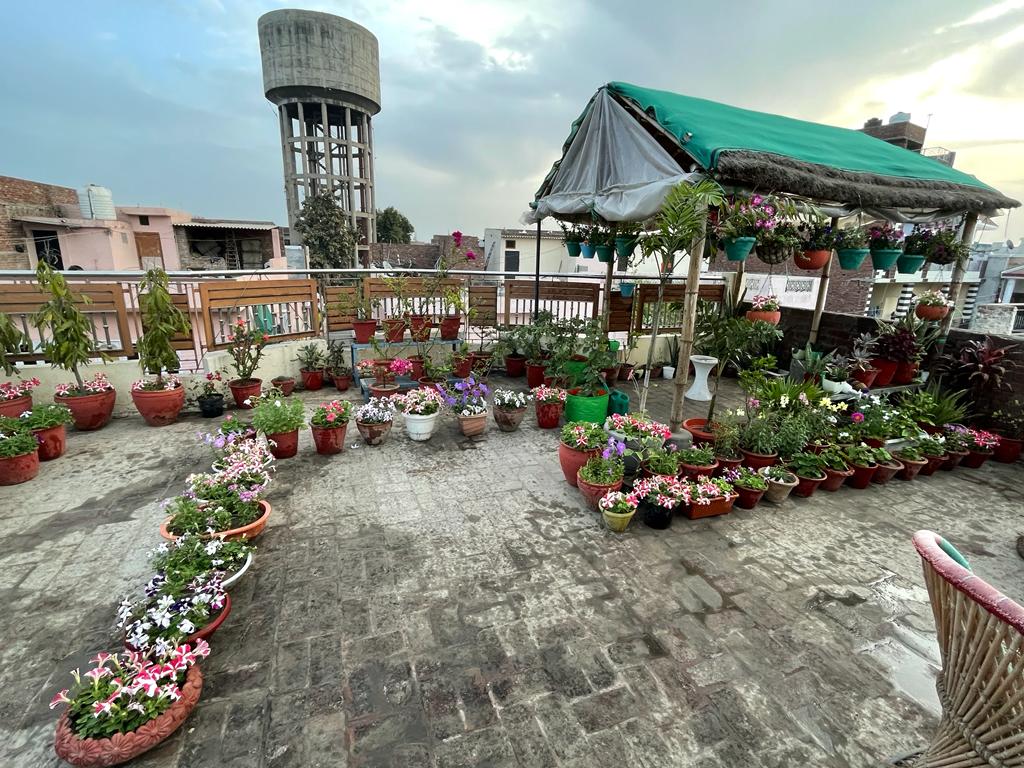 When the garden made way for a car, Dr Navdeep saved all the soil, as it was very fertile. With this began his journey of gardening.
"I stored the soil in big bags as I just didn't have the heart to throw out such rich soil," he adds.
On his daughter's birthday eight years ago, he found a way to use this prized possession, by making return gifts.
"I gifted my daughter's friends plants and used this soil in the pots. Interestingly, my colleague gifted me my first plant, a dressina, on my birthday the same year. I kept it outside my clinic and that paved the way for my journey," he adds.
He then bought some three plants for his house.
"I found the process of growing a plant very satisfying, and this became a passion. I started buying more plants. My father too participated in this, everytime I bought five plants, he would buy 10. It was a healthy competition," he laughs.
What started with three plants has today led to his entire house being filled with around 500 plants, and 300 more at the clinic rooftop. Plants adorn the Khurana household right from the entrance, passage, verandah and terrace. He started following Youtube channels to learn more about gardening. He even started making manure himself.
"I purchased a Trustbin, a compost bin online which helps us compost at home. We compost all our wet waste and this has generated an enormous amount of manure. I also don't use any pesticides, just neem oil. This keeps all the pests away. I check each plant for mealybugs daily, as around 8 years ago, they wasted two years of my produce," says the 49-year-old.
He says that Covid was the time which really gave him the time and impetus to garden freely.
"I did every experiment during the lockdown and it really paid off," he says.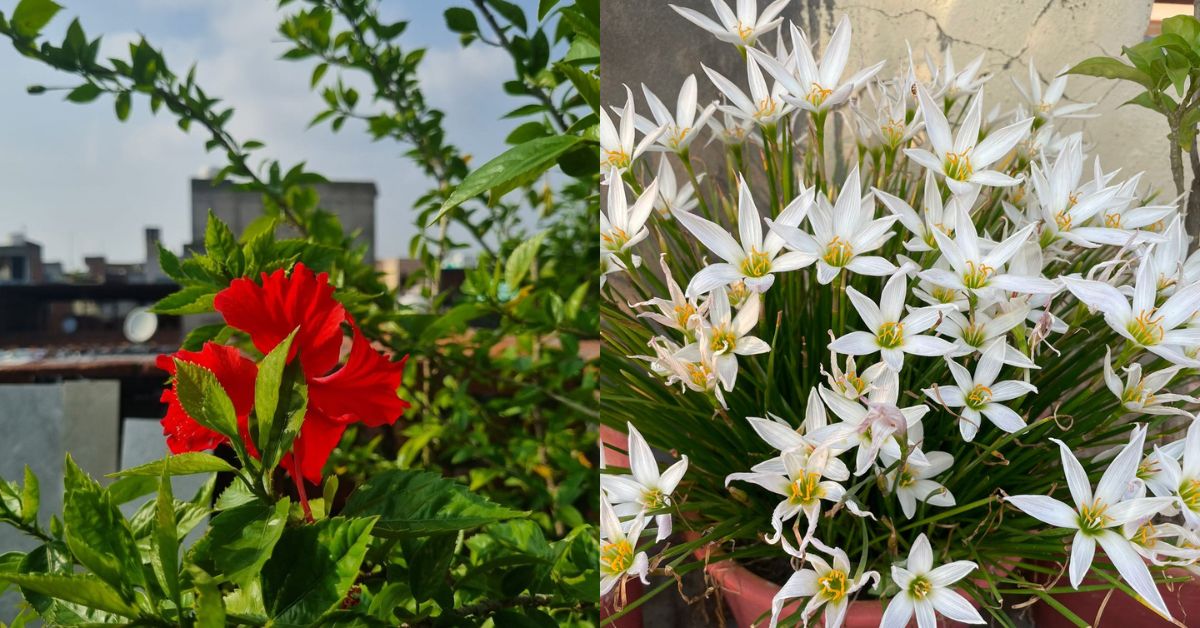 His garden has 12 colours of roses, ficus, lilies, marigolds, petunias, different kinds of palm trees, vegetables like brinjal, radish, carrot, turnips and leafy vegetables like lettuce, spinach, coriander and more. He has also started growing ficus bonsais.
He urges more people to garden by gifting plants.
"He has created an oasis of greenery in Amritsar. His garden is really well-kept and he has a green touch. It's really amazing that he has added so much greenery to a city which is seeing so much urbanisation. He is very generous and gifts everyone he meets plants, hoping to add more greenery in the world," says Captain Shalinder Singh, Dr Navdeep's friend.
His patients are also pleasantly surprised by the greenery in the clinic.
"Patients always ask me for tips on how to grow plants indoors. They wonder how my plants are not rotting. All my staff members have also started growing plants," adds the Amritsar resident.
'Make sure your soil is good'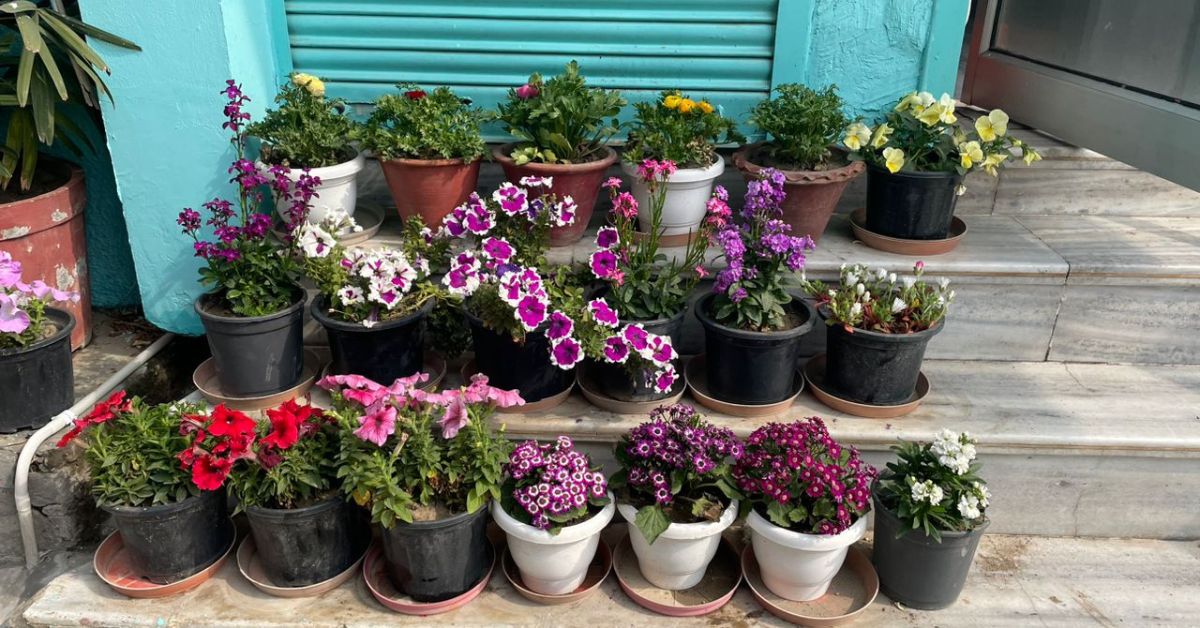 Apart from making manure, he follows other sustainable practices to grow his plants. His first tip is to use less water.
"Don't give too much water to plants. I use drip irrigation to ensure that water is saved as well as plants require only the amount of water they need," he adds.
He also has a solar panel on his clinic rooftop which provides more than the 600 units of electricity required at their house. This has helped him save almost Rs 85,000 per year on electricity bills.
The most important thing he has learnt in the last eight years is that the soil should be very good.
"When I started, I just used soil with pebbles in it. This led to my plants not growing well. Make sure your soil is good and that there are no mealybugs. They also killed my plants," he adds.
Tips to have good soil:
Clean the soil well. There should be no pebbles. It should be powdery.
Use cow dung as it improves soil structure.
Mix cocopeat in the soil, it helps conserve water.
Use neem leaves in the soil, it is a natural conditioner that boosts the quality of soil.
Use plant bone meal, an organic fertiliser to make your soil healthier.
Dr Navdeep says that gardening has completely transformed his life by reducing stress.
"It's a very purposeful way to spend your time. I used to be stressed a lot earlier. Now, tending to the plants before and after work – both at home and the clinic – has made life more enjoyable for me. Just waking up and seeing the plants in full bloom gives me immense happiness," he says happily.
Edited by Padmashree Pande.
Tell Us More
We bring stories straight from the heart of India, to inspire millions and create a wave of impact. Our positive movement is growing bigger everyday, and we would love for you to join it.
Please contribute whatever you can, every little penny helps our team in bringing you more stories that support dreams and spread hope.