Prasanna Natarajan started a food business with his school friend Shreyas Raghav. The duo wanted to reintroduce chutneys in mainstream food markets and take them outside India.
Sitting on the side of the great Indian thali (plate) is a delicate-looking chutney (Indian condiment). Often overlooked by the ensemble of food items, the chutney might look dainty, but remove it and the platter loses its charm.
Posing a threat to overwhelm you with the burst of flavours in your mouth, there are dishes that you can't even imagine without chutney. Say, our beloved samosa for example, can you imagine eating it without the tangy sauth (sweet and sour) and hari chutney (made out of green chillies)? Or say the dosa without the nariyal chutney (made out of coconut)?
Despite its delicate appearance, the process of crafting chutney can be quite laborious. Leveraging India's enduring affection for chutney, two childhood friends have successfully constructed an empire out of this flavourful condiment.
"Why chutney, you may wonder," says Prasanna Natarajan, Co-Founder of Chutnefy, during a conversation with The Better India. "Quite simply because Indians can't do without chutneys. Our aim is to create a brand that offers all-natural, preservative-free options, making it more convenient for people to enjoy their beloved side dish."
But, what makes their chutneys unique? It's because these blends are ready in just 5 seconds. The brand offers an all-natural, preservative-free premix in which you simply need to add water, mix and presto — your chutney is ready to consume.
Bringing chutneys to mainstream markets
Founded by two school friends — Prasanna Natarajan (42) and Shreyas Raghav (42), the brand started its operations in 2022.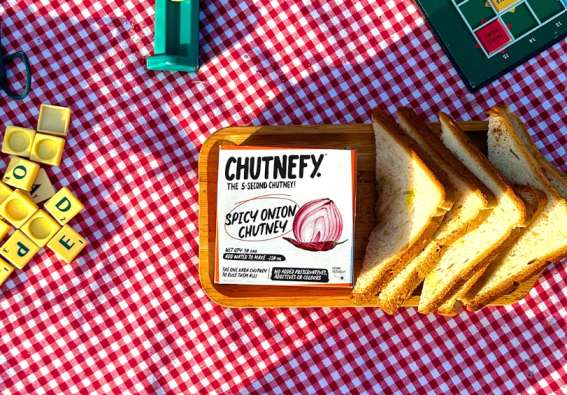 For Prasanna, being an entrepreneur was always on the horizon.
"I come from a family of entrepreneurs, and starting my own business was always the long-term plan. Although my father was a working professional, I had always looked up to my grandfather, who was a businessman, for inspiration," he says.
Prasanna, who did his MBA from The Australian National University, returned to India in 2005. "After working for two years in a sales company to get an experience of the world and markets, I decided to take the plunge and start my own business," he says.
Chutnefy is not Prasanna's first try at entrepreneurship. He started his first business based out of Goa.
"It was a craft spirits company essentially dealing with white spirits. My first attempt was quite a success and I am still running it," he says.
However, for Shreyas, the story was a little different. "Although entrepreneurship seemed a good option, I always thought that I would only do business if I was giving people something different and unique," he says.
The idea of Chutnefy, the duo recalls, came to Prasanna. "I wanted to enter the food industry and the idea of making a chutney brand was something I was mulling on for a while," he says.
"In the markets, we only see salsas, peri peri and other sauces but India has its own range of it that is not that common. I wanted to reintroduce them in the market in a ready-to-make form. The larger goal was also to introduce it to the world," he says.
This is the thought that eventually led to Chutnefy's 5-second chutneys.
"I found the idea very interesting and decided to quit my career as a banker and joined Prasanna in this journey," Shreyas says.
A tangy and spicy journey towards delicious success
The duo started to work on their idea two years ago.
"We set up a research and development centre in Ambattur in Tamil Nadu and had a team of scientists, technologists and culinary experts figure out a way to simplify chutney-making," Prasanna says.
"Some things that we wanted to tackle with chutneys were to shorten the time of preparation as it takes a good amount of chopping, mixing and blending. Secondly, we also wanted to address the quantity issues. In households, chutney is never made for one person. But we prepared our chutney in smaller batches that can be consumed by one person too. Lastly, we noticed how supermarkets did not sell traditional chutneys and so we wanted to bring them back into the mainstream food palette," he continues.
However, with their products, there are only three steps involved in making it.
"First, you crack open the seal, second, pour water as per your requirement, and third, enjoy it from the cup itself," he says.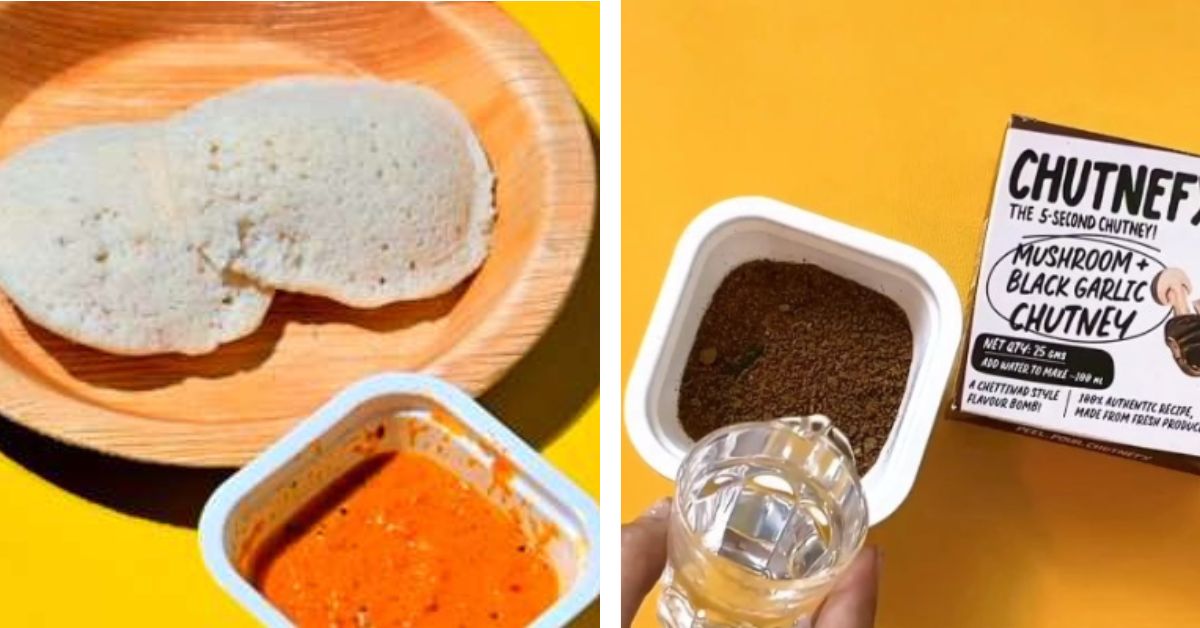 As fathers, the duo wanted to ease the pressure of strenuous cooking off of their wives, so they created a brand which wasn't time consuming. The brand wants to cater to not just the busy moms but also to those bachelors who come home after a long day at work and want to eat something yummy that doesn't include takeout.
"If you look at the pre-cooked food market, it is laden with additives and preservatives. We wanted to make something that was authentic and preservative-free. Our products have a comparatively shorter shelf-life of just 12 months," he says.
The company currently sells 14 varieties of authentic Indian chutneys including Chettinad chutney, peanut chutney, spicy onion, curry leaves etc. With only one year in business, the company has gotten a great response.
"We have been selling across the country, including cities like Mumbai, Bangalore and Hyderabad. We also have been exporting to countries like the United Kingdom, Singapore, United States, Canada and Germany," Prasanna informs.
The company is currently earning a revenue of around Rs 50 lakhs per month.
What The Consumers Say
Sagar Mathu, who was born and raised in Chennai but moved to Mumbai for work, says, "I have always loved our traditional south Indian chutneys and really missed them when I moved here. I came across this brand on Instagram and decided to give it a try."
"What I really love about them is that their chutneys do not feel like packed goods. It takes about 4-5 seconds to make and look like they are homemade. The taste is authentic and feels straight out of my mother's kitchen. I am a fitness enthusiast and their chutneys do not have sugar which is also why I love their products," he adds.
Vinitha Prabhu, who works in Bengaluru, says that Chutnefy products have become her favourite gifting option. "When I came across this brand, I did not know anyone who sold ready-to-mix chutneys. Although I did not know what to expect from a pre-mix chutney, I was pleasantly surprised. To be honest, I did not feel that it was a premix; it felt fresh. The taste was great and it reminded me of homemade chutney," she says.
"The best part about their product, and a great selling point, is the ease of making the product. It takes only a couple of seconds to prepare it, and it tastes better than most chutneys I have had," she says, adding that she has introduced it to many of her friends.
Out of their entire catalogue, the best-selling chutney for the brand is the peanut chutney, followed by spicy onion chutneys.
Discussing their future plans, Shreyas says, "We are planning to expand to different categories of food now. We want to experiment and see what other foods we can make using the same technology. We are planning to launch smoothies, pasta sauces and a lot more. More than anything, what we want to do is give people something that is coming in a box but reminds you of the flavours of home. The response to our chutneys is very good and that is what keeps us going."
Edited by Padmashree Pande
We bring stories straight from the heart of India, to inspire millions and create a wave of impact. Our positive movement is growing bigger everyday, and we would love for you to join it.
Please contribute whatever you can, every little penny helps our team in bringing you more stories that support dreams and spread hope.