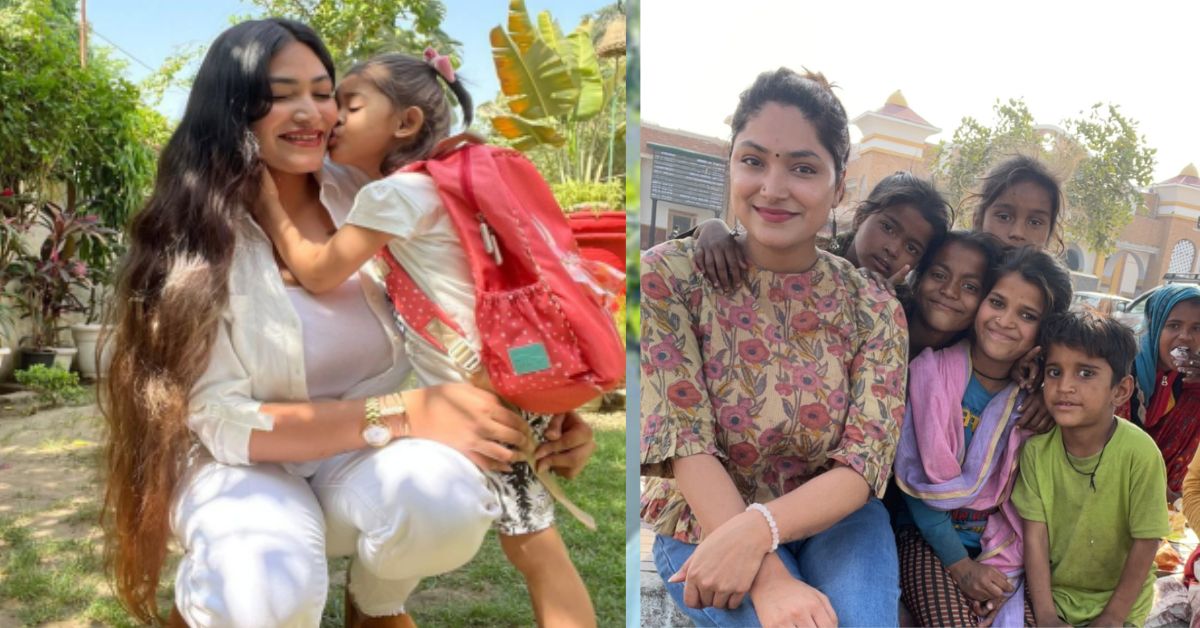 Devanshi Yadav suffered an acid attack at 14 and faced abuse from a family friend at 18. To aid other victims like her to cope with their pain and trauma, she founded an NGO called 'Shaheed Ramashray Welfare Society' in Bareilly. The organisation provides free legal assistance and counselling to victims of sexual assault and domestic violence.
Trigger warning: Mentions of sexual abuse, depression and domestic violence.
"Life gives everyone their share of sorrows, I just got mine a little early."
In her 31 years, Devanshi Sharma from Bareilly encountered unimaginable difficulties — including losing her father at a young age, surviving an acid attack when she was just 14, and experiencing sexual abuse by a family friend.
Because of such traumatic experiences, her sole aspiration has been to prevent other victims from experiencing the suffering she endured. Her life's work, carried out through her NGO 'Shaheed Ramashray Welfare Society', aims to create a safer world for young girls.
So far, she has helped over 1,000 victims of sexual abuse, domestic violence and assault by providing them with free legal help and counselling.
Breaking the cycle of pain and abuse
Having lost her father when she was just nine months old, Devanshi was raised by her mother. "I think it is my mother's bravery that inspires me to keep moving. Raising a child at the age of 25 alone is a lot of responsibility, but my mother always showed courage," she says.
"That's why, no matter what challenges came to me, I was able to overcome them. She never gave up, so why should I?" she adds.
Devanshi was challenged by a horrific incident when she was just a teenager. "I was 14 when a boy asked me out; I rejected him. He decided to take revenge by throwing acid on me. I tried dodging, but it burnt the left side of my body," she recalls.
While she healed from the trauma, she faced continual blame for her condition. "The society, especially in small towns in India, only blames the victim. While the pain was unbearable, it was the comments from people that left me shaken."
She continues, "People would shame me and say, 'It's the way you dress; you asked for it!' After a year, the scars started to fade, but the incident wrecked my self-confidence and left me very scared."
With support from loved ones, Devanshi regained her health, but her fear of public shame stayed with her. "I was so scared of being shamed that I did not raise my voice when a family friend tried to molest me. I escaped his first attempt, but I knew he would come back, and he did. I was so afraid that I could not even talk to my mother about it," she recalls.
"I broke my silence once I realised that this was never going to stop. I told my mom and my family dealt with it," she says. "This incident helped me realise that silence never helps. I began to think that as I couldn't speak up, there must be many others like me."
A beacon of hope for others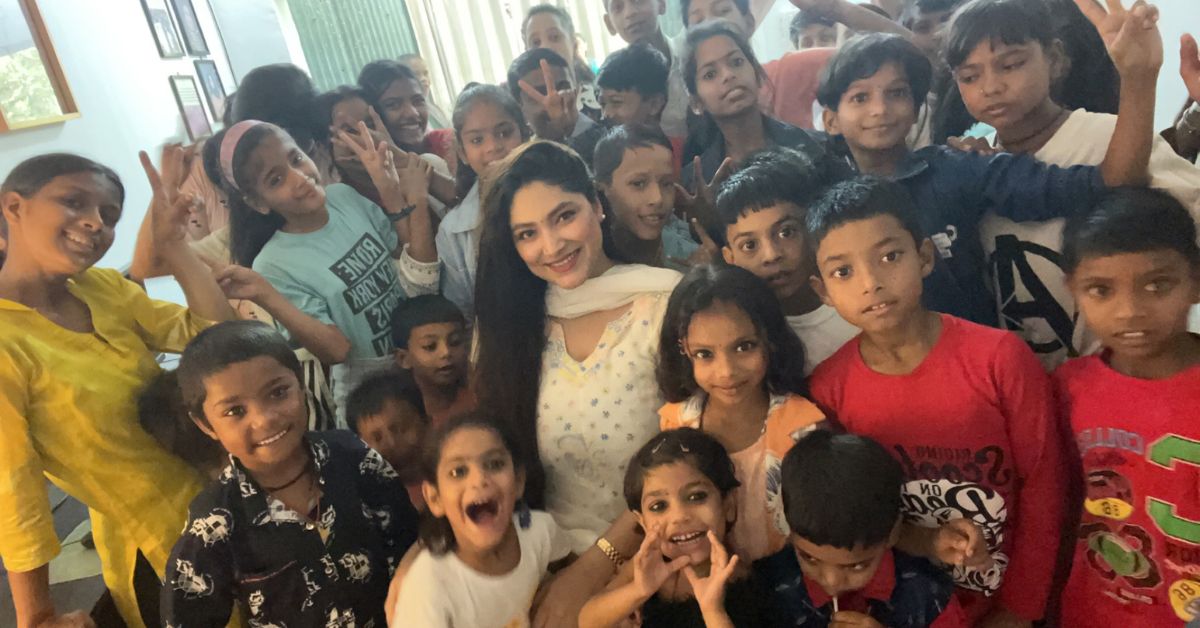 While fighting her trauma and pain, Devanshi knew she wanted to do social work.
She shares how she was just a baby when her father died. So she only remembers him from the stories told to her. "All the stories I remember are of him being a great human being and a servant of the society. Even from a young age, I knew I wanted to be like him," she says.
So after graduating, she started an NGO in memory of her father — Shaheed Ramashray Welfare Society — with the aim to help victims of sexual abuse and domestic violence get justice.
"The NGO was my way of paying tribute to my father and mother. These two strong individuals have been a massive inspiration for me in their unique ways," she says.
The welfare society works with victims of sexual and physical abuse and gives them free legal help. Besides, Devanshi also gives free counselling to them. "Getting proper counselling and knowing the next steps is an essential part of healing after abuse. The people who come to me are usually very scared and unsure of what to do," she shares.
"My volunteers and I help them gain their lost confidence and also help them legally every step of the way. The justice system is not as efficient as we would like it to be, but the important thing is that we take the first step," she explains.
Devanshi accompanies the victims to the police station, court, and wherever else is required.
"The NGO in Bareilly has got a lot of attention and many people reach out to us if they are going through something or if they know someone who is. I have also openly talked about my trauma on social media so that more women speak up. This has helped and I get a lot of requests for help through Instagram," she says.
Devanshi says the initial step when a victim approaches them is to ensure their comfort. "I talk to them and listen to their concerns. Then, we tell them how they can take legal action against their perpetrators. Many need therapy and counselling too, so we refer them to our volunteers," she says.
Devanshi says that they get 60 to 70 cases of domestic violence cases in a year. "The youngest girl that I rescued was 14 and married off. She was a victim of domestic violence and sexual assault," she says.
Priya (name changed), an 18-year-old from Delhi, shares, "I was sexually harassed by a family member when I was only 13. I kept it hidden for so many years, but as years passed, it became harder for me to hide it. To be honest, I just wanted someone to listen to me without judgement. I related to Devanshi's story on Instagram so much and reached out to her."
"I was scared, frustrated, and angry, but she patiently listened to me. The organisation provided me with free one-to-one and group therapy sessions. It helped me see beyond this incident and move forward with life," she shares.
Devanshi notes, "We also have a centre in Bareilly where we give free education to girls. It started off with 15 girls, but now we have around 500 girls studying with us. Besides basic education, we also give them computer courses, etc."
'This fight is personal to me'
During her work, Devanshi met a child with hearing and speech impairment. "I arranged funds to provide her with a cochlear implant. As I watched her get better, I experienced the joy of motherhood for the first time," she says.
This was when she realised that she wanted to become a mother and adopt a child in need. "My family, especially my grandparents, were quite against this idea. They were concerned that no one would then marry me. Society has made up all sorts of norms against women wishing to become a mother [in unconventional ways]. However, it was my mother who supported me throughout this," she says.
"I registered with an adoption agency. And after months of waiting, I finally had her! During the whole process, I would sit in the already-ready nursery. I'd sit there and pray that 'Wherever my baby is, let her be safe and I'll bring her home'," she says.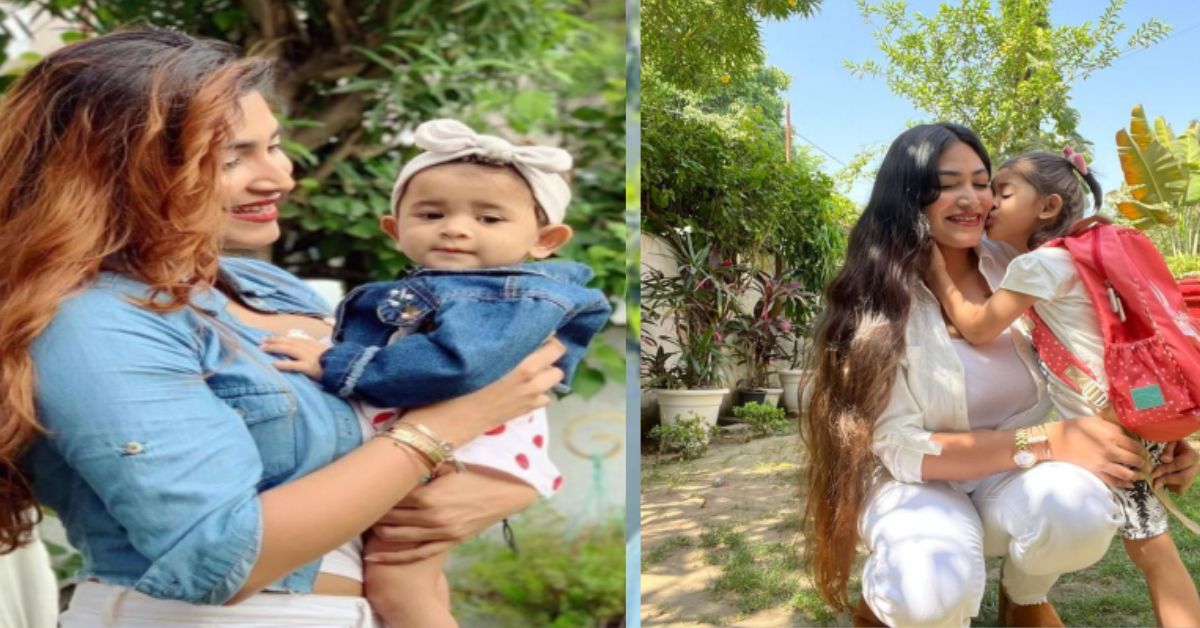 At 27, Devanshi became a single mother. Her daughter Vanmayi came into her life when the child was only six months old. "When she first looked towards me, my whole world stopped. I instantly fell in love. She was my dream come true — she made me stop questioning why bad things happen in the world. She eases my pain with every breath she takes," she shares.
Because of this experience, she points out that her fight to make the world a safer place for girls has become even more important now.
"All the injustices and horrible things I suffered should not be the fate of anyone else. Life really knocked me down and I really wanted to help people who were suffering. To me, this fight is personal and I will take it as far as I can," she says.
How can you help?
Devanshi's organisation runs on funds from Devanshi's family business and from donations from people across the country.
"The NGO mostly runs because of our volunteers. My mother also helps out sometimes. Then there are some sponsors we get from social media. We also have four lawyers who volunteer with us regularly," she says.
Devanshi is actively looking for volunteers and donations to take the work forward. If you wish to help her, check the official website.
(Edited by Pranita Bhat)
We bring stories straight from the heart of India, to inspire millions and create a wave of impact. Our positive movement is growing bigger everyday, and we would love for you to join it.
Please contribute whatever you can, every little penny helps our team in bringing you more stories that support dreams and spread hope.