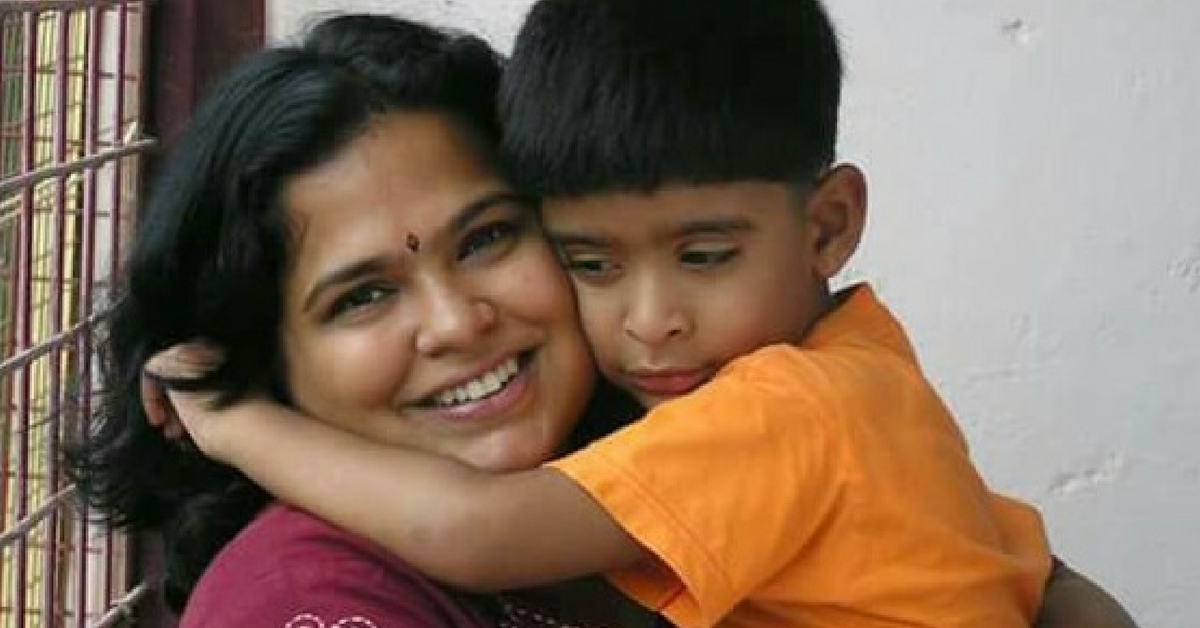 The inspiring story of a mother and doctor who faced domestic violence, abandonment and depression to continue a lone fight for the sake of her autistic child.
The story of a mother and doctor who faced domestic violence, abandonment and depression to continue a lone fight for the sake of her autistic child.
It was a typical warm and pleasant Bangalore afternoon when I first met Dr. Shilpa Rao. As a student, my interest in autism had caused us to cross paths and she had graciously invited me to her apartment for a chat. I learnt that she was an expert in biomedical interventions for autism and in its therapeutic treatment. I even met her 15-year-old son Shubham, or Sonu as he is affectionately called. Although not immediately apparent to a stranger like me, she revealed that he was on the spectrum of autism and that her life's journey was closely linked to his story. It had been riddled with hurdles and difficulties but she had managed to cross them all to become the amazing and independent person she is today.
Surprisingly, the first thing that struck me when I met her was the infectious energy and sense of enthusiasm that she possessed.
It seemed to me that this woman looked at life as a challenge and wholeheartedly intended to seize the day every day. As it turns out, I was correct.
Born to a family of doctors in a small town in Gulbarga, Dr. Shilpa had a fairytale childhood.
"I was treated like a princess; I was Cinderella," she laughs.
After completing her 10th grade education, she started college at Kolhapur. With her first step into the real world she realized her goal was to become a doctor. In 1990, she began working towards her MBBS degree. "I loved it. On my very first day I realized I was destined to be a doctor."
Soon-to-be Dr. Shilpa also fell in love. Those years of her life were wonderful. But little did she know of the harsh roller coaster ride awaiting her. She and her lover grew apart and couldn't get married. Out of sheer frustration, she married another man, one of her classmates. "And then," she says, "My life got miserable."
A victim of constant domestic violence, Dr. Shilpa described her marriage as the debacle of her life. "I went through a lot of suffering and misery that I feel I didn't deserve. Life was never good with that marriage. But maybe it was just destiny."
And so, Dr. Shilpa drew on every reserve of strength she had to somehow forge ahead with her life. "My life was hell but it only gave me the power to move beyond," she says.
In 2001, things took a momentous turn. Sonu was born.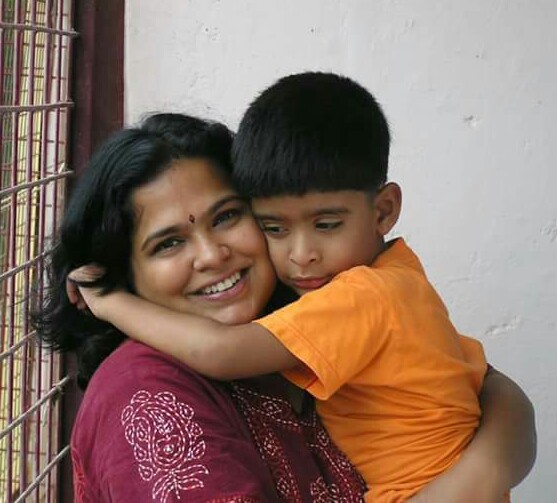 But at 24 weeks, he was severely premature. Weighing less than a kilogram, he struggled on a ventilator in the ICU for four months, fighting to survive. During this time of hardship, his father abandoned both mother and son to be with another woman. Sonu was rejected by his father.
The doctors said there was no hope; Sonu would survive for only another week and perhaps they should take him off the ventilator.
"To see someone you love struggle is the hardest thing. Babies were dying almost every day – so many parents just let them go. But there was no way I was going to give up on him. In those eight months, I disconnected from my world and entered his."
The doctors said only God could help now. So, Dr. Shilpa put her faith in spirituality and religion. Sustained by her belief and the undying support of her parents, she persevered in the hope that her son would pull through.
"Then," she says, "the miracle started happening." Her son began to breathe by himself, even though all said he wouldn't.
He had survived, and a new chapter in their lives was just beginning to unfold.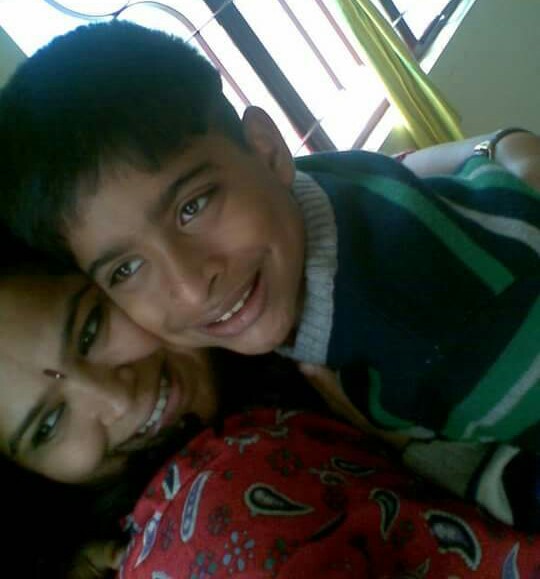 In 2002, the two moved to Bangalore. Life seemed to be finally looking up with blue skies ahead. Then came another unexpected turn. Sonu was diagnosed with a mild form of classical autism. It seemed to Dr. Shilpa a bitter twist of fate. Some called it bad karma.
"But for me, that's where my journey of understanding began as a parent," she says. "It was difficult for me to digest this as a parent. Even though I was a doctor, this was the first time I had heard about autism in my life. But I knew that I wanted to do something for him."
Sonu's father married another woman without even getting a divorce first and forgot all about them. Dr. Shilpa filed cases of bigamy and domestic violence against him, and after a gruelling legal battle, won. It was an empowering experience. "I didn't do it for the money. I did it for Sonu, and I did it for myself. It helped me gain mental peace and I found my strength as a woman." But there was still a long way to go.
At first, Sonu attended a special programme for autistic children in lieu of a playschool. But seeing the way he would joyfully watch normal children playing, Dr. Shilpa decided she wanted him to grow up with kids who were not on the spectrum. So, when he was nearly three years old, she enrolled him in a normal school. It was a small one with only a handful of children, but it was where he first started learning things, where he first started to be included and accepted. And so, his path began to change.
But all was not yet well. The past years of hardship had taken their toll on Dr. Shilpa.
At four years old, Sonu was non-verbal and autistic and she felt an overbearing loneliness taking over her. Always a people's person, she now felt oppressive solitude.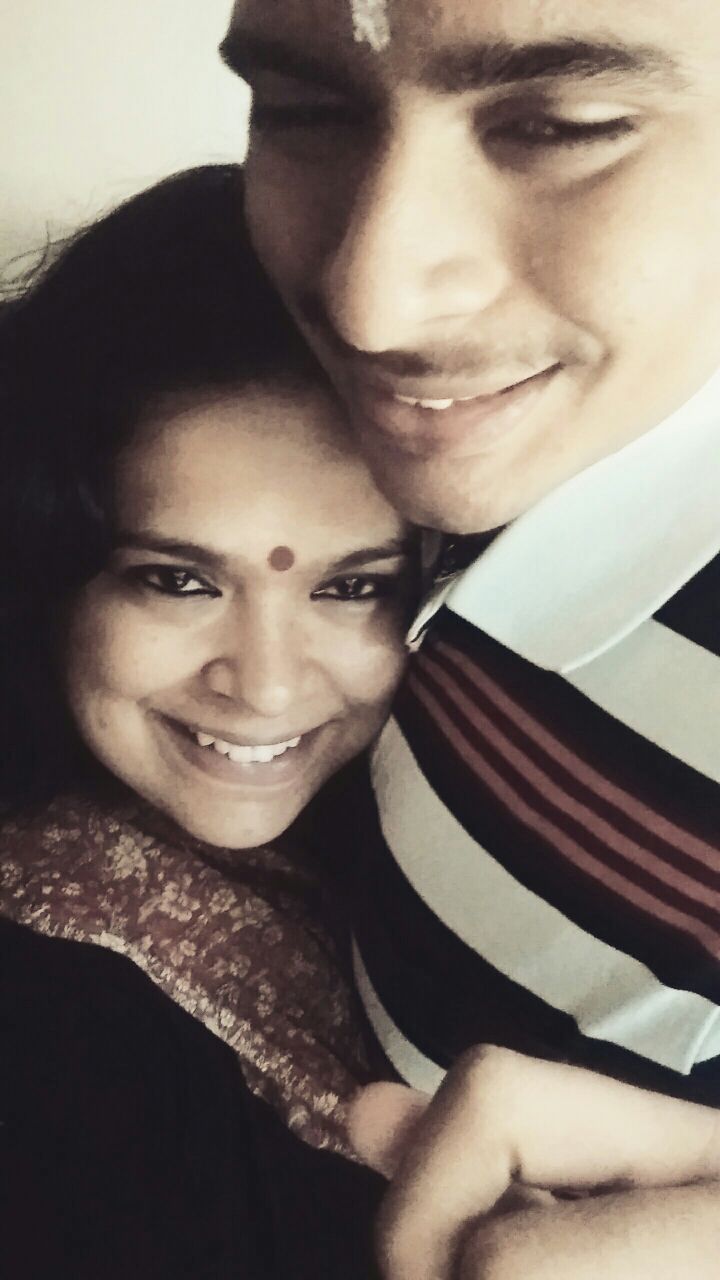 "Sometimes I just wanted to end this. I went to the railway cross, holding Sonu's hand, prepared to walk across when the train came. But I saw him, showing no resistance, just smiling and walking along with me. I can't forget it. I feel so bad that I even attempted to do that. And it wasn't just one time, it was four or five times. I realised that I could kill myself but never him. I needed to survive in a way that was better for both of us."
These experiences truly brought things into perspective. If losing battles could be won, hard times could be overcome.
Continuing her journey with autism, Dr. Shilpa undertook a post-diploma programme in special education in autism with the Spastic Society. This was where she first started to work with other children who had autism. In 2006, she took up a job with the Asha Integrated School – a place for children with everything she wished had been there for her son. She served as its Head and Director for three fulfilling years.  She also worked as a coordinator for the Karnataka Parents' Association (KPAMRC) and was involved in many training programmes.
"There, I taught a lot of people about autism, but I learnt so much myself. It was very empowering to be able to empower other parents," she says.
And so, the journey continued.
At the age of seven, Sonu, who had previously been a non-verbal child, began to speak. "I remember it so clearly," says Dr. Shilpa. "He just woke up one morning and said, 'Good Morning, Mama.'"
It was truly amazing. Aided by a structured environment, work with the same therapist and constant effort, he could finally speak! And so his journey too was kickstarted as he then jumped right into school, joining LKG.
Later, she quit Asha to start her own clinic and focus on one-on-one intervention. Siddhi came into existence. This clinic was everything she had wanted for her son and thus was tailor made to fit the needs of families with autistic children.  "Parents and children with autism have made me a better therapist. They have taught me more than I could have learnt from any book. I have so much to learn from these kids, and I do it every day," says Dr. Shilpa.
Today, she runs her own clinic and also specializes in biomedical interventions for autism, a new and revolutionary area of treatment.
Sonu is in the ninth grade and, having just returned from a river rafting camp in Himachal Pradesh, is completely happy and independent.
Speaking of these inspiring years, Dr. Shilpa says, "I never started this journey hoping he would recover but that's what it unfolded into. I learnt to accept and love him for what he is and what he isn't.  It's nothing beyond love and faith, I guess. Every child deserves to be loved, accepted and included. It all depends on us. It is we who need to lead them to this inclusion and acceptance. I have realised that nothing is impossible in life and all credit for that goes to my son. He has kept me positive through these years and has transformed me as a person. I don't see him born as a challenge to me. He was born to make me stronger. He defines me and it feels good to introduce myself as his mother. I have no regrets. I believe that certain things were destined to happen and that they just need to be accepted. And most importantly, there is always hope for people who think that there is."
Like this story? Have something to share? Email: contact@thebetterindia.com, or join us on Facebook and Twitter (@thebetterindia). To get positive news on WhatsApp, just send 'Start' to 090 2900 3600 via WhatsApp.
About the author: Rishika Gundi is a high school student who has published a book Wings of Imagination.
We bring stories straight from the heart of India, to inspire millions and create a wave of impact. Our positive movement is growing bigger everyday, and we would love for you to join it.
Please contribute whatever you can, every little penny helps our team in bringing you more stories that support dreams and spread hope.