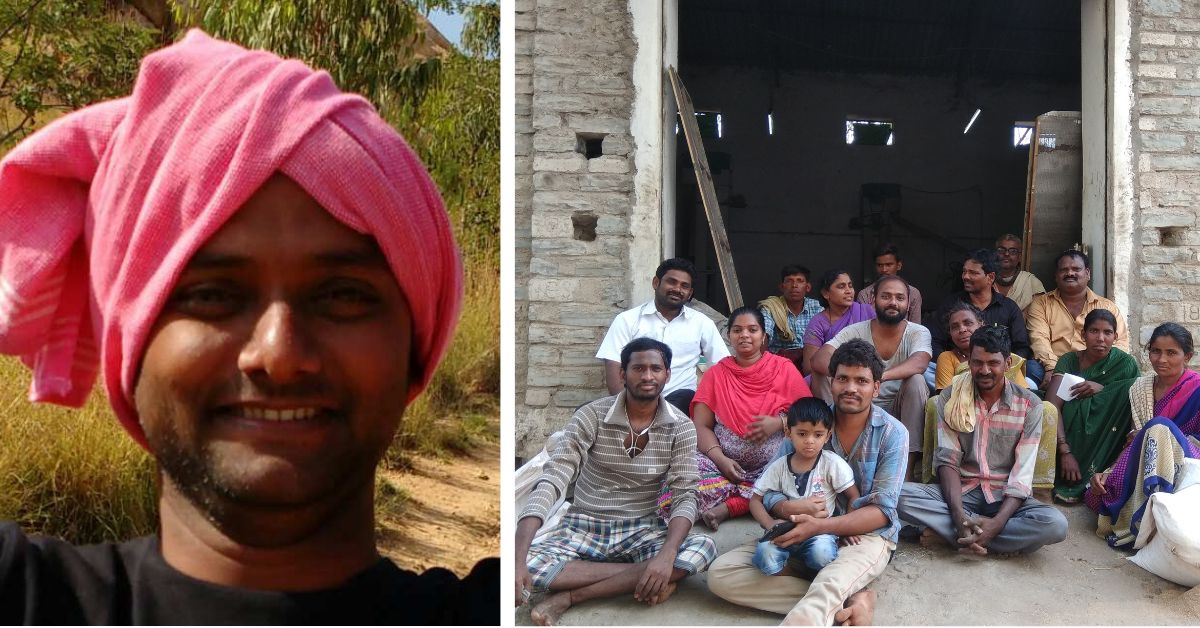 When Somashekar Pogula's father passed away in 2013, it left a deep impact on him. In a bid to do something that would enable people to eat right and help farmers earn better, he started Adithi Millets in Kurnool, Andhra Pradesh.
Building a multi-crore company is no easy task, but if you have an appetite for adventure, you will succeed. This is an MBA graduate Somashekar Pogula's honest take, six years into the millet business — an area he forayed into following a devastating event that changed his ideas on food consumption and nutrition.
Recounting the journey that led him from being a corporate worker in the FMCG industry to becoming an entrepreneur and establishing Adithi Millets, Somashekar takes us through a series of events that were not part of any initial plan. The pivotal moment was an incident in 2013.
"My father was suffering from a kidney problem and doctors couldn't pinpoint the exact reason. In the months following the diagnosis, he had to undergo dialysis," he shares.
Seeing his father in pain would cause him to constantly ask, "Why him?" — a question to which no one had the answer. As hospital visits grew more frequent in the coming months, Somashekar's savings grew scarcer. "We spent all our savings on private hospitals before shifting to government hospitals," he says, adding that he gave his all for three years in an attempt to save his father, who eventually passed away in 2013.
Unknown to Somashekar, this experience would be the foundation that would shape the rest of his life.
During the hospital visits, Somashekar would often notice that so many patients were afflicted with diseases that were related to unhealthy diets. This he figured, was the result of present-day produce that is laden with chemicals and pesticides.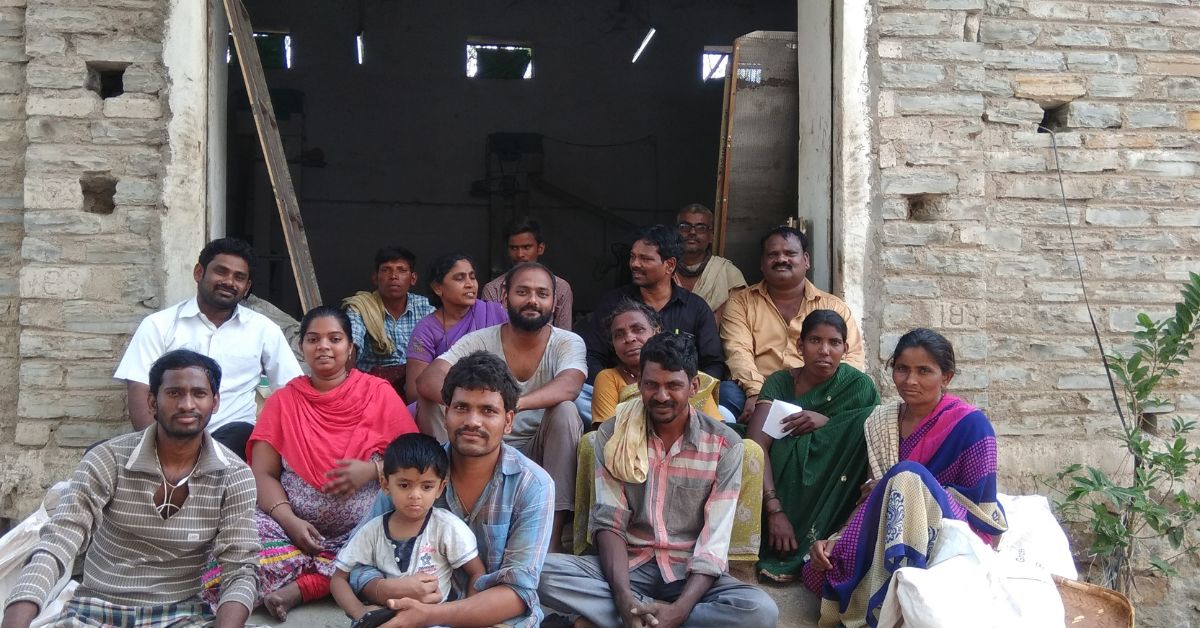 However, this wasn't the only reason for his switching to an agriculture startup. Coming from a farming family, Somashekar had firsthand witnessed agrarian community problems and the looming crisis in Indian villages — farmer suicides.
A quest to do something meaningful
A June 2023 report in The Times of India stated that the months spanning January to April this year recorded 830 farmer suicides, while the same period last year witnessed 945. Though a shocking reality, Somashekar notes that not much is being done on the ground to prevent the vicious cycle.
Explaining it further, he adds, "Many farmers grow expensive crops like cotton, chillies, etc. To do this, they borrow money from banks hoping for a good harvest to repay the loan. But if the harvest isn't good, they borrow more, creating a cycle. This can lead to overwhelming debt and lead some farmers to take drastic steps like suicide."
He felt a certain affinity for the village and wanted to help the farmers during this crisis. So he decided to quit his corporate job and work closely with the farming community in his village in Kurnool, Andhra Pradesh.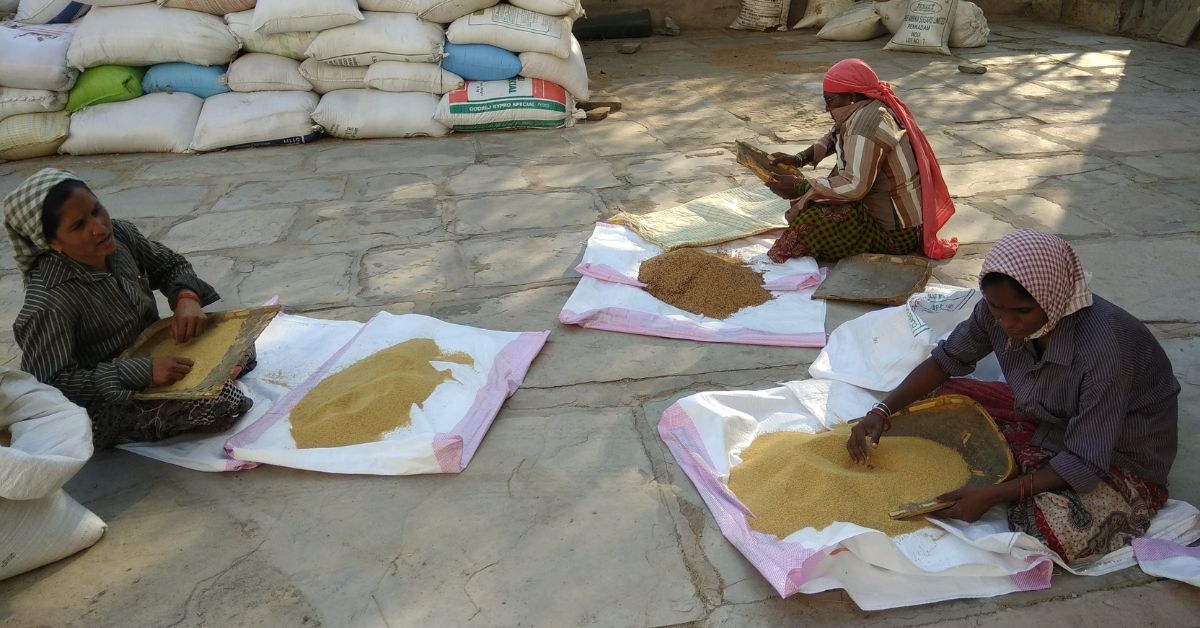 Here, he noticed how a lot of new farming startups and entrepreneurs were advocating organic farming among the farming community here. While the intention was good, this amused him. He explains, "Farmers initially practised natural and organic farming as their regular method. However, some started using pesticides and saw better results, which influenced others to switch. Nowadays, when I work with farmers to promote organic farming, my goal isn't to teach them something new but to reintroduce this old practice into their lives."
From farm to plate
Having started with 30 farmers in 2017, Adithi Millets has grown its farmer base to over 200 and has a turnover of Rs 2 crore. The venture empowers farmers to grow millets, expand their marketing facility, trade with corporates, etc.
Somashekar works across seven villages in three districts of Kurnool. The farmers from Tadakana, Ulinda Konda, Bhudidha, Nagalpuram, etc are all part of the association.
'Millets to Millions': founded on this philosophy, Adithi Millets is on a mission to spread the love and knowledge of these superfoods among the masses. On asking why he chose millets, he says that millets are very healthy and a great addition to everyone's diet. Moreover, "millets are easy to grow, which means farmers need not take huge loans".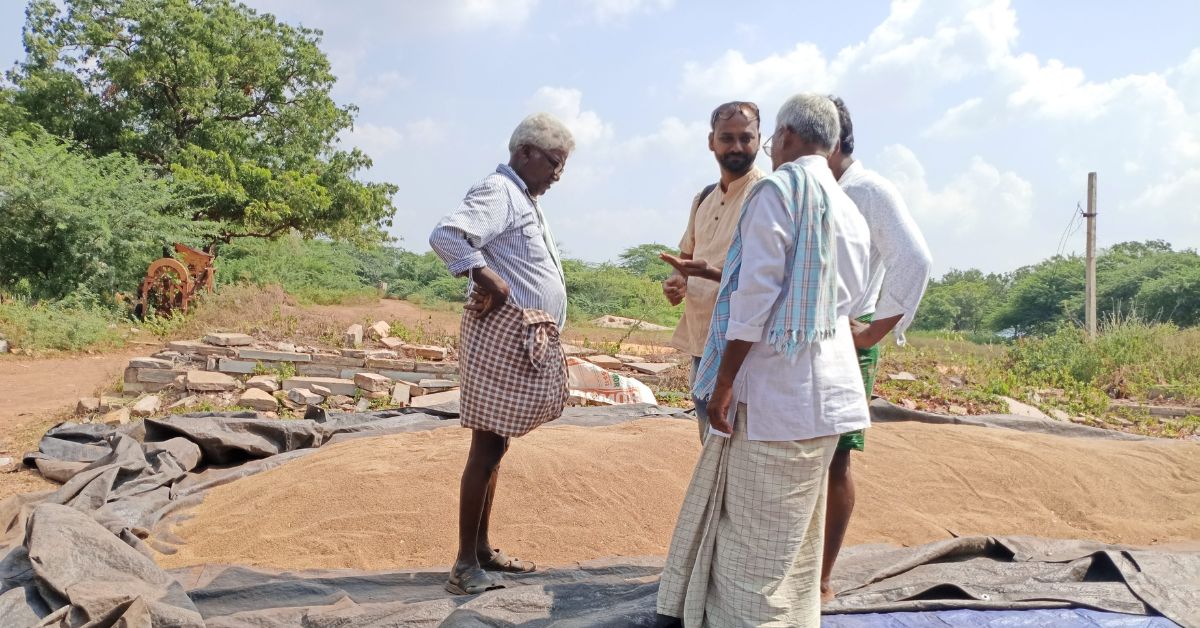 Elaborating on the process involved, Somashekar says it begins in June first week before the onset of the monsoons. "We interact with the farmers and have meetings in the factory premises where we highlight the benefits of cultivating millets," he explains.
"Once a farmer agrees, we give them a company letter with the MSP (Minimum Support Price) clearly mentioned. This letter assures them that we'll provide seeds for free each season. We consult with them to choose the right seeds for the season. After they cultivate the seeds, we buy them back. This eliminates their concern about finding a market for their seeds," he adds.
This is a relief for farmers because lugging quintals of millet across state lines to sell is not a wise option. He continues, "Once the farmers bring the millets to the factory, we give them the promised MSP."
At the factory, local women from the village participate in the cleaning and segregating process. Once they deem the quality fit, the millets are processed into value-added products — such as millet dosa, millet khichdi, malt, etc. These products are sold through Amazon and priced nominally at Rs 150 upwards.
Somashekar also shares that their association with farmers goes beyond giving them seeds and helping them find a market for their produce. "We assist families affected by farmer suicides by providing sewing machines, livestock, and other resources that can help them earn a living," he says.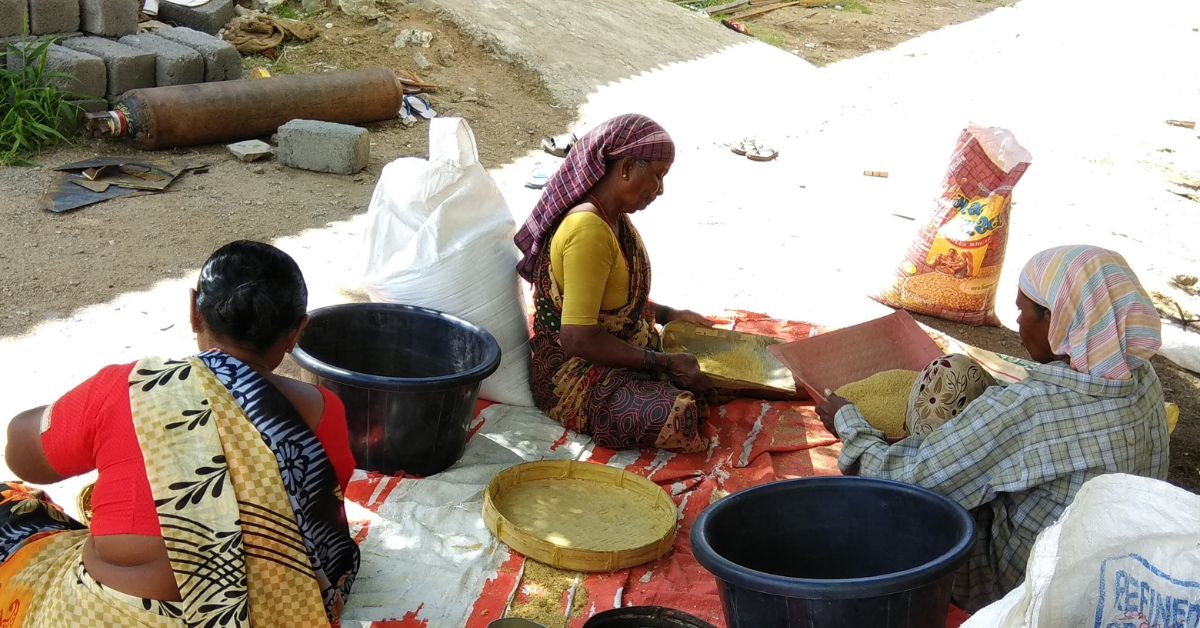 K Hemadri Reddy, a farmer from Kodumur village has been cultivating brown top millet since his association with Adithi Millets in June 2022. Sharing his experience, he says, "Before joining Adithi Millets, I would sow the seeds of brown top millet in four acres and get 4,000 kg millets. When I would sell it in the market, I would get an MSP of Rs 5,000 per quintal and earn Rs 2 lakh for the entire harvest."
On joining Adithi Millets the farmer adopted Somashekar's re-cropping method (leaving six inches of stubble in the ground after harvest and allowing it to grow in the monsoon without sowing new seeds). This gave him yet another harvest of 4,000 kg of brown top millets, which he then sold for Rs 7,000 per quintal.
"I got almost double my previous revenue without sowing new seeds," exclaims the farmer.
Somashekar, meanwhile, is glad he can help his community. His beliefs in good agricultural practices and a love for farming have stood the test of time and helped him scale his empire to what it is today.
Edited by Pranita Bhat
We bring stories straight from the heart of India, to inspire millions and create a wave of impact. Our positive movement is growing bigger everyday, and we would love for you to join it.
Please contribute whatever you can, every little penny helps our team in bringing you more stories that support dreams and spread hope.