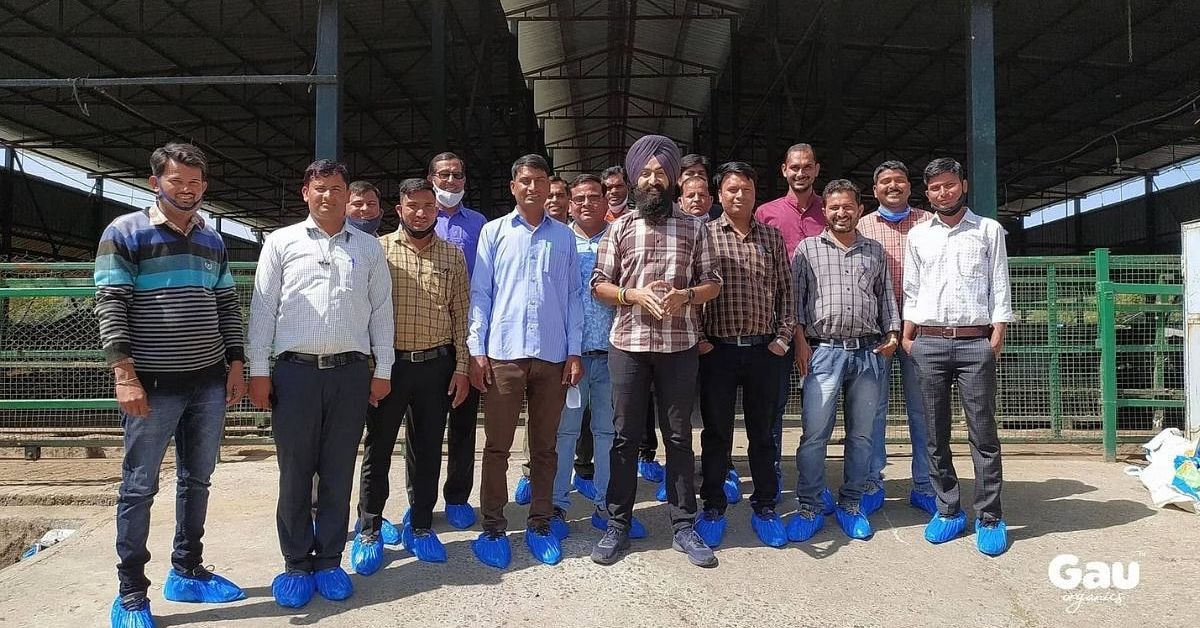 Kota engineer Amanpreet Singh runs Gau Organics, a dairy farm that exports products across the world and runs on several sustainable models -- for one, generating most of its own electricity, having provisions for rainwater harvesting, and more.
Growing up near a farm, Amanpreet Singh had a keen interest in agriculture and dairy farming. However, he didn't know how exactly he could build a career in it, and pursued an engineering degree as per his family's wishes.
After completing electrical and electronics engineering at Rajasthan Technical University in 2012, Amanpreet decided to pursue his passion. He had 50-acre farmland in his hometown Kota, and wanted to start a business to utilise the land for dairy farming.
To start with, he completed a dairy science course from the National Dairy Research Institute (NDRI) in 2014; worked in companies like Mother Dairy, Amul and Nestle; and pursued a dairy automation course from Tel Aviv University in Israel in 2015.
"At the end of 2015, I returned home. With the technical help from a milk company from Israel, we established a dairy farm on our land. We started with milk subscriptions," says Amanpreet to The Better India.
He started Gau Organics in 2016 with his brothers Uttam Jyot and Gaganpreet. They bought 27 cows and started with milk subscriptions, later moving to value-added products like ghee, butter, organic jaggery, honey, sweets, etc. Today, they also sell cow dung cakes and manure, alongside training other farmers in doing so as well.
What is notable about Amanpreet's farm is that they are also able to cover 70% of their electricity needs on their own. We sat down with the 32-year-old to understand how.
Making the most out of waste
Amanpreet realised early on that they couldn't just rely on milk and would have to expand to value-added products. "The main issue faced by dairy farmers is the complete reliance on milk for income. A cow produces milk after nine months of pregnancy. She is not a machine. If she has an upset stomach, the milk will not be good. We need to take all this into account."
Meanwhile, another point that came to his notice was the excess waste generated by their livestock. So alongside selling value-added products, they started selling cow dung cakes and manure on Amazon. "We had listed cow dung and vermicompost manure in 2018 on Amazon. We saw a pickup in sales only in 2020 after the lockdown was announced. As people started gardening at home, sellers like us saw an uptick in sales."
As their sales picked up, Amanpreet also started training farmers on how to sell cow dung cakes and manure.
"These farmers were dependent only on milk and were not given a good price for it. So we started training them on how to use the excreta from cows, make proper manure, and sell it. We trained over 55 farmers, mostly women," adds Amanpreet.
"We help farmers get a daily income by selling cow dung cakes and manure. Female farmers are able to get Rs 200-300 per day sitting at home," he adds.
70% of electricity is generated on the farm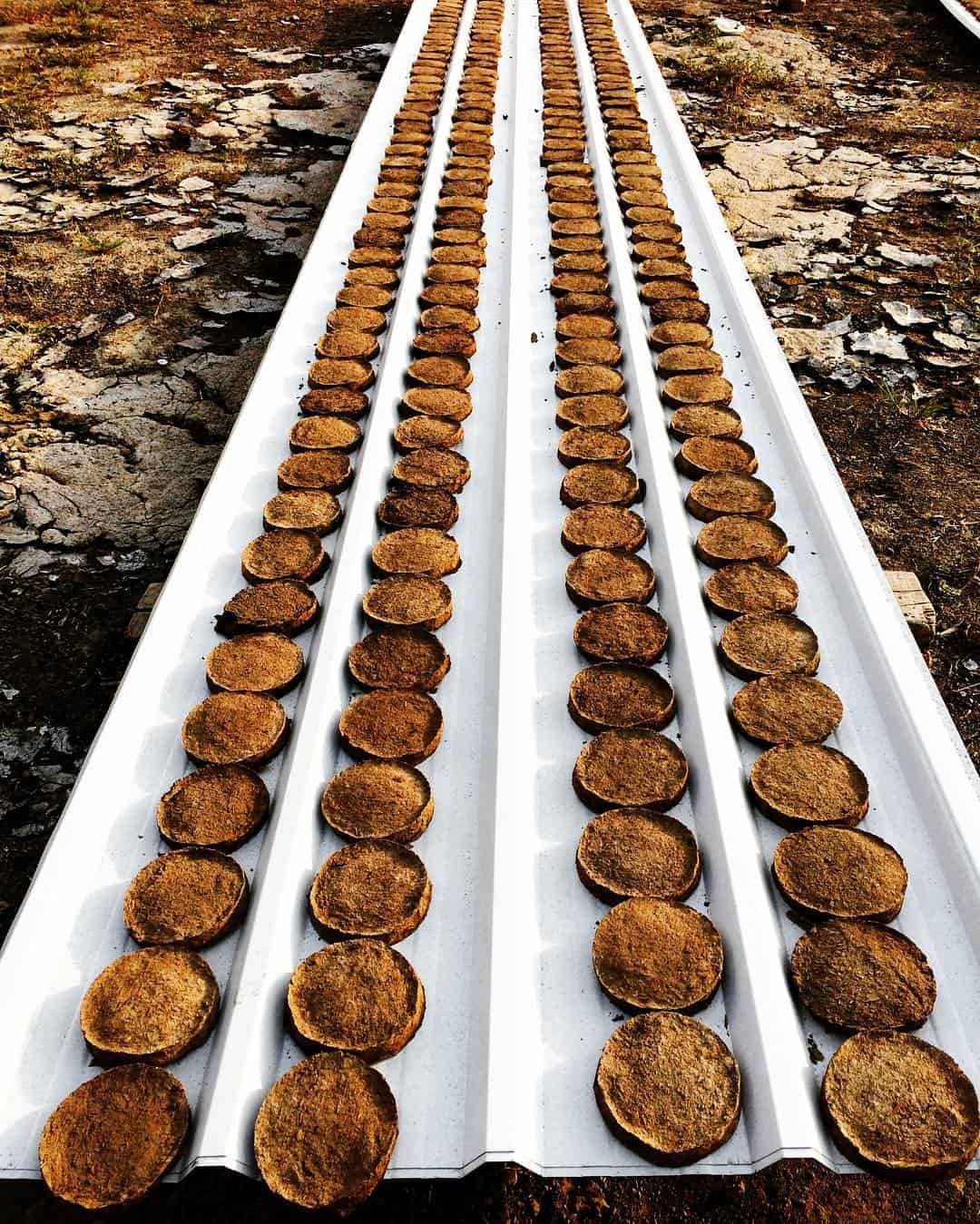 As they joined hands with more farmers and their livestock increased to 250, they had enough cow dung to make biogas and work towards being self-sufficient for their electricity needs. Amanpreet built two 40 kW biogas plants.
Cow dung and urine are collected and sent to the digester of the biogas plants. They are then converted into electricity, which covers almost 70% of their needs and helps them save more than Rs 2 lakh per month on electricity bills, claims Amanpreet.
"We are able to generate 80 kW power through our plants. We only need to buy 30% of the electricity from the state government. We've been doing this for seven years. The slurry is also collected and used in the fields as organic manure."
They also have facilities for rainwater harvesting, as well as a 60 kW solar power plant.
Dreaming of an organic co-operative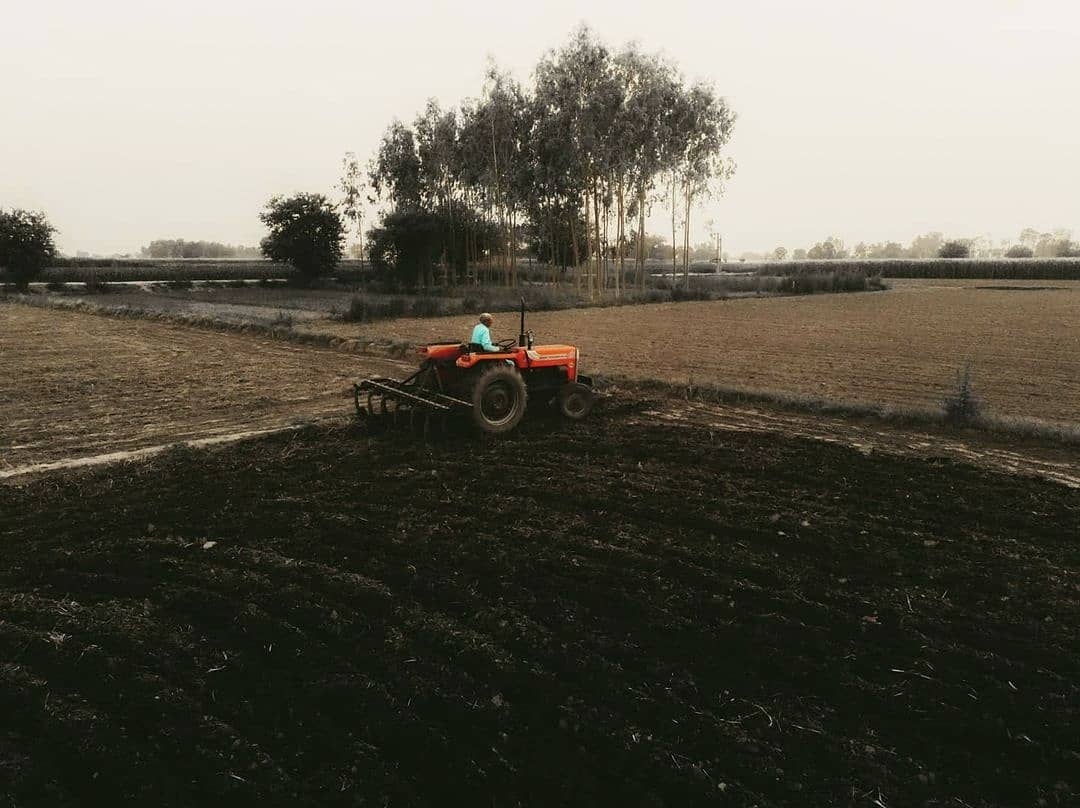 The hero product of their farm, says Amanpreet, is the Bilona ghee. "For me, no other ghee comes close to the one my grandmother makes. I wanted to try and recreate this recipe on a large scale. So I took the recipe from my nani (maternal grandmother). It took me more than a year to make it commercial."
They also opened a store in 2018, and Amanpreet says their products are exported to regions like South Africa, Dubai, Qatar and Saudi Arabia. With this, they clock a revenue of Rs 6 crore a year.
But he notes that it has been difficult to get a skilled workforce. "People don't celebrate farmers. If an engineer goes into a field like marketing, he is celebrated. However, if he wants to do farming, society doesn't celebrate him. It took me four months to convince my family. We should not take food science and farmers for granted. It's important to understand nutrition and read the labels if you don't want to pay hefty bills for medicines," he adds.
He hopes to form a cooperative for organic brands like theirs.
"Just like there is a Gujarat Milk Marketing Federation (Amul), I want to make an organic natural food cooperative to provide nutrition for the country," he says.
Edited by Divya Sethu
We bring stories straight from the heart of India, to inspire millions and create a wave of impact. Our positive movement is growing bigger everyday, and we would love for you to join it.
Please contribute whatever you can, every little penny helps our team in bringing you more stories that support dreams and spread hope.