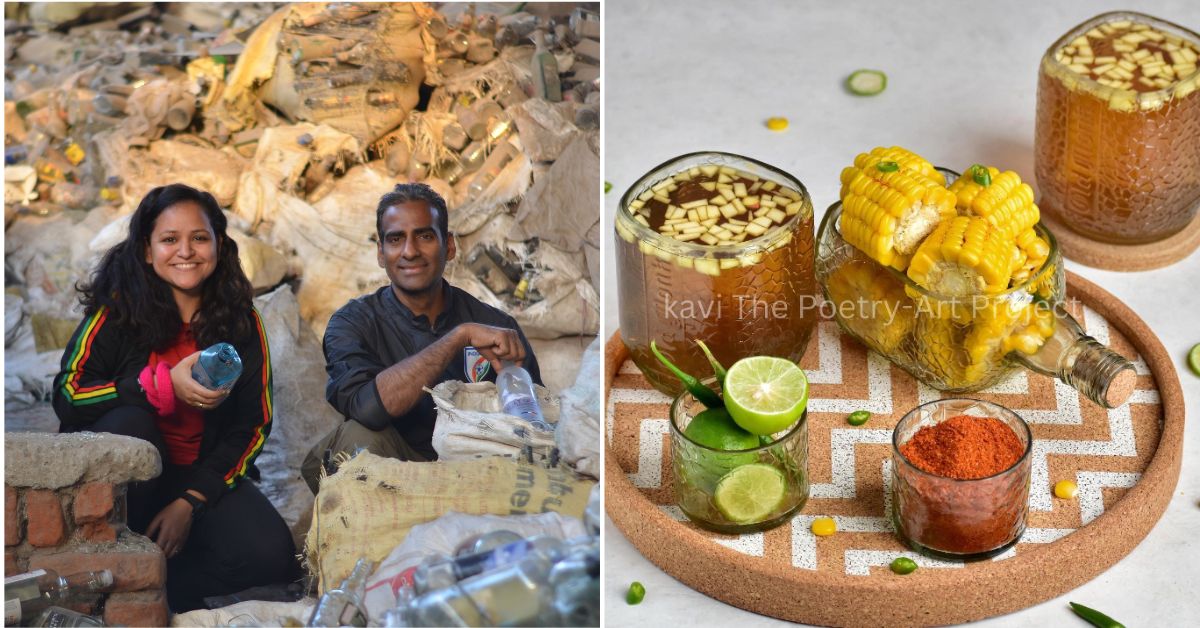 Noida-based Madhuri Balodi and Amit Singh started 'Kavi The Poetry-Art Project' to come up with a creative way of saving glass bottles from ending up in landfills. They collect bottles from ragpickers and customers and transform them into functional art items.
Gayatri Fabian, based in Bengaluru, affectionately labels herself as a hoarder, expressing her fondness for collecting items, particularly bottles. "I can never have enough of them. I would go to scrap dealers and wander around looking for pretty-looking bottles," she exclaims.
However, soon enough she found herself in a quirky predicament — her house had become a battleground of bottles! With a twinkle in her eye, she confesses, "There was no breathing space left. My poor kids teased me relentlessly, but hey, I couldn't part with my precious collection."
Long ago, someone wise aptly expressed, "One person's trash is another person's treasure." Carrying the sentiment forward, Gayatri started to look for ways of using the mammoth amount of bottles in her storage room.
This is how she found 'Kavi The Poetry-Art Project' on Instagram, a venture that converts glass waste into pieces of home decor and utensils. Founded by Noida-based Madhuri Balodi and Amit Singh, the project collects glass bottles from ragpickers and customers, and converts them into serving sets, platters, drinking glasses, lamps and other such items.
"I had never seen anyone do this before, so I spoke to them, I resonated with their ideology so much that I shipped six cartons full of bottles to them. They made me all sorts of things like planters, platters, vases, wine glasses, jars and lamps from these bottles," she informs The Better India.
"The quality of the products is so good, I have gifted so many of those pieces to my friends and family," adds Gayatri.
Testing the waters of sustainability
As per a report by Green Sutra, India produces three million tonnes of glass waste every year. Out of this, only 45 percent is recycled while the rest ends up in landfills.
And for 32-year-old Madhuri, sustainable living has always been a concern.
"We do not realise how much harm we do to the environment with our daily activities. We might think that these glass bottles go to recycling but the ground reality is quite different. Most of them end up in landfills," she says.
Madhuri met Amit while working in the media industry. "Amit and I had a very similar outlook towards life and sustainability. We would chat about how we could do something about it and ended up brainstorming ideas for hours. Being in the media industry, both of us were exposed first-hand to innovators around the world who were working in the sustainability field. We often heard topics like solar energy, upcycling, reusing, and recycling around us," she says.
"Looking at so many people working towards sustainability, we thought, 'Hum bhi kar sakte hai' (we can do it too). So in 2013, I decided to take a leap of faith," Madhuri shares.
"When we started, the concept of sustainability and carbon footprint was not as popular as today. People were not as well-informed about the harm we do to the environment, and many did not care about what happened to waste," she adds.
So the duo started brainstorming ideas. Madhuri came across various people converting bottles into pieces of decor. The duo decided to try their hand at it too and used bottles at home to make a few lamps and glass jars.
They then decided to post them on Facebook. "We got an overwhelming response. To my surprise, we also got an exhibition invite from The Times of India in Hyderabad. We sold out all the pieces," she says.
This gave Madhuri and Amit the push that they needed.
Upcycling bottles into functional art
They decided to quit their jobs and dedicate themselves to their venture. They started 'Kavi The Poetry-Art Project' in 2013, and have converted over seven lakh glass bottles into pieces of home utility and decor so far.
"While we had sustainability at the core of the project, we also wanted to earn money so we could pay off the rag pickers and other employees. So we started to host various Facebook campaigns urging people to come join us with their bottles," she says.
"We advertised it in a way that caught people's attention — we asked them to come with their bottles and that we would convert the bottles into whatever piece they fancied. This gave a boost to our business, and by word of mouth, we started getting flooded with orders," she adds.
Their products are priced anywhere between Rs 300 and Rs 1,600.
The duo did not have any formal training in working with glass, so they had their fair share of mistakes. "Glass breaks very easily and we have to be quite careful with it. We used the internet and hired some glass artists to help us with the process. We have had a lot of hits and misses, but it is practice alone that has helped us come so far," says Madhuri.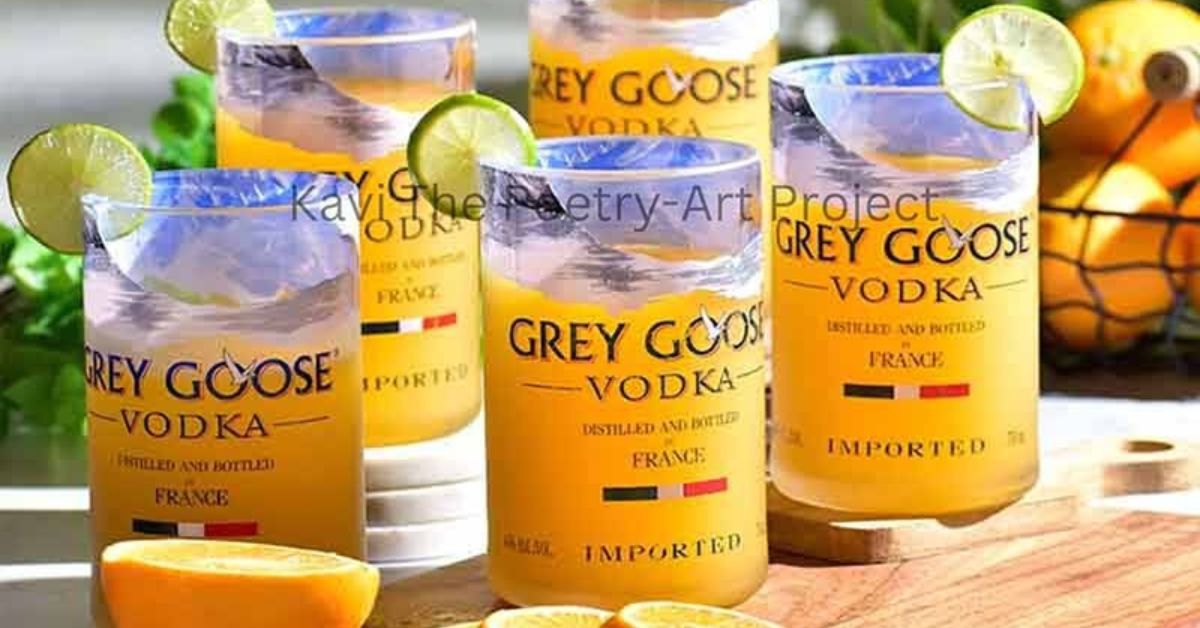 She adds that they focus on the finishing touches very carefully so the products don't feel upcycled, but rather feel brand new!
"Our social media campaigns also resulted in something very sweet," she remarks. "When people came to us with their bottles, many shared special stories behind each of them!"
"We had people saying things like 'I opened this bottle when my daughter was born' or 'My best friend gifted me this bottle 20 years ago'. They come to us with requests to save the bottles and preserve them in a memorable," she adds.
Madhuri and Amit share that such requests and stories make their jobs even more special and add an element of challenge to their work.
The journey from waste to wonder
Talking about how the process of upcycling starts, Amit says, "There are two ways in which we collect bottles. First, through our BYOB (bring your own bottle) initiative, we transform the bottles that people bring to us into whatever they request them to be. Second, we collaborate with rag pickers who collect and bring bottles to us, for which we pay them."
Amit and Madhuri have a network of more than 150 ragpickers in and around Noida.
"The collected bottles are sanitised, and then a rough design is made. We put a lot of thought into what can be made out of these bottles. We don't want people to just view them as pieces of decor. We want to promote the reuse of products, so we make utility items like platters and bowls out of them," Madhuri says.
The duo firmly believes that upcycling is the way forward and wants more businesses to do the same.
"The pandemic significantly boosted the sustainability movement. Previously, people viewed products as mere consumables and were hesitant to invest in them. However, the situation has completely transformed. People are now eager to make extra efforts to avoid contributing to global warming and carbon emissions. This presents an opportune moment for new businesses to emerge," says Amit.
Having been in this business for almost a decade, the duo now have customers from all across the country and abroad. "We have a strong customer base of over 80,000 people from India as well as Canada, Netherlands, Dubai, and the United Kingdom," he adds.
"Through our project, we want to give people an alternative and an opportunity to live sustainably. This project is beyond just business for us as this is for the environment," shares Madhuri.
If you wish to send them your glass bottles, contact them here.
Edited by Pranita Bhat
We bring stories straight from the heart of India, to inspire millions and create a wave of impact. Our positive movement is growing bigger everyday, and we would love for you to join it.
Please contribute whatever you can, every little penny helps our team in bringing you more stories that support dreams and spread hope.