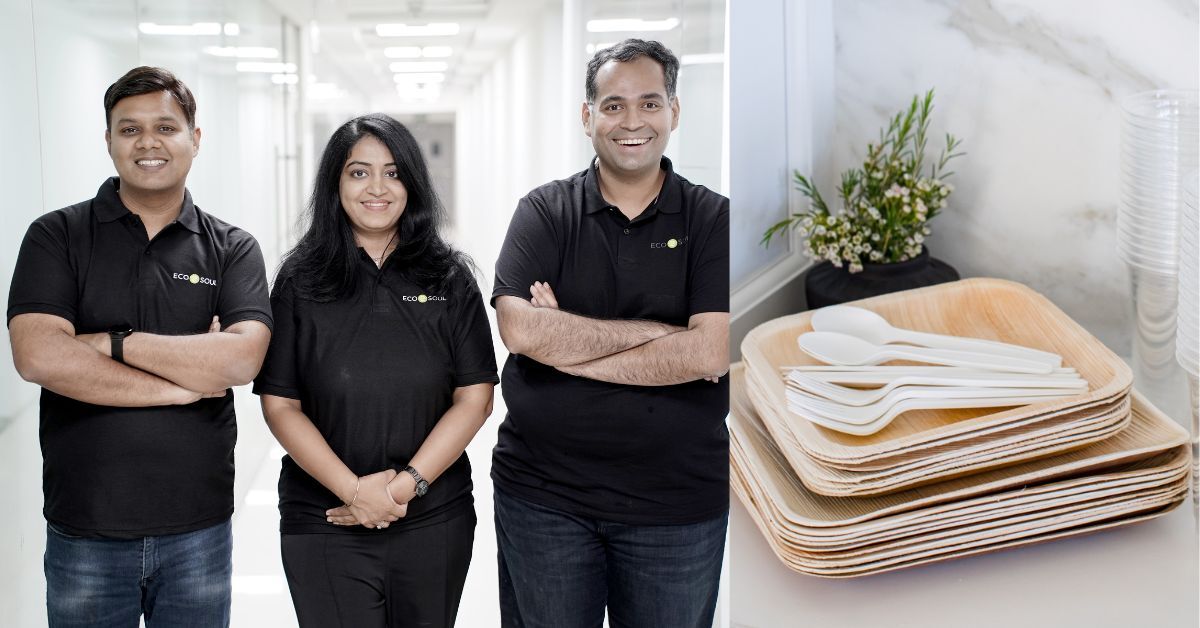 Entrepreneurs Rahul Singh and Arvind Ganesan started EcoSoul Home to provide sustainable alternatives to single-use plastic. With tableware made of palm leaf and sugarcane bagasse, they have now built a business on track to clock $50 million in revenue.
In 2020, Rahul and Priyanka moved to Noida from Boston along with their children to build their own business. They remember the next months like it was yesterday. Having sold their New York home, they worked out of a rented apartment which doubled up as a warehouse.
"We slept on the floor for three months. Our kitchen and bedrooms were stacked with boxes. Finding our way to the bathroom amidst the boxes was a challenge, daily!" recalls Rahul Singh, co-founder of EcoSoul Home.
The couple laughs and shares the reality of startups, a far cry from the glitzy world many might imagine it to be. But this was the foundation for their current company, which is now poised to reach a $50 million revenue run rate.
Rahul Singh and his co-founder Arvind Ganesan quit their high-flying corporate jobs to build EcoSoul Home — a startup which sells eco-friendly home essentials with an aim to replace their plastic counterparts.
Riding the sustainability wave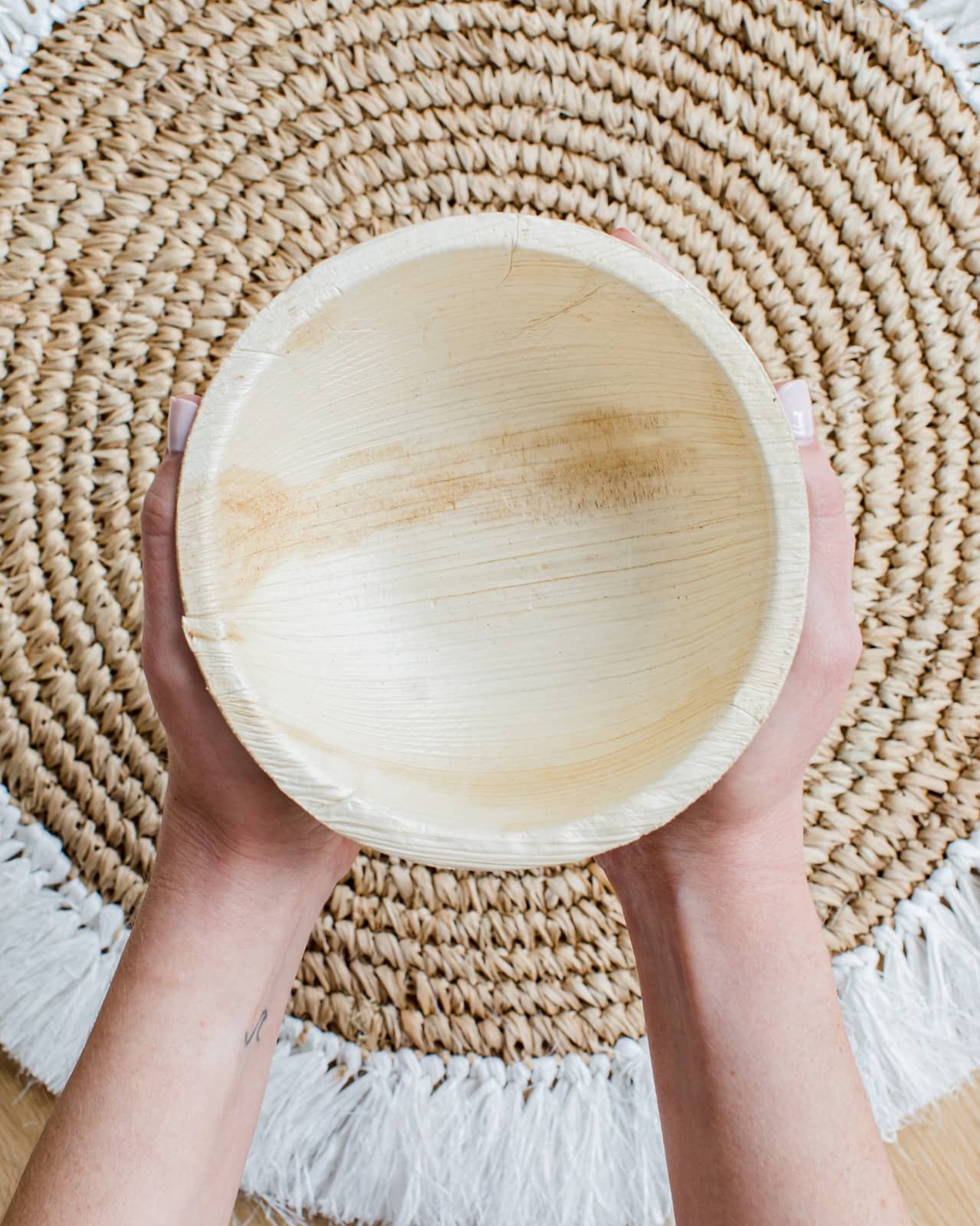 Arvind and Rahul met during their stint at Wayfair, an American e-commerce giant.
"The idea for EcoSoul was born out of our experiences at Wayfair. We were tasked with exploring the creation of a sustainable product category for the company. As we delved deeper into the sustainability space and analysed consumer behaviour, we noticed a growing demand for eco-friendly alternatives. This realisation became our aha moment! We recognised that the market was ripe for disruption and that sustainable products had the potential to gain significant traction," says Arvind, co-founder, EcoSoul.
"The first wave of transformation in consumer behaviour towards sustainability came in the food category. Today, many are consuming organic, unprocessed food. So, we figured the next breakout category had to be something that touches the food. For instance, your tabletop line, which is what we decided to sell. We wanted to disrupt this space," adds the 40-year-old.
The co-founders quit their jobs in June 2020, right when COVID was beginning to rear its head in the US.
"We were basically solving for the three big As — awareness, affordability and availability. Awareness wasn't a big problem as most people are aware of the harm that plastic causes. We had to keep our prices within 25 percent of single-use plastic to make it affordable. The major challenge was availability as we started during COVID," says Rahul.
In order to make their products widely available, they had to work on a strong supply chain.
"We realised that this would be a supply chain game. A massive supply chain can only be built out of Asia, for which I decided to move to India. Another challenge was that it can't be built sitting at home, which is where the world was in 2020. We slowly worked around it all," says Rahul.
Building a strong supply chain
Amidst COVID, they built a supply chain in India, China, Thailand, and Mexico. The founders share how they experienced Murphy's Law — 'Anything that can go wrong will go wrong' — when they worked on this.
Rahul explains, "While building a supply chain amidst the pandemic, we faced multiple challenges from raw material shortages to transportation bottlenecks, sky-high container prices and labour force constraints."
He continues, "Finding big players in India in this segment was difficult. In China, a sugarcane bagasse factory has a capacity of 150-200 tonnes per day, while in India it's just two tonnes. The scale difference is huge. We had to work on scaling up, which we did."
They built a large factory for producing palm leaf plates in Tumakuru, Karnataka.
"There were small cottage industries in the palm leaf segment. So we worked with the Krishikalpa Foundation to build a large factory. Farmers from 21 districts came together and built a factory which has 45 machines today. All the products are exported," he adds.
In June 2021, they started selling six products, including palm leaf plates and bamboo-based cutlery online in North America. They replaced plastic in everyday products, such as forks, spoons, cups, straws, plates etc. They also replaced paper with their compostable paper towels, which are actually made out of bamboo.
"We use agro-waste to make our products. We work with sugarcane bagasse, rice khus, wheat khus, and palm leaves. We also don't cut any trees to make our products. All our finished products are replacements for single-use plastics," explains Rahul, adding that all their products are "earthworm certified."
"Since we don't use plastic or cut trees, all our products are compostable. It's good for soil health. Even earthworms can eat it after it gets composted," he adds.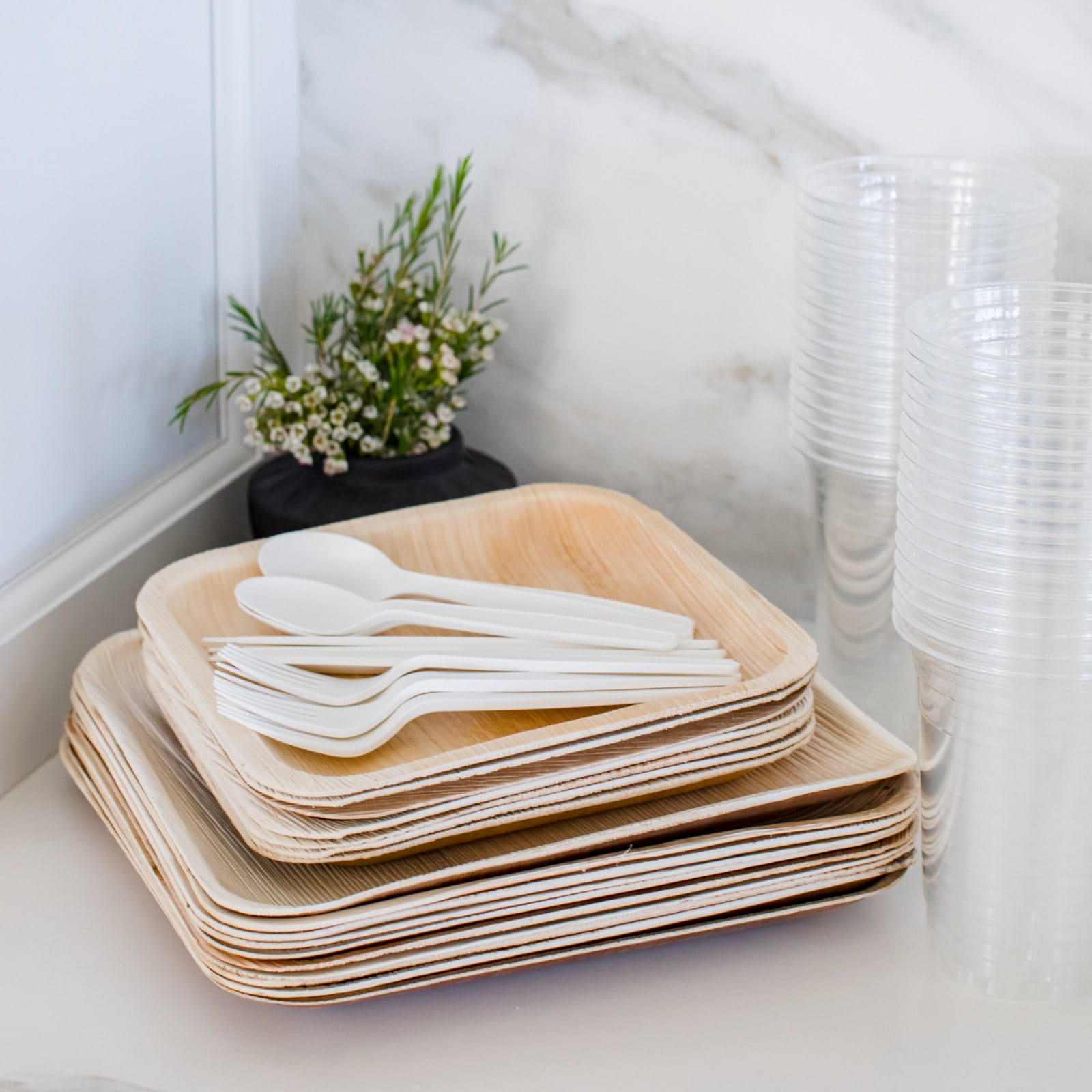 "We aim to provide consumers with credible, certified, and economically viable alternatives to single-use plastic products. Our vision is to revolutionise the sustainability space by addressing the critical challenges of awareness, availability, and affordability. We are committed to empowering consumers to make conscious and eco-conscious choices while contributing to a cleaner and greener planet," says Arvind.
The company has now expanded to 42 products across six categories — kitchen, dining, tabletop, bath, baby and personal care. They are present in 5,000 stores across 11 countries including the US, Canada, Germany, UAE, and India.
EcoSoul launched in India with tableware items like palm leaf plates, cutlery, bowls, cutting boards, compostable bags, etc in December 2022. "Whatever we sell in India is made in India. India is our next big bet. We are already available online and are now planning to launch in 10,000 stores," he adds.
The products are priced anywhere in the range of Rs 200 to Rs 800.
"I have been using sustainable products for the past few years. It is during the search for such products that I came across EcoSoul. I've been using their palm leaf plates and dinnerware sets. They are great for parties. I like the fact that it is compostable," says Sonia, a customer.
Making mistakes on their own dime
Being bootstrapped for the first 14 months of the business, their first investor was a retailer. "Our first retailer was enthused by our product's performance. He was so happy that he cut us a $1,00,000 cheque. We had approached various VCs (venture capitals) but no one was willing to invest in the sustainability space then. We were so happy when a retailer invested in us, which is rare," says Rahul.
Customer reviews also buoyed the team.
"We were all in. I had sold my house, Arvind had sold his shares, and we exhausted our savings. When we saw a repeat purchase rate of more than 30 percent, we were ecstatic. It was the silver lining for us. Reading positive reviews about the quality felt great," he adds.
The founders' 15+ years of experience in big banks and corporates, combined with their bootstrapped approach, provided them with valuable discipline and perspective.
"Being 40-year-olds, we have helped scale many companies and products. We used this experience and maturity when we started our business. It was a calculated risk. Not getting investment, in the beginning, was actually a blessing for us. We built a business model that was inherently profitable," says Rahul.
He advises budding entrepreneurs not to be swayed by the allure of startups.
"Everyone thinks that starting your own company is glamorous. It's not. There is nothing wrong with having a regular nine-to-five job. And even when you decide to start out, don't build a company that survives on VC money. That is a dangerous business model," he shares.
Meanwhile, Priyanka Aeron, India Managing Director and Head of Global HR & Tech, swears by the philosophy — "We do not inherit the earth from our parents; we borrow it from our children."
"Our extensive range of home essentials embraces our idea that we don't own the Earth. We are merely borrowing it from the future generation. So, even if it's for the long haul, easier yet impactful changes can go a long way in altering our carbon footprint," she says.
If you wish to explore their sustainable products, you can visit the official website here.
Edited by Pranita Bhat; All pictures courtesy: Rahul Singh, EcoSoul.
We bring stories straight from the heart of India, to inspire millions and create a wave of impact. Our positive movement is growing bigger everyday, and we would love for you to join it.
Please contribute whatever you can, every little penny helps our team in bringing you more stories that support dreams and spread hope.