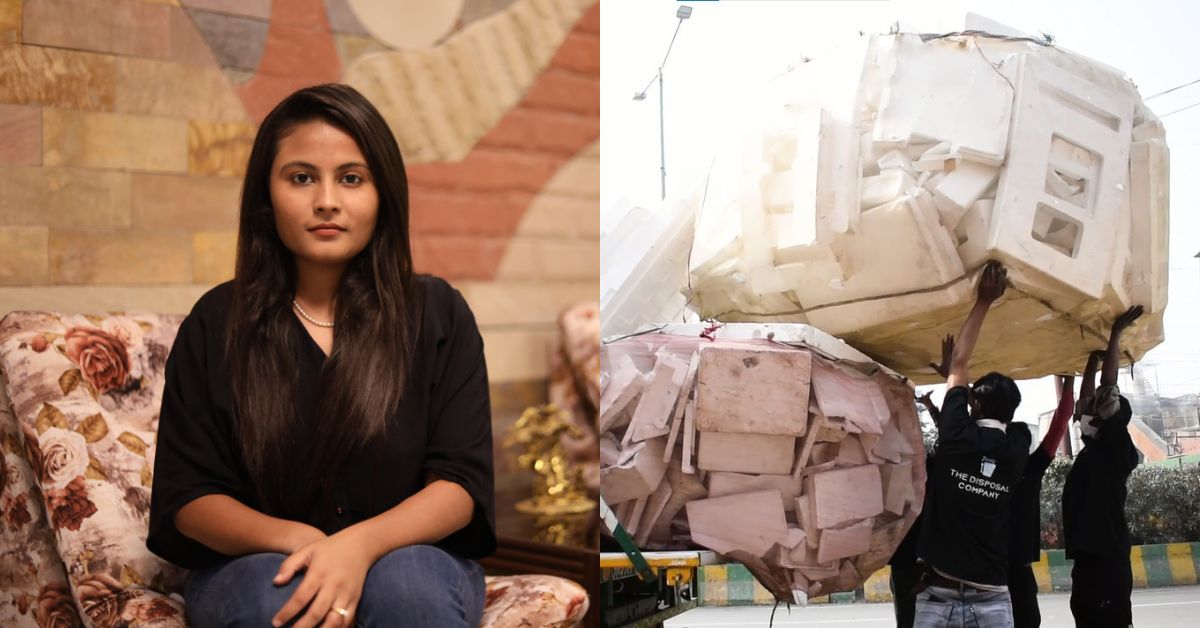 Mumbai-based Bhagyashree Bhansali started The Disposal Company to help brands neutralise their plastic waste by recycling an equal amount. It works with rag pickers and waste segregators in Delhi who retrieve plastic waste from Ghazipur landfills.
Do you remember how you spent your free time in Class 12? Most of us spent it playing sports like football, cricket, or badminton, whereas some dedicated students used that time to study for the board exams. But not Bhagyashree Bhansali. She went and joined the 2011 anti-corruption movement launched by activist Anna Hazare.
She devoted her college life to addressing public grievances. While pursuing her bachelor's in business administration, she joined the Delhi government's advisory team. She focused on environmental issues such as air and water pollution, municipal waste, and biodiversity loss, which have been persistent challenges for the capital city.
Her work involved thinking of different ways to manage the city's waste, which led her to the Ghazipur landfill, one of the largest garbage dump yards in the country.
"At that time, a lot of people were facing health issues due to environmental pollution. We would make multiple visits to the Ghazipur landfill and seeing its condition just shook me. I was frustrated seeing the sheer number of plastic bottles and chip packets there; the amount of plastic waste there was humongous," Bhagyashree tells The Better India.
According to a report published in The Hindu, the Ghazipur landfill has 78 lakh MT of waste and reached its saturation point in 2002. Yet, 700 MT of waste is dumped there daily. Work is underway by the Municipal Corporation of Delhi (MCD) to flatten the site.
Making recycling her life mission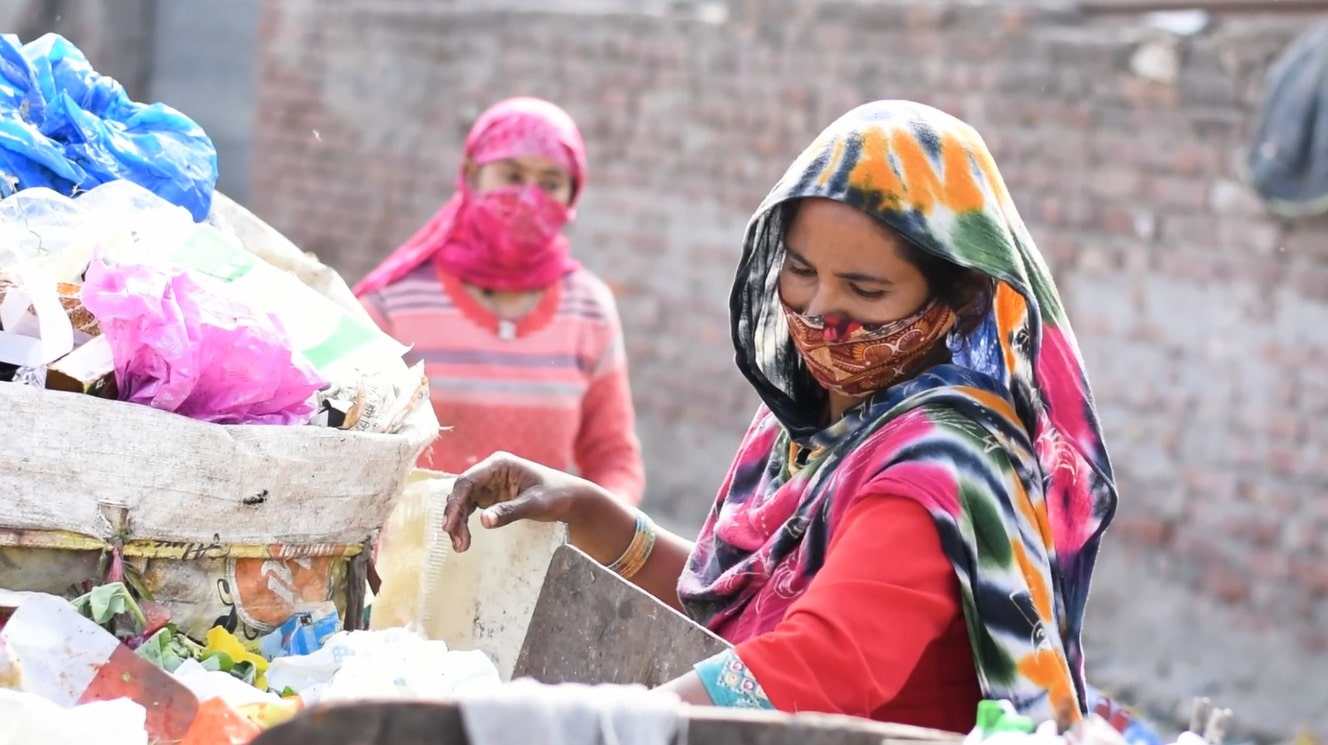 Bhagyashree interacted with rag pickers and waste segregators to understand what happens to plastic waste. "Back then, most of the waste wasn't recycled; it was just incinerated," she says adding that she was determined to be part of the solution.
She continues, "There weren't a lot of recycling units then. While looking at options to deal with the plastic menace, I met someone who wanted to establish a recycling unit in Delhi. So I helped him set up the unit."
It was during the process of setting up the recycling unit that Bhagyashree learnt a lot about plastic recycling. She went to various exhibitions to see the different recycling machines used across the world.
"Machines used in Germany and China would segregate the waste, but those machines could not process the type of waste we produced. So we had to segregate and clean the waste properly before using the machines," adds the 29-year-old.
So, they set up small segregation systems and tweaked the machinery to work according to the waste they needed to recycle here.
After college, she continued to work with local recyclers and partnered with organisations like Mohan Meakins, Whirlpool, and Arvind Mills to establish efficient in-house plastic waste management systems. "I learnt how to identify different kinds of plastic, its nature, qualities and recyclability," she adds.
It was these learnings which eventually led to her startup, The Disposal Company (TDC).
Love for skincare turned into a business idea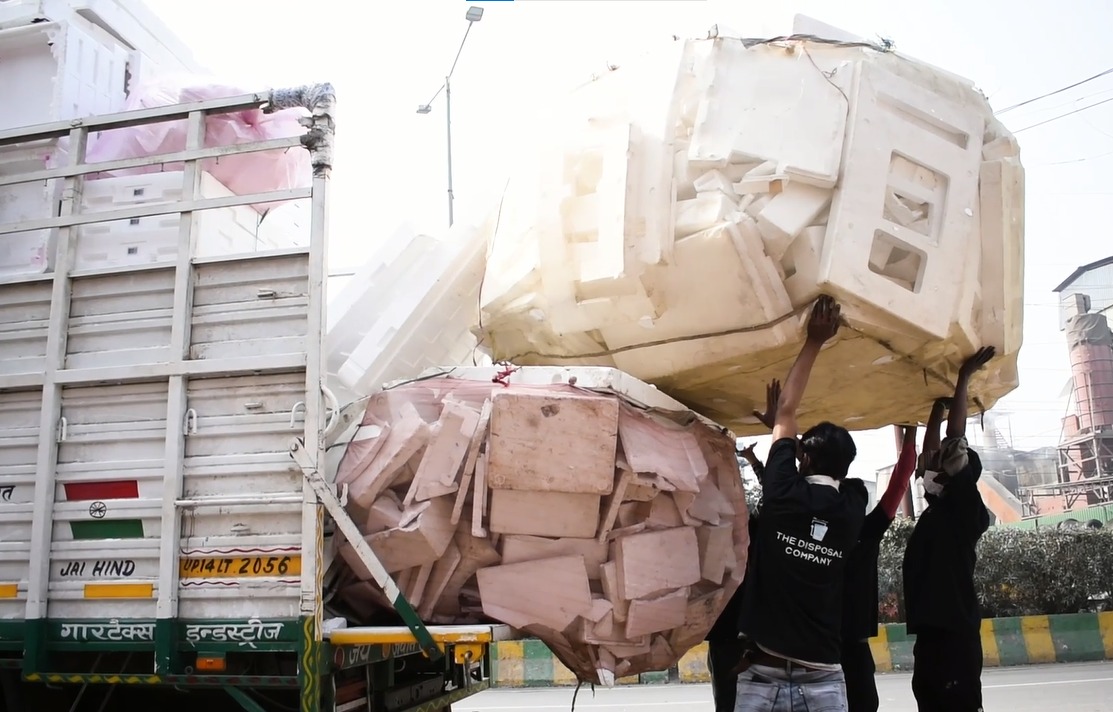 In February 2020, Bhagyashree moved to Rajasthan after getting married. In Jaipur, she again started consulting with the government on ways to manage waste better. But a month later, the nation went under lockdown. COVID also made it harder to deal with waste, says the entrepreneur.
"I worked with the local pollution control board during the lockdown. With the addition of used masks and gloves, we had to figure out ways to segregate contaminated waste," she shares.
The pandemic also saw a rise in D2C (direct-to-consumer) brands, including skincare. Newly married, she says she loved trying on different skincare products. But while others focussed on the product, Bhagyashree focused on the packaging!
"Every time I see a new brand, the first thing that catches my eye is the packaging. Almost 100 new brands have come up, and most FMCG (fast-moving consumer goods) brands use low-value packaging. I was horrified at the waste we are accumulating," adds the now Mumbai-based businesswoman.
The plastic waste generated by so many new brands with new types of packaging gave her sleepless nights. This led her to start The Disposal Company in November 2020 to "reduce waste, revive lives and restore the ecological balance."
The startup is a plastic credit platform that helps brands neutralise their plastic waste.
She claims that it is one of the first startups to do this in India, which gave them the first-mover advantage.
"The Disposal Company neutralises the plastic waste generated by a brand by recovering an equal amount of plastic from landfills and recycling it. We then report it to the Central Pollution Control Board (CPCB)," she says.
Explaining the process, Bhagyashree says they first educate brands on how to improve their packaging and eliminate plastic wherever possible. They work with design labs to do so. "The ideal thing is to reduce plastic. In some cases, brands can't afford to, or their products can't sustain in other forms of packaging. In those cases, we help them reduce their footprint," she adds.
TDC works with 70 brands across India, Singapore and the UK. Its clients include companies like mCaffeine, Slurrp Farm, The Souled Store, Bombay Shaving Company, Blue Tokai Coffee, and SLAY Coffee.
It collaborates with rag pickers and waste segregators to retrieve plastic waste. "We provide training and support to improve waste workers' skills. We also give them proper safety gear. We have provided jobs to 500 such waste workers," adds Bhagyashree.
Once TDC knows the amount of plastic waste that needs to be neutralised, they retrieve that much waste from the Ghazipur landfills with the help of rag pickers. Once retrieved, they segregate the plastic and send it to recyclers.
TDC works with recycling companies like Thermowaste Solutions.
"We recycle plastic waste into granules. We sell these granules to companies who use them to make sustainable products like photo frames, toys etc. Mixed plastic, which we can't recycle, is sent to a plant that converts it to energy. We recycle about 60 metric tonnes of waste per month. 20–25 metric tonnes of credit is given to TDC," explains Sanyam Jain of Thermowaste Solutions.
Creating a better planet for the future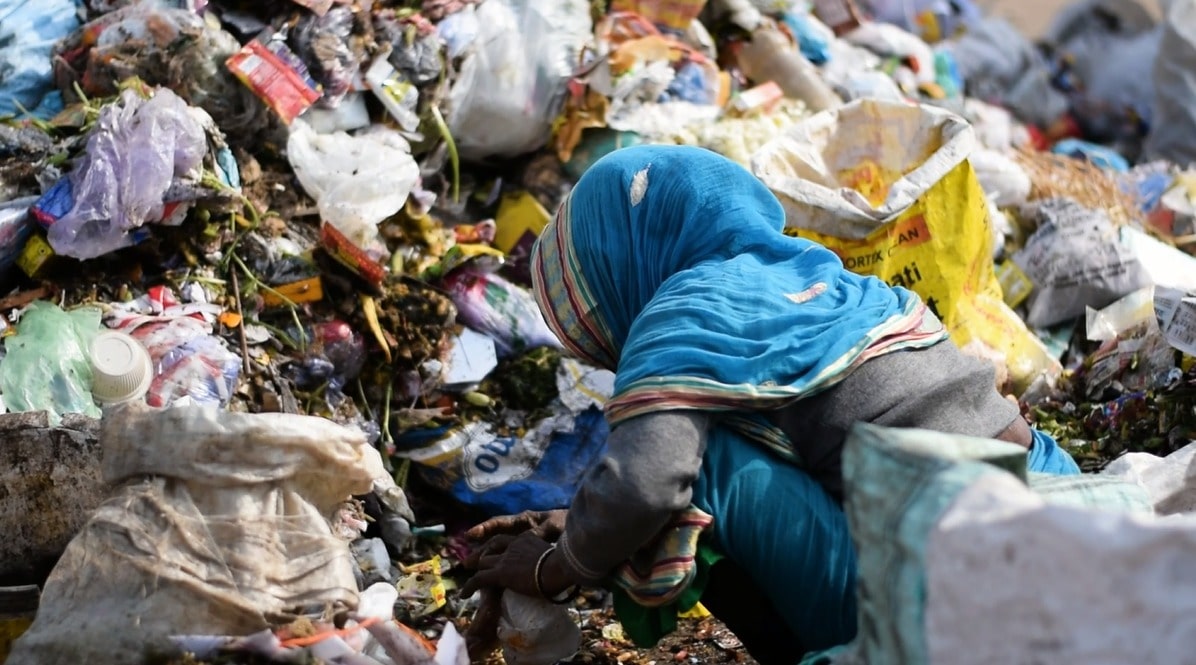 TDC helps in recycling 45,000 kg of plastic waste per month. The journey has not been easy though, reflects the founder. It took her seven months to get the first client — mCaffeine. What kept her motivated?
"Every time I buy a milk packet or carton, I think about the microplastics in it. My mother is a cancer survivor. There is a probability of me getting cancer too. Consuming microplastics can further add to our woes," she shares.
Bisphenol A (BPA) is a chemical used in several plastic products and packaging. An NCBI report states that many studies have confirmed that BPA is associated with obesity, cardiovascular disease, reproductive disorder, and breast cancer.
"When I think of having a child in the future, these thoughts worry me. I want to leave a better planet for our next generation," she says.
Thoughts like these keep Bhagyashree, who is today an "environmental, social, and corporate governance (ESG) consultant", going. She urges not just businesses but everyone to think about what they are consuming.
"We need to focus on conscious consumerism. Ask the brands you buy from about what they are doing for the environment. Hold them accountable and they will start taking action. At the same time, you also take small steps in your daily life to reduce plastic consumption," she says.
Edited by Pranita Bhat
Sources
We bring stories straight from the heart of India, to inspire millions and create a wave of impact. Our positive movement is growing bigger everyday, and we would love for you to join it.
Please contribute whatever you can, every little penny helps our team in bringing you more stories that support dreams and spread hope.