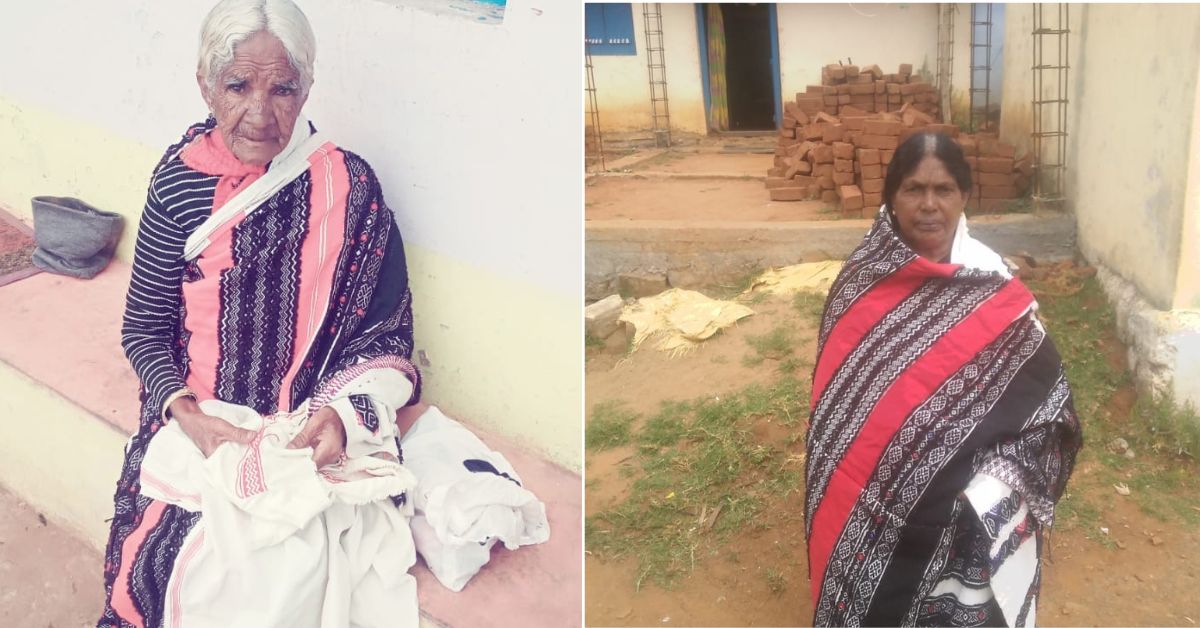 Ooty resident Sheela Powel set out to find financial freedom and thus started Shalom Ooty, a venture that helps women from the Toda community sell their traditional art and earn financial freedom in the process.
Seventy-year-old Mithipoov from Porthimandu in the Nilgiris, takes a 45-minute drive to Ooty every once a week with a bag of embroidered fabrics. The embroidery, called Toda embroidery, is the pride of her community and is practised by the women of the household.
"I get paid instantly for my work, which is a great source of income. More importantly, it is a matter of pride that my work is reaching the world. Earlier, it was challenging for us to sell our products," she shares with The Better India.
For the past 15 years, she has been travelling to Shalom Ooty, founded by Sheela Powell to sell her products. Mithipoov is one of the 200 women who work with Sheela.
"This form of embroidery is only done by the Toda community, and if not preserved, it will eventually die," opines 59-year-old Sheela. "India has so many such hidden artworks that are becoming a victim to mass-manufactured goods." 
She sits down to discuss her tireless efforts spanning over decades to save the vanishing art form.
The inception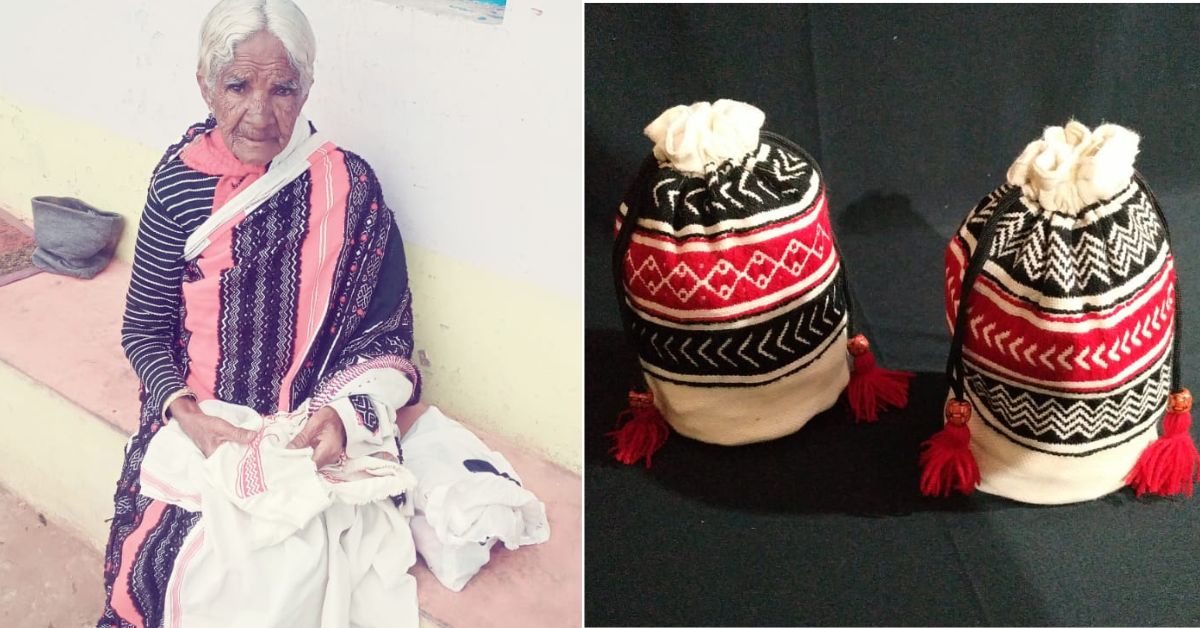 Born and brought up in Ooty, Sheela went to a school dedicated to the people of the Toda community. "I have been up close with the community and was always intrigued by their work," she recalls. "They have a lot of pride in their craft and pastoral lifestyle. The one thing that always intrigued me was their Toda embroidery. It is so intricate and sophisticated and is only done by their community in India."
After getting married in 1984, Sheela dedicated herself fully to growing a comfortable home. However, she always wanted to gain financial independence.
"By 1992, I had two daughters, and the urge to get an extra income at home increased. I wanted to try my hand at something and build it on my own. This is when I started making small things like cushion covers, bags, and tablecloths to sell in the local markets," she says. 
She continues, "Back then, I had no idea what I was doing. It was quite disorganised, and I would tailor the products myself and sell them. A few more women wanted to join me, and this gave me the idea of forming a self-help group in 1992," she says.
Sheela's self-help group gained quite some traction, and soon word reached other villages like Porthimandu, where these tribes predominantly reside.
"In 2005, a few women came with their embroidered shawls to me and asked me to help them to sell the shawls. On further discussion, I found out that the main reason they were not able to sell their pieces was because they did not speak the language of tourists," she says.
"I agreed to keep their pieces and sell them, but those women requested me to pay them instantly. They needed the money," she says.
This gave birth to 'Shalom Ooty' the same year. Sheela has spent nearly two decades promoting and selling Toda embroidery since then. "We have worked with over 250 women so far, and presently 200 women are collaborating with us. They earn something between Rs 2,000 to Rs 5,000 in a week. The products are sold all over India in cities like Bengaluru, Mumbai, Hyderabad and Chennai," she informs. 
Preserving an ancient artform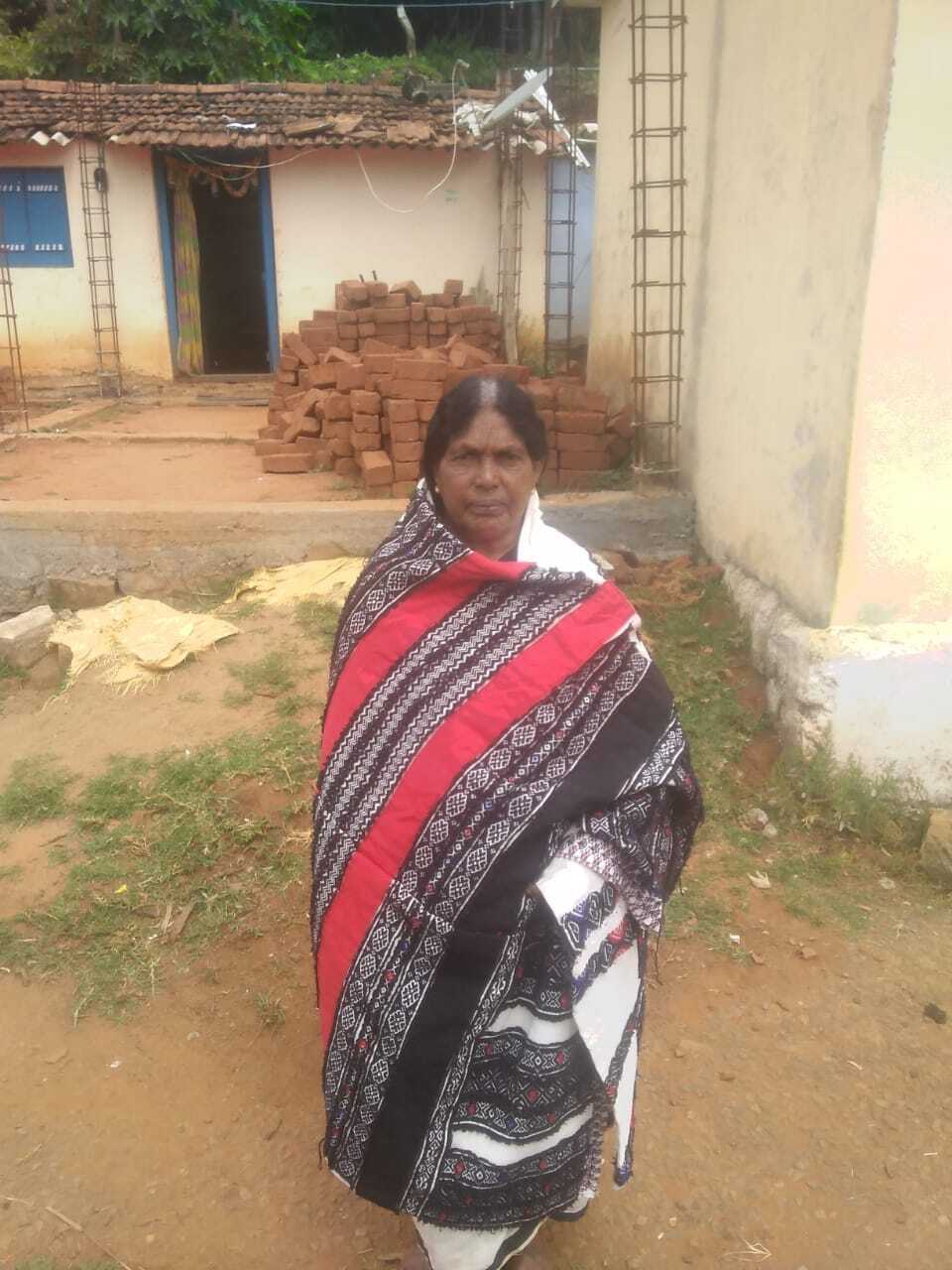 Explaining how her business works, Sheela says, "Initially the women from the community would come to us with their products and I would purchase it. However, gradually I decided to bring more uniformity to the products."
"We started to give them the fabric and thread for embroidery. This encouraged more women to join me. Presently, they come and take the materials from me and come back with the finished products. We make a variety of products such as shawls, handkerchiefs, table cloths, purses, and of course the famous shawls," she adds.
Toda is a very intricate form of embroidery passed down from generation to generation. The women artisans use red and black threads on only white or off-white fabric, as it is clearly visible on them. There is no specific pattern for the embroidery, and the Toda women use their creativity to conjure patterns. Some common types are day-to-day activities, mythological stories, and colours of flora and fauna, stars, horns and buffalo, which are sacred to them.
Sheela says that most artisans she works with are women aged 55 and above. "Even with my efforts, the art is vanishing. Most of the youth do not want to take it up. Earlier, they did not even sell their shawls, they just made them for themselves and used them for special occasions like weddings and pujas. This scenario has changed but still, there is a long way to go."
"There are hardly 1400 people in that community left now, of which 700 are women. The younger ones do not show much interest in the work, so we are only left with some 200-300 people. In my opinion, if we don't encourage these women, the craft will disappear in the next 10 years," she says.
Sheela also notes that women from other communities, too, should try to learn the art so that it can be preserved.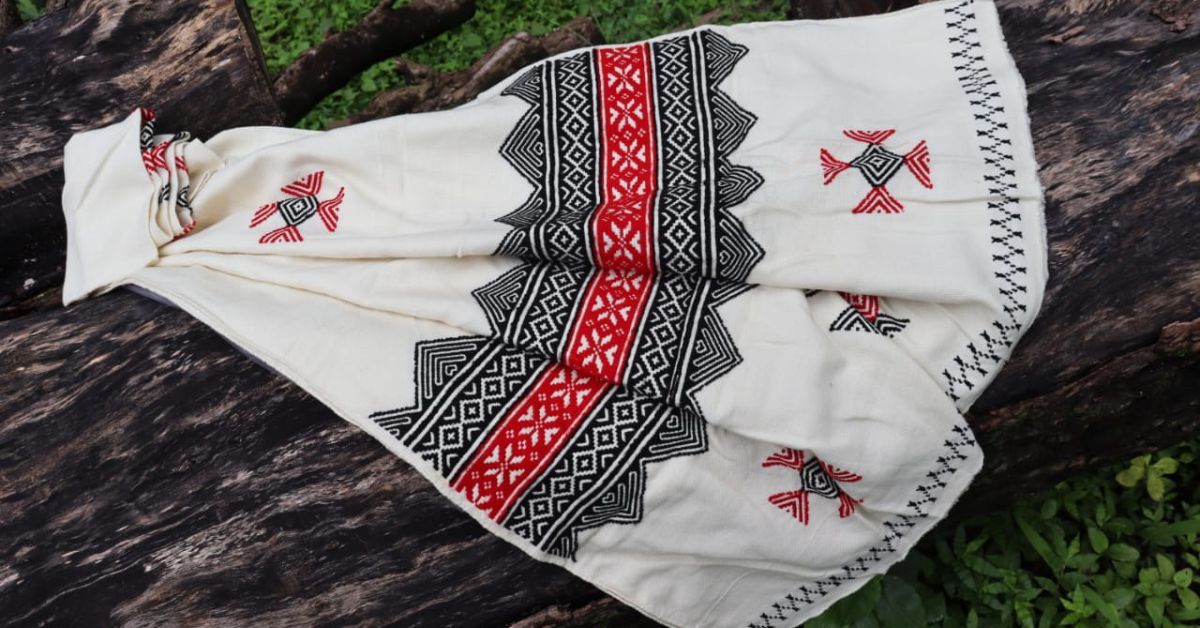 "India has a range of such art and art forms that need to be preserved. While my motivation to keep the work going stems from protecting Toda embroidery, it also comes from the need to help those women. As a young woman, back in the day, all I wanted to do was bring extra income into the house. In the Toda community, women do not have a lot of career avenues. If I am contributing even a bit to open up opportunities for them, it is a win for me," she says.
The products are available to buy in all the Tribes India showrooms in India. Sheela also has stores in Chennai, Coonoor, and Ooty to sell the products.
(Edited by Divya Sethu)
We bring stories straight from the heart of India, to inspire millions and create a wave of impact. Our positive movement is growing bigger everyday, and we would love for you to join it.
Please contribute whatever you can, every little penny helps our team in bringing you more stories that support dreams and spread hope.