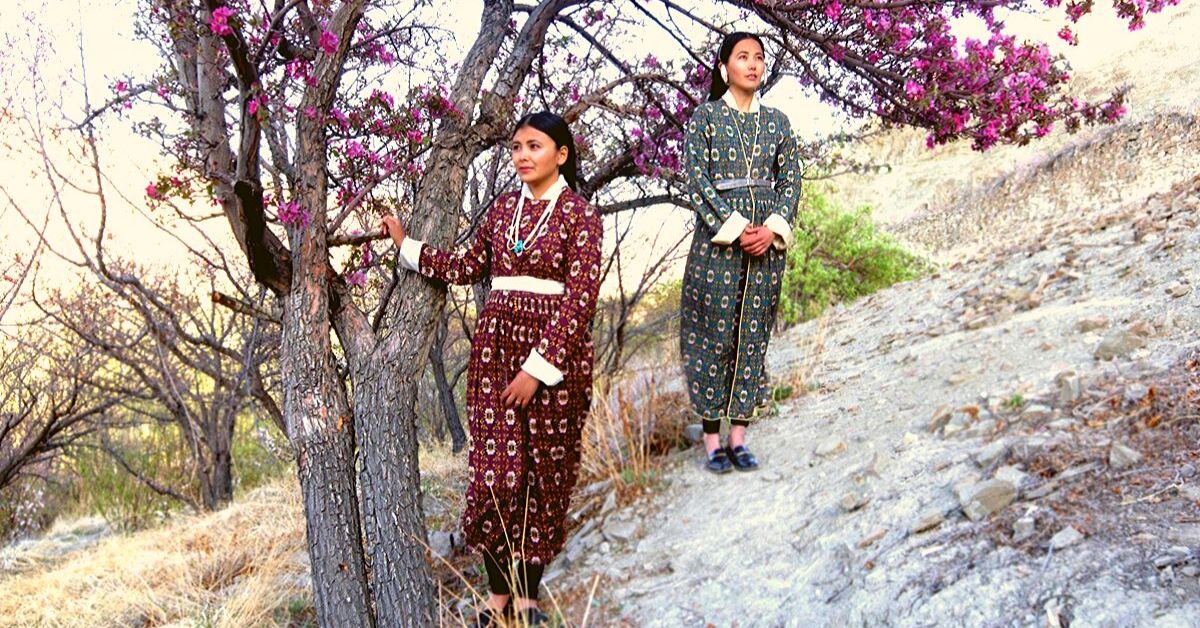 From the nomads of Changthang to the spinners of Zanskar Valley, 26-year-old Stanzin Palmo enlists the help of locals to blend tradition, modernity and community into her clothing label!
Using fabrics like Pashmina, sheep wool, yak wool and camel wool, and traditional techniques like thigma (resist tie-dye) and motifs that reflect Ladakh's exquisite flora and fauna, Stanzin Palmo, a 26-year-old fashion designer, is bringing the region to the world with her unique label, 'Zilzom.'
---
Spice up your daily wear with this stylish Ahimsa silk stole in Jamdani⁠—a weave nurtured by the Mughals and native to Bengal
---
Earlier this year, she unveiled her latest collection 'Between the Earth and Sky' at the Lakme Fashion Week in Mumbai.
"Ms Stanzin Palmo…takes inspiration from Ladakh, it's culture, tradition and beauty and gives a contemporary twist through digital art and embroidery…I sincerely appreciate her innovative skills and dedicated efforts to promote the cultural identity of Ladakh in this fashion world," says Jamyang Tsering Namgyal, Member of Parliament, Ladakh.
After graduating from NIFT-Delhi, she worked with various designers and brands including Sonal Verma of Rara Avis and Supreme Overseas.
However, it was her stint with Looms of Ladakh in 2017, where she was a design mentor, that inspired Palmo to venture out on her own.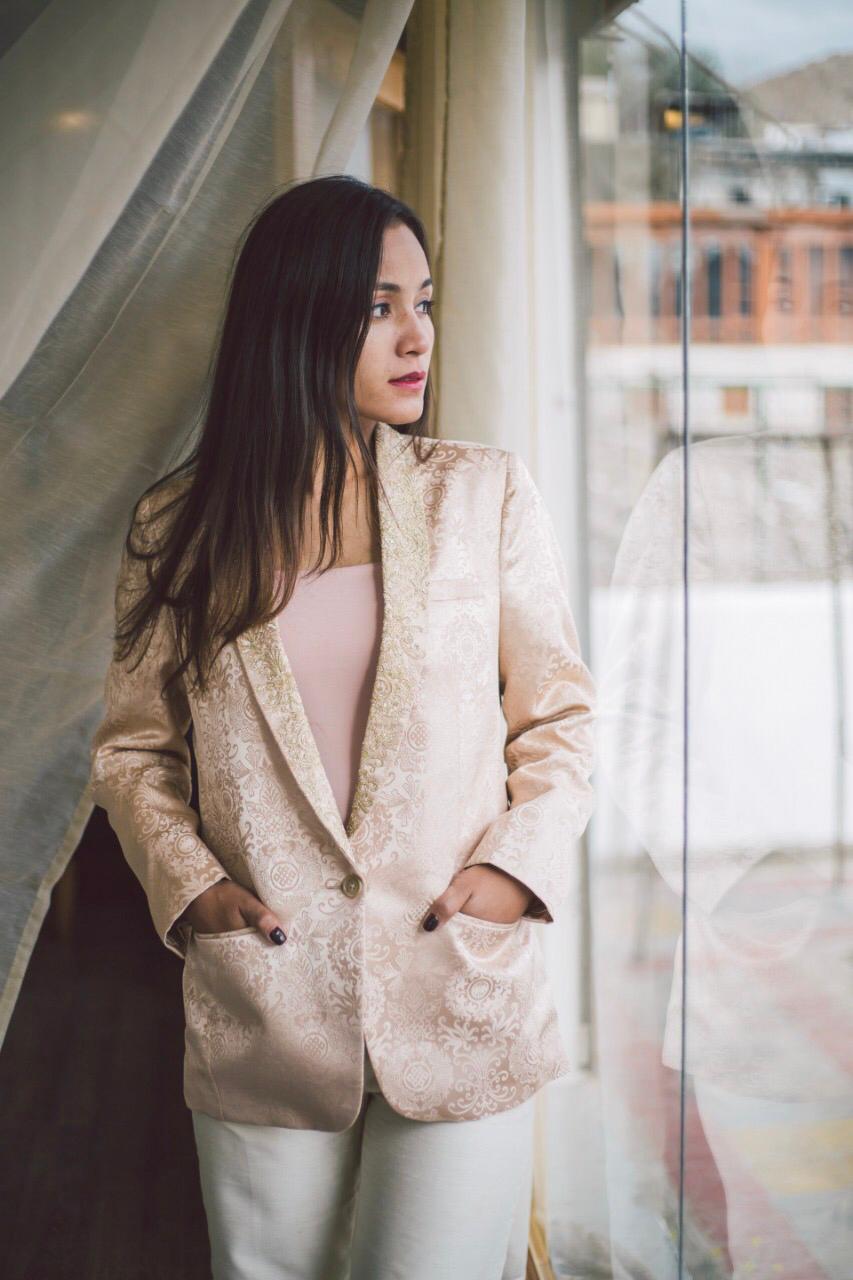 "I began with an orientation programme where I made them understand the value of the raw material (Pashmina), and their skill, which they initially used just to develop products for personal consumption, selling the excess inventory of pure wool products in the market at a cheap rate. Later, I made them understand the importance of design, size standardisation and finishing," says Palmo.
She admits that before this stint, she did not understand the real value of Pashmina for the local economy.
"Working at Looms of Ladakh was like looking through a window. Today, when I do embroidery work on Pashmina, I have the option of doing it on the finer fabric and get it made in Kashmir. But I choose not to do it because the idea is to give Ladakhi pashmina its own identity. It does get expensive because everything is handmade, but only then will people realise its importance," she explains.
Handling 40-50 women artisans older than her without any prior experience and working in extreme climatic conditions, she fine-tuned the art of distributing work and managing conflicting options.
Having said that, Looms of Ladakh wasn't the only place where she learnt these skills, but it offered her another step in the learning process.
"I just saw so much potential that wasn't yet explored. There are designers like Jigmet Couture, who have done fantastic work in preserving local traditions, but I wanted to carve out my own niche. I saw so much inspiration in terms of fabric, raw material, techniques and the exquisite natural beauty of the place," says Palmo.
In August 2018, Zilzom came to life.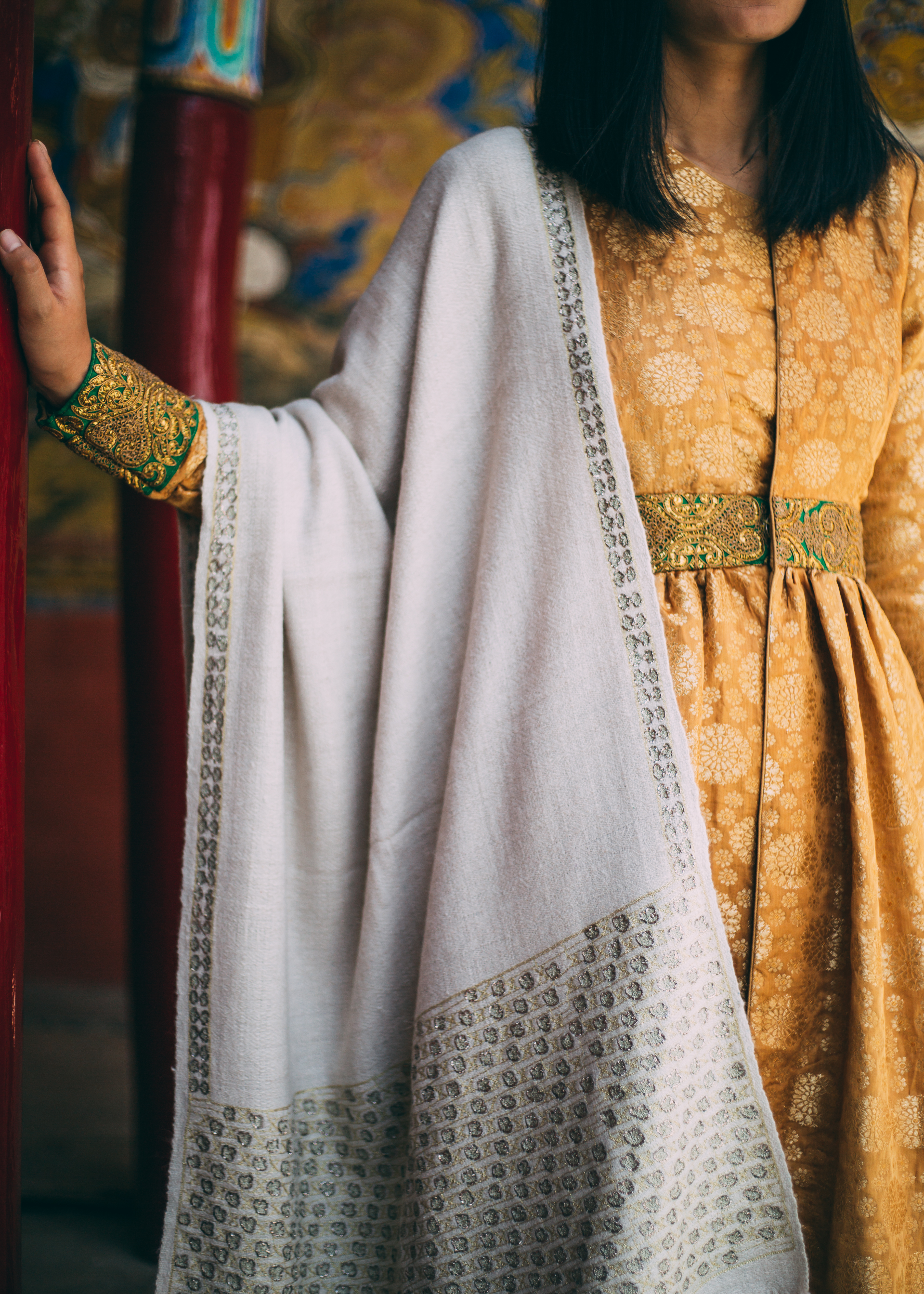 What is fashion?
Fashion isn't just about creating clothes, but also about weaving a story, says Palmo.
"For my summer collection, inspiration comes from a beautiful set of clouds I saw or the sight of apple and apricot blossoms are in full bloom when spring dawns. These visuals stay in my mind, and I start sketching these on my diaries. But I do not make an exact copy. I incorporate traditional designs and innovate," she explains.
Her 'Between the Earth and Sky' collection, for example, captures the flora and fauna of Ladakh with motifs inspired by the sea buckthorn plant, apple blossoms, clouds and native birds.
"Once I draw out the inspiration onto my diary, I finalise how I want the motif to be presented, following which I do some tessellation (multiplying the motifs), creating a unique print. Once I know what I want on my fabric, I source it (silk or other natural fibres) from Delhi and get them printed at my digital lab there. Each fabric has a story. The moment you see my print, you'll see where the inspiration comes from," she adds.
However, it's her winter collection, where the local fabric comes to life. She attempts to incorporate as much of the natural fabric available in Ladakh like Pashmina, Nambu (made of sheep wool already available in yarn form to make traditional dresses known as gonchas) and Yak wool.
"It's hard to print on Pashmina, since the fabric is thicker, and in Ladakh, we haven't quite tried embroidery on it. I wanted to experiment with Zari (weaving threads made of fine gold or silver) and dabka (a spring type of thread or a thin coiled wire which is sewn in to create intricate patterns). Thus, you have a different kind of product that you don't see in the market. The embroidery done on the Pashmina shawl incorporates the same inspiration—the flora and fauna of Ladakh," says Palmo.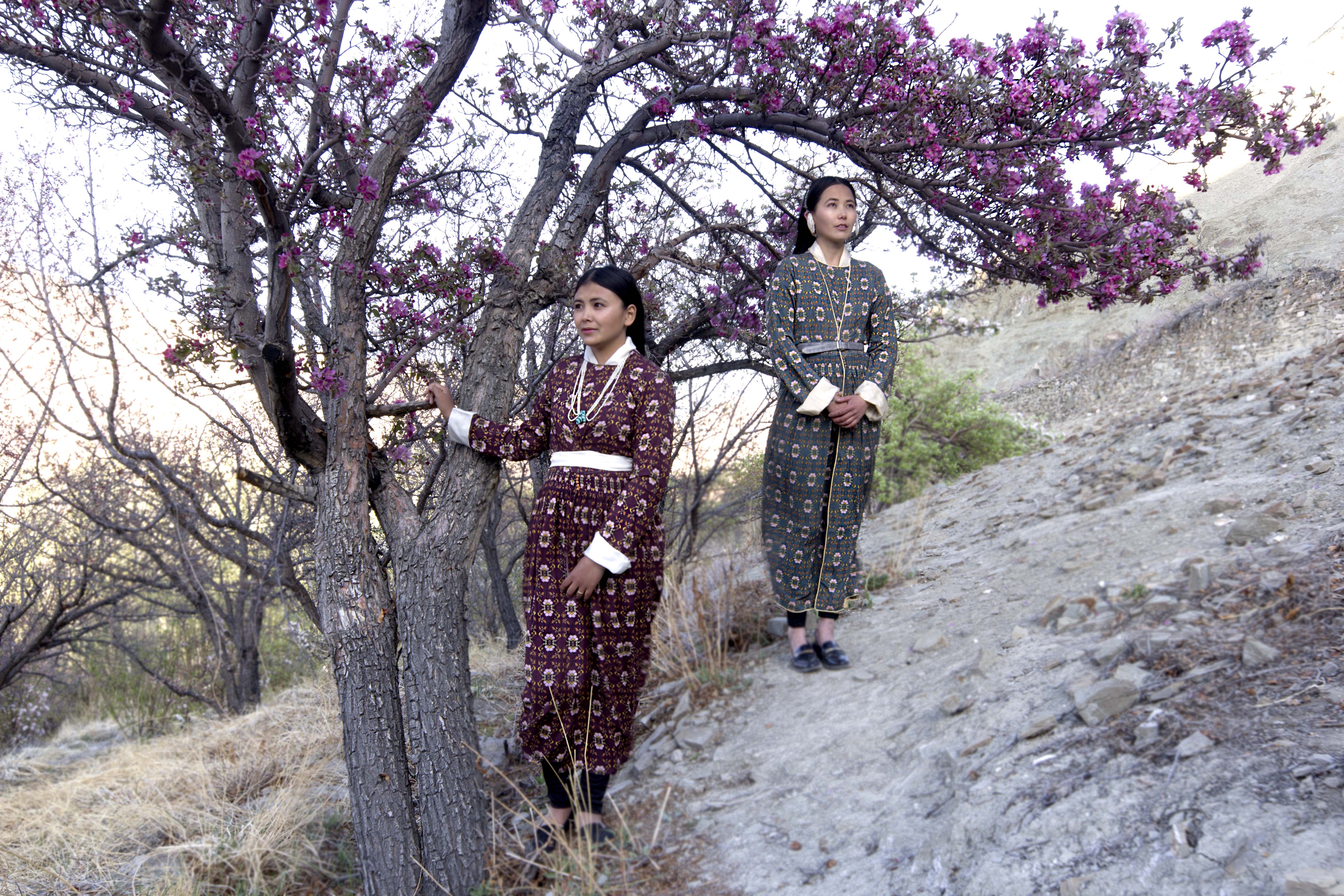 There is also a story hidden how the fabric travels.
She sources the fibre from the Pashmina Dehairing plant of Changthang Pashmina Cooperative Society in Leh and gives it to spinners in Zanskar Valley, who are considered among the best in the world. But spinning only takes place in winters when the women are not busy.
"I visit their homes personally, weigh the fibres and give it to them to run their magic. It takes them a little over a week to spin 250 grams of the fibre. I work with more than 20 spinners in the winter season, after which the yarn is given for weaving. For weaving, I work with the established weaving units in Ladakh such as Utpala and Superb Ladakh. It's a combined effort. However, we don't do embroidery in Ladakh but employ karigars in Delhi, who are from Odisha and West Bengal. My design travels places," she recalls.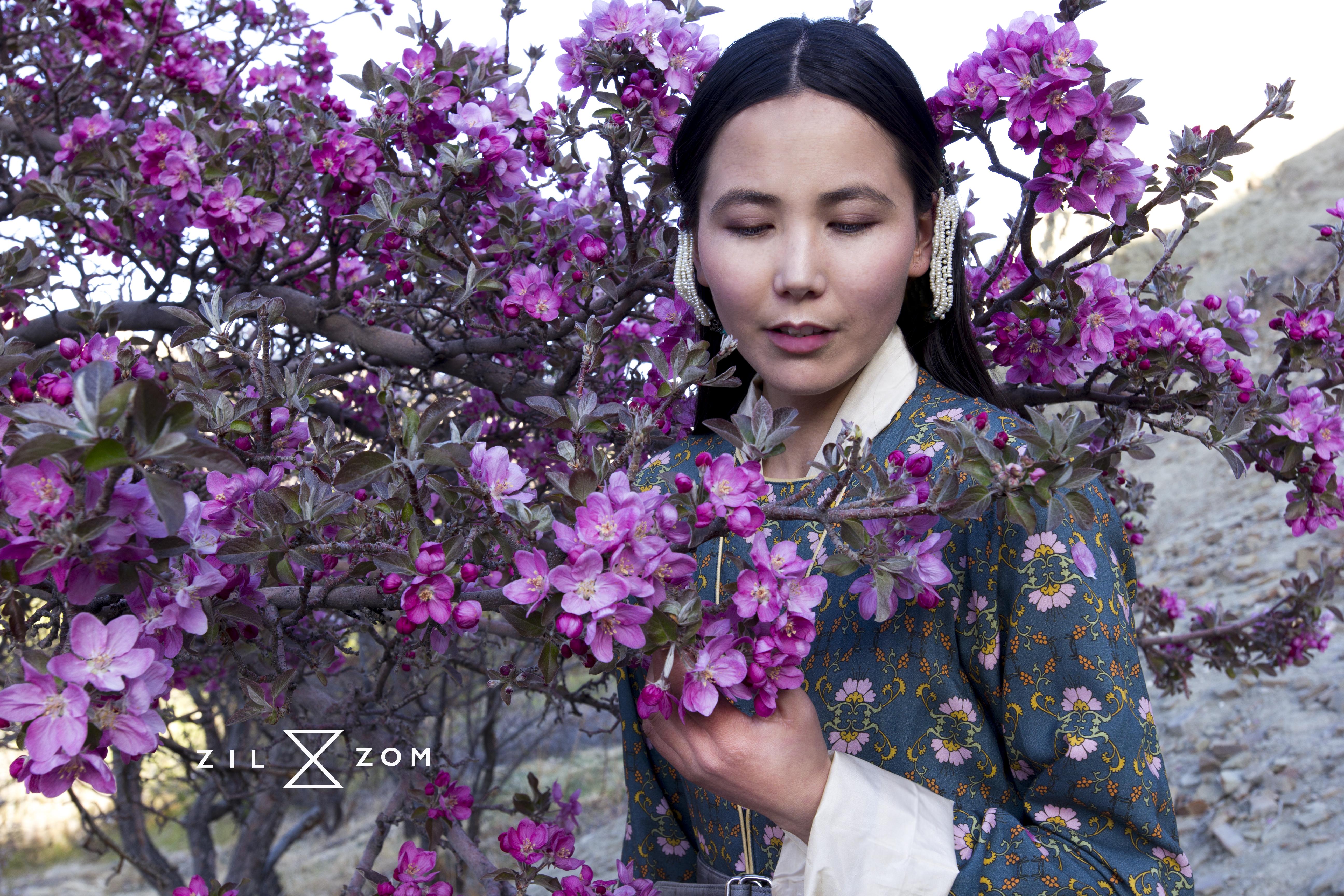 "The fibre is collected during spring moulting, and one goat generates anywhere between 80-170g of fibre. For one woven shawl, it takes around three goats' wool… Through my interviews, I also try to challenge some misconceptions about the fabric like how it does not need not be as fine as passing through a ring. Pashmina can be thick, as well," she adds.
Talking about Palmo's work, Urban Asian, a lifestyle publication, writes, "For her collection…Stanzin brought in hints of oriental details and then worked with digital art and thread work. Her fabrics were obviously handmade Ladakh pashmina, Ladakh wool, silk, cotton, linen and rayon. The silhouettes were feminine and fluid but the base was the Ladakhi traditional dress called the 'Goncha,' which featured gathers and wraps as the basis of construction."
Does Palmo feel that she is empowering local artisans?
"I empower the already empowered women by giving them some work. See, all this work is season based. The Zanskar spinners, for example, aren't willing to work for us during the summers because they earn more from labour work. I also work with weaving units like Utpala and Superb Ladakh in Leh. I buy Nambu from here, convert them into jackets and Kos (traditional outfit for men). I add leather detailing into the products. Utpala, founded by a distant relative, helps me dye my shawls with walnut dye. Basically, I incorporate a lot of people in my work, particularly those with their own expertise," she argues.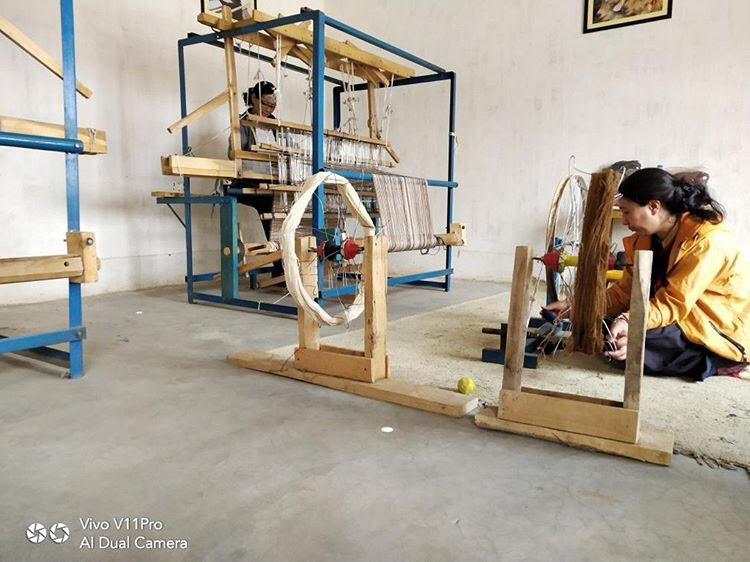 Challenges
Working with local fabrics, however, has its challenges. Take the example of yak wool, which is both very fine and coarse at once because there is a lot of hair.
If you buy one kilo of yak wool, half of it wasted with hair. Working on it is a tedious affair because there is so much hair, and removing it is an arduous process, and thus more expensive than conventional wool. However, the outer coat, which is coarse and heavy, is used by nomads to make Rebo tents. It's the inner coat, measuring 21-25 microns in fibre thickness, which is fine and possesses excellent insulating properties.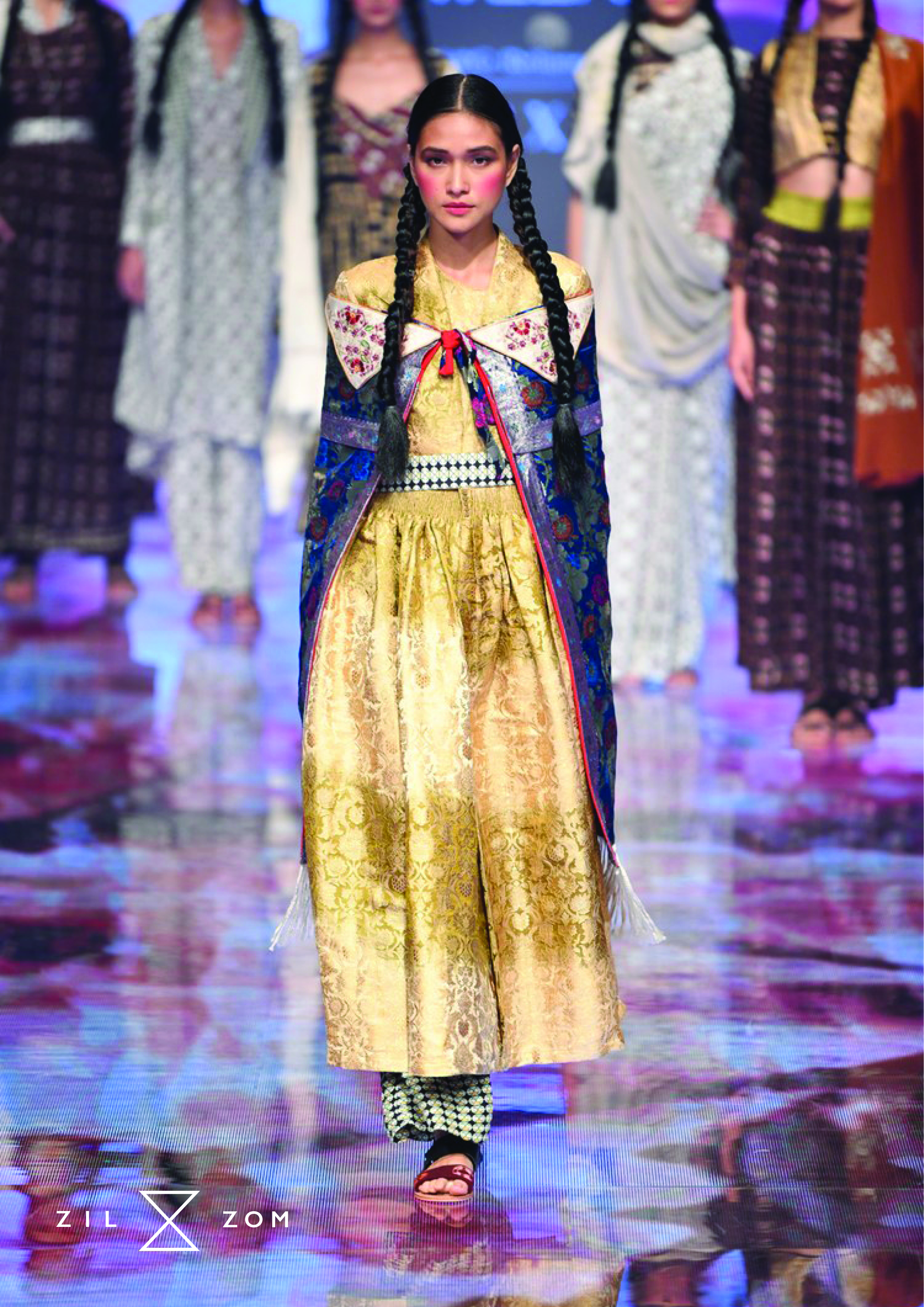 "I work on the yak fibre with similar processes as the pashmina shawl. After weaving, it is converted into yak fabric or yak wool shawl. The fabric is then used for making jackets and coats. The challenges of working with camel wool are similar," says Palmo.
Besides fabric, there are other challenges in working out of Leh.
You can count the number of fabric shops on your fingers. There are very few good stationery stores where you can find good scissors and other materials.
"Recently, a scale I was using broke, and we couldn't find a replacement here. I could only get a replacement on a trip back from Delhi. Fabric sourcing is a major problem here. Also, Ladakh is closed for five-six months during the winter season, making it impossible to do any business. Transportation in expensive and takes time. Without an adequate heating system, it's uncomfortable for our workers. Outsiders own a majority of the garment market here in Leh, and they return home during the winters, making tourists or locals think that the market is shut even though I'm open," mentions Palmo.
Nonetheless, she harbours real dreams of expansion despite being open for just a year. After the Lakme Fashion Week GenNext, she went on a roadshow with other designers from around India where their clothes went to a couple of multi-brand shops like Anahita and Ensemble, among others.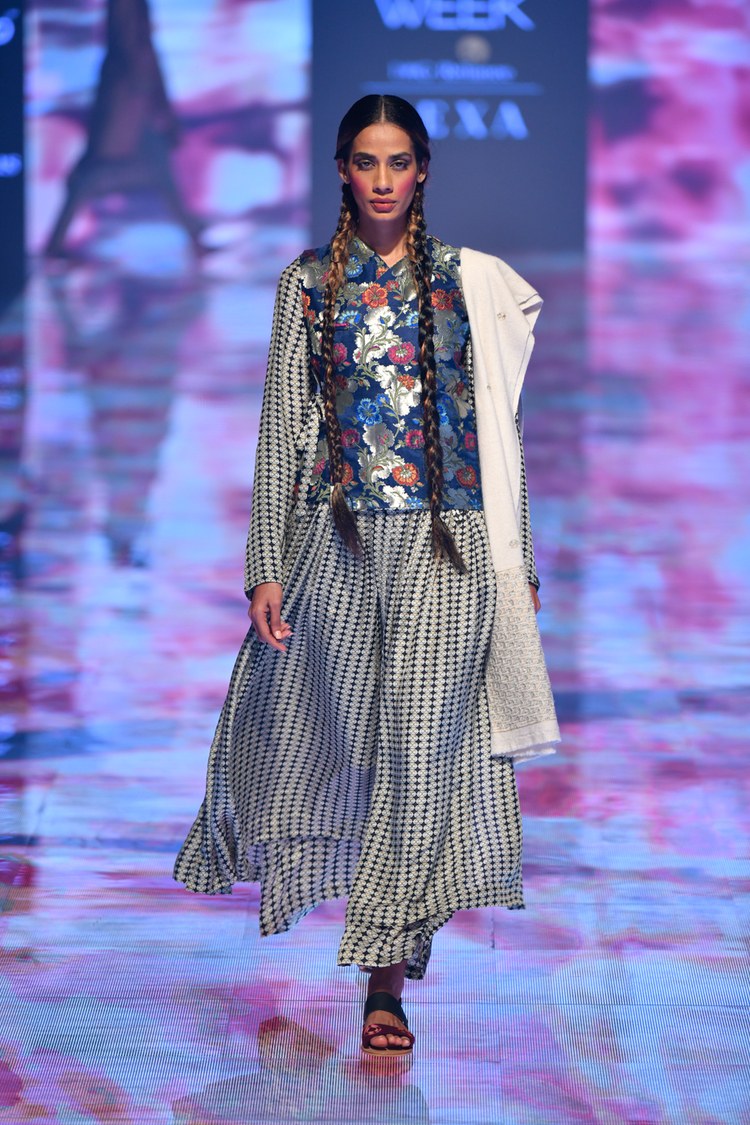 After Lakme Fashion Week, she earned recognition, and there are a lot of other multi-brand stores across cities like Pune, Ahmedabad, Mumbai and Delhi who are keen on getting her clothes on board.
"There is so much potential in the region for fashion. It has to be explored. I want to take Zilzom to more fashion shows, more prestigious platforms and get the chance to showcase abroad. I want Ladakh's story to travel around the world through my label," she says.
(You can follow Zilzom on Instagram here.)
---
Also Read: After Losing Mom to Cancer, Ladakh's 'Nomadic Doctor' Helped Save 1000 Women!
---
(Edited by Gayatri Mishra)
Like this story? Or have something to share? Write to us: contact@thebetterindia.com, or connect with us on Facebook and Twitter.
We bring stories straight from the heart of India, to inspire millions and create a wave of impact. Our positive movement is growing bigger everyday, and we would love for you to join it.
Please contribute whatever you can, every little penny helps our team in bringing you more stories that support dreams and spread hope.