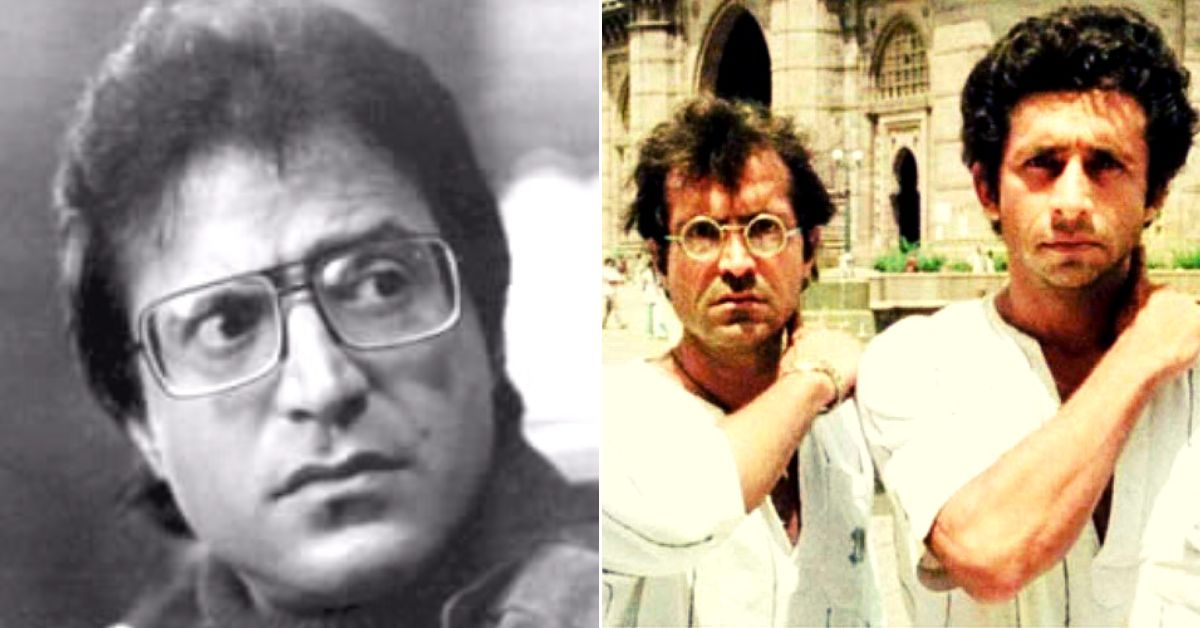 Actor Ravi Baswani, a native of Delhi, took Hindi cinema by storm with his memorable performance in Kundan Shah's 'Jaane Bhi Do Yaaron' opposite Naseeruddin Shah. Here's a brief look at his trajectory.
"To me, Ravi [Baswani] was Jaane Bhi Do Yaaro," said Kundan Shah, director of the film, in Jai Arjun Singh's book Jaane Bhi Do Yaaro: Seriously Funny Since 1983.
"He was the comic cement of the film. When I got him on board, I knew that a key component had been taken care of."
Playing the character of Sudhir Mishra, an incorrigible photographer down on his luck in what's arguably the greatest satire/dark comedy film in Hindi cinema, Ravi Baswani's outstanding performance and immaculate comic timing opposite the legendary Naseeruddin Shah left a deep imprint on audiences in the 1980s.
Despite a reasonably broad filmography, his popularity for the most part draws from his first two films — Chashme Baddoor (1981), where he plays the woman-chasing bachelor Jomo Lakhanpal (aka Jai) alongside Farooq Sheikh, Deepti Naval and Rakesh Bedi; and Jaane Bhi Do Yaaron (1983).
Looking back at his career, Baswani once jokingly said that he would become a legend if he died after those two films. "I would have become the James Dean of Bollywood," he said.
Of course, one can argue with some certainty that nothing he did after those two films quite matched the heights he had reached as an actor, but the internet never forgets.
As Mumbai-based writer and journalist Shaikh Ayaz argues in his column for The Indian Express, "It's safe to assume that he may have remained yet another lovable sidekick on the fringes of mainstream Bollywood if not for the legion of absurdist humour fans who rescued him from near-oblivion. What also helped the Ravi Baswani revival was the rise of film clubs, the Internet and a young audience yearning for the soothing comforts of nostalgia."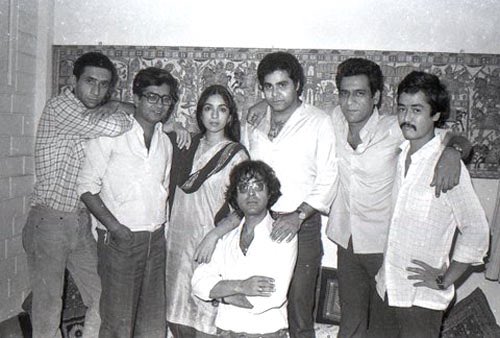 A love for acting
Born on 29 September 1946, Baswani grew up in the national capital and learnt acting while spending time in Delhi University's theatrical circles.
As a college student, he was part of Kirori Mal College's dramatic society. Receiving no formal training, he was always around students from the National School of Drama (NSD) and became a very active member of the city's thriving theatre scene. For a very short while in the early 70s, he even taught theatre at Modern School, Barakhamba Road, one the city's elite schools.
Initially, he had no plans of making the move to Mumbai to pursue any dreams of acting in mainstream Hindi cinema. "I worked as a management trainee after college…I thought if cinema was ever going to be a part of my life, it would come to me", Baswani told Jai Arjun Singh.
It was through hanging around the Delhi theatre circuit that he became familiar with Naseeruddin Shah. The latter was preparing for his legendary role as a blind school principal in Sai Paranjpye's film Sparsh (1980) when Baswani read the script. Enamoured by it, he wanted to be a part of the film in any capacity. "I was so impressed that I told Naseer I have to be involved with this film, even if it meant working as his personal spot boy," he recalled.
He eventually found a job in the production department. Also, as luck would have it, Paranjpye saw something in a young Baswani and on a handwritten note offered him his first role.
"How about doing a role in my new film Dhuan Dhuan? It's a super-duper comic role with miles and miles of footage. A star crazy, movie crazy pal of the hero Farooq Sheikh," she wrote on the note. "If it is yes, come to Bombay for a 'do' on the 3rd Sept. Rajdhani will be paid to and fro….If you can't come to Bombay, it's okay. But I must know very quick."
And that's how he landed his debut role in a film that would eventually be called Chashme Baddoor.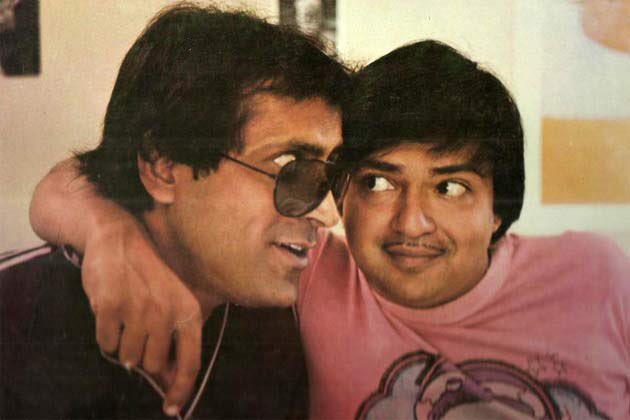 Jaane Bhi Do Yaaron 
Baswani's character was named after real-life filmmaker Sudhir Mishra, who was then working as an assistant director of the film. In short, the film is about two photographers Vinod Chopra (played by Naseer) and Sudhir Mishra with terrible luck who are caught in the middle of Bombay's builder-media-police nexus. Making this film, however, was anything but easy.
According to multiple accounts, the making of Jaane Bhi Do Yaaron (JBDY) was filled with arguments on set. The film was made on a shoe-string budget of Rs 5.5 lakh with funding largely coming from the state-owned National Film Development Corporation (NFDC).
Director Kundan Shah was anxious about his expensive film reel running out as his actors, which also included powerhouses like Om Puri, Satish Shah and Pankaj Kapur, took multiple takes. Creative differences were playing out on set as the actors were working out how to best deliver a scene with regular improvisations.
Hilariously, "Yeh kya ho raha hai? (What is happening?)", a key line in one of the film's most hilarious scenes, was often heard on set during this chaotic time.
Baswani, however, was a natural when it came to improvising, thanks to his extensive experience in Delhi's theatre circuit, and often did the job of bringing the cast together with his confidence and natural comic talent. According to some accounts, he was among the few on set who completely bought into the film after reading the script for the first time, and understood its finer satirical undertones without a hitch.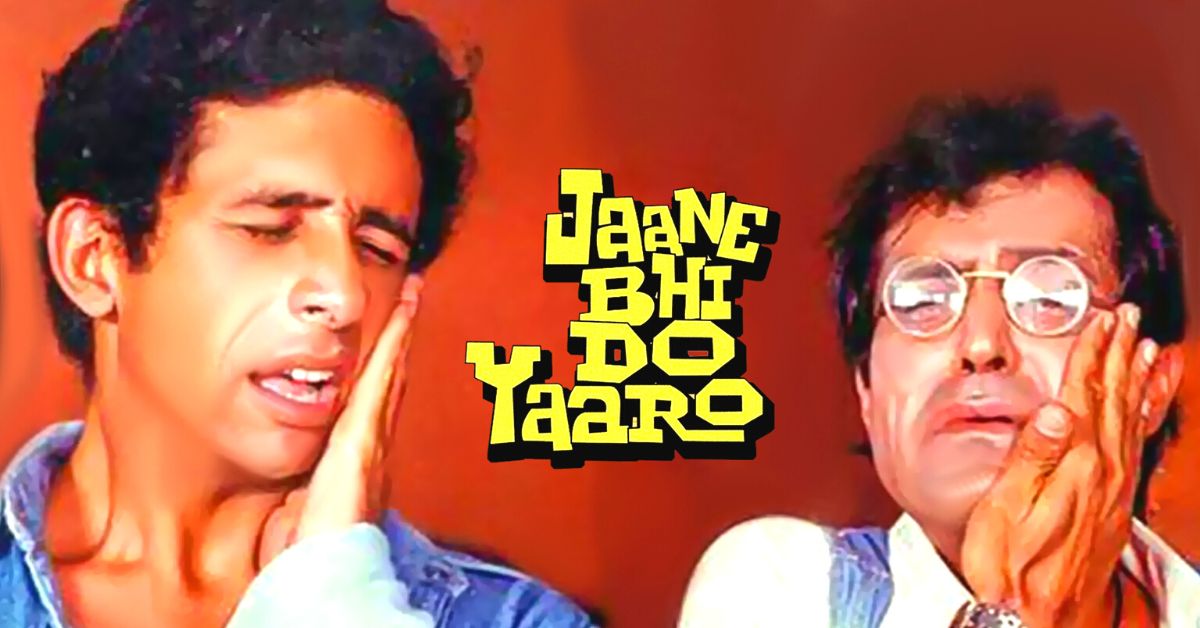 Ayaz noted in his column, "Naseer and Baswani's off-screen bond translated well on screen. Their easy camaraderie is evident in every single frame they are in together. An odd pair, they could not have been more different as actors though. By all accounts, Baswani was spontaneous and [an] improviser as opposed to Naseer's 'serious and thoughtful' actor."
Although Shah and Baswani stand out for their respective performances, the making of this film was a total collaborative effort from the actors on set to the technicians.
But Baswani was the "comic cement" that held this masterpiece together with his quick-witted, sarcastic and dry sense of humour on screen loaded with puns.
Ironically, the film flopped at the box office, but it's a cult classic and a must-see for any Hindi cinema aficionado today. "It is a matter of pride that you were involved in a film like this. There's no doubt about that," Baswani had said in an interview.
In total, Baswani featured in about 30 films including the likes of Bunty Aur Babli (2005), Kabhi Haan Kabhi Naa (1993), and Doordarshan shows like Idhar Udhar (1985), but nothing came close to his first two films. Even though his cinematic output on screen may have dwindled, his contribution to the craft of acting never stopped.
When the Film and Television Institute of India, Pune, revived its acting course in 2004, Baswani became the coordinator and a teacher, alongside his longtime friend and colleague Naseerudding Shah. They would redesign the course for young acting aspirants. Baswani tragically passed away on 27 July 2010 in Haldwani, Uttarakhand, following a heart attack. He was there looking for shoot locations for his directorial debut. He was only 63 at the time.
Baswani left behind a tremendous legacy, even if his greatest work came in just two movies. In music, there are artists who are 'one hit wonders'. With Baswani, one could argue he was a 'two hit wonder'. But the difference here is that one of them set the bar for satire cinema in not just Hindi cinema, but the larger pantheon of Indian cinema. Integral to that film was an actor who got into the profession not for the fame, but for the love of the craft.
(Edited by Divya Sethu; Images courtesy Twitter/Film History Pic, Wikimedia Common)
Sources:
'Ravi Baswani: The man who was Jaane Bhi Do Yaaro' by Shaikh Ayaz; Published on 29 September 2016 courtesy The Indian Express
'Jaane Bhi Do Yaaro' by Jai Arjun Singh; Published on 28 December 2010 courtesy HarperCollins
'Remembering Ravi Baswani, the theatre maestro and 'cement' of Jaane Bhi Do Yaaron' by Fiza Jha; Published on 29 September 2019 courtesy The Print
We bring stories straight from the heart of India, to inspire millions and create a wave of impact. Our positive movement is growing bigger everyday, and we would love for you to join it.
Please contribute whatever you can, every little penny helps our team in bringing you more stories that support dreams and spread hope.
Tell Us More