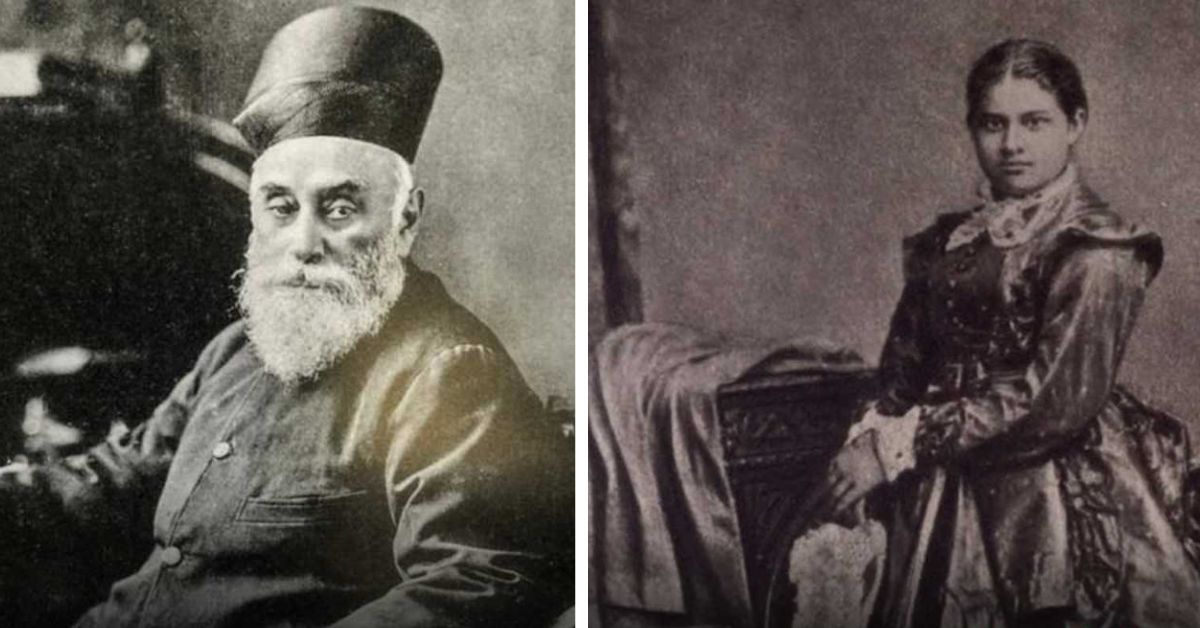 In these 10 photos, we look back at the course of India's history to celebrate Indians who revolutionised science, literature, cinema, and more.
Sports, science, art, and more — India has left her mark on many fields over the course of her history. And to spark these revolutions, it often took just one person to lead the way.
From the first female engineer to the linguist who gave the world novels to remember her by, these stalwarts have shaped the country into a region of prosperity, inspiration, and growth, knowingly and unknowingly creating a nation that others have looked on to for decades.
Here's recalling 10 such Indians who paved the way for generations:
1. A stalwart in cricket
Recalled in history as the man who led India to her first Test win in cricket, Vijay Hazare came from the town of Sangli in Maharashtra and made his Ranji Trophy debut in the year 1934-35. He left his mark on Indian cricket when he scored an unbeaten 316 for Maharashtra against Pune in 1939–40.⁠⁠
History celebrates Hazare for his captaincy during the first test match ever won by India. Along with this feat, he is also credited for being the man who led the country to continue the sport even in the turmoil of World War II.
2. A ray of hope for cancer patients
At the Adyar Cancer Institute in Chennai, Dr V. Shanta was a usual sight, tending to cancer patients with care and compassion. Inspired by Dr Muthulakshmi Reddy, the first woman medical graduate in the country, Dr Shanta studied medicine and was motivated to specialise in cancer.
From a budding oncologist to a cancer crusader and chairperson of the Adyar Cancer Institute, Dr Shanta came a long way. She believed that a lack of awareness and a sense of complacency borne out of fear is behind the escalating number of cancer cases, particularly those of women suffering from cervical and breast cancer.⁠⁠
In 2006, she was awarded the prestigious Padma Bhushan for her exemplary work.
3. A beacon of women's empowerment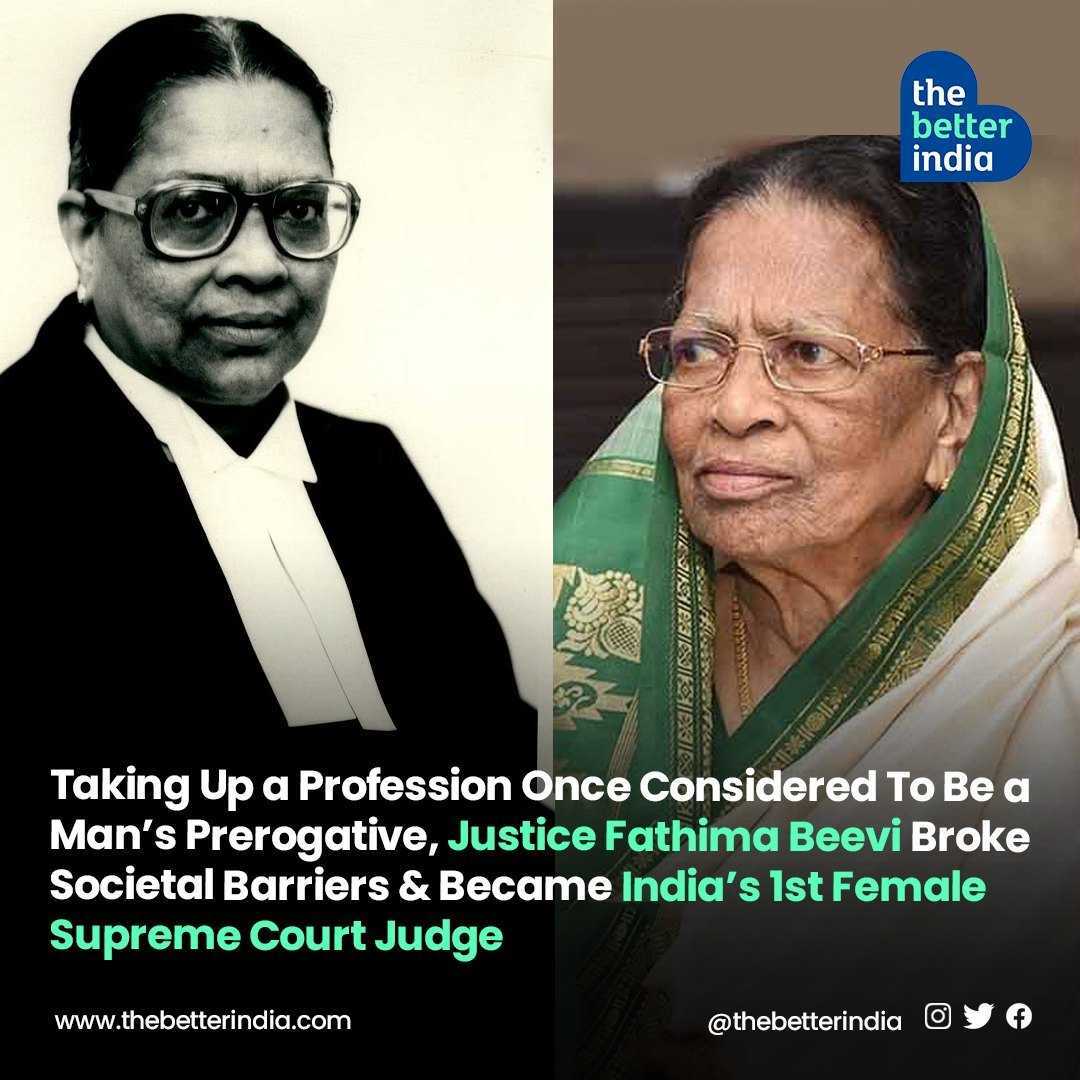 Justice Fathima Beevi's life was a list of firsts — the first woman to be appointed a Supreme Court Justice of India, the first Muslim woman in Higher Judiciary and the first woman to become a Supreme Court Justice in an Asian country.
When spoken to about these accomplishments in interviews, Justice Beevi was quoted saying, "I have opened the door", referring to the path she had paved for women to shine in fields that were often considered male-dominated. ⁠
⁠On retirement from the court, Justice Beevi served as a member of the National Human Rights Commission.
4. The first female engineer
A pioneer in both engineering as well as equality and education, Ayyalasomayajula Lalitha wore many capes. An interesting anecdote that showcases her iron grit is when, following the death of her husband four months after she gave birth to a little girl, Lalitha decided that she wouldn't be a depressed widow. Instead, she pursued the path of engineering, becoming the first female electrical engineer in the country.
In 1964, she was elected as a full member of the Council of the Institution of Electrical Engineers and following this was the only female engineer attendee of the First International Conference of Women Engineers and Scientists (ICWES) held in New York. Following her death in 1979, her daughter Syamala followed in her footsteps, going on to study and teach maths and science.
5. A compassionate king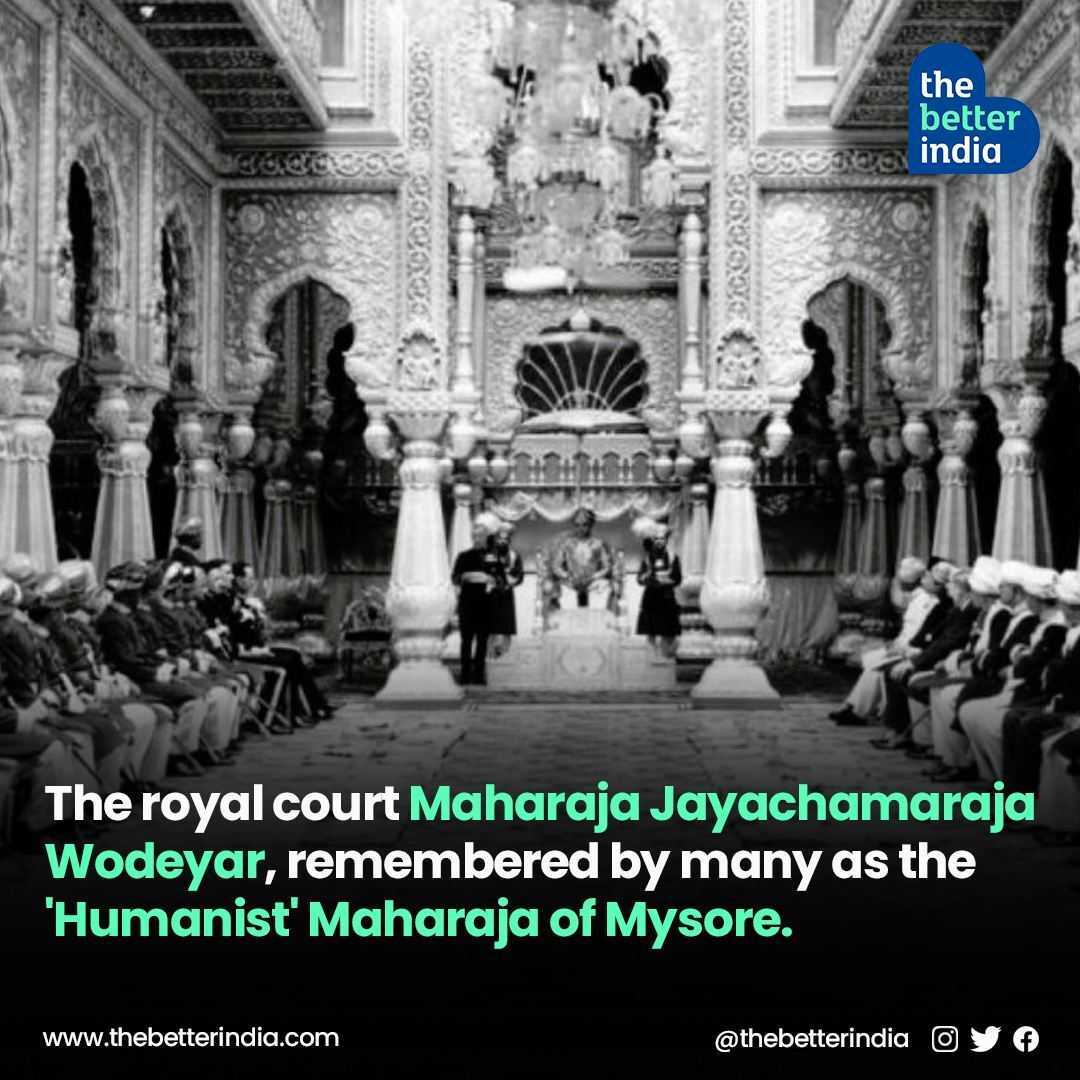 Throughout history, India has held regard for her kings. In the dynasty eras, kings were bestowed with respect and reverence for the way they commanded their people and their ruling styles. But one such Maharaja was applauded and loved for more than just the way he ruled.
Jayachamaraja Wadiyar, also the last Maharaja of the Mysuru kingdom, ascended the throne in 1990. Among the many reforms he brought about, there were educational institutions, the Philharmonia Orchestra, and grants for various irrigation and power projects.
He went on to serve as the first chairman of the Indian Wildlife Board.⁠
6. An athlete with a grit of steel
When Mary D'souza Sequeira became one of India's first female Olympians at the 1952 Olympics, the world cheered. She was often quoted for her saying, "Sports is not just about medals and winning. It teaches you how to win and lose in the game of life. I have had many challenges, and my sports experience has taught me to treat each day as another game and take life's hurdles in my stride."⁠
What very few know is that aside from the incredible skill that she displayed in sports, Mary also had perseverance.
When she participated in the 1952 Helsinki Olympics and was selected as part of India's first female contingent, the government fell short of funds to send her on a chartered flight. ⁠However, Mary was not one to give up easily. She raised funds for the participation fees by organising a dance competition and went on to participate in the tournament.
7. A linguistic marvel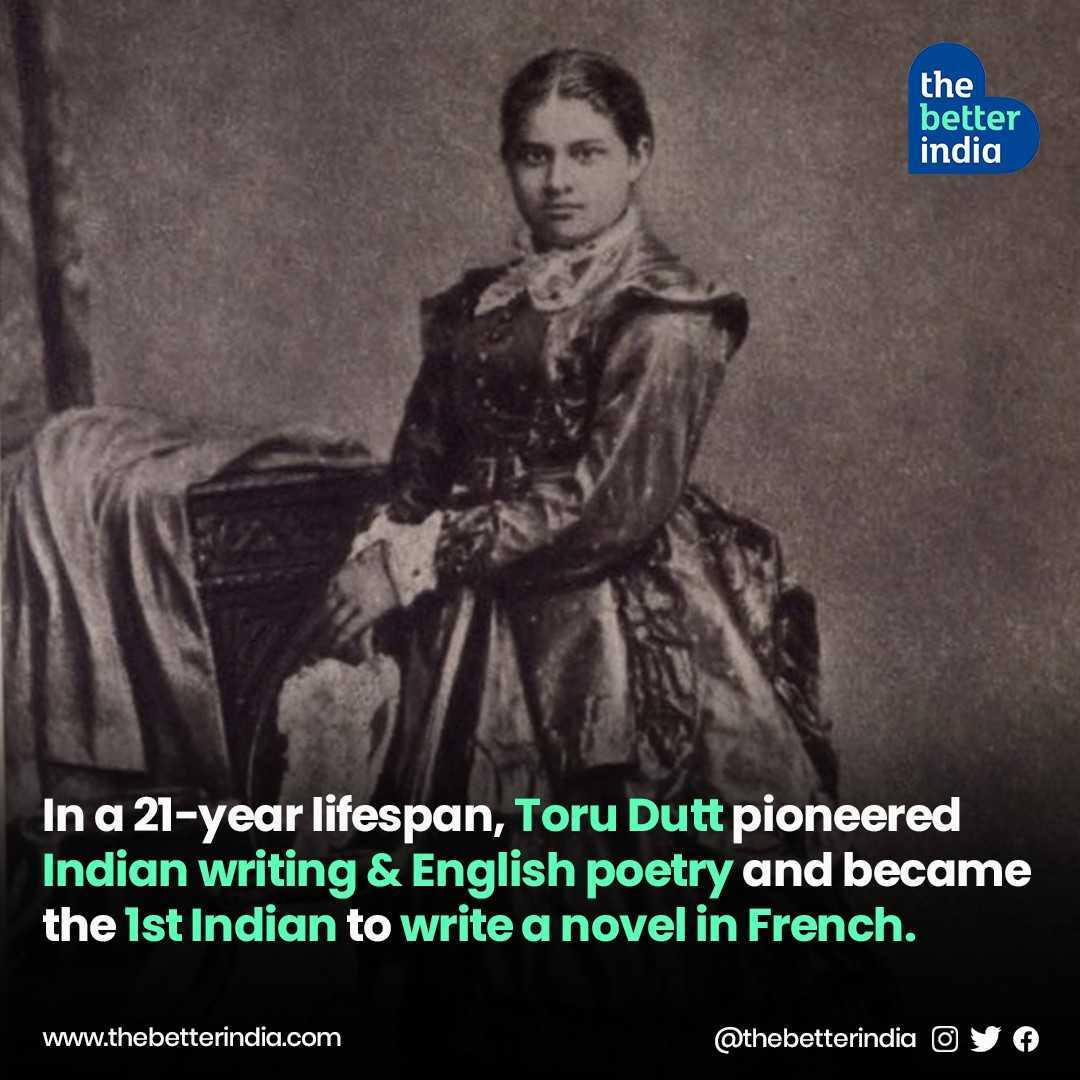 Among the many talents that Toru Dutt offered the world were her linguistic works. These included novel Le Journal de Mademoiselle d'Arvers (published posthumously in 1879), the first novel in French by an Indian writer, novel Bianca (thought to be the first novel in English by an Indian woman writer) and an unfinished volume of original poems in English and Sanskrit translations.⁠⁠
This Bengali writer is considered to be the first Indian poetess to write in French and English.
8. The beacon of the Tata family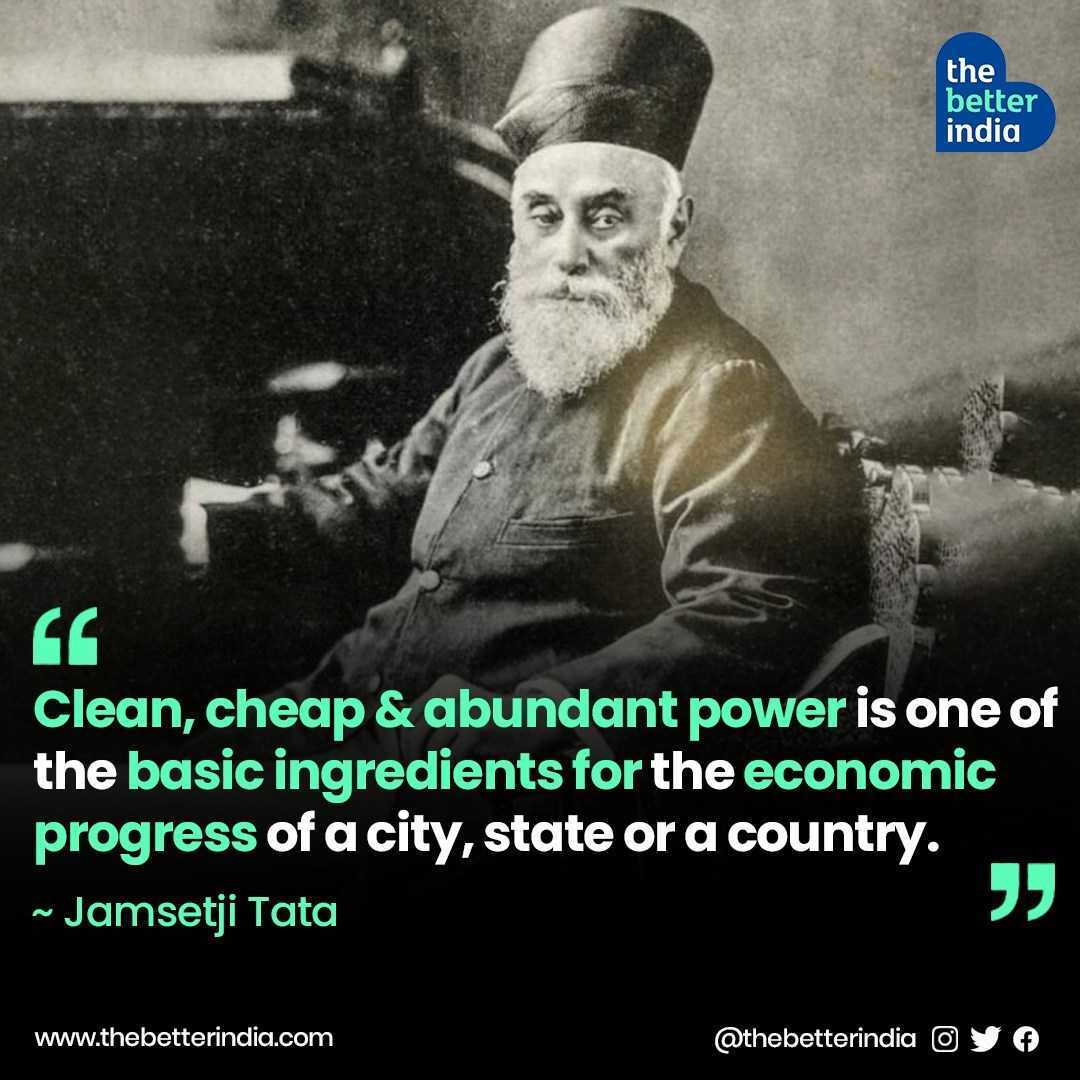 When Jamsetji started a trading company with only Rs 21,000, he did not know the empire he would be presiding over one day. From the year 1880 to his death in 1904, Jamsetji was consumed by three ideas — setting up an iron and steel company, generating hydroelectric power, and creating a world-class educational institution that would tutor Indians in the sciences. ⁠⁠
A visionary and founder of India's biggest conglomerate, Jamsetji's endeavours to build the Tata group put India on the map of industrialised countries.
9. A star on and off screen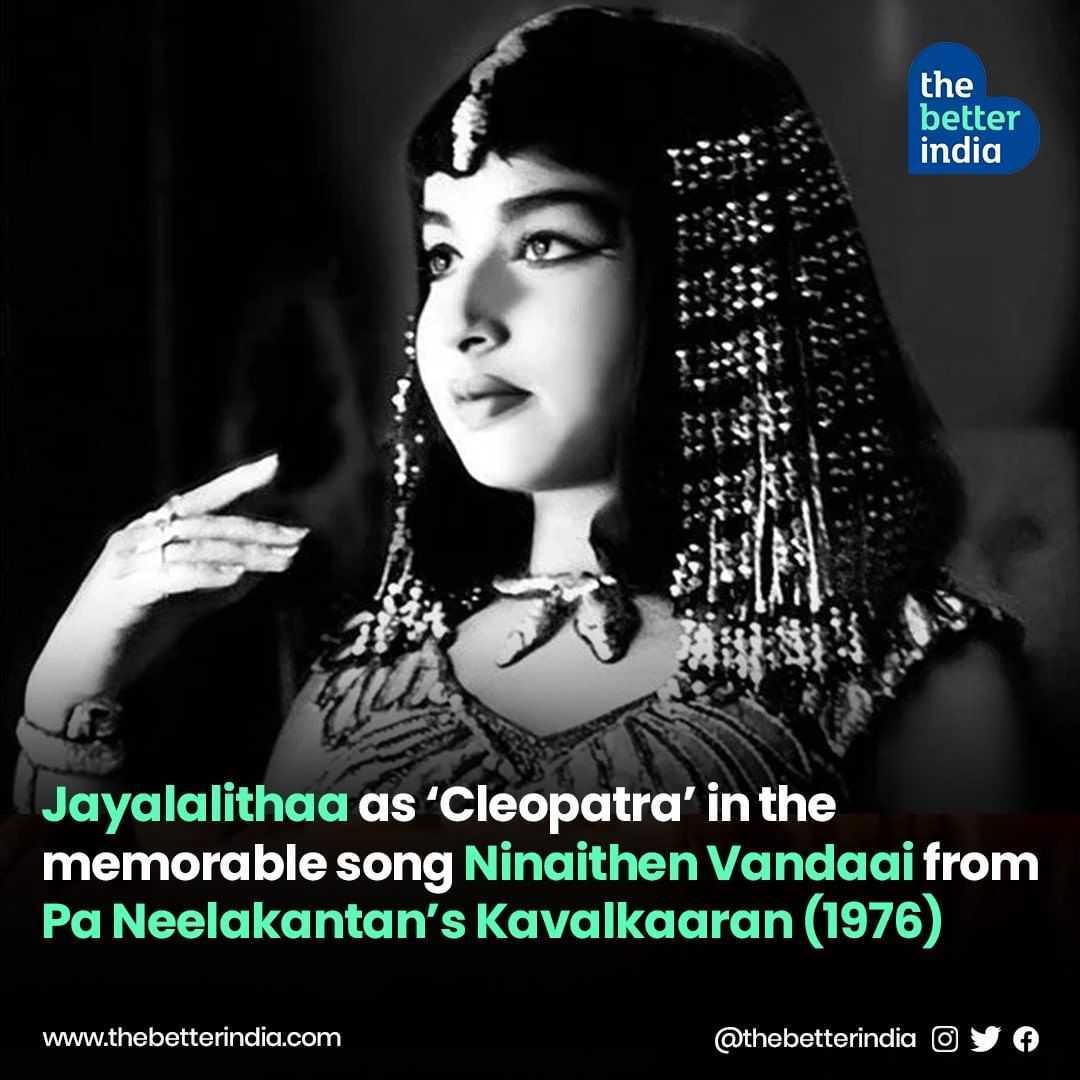 Jayalalithaa, went on to be a megastar in Southern cinema with a career spanning three decades. It all started with her first movie Chinnada Gombe in 1964, which was a hit. From then on it was a series of highs for the prodigy.
While off-screen, she would fascinate onlookers with her Bharatnatyam and Kathak performances. She was also well-versed with Manipuri dance and western classical piano. Jayalalithaa became the highest-paid Indian actress from 1964-1980 for the stellar performances she delivered.
10. Penning excellence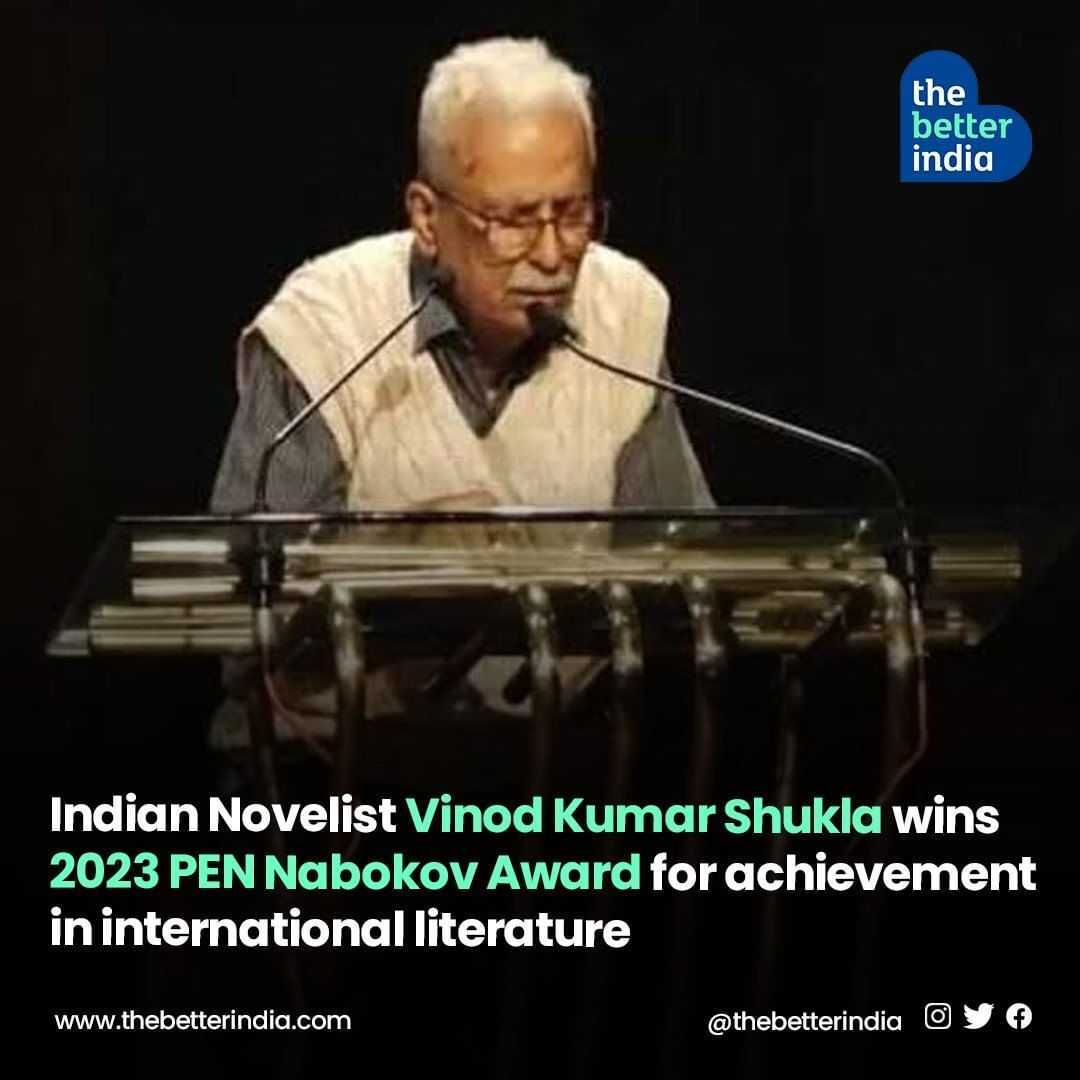 Contemporary writer and novelist Vinod Kumar Shukla has given the world some memorable works, including novels such as Deewar Mein Ek Khidki Rehti Thi and Naukar Ki Kameez. Celebrated for his style, which is usually focused on magic realism, Shukla went on to win the prestigious Sahitya Akademi Award in 1999.
This year, Shukla was cited as the winner of the PEN/Nabokov Award for Achievement in International Literature for the outstanding body of work that he delivered throughout his career.
Edited by Divya Sethu
We bring stories straight from the heart of India, to inspire millions and create a wave of impact. Our positive movement is growing bigger everyday, and we would love for you to join it.
Please contribute whatever you can, every little penny helps our team in bringing you more stories that support dreams and spread hope.