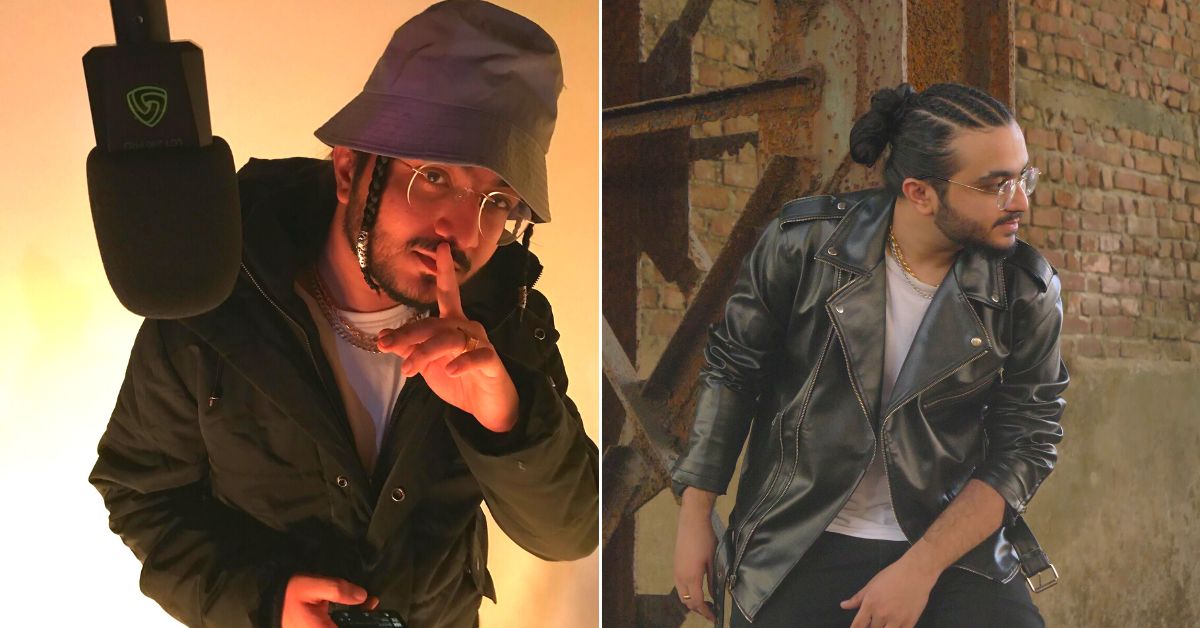 Mumbai resident and hip-hop artist Kidshot is known for being able to rap 350 words a minute, earlier setting a nationwide record for it. He recalls how he discovered rap at the age of 13, and how his life changed since.
Rahul Khadtare first discovered hip-hop at age 13, when his friend found a phone lying around inside an auto rickshaw.
"We just took the phone someone had left behind inside the auto rickshaw and kept it in our pockets," recalls the Mumbai resident, who is now more popularly known as Kidshot.
"After opening the phone, we found that it had about 60 to 70 songs from artists like Nas, 50 Cent, Lil Wayne…Initially, we couldn't really understand what these rappers were saying and knew nothing about them. So, we went to the local cyber cafe, did a little research and printed out the lyrics."
Reading their lyrics closely, the friends realised that these rappers were talking about the same things that they were going through in the streets and slums of Powai. Taking inspiration from their lyrics, Kidshot decided to write and rap about what they were going through, but in a language more familiar to them — Hindi.
By 14, he started to drop his own songs with help from his friends. Whatever the quality, the objective was to just put out music, he notes. Slowly but surely, he sharpened his skills. He would write every day and listen to entire discographies of artists like 2Pac and Notorious BIG.
"Many of the great American rappers grew up with nothing. These artists were always talking about the streets and housing projects they grew up in. They spoke of growing up with no money and trying to make it in one way or another. In the slum where I grew up, everything used to happen, like murders, and drug peddling…and people would engage in a variety of crimes just to make something out of nothing. I really related to that reality," he recalls. 
He says that if you mention Powai, most people have the impression that it's a wealthy area with locations like the opulent Hiranandani complex. "They don't know that there are real slums here too. Whenever it rained, our home would get flooded."
Listening to these lyrics, Kidshot felt that the only difference between growing up on the mean streets of New York and Mumbai is the gun culture prevalent in the United States (US).
"Here, there were more physical altercations, stabbings, etc. See, these rappers came from nothing and made it to the top. I wanted that too. I didn't want to be trapped by my circumstances. I had to do something to make my way out of these streets and earn bread for my family. Even before hip-hop fell into my lap, I was hanging around with my friends doing 'bad things', but also thinking about how to make things happen for me."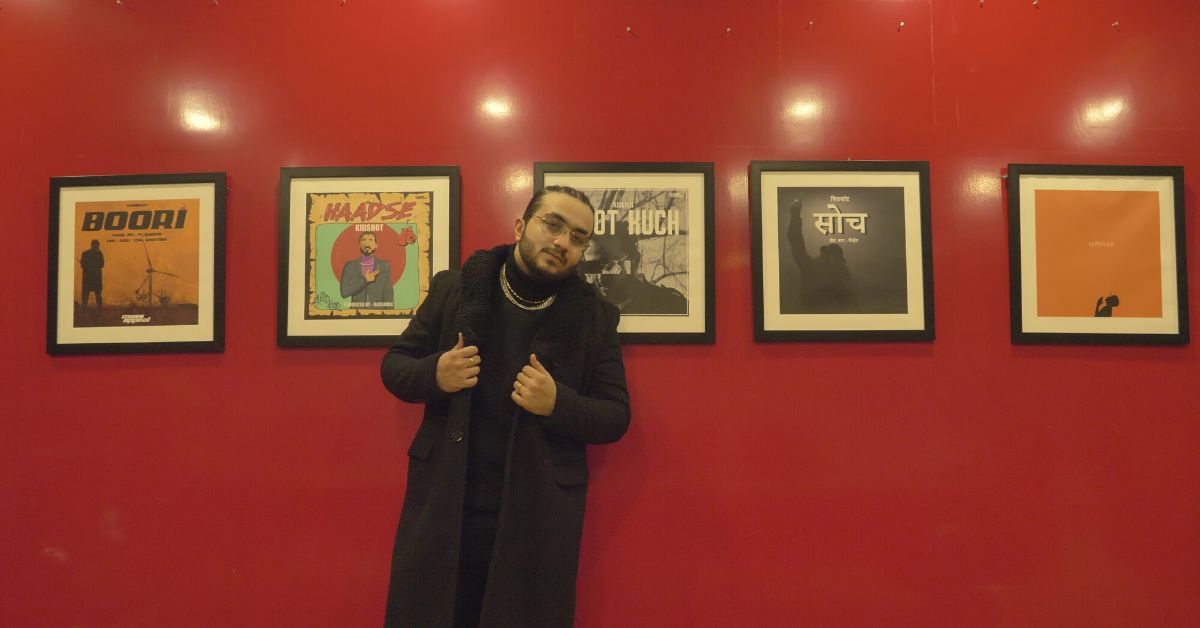 'The chosen one' 
From the moment hip-hop entered his life at 14, Kidshot was determined to make it in music. Where he came from, there was no one to really offer a helping hand. With that mindset, he consistently worked on his craft, found peers with a similar passion for the genre, regularly put out songs online, and worked odd jobs. After a couple of years, opportunities came running.
Over the years, he has briefly appeared in the Bollywood film Gully Boy, featured in GQ India magazine, earned brand endorsements and collaborated with some of India's biggest hip-hop artists like Sikander Kahlon, Kr$na, Encore ABJ and many more. Kidshot also contributed to the Netflix series GABRU: Hip Hop Revolution for two tracks and wrote a few dialogues as well.
In June 2020, he was signed by Mass Appeal India, the Indian subsidiary of Mass Appeal, a record label founded by the legendary rapper Nas. During his time at Mass Appeal India, he launched his debut EP Bhot Kuch, which racked up millions of hits and streams.
Today, he has returned to rapping as an independent artist, recently launching his sophomore EP The Come Up. During this time, Kidshot also launched his official merchandise called 'The Chosen One'. The proceeds from selling this merchandise (T-shirts, sweatshirts, accessories, mobile accessories, etc) are aimed towards helping new artists create their own music.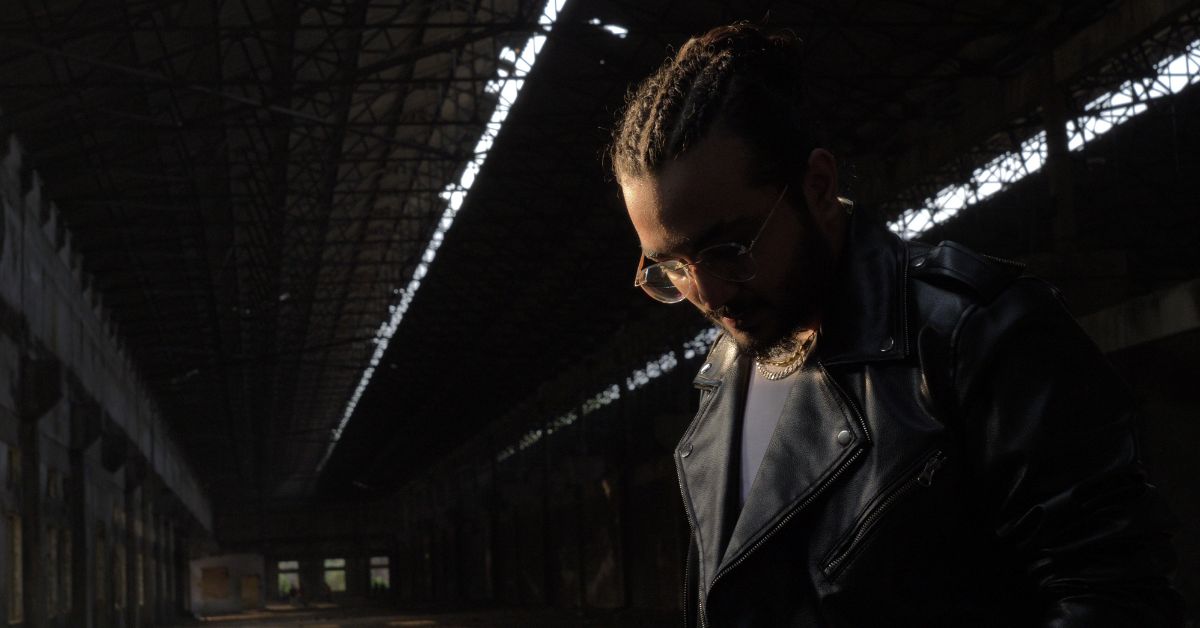 Chopper flow
As a rapper, however, Kidshot made his name through the incredible speed with which he raps. Employing a technique called the 'Chopper Flow', it features fast-paced rhyming, tongue twisters and generally letting syllables fly at an extremely high rate of pace. The technique he employs can be traced back to the American Midwest. 
In a YouTube video, he dropped in October 2017, Kidshot claimed to have rapped more than 350 words in a minute. The India Book of Records, which is registered with the Government of India, recognised Kidshot for creating a record of the maximum words sung in a rap song in one minute — 335 words. For a while, he was considered the fastest Hindi rapper before Abhay Prasad (aka Devil the Rhymer) clocked 478 words a minute last year.  
"Inspiration for the flow came from notable American MCs like Tech9ne, Twista, Busta Rhymes and Eminem. Last year, Tech9ne shared a song of mine on social media called Boom, which I collaborated on and recorded with fellow MCs Lazarus (from the US) and Talhah Yunus (from Pakistan). It was a massive moment because I grew up listening to him. Getting encouragement and validation from hip-hop legends lets us know that we are on the right path," he says.
But what is the secret to his rapid flow?
"My fast flow is a result of the way I write songs. But I never wrote songs thinking that I must rap with a super fast flow. It's what comes to me naturally," he says.
'Hip-hop saved my life'
After spending two years in engineering college, Kidshot decided to quit and focus on a career in music. Studying engineering held no meaning, but quitting came with risks.
"Once I made the decision to quit college and immerse myself completely in music, there was no looking back. I had to make it. My friends were already going to jail for petty crimes. If I couldn't focus on my music dreams, it would be just a matter of time before I found myself in prison, given the situation with my friends. I gave myself a certain number of years to make it in the music game and earn something from it so that I don't have to go back to that life," he says.
Meanwhile, his father, who runs a small garage, and mother, a homemaker, had no idea that their son was rapping. It's only when neighbours began telling his parents about their child rapping in a music video did they actually find out.  
"Initially, my parents thought rapping was just a hobby. They didn't know it could help me earn money down the line. After all, we had no reference points to look up to in the local rap game. Starting out, it was an 'alien scene'. We had to make our own thing, earn money, find studios and record, etc. We couldn't ask for any money, contacts or resources from home," he says.
Slowly, his parents began to accept my choice to rap but always encouraged him to "do something else". But Kidshot was dead sure about making it as a hip-hop artist.
Sometime around late 2017 to early 2018, he started getting calls from the makers of the Bollywood film Gully Boy to audition for certain roles. Following Gully Boy, he got word from Netflix to work on their series GABRU: Hip Hop Revolution. Eventually, his network grew, and people began reaching out to him for more work. But his focus was always on making music and putting out songs online. In 2020, he was eventually signed by Mass Appeal India. 
"There wasn't any particular turning point for me. Where I am is the result of the constant work I put in. All I knew was that I could never go back to the life I came from and that drove me to constantly make music. It was a slow and gradual process before opportunities started coming my way. The constant work that I put out lets people know from the hip-hop scene that there is this rapper called Kidshot and he makes 'dope' music. There weren't as many notable rappers in the scene then as they are today. Everyone knew what the other was doing," he says.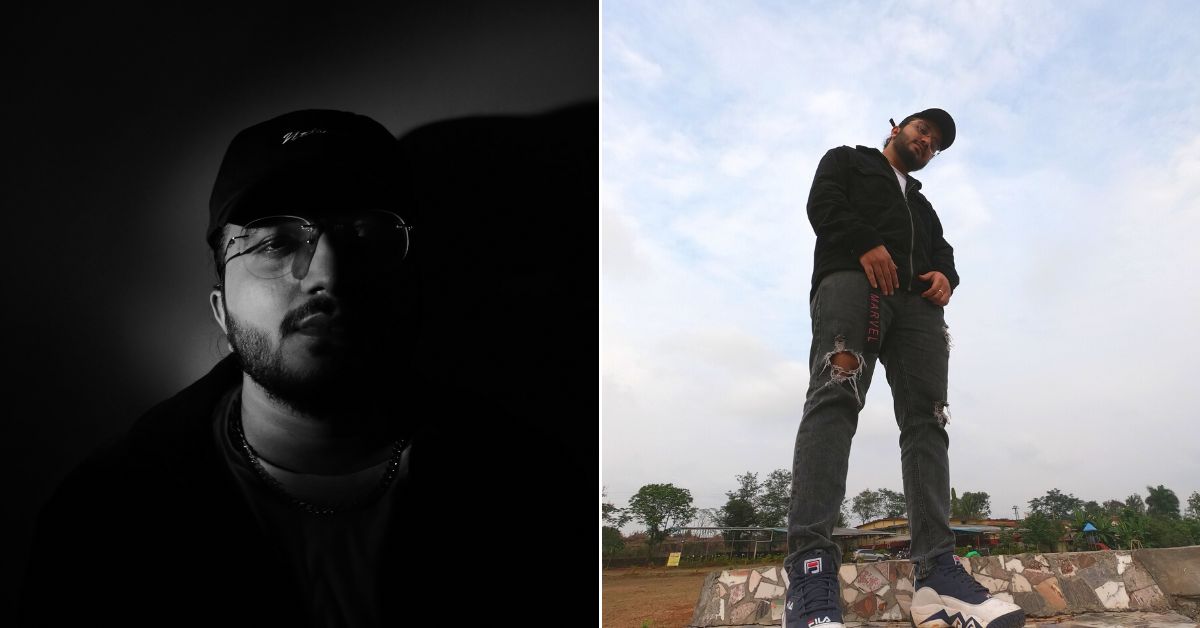 No stopping Kidshot
At the start of this year, he dropped his sophomore EP called The Come Up, which contains seven songs. It took him about six months to write, record, mix and master the EP.
"My process of writing and recording songs is very natural — never forced and depends on the vibe. If you write under pressure, the content isn't good. There are songs that were recorded in a day. But for tracks like Uddh Chale, for example, I wrote my part in a day, but I recorded it only two-three months later. Anyway, every two months, I either drop a song or a music video. There is no stopping me. I want to drop more singles this year with music videos," he says.  
Currently, he isn't signed to any major music labels, but talks are once again on with the likes of Mass Appeal India and Def Jam India, according to the rapper.
"Actually I'm happy doing this independently and not too obsessed about signing with another label. As an independent artist, I have the freedom to choose my sound and do things my way. I enjoy the process of being an independent artist, although anything can happen in the future. I like working with various producers, but two that have been with me for the past ten years are HRMN and Basshole. Every producer brings a different style and energy, and I enjoy that diversity," he notes.
Besides music, however, his focus is also on promoting his official merchandise under the brand 'The Chosen One'. The objective is to eventually convert 'The Chosen One' into a music label.
"The proceeds from the sale of this merchandise will be spent on new artists to take care of their production costs and make music videos. If a new artist approaches us with a demo, and we feel that this person has what it takes to become a quality artist, the money from the merchandise sale will be spent on helping them. We will help these artists make their videos while also giving them the creative licence to choose what they want in it," he says.
An inspiration back home
While they initially questioned Kidshot's decision to quit college and make music, his family are currently loving the fact that he's getting featured in news outlets and making his music.
"Whenever I walk down the streets of my neighbourhood, people recognise me, and that makes my family feel good about what I do. They're happy that I'm doing something productive. I often talk to kids in my neighbourhood but don't give them unnecessary advice. But I do tell them that there is a life beyond this neighbourhood and that they can achieve big things," he says.
Kidshot has become a reference point for kids in his neighbourhood. "They now believe that they can make it too. We will not let them get on a bad path," he says.
You can buy The Chosen One merchandise by clicking here.
You can follow him on Instagram and YouTube.
(Edited by Divya Sethu; Images courtesy Kidshot)
We bring stories straight from the heart of India, to inspire millions and create a wave of impact. Our positive movement is growing bigger everyday, and we would love for you to join it.
Please contribute whatever you can, every little penny helps our team in bringing you more stories that support dreams and spread hope.