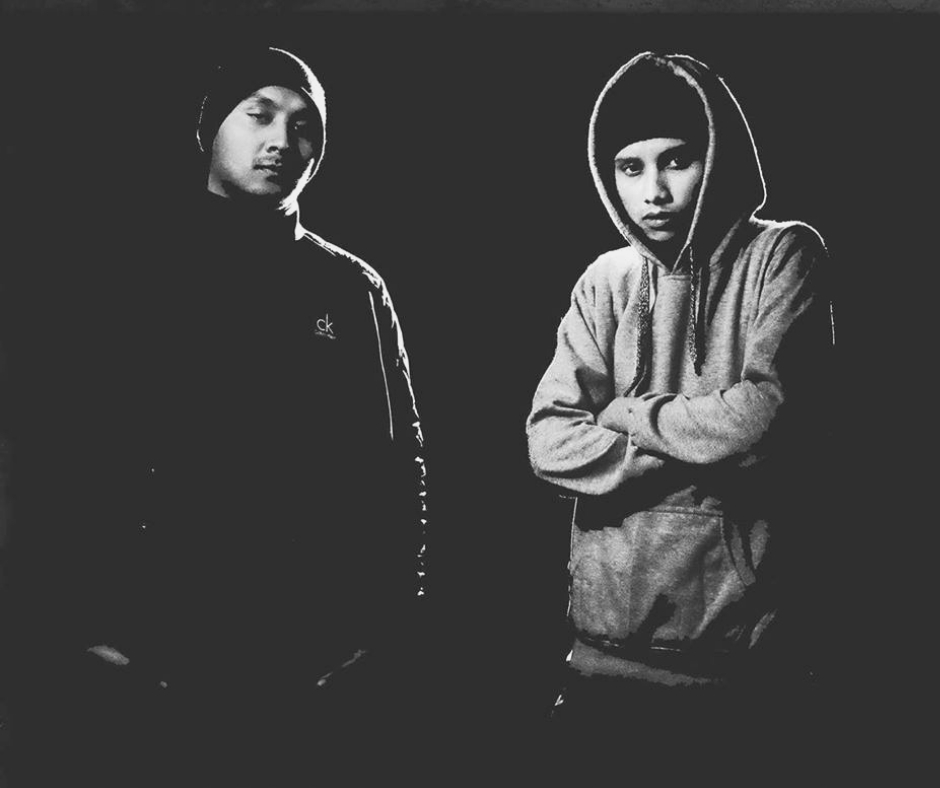 With fearless rhymes and ear-pounding rhythms, these artists from the Northeast have something important to say. Pay attention!
As a kid, growing up I hardly had shoes on my feet,
But I've seen bullet holes on church walls and a body in my street,
Follow me on a journey down memory lane homie,
I grew up around killers throwing parties with heist money,
I don't mean to promote violence nor provoke some sort of rivalry
So far you've heard just a bit of my autobiography
These lyrics may seem to belong to a song right out of the projects of Bronx, New York. However, they are the words of Ritik Roy Malngiang (aka Big Ri), one half of the legendary Shillong-based Hip Hop group called Khasi Bloodz in the song 'Anthem For The Northeast.'
This song was a collaborative project involving fellow Shillong-based rap crews Cryptographik Street Poets and Symphonic Movement, Kolkata-based folk rapper and producer Vikramjit Sen (aka Feyago), and Guwahati-based producer Rajdeep Sinha (aka Stunnah Beatz).
The likes of Big-Ri have seen bullet holes in church walls and murderous insurgents celebrating with 'heist money.' These are their authentic lived realities.
In a 2016 interview with 101 India, he spoke about how his family rented a house to a group of people, who they later realised were insurgents.
"We didn't view them as insurgents back then. They had the public's full support. They were like the law enforcement of this whole area around here," says Big-Ri.
Feyago, an artist who won the Best Hip Hop Act at the VH1 SoundNation Awards in 2014 and has extensively performed all over the Northeast, reemphasised this observation in a conversation with The Better India.
"Our subject matter is very close to what rappers on the streets of New York were spitting in the 1980s and 90s on issues of gun violence, drugs, unemployment, liquor, political corruption, and violence. These kids have witnessed gunfire and drugs.
In Manipur, I saw little kids with syringes in their arms and guns in their hands. I've seen bombs go off. I've also done a show at a venue which was bombed, and no artist wanted to perform there. I returned to the venue a year later after the explosion, and the area below the stage was filled with the armed police. This is their lived reality," he adds.
From Mumbai to Shillong
The release of the much anticipated Hindi feature film, Gully Boy, has brought Hip Hop, which first originated on the mean streets of Bronx, New York, in the late 1970s, to the forefront of mainstream Indian pop culture.
While fans all over India are genuinely excited about what the movie will do for Hip Hop culture in the country, the buzz about Gully Boy does bring home is how much difference language and geography make.
Long before kids were rapping on the streets of Mumbai, there were youngsters in Shillong and Aizawl who were dropping verses on street corners.
The late Michael M Sailo, an MC and singer from Mizoram who went by the stage name of Ace Man, was tearing it up in not just his home state, but also in cities like Hyderabad, Mumbai, Bangalore, and Chennai. The buzz he generated at the time was mostly word of mouth.
For Andrew Lyndem (aka P.O.E.M, which stands for Prophet of Esoterical Metaphors), who is one-half of the Cryptographik Street Poets alongside Ratul Hajong (aka Grey Jaw Ripper), one of the early pioneers of the Shillong Hip Hop scene was Eric Mason (aka Da 8th Theory) from the 2000s.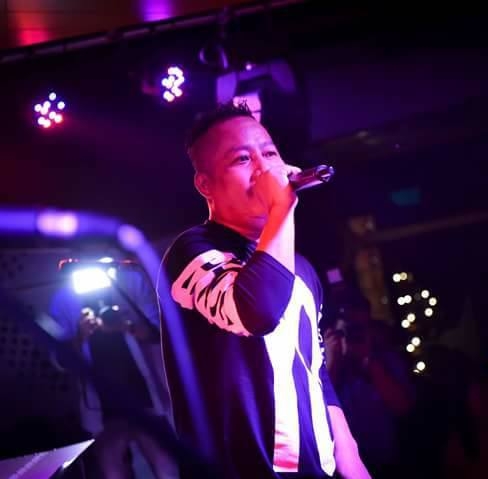 "With regards to a Hip Hop space or venue in Shillong, apart from street corners and alleys where we would drop bars among fellow rappers, there weren't any," says Andrew, speaking to The Better India.
When you visit the Northeast, it is imperative to understand that music, fashion, and the creative arts are deeply embedded in the consciousness of the people, irrespective of genre.
There is real talent all over, and someone from every neighborhood is doing something productive associated with the creative arts.
They didn't have to wait for Gully Boy or Honey Singh to show up for them to take to Hip Hop. They've been doing it for years and weren't oriented towards marketing themselves like mainland indie artists in the 1990s.
They were essentially 'pure artists' who love their craft and cared little for promotion, and this is why there is very little recorded proof of rappers there.
To add to that, because of the small communities, constant social upheavals and little to no thriving businesses, no aspiring rapper could go to his parents and say 'I want to be a rapper and make a living off it.'
However, this is now changing. The walls are breaking down, and the internet has played a critical role.
Because of the Internet
The internet is the single vessel which can carry an artist's talent into the public domain. It's the easiest and effective way for them.
In fact, Cryptographik Street Poets, one of the pioneers of the Hip Hop movement in Shillong alongside the Khasi Bloodz, may not have ever come to life if it weren't for the internet.
"Back in the day, there used to be an online rap community-based in India called Insignia Rap Combats. This community was first started in the now-defunct Orkut where rap artists from India as well as other parts of the world would have text/audio battles with each other and get community props, virtual points, and community ranks. Ratul Hajong (aka Grey Jaw Ripper) was a member of that community, and when I joined the community, I noticed that he too was from Shillong, so I connected with him, and we met up in 2009. About a year later, in August, we started Cryptographik Street Poets, and the rest is history," says Andrew (aka P.O.E.M).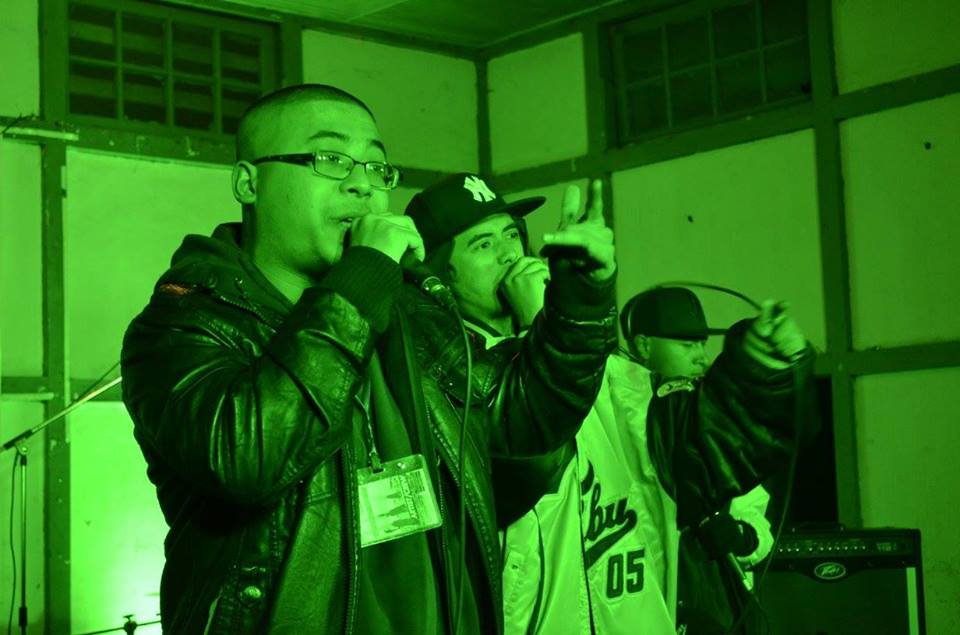 Even though the region is physically cut off from the mainland, after the emergence of the internet, Hip Hop artists from the Northeast have established a significant online presence.
Little surprise that it wasn't until the 2008-2012 period that Hip Hop started taking root in Shillong.
New artists and bands started popping up in sites like Soundclick and Reverbnation online, while local events began including local rappers in their lineup.
"However, it is a double-edged sword. On the one hand, it gives you a real opportunity to reach out to millions. But it's such an ultra-competitive space forcing you to think about where you are going to get the budget to release your next batch of music, which makes you take silly decisions. You can't just sit back, make music and let it out from the confines of your room. You have to plan your entire promotion strategy beforehand" says Feyago.
A critical element of the promotion process is music videos. In a country where you come across hundreds of logos the moment you wake up, an artist cannot afford to release a substandard or no video at all.
One complaint Feyago has is that artists in the Northeast are unwilling to promote themselves.
"For example, if I walk into a cafe in Shillong, I will hear a guitar player playing Stairway to Heaven as well as Jimmy Page of Led Zeppelin, but then I can't find him at any music festival. Artists here need to develop that go-getting attitude. They must be willing to put themselves out there instead of letting other mediocre artists from the mainland take their place," he says.
However, the Khasi Bloddz which includes the aforementioned Big-Ri and Donbok Kharkongor (aka D-Bok), are exemplifying how it's done.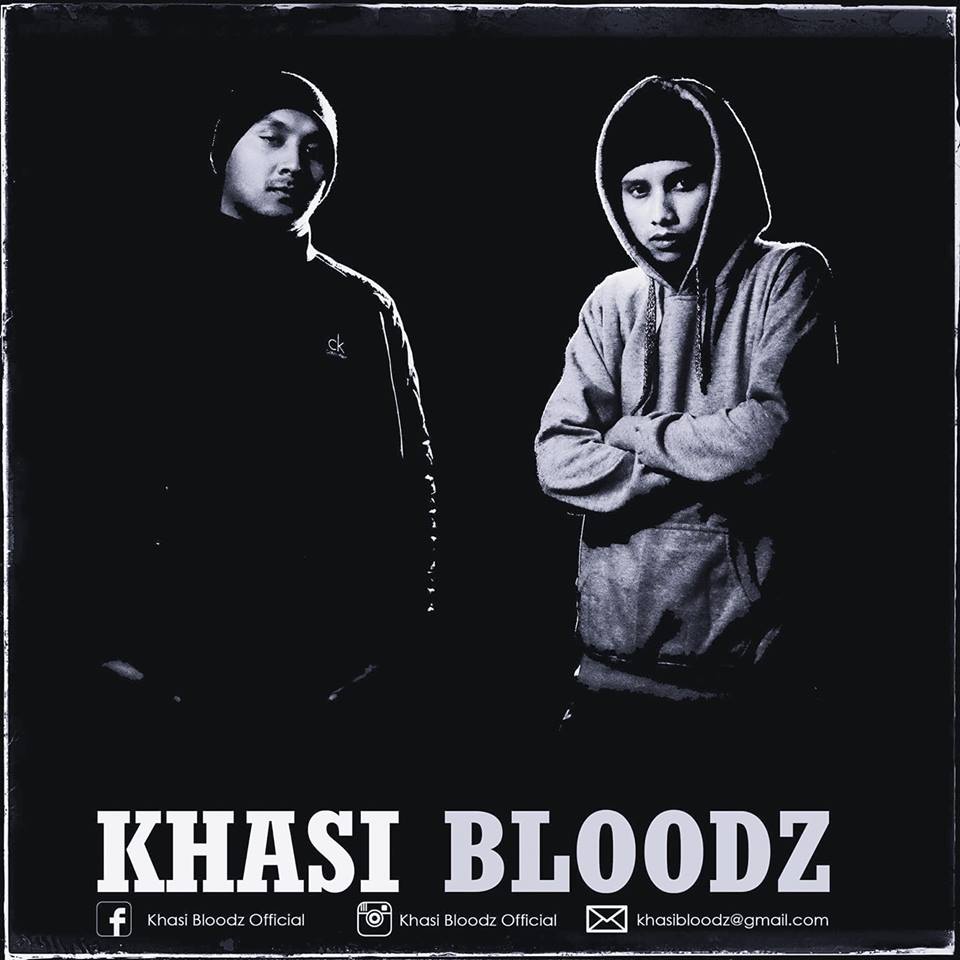 After they got famous, they did not go ahead and release an album on a mainstream label but generated about Rs 7 lakh through a crowd-funding initiative.
This was a highly intelligent move because not only did this give them creative freedom, but also the opportunity to release a proper album with real production quality and shoot top-notch music videos.
Break the Walls Down
"While touring the Northeast, each city that I visited, people knew of the genre, and some were even doing it. So, for every show, I started to get local artists to perform the opening act. This was an attempt to get audiences more invested in the genre by seeing people from their tribe or culture performing on stage. Eventually, it almost became imperative for any of my shows to have two local opening acts. I've also met several rappers who never thought that they could make a career out of it, but when they see me performing and touring, they think 'yes, we can do it as well,'" says Feyago.
Now, there are hundreds of rappers everywhere in the Northeast. However, making it professionally is still a difficult task. Until recently the Khasi Bloodz were making and selling burgers to canteens, cafes, and restaurants to buy recording equipment, while Andrew works as a web designer.
But it is hard to deny real potential.
"We had a rap battle in Arunachal, and this kid called Kekho Thianmkho, aka K4 Kekho, won. He was driven. His dad was there at the time, telling him that this was a total waste of time. However, when the boy went to his dad with the winner's cheque, what we saw was a parent eventually seeing this as something his son could pursue in the future," he adds.
Also Read: The Intriguing Story of How Hindi Emerged as The Lingua Franca of Arunachal!
Kekho, a 23-year-old rapper from Lower Chinhan in Tirap district, Arunachal Pradesh, burst onto the scene with his track 'I am an Indian,' tackling racism and reclaiming his Indian identity with lyrics laced with dark humour and stinging social commentary in Hindi tinged with colloquial Arunachali.
The video has over half a million views on YouTube.
I am Indian. Well, not really
Racism, xenophobia, and questions of identity make up a lot of the subject matter rappers in the Northeast address. Many young artists are confused about their roots.
They grow up in India, know mainstream Hindi songs, the national anthem and feel like a part of the Indian mainstream. But the mainland, which is threatened, intimidated and a little distant, does not want to recognise them. They see Northeasterners as people who don't look like them, talk like them, dress like them and frankly, exude an advanced level of musicianship that they don't possess.
While there are fundamental differences in food, culture, and tradition across India, the mainland is more accepting of the South because its thriving businesses and industries offer opportunities for folks from the North to profit, unlike the Northeast.
However, this is changing now.
Economic opportunities are opening up. Artists from the Northeast have worked in movies like 'Pink,' acts like Khasi Bloodz have been roped in for a Puma advertisement, actor John Abraham is helping establish and promote the North East United football club, and a whole host of mainland artists have made their way to the Northeast.
Beyond racism and questions of identity, a lot of the lyrical content is an expression of where they are from and the socio-political realities they face.
"Shillong has definitely influenced (and still is influencing) our music content, no doubt. We incorporate what we see, hear and experienced growing up and living in Shillong on our lyrics. Right from political issues to the social challenges to the street culture here, we referenced them in our music. Even though we try to keep our music content diverse, we do rap about political issues going on here in Shillong quite often. One of the first issues we rapped about was on Uranium mining as well as the blatant corruption going on in in the state," says Andrew, aka P.O.E.M of the Cryptographik Street Poets.
Take Borkung Hrangkhawl (aka BK), who in many ways is Tripura's very own rap pioneer, whose breakout single "The Roots (Chini Haa)" crossed 100,000 views in 2013 within a week. The song references the socio-political situation of the minority, indigenous people of Tripura. Chini Haa means 'Our Land' in the Kokborok dialect of the Tiprasas community.
So, you do have the underground Hip Hop music scene dealing with social and political conflicts, while on the other hand there is a lot of talk about fashion, style, swag and other material desires.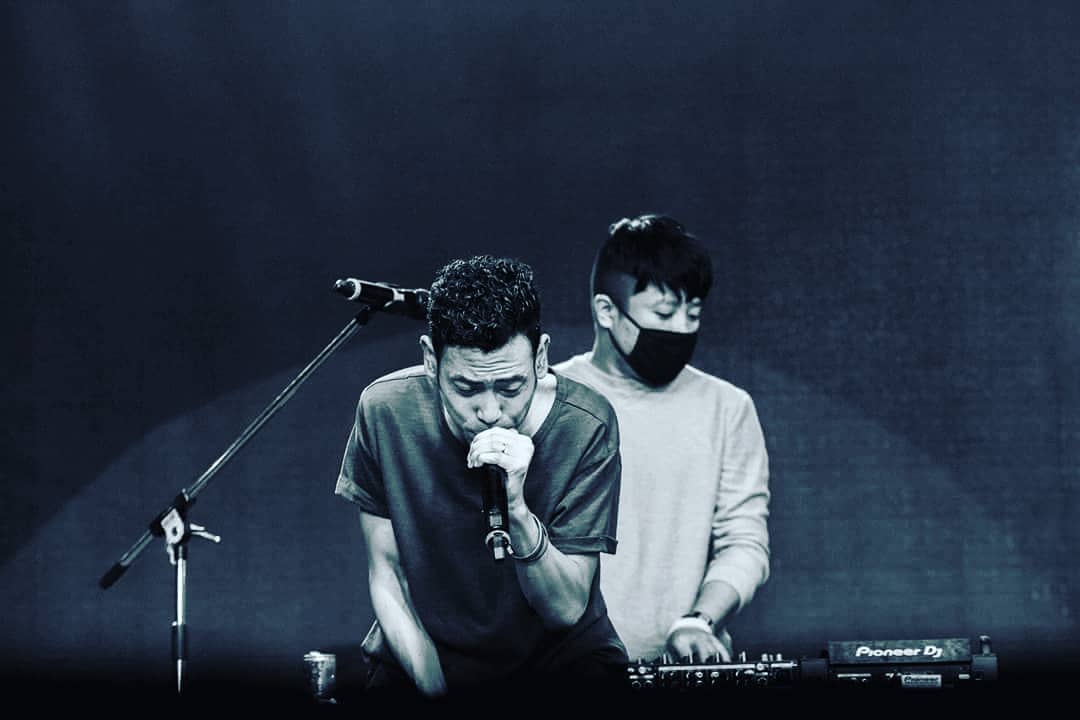 English ya Vernacular?
The debate between rapping in the vernacular and English is an old one in the Indian Hip Hop scene, and it's no different for rappers from the Northeast.
For many music critics, it is inauthentic for Indians to rap in English. However, P.O.E.M of CSP does not agree with this assertion.
"We have been releasing music with Khasi/English/Bilingual content since we first started the group. In my opinion, I don't think it's a requirement that a songwriter has to produce content in the vernacular (unless the artist wants to write in the vernacular of course) since that would make it somewhat of a rule and I strongly feel that art should never have rules. For me personally, when I write a song, the language that I'd use depends on what and how I want to express that song," he says.
Their debut music video "Poison Thoughts," for example, has a verse in Khasi. Also, the flute played in the hook is a Khasi flute instrument, and the flautist is the talented Bah Benedict Hynniewta.
"Many artists are in a quandary because they don't know their own language, lack understanding of their own culture, and grew up listening to Western Hip Hop. You will always sound better in your native tongue, even if you can speak English fluently. So, if you have the opportunity to learn your own native languages, work out rhymes and improve your vocabulary there, then I'd say it's worth it. If you want more success, the vernacular hits the heart a lot harder. It reaches a wide range of people instead of just rap fans," says Feyago.
He gives the example of Despacito, a Spanish pop song released in 2017 which took the world by storm, "How many of us understand the language? It doesn't matter. An American or Canadian can enjoy a Khasi song if it's made well," he adds.
There are similar concerns when it comes to production as well. Much of the production in the Indian Hip Hop scene seems like an imitation of American Hip Hop. Nonetheless, what we must understand is that many of the top producers in India are still very young and with Indian Hip Hop culture at still a nascent stage, imitation is only natural. As they mature, so will their sounds.
"The West heavily influences a lot of Hip Hop production in India, but like any genre of music first making a major splash in India, people will evolve and move closer to their cultural roots," says Feyago.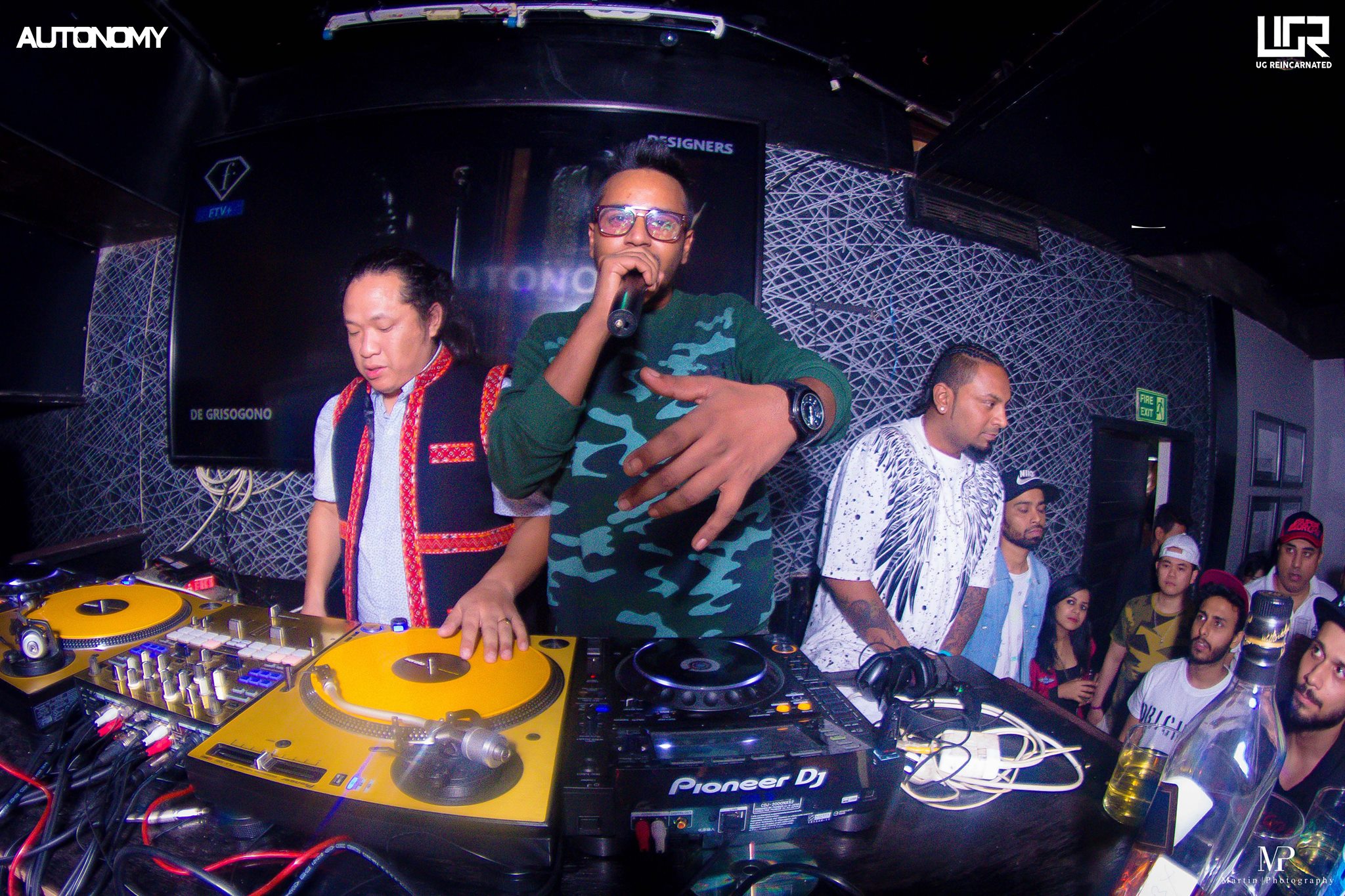 Sampling music from old tracks is the foundation of Hip Hop in America. However, unless you have industry connections, it's impossible to sample say an old Hindi song and compose beats on top of it because of copyright issues. Producers are aware of this fact.
"I went into folk rap because I didn't have samples as a producer. I also realised that when it comes to folk music samples, we have unlimited choices that aren't bound by copyright. So, my samples came from someone's grandmother in Lower Assam or a folk singer in Arunachal. You can release one song each day with a unique sample for the rest of your life. That's how much is available there," he says.
Check out his collaboration with the late Baul folk artist Tarak Das Baul below:
Of course, it's not easy carrying recording equipment and acquiring the necessary finance to travel to some corner of Nagaland and record a folk sample. It takes real graft.
However, the step towards folk music could open opportunities for Indians wanting to rap in English. Millions have rapped over a 4/4 beat, but rapping over a beat based on unconventional folk rhythms could create that authenticity artists are looking for.
Where Does This Leave the Northeast?
It's a waiting game. As more opportunities open up for artists from the Northeast, who are now getting enlisted by major talent management companies like OML, their words and sounds will evolve.
The sincere hope here is that with the release of Gully Boy, mainstream audiences will dabble more with the genre and subsequently move onto protagonists of the Hip Hop movement in the Northeast, who have long carried the torch of Indian Hip Hop.
As one rapper said, "Everybody knows Divine/Still nobody know D-Mon."
Well, after reading this piece, one does hope that mainland audiences will now bother to find out more about D-Mon.
(Edited by Vinayak Hegde)
Like this story? Or have something to share? Write to us: contact@thebetterindia.com, or connect with us on Facebook and Twitter.
We bring stories straight from the heart of India, to inspire millions and create a wave of impact. Our positive movement is growing bigger everyday, and we would love for you to join it.
Please contribute whatever you can, every little penny helps our team in bringing you more stories that support dreams and spread hope.
Tell Us More