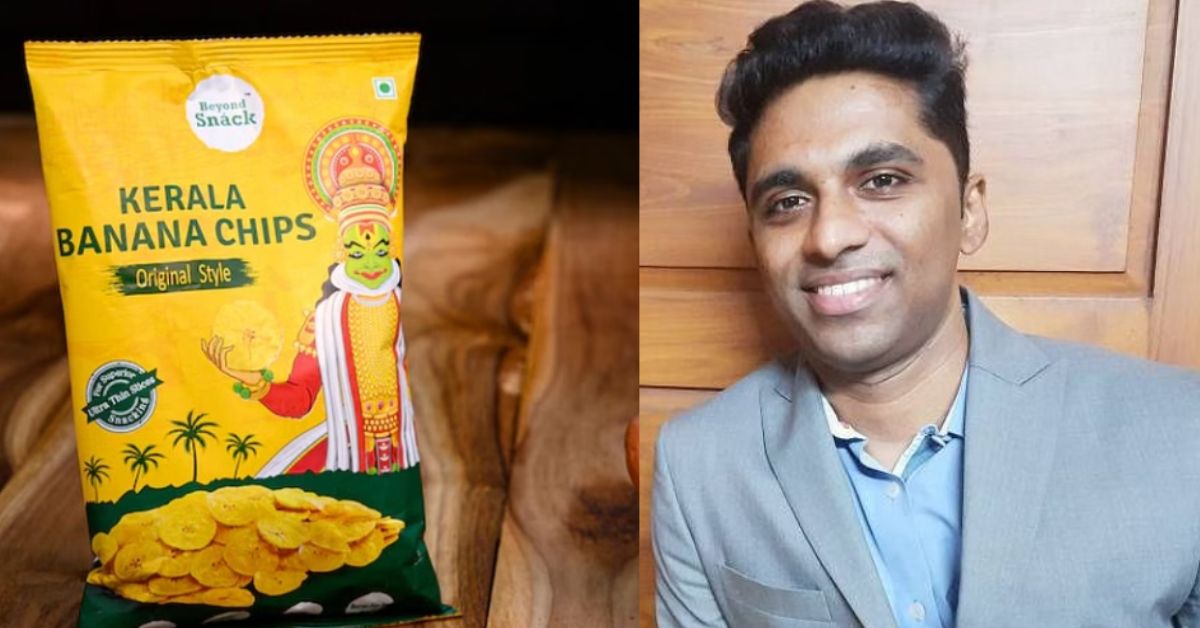 Manas Madhu shares how he quit his job to create an empire of banana chips with his venture Beyond Snacks, which earns him revenues worth crores.
Manas Madhu recalls that whenever he travelled to other states for his education and work, his parents would pack banana chips in his luggage. But, he adds, "There were very few brands that sold banana chips exclusively. We depended on local shops and bakeries."
With Beyond Snacks, his venture that sells different flavours of banana chips, his aim was to "change that narrative and make authentic chips available all over the country in premium quality," he tells The Better India.
The MBA graduate, who hails from Kerela's Alappuzha, has earned crores with this.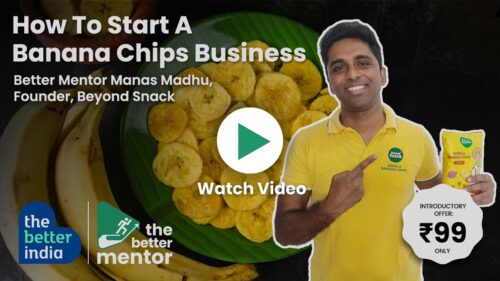 Madhu says he always wanted to start his own business but did not know how to go about it. However, he knew that it would be something related to the food industry. One day, he read an article on value addition. This proved to be his 'eureka!' moment.
In 2018, Madhu quit his corporate job to start Beyond Snacks.
With flavours like desi masala, peri peri, salt and black pepper, hot and sweet chilli, sour cream onion and parsley, and salted flavour, Beyond Snacks has given an exciting twist to the traditional snack that is loved not only across Kerala but also the rest of India.
Madhu's recipe for success
Beyond Snacks procures nendran (Kerala banana) from farmers across South Indian states based on seasonal availability. The fresh bananas are then cleaned, cut and cooked in pure oil. Madhu claims these banana chips are cholesterol and trans-fat-free, and packaged without human touch. They are sold across e-commerce platforms like Amazon, Big Basket and India Mart; as well as retail and supermarkets.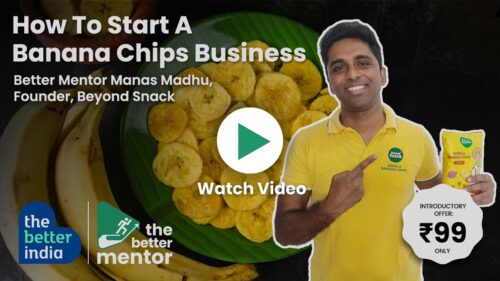 The glory of Kerala's special banana chips is revered far and wide, and Madhu wanted to take advantage of this and target a non-Keralite audience. "Today, a majority of our customers are from cities like Bengaluru, Mumbai, Pune, Mysore and Delhi. The products are available in more than 3,500 outlets in Mumbai and Pune."
"Also, we have made our presence in the US, UAE, Qatar, Nepal and Mauritius. The best part is having repeat customers," he adds.
Last year, Madhu went a step further and pitched his company in the first season of Shark Tank India. He became the first entrepreneur to bag a deal with two sharks – Aman Gupta and Ashneer Grover at a 2.5 per cent equity in exchange for Rs 50 lakh.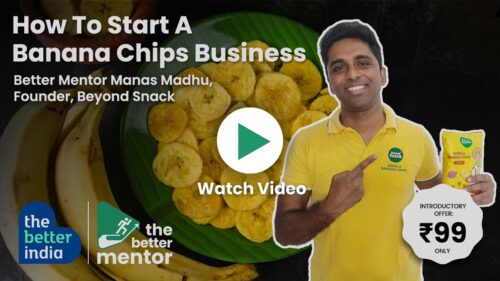 Within months, the product became a best-seller on Amazon and Flipkart. It is now also available on Jio Mart, The Good Stuff, and other leading platforms. Madhu says the company sees sales worth Rs 1 crore every month. More than 50% of the sales are from the original flavour of banana chips.
Beyond Snacks has recently launched a chips packet worth Rs 22 in order to reach more customers. They also sell combo packs of all six flavours, as well as family packs of each flavour.
"Our team is trying to introduce new flavours as well. Together, we are on a mission to give a global makeover to Kerala's banana chips, and convert Beyond Snacks into a household brand," he says.
If you are interested in starting a business like this, learn all about it from Madhu himself. In this video, he shares his business secrets, the do's and don'ts of starting a venture, and his biggest mantra for becoming a successful entrepreneur.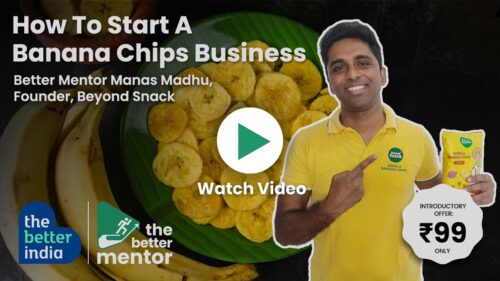 (Edited by Divya Sethu)