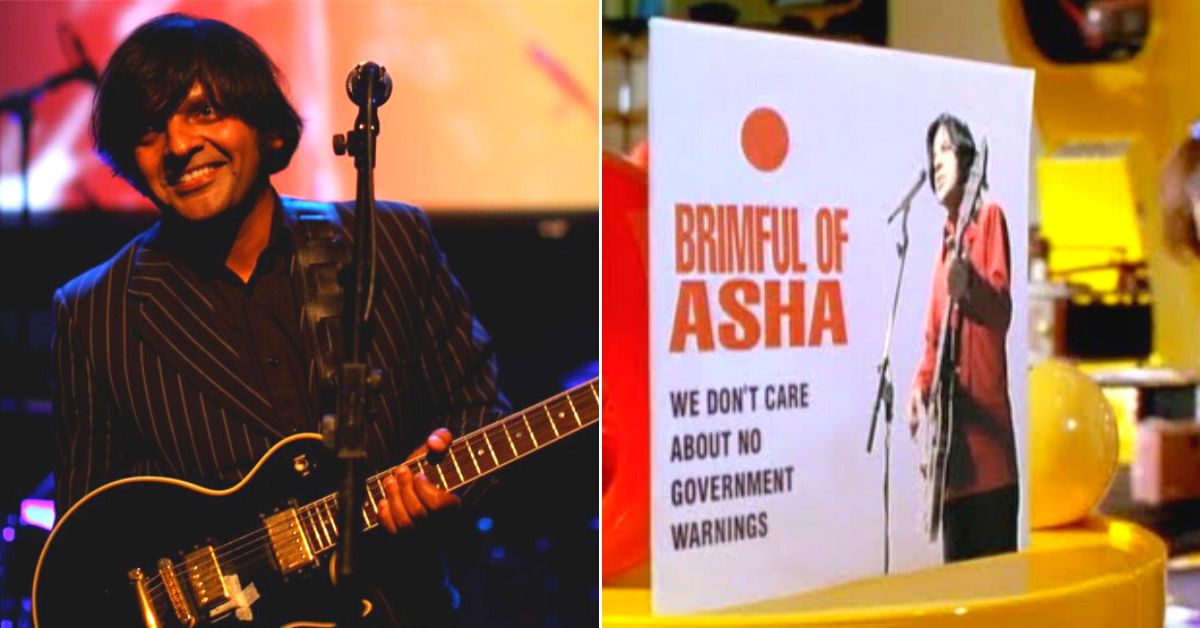 A look back at Tijinder Singh, the frontman of the band Cornershop, and his song Brimful of Asha, which was a pivotial moment in highlighting the plight of immigrants across the UK, as well as bringing the names of Indian singers like Asha Bhosle to the global mainstream.
During my school summer holidays in 2001, I saw a music video of 'Brimful of Asha' (Norman Cook Remix), a song originally composed by the British indie rock band Cornershop on MTV. 
Besides the song title and the strange-sounding name of the band (and who the hell was Norman Cook?), what really caught my attention were three things — the upbeat breakbeat drums driving a terrific tempo, the Indian-looking man on an album cover singing about Asha Bhosle, and the line "Everybody needs a bosom for a pillow/Mine's on the 45".
But I was hooked on the song. Soon, I would discover that Norman Cook was the famous British DJ and recording artist Fatboy Slim. I would also find that Cornershop had a lead man called Tjinder Singh.
Around two years ago, I rediscovered the song on Spotify. In the time since, I have discovered many aspects of the song, most recently through an illuminating thread by 'The Paperclip' on Twitter.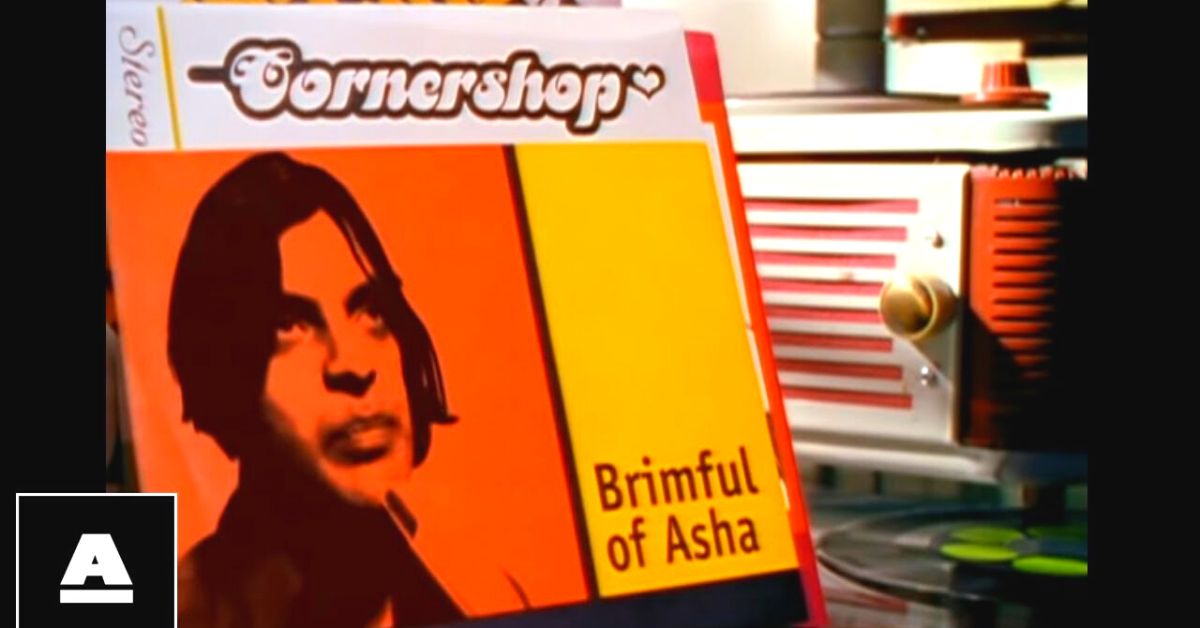 The immigrant story 
Tjinder Singh's father was among the thousands who had migrated to the United Kingdom in search of a better life from their erstwhile colonies during the 1960s.
A school headmaster back in Punjab, his father had moved to the United Kingdom (UK) in 1965. He would work on the buses in London while undergoing retraining to become a teacher in his adopted country. Singh's mother and elder brother would soon follow the patriarch to the UK. 
The Singh family would eventually move to the city of Wolverhampton located in an area of the West Midlands, popularly known as the 'Black Country'.
In an insightful interview with The Guardian in March 2020, Singh recalled, "My uncle was in Wolverhampton before us, and he'd said to my dad, come here, it's all right. But my father said to me once — they'll not always want you here in this country. That's always stuck with me. And that's why our songs have always reflected that right from the start."
Even the band's name Cornershop is an attempt to flip the stereotype in the UK about immigrants from the Indian subcontinent who held jobs as street-corner grocery store clerks and owners.
But before Cornershop, it was Singh and his friend/bandmate Ben Ayers, who he met at university (and whose parents had immigrated from Canada), with their rock band, General Havoc. They made music largely "as a distraction to our very cold and damp living conditions", according to Tjinder.
It was only when they teamed up with Singh's brother Avtar and drummer David Chambers in 1991 did they create Cornershop. They would become a two-piece band again in 1997 with only Singh and Ayers leaving the group and that hasn't changed since. The two principal members of the band brought their own influences with them. While Singh grew up on a steady diet of Punjabi folk music and Sikh devotional music until the age of 9, Ayers was well versed with popular Western music acts like The Beatles, Pink Floyd and Bob Dylan. 
Singh and his brother would eventually get into Western music as they grew older and that changed everything. In a 2022 interview with Browngirl Magazine, however, Singh recalled facing some resistance from the Indian community about his decision to venture into 'Western music'.
"As we picked up guitars, the Indian community resented the idea — to be in a band as an Indian was as rare as a hen's teeth, and we found it extremely difficult to make anyone happy. However, at the start we simply enjoyed the abandon of making sound," he recalled.   
But there was more that brought the band members together.
The Guardian noted, "What connected the members was that they migrated from various parts of the world and faced hardship while growing up in the UK, especially in the 60s and 70s when there was a huge furore over the increasing migrant population. The band played their first gig at Leicester's O'Jays venue, in 1992."
"They got special attention when they were caught on frame burning a poster of singer Steven Patrick Morrissey [of the famous British indie rock band called The Smiths]. Morrissey was being vilified by some sections of the UK press for his anti-immigrant stance," it added.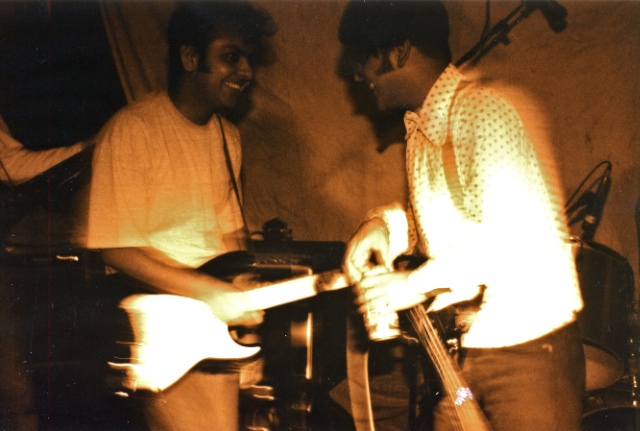 Sonic shifts
Thankfully, by the mid-90s, British popular music was undergoing a seismic shift sonically. In the midst of all these shifts, acts with origins from the Indian subcontinent like Apache Indian (with their heady mix of bhangra and reggae), Asian Dub Foundation and Tavlin Singh started emerging from different parts of the UK to make their mark. What's more, in 1996, BBC's Asian Network became a full-time radio station playing music from the Asian underground scene.
The release of 'Brimful of Asha' in 1997 was one of those seminal moments when art made by immigrants from the Indian subcontinent found mass recognition in their adopted countries. While the original song barely charted at Number 60 on the UK Singles Chart in 1997, the Norman Cook remix released the following year knocked Celine Dion's 'My Heart Will Go On' (soundtrack from the film 'Titanic') out of the Number 1 spot in the British music charts.  
The Guardian noted, "Brimful of Asha's success still felt like a pivotal moment. Blending big beats, guitar-pop and tambouras (Asian wind instrument), it propelled the names of Hindi film singers into the non-Asian British mainstream (Lata Mangeshkar and Mohammed Rafi are mentioned on the A-side, as well as Asha Bhosle)."  
"It [also] spoke of pop culture's potential to lift people away from the false promises of politics, and about national projects in India that displaced people ("we don't care about no government warnings/About their promotion of a simple life/And the dams they're building"). It did not pass Cornershop by that the name Asha also meant hope," the author noted.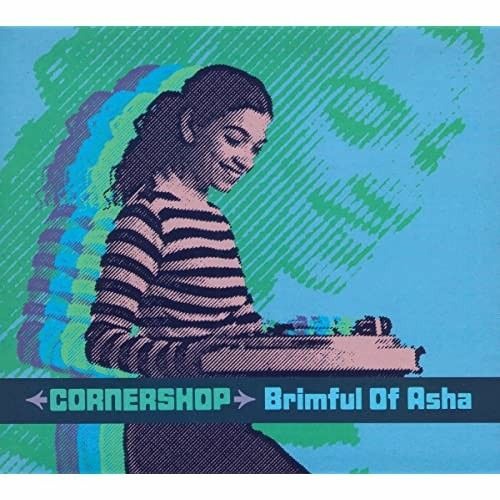 Love for Asha, Everybody Needs a Bosom for a Pillow
Here are some of the lyrics, with note:
There's dancing behind movie scenes,
Behind those movie screens – saddi rani.
(Translation of saddi rani – "our queen", in Punjabi.)
She's the one that keeps the dream alive,
From the morning, past the evening, till the end of the light.
Brimful of Asha on the forty-five.
Well, it's a brimful of Asha on the forty-five. (x2)
Bollywood movies have a long history of song-and-dance interludes that aren't just incidental to what's happening in the movie, but a fundamental part of the larger storylines laden with their hopes, fears and fantasies. 
While the actors and actresses who lip-synced these songs became the popular face of that music in cinema halls and television, it was prolific singers like Asha Bhosle, Lata Mangeshkar and Mohammed Rafi (all mentioned in the original Cornershop song) who actually breathed life into these tunes with their melodic voices.   
It's their voice which powered these songs into the consciousness of millions from the Indian subcontinent for many years. These songs would become the soundtrack to their lives.
'Brimful of Asha' was a celebration of the music these voices gave life to in movies that allowed many to dream, hope and fantasize for a life better than they live today. The '45 refers to the 45 revolutions-per-minute vinyl record player. Asha refers to Asha Bhosle, and can also mean "hope" – it's a double entendre.
Meanwhile, Everybody Needs a Bosom for a Pillow/Mine's on the '45, has close connotations to the popular saying "everyone needs a shoulder to cry on". What Tjinder Singh is probably saying here is that it's the music that gives him the support and ability to hope for a better life.
There are further references to two-in-ones (radio-cum-casette players), All India Radio (where they heard many Bollywood songs), and a 7-7,000 piece orchestra set (obviously a hyperbole). 
But in essence, the song is about hope, why escapism that art provides isn't all bad, love for artists like Asha Bhosle and the larger immigrant experience celebrated on a global stage. A brimful represents the abundance of not just Asha Bhosle's music, but hope and expectation. 
Sources: 
Cornershop's Tjinder Singh: 'My dad said, 'They'll not always want you here'. That stuck' by Jude Rogers; Published on 1 March 2020 courtesy The Guardian
'In Conversation With Tjinder Singh Frontman for '90s Rock Band Cornershop Celebrating 30 Years in Music' by Arun S; Published on 13 September 2022 courtesy Browngirl Magazine
'Brimful Of Asha meaning explained' courtesy Cornershop.com
Spotify/Genius Lyrics/Brimful of Asha by Cornershop
Facebook/Cornershop-Tjinder Singh
(Edited by Divya Sethu.)
Tell Us More
We bring stories straight from the heart of India, to inspire millions and create a wave of impact. Our positive movement is growing bigger everyday, and we would love for you to join it.
Please contribute whatever you can, every little penny helps our team in bringing you more stories that support dreams and spread hope.