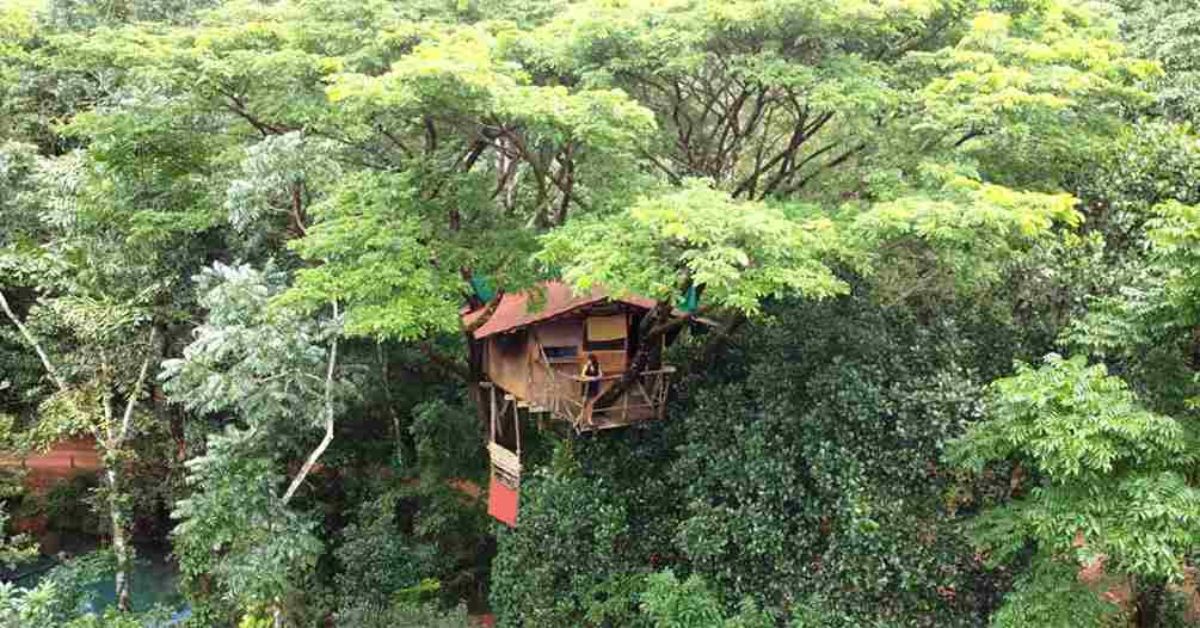 Looking for a treehouse homestay in Karnataka? The 200-year-old Varanashi Organic Farm near Mangaluru invites volunteers every month to learn organic farming and take a break from the hustle of city lives.
In Karnataka's Kepu village, 50 km southeast of Mangaluru, lies a 50-acre organic farm that is around 200 years old. Through the years, this land has seen a transformation — from a plot of green for one family to one that a confluence of cultures visit.
Partha Varanashi, the sixth-generation owner of the land, says his family has always held a soft corner for agriculture. "In 1960, my grandfather started a farmer's society called CampCo. My parents were also always into the study of agriculture, with my dad doing his PhD in Microbiology and my mom doing hers in Macrobiology."
Through his growing years, Partha, who was born on this land itself, has seen it evolve in more ways than one.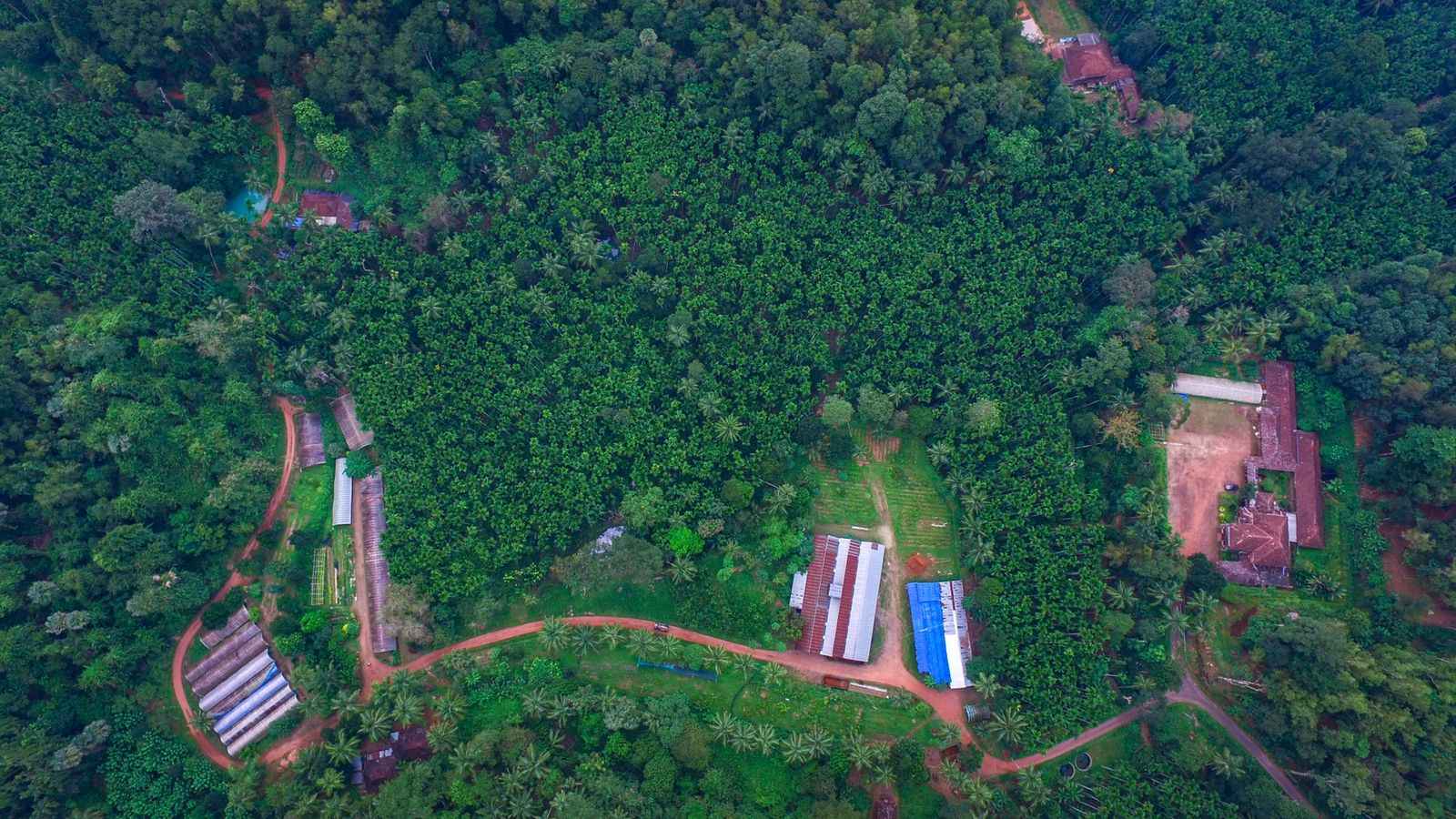 An accidental idea
While the Varanashi family had been welcoming guests and relatives to their farm for the last 30 years, they had never done so commercially until an incident got them thinking.
Around 2006, a few of Partha's friends had come to the farm to visit him. One of them told him that he knew a girl who had just completed Class 12, and was clueless about what to do next. When she heard about Partha's farm, she asked if she could come over and spend a few weeks just to get a sense of how things functioned on a farm.
"She spent two weeks on our land and fell so in love with agriculture and organic farming that she went on to study horticulture engineering," he recalls.
This got Partha thinking. "If farm life could inspire just one person, other city folk would also love this way of life. It could be a good break from the daily hustle," he says.
The family took this proposal to the Karnataka Tourism Department as a way to promote agritourism, and decided to launch their farm stay in 2014.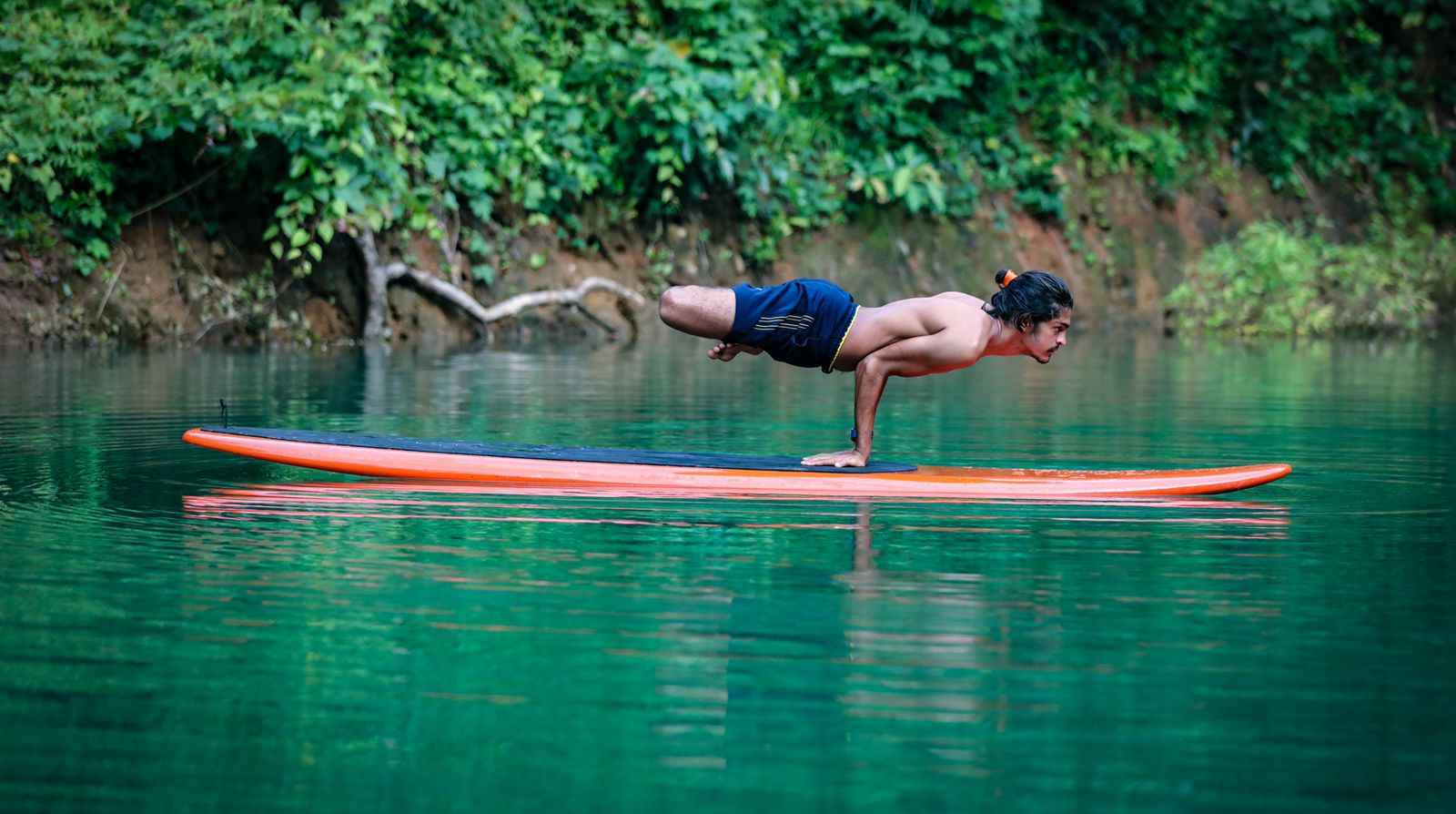 Partha also notes that the idea of inviting volunteers came to him in 2007, while he was pursuing a degree in Molecular Biology in Australia. "Over there, there is a concept called WWOOFing, wherein those interested in experiencing life on a farm can volunteer to work in one, while having their meals and accommodation taken care of." The Varanashi family loved the idea of this give-and-take, and began welcoming volunteers to the farm in 2014.
The A to Zs of organic farming
During their stay, volunteers are encouraged to engage in organic farming activities such as harvesting, planting seeds, post-harvest processing of crops, etc. They learn how to compost farm waste and turn it into a biofertiliser for the land, which sees a bounty of paddy, coconut trees, pepper, and spice plantations.
Meals are taken care of, and delicious spreads await those who sign up for the programme. "Our organic farm sees a bounty of vegetables and fruits, and 95 per cent of the food prepared for volunteers comes from these itself," he says.
During the course of 21 days, volunteers learn the basics of organic farming. This includes a tour of the land, where Partha and his family and a team of locals explain the concept of regenerative farming to them. "We teach them how chemical fertilisers are bad for the crops and what alternatives they can use," he explains, adding that their guests love the cacao trail the most.
In this trail, they are introduced to the process of chocolate making right from bean to bar. Those interested can also avail of a five-day certification course for Rs 20,000.
For those who wish to make their time at the farm worthwhile, Partha and his team also teach life-saving skills such as first aid, CPR, etc, alongside swimming, kayaking, and trampolining from certified instructors.
The demo for all activities is free, but if volunteers want a certification, it is chargeable.
An experience of a lifetime
Partha says the treehouse is the main attraction of the stay. It stands at a height of 55 feet in all its grandeur, and with no stilts to support it, almost appears to be hanging in mid-air.
The structure, Partha says, has been built by locals. It has one room with a kingsize bed and a work table. "If you step out into the balcony, you are looking at a 55-foot drop and an expanse of green."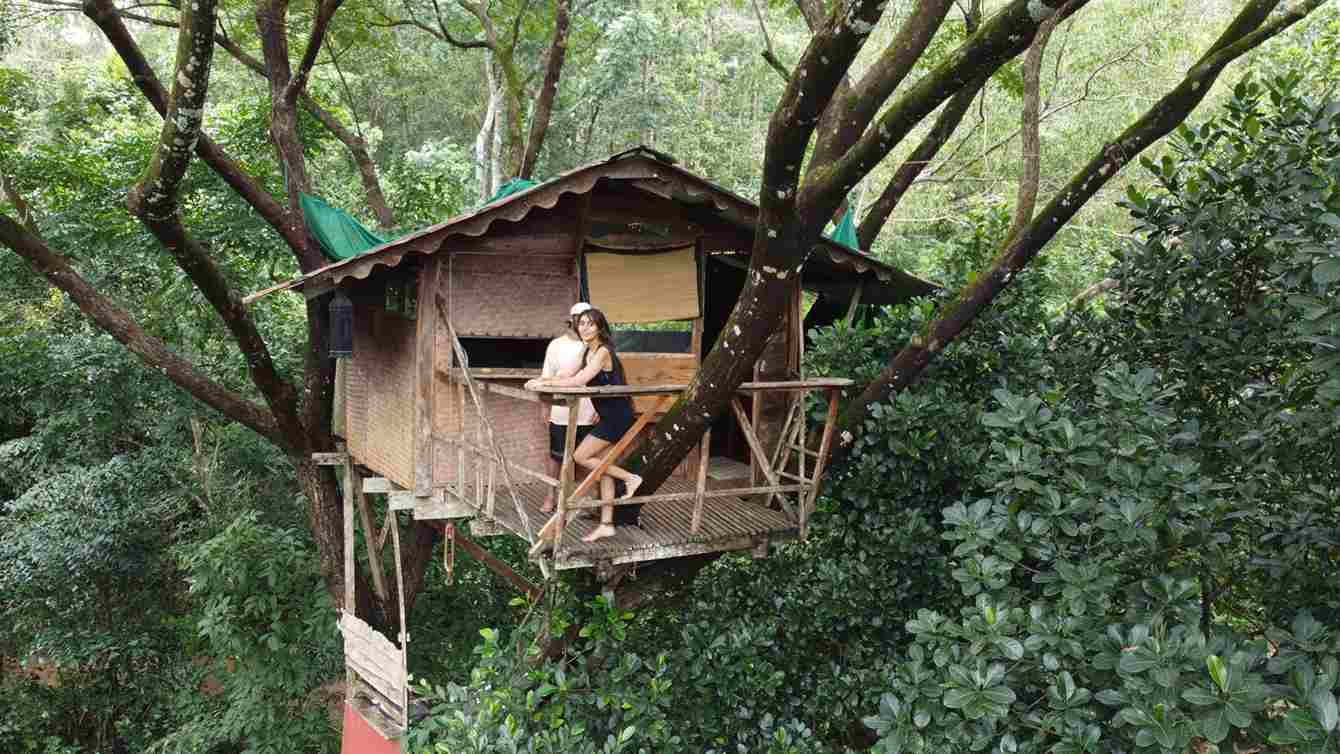 The treehouse is available for Rs 6,000 a night, inclusive of food and stay. Partha says it sees four to give guests a month, and the farm in general sees about 15 volunteers monthly.
Anupama Augustine, who was part of a team of research scholars from the University of Kerala, and one of the volunteers who visited the farm, says it was like "going back to mother nature and finding your true self". "The farm tour and interactive session guided by Partha revealed the nuances of regenerative farming, as well as the cultural legacy the farm holds." She goes on to say that the experience taught her to value nature more.
Along with creating a wonderful green space for city folk, Partha says they also ensure they're in tune with sustainability.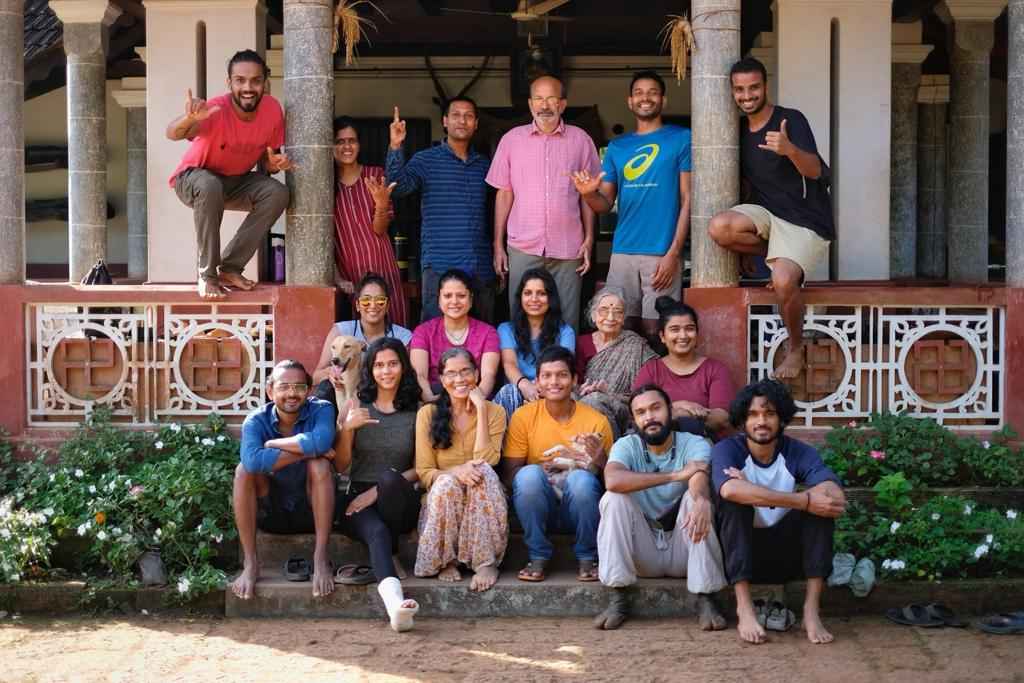 "We upcycle the farm waste into compost and have a biogas unit on the plot of land. We also have solar panels of 7.5kW and 2.5kW, as well as eight natural ponds and an 80 ft well for rainwater harvesting."
Along with this, around 55 people from Kepu village are involved in the farm activities, cooking, cleaning, and making bio-fertiliser.
While all seems well at Varanashi farms, he says there is one aspect that still needs work — the equation between the city folk and the village people.
"The locals are often unable to connect with volunteers with the city. Some have even gone to the police to complain that we are taking money from city people and making them work here," he says, adding that they do not understand why someone would leave the city to come and work on a farm.
To tackle this, the Varanashi family holds workshops and talks, such as the 'A Day in the Mud', a discussion held last month to explain to locals why they hold these volunteer programmes.
But the city folk love the life here.
Partha says they have had volunteers from 15 different countries, including America, Canada, France, Germany, the UK, Scotland, Australia, Japan, and Vietnam.
The Varanashi family is also planning to set up cottages on the farm so people can spend time as a family.
Today, as Partha's dad, Dr Varanashi Krishna Moorthy looks back on the land and how much it has changed in the past few years, he says he is proud. "It is a great feeling to see the same land you grew up on now become a space for so many people to get a break from their daily lives."
If you'd like to volunteer, the package is Rs 5,000 for 28 days. Volunteers are required to work for six hours a day. You can reach out to the Varanashi family here.
We bring stories straight from the heart of India, to inspire millions and create a wave of impact. Our positive movement is growing bigger everyday, and we would love for you to join it.
Please contribute whatever you can, every little penny helps our team in bringing you more stories that support dreams and spread hope.