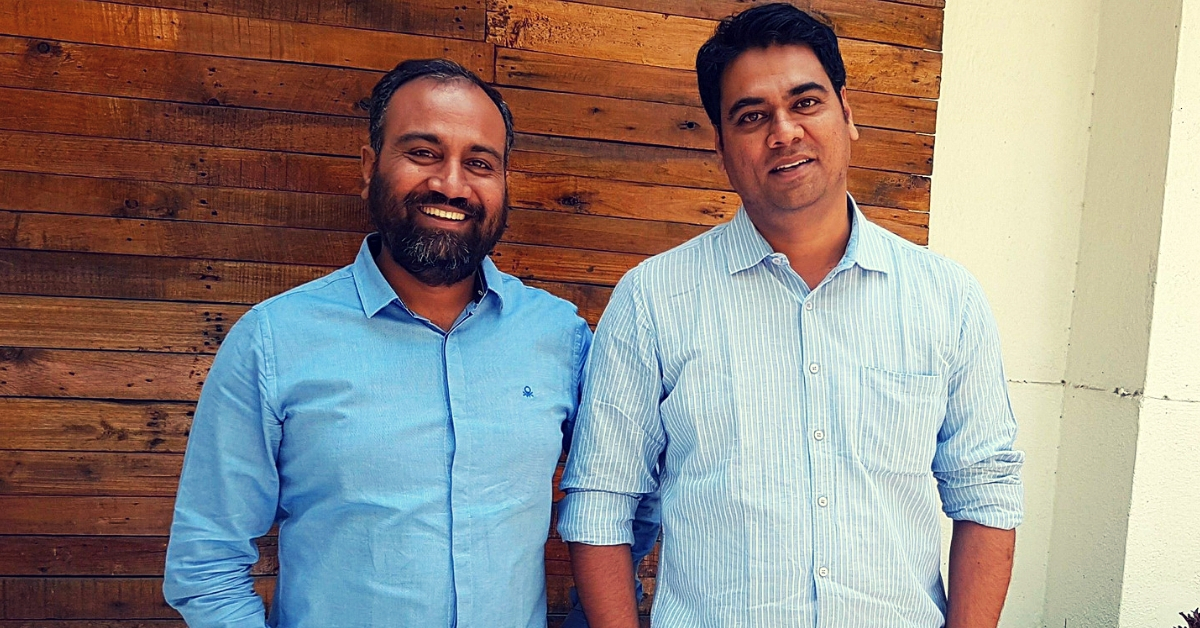 From an annual turnover of Rs 2 lakh in the first year to now making a monthly turnover of Rs 30 lakh, the duo's successful journey inspired many.
Satyajit and Ajinka Hange grew up alternating between two very different worlds.
One was their Anglo-Indian boarding school in Pune city, and the other was their rural agrarian family, some 150 km away in Indapur taluka's Bhodani village, where their father toiled in the fields to ensure they got the best education.
From kindergarten to post-graduation, the sibling-duo lived in the city. Having completed their Masters in Business Administration (MBA) from Pune University, they climbed the corporate ladder to work for top MNCs like Citibank, DBS, HDFC, and HSBC for nearly a decade.
The monthly paycheck and lifestyle were cushy, but there wasn't satisfaction or inner peace. Their weekend trips to the village had instilled a love for farming in them.
When they mustered the courage to leave their lucrative jobs to turn to organic farming full-time, the immediate reaction from everyone, including their own father, was utter shock.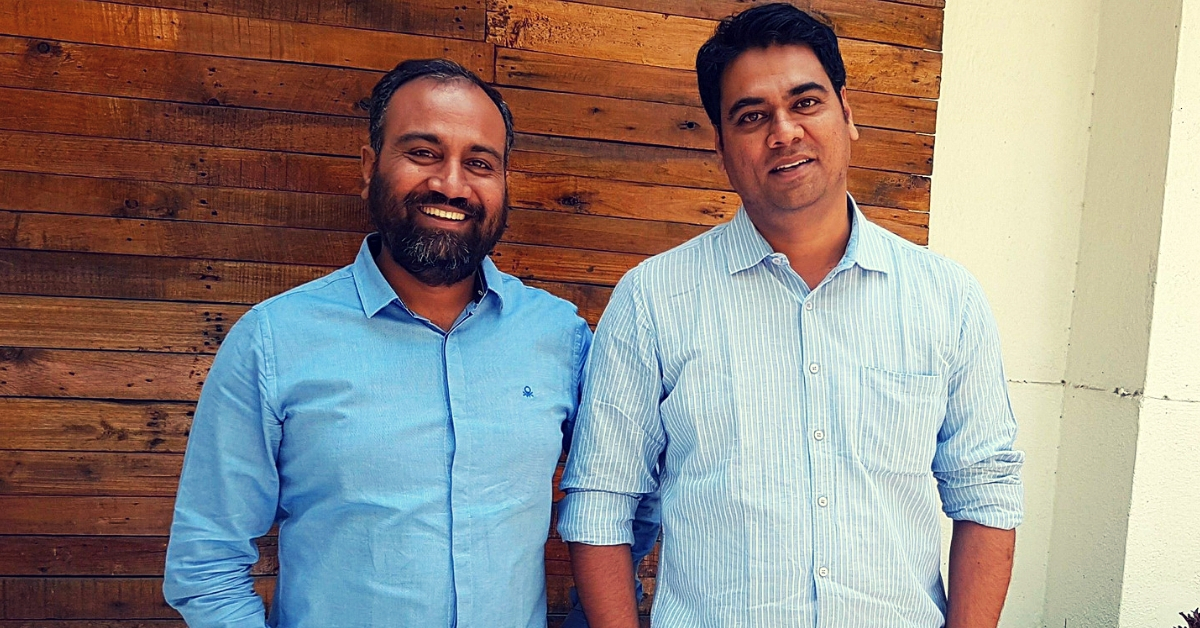 The voices around them echoed, "Farming is not a profitable option. You don't study in the city and return to your village to toil in the field!"
But they decided to drown this noise and follow their passion for the soil.
The Hange brothers, who started on a small parcel of land, today practice organic farming on a 20-acre farm, making an annual turnover of Rs 3 crore!
Success comes to those who persevere, and the story of this sibling-duo is a testimony to that.
The Big Switch
In Western Maharashtra, where sugarcane was chemically grown on a grand scale, the duo decided to go natural with a mixed fruit orchard. It water-efficient, required lesser tilling and had a longer shelf-life.
Speaking to The Better India, Satyajit recalls, "Early into our farming journey, we realised how chemicals fertilisers and pesticides were ruining the productivity of the soil by killing the rich microbes, and also affecting the quality of produce. In this time of crisis, the experienced workers and retired farmers within our village, along with the internet, became our teachers. Each of them reiterated how cow dung and urine could single-handedly ensure good soil health."
And thus, they began natural farming with two acres of land, where they grew native varieties of pomegranate and desi tur dal (pigeon pea), and 20 indigenous Gir cows.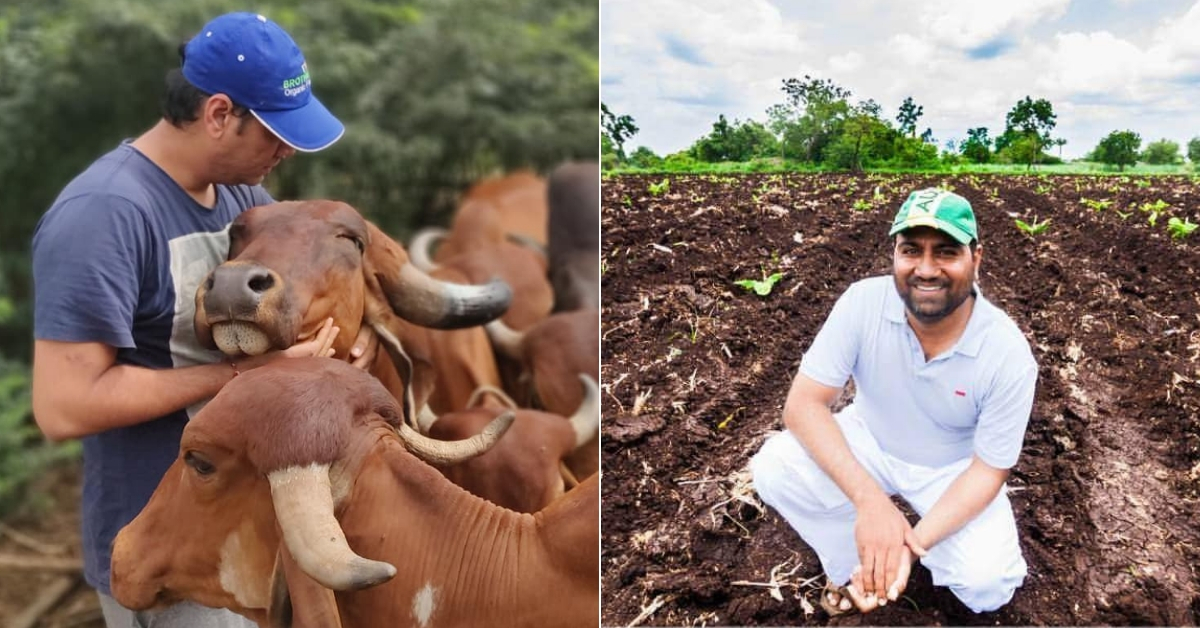 The first four years, they ran into losses.
"It was a very difficult time. We had left our jobs and also turned the farming model around. The biggest hit was when we harvested a ton of desi papayas. As sweet as jaggery, these papayas, when taken to the local mandi (market) only fetched Rs 4/per kg," says Ajinkya.
The middlemen had turned them helpless. When they approached malls–vendor codes and documentation were required. But time was running out, and their orchards were already fruiting!
With no logistics, the two brothers put the papayas in a commercial tempo and turned to the local haath gaadi (hand-cart) vendors under bridges.
"They refused to buy it from us for Rs 20/per kg, so we asked them to sample them free of cost. Most customers came back because they loved the produce. We ended up selling the entire orchard at a profit," beams Satyajit.
They worked with these street vendors for eight months, until the head of a Star Bazaar tasted the papayas. A meeting with the people who owned the enterprise went from 15 minutes to nearly two hours. They were given a rack at each of the mall outlets with no extra charge or rent!
They moved on to have a successful stint selling with top retailers, but over time, they realised how there were hardly any dedicated organic markets which would fetch them the price their top-notch produce was worth.
"On the floor of a mall, our produce was being sold like any other crop which was grown chemically. To us, we were growing gold. So we wanted someone who would sell that gold with the same vigour," says Ajinkya.
This is how their journey into farmer markets began. Apart from selling at existing and famous farmer markets over the weekends in Bandra, they set up a farmer market at Dadar.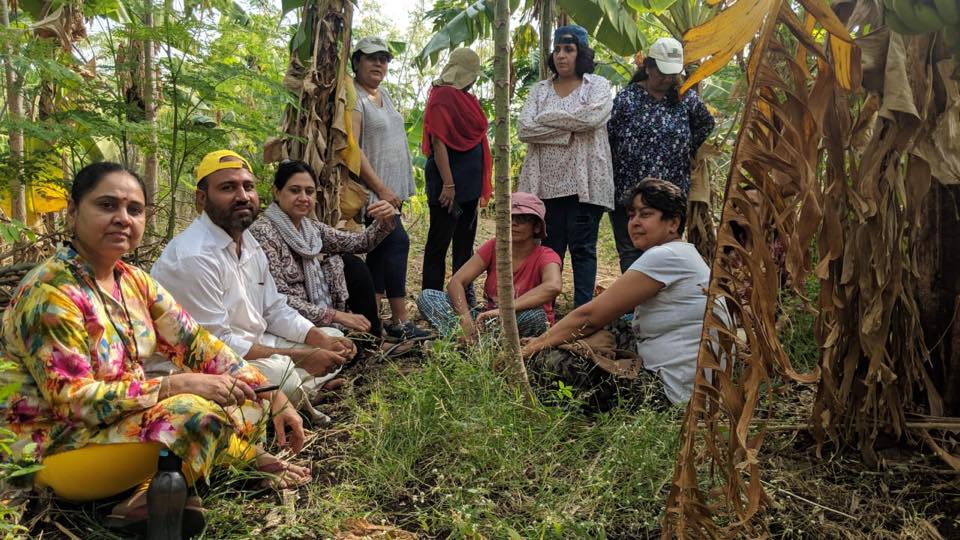 Soon, they distanced themselves from middlemen and retail chains and worked for their produce to reach their customer's doorstep too.
Today, their customer base, in addition to hundreds of organic food enthusiasts, includes top business tycoons and A-listers from Bollywood.
Methods
While cow dung and urine are used for manure, the brothers have made it a point not to stick to monocropping (single crops). Instead, they follow intercropping, where they grow a combination of monocot and dicot plantations. They heavily mulch and compost the fields to retain soil quality and have trees growing up to 30-feet around the edges, serving as boundary walls.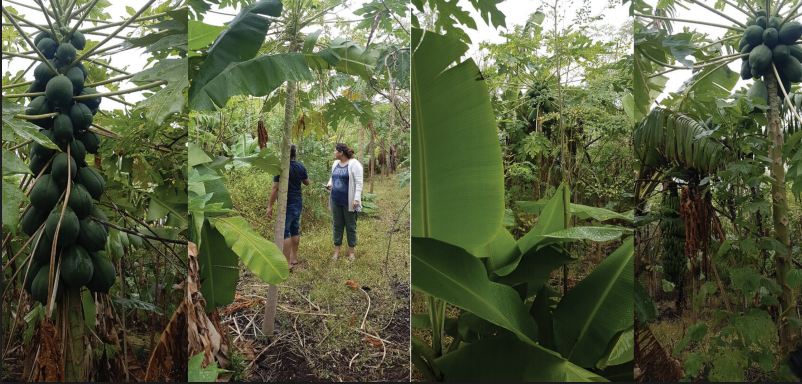 The trees act as windbreaks or windshields for the crop and also create a microclimate inside the farm. In case the temperature outside rises as high as 40° C, the climate inside will still have a 4° drop.
The seeds are strictly heirloom, with no space for hybrid or genetically-modified varieties. They grow crops ranging from pomegranates, papayas, drumsticks, tur dal, moong dal (green gram), urad dal (black gram), lobia (black eyed-pea), bananas, sugarcane etc.
The emmer wheat they grow is gluten-free, nutritious and diabetic-friendly, and their desi tur dal takes an additional seven months to grow, as against the regular variety, which grows up to 15-20 feet with bigger pea sizes and better nutrition.
Their farm has been vetted and certified by the global standards as a '100 per cent organic farm' by the known French certification body, Ecocert.
From an annual turnover of Rs 2 lakh in the first year, to making a monthly turnover of Rs 30 lakh currently, the pair's successful journey inspired many.
Their work garnered the attention of the government, which sends farmers from different states and districts to the 'Two Brothers Organic Farms' as their startup is christened. The organic farmer's wing of the government of Maharashtra, ATMA, has organised training visits of over 2,000 farmers.
Apart from this, people from over 14 countries have visited their farms to learn their organic farming methods. These include travellers, farmers, media experts and bankers from the USA, France, Germany, and Australia.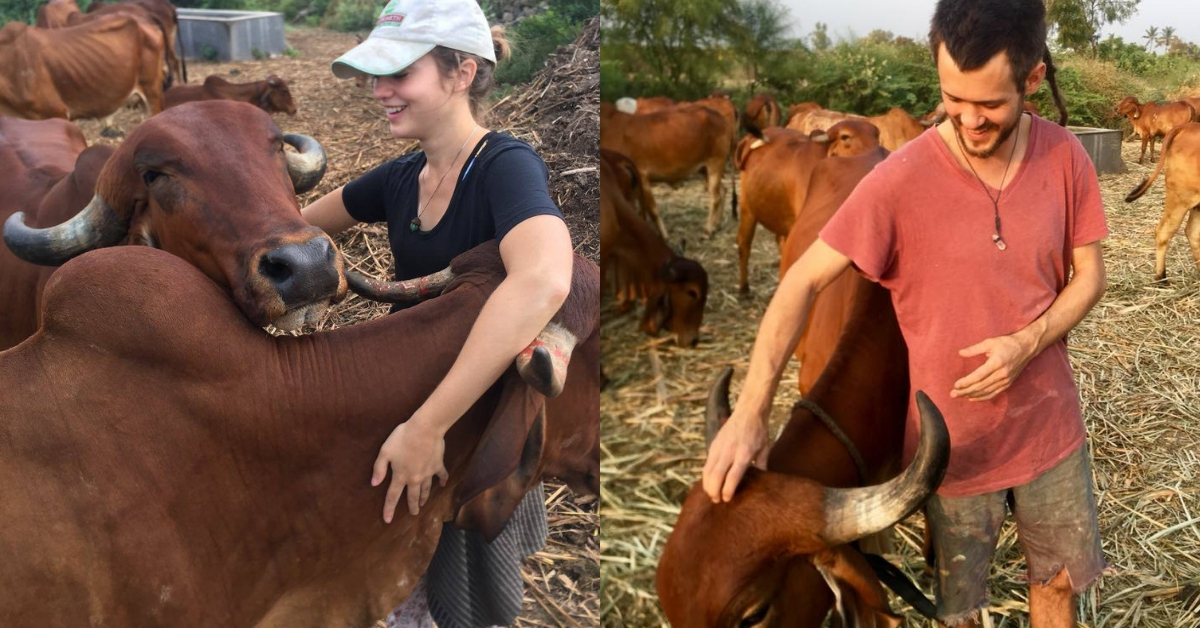 At the time of this interview, they had two Canadians working on their field. While their food and accommodation are completely taken care of, they are asked to put in 3-5 hours of work every day. One of them helped the brothers set up an Instagram page, and an Italian couple taught them to make ricotta cheese from excess buttermilk. Today, this ricotta cheese made by trained village women is being sold as a processed item on their online and offline stores.
The duo was also invited by esteemed institutes like the Welingkar Institute and IIM Indore for case studies and lectures. Their talk at Welingkar earned them 30 volunteers from the management batch to collaborate on the field. Even today, students from across the country come over to their farm to learn organic farming.
Alongside like-minded individuals, the brothers set up a community initiative called OrganicWe, where they set up their first farmer market at Dadar in Mumbai. They aim to do more in the organic space through it.
"We love selling in farmer markets, interacting with consumers and telling them our story. Every Sunday, we look forward to the 350 km ride to sell our produce. It was after the feedback from our customers that we decided to venture into processed items like desi cow ghee (butter), peanut butter, jaggery, jaggery powder, moringa powder, wood pressed oils, unpolished dals–all with no additives, preservatives, colours or binders. In their purest forms. Several boutique stores in Mumbai came forward to give our products space, with no high margins. Every time we travel to the city, they arrange for our stay and food too!" says Satyajit.
---
Read more: Unemployed Pune Man Turns To Farming, Earns Rs 13 Lakh Growing Capsicum!
---
Their online organic store, Amorearth (a Spanish word for Love for the Earth), was set up ten months ago. It was rated the best store for curated organic products among Indian and imported brands in India by Vogue in April!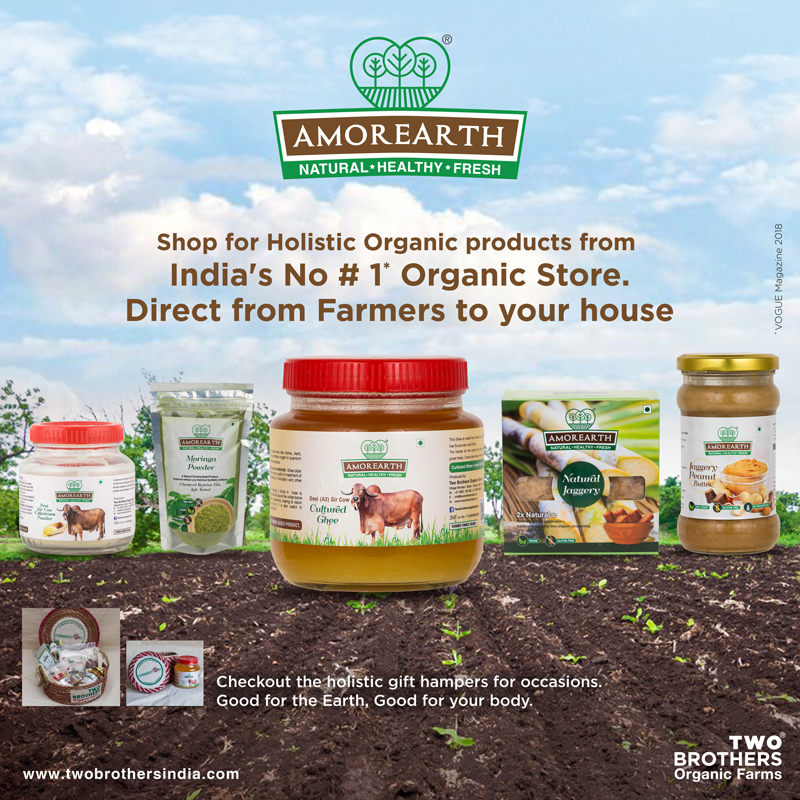 Their deliveries to over 250 households in Mumbai and Pune recently earned them greater customer loyalty, where the receivers not only became their brand ambassadors but also gave them testimonials on all platforms.
They sign off, "There is a big conception in our own villages that children once educated shouldn't turn to farming. We want to break this while promoting the cause of organic farming. Educated people can leave their jobs and turn farming into a profitable business too. All they require is the passion and the never-give-up attitude!"
Who would have thought two brothers who started farming with a bootstrap capital would become one of the first farmers in the state to directly export their organic produce to international locations like Australia, Dubai, USA, Canada, and Switzerland!
If this story inspired you, get in touch with the Hange brothers on their website here or contact them on 9823136008 or 9850588883.
Visit their Facebook page and YouTube channel to stay updated with their hacks and farming tips.
(Edited by Shruti Singhal)
Like this story? Or have something to share?
Write to us: contact@thebetterindia.com
Connect with us on Facebook and Twitter.
We bring stories straight from the heart of India, to inspire millions and create a wave of impact. Our positive movement is growing bigger everyday, and we would love for you to join it.
Please contribute whatever you can, every little penny helps our team in bringing you more stories that support dreams and spread hope.