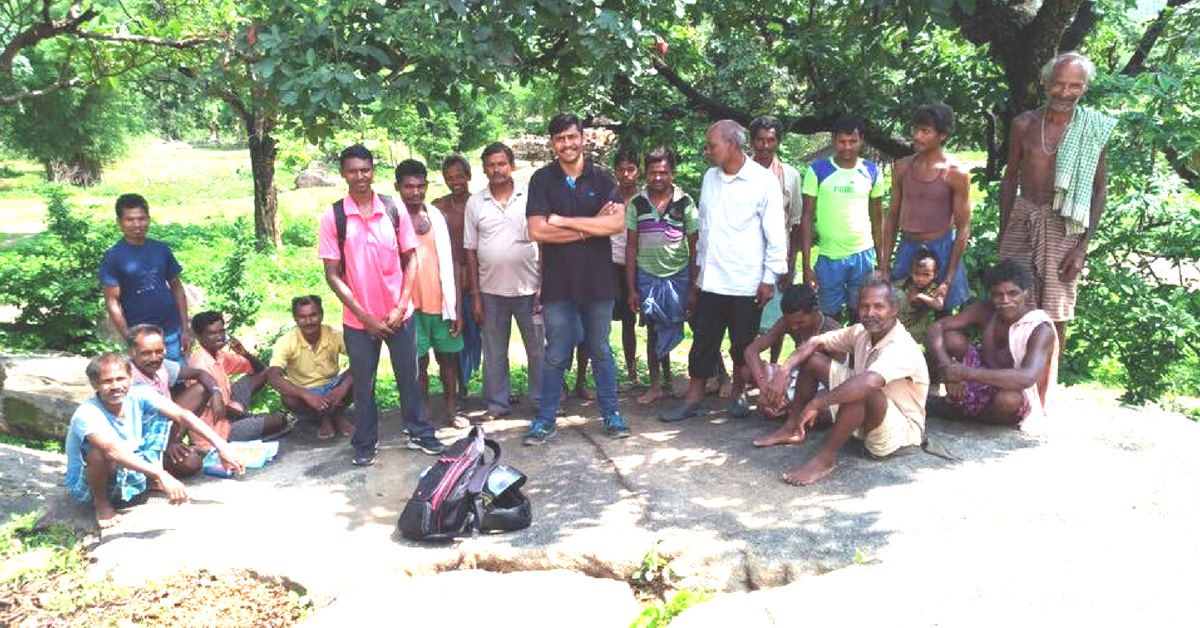 Farmers' financial conditions and resultant suicides worried him and he decided to do something about it.
Srijan, the young lad is nothing short of a local hero in the Gumla district of Jharkhand. All these years, as a Ranchiite and as a post-graduate in Rural Management, he chose to stay close to nature. His environmental consciousness, concern and love for mother nature made him develop a deep interest in farming from an early age.
Later, like many others, Srijan moved to a bigger city for work. He joined a leading Micro Finance Institutions(MFIs) in Hyderabad that offered immense potential for career growth.
It was his fourth day at the job when he accompanied his fellow trainees for a visit to a remote village in Telangana.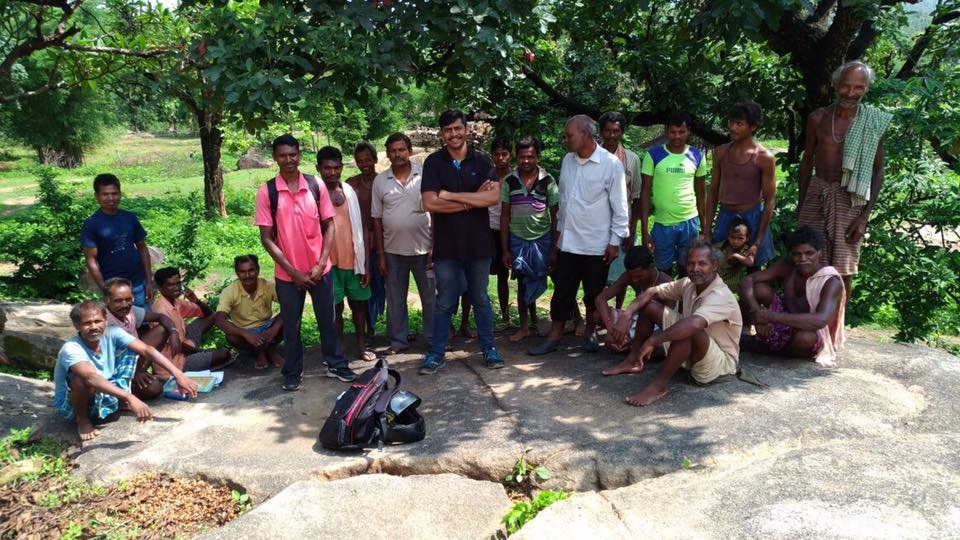 Due to the frequent rural camps he attended as a student, he was able to strike up a conversation with the local villagers instantly. He learnt about farmer suicides in the area and in the neighbouring state of Andhra Pradesh where many farmers failed to repay the micro-credits they took due to crop failure, pest attacks, or poor irrigation facilities.
Though MFIs were known to lend directly to the women population by forming a 'Joint Liability Group' (JLG), in reality, the male members of the family try to utilise the loans for agricultural enhancements in many cases. He was shocked to learn that his subsequent responsibilities at the job would include taking away livestock or other assets, whenever a family failed to pay back the loan. This was like a final nail in the coffin to his compassionate personality.
On his way back to Hyderabad he discussed the flip side of working in an MFI with his colleagues extensively. He deliberated upon his growing disinterest in the job with his family, friends and teachers and within a week of his joining, the seeming phoniness made him call it quits.
He had no idea that this would be the start of an incredible journey. After quitting his first job, he joined Animation Rural Outreach Service (Arouse Society), an NGO located at Gumla, as a Project Coordinator.
Even in a low-paying job that offered no job security and demanded a strict financial discipline, Srijan was quite happy with his decision.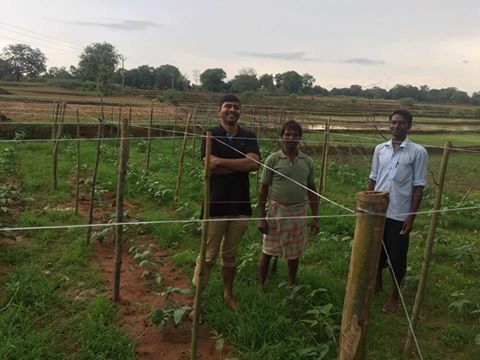 After the initial acclimatisation, he started mulling over the primary reasons for which he had quit his lucrative job. He had to do something to stop farmer suicides and bring about an improvement in their earnings and the overall quality of their lives. For this, he set himself the herculean task of convincing the farmers about the benefits of organic farming.
---
Also Read: Mumbaikars Quit High-Paying Jobs to Help Farmers Sell Indigenous Superfoods!
---
He says that farmers were well aware of the concept. The challenge laid in making them give up chemical-based farming and adopt organic farming. He was initially bombarded with a multitude of questions by the farmers like, "If organic is so good, then why was chemical farming introduced?", "Where will we sell our end products?" and "What if there is a pest attack?"
In no time, he understood that the farmers were looking at increasing their yield and did not seem to be worried nor interested in accepting any other advice. He took his time to explain to them that organic farming might give a lesser yield initially, but by encouraging varied cropping patterns, it would eventually have a higher yield. On the contrary, chemical-based farming would have increased production initially, but destroy soil fertility in the long run.
He was also well aware of the fact that though many a government support schemes and yojanas exist, they are yet to reach the farmers with a full vigour that can motivate them for a smooth switch to organic farming. For the time being, he had to think of other ways of convincing the farmers.
With his team of three field staff members, Srijan started to pursue the implementation of organic farming initiatives on a pilot-basis in Salyatoli village, located on the border of the Gumla and Palkot blocks of Gumla district in Jharkhand. The village was chosen for the pilot as the primary occupation was farming.
A preliminary analysis of the farming aspects of the village revealed that chemical fertilisers were introduced into the village around 2005-06. With time, hybrid seeds and latest technologies came too. And like clockwork, within a decade, the implications started showing with the soil demanding more water. Adding to the existing woes, the farmers started using more and more fertilisers at the imprudent suggestions of local dealers, whose sole profit-motive further deteriorated the soil and the financial conditions of the farmers.
A quick, focus group discussion with ten progressive farmers revealed their pain and lament as to how far they've come from the peaceful and invigorating lifestyle which was once the essence of village life.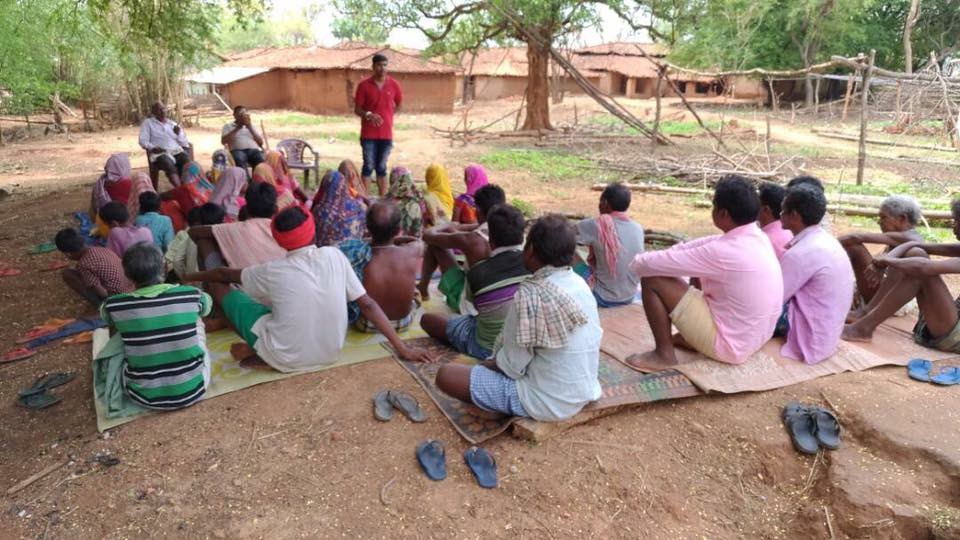 Rantha Pradhan, a leader in the vegetable production of the village, declares, "Sometimes development and modifications in village life are the main causes of destruction." The farmers added that while there was not much change in their income levels, the increasing cost of production and lack of fair pricing for their produce, despite the MSP in place was adding to their existing hardships.
(MSP or Minimum Support Price is a kind of market intervention by the Government of India to insure agricultural producers against any sharp fall in farm prices.)
With a tough task ahead, Srijan and his team knew that presenting statistical data alone would neither evoke farmer interest nor comprehension in organic farming. Thus, the route they adopted involved storytelling, through the use of relevant photographs and videos by including all 27 farmers of the Salyatoli village.
Initially, he also relied on regular focus group interviews as an ice-breaking technique. He used the well-equipped library of his NGO, and a frantic search for success stories over the internet helped him put across the long-term benefits of organic farming.
Srijan recalls that his NGO used to work on a project named Sustainable Options for Uplifting Livelihood (SOUL), funded by the Indo-Global Social Service Society (IGSSS). When he took over the charge of the project, he changed its focus and primary objectives to bring about an organic mode of farming.
In this pursuit, he also got connected with the Ranchi organisation, Field & Forest, which also worked with Dehradun's Navdanya. These organisations stepped in to provide training sessions, capacity building programmes and organic seeds to the farmers at no cost.
All 27 farmers of the Salyatoli village were convinced to spare 10 'dismil' of land (approximately 435.6 Sq Ft) for a pilot implementation of organic farming to ensure that they did not suffer losses in one go.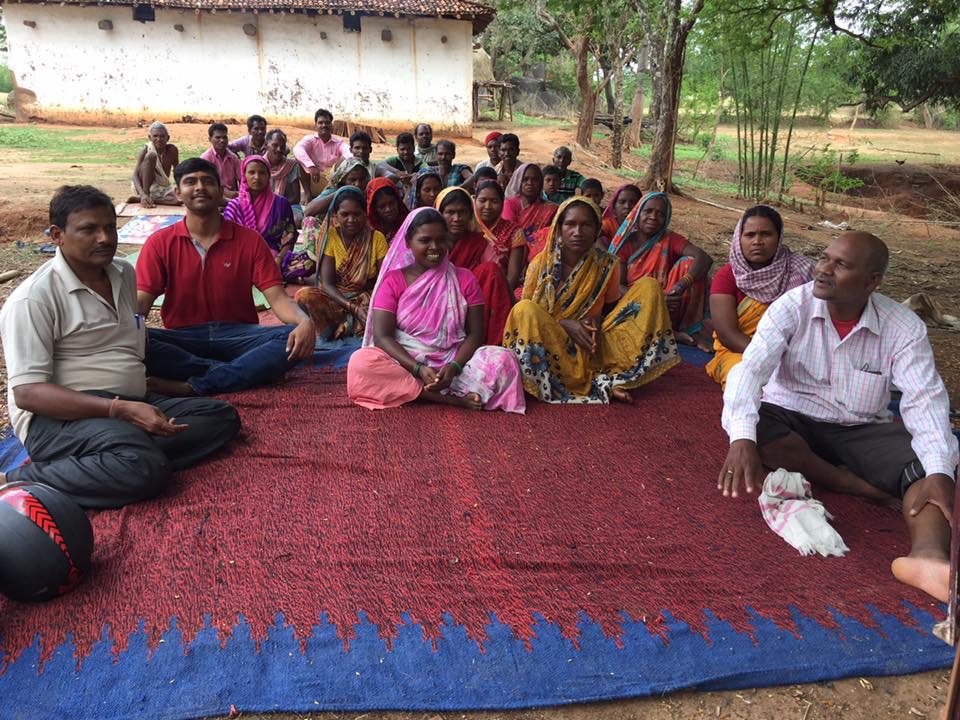 After raising some funds through various agencies and with certain other contributions by the local community, he was now convinced of the sense of ownership and earnestness with which the farmers were now looking at the issue in hand.
A 'Community Resource Person' (CRP) from the village was appointed. He was to be in regular, direct contact with the farmers and send photographs of pest attacks or any other issues to Srijan, who, in turn, sought advice from the agricultural scientists at vikasbazar.net (VBN). The immediate remedial action helped save the crops. VBN was a partner of Arouse Society and would pay the CRP Rs. 7,500 per month for his work.
Over a period, a decision was taken to empower, train and develop an expert from the community. For this, Arjun Oraon, 32, was chosen and was made to undergo a series of training programmes conducted by VBN.
Concurrently, farmers from eleven neighbouring villages were also provided with capacity building training programmes by the expert trainers from Vikas Bharat, Gram Utthan Kendra, Birsa Agriculture University and the like.
Srijan also took special care to generate awareness on market linkages and fair prices. He created a farmer group with their consent and agreement. The overall efforts saw a total of 25 formal training sessions, conducted over a span of four months.
Each village had now developed a team of its own, which included one leader, one finance person, an expert who was good at using a smartphone and various other key community roles. The collaboration also helped in forward-integration through several value-added products like Guava Jam, 'Futkal' pickle etc.
---
Also Read: A Farmer's Step-By-Step Guide To Making The Switch to Organic Farming!
---
Srijan says that though many still expect government interventions to take care of the farmers, the environment and the biodiversity, he wouldn't look at it that way. According to him, it's a fight between the rich and the marginalised, between "unplanned development" and "indigenous and sustainable knowledge".
He finally signs off by saying that it's not about how many schemes we have in place to promote organic farming, but about how we can educate and thereby create an evolving farming society that addresses farm sustainability without compromising on food safety standards for the present and future generations.
(Written by Dr Madhuri Mahato and Edited by Shruti Singhal)
Like this story? Or have something to share? Write to us: contact@thebetterindia.com
Connect with us on Facebook and Twitter.
NEW: Click here to get positive news on WhatsApp!
We bring stories straight from the heart of India, to inspire millions and create a wave of impact. Our positive movement is growing bigger everyday, and we would love for you to join it.
Please contribute whatever you can, every little penny helps our team in bringing you more stories that support dreams and spread hope.