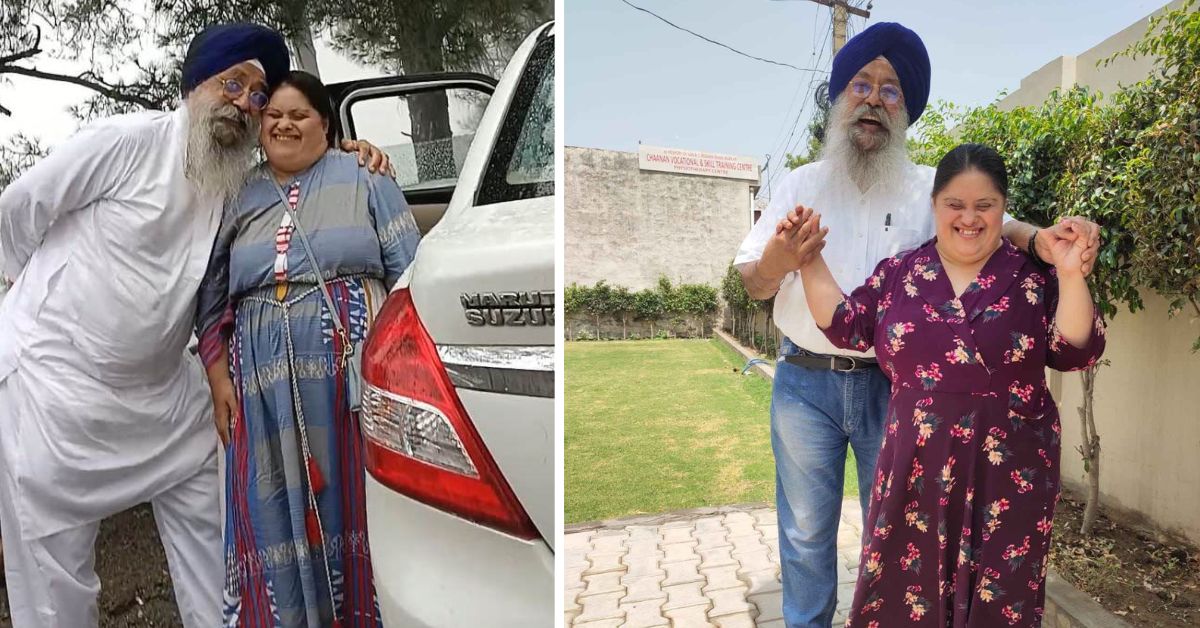 When his daughter Jasjeet was diagnosed with Down Syndrome, Punjab's Amarjit Singh Anand launched Chaanan, a loving home for disabled kids that also provides vocational training and jobs.
It's an early Tuesday morning in Wadala, Jalandhar. All seems to be quiet. But in a few hours, at 10 am to be precise, this silence will be replaced with the sound of laughter and chatter of 30 young voices, heading to the Chaanan Vocational Centre.
Here, a day of fun and learning awaits. Two things set these youngsters apart — their smiles are brighter than before, and their belief in life stronger.
While they all love going to the vocational centre, there is someone who is more excited for the day than they are. Amarjit Singh Anand, the 67-year-old founder and president of the Chaanan Association for Mentally Retarded Children, is waiting by the gate to greet them.
As we connect over a call, he tells me that through the years, Chaanan has become a place of hope and love, and a comfort zone for children with intellectual disabilities.
Amarjit's zeal to create such a safe space began in 1987, the year his daughter Jasjeet was born.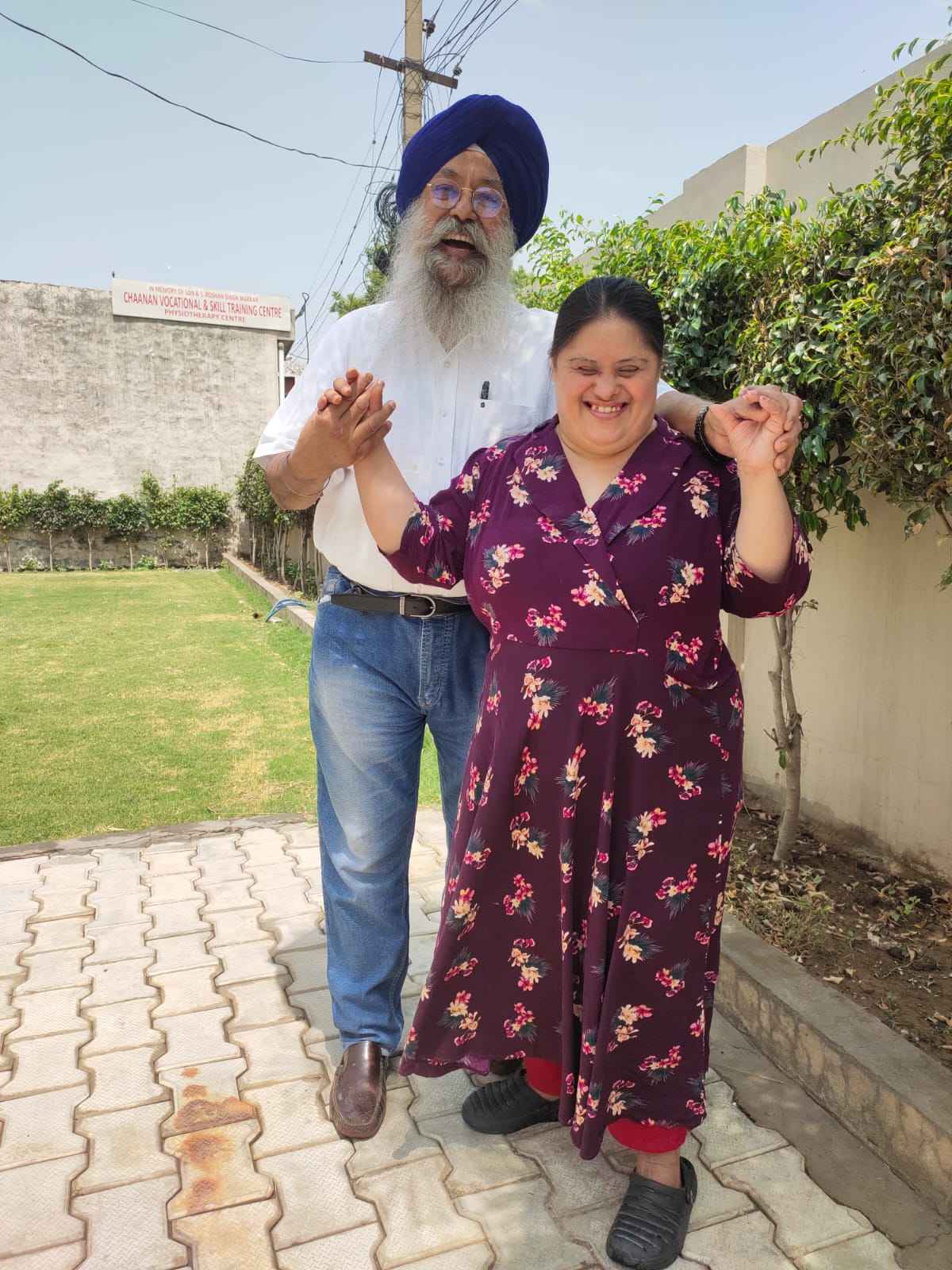 'We knew something was amiss.'
The birth of a child is an occasion for celebration, and in the Anand household, things were no different. Sweets were distributed, songs were sung, and Amarjit and his wife Opinder Kaur watched as their baby girl was the star of the show.
But as their bundle of joy grew up, they started to notice certain signs that suggested something was amiss. As Opinder recalls, when they would call out Jasjeet's name, she wouldn't respond. In addition to this, they noticed that she made no eye contact with them and that her fingers had one line in contrast to the usual two.
"All around us, people would suggest this was probably the result of a late birth," says Amarjit. "Neither the hospital where Jasjeet was born, nor the doctors we visited, later pointed out what the real problem was," he adds.
As they would learn two years later, Jasjeet had a condition called Down Syndrome. It was only when they visited an ENT specialist that she was diagnosed.
"We were shocked," says Amarjit, recounting how a horrific thought crossed his mind.
"How could we bring up a child who had this syndrome when we ourselves knew nothing about it?"
Thus began the quest of looking through newspapers for articles that could shed more light on the condition, or magazines that would detail such stories. In later years, Amarjit and his wife joined Yahoo support chats for parents of children with Down Syndrome.
Through time, they learned that Down Syndrome was a chromosomal disorder, and that with the right physiotherapy and vocational training, things would be better. So, they enrolled Jasjeet in a special school and started her on physiotherapy. But all the while, an unsettling thought lingered at the back of Amarjit's mind.
"Today, her mother and I are here to take care of her. What will happen when we are not?"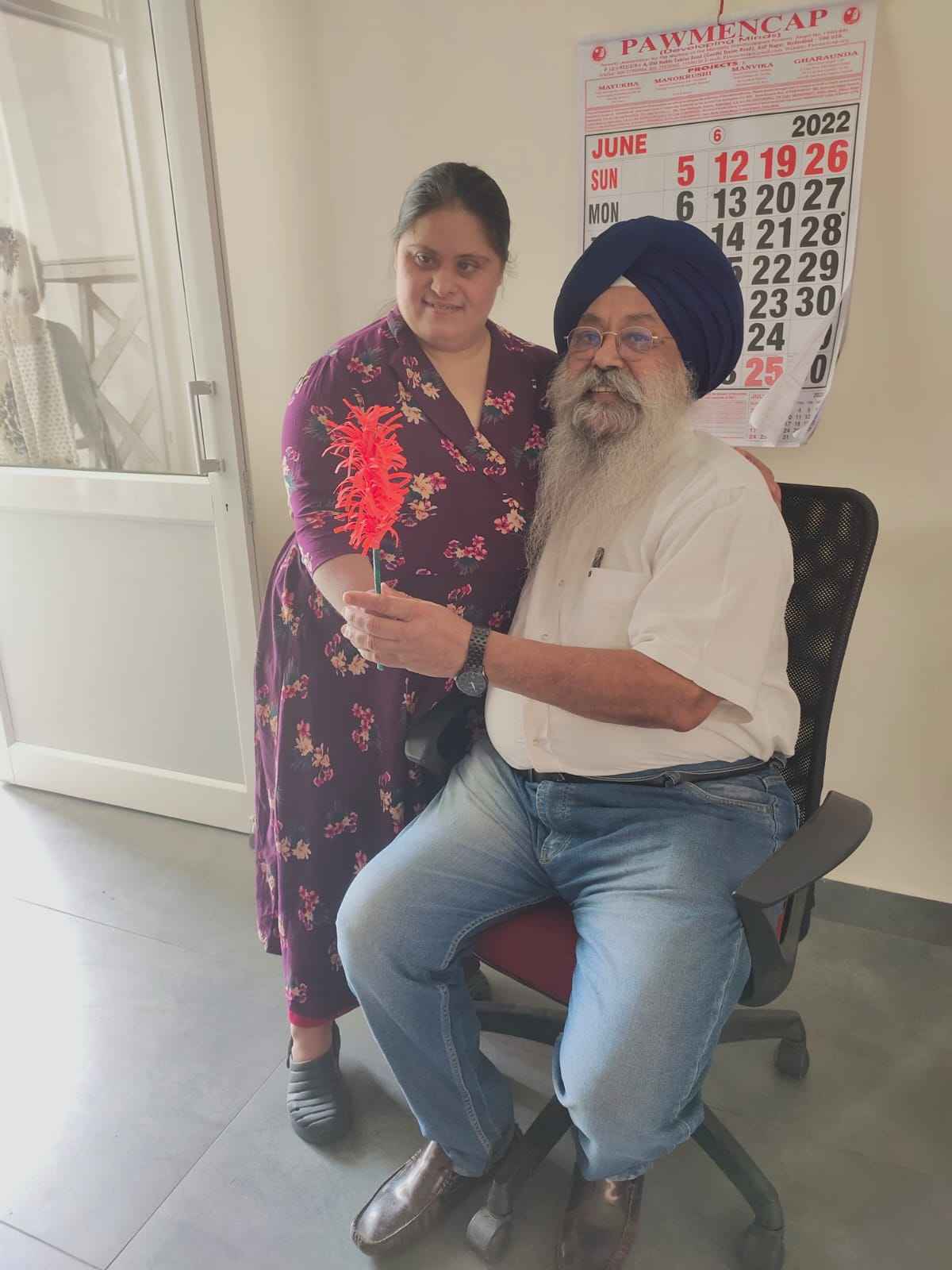 Building a safe space
As Jasjeet's parents would soon learn, they weren't the only ones with this concern. As they started attending workshops in Punjab, they met other parents who also shared the same fears.
In 1994, during one such workshop at a school, they found solace in the talk given by Dr K N Ojha, then regional director of NIMH New Delhi.
This sowed the seeds of starting one of Punjab's first parent associations for persons with intellectual and developmental disabilities (PwIDD). And so, Amarjit founded the association, which he named Chaanan. "I wanted to create a community through which we will be able to empower our children and enable them to be in safe hands when we are not around," he says.
Since its inception in '96, Chaanan has grown from a team of 11 parents to 400. Amarjit says he focused on expanding the core message and encouraging other districts of Punjab to also have such parent associations. Meanwhile, parents would meet frequently and have workshops and sessions to discuss how they were dealing with new challenges.
Years later, in 2014, they decided they wanted to have a vocational centre for the children. And in 2017, this dream was realised when they were given land in Wadala, Punjab by Mahindra & Mahindra to set up the centre.
With the association taking up most of his time, Amarjit, who was previously working as a contractor with BSNL Telecommunications, decided to devote his full time to the cause.
Monday through Saturday sees 30 students — or as Amarjit calls them, 'self advocates' — attend classes on the campus spread across 9,000 square yards of land in Jalandhar. Here, they visit the vocational labs, workshop spaces, and the physiotherapy room.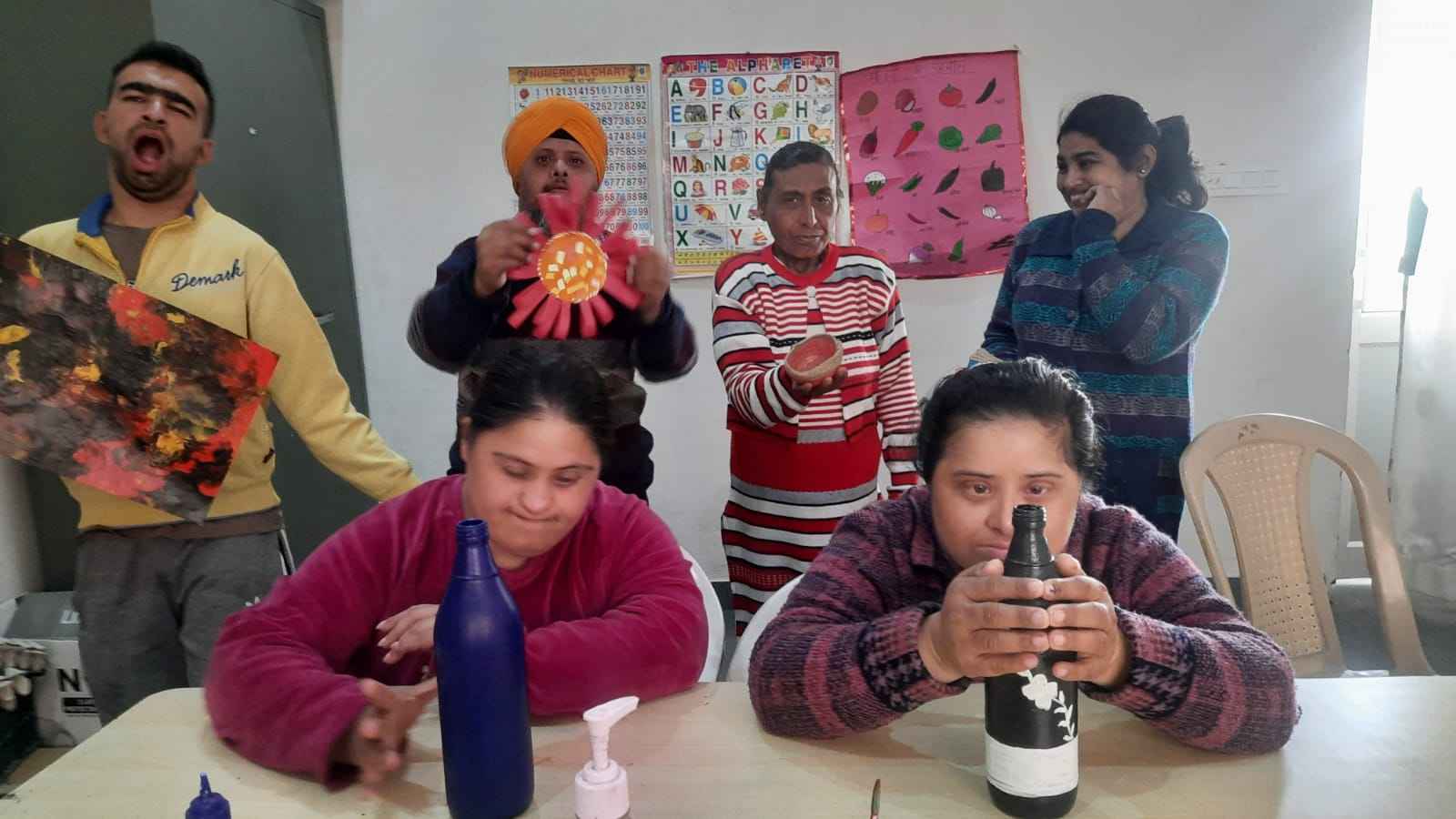 From 10 am to 2 pm, they engage in prayers, warm-up exercises, music, dance and painting, and craft.
"During the festive seasons, they also make bags, flower vases, and organic colours from flowers for rangoli," says Amarjit.
Through the years, the children who have walked through the gates of Chaanan feeling alone, and perhaps different, leave with smiles and accomplishments to boast of. "One of them, Bhavnish Aggarwal, studied at Chaanan and is now a professional choreographer employed at a dance academy," Amarjit says.
"Another self-advocate, Navjot Singh, had cerebral palsy and is now employed at a home decor store."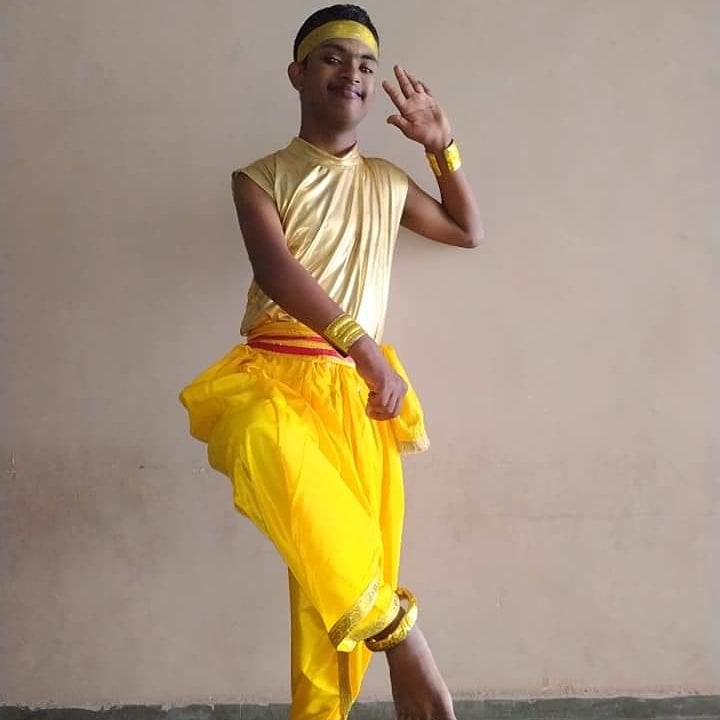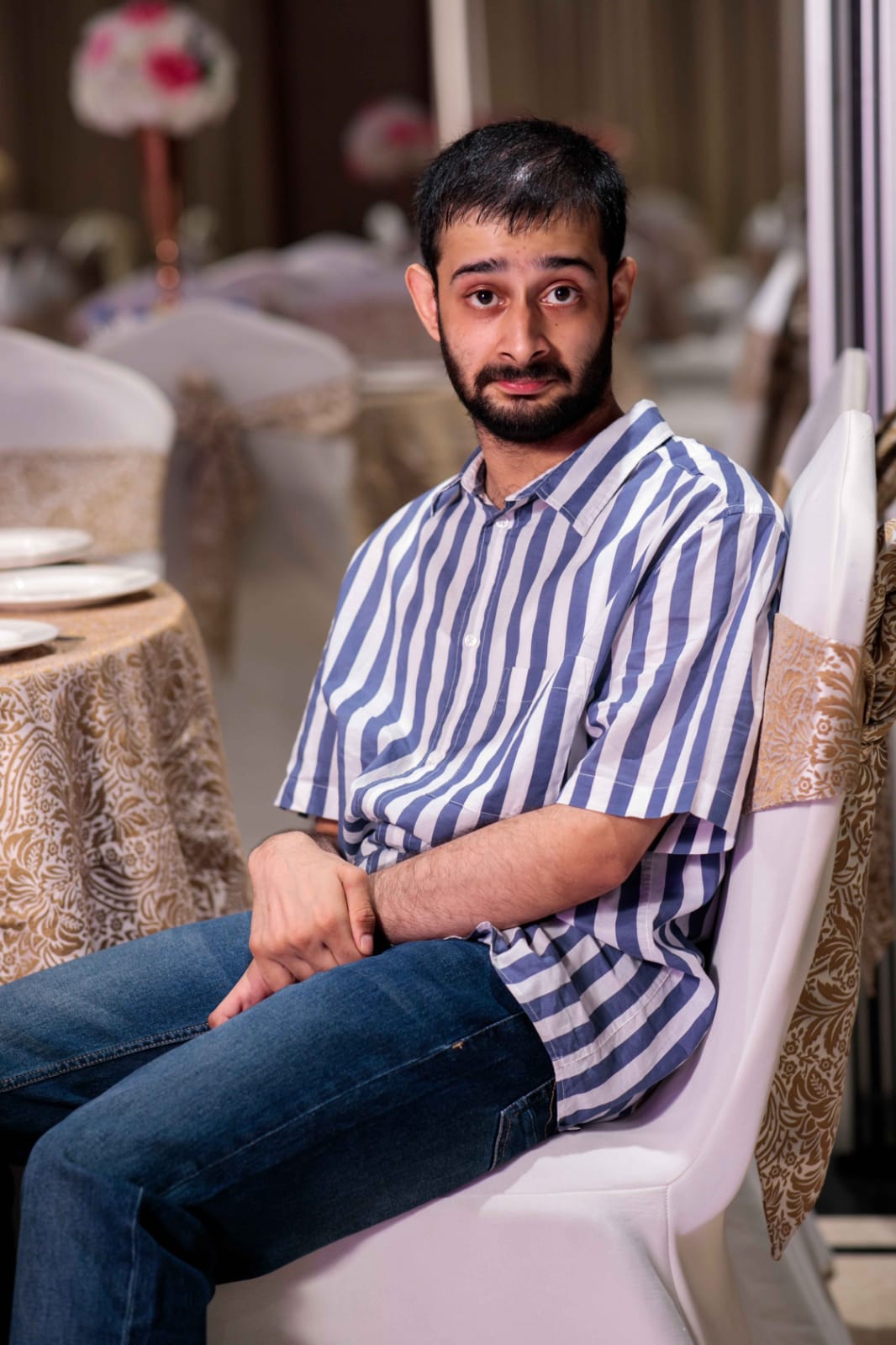 Having spent five years at Channan, Ishwinder is now employed at the Punjab Judiciary with District Session Judge, Kapurthala. He says, "Chaanan kar ke main aaj naukari kar rahe hein (Because of Chaanan I'm employed today)." He also added that he found the five years he spent here to be a very fruitful time.
For the self-advocates, coming here every morning is bliss. But for the parents, it is a safety net.
Indu Chaswal has two children studying here.
Having relocated here from Delhi, she says she was apprehensive about the services in the disability sector in Punjab. "Today, I am at peace. Under the leadership of Amarjit Singh, our children are being protected. They are equipped with legal, advocacy, rehabilitation services and counselling. I want to thank Amarjit ji for creating a happy and secure world for our children."
Widening the smiles of tomorrow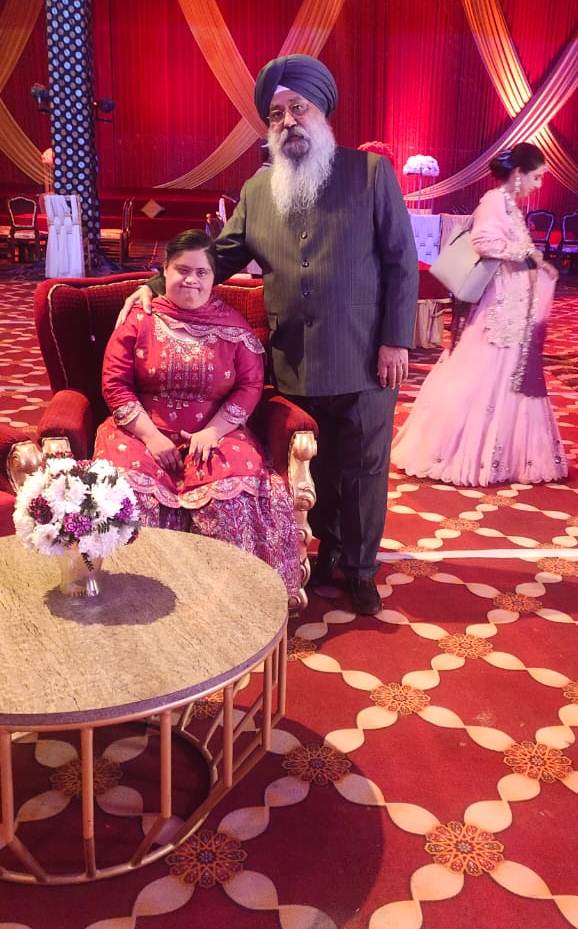 Today, as Amarjit looks back on this journey, he says he has his daughter to thank. He says being confronted with the challenge of understanding her condition inspired him to create this safe space.
But, the challenges persist.
He says when it comes to children with intellectual disabilities, parents are often sceptical of spending too much on education. "We often see that in spite of our continuous efforts, the parents do not get involved in the parents association concept."
Along with parental support, he also finds government support lacking. "We require strong advocacy to get proper representation, rights for intellectually disabled children, licences, etc."
While the children of Jalandhar have Chaanan, Amarjit urges parents in smaller cities to meet occasionally to discuss their issues and solutions as per their life experiences.
"I was faced with the challenge of bringing up a disabled child and, at the time, I had other parents to count on. Having a support system helps," he says. "It gives the feeling of family."
As for the future of Chaanan, Amarjit says they plan to set up housekeeping training, and also train the children for retail stores and fuel stations. Along with this, they are also looking at having bakery units, as well as tea and coffee booths in different districts.
In his words, "The future of Chaanan is bright."
As we come to the end of our conversation, I ask Amarjit what his favourite part of the day at Chaanan is. He laughs and says it's a coincidence I should choose this moment to ask this.
I gaze at the watch. It is 10 am.
I don't need Amarjit to answer my question. His favourite time of the day has just arrived.
Edited by Divya Sethu
Tell Us More
We bring stories straight from the heart of India, to inspire millions and create a wave of impact. Our positive movement is growing bigger everyday, and we would love for you to join it.
Please contribute whatever you can, every little penny helps our team in bringing you more stories that support dreams and spread hope.