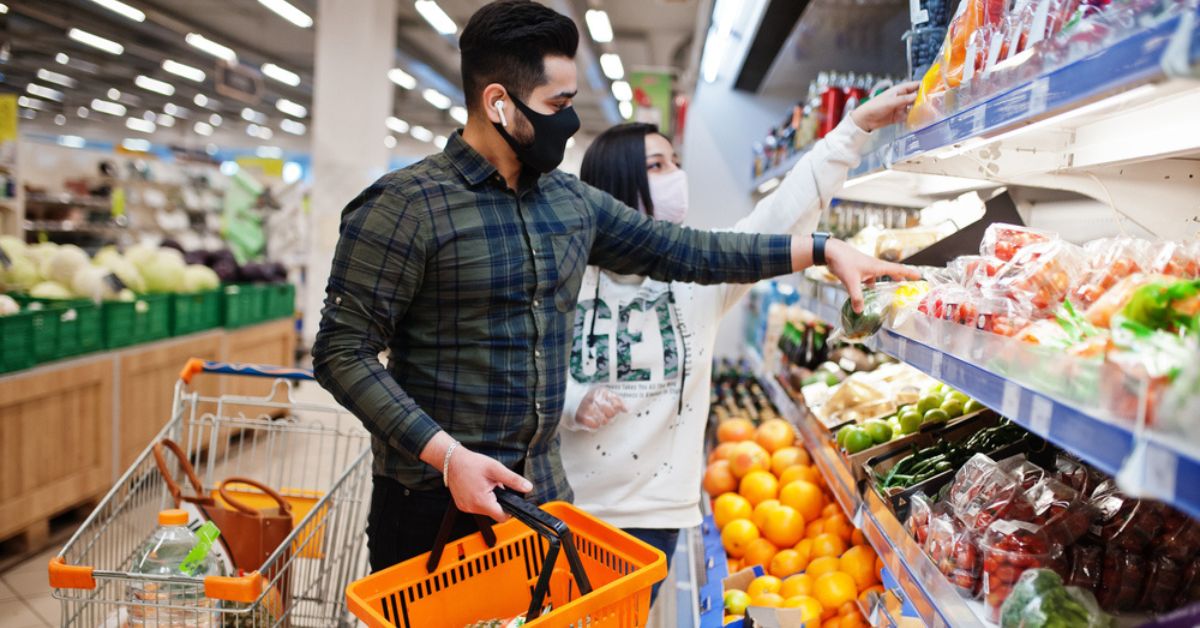 The Consumer Protection Act 2019 is a law that protects the rights of all consumers. Here's what you can do if you're a victim of false advertisement or if you're sold a defective product.
As the recent news about service charge not being mandatory sets a buzz across the country, here are a few more rights that every citizen should know about being consumers in India.
Is there a special law protecting consumers in India?
Yes, there is. It is known as the 'Consumer Protection Act, 2019'.
How do I know if I am a consumer to whom this law applies?
If you buy any goods or avail of any services in exchange for some consideration (i.e. money), you would be treated as a consumer under the law. But if you buy these goods to sell them further or for any commercial purposes, you will not be considered a consumer.
The law treats all mediums of purchase equally. Be it buying goods and/or obtaining services online, in person, through teleshopping, direct selling or multi-level marketing — all types of purchases are covered by the law.
What are my rights as a consumer?
The Consumer Protection Act broadly covers six consumer protection rights that are intended to safeguard consumers in general. These include:
1. Protection against hazardous products
2. Right to information regarding the characteristics of goods and services in order to be protected against unfair trade practices
3. Right to be assured access to a variety of goods and services at competitive prices
4. Right to be heard and for consumer interests to be given appropriate consideration
5. Right to seek redressal against the violation of any consumer rights
6. Right to consumer awareness, i.e. the law applicable to you.
The new service charge rule says that mandatorily imposing such a charge on a customer could amount to 'unfair trade practice'. What is this unfair trade practice?
If any unfair method or deceptive practice is adopted for the purposes of promoting the sale, use or supply of any goods or providing any services, it is said to be an unfair trade practice.
It largely occurs when a statement is made – either orally, in writing or by any visual representation, for
Falsely representing goods or services to be of a particular standard, grade, quantity, quality, etc.
Falsely representing any rebuilt, second-hand, renovated, reconditioned or old goods as new goods
Representing that the goods, services or even the seller have sponsorship, approval, performance, characteristics, etc. that they do not have
Making a false or misleading representation that concerns the need for, or the usefulness of, any goods or services
Giving any warranty or guarantee of performance, efficacy or length of life of a product that is not based on adequate or proper tests.
What if I'm sold a defective product?
If you are sold a defective product that causes you harm, the product manufacturer, service provider and seller who sell you such products can be punished under the Consumer Protection Act.
The law further goes on to describe what 'harm' entails. It could be either of the following:
It could include damage to any property apart from the product itself; any personal injury, illness or death; any mental agony or emotional distress caused by using the defective products or services.
If any of these things have happened to you because of defective products, you can file a consumer complaint.
An advertisement claimed a product had certain qualities. After buying, it turns out that it does not. Can anything be done in such cases?
Yes, such advertisements are called misleading advertisements. According to the consumer protection law, if any advertisement that gives a description of a product or service is not accurate and misleads consumers into availing of such products or services and misleads them into believing false information, it is considered misleading advertisements.
For example, brands that advertise products with a guarantee that their products will increase hair growth in a short frame of time and fail to provide conclusive scientific evidence, often mislead consumers through such advertisements. In such cases, you can file a consumer complaint.
What if I get charged more than the MRP (Maximum Retail Price) given on a product? What can I do then?
Often, products and services have a fixed cost, borne by the consumer. This cost, when fixed by the government, is called the Maximum Retail Price (MRP). In other cases, such price is displayed on the goods or on a price list or previously agreed mutually between consumers and traders/service providers. In any case, when such goods or services are sold for a price greater than this fixed cost, you can file a consumer complaint.
Are e-commerce platforms like Amazon and Myntra also covered under the consumer protection law?
Yes, the Consumer Protection Act also covers the e-commerce domain. It specifically provides that Electronic Product Sellers will have the same duties, responsibilities and liabilities as any other seller.
It also states that any disclosure of personal information of a consumer to another person or entity would amount to unfair trade practice.
Any product or service that is bought or sold through an automated or electronic network is covered by such a law. Therefore, all e-commerce retail is covered by the Consumer Protection Act, 2019.
The complaint mechanism for e-commerce transactions is as follows:
As per the Information Technology Act, all such websites/companies require a grievance officer to whom such complaint shall be made;
In case the complaint is not resolved to the satisfaction of the consumer, they can individually send the complaint to the seller/service provider with a deadline to resolve the issue;
In case the complaint is still unresolved, the consumer can file complaints at the consumer forums in their own city/local jurisdiction.
How can I file a consumer complaint?
For violation of any consumer rights protected under the law, complaints can be filed in two ways – online or through a physical application.
Online complaints can be filed here.
Physical complaints can be filed at the Consumer Dispute Redressal Commission which is available at the district, state and national levels. A complaint can be filed before either of the fora based on the value of goods or services that you have availed. For example, a district-level Commission can take complaints about goods whose total value is below Rs 1 crore. Moreover, you can even choose to file a complaint in a different forum based on the place where you reside or work, the place where the seller resides or works or where the dispute began.
One important point to be noted here is that consumer complaints must be filed within two years from when the dispute arose. Complaints filed after two years will not be considered.
If you have any doubts about filing consumer complaints, you can call the National Consumer Helpline – 1915
More information on how to file such complaints is also available here.
—–
This blog is written by Aditya Tannu, Consultation Fellow and Shonottra Kumar, Senior Associate for Outreach and Communications at Civis.Vote, a non-profit platform that works to enable effective dialogue between Governments and citizens, on draft laws and policies – using technology to bridge the gap between the two.
We bring stories straight from the heart of India, to inspire millions and create a wave of impact. Our positive movement is growing bigger everyday, and we would love for you to join it.
Please contribute whatever you can, every little penny helps our team in bringing you more stories that support dreams and spread hope.