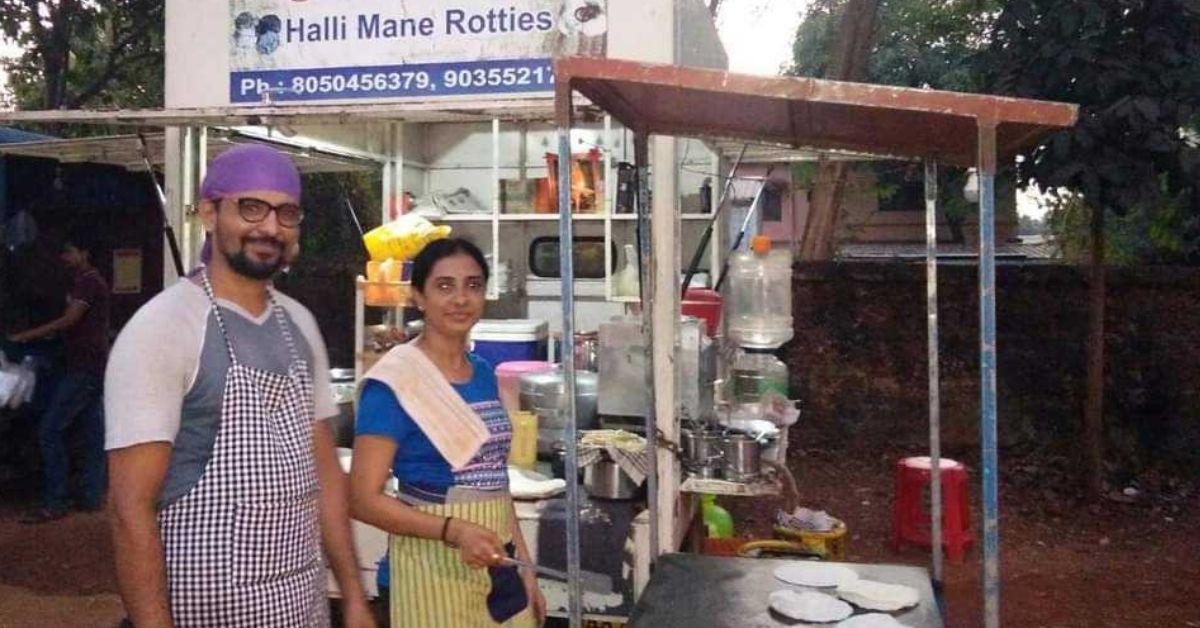 Shilpa was stumped when her husband Rajshekhar went missing. Watch how she turned her fortunes around with this second-hand food truck 'Halli Mane Rottis'.
Shilpa was living a comfortable life with her husband Rajshekhar, a businessman, and her young son. However, one day her husband left for a business trip and that was the last they saw of him.
The single mother now had to take care of her son as well as manage the home. With no educational background or work experience, she took up odd jobs in the attempt to earn some money but these were not sufficient.
Shilpa recounts how she would mix water with her child's milk hoping it would suffice. This was when she decided she needed to step up.
"My mother has always loved my cooking style and would jokingly wish for a hotel that served my food," she says, adding that this was what set her thinking to open a food venture.
So with a second-hand truck she bought, she began serving North Karnataka food in Mangaluru. The venture 'Halli Mane Rottis' that was started in 2015, grew and even recently garnered attention from the likes of Anand Mahindra.
Guests are treated to varieties of rice, chicken masala and idlis along with other dishes that earn her Rs 5,000 every day. Now, this entrepreneur aims to open her own restaurant in the future.
View this post on Instagram