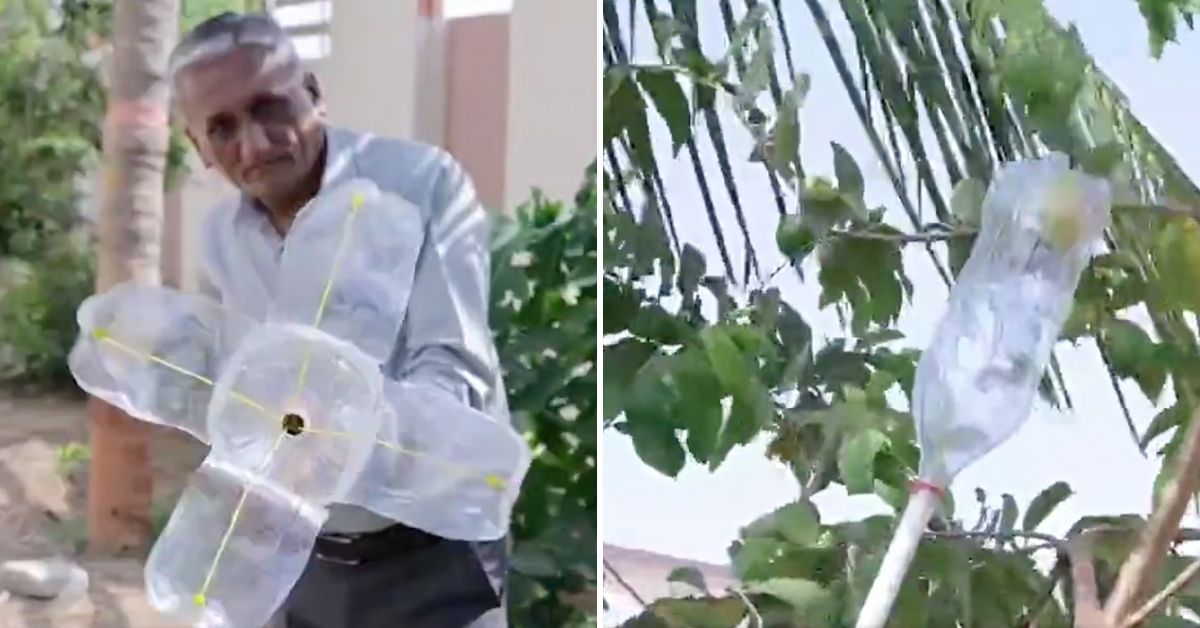 In a viral video, a unique innovation to pluck fruits from tall trees has sent netizens in a tizzy. Here's how you can make such a contraption at home.
A new video of a desi jugaad on how to pluck fruits from tall trees has taken the internet by storm.
The viral video shows a person recycling plastic bottles, plastic twines and pipes into a fruit plucker. The video, with millions of views so far, also demonstrates how the trick works. It has a person demonstrating the plucking of guavas from a tree using this simple technique.
The device also secures the fruit inside the bottle, which can be later opened to collect the fruits from it.
This video has a step-by-step tutorial on how to harvest fruits from your garden trees with ease:
Fruits in your garden too high to harvest? Check out this amazing desi jugaad! pic.twitter.com/KeFz6Hf99A

— The Better India (@thebetterindia) May 10, 2022