Laxmi Narayan Tripathi was once called a 'force of nature' by Salman Rushdie in The Half-Woman God. Now, through her tantalizing autobiography, 'Me Laxmi, Me Hijra', Laxmi just extrapolates on how that is true.
Laxmi was born in a Brahman household, raised as a son, sexually abused as a kid for being too feminine, discouraged to dance because it is a womanly chore, but rose above all that to embrace the identity of a hijra (transgender) and become a transgender activist.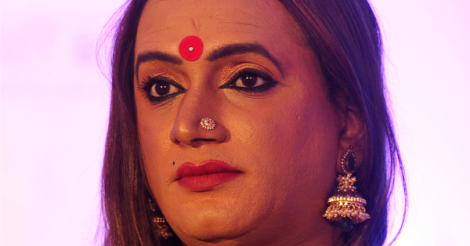 Her autobiography is a vivid tale of her early, painful experiences and the positivity that surrounded her despite being a transgender later in life. It exudes hope, strength and resolve to bring about change. It introduces us to the realm of hijras beyond the realm where they are only encountered in trains and otherwise, begging to make their ends meet.
Laxmi at 35  is not a quintessential hijra. Nor did she have the kind of life that everyone 'knows' that hijras live through. She identified her 'deviant' sexuality when she started getting attracted to men, she lived her life as a gay man, but she identified as a female and even had a stint as a bar dancer in Mumbai. In the end she chose to become a hijra, rather than get a sex correction surgery to promote and work for transgender rights.
Her book explores the complexities that she faced in meeting the societal expectations, and her equation with her family, who opposed her initially but later began supporting her, becoming comfortable with her sexuality and identity.
Laxmi has gained accolades and recognition for her efforts to dispel the myth of the rarefied third nature, not just from Rushdie, but others as well. She is the first transgender from India to attend the International AIDS Conference. She is also the first transgender to represent Asia-Pacific at the United Nations and right now her autobiography is gaining accolades left and right.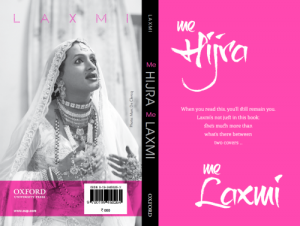 Her autobiography has earlier been published in Marathi and Gujarati, and the English translation was launched in March in the Oxford bookstore, Delhi. But Laxmi is not done. She frequently campaigns against the hijra gurus, who preach against sexual practices, advocates against section 377 of the Indian penal code, and is also running an organization with a couple of her friends, called Astitva, that works for the support and development of sexual minorities. She said  in her conversation with DNA that she hopes that "the government will devise a budget keeping in mind the third gender category or it might as well have someone represent us in the session."
Laxmi also has a postgraduate degree in Bharatanatyam and she equates dance to activism, as she describes her attachment to the art.