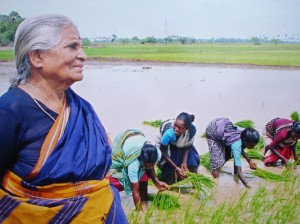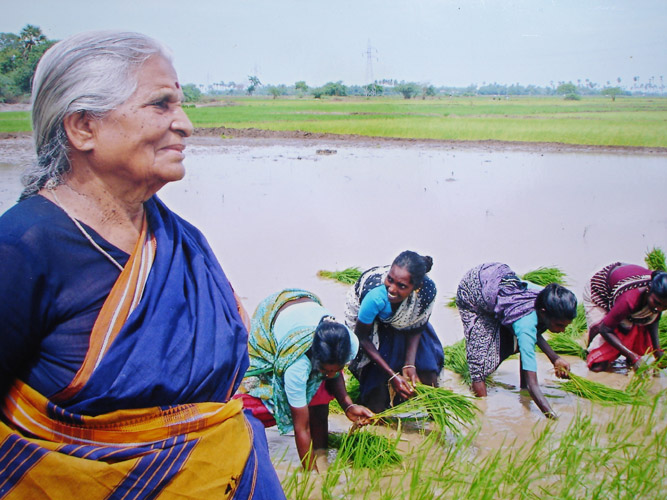 They are two old people from a small settlement in Tamil Nadu called Nagapattinam. And this year, the Sarvodaya couple – Krishnammal and Sankaralingam Jaganathan, will be honoured with prestigious Right Livelihood Award – also known as the Alternative Nobel.
The couple had started Land for the Tiller's Freedom (LAFTI) in 1981, a non-profit organization based on the Gandhian idea of equitable land distribution as a basis for rural economic development. It has its roots in the Bhoodan movement created by Acharya Vinoba Bhave, who advocated the Village Community ownership of land – a non-violent land revolution encouraging landowners to voluntarily submit their lands for community ownership. The Bhoodan and LAFTI movements have been instrumental in distributing 11,000 acres of land to 11,000 landless poor families for agriculture. LAFTI has also negotiated with government for land subsidies and with banks for reduced interest rates on loans for purchase of land. Read more about the organization here.
Rajaneesh Vilakudy has reported about the latest honour in Rediff News:
Talking exclusively to rediff.com from Kuthur, a tiny hamlet in Tamil Nadu, where the old couple reside, Krishnammal said, "We are happy. Our initiatives are being rewarded. It is a big award, but Padma Shree is bigger. It is an honor by the Indian Government, which we savour for our lifetime."
Describing them as India's Soul, the Right to Livelihood Award panel said the feat was "for two long lifetimes of work dedicated to realising in practice the Gandhian vision of social justice and sustainable human development".
The duo had been awarded with the Padma Shree in 1989. Sankaralingam is 95 years old, and has been involved in many struggles including the one for independence.
Two lifetimes dedicated to fighting for causes and seeing results. We can imagine how difficult and satisfying that must be, and offer our heartiest congratulations to the couple who have heralded sunrise in so many lives.
Link Courtesy: Bharath Madhavan. Thanks!
Image Courtesy: Right Livelihood Award Website