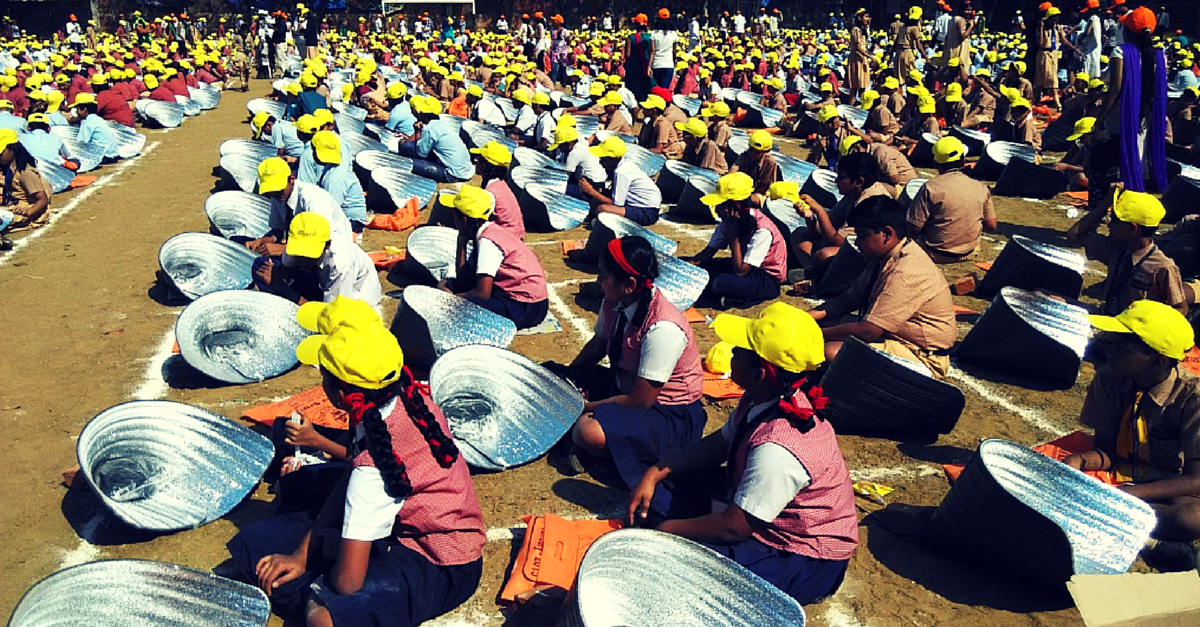 This amazing gathering of thousands of students who make solar cookers and then cook their own food is helping to spread awareness about sustainable energy like nothing else! Here is how The World's Largest Solar Oven Cooking Class is bringing a change.
This amazing gathering of thousands of students who make solar cookers and then cook their own food is helping to spread awareness about sustainable energy like nothing else! Here's how "The World's Largest Solar Oven Cooking Class" is bringing a change.
Energy is perhaps the most vital currency of the 21st Century. Our entire idea of growth, prosperity and a fulfilled life is based on the assumption that this source of Energy is infinitely available & harmless. But, as many climatic catastrophes and scientists have proved, we have now reached a stage where unless we find radical solutions to the way we use and harness energy, we'll be extinct very soon.
Of course, there are renewable and environment-friendly sources of energy available like solar, wind, hydro, geothermal, etc. However, none in their existing forms can replace our vast dependency on fossil fuels.
What is required in this case is not a single breakthrough technology or invention, but a series of those, backed by a mass level participation of billions of people – consciously ready to eliminate waste, increase energy efficiency and above all, willing to make small changes in their lifestyle to accommodate the use of eco-friendly technologies.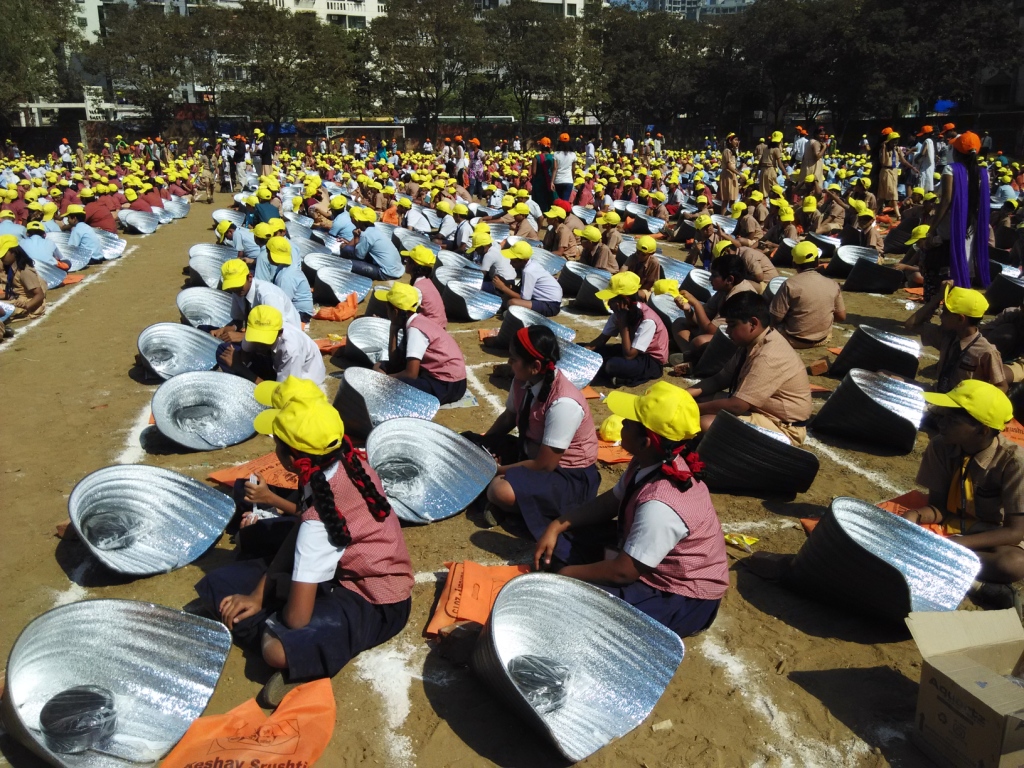 But unless the majority of our planets habitat join the revolution, nothing will change. And, honestly speaking, how many of us, even the most educated and passionate environmentalists, really do anything about it in our daily life?
Simplified Technologies for Life (STFL), a Jalna, Maharashtra-based start-up co-founded by IIT Bombay alumnus Vivek Kabra, designs products with a belief that serious and scary projection of the global climatic problems will never energize people to pursue an eco-friendly, sustainable lifestyle. Humans need a positive frame of reference, a hope, a deep sense of achievement that would lead to happiness to engage in any action that requires a change from the routine.
And for doing that what is needed is to innovate radically yet simplistically both in product as well as process.
This is exactly what STFL has been trying to achieve through SuryaKumbh – a Solar Cooking Festival where thousands of children and adults gather at a common ground, explore the art & science of harnessing solar energy by making their own solar ovens and cook their lunch using it.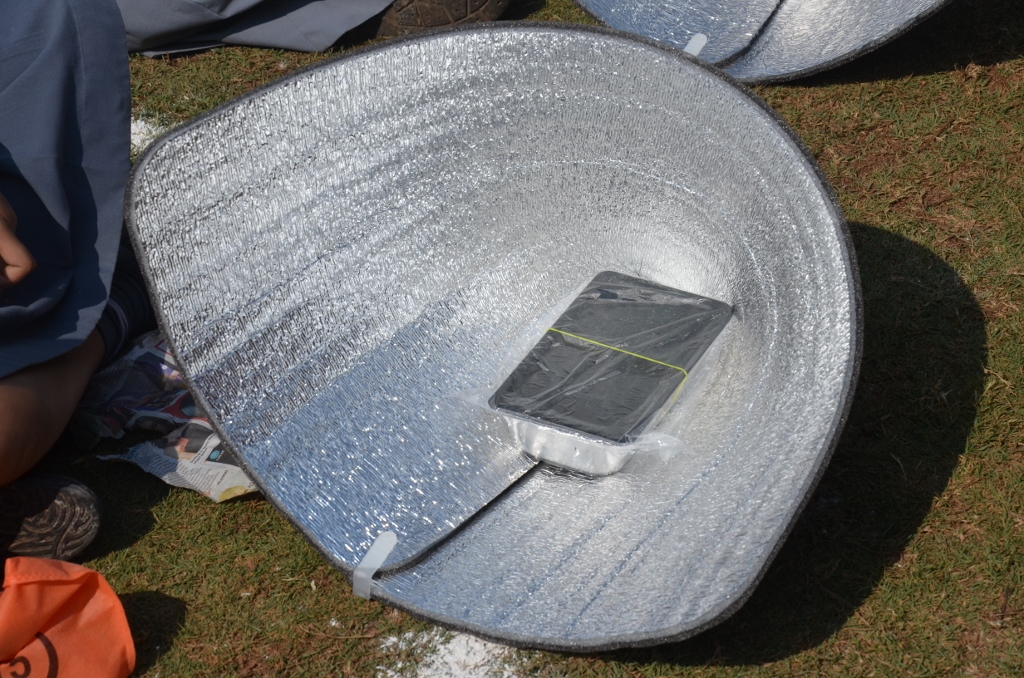 Literally translated as a festive gathering celebrating the power of the Sun, Suryakumbh started with 42 children in a small town of Jalna, in Maharashtra. Slowly, the festival has seen year on year growth with 2,250 children in 2013, 3,800 participants in 2014 and over 15,000 children in 2015.
Experienced by over 25,000 children till date, SuryaKumbh has been recognized as the World's Largest Solar Oven Cooking Class by Guinness World Record, Limca Book of Records, Asia Book and India Book of Records.
Landmarks of Suryakumbh Celebration:
As the above image shows, the activity itself is designed to arouse a child's interest from theory to practical hands-on working, to sharing the fruits of the labor (immediate feedback of how he/she did) and most importantly, transforming the follower into a leader by inviting them to propagate the experience to many more by conducting their own Suryakumbh festivals.
Solar cooking is all fine. But why do the organizers believe that this Suryakumbh experience goes beyond an ordinary workshop and will create energy leaders and innovators?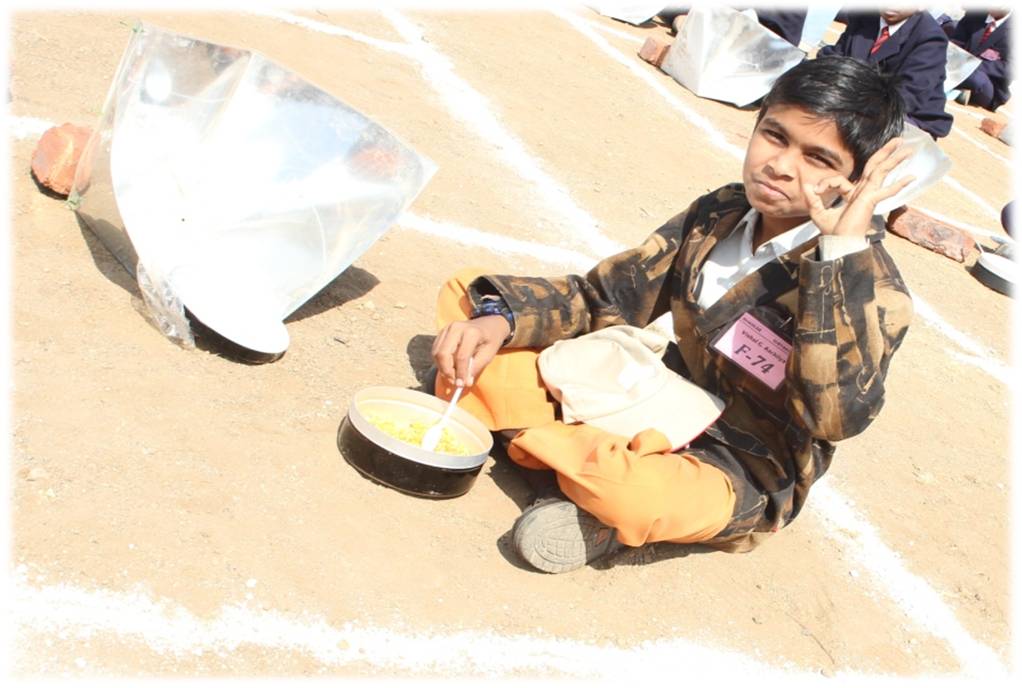 The answer lies in the simplicity of the process and the experience of participating in the world's biggest solar festival. Let's look at the process more closely-
Children come to the venue wondering how they would be making a traditional Aluminium-Glass type solar oven in a short span of 2 hours, forget about cooking in it.
But as the volunteers explain and demonstrate to them, they are surprised to see that a simple foam sheet, an aluminium pot and a carry bag, when assembled in a particular fashion, start functioning as a powerful solar oven within a few minutes.
Once the assembly is done, they begin cooking by inserting the pot in the oven. But being doubtful, they frequently touch the vessel to ensure that it's at least heating the pot if not cooking the food. And, as soon as they sense a high enough temperature, they turn optimistic.
When the time arrives and the children open their vessels, the joy and smile on their face is so viral and so wonderful that you know the festival has touched their hearts.
As in a festival you share the prasad (offering) and not consume it alone, in Suryakumbh too every child celebrates the power of the Sun by sharing their solar cooked prasad with others and you see the entire ground buzzing with laughter and pride at having made something really wonderful.
Children also feel super proud at having created the world record and a sense of belief that they can do wonders irrespective of age, gender, region, religion is sown in their hearts forever.
Children then take the oven back with them and continue experimenting with it to cook different meals and share the SuryaKumbh experience with friends, family, relatives, neighbours and school mates. This sharing helps transform a child from seeker to a leader and also instills a sense of confidence in them.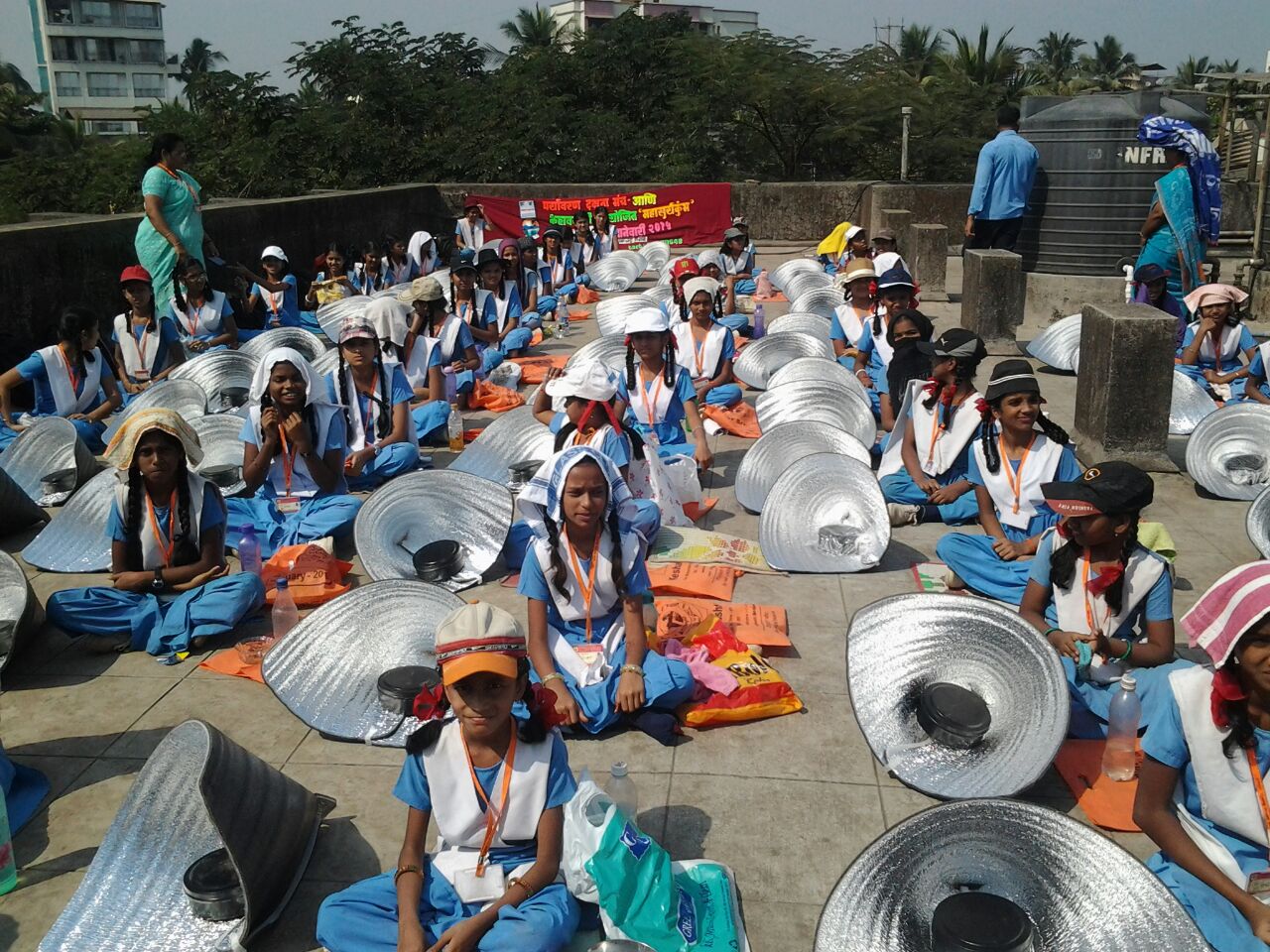 Thus, by igniting the minds of the millions of children, we believe this simple act of SuryaKumbh will help unleash the hidden energy that will help us to lead and create a happy, beautiful, sustainable and all-inclusive future.
Note:
Suryakumbh solar oven is a patent pending design by Simplified Technologies for Life. For more information about them, visit their website.
Mumbai based NGO's – Keshav Srushti & Prof Rajendra Singh Oorja Abhiyan have played a leading role in taking Suryakumbh forward from Jalna to Mumbai and in giving it the mass recognition that it has today.
Like this story? Or have something to share? Write to us: contact@thebetterindia.com, or connect with us on Facebook and Twitter (@thebetterindia).
About the author: Dr. Minal Chandak is a dental surgeon (BDS) by profession,a Solar Chef by passion, an avid reader and loves to jot down her thoughts sometimes.
We bring stories straight from the heart of India, to inspire millions and create a wave of impact. Our positive movement is growing bigger everyday, and we would love for you to join it.
Please contribute whatever you can, every little penny helps our team in bringing you more stories that support dreams and spread hope.
Tell Us More