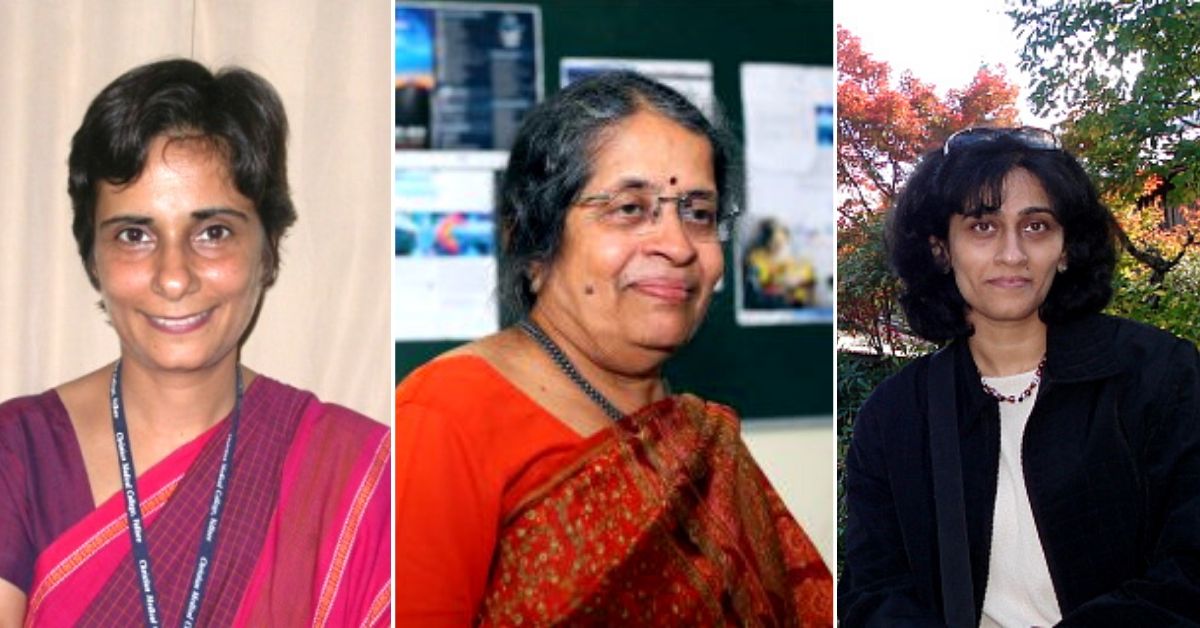 From pushing boundaries to smashing glass ceilings, these women are redefining the scientific fabric of India. #WomenInScience
Women in science – the phrase in itself is empowering, especially when it comes to the context of India, a nation plagued by its inherent patriarchy.
Almost one-third of graduates and postgraduates in the field of science are women, says this 2016-17 report by the NITI Ayog. As for tenured faculty positions in the Indian research institutes and universities, women account for 15-20 per cent of the posts.
Undoubtedly, these are doing an incredible job in redefining the scientific makeup of the nation.
The Better India (TBI) presents a list of Indian women in science making history with microscopes, test tubes, circuits or algorithms every day, away from the limelight.
Gagandeep Kang

Dr Gangandeep Kang (Credits: Researchgate)The current Executive Director of the Translational Health Science and Technology Institute, Gagandeep Kang, dominated the headlines in April 2019. She became the first Indian woman to be elected as a Fellow of the Royal Society (FRS) in London.
A clinical researcher by profession, 57-year-old Kang deserves special mention for developing the first indigenous vaccine against Rotavirus (Rotavac) which causes diarrhoea in lakhs of young children every year. Kang has also done remarkable research on enteric infections, gastroenteritis and child-centric viral diseases.
Kang's father was an engineer who introduced her to the world of science at a very early age. Later, Kang, who loved Biology, pursued a degree in MBBS from Christian Medical College, Vellore. She then shifted to higher research on public health as she felt that it would impact more lives in a better way.
Kang has openly spoken about existing microaggression and gender-based discrimination in the field of science.
Rohini Godbole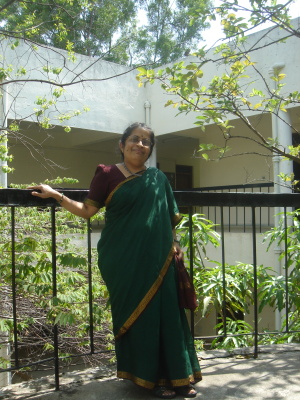 The 67-year-old Physicist working at the Centre for High Energy Physics, Indian Institute of Science (IISc), was awarded the prestigious Padma Shri in 2019, for her outstanding contribution in Physics over the past thirty years.
After completing her doctorate in Particle Physics from the State University of New York, Godbole returned to India in 1979 to pursue research, at a time when Physics laboratory had only a handful of women. Godbole went on to publish over 150 papers and make several marvellous discoveries, in diverse aspects of Standard Model of Particle Physics (SM).
Her research on the hadronic structure of high-energy photons influenced the design of next-generation electron-positron colliders.
Godbole is also an elected fellow at the National Academy of Sciences, India (NASI), Academy of Sciences of the Developing World, TWAS and the Indian National Science Academy.
With an illustrious career spanning three decades, Godbole is an ardent advocate of more women pursuing careers in science. She has even co-edited the book 'Lilavati's Daughters' – which chronicles the lives of noted women scientists of India.
 Sunita Sarawagi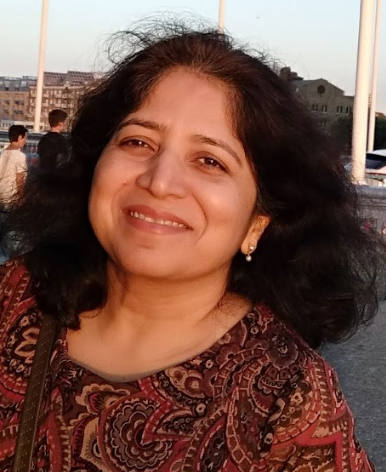 At 50, Sarawagi heads the Computer Science and Engineering department at IIT-Bombay. Her area of research is data mining and machine learning. For two decades, Sarawagi has been a leading scientist of India working on information extraction. She found her calling in Computer Science in the late 1980s.
Hailing from Balasore, Odisha, Sarawagi got into IIT-Kharagpur, ending up as the only girl in her undergraduate batch. After completing her PhD from the University of California, she spent two years as a scientist at the Google headquarters in California. She pursued her research in India when the internet boom was skyrocketing in the USA.
Today, she is a key figure in machine learning research in the country and envisions to impart the technology someday in the primary education sector.
Aditi Sen De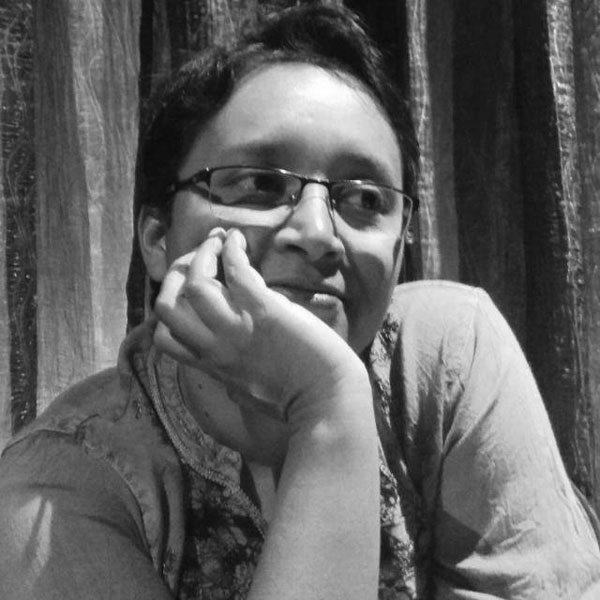 In 2018, Quantum Scientist Aditi Sen De became the first woman to receive the Shanti Swarup Bhatnagar Prize in the category of Physical Sciences. A professor at Harish-Chandra Research Institute in Allahabad, De won the prize for her remarkable research in the field of quantum information and communication.
45-year-old De, with a Masters in Mathematics, decided to delve into the world of Quantum Computing at a time when it was still a nascent domain, with only a handful of women pursuing into the subject.
De pursued her PhD in the same field at the University of Gdansk in Poland.
Though India still has a long way to go with regards to Quantum Communication, De's research is providing a solid stepping stone for her successors to execute advance research on the same. She is also a staunch advocate of gender equality in science and urges budding women scientists to hold on to their passion in the face of all social obstacles.
Kalika Bali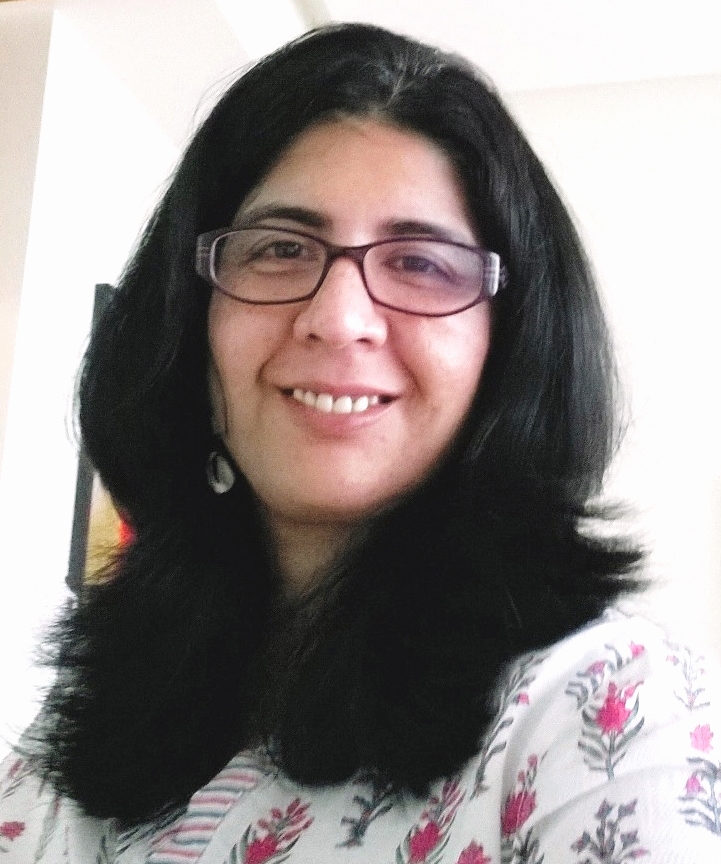 A leading researcher on Artificial Intelligence at Microsoft Research India, Bali is presently working on Speech and Language Technology. She says her research primarily focuses on – "the use of linguistic models for building technology that offers a more natural Human-Computer as well as Computer-Mediated interactions."
Bali pursued her graduation in Chemistry and a Master's degree in Linguistics from JNU, followed by a PhD in phonetics from the University of York. It was one of her papers on speech technology that grabbed the attention of a European speech technology company, who recruited her in their R&D. Later, Bali moved on to work with Microsoft.
Through Project Mélange, Bali works on code-mixing of multiple languages for both text and speech which aims to enable AI to operate in more than one language (eg. English and Hindi), similar to common human speech.
Another one of her projects – ELLORA (Enabling Low Resource Languages) works on ways of collecting data to build language technology for better conservation of resources. She has also partnered with NGOs working with tribal communities, to experimentally integrate tribal languages with Hindi and replicate the model with all major languages of India.
Devapriya Chattopadhyay
She is at present an Associate Professor of Earth and Climate Sciences at IISER, Kolkata. The 39-year-old paleobiologist has been studying the evolutionary patterns of molluscs to identify the prehistoric ocean circulation and its effect on ecology. Her research broadly aims to discover ways from prehistoric paleoecology to solve the modern-day biodiversity crisis.
Dealing with fossil specimens from Kutch in Gujarat, Chattopadhyay is trying to identify the present environmental triggers and aftermath of climate change on coastal and marine biodiversity. Her mention-worthy discovery includes how the melting of icecaps is lowering the salinity of the sea, thereby affecting many marine lives.
Chattopadhyay also admits to the existence of gender bias in the scientific sector of India. She condemns how women often blame themselves for being victims of gender discrimination and hopes the research sector in India becomes more conducive for women.
Vidita Vaidya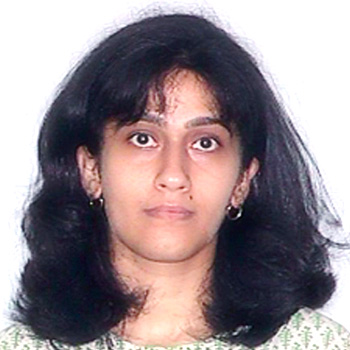 An alumnus of St. Xavier's College, Mumbai and the University of Yale, Vaidya is a neuroscientist with a knack for molecular psychiatry. Her mother is an endocrinology researcher, and her father is a clinical pharmacologist. No wonder then the enthusiasm for neuroscience runs in her genes. Ardently inspired by Jane Goodall and Diane Fossey, Vaidya always wanted to become a scientist. She completed her postdoctoral research at the University of Oxford.
Her main research includes the study of neurocircuits which regulate human emotions, and how mental health issues like depression, anxiety stem from changes in these neurocircuits.
At present, 49-year-old Vidita Vaidya is a faculty at the Tata Institute of Fundamental Research (TIFR), Mumbai – the institution where she had set up her first personal lab at the age of 29.
In 2015, Vaidya won the Shanti Swarup Bhatnagar Prize for her contribution to Medical Sciences in India.
Vaidya believes gender equality and welcoming more women into academia should start at a basic level – through open discussions and decisions. As a young student abroad, she was admittedly amazed to see women researchers balancing work and personal lives, even motherhood, thanks to the inclusive workspace, which she wishes to see in India.
Nandini Harinath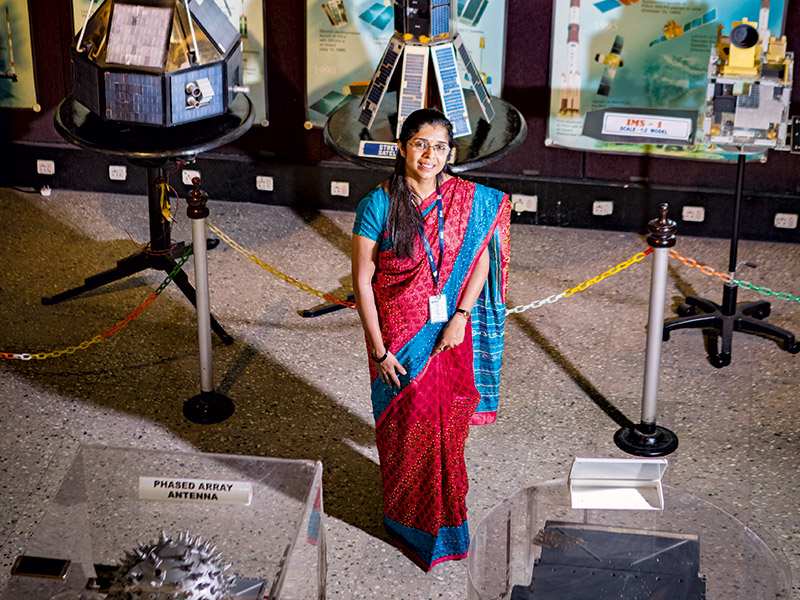 A rocket scientist at ISRO who has worked on over 14 space missions in two decades, Harinath's first and foremost exposure to space science was through the popular TV series Star Trek. She was one of the leading brains behind India's successful Mars Orbiter Mission – Mangalyaan, serving as a Deputy Operations Director. She also headed as the Mission system leader of NISAR – a joint satellite venture of NASA & ISRO, slated to be launched in 2020.
A mother of two, Harinath ascertained that gender bias had always taken a backseat at ISRO, where women scientists comprise over 24 per cent of the workforce. However, she admits from her experience that women across the world have to battle the socio-cultural stigma of being 'weak' in Maths and Science. She had also cited a study which revealed that often male scientists were promoted based on their potential. In contrast, their women counterparts had to prove actual accomplishments to attain the same positions.
For all these women, challenges had been aplenty – be it in the personal or professional front. But these women triumphed over social stigmas, sexism, gender discrimination and patriarchy with their intellect, hard work and mettle. They continue to serve as symbols of inspiration for millions of young women across the country to take a bold leap into a career in science.
---
Also Read: 7 Incredibly Smart Indian Women Scientists Who Make Us All Proud
---
(Edited by Saiqua Sultan)
Featured Image Credits: ResearchGate, Academia, IISc
Like this story? Or have something to share?
Write to us: contact@thebetterindia.com
Connect with us on Facebook and Twitter.
We bring stories straight from the heart of India, to inspire millions and create a wave of impact. Our positive movement is growing bigger everyday, and we would love for you to join it.
Please contribute whatever you can, every little penny helps our team in bringing you more stories that support dreams and spread hope.