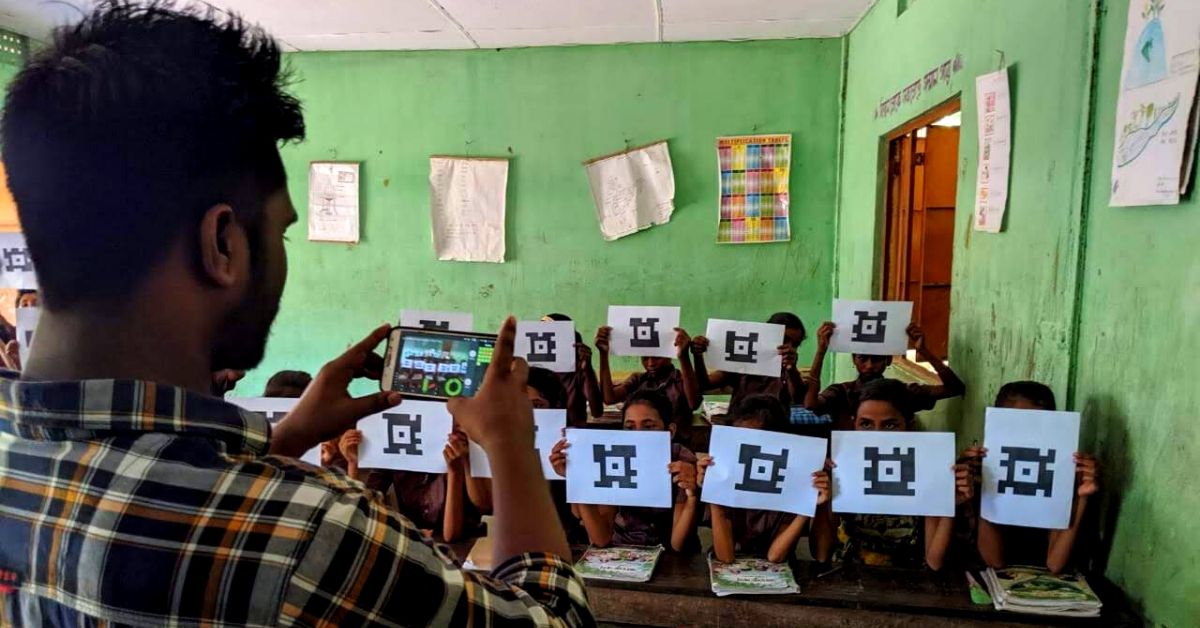 How many times has a teacher moved on before you understood the lesson? This start up is putting an end to your doubts.
India may boast of high enrollment rates in schools but are the children learning enough? The "Annual State of Education Report" (Aser) says that only 47.8 per cent of class 5 students in some rural areas are able to read a class 2 level book and only 43 per cent of class 8 students can solve class 5 level arithmetic questions.
In a nutshell, the minimum proficiency levels of students in rural India are very low.
This problem is not just about rural India but persists globally. The UNESCO Institute for Statistics reports that 617 million children and adolescents across the world are not achieving minimum proficiency levels in reading and mathematics. These statistics, the reports mentions, signal "a learning crisis" threatening the progress of the Sustainable Development Goals (SDGs).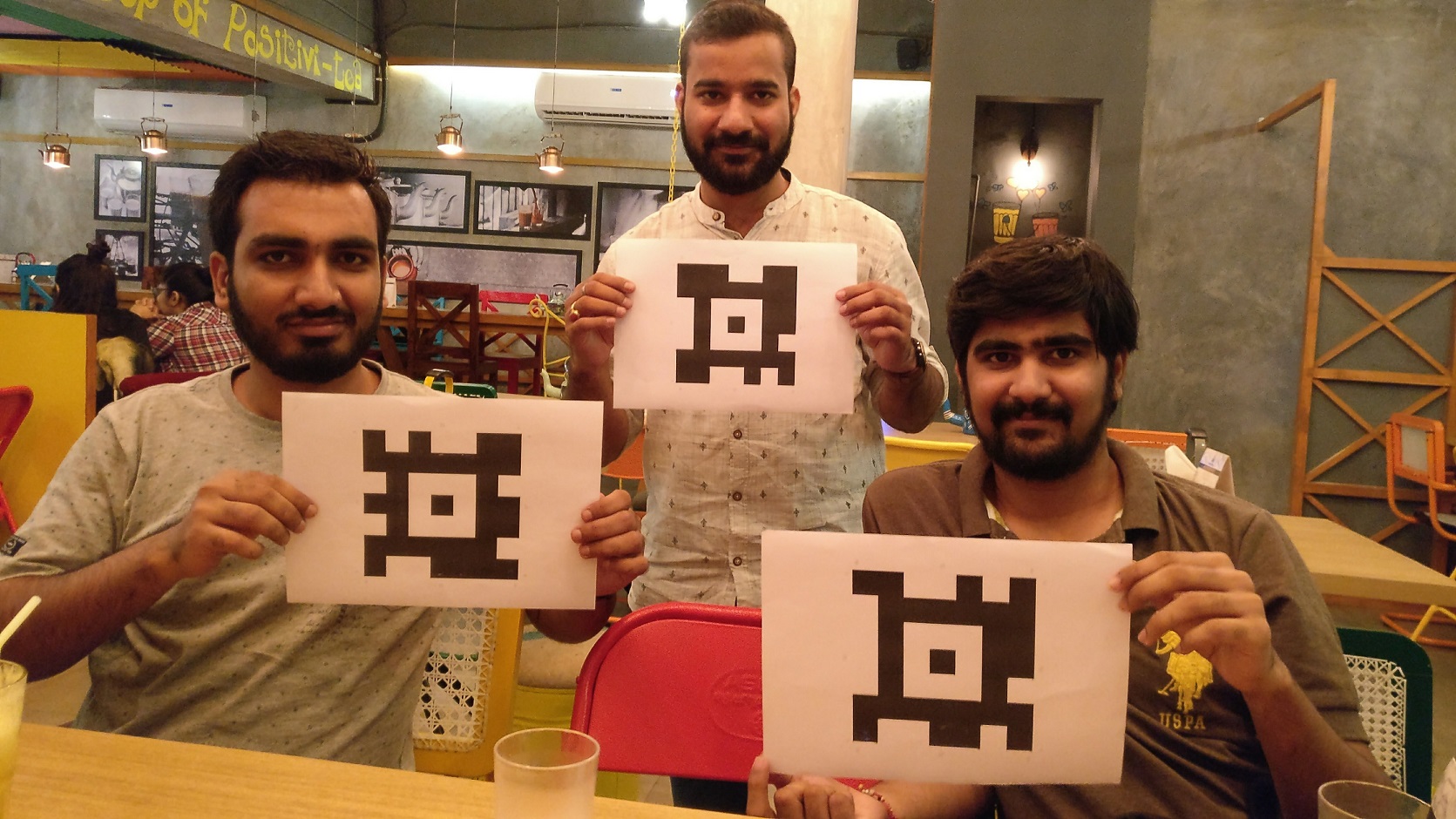 To address this gap in learning, startup 22bate7 has launched 'Picards', a technology that could keep the teacher informed about the learning graph of each child in the classroom.
With the aim to facilitate better classroom learning, this solution helps the teacher conduct quick polls, helping them assess the comprehension level of each student in the classroom while promoting effective teaching practices.
So far, PiCards has covered 22 Indian states, assessed more than 2 lakh students and is currently used for impact assessment of 401 projects related to classroom learning.
"We believe that good quality education should be a basic right and not a privilege. We wanted to create sustainable impact at large scale so we chose to build affordable technological solutions that could be used to improve learning outcomes among students even at the grassroots level," says Abhinav Tripathi, one of the co-founders.
PiCards—How They Help Students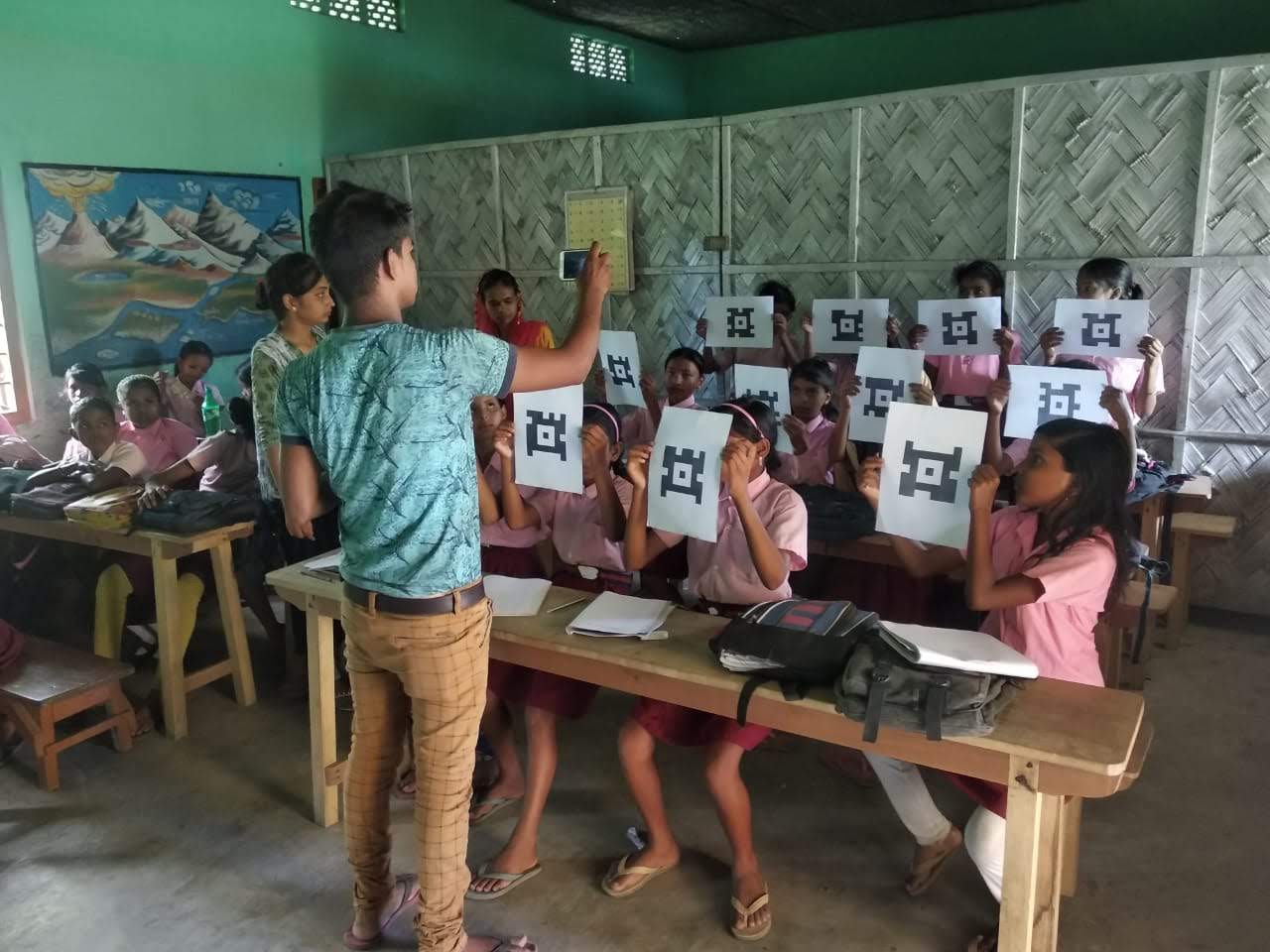 Founded on 23 February 2017, 22bate7 is the brainchild of Abhinav Tripathi, Nilesh Suthar and Anuj Kosambi who were batchmates at the Dhirubhai Ambani Institute of Information and Communication Technology (DA-IICT) in Gandhinagar, Gujarat.
The trio had worked together on several projects while in college and decided to work on an issue they deeply cared about.
The founders knew that teachers in the West use clicker devices to tackle such a problem. By conducting quick polls during and right after the classroom lesson, teachers are able to assess the comprehension levels of the learners quickly, and increase classroom participation.
"But, clicker devices are expensive and involve a digital setup which is not practical for all schools, especially in the rural areas," says Abhinav.
The trio have replaced these clicker devices with sheets having unique QR code-like patterns and the four orientations of the sheets become options A, B, C, and D. The teachers can scan all these cards at once through their mobile app and know in real time who answered what; counts of A, B, C and D; and how many were correct.
"Traditionally, in classrooms, teachers teach something and ask how many students understood what was taught. Only few students respond and the teacher moves on. Observation suggests that teachers are able to engage just about 25 per cent of a class while the rest are left behind as they are shy of asking doubts," explains 25-year-old Abhinav.
Teacher's speak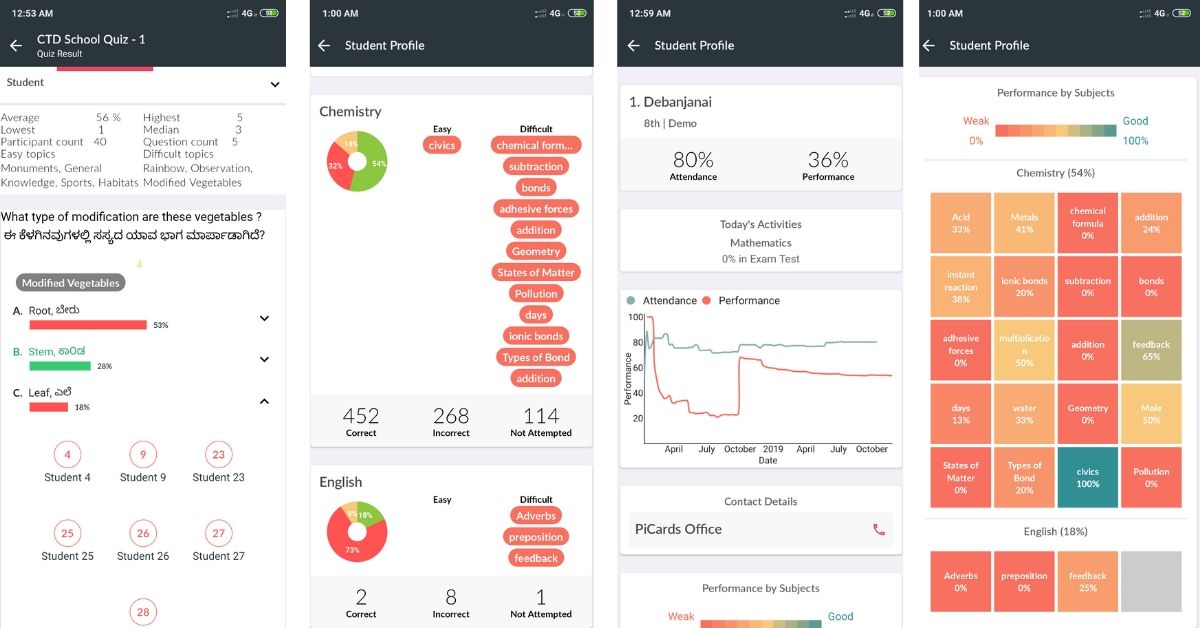 Hamsalata K, 42, Senior Manager for Impact Assessment at the Agastya Foundation, says that there are at least 1.5 lakh children who have used PiCards as a part of their classroom learning.
"We work with about 7 to 8 lakh students in a year and it becomes extremely difficult to correct questionnaires. If we assess them in June, it takes two to three months in correcting these and we do not get real time data on the child's performance," she explains.
Also, she explains that printing questionnaires comprising of six to seven pages each is a huge cost for them, while paper also gets wasted. Since each kid is assigned a PiCard, there is no need for manual data entry and it avoids errors in the process.
"With PiCards, they now allocate few additional minutes for response collection after the students are done with the exam. This saves time on evaluation, data entry and since the responses are synced to the analytics platform, analysis and reporting happens immediately. Factoring the time and resources dedicated for manual evaluation, PiCard is saving 16 years of a single person's work in just one year for one of its partners by automating all the manual tasks," explains Abhinav.
Ask Suhail Hassan Ahanger, 26, who has been working as a teacher with ThinkTac since the past 2 years. ThinkTac is an organisation working in the education sector where they partner with private and government schools to facilitate science learning among kids from the third to tenth standards in an interesting and interactive way.
"We would go to schools with different science models where we would discuss different concepts with the children. The whole idea is that we teach them in a manner which makes them think and understand the concepts easily," he says.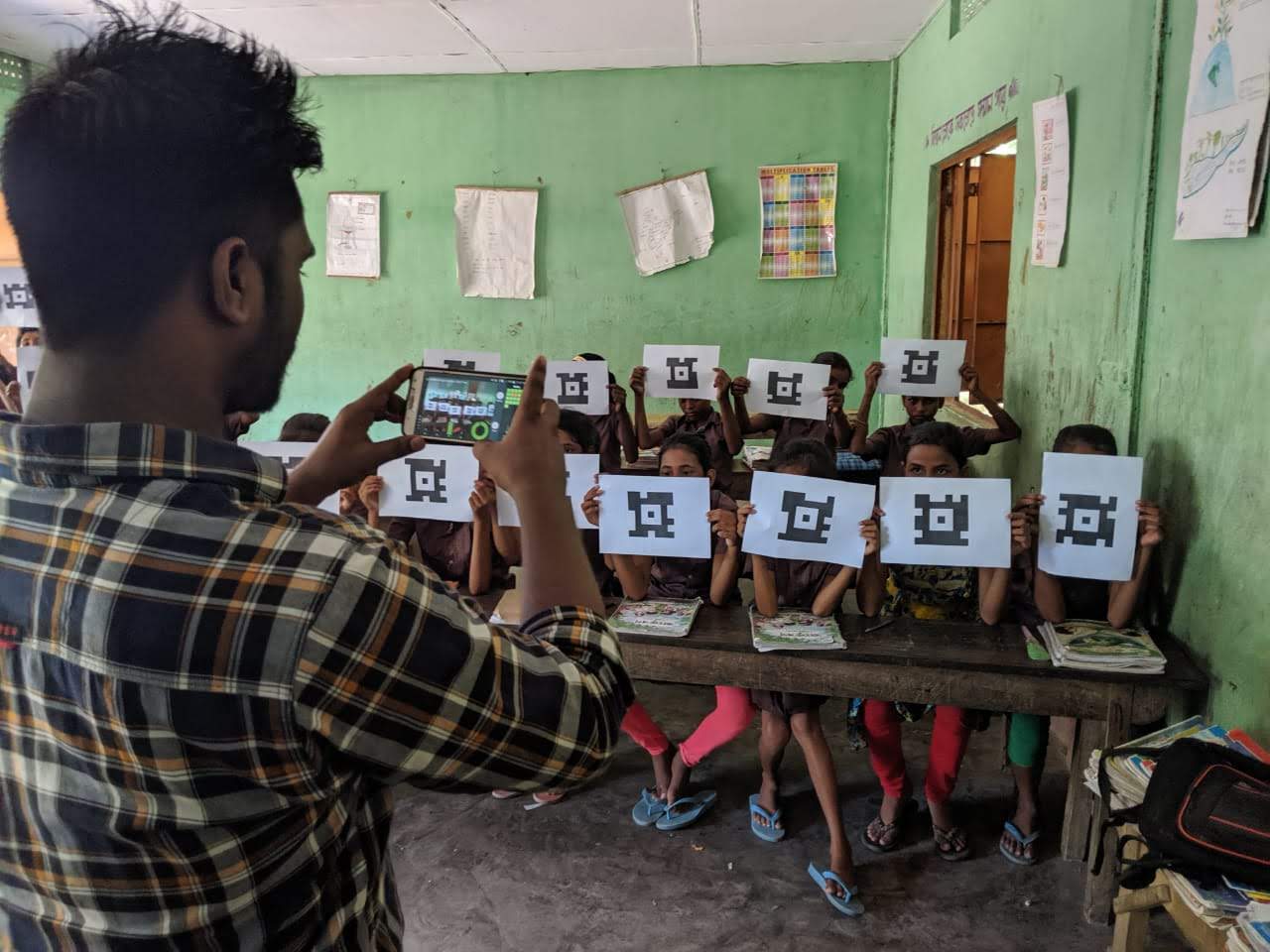 However, in a classroom comprising of about 25 to 30 children, it becomes extremely difficult to know if each child has understood a concept or not – he adds. Things have changed since January this year after they got in touch with Abhinav and started using PiCards in their weekly classroom sessions.
"The technology has helped so much in keeping track of what and how much each child has learnt. Each of these cards has a sequence which is then assigned to each child, which makes it easier for us to track if the kids have been able to grasp different concepts or not," he says.
Suhail adds that since they are able to identify each child and track their performance, it helps in ensuring that extra classes are taken in instances where the child hasn't completely understood a concept. They are also saving time and resources as they do not have to get printouts of questionnaires for each child.
Outside the classroom, this solution can be used in settings where immediate feedback is required from a group.
Teach70 is a program by Madura Microeducation that provides education to rural women about managing finances. The objective is to create better livelihood conditions for women to transform themselves into entrepreneurs. Under the program, 2,000 women have used PiCards as part of classroom learning.
The Founders, Operations and Important Projects
Abhinav is a techie who worked as a Research Intern at Microsoft Research in Bengaluru. He then went on to work as an Associate Consultant at Oracle after which he worked as a Software Engineer at a healthcare startup known as, 'Jana Care'.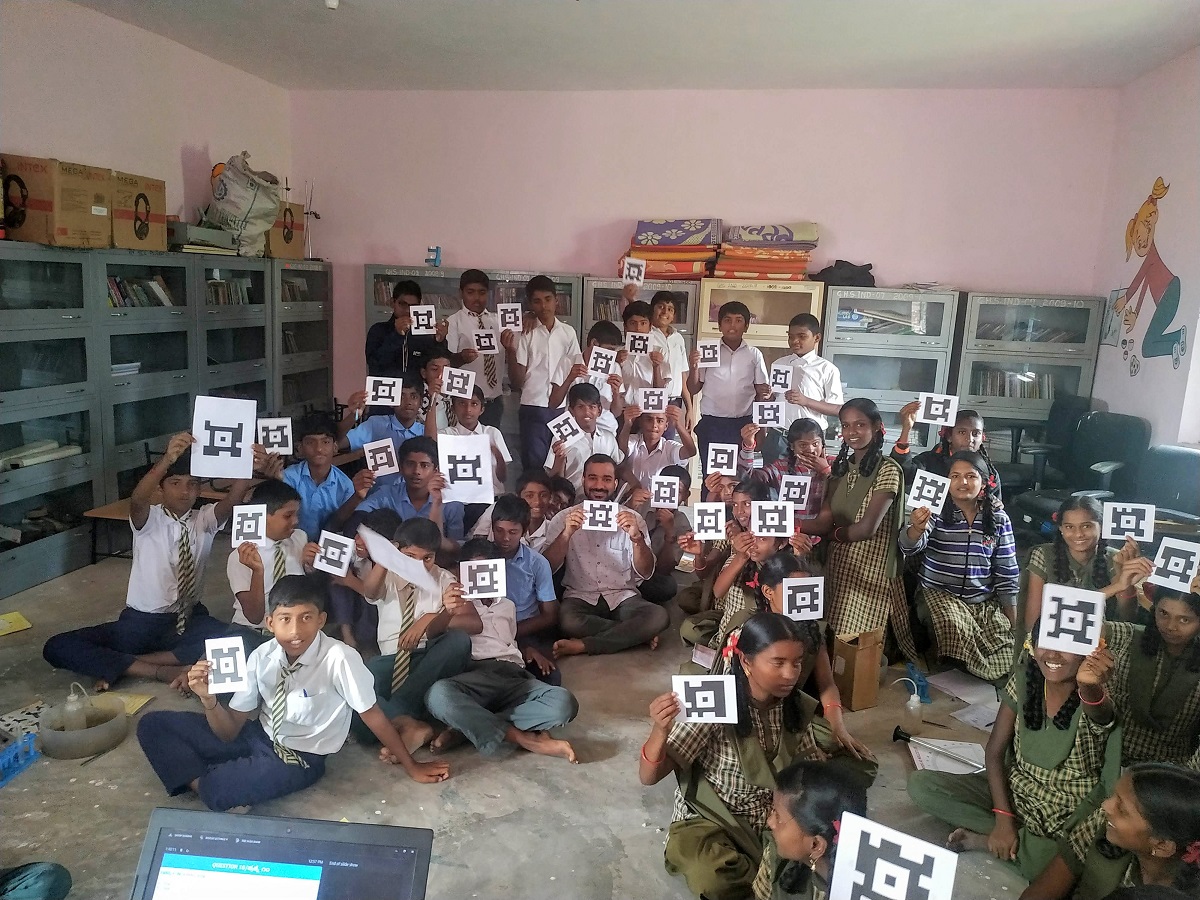 As for Nilesh (26), he worked in a startup he co-founded which was providing managerial services and then worked as a Software Developer at PlayPower Labs where he developed educational games for children.
And 25-year-old Anuj has earlier worked as a Software Engineer at Sprinklr, a marketing, advertisement and content management firm.
When they started out, the first version of PiCards was coded by Abhinav but, the current product has undergone several improvisations. In the initial phase of PiCards, the co-founders collaborated with the Agastya Foundation which disseminates Science education to students between the fifth to the tenth standards. This helped the startup improve their technology over time.
The startup's innovation has already been validated and recognised by different platforms. They were one of the six winners under the Social Enterprise category in India Innovation Growth Programme 2.0 (IIGP), an initiative under the Department of Science and Technology (DST), Government of India, Lockheed Martin and Tata Trusts.
They were also one of the winners at the Elevate 2019 program by the Government of Karnataka.
What does the trio aim to fulfil in the future?
"As our platform is expanding, we constantly build more and more capabilities and the aim is to ultimately build an intelligent system that uses data to identify problems beforehand just on the basis of feedback from a group of people," says Abhinav.
---
Also Read: Retd 73-YO Opens 7 Library-Cum-Classrooms For Noida's Underprivileged Kids!
---
While they are all set to reach 5 lakh kids by June 2020, they aim to impact at least 10 million kids over the next 3 years.
"We are continuously looking to partner with the organisations that are running education improvement programs or undertaking impact assessments. Through partnerships, we aim to create a much bigger impact," he says signing off.
(If you are an NGO working in the sphere of children's education, you can contact Abhinav on +91-9538032332 or abhinavtripathi@22bate7.com)
(Edited by Saiqua Sultan)
Like this story? Or have something to share?
Write to us: contact@thebetterindia.com
Connect with us on Facebook and Twitter.
We bring stories straight from the heart of India, to inspire millions and create a wave of impact. Our positive movement is growing bigger everyday, and we would love for you to join it.
Please contribute whatever you can, every little penny helps our team in bringing you more stories that support dreams and spread hope.