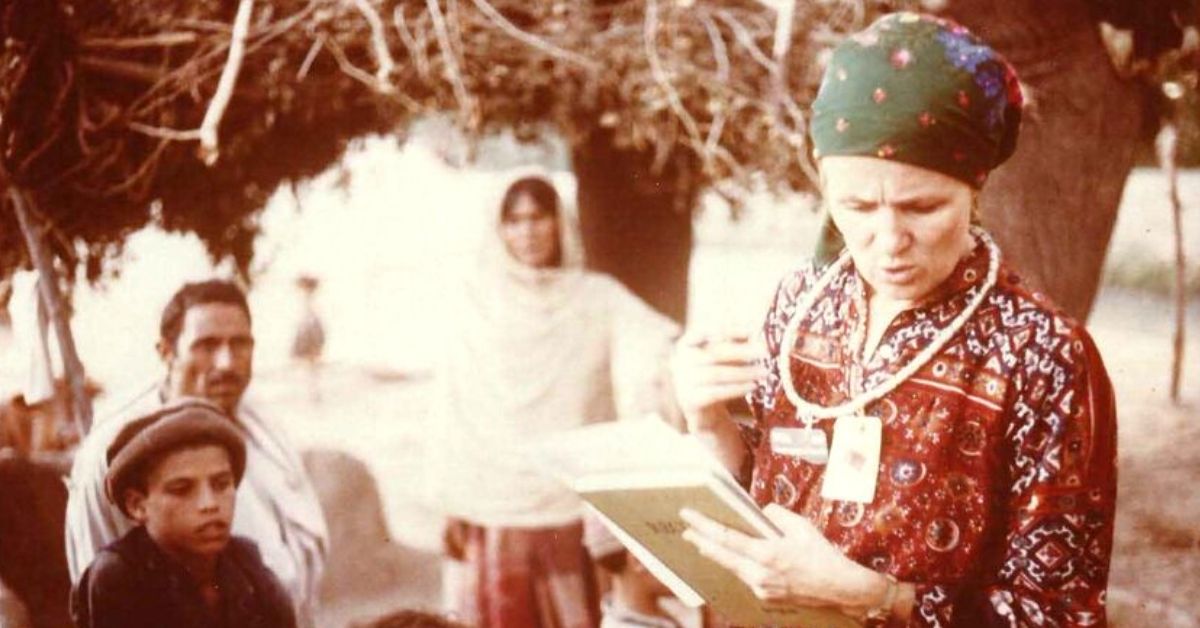 The WHO initially rejected their applications, stating that rural India would be too much of a culture shock for two American women. But, Mary Guinan and Cornelia E Davis stood firm and toiled on-ground to eventually help make India smallpox-free.
Not so long ago, there was a time in India when uttering the word 'Variola', or its more colloquial version—smallpox—sent a shiver down everyone's spine. The disease came in stealthily, with high fever, and within a few days, would proliferate fatally to claim one's life. Worse, the highly contagious disease would infect the victim's family, their neighbourhood, and gradually set in an epidemic in an entire region.
---
Save yourself from mosquito-borne diseases with this 100% herbal mosquito repellant spray!
---
In 1974, the biggest smallpox epidemic wreaked havoc especially in the highly populated states of Bihar, Madhya Pradesh, Uttar Pradesh, and West Bengal. Fear reigned across extensive areas as village after village succumbed to the ailment.
Families would flee their village the moment they heard of a smallpox case in their area, often leaving their nearest and dearest ones on their deathbeds. Smallpox was thus widely known as the disease of no-return, killing three in every ten people. Overall, it had claimed millions of lives across the planet.
The lack of treatment only increased the helplessness of the people. They resorted to religion to spare them from the 'curse'. In Bengal, they started worshipping 'Sitala Mata'—the deity of pox and termed the ailment as 'Mayer Asirwaad' (the mother's blessing)—in a desperate effort to alleviate its suffering.
Aside from fear, another reason for worshipping the Goddess of smallpox can be attributed to its intensely painful symptoms. The rashes usually started showing inside the mouth, and gradually infested the entire body, triggering nausea, malaise, diarrhoea, and compromised immunity.
A decade before the '74 epidemic, the Indian government had designed a mass vaccination scheme to eradicate smallpox. However, the exponentially rising population of India was decelerating the process.
Finally, in 1970, India adopted the smallpox campaign by the World Health Organisation (WHO). Through a meticulous and painstaking process, India was eventually declared free from smallpox in 1977.
Incidentally, three years later, in 1980, smallpox was officially eradicated from the world.
In this regard, the contribution of two extraordinary women deserves special mention. Without these unsung Bravehearts, India perhaps would still be lurking under the 'curse' of the ghastly ailment. American doctors Mary Guinan and Cornelia E Davis sacrificed their cosy comforts and spent months in the remotest parts of India, working on-ground. The Better India traces their extraordinary stories, which they have vividly narrated in their memoirs.
Mary Guinan
In her biography, Adventures of a Female Medical Detective: In Pursuit of Smallpox and AIDS, Guinan writes what actually brought her to India in the middle of the deadly outbreak.
Born in 1939 in New York, Guinan dreamt of becoming an astronaut in her early years. But NASA did not allow women inside their main sanctum—Houston Control Centre—till 1968; as male authorities were under the pretext that women would 'distract' men from the pursuit of science.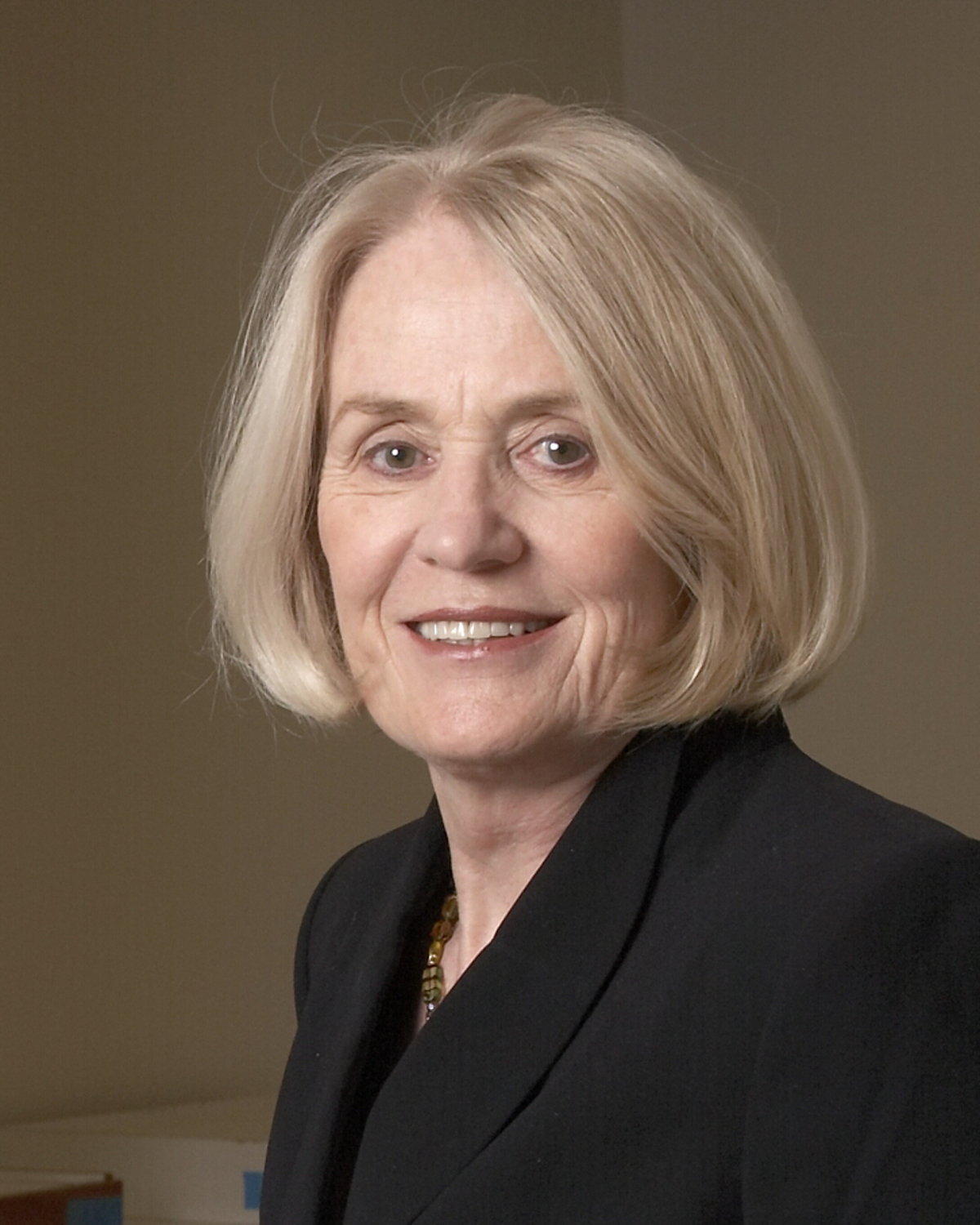 Nevertheless, Guinan did not sit disheartened, and instead, opted for a medical career. After graduating, she underwent a two-year training at the Epidemic Intelligence Service (EIS) at the US Centers for Disease Control and Prevention (CDC).
It was there that she learnt about the smallpox epidemic in India. She stepped up to apply for volunteering on-ground in India.
Her applications were rejected for two years consecutively, the excuse being WHO's non-acceptance of women in the programme. Later, EIS conveyed to her that Indians were seemingly apprehensive to welcome a woman volunteer.
Guinan decided to persist in her decision and fought harder. She knew that India was being headed by a woman prime minister—Indira Gandhi—at the time. She attempted to communicate directly with the Prime Minister's Office and secured a volunteer grant for herself within a few months.
Dr. Mary Guinan: The Epidemiologist Who Gave CNN Sass For Asking A Stupid Question https://t.co/lH0xlCjuPi @npratc pic.twitter.com/UeNSo3xQkQ

— Hopkins Press (@JHUPress) April 18, 2016
She was allotted three month's work across Uttar Pradesh in 1975. During this time, Guinan traversed across the northern state, accompanied only by a bilingual paramedic and a driver. She went from door to door, interacting with the families and educating them about smallpox. She didn't restrict her interactions to the womenfolk, but boldly talked with the men as well.
She administered ring vaccination among the communities which catalysed the immunisation process. Finally, just one month after Guinan's return to the USA, Uttar Pradesh was declared smallpox-free.
Guinan's experience in India prompted her to delve deeper into the public health sector. Her exceptional work on HIV/AIDS in the USA received immense recognition and was even chronicled in the book And the Band Played On, which was later adapted into a movie as well.
At present, 80-year-old Guinan heads the School of Community Health Sciences in Nevada, USA.
Cornelia E Davis
Davis' story is perhaps more intriguing, given the fact that she was one of the first African-American doctors from the University of California. In fact, she was the second female black student in her batch.
In her tell-all memoir, Searching for Sitala Mata: Eradicating Smallpox in India, she recounts the two extensive years she spent in India, battling smallpox and the superstitions shrouding the disease.
After completing her residency in paediatrics in 1975, Davis opted to work among the masses in India. When WHO expressed concerns about sending a young woman doctor alone into the rural landscape of India, that too on such a critical mission, it was Davis' mentor Dr Paul Wehrle who vouched for her efficiency. "Oh, yeah, she can do it," Wehrle had replied when asked about her.
And indeed, Davis proved her mettle during her prolonged two-year mission. After a few weeks of training in Delhi, she was deployed to the hilly districts of Jalpaiguri, Darjeeling, and Cooch Behar in northern West Bengal.
Firstly, being a Californian by birth, Davis was unaccustomed to the hardships posed by rural India, that too on a rugged mountainous terrain. But, she never inched back from her objective. Walking for hours through paddy fields or narrow hilly trails, Davis and her team started vaccinating every single person within a 1-kilometre radius of a smallpox-affected hamlet.
Their next step was searching for 'rash-and-fever' cases within another 10-km radius.
For the local paramedic and driver assigned to her, the cultural shock of teaming up with an African-American woman was immense. So much so that they would eat separately from her, unsure of her caste and creed. Initially, Davis tried to adhere to these unsaid norms out of respect for an unknown land's culture, but finally, she decided to put her foot down to preserve the integrity of her team.
"I am NOT going to eat all by myself every day for the next six months. I'm in charge of this team and you can both tell the authorities that I ordered you to do this. I have spoken to the gods, I accept all the bad karma, and I'll take the blame," she declared to the two men.
Though it was initially difficult for them, they finally eased in Davis' presence and eventually became good friends.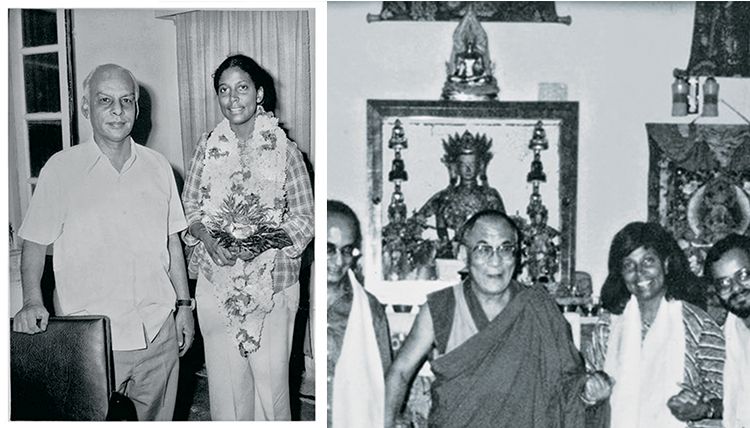 At the professional front, her work later earned her the unofficial title of 'Goddess of Smallpox' back home. Although her deputation was for six months, she extended it to two years, working in the most obscure parts of India, including the desert state of Rajasthan.
After India was declared smallpox-free, Davis returned to California and started practising as a paediatrician. A year later, she was invited to tackle the smallpox situation in Africa.
Later, she continued to live and work across Africa and Asia battling malaria, HIV/AIDS, tuberculosis, yellow fever, cholera, and a horde of other communicable diseases in lesser privileged communities.
Presently, Davis is working on a malaria awareness campaign in Cambodia.
---
Also Read: How 3 Indian Doctors Pioneered the Use of ORS to Treat Diarrhoea & Saved Millions!
---
Guinan and Davis are indeed startling examples of the empowered modern woman, since they broke not one, not two, but several layers of the proverbial glass ceiling to pursue illustrious careers in public health—once considered impossible for women. India will remain forever indebted to their remarkable contribution. It is high time we celebrate them.
(Edited by Shruti Singhal)
Featured Image Source: Twitter/Johns Hopkins Press
Like this story? Or have something to share?
Write to us: contact@thebetterindia.com
Connect with us on Facebook and Twitter.
We bring stories straight from the heart of India, to inspire millions and create a wave of impact. Our positive movement is growing bigger everyday, and we would love for you to join it.
Please contribute whatever you can, every little penny helps our team in bringing you more stories that support dreams and spread hope.