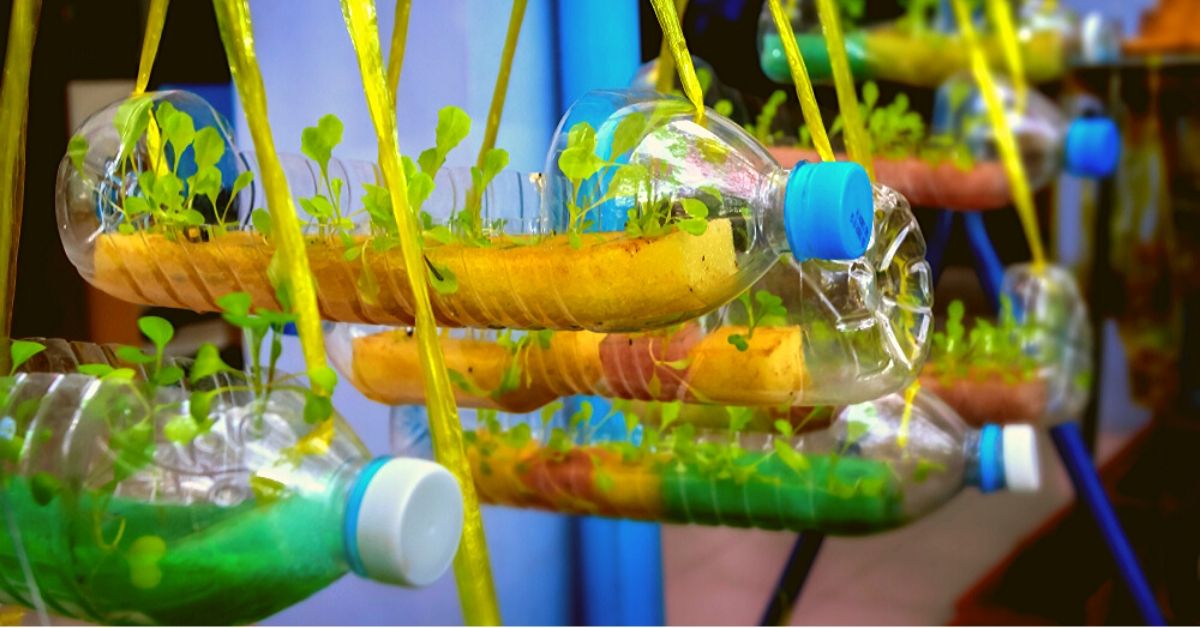 Want to grow your own veggies or house plants, but lack space to do so? A small hydroponic setup in your balcony could be the answer! Deemed the science of
Want to grow your own veggies or house plants, but lack space to do so? A small hydroponic setup in your balcony could be the answer!
Deemed the science of soil-less gardening, hydroponics replaces the use of traditional growth mediums like soil with a nutrient and mineral-rich water solution. 
Here's a simple guide to setting up the system in your balcony.
Choose the Kind of Unit You Would Like to Go With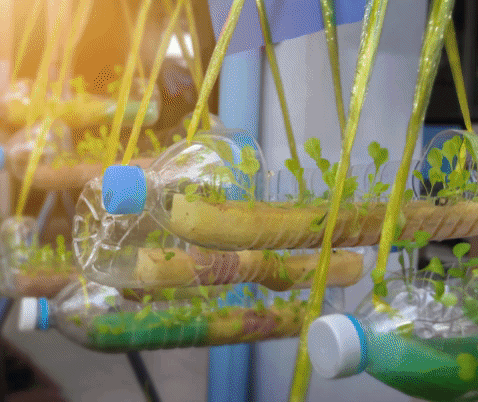 Do-it-yourself hydroponic systems come in different forms. You can build one using different locally-available materials such as recyclable plastic bottles, containers, boxes and even PVC pipes. Here we are discussing units designed using recyclable plastic boxes/containers and PET bottles.
Step 2: Decide the growth medium to be used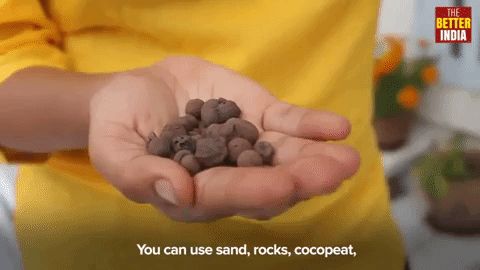 Growth mediums include rockwool, clay pellets, cocopeat, coconut fiber/coconut chips, perlite or vermiculite.
Step 3: Make your Nutrient Solution. Or Buy it.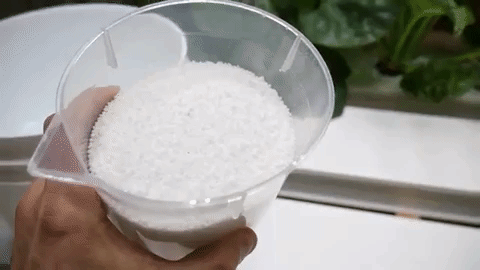 The right nutrient mix combines primary nutrients like nitrogen, potassium, magnesium; secondary nutrients like calcium, sulphur, phosphorus; and micronutrients like iron, copper, manganese, zinc, molybdenum, boron. 
Here is a recipe for the solution to be mixed in 20 litres of water.
Things you will need:
25 ml of calcium nitrate
1.7 ml of potassium sulfate
8.3 ml of potassium nitrate
6.25 ml of monopotassium phosphate
17.5 ml of magnesium sulfate
2 ml of trace elements
Store the solution in a food-grade container at room temperature, away from light. Shake it well before using. 
Method 1: When Using a Box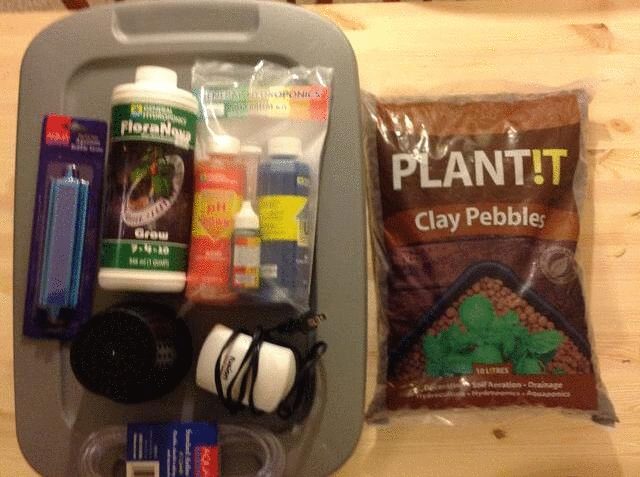 Buy a recyclable plastic box to create a reservoir. Or recycle an existing one from your storage.
The size can be determined based on your requirement. Ensure it is 15cm deep.
Drill holes of 5cm into its lid, keep a distance of 5cm between each.
Fill most of the box with the mineral-rich water solution you prepared in Step 3. Leave a 3-inch space from the top.
Bring in the Oxygen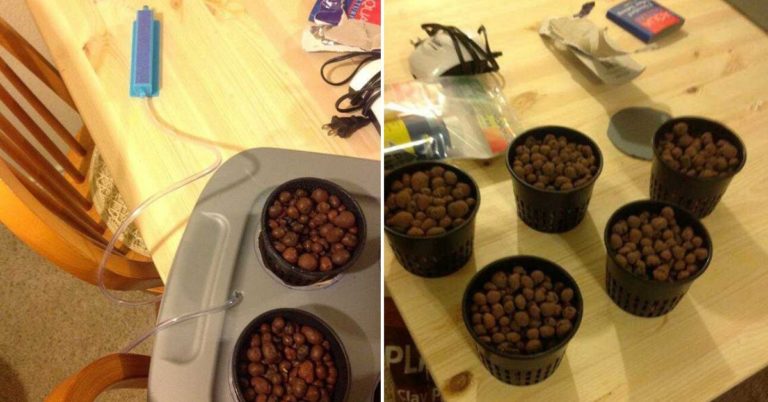 Of the drilled holes on the lid, leave two holes open. One to add the tube, air stone, and pump and another as an access point to test the water or make adjustments.
An air stone generally used in aquariums creates tiny bubbles of oxygen in your hydroponic tank when air is forced through the stone using a pump. The bubbles make the dissolved oxygen disperse widely throughout your system encouraging plant growth.
In this setup, while one end of your tube is attached to the air stone inside the tank, the other end will be connected to the air pump outside to facilitate the air stone.
Both the air stone and air pump can be bought from an aquarium store or online.
Switch the air pump on to check if the system is working right. If yes, then your reservoir is ready.
Plant Away
Insert net pots into the holes you drilled on the lid. Net pots refer to netted recyclable plastic planters that hold the growth medium and seeds. You can either buy them online or create them using disposable cups by creating perforations around the sides and at the bottom.
Fill the growth medium into the net pots. Add seeds of your choice. 
Method 2: Use recycled water bottles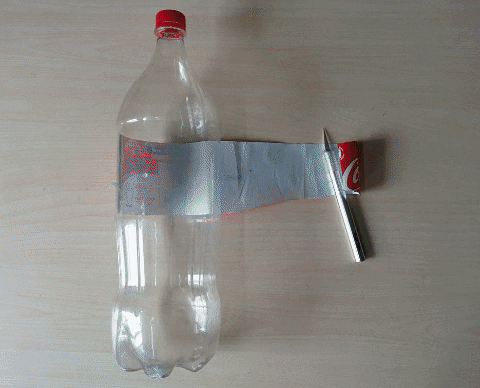 Take a 2L bottle. Remove its label and cut the neck of the bottle.
The top container will be used as a holder for the growth medium and sprouting roots. The bottom container works as the water reservoir. 
Prepare the Bottle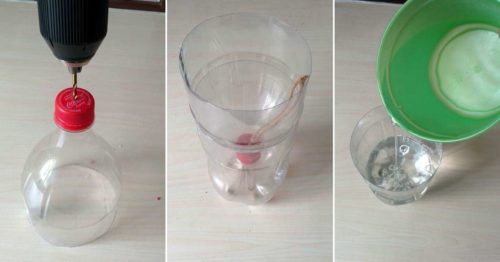 Leave the cap on. Drill a hole in the cap — large enough for a doubled rope to pass through.
Tie a knot of the rope ends to prevent them from slipping.
Keep the length of the wick long.
Invert the holder structure with the cap on and place it on the water reservoir.
Fill the holder with the growth medium you picked in Step 2. 
Plant Away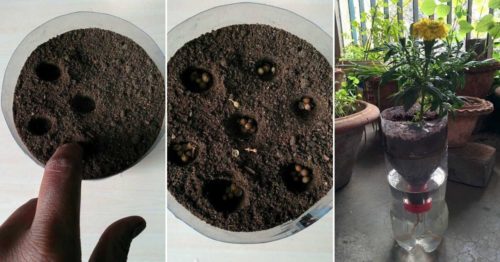 Dig evenly spaced tiny holes on the surface of the medium using your fingers.
Place seeds into the holes. Cover the seeds with the medium.
Sprinkle water to moisten it.
Fill the bottom with clean water. Add your nutrient mix. Ensure the solution level is high enough to submerge the wick. 
Pro Tips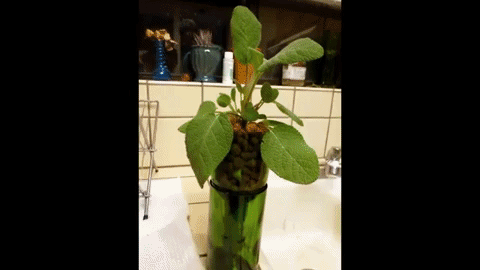 Refill the water tank when you sense the water level going down.
Test the nutrient levels and the water level weekly. 
"I do not own any farmland. I practice hydroponics near my window sill and balcony. I cannot say that I am self-sufficient with regards to my food needs. But everything I have experimented with during this time has helped me make steady progress towards getting fresh plant-to-plate food. From old cans, yogurt containers, PET bottles, and even food delivery boxes, I use easily accessible home containers to make planters for my soil-less crops. "
Now that you have an idea about how to build your own hydroponics system, start today!
Share this "how-to" with your friends & family
Share on facebook
Facebook
Share on twitter
Twitter
Share on linkedin
LinkedIn
We bring stories straight from the heart of India, to inspire millions and create a wave of impact. Our positive movement is growing bigger everyday, and we would love for you to join it.
Please contribute whatever you can, every little penny helps our team in bringing you more stories that support dreams and spread hope.