With winter almost setting in and temperatures dropping, the drive undertaken by Bengaluru citizens can be replicated across the country to ensure children, women, elderly do not fall sick from extreme cold.
On 26 November, at around 8.45 am, a group of people gathered under a tree in Bengaluru. They appeared to be discussing something. A few metres away, a truck driver who was just about finishing his breakfast after an all-night journey to the city, was quietly observing them.
---
Support a cause and the environment. Check out a collection of wonderful eco-friendly products created by artisans with disabilities.
---
The driver, who looked like he was in his 30s, appeared to be curious about what the group was up to. Once they left, he walked towards the tree to investigate and found a jacket hanging from a branch with a note pinned to it. It said, 'If you need it, take it.'
Smiling, he took the jacket, wore it and drove off.
"The smile on his face is something I will never forget. Seeing his content, we got our validation and it encouraged us to not only continue the initiative but also expand it to other areas of the city," mentions Srikanth VS to The Better India.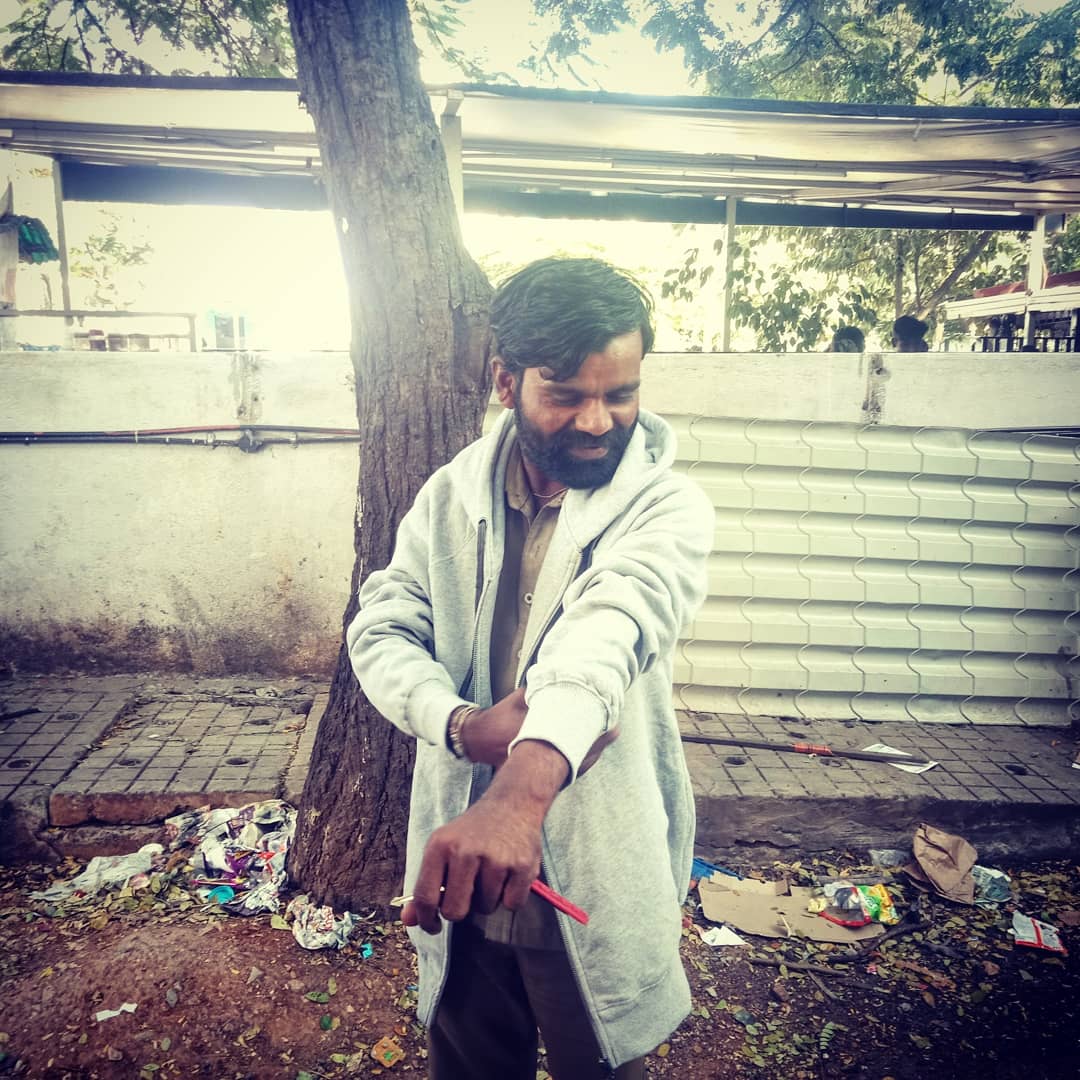 Srikanth is one of the 20 members of the Rajarajeshwari Nagar Residents Forum (RRF), a group that began 'Free on Tree,' a movement that aims to provide warm clothes to people who cannot afford to buy jackets or shawls during winters.
"The weather is changing, and it gets challenging for homeless and underprivileged people to get by. This is also the time when many of us discard our old sweaters, jackets and even pants to purchase new ones. Wouldn't be a better idea to donate them and help someone stay warm, instead?" he asks.
How did the movement begin?
The residents of RRF were inspired by a social media post, where jackets were hanging on a tree, either in Bulgaria and Hungary, with a note requesting poor or homeless people to take it.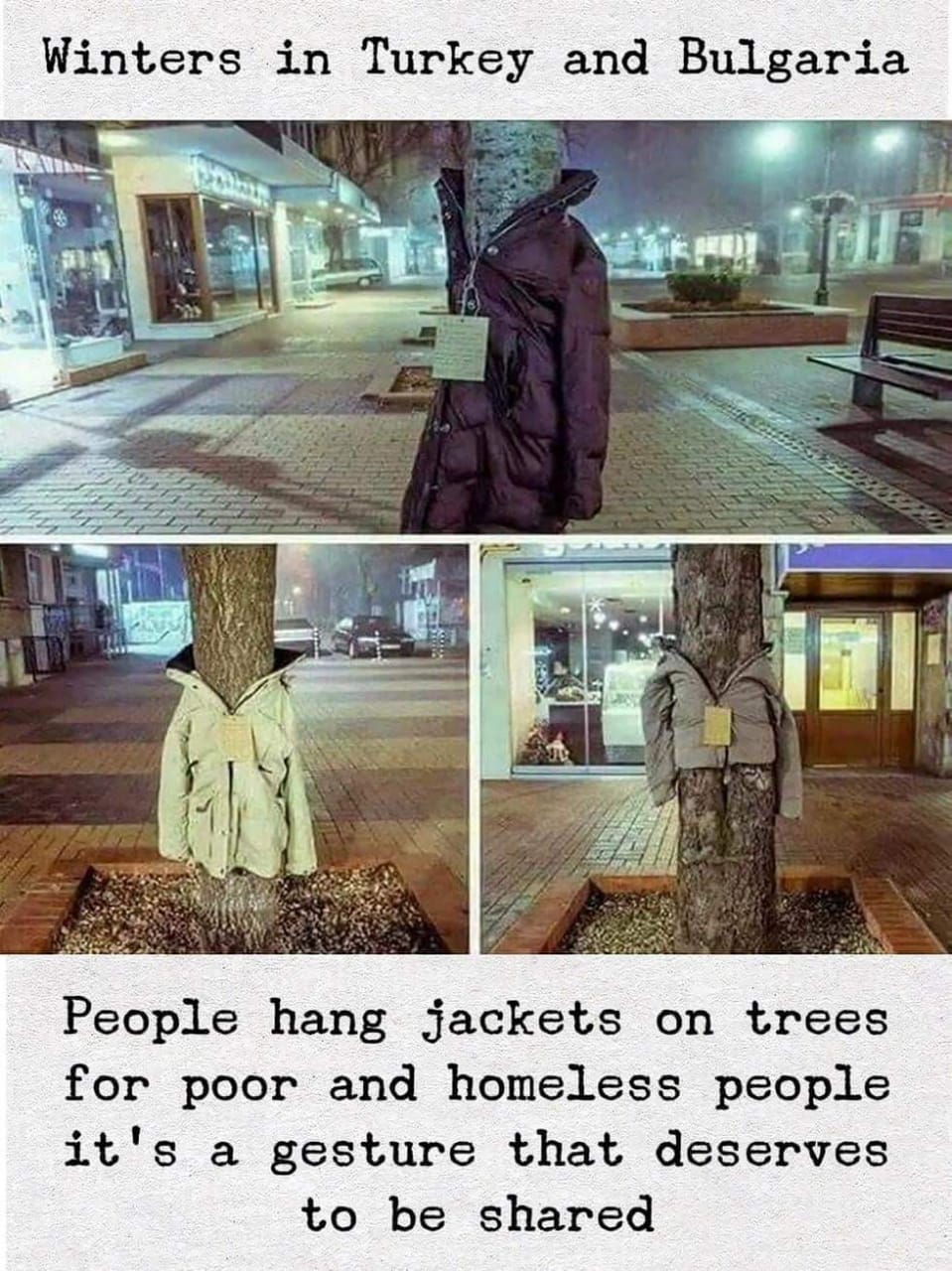 "I forwarded the image on our WhatsApp group, and within 30 minutes we chalked out a plan to do the same," said the 37-year-old who is an entrepreneur by profession.
Arranging for jackets at such short notice was not feasible, and the group did not want to wait as temperatures in Bengaluru were already sliding. So, Srikanth volunteered to pay Rs 3,500 to buy fourteen brand new jackets. Interestingly, the total cost came up to 4,500, but after knowing their motive, the shopkeeper gave them a discount of Rs 1,000.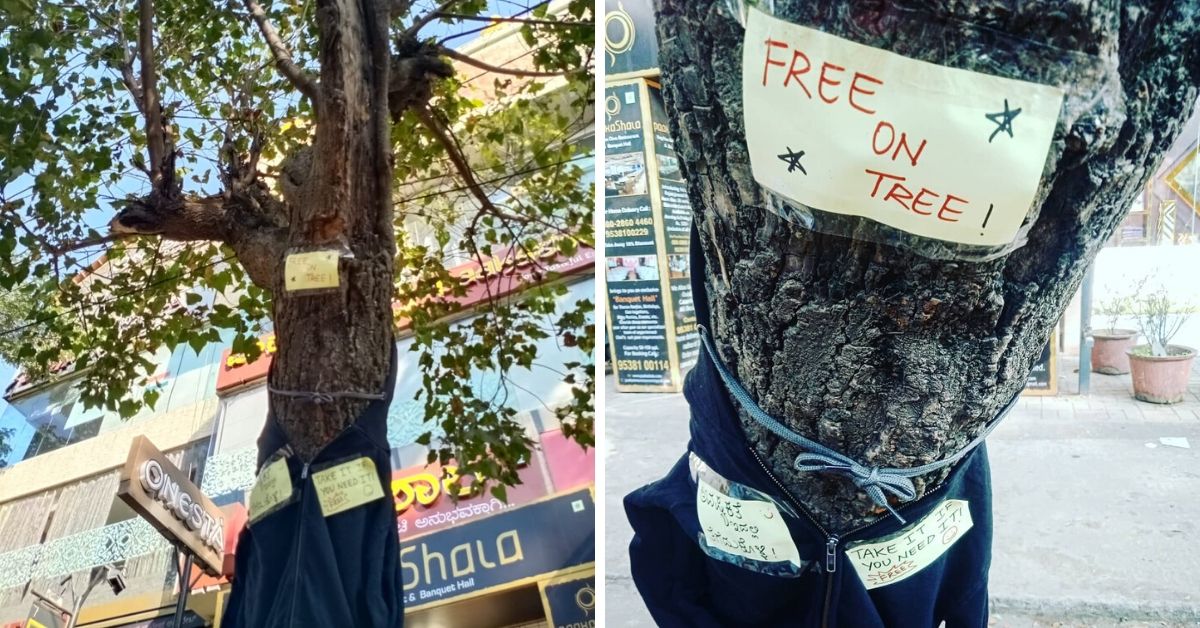 They hung the jackets in different locations⁠ like Jayanna Circle, Marappa layout and Javaregowdana Doddi. To ensure that only the deserving ones got to keep them, members, most of them are college students, divided themselves into two groups⁠—one group hung the jackets, and the other monitored the premises.
On average, the monitoring group had to wait for 30 minutes at every spot before someone would take it.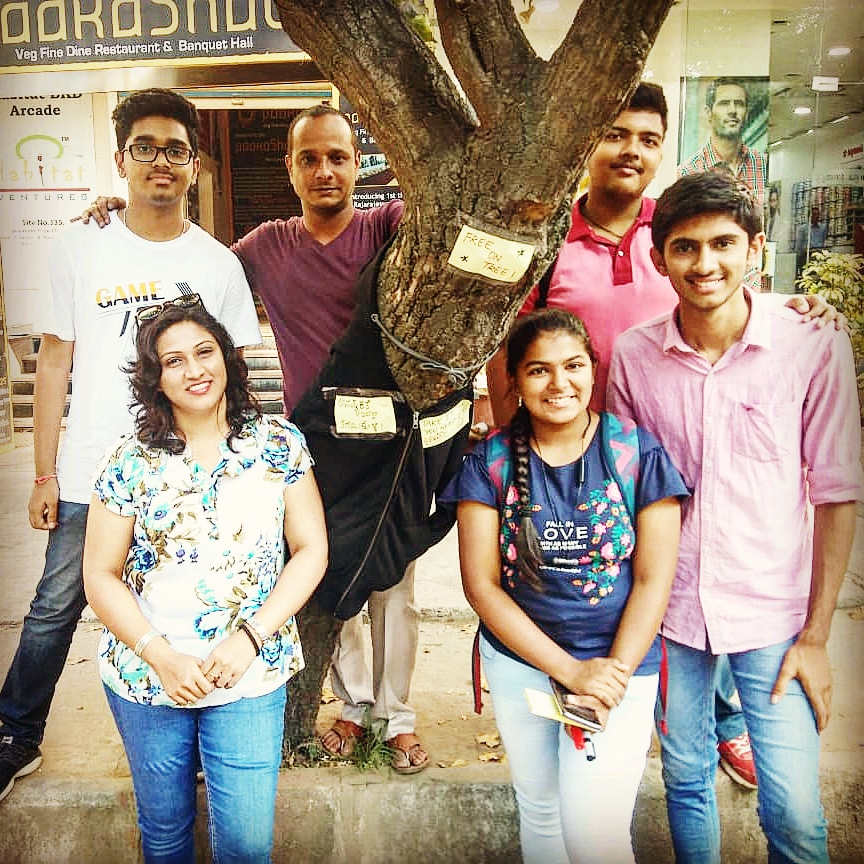 "From a woman with a child, an autorickshaw driver, a construction site worker to a domestic worker, the jackets went in the right hands," says Srikanth.
Later, the team shared the images on their forum's Facebook page, and within minutes, they were flooded with calls and messages from people asking where to donate warm clothes.
For their second 'Free on Tree' round, the group has set up collection centres in Kingdom College, and so far approximately 350 items of warm clothing, including jackets, scarves, sweaters, monkey caps and blankets, have been donated. Post winter, the citizen group plans to escalate their activities by coming up with a 'Wall of Kindness.'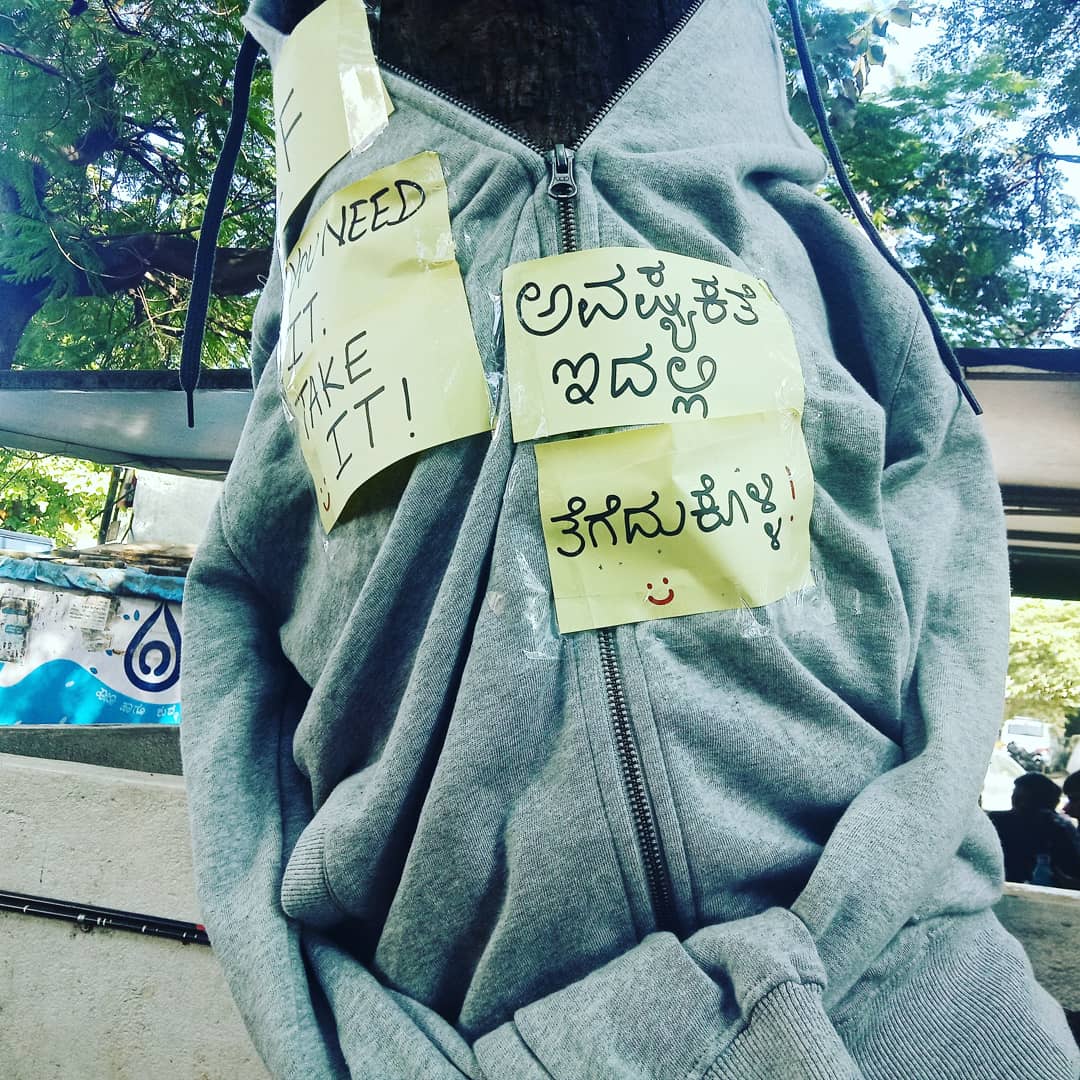 Elaborating on this, Srikanth says, "While we had a team keeping an eye at all locations, no one misinterpreted the gesture. With our new initiative, we aim to establish four centres where people can drop whatever they want except food, from books, clothes, shoes to toys."
With winter almost setting in and temperatures dropping, the drive can certainly be replicated across the country to ensure children, women, elderly do not fall sick due to extreme cold.
For people in Bengaluru, if you wish to donate warm clothes, get in touch with Srikanth at 9845655664. One of their team members will come to your area and pick them up. People living outside the city can also get in touch with him and figure out a way to donate clothes.
---
Also Read: 7 Easy Mistakes You Have to Avoid to Protect Your Hair This Winter
---
(Edited by Gayatri Mishra)
Like this story? Or have something to share?
Write to us: contact@thebetterindia.com
Connect with us on Facebook and Twitter.