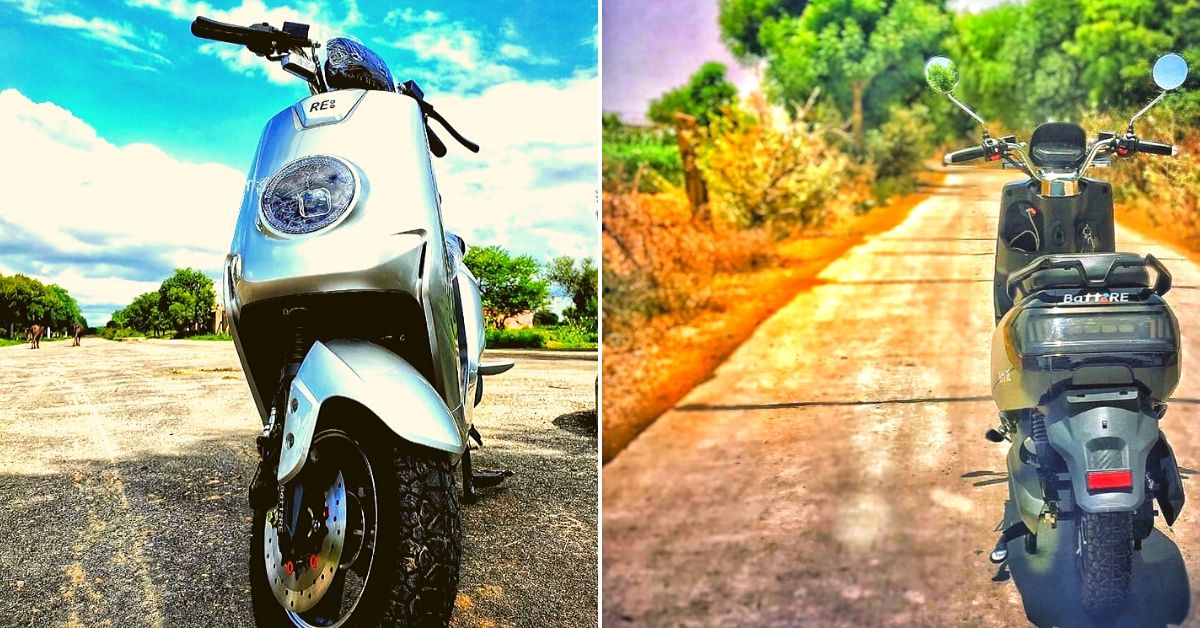 The BattRE electric scooter is the first such electric two-wheeler in India to run on lithium ferro phosphate battery and is cloud connected too! #DriveGreen #ElectricFuture
Nearly all electric scooters in India run on traditional lithium-ion or lead-acid batteries. But not the BattRE electric scooter.
Manufactured by BattRE Electric Mobility, a Jaipur-based electric startup, this electric scooter runs on a lithium-iron phosphate battery, which gives it numerous advantages.
---
These energy-efficient fans will not only keep you cool, but also reduce those electricity bills by up to 65%!
---
"The lifespan of lithium-iron phosphate batteries is 2,000 charge cycles, which is twice the lifespan of an average lithium-ion battery. So, even if you use it every day, it will last you six years or more. Additionally, as these batteries have a lesser density than their lithium-ion counterparts, they are not prone to catching fire. Despite occupying more space, they offer greater safety and a longer lifespan," says Nishchal Chaudhary, the founder of BattRE Electric Mobility, to The Better India.
The scooter also has a portable 1.44 kWH 48V 30Ah battery, which offers a range of 85-90 km per charge. You can fully charge these batteries in just a little over two-and-a-half hours, at your home or office on a regular 5 Amp plug.
EV: Sunrise Industry
Before establishing BattRE Electric Mobility in November 2017, Nischal had worked for nearly 19 years in the telecom industry.
"I got into electric mobility because it is going to be the next sunrise industry (new and growing industry, especially in electronics or telecommunications). When I began working in telecom, there was zero mobile phone penetration and look where it is today. At BattRE, we strongly feel that the electric mobility industry will follow the same trajectory in the next decade or two, and affect a billion lives," he says.
BattRE began by manufacturing electric cycles, which they sold last year on Amazon. By selling these cycles, the Jaipur-based startup was able to generate a consumer base, which gave them the confidence to grow further.
On June 5, 2019, they launched their first electric scooter in Tamil Nadu, Karnataka, Telangana, Andhra Pradesh, Maharashtra and Gujarat.
Why these particular states?
"Well, more than 90% of our electric cycles were sold in South India, which we believe could translate into greater acceptability of electric scooters. We wanted to focus on high potential territories instead of moving into areas where a great response wouldn't be forthcoming," informs Nishchal.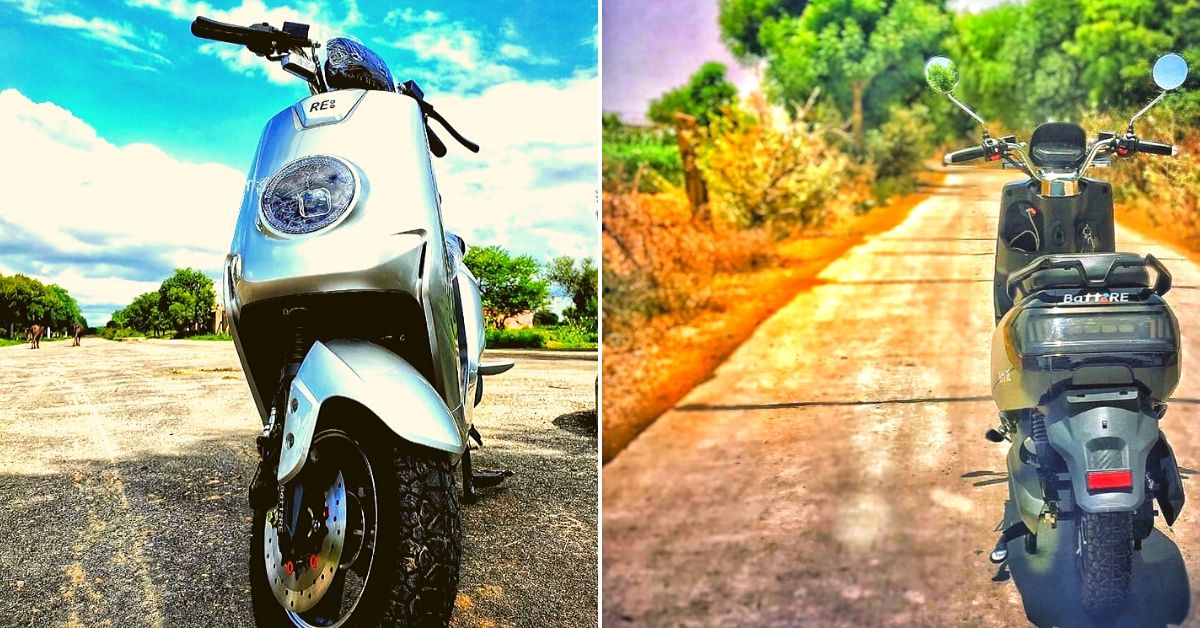 Other exciting features
Since it's a CMVR (Central Motor Vehicles Rules) exempted electric scooter, riding this scooter requires no driver's license, road tax and it is seemingly ideal for consumers looking for economy and value for money.
Another unique feature is that it's incredibly lightweight, weighing barely 65 kg (kerb weight).
"The scooter also comes with a whole range of loaded features—front and rear disc brakes, 90/100 R10 tubeless tyres, alloy wheels, LED headlamp, tail lamp and turn indicators, digital LCD instrument console, USB charger, keyless entry, anti-theft alarm, disc lock and even reverse assist technology. It costs Rs 72,000 and can be bought at dealer points across certain states and at Amazon and Paytm. We have sold 750 units until now," remarks Nishchal.
Going one step further, BattRE Electric Mobility is on the cusp of launching its IoT (Internet of Things) connected electric scooter supported by a mobile app. In addition to the same specifications as the first BattRE electric scooter, this smart vehicle will use cloud-based GPRS to connect with a smartphone app and store all vehicle-related data online.
"Its ride assistance feature will change the way people commute. For example, if you have to travel from point A to B, you can speak into your app, give the location, and the speedometer on the scooter will navigate your journey. It will navigate your journey to such an extent that if you have to take a left turn, your indicator will start blinking automatically, and once you do take that turn, it will stop blinking. It will have remote diagnostic features, where you can remotely find out how the scooter is performing. If any components aren't performing as per our expectations, we can call the scooter for servicing—a facility available online. It will also have a proprietary hill assist feature, giving you better torque automatically in difficult terrain," informs Nishchal.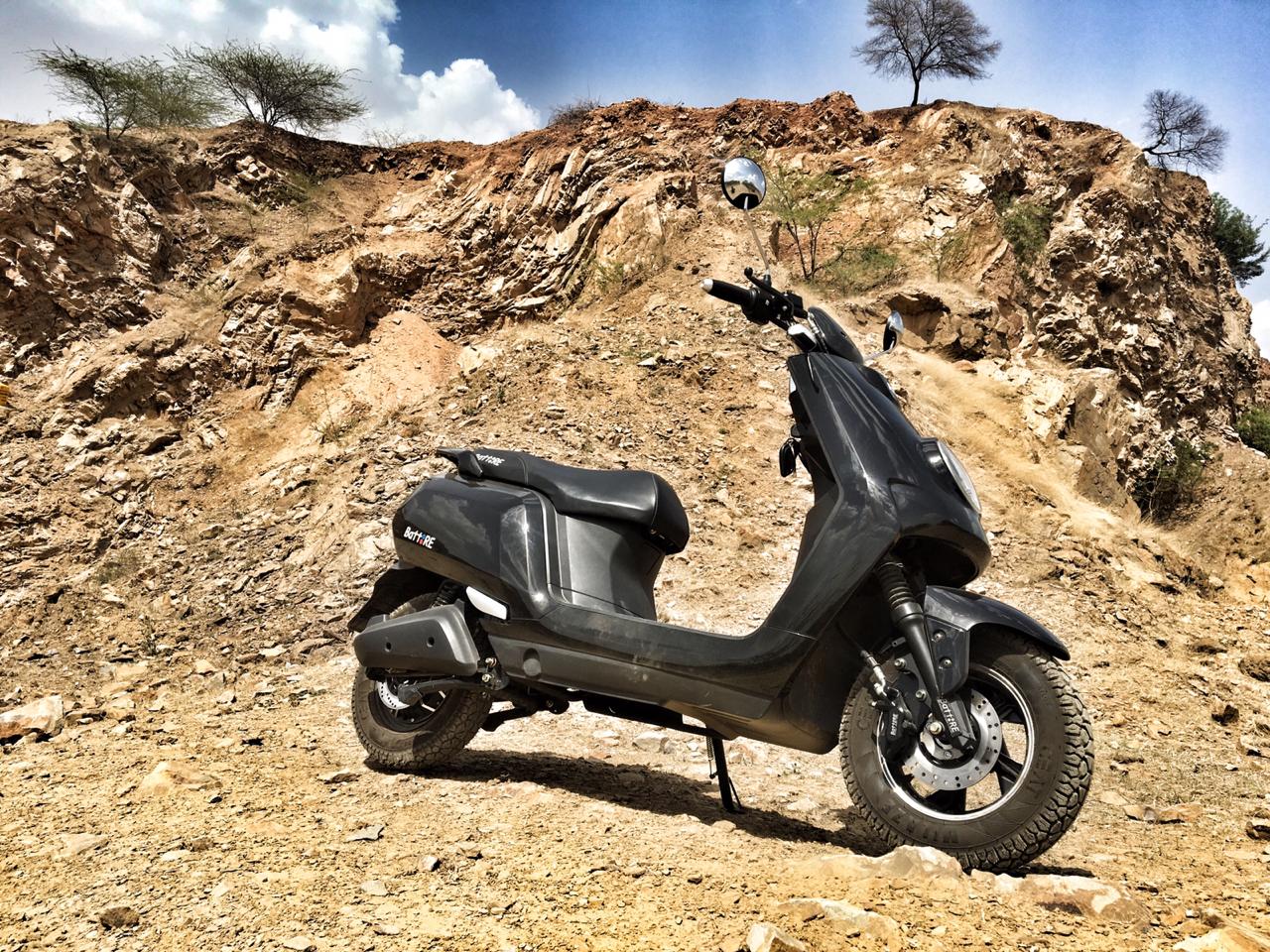 Future of EV market
"Electric two-wheelers today constitute only 0.5% of two-wheeler sales in India. By 2025 all two-wheelers with less than 150 cc capacity will have to go electric, as per the government's own mandate. We feel that may not going to happen by 2025, but by 2030. If that happens the two-wheeler EV market will be worth somewhere around $30 billion," says Nishchal.
Meanwhile, the startup is poised to launch its premium entry-level electric scooter, which will cost Rs 15,000 less than the existing models by the end of December.
"Our objective is to not only build an e-vehicle but also to offer an entire ecosystem thereby ensuring that the consumer enjoys a complete e-mobility experience," he adds.
---
Also Read: This Hyderabad Startup Can Convert Your Petrol/Diesel Vehicle Into Electric
---
(Edited by Gayatri Mishra)
Like this story? Or have something to share? Write to us: contact@thebetterindia.com, or connect with us on Facebook and Twitter.