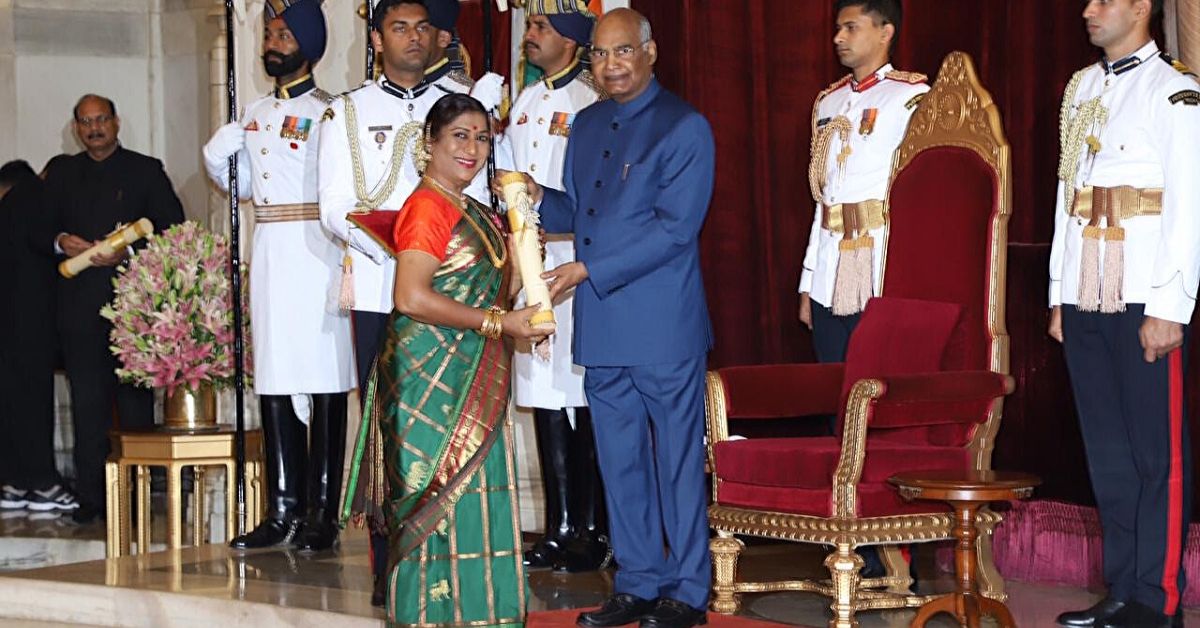 Padma Shri recipient, Narthaki Nataraj's inspiring journey is nothing short of a cinematic thriller, with its ups and downs. It is even featured in the Tamil Nadu government's 11th standard textbook.
"Oh friend, why is your face sweating profusely like this?" enquires the Nayaki (heroine) from her Sakhi, gracefully moving her hands on her face. Sakhi blames the sun, pointing her hands toward the sky. "Oh Sakhi, why does your hair, as beautiful as dark clouds, look untidy?" the curious friend persists. "It's because of the fresh gentle breeze," quipped Sakhi. Not one to give up easily, the Nayika pesters her Sakhi with innumerable questions. The audience is in thrall of the evocative performance by Padma Shri recipient, Dr Narthaki Natraj.
By enacting the roles of both the friend and heroine, she effortlessly emotes varied emotions like joy, anticipation and curiosity not only on stage but also in the people in the auditorium.
Narthaki's child-like smile, expressive eyes, contagious laughter and flawless execution of different mudras make for perfect ingredients required to perform the Indian classical dance—Bharatnatyam.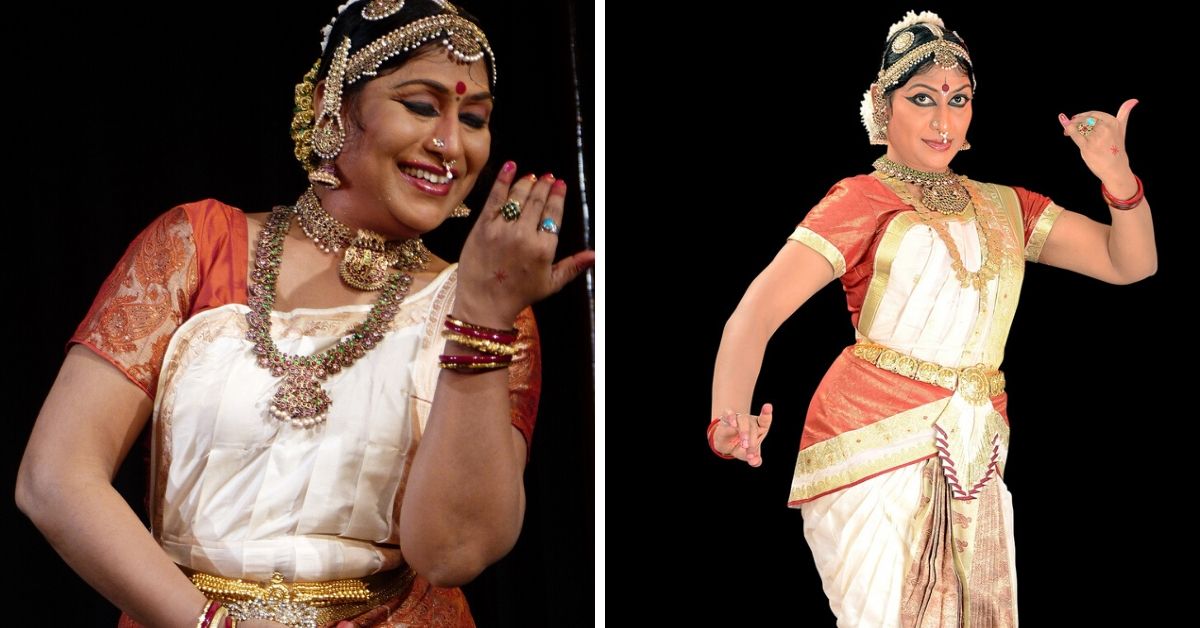 "Shringara Padams and Jaavalis are my favourite dance compositions. It showcases the Nayaka-Nayaki bhava and has a lot of scope for the expression of feminism," Narthaki, a renowned Bharatnatyam dancer and Padma Shri recipient, tells The Better India.
Thrown out from her home at the age of 11, Narthaki is the first transwoman to have received India's fourth-highest civilian award.
"The award has been given for my merit as a Bharatnatyam artist. All the negativity has transformed into a great victory. After receiving the award I have been quite busy. Now people who are not familiar with the field of music or dance also recognise me," smiles the 55-year-old.
Narthaki's life is nothing short of a movie story, with its many ups and downs. No wonder it is featured in Tamil Nadu government's 11th standard Language textbook.
Honoured with many awards including Sangeet Natak Akademi Award (2011) and the Kalaimamani Award (2007), this Bharatnatyam doyen two dancing schools, Narthaki Nrutya Kalalayam in Madurai and Velliambalam Trust School of dance in Chennai. Besides teaching students from across the world, the two academies also serve as a platform that promotes children from underprivileged backgrounds who have an artistic leaning.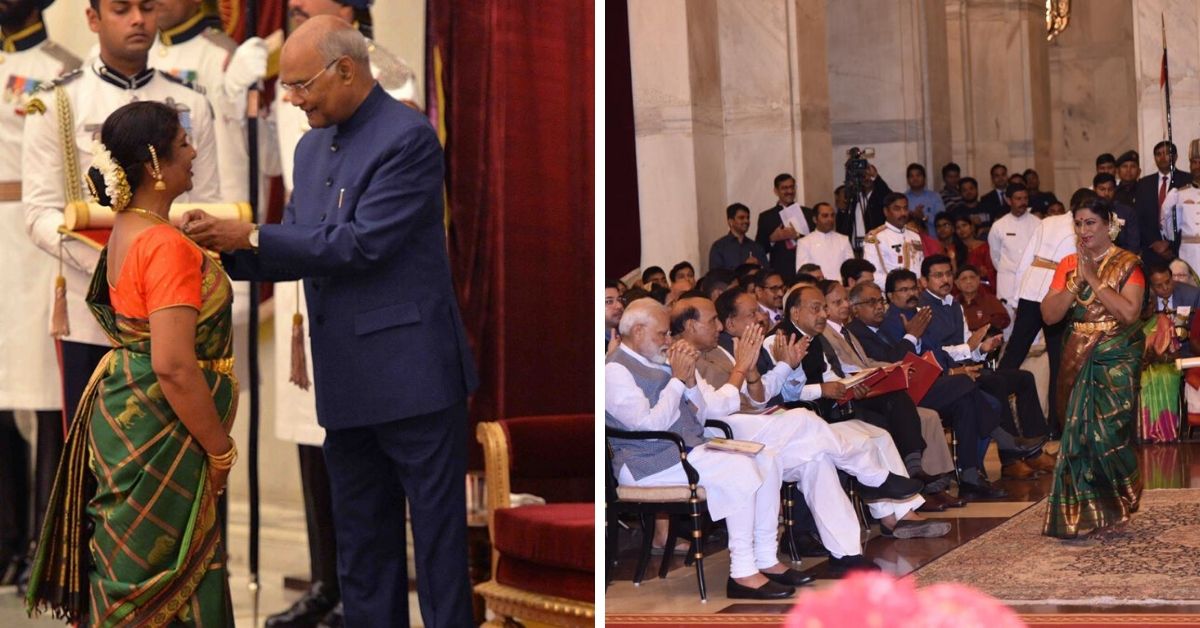 Finding Solace In Dance
Narthaki was born in a well-to-do Tamil family in Madurai who assigned her the male gender. It wasn't until she turned 10, did Narthaki realise that she was born in the wrong body.
Naturally, a 10-year-old's confession was met with denial followed by a constant badgering to behave in a certain manner. Ordered to walk like a man, talk in a heavy voice and forced to play outdoor games with boys, the family took every step that conformed to societal norms of gender.
"I never had a childhood. It was sheer struggle and rejection. We were "born with a silver spoon" but not meant to own it easily. My parents were shocked, unhappy, worried and angry when I came out to them. Every time someone said I need to be like other boys, I did not feel right. It was like being told not to breathe through the nose or see through eyes. Basically, not be me," she recalls.
Amidst all the confusion, pestering, bullying and mockery, Narthaki sought solace in dance. Her first exposure to the classical dance was at a very early age through the window of cinema.
The 3-year-old would be mesmerised by legendary actress and dancer Vyjayanthimala Bali's lasya (a graceful dance from expressing happiness). Like every child, Narthaki too would pose in front of the mirror and enact her favourite actor and replicate her dance moves.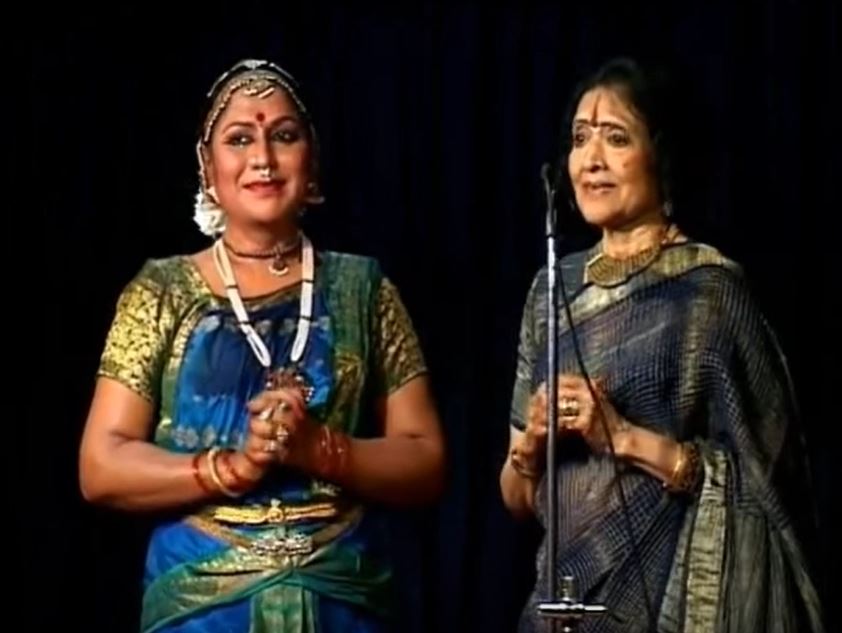 "Back in those days, filmmakers would include a lot of classical dance in the films. I am a huge fan of Vyjayanthimala Bali. More than her dialogues, it was her flawless expressions through dance that bowled me over," recalls Narthaki.
Since Bharatnatyam was predominantly considered to be a feminine dance form, there was opposition from parents once again, "They were at a point where they felt disowning me would be the best option. I was thrown out from the house when I was just 11."
When the whole world was against her, it was Shakthi, her best friend, who stood beside her like a rock.
"I am glad I had someone like Shakthi who never gave up on me. We faced all our struggles together and she has been my constant since then. We did odd jobs and had days when we could not even afford one single meal. We stayed at places of our well-wishers who were ready to accommodate us. We performed Bharatanatyam to old cinema music at small functions and temples where they would pay us. With that money, we somehow managed to take care of ourselves and finished our schooling," says Narthaki.
Turning Abuses Into Applause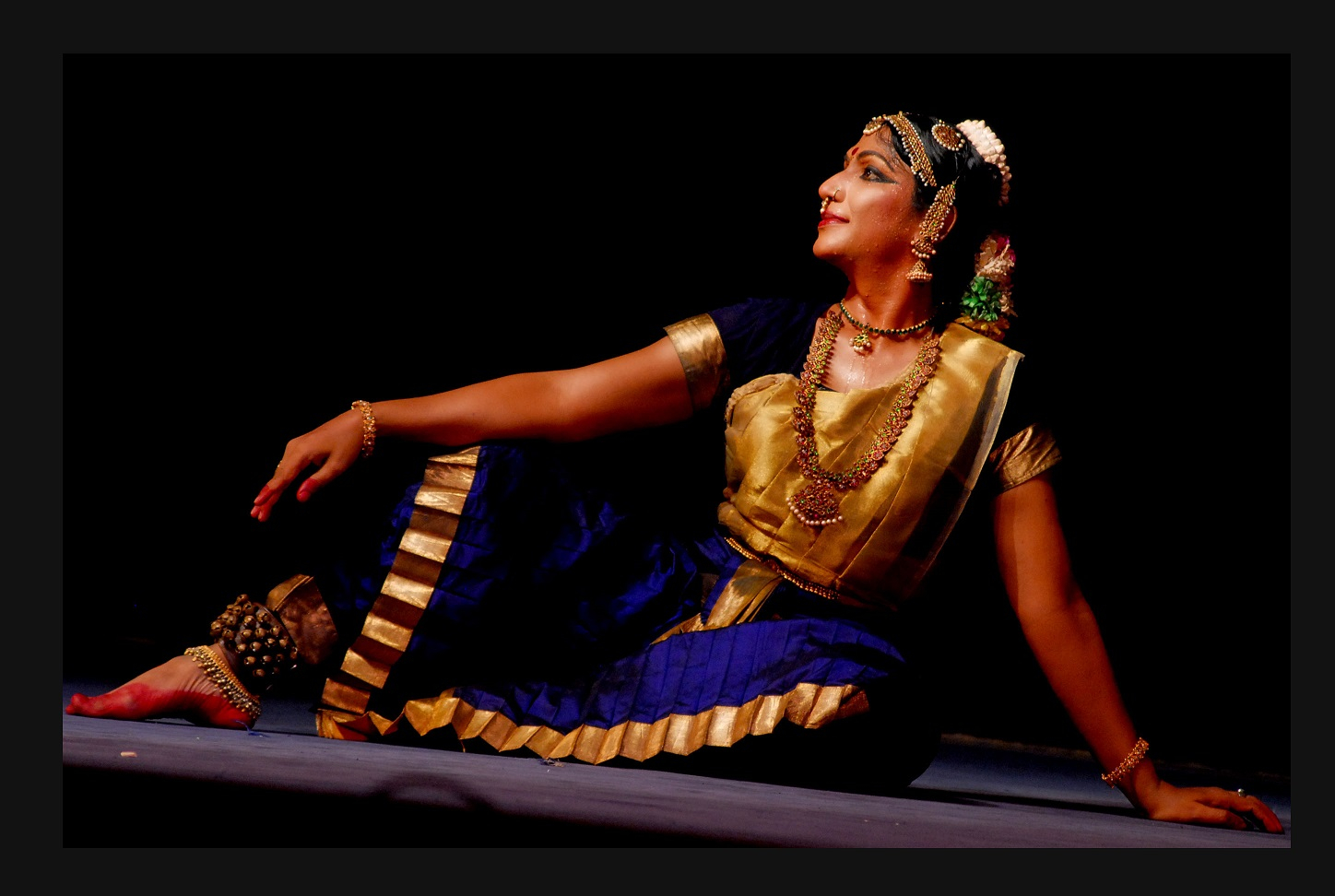 By performing with local troupes in temples and functions, Narthaki got to know about Kittappa Pillai, a scion of the famous Tanjore Quartet (a Bharatnatyam format). Incidentally, he was Vyjayanthimala's guru.
"Kittappa Pillai had just received the Isai Perarignar Award and I knew from magazines that he was then at Thanjavur after returning from his travels abroad. So, we rushed off to Thanjavur to become his students, which was easier said than done. Becoming his student is nothing short of a miracle," reminisces Narthaki.
It was in the 80s when she reached out to Pillai. To her surprise, Pillai had heard of a young child wanting to carve her own niche in Bharatnatyam.
Pillai invited Narthaki to attend Vyjayanthimala's performance in Bengaluru which further led to several invites to performances in different parts of Southern India.
Invitations continued for a year without Pillai even once mentioning about teaching Narthaki. Travelling to different regions and buying tickets to performances took a serious financial toll on Narthaki but her hope never diminished.
"Come tomorrow. We will start the class. These words of guruji were music to my ears and I rushed back to Madurai from Chennai on the same day. I took some fruits and flowers as 'guru dakshina' and thus began the best and unforgettable phase of my life," she shares.
The Joy of Learning Dancing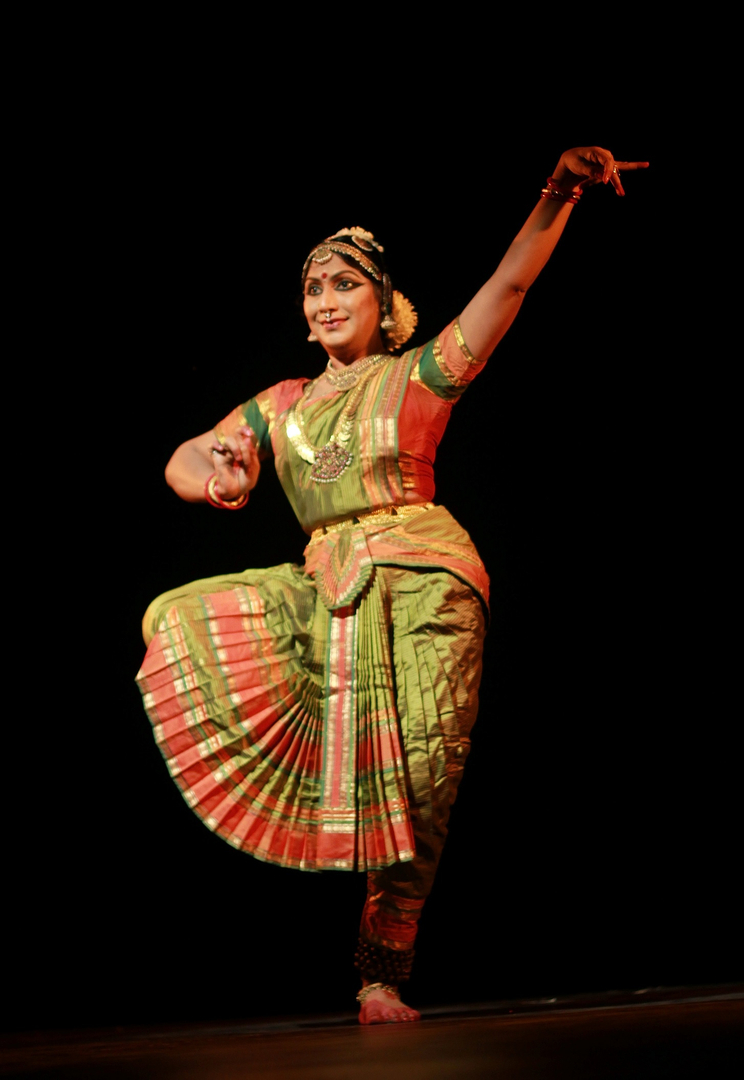 Brimming with joy, Narthaki started classes at Pillai's hall in Ponniah Natya School, "It was like heaven. The more I danced, the more I felt I was nearing the treasure at a rainbow's end."
Though Bharatnatyam is considered to be one of the toughest dance forms to crack, Narthaki's dedication and passion made the learning less difficult.
In fact, Pillai was supportive enough to let her stick to the cinematic style of dancing for some weeks and the easy-going attitude helped Narthaki to adapt to the traditional style quickly.
We are talking of a time when the society and audience had not seen a person from the third gender performing Bharatnatyam. Taunts and jeers were her constant companions and this was probably the reason why she strove harder than others.
"In a year, I learnt a full Margam (course). Guruji usually did not teach rare compositions to everybody on completing a Margam, but he made an exception in my case. I felt so honoured. However hungry I was, I danced on. His wife was very kind. She always had food ready for me after the classes. Those days won't come back but I can confidently say my adolescence and youth were utilised to the best," she adds.
Among all the stage performances, the most memorable for Narthaki remains her Arangetram (a dancer's first show at the end of the dancing course) in 1983.
She was so confident of her skill that she headed to the then Mayor's house to give him an invitation for the show. "No one believed he would actually come, even my family whom I finally informed. But the Mayor kept his word," says Narthaki.
Her talent spoke for itself and defied all stereotypes and opposition from family and friends. In her dancing career, spanning four decades, Narthaki has been invited to several festivals and shows across different continents.
As for her family, they came around eventually and accepted her identity, "Initially, my family had no answers to give to the judgemental queries of the then conservative society, but now we have grown to understand each other."
Narthaki has carved her own place in a world which refused to understand the young child and instead of acceptance, offered jibes and ridicule.
However, the Padma Shri awardee is also grateful to be a part of the society that is willing to shed away unrealistic norms.
"I often get invited to schools to give speeches or lectures. They see me as a star and inspiration. I stand as an answer to their question for the gender identity crises. There may be children among them who might be facing the same situation as I did. I did not have any exposure or an example to look up to. But today, these kids have me and they will understand that it is nothing wrong if their classmate or a friend behaves more like their opposite gender," she says.
"You being a male or female or third gender is natural. You can't change it. You don't have to. It is your inner soul that you have to identify with. Only that matters and self-trust and confidence is all it takes to achieve success," Narthaki signs off.
Images are sourced from Dr. Narthaki Nataraj
---
Also Read: 'I Choose To Be Me': Meet Eshan Hilal, A Belly Dancer Unlike Any Other You've Seen
---
(Edited by Saiqua Sultan)
Like this story? Or have something to share?
Write to us: contact@thebetterindia.com
Connect with us on Facebook and Twitter.
We bring stories straight from the heart of India, to inspire millions and create a wave of impact. Our positive movement is growing bigger everyday, and we would love for you to join it.
Please contribute whatever you can, every little penny helps our team in bringing you more stories that support dreams and spread hope.