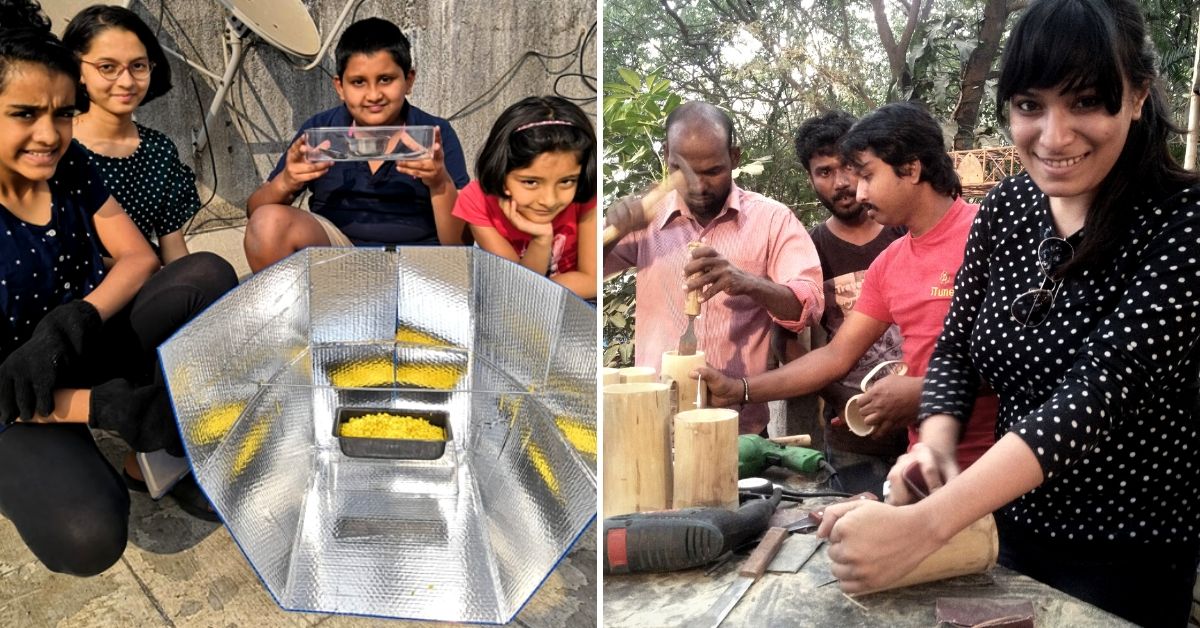 From composting to setting up a natural soaps business, we have covered a variety of fun things you can learn and utilise this weekend to the fullest!
The year is winding down to an end and around this time, one always wonders where the new year resolutions went and how fast the days go by when you are not counting. But let not the year go in vain. Make the days count, starting with this weekend. If you are in Auroville, Bengaluru, Delhi or Erode (or make it to the cities just in time), enrol for these amazing workshops and learn a new life skill!
Check out all the workshops happening over the next few weeks by clicking on this link.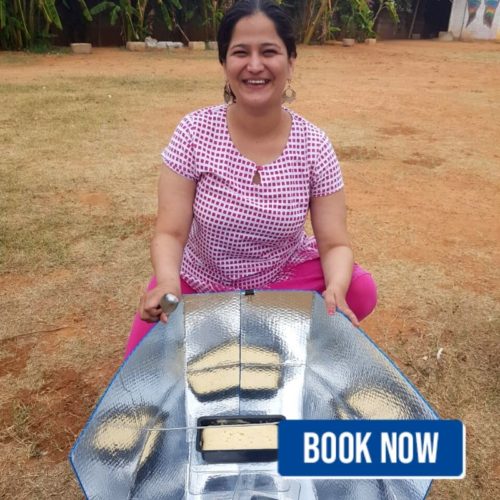 Vivek Kabra, an IIT alumnus always knew he was not meant for a desk job. But what he decided to pursue has helped over 1.2 lakh children across India, Kenya and Dubai.
A huge fan of the inexhaustible source of solar energy, Vivek will teach you how to make a solar cooker. This cooker is easy to transport and is waterproof, making it a convenient choice. What's more—you can choose to cook anything from rice to a cake in it! Awesome, right?
Waste no time and book your slot by clicking on this link. (Pssst… Anyone above the age of 10 can enrol)
Workshop Date: 1 Dec 2019
Timings: 10:30 AM to 1:30 PM
Cost: Rs 3000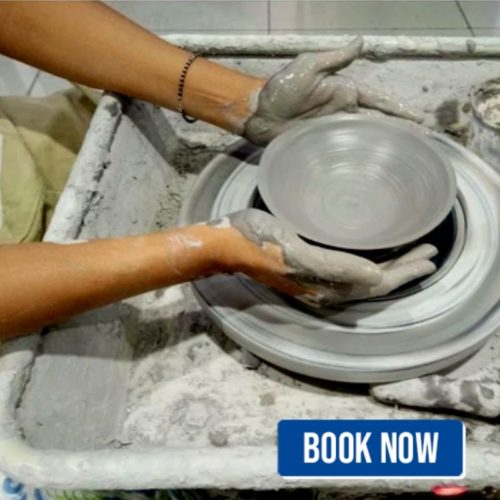 Some things never change, even after millennia. And the art of pottery is one of them. Not only are mud pots still widely used in nursery and crockery businesses, but making them is a surprisingly meditative process.
Once you are at the wheel, you get to learn how to control your palms, wrists and hands to get the perfect shape of your pot. You learn patience. You learn the art of letting go of everything else and focusing on the task at hand because one flinch and the delicate clay loses its shape.
Want to relax while doing something awesome? Follow this link to book your place now!
Workshop Date: 1 Dec 2019
Timings: 11:00 AM to 1:00 PM
Cost: Rs 1200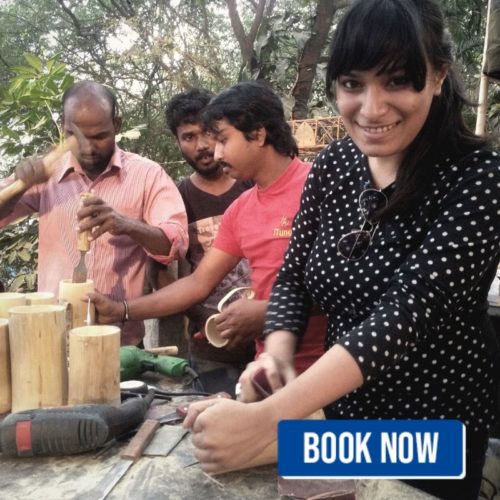 Versatile, strong and malleable—bamboo is a great material to make almost anything. Right from a pretty phone holder to a strong shelf to keep your clothes or utensils in, bamboo can be shaped into innumerable utilitarian things.
This weekend, learn this craft within 6 hours! This beginners' workshop gives you the choice of making a multi-purpose rack or a bamboo speaker and mobile holder.
You can follow this link for more details and book your place.
Workshop Date: 1 December 2019
Timings: 10:00 AM to 4:00 PM
Cost: Rs 2500
News of animal cruelty and harmful chemicals that go into making your make-up is common. But what alternative do you have, right? Well, Ankita Goel, the founder of Mist and Dew says one option is to ditch the market offers and make your lip-care range yourself! How? She will teach you in this four-hour workshop in Bengaluru. Once you know the art, you can make your own shades all your life!
Excited? So are we! Click this link to book your place before the slots run out.
Workshop Date: 1 December 2019
Timings: 10:00 AM to 2:00 PM
Cost: Rs 3500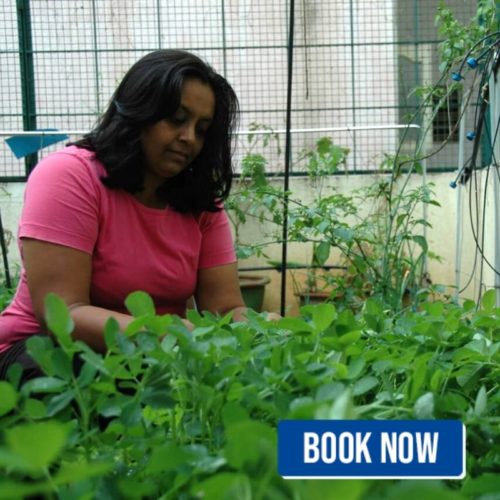 When Priti Rao started segregating her waste, she had no idea this will lead to her saving Rs 35,000 litres of water every month. But that is the beauty of going green. In this workshop, she will teach you how to turn your wet waste into compost for your garden. She has already helped over 250 people become serial composters and now you too can learn from the Bengaluru eco-warrior.
Click here to book your slot now!
Workshop Date: 30 November 2019
Timings: 11:00 AM – 1:00 PM
Cost: Rs 600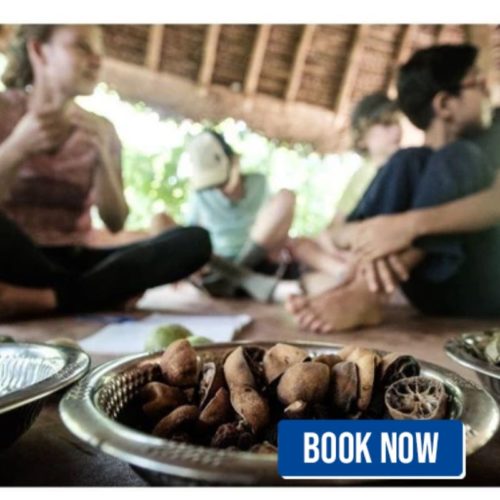 Conventional soaps contain parabens and sulfates – both notorious for making your skin dry and flaky and as carcinogenic. How about eliminating these ingredients completely from your bathing regime? You can learn to make your own soaps and get rid of all harmful chemicals in one go.
What's more, once you master the art of making natural soaps, you can gift them to your friends and family too. No gift is better than a handmade one, right?
Book your slots by clicking on this link.
Workshop Date: 30 November 2019
Timings: 12:30 PM to 4:30 PM
Cost: Rs 500 for participants under the age of 16 years, Rs 1000 for those above.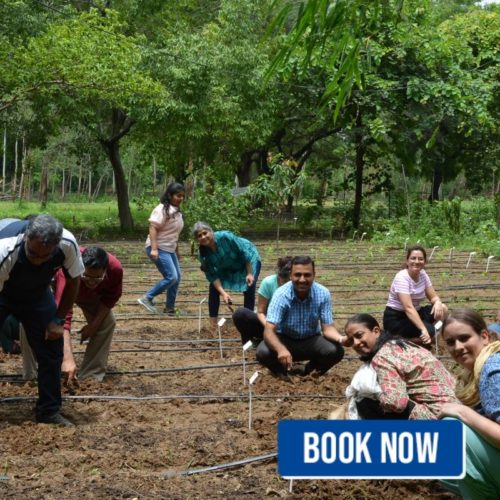 Herbs add flavour and fragrance to your food. But what about the pesticides and chemicals in them? Growing edible herbs is not as easy as one might think. Everything from preparing the soil to its harvesting the crop counts when growing herbs. But, worry not, as only two hours of your time will help you learn the tricks perfectly. Then it's only a matter of digging the soil in your garden or adding pots to your balcony and voila! A lush farmer's market right at your doorstep.
You can follow this link for more details about the exact location and book your slot.
Workshop Date: 1 December 2019
Timings: 10 AM – 1 PM
Cost: Rs 1700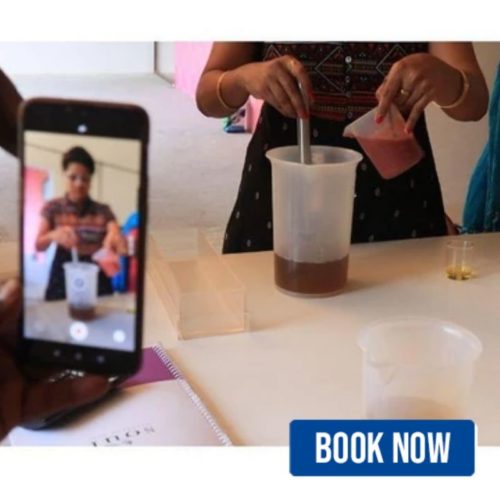 Getting the chemicals out of your bathroom is in your own hand! In this intensive workshop, you learn to make natural soaps, free of harmful chemicals. But that's not all. This workshop is meant for everyone who wants to start their business of making and selling soaps. Kaviraj, the facilitator will cover the crucial details of how to set up a bootstrapped company.
Want to be an ecopreneur in the beauty business? Click on this link to book your details!
Workshop Date: 30 November 2019
Timings: 10:30 AM to 5:30 PM
Cost: Rs 3500
---
You may also like: 6 Unique All-Natural, Chemical-Free Gifts for a Baby
---
(Edited by Saiqua Sultan)
Like this story? Or have something to share? Write to us: contact@thebetterindia.com, or connect with us on Facebook and Twitter.