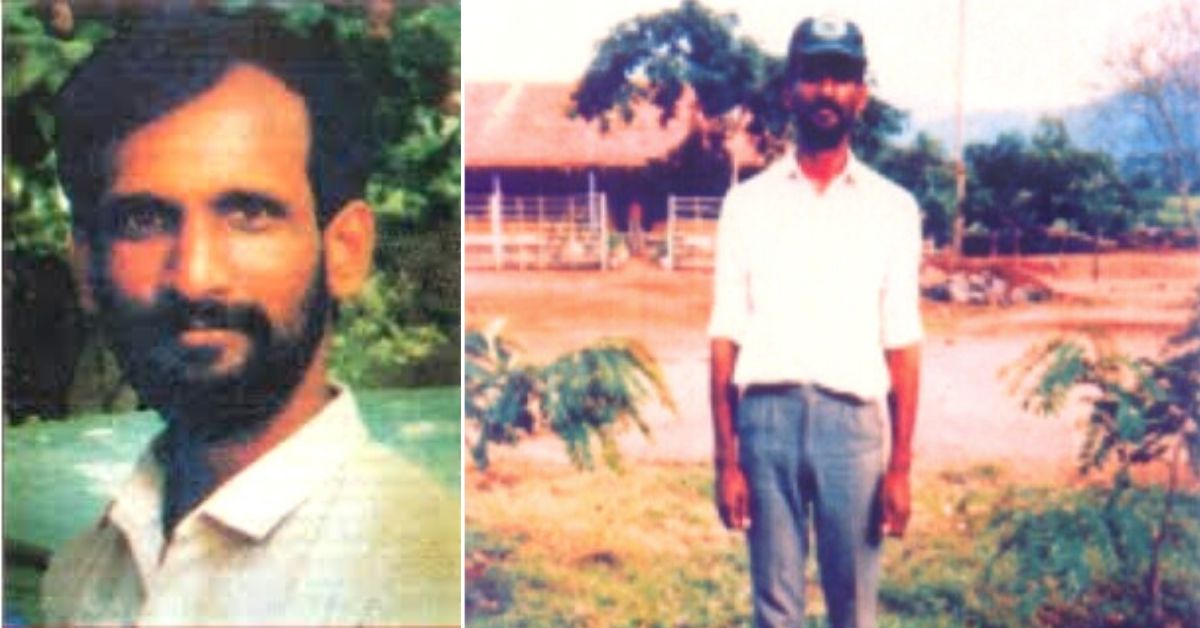 He brought roads and drinking water to remote tribal hamlets. He built houses for the homeless from his own savings. And he was only 37 when he was shot. #Tribute #RealLifeHero #IFS
In the quaint hamlet of Gopinatham, located in Karnataka's Chamarajanagar district, the name of P Srinivas, the an IFS officer was martyred in a brutal assassination by Veerappan on 10 November 1991 still reverberates in the hearts of the villagers.
---
This ginger-infused honey is not only delicious but also preservative-free. Feel free to add it to smoothies, yoghurt, or spread it on toast or in a chapatti roll!
---
"We are very poor people. He never denied us anything we asked for. He used to say 'Don't hesitate to ask me anything. I am your brother.' He helped us whenever and wherever we approached him. Our grievances may not have been his concern, but he would take up the issues and get it done," remembered Lakshmi from Kunjanur village, reiterating why P Srinivas was a genuine 'people's officer.'
In our pursuit to honour the unsung heroes of humanity, The Better India offers tribute to P Srinivas, the daring forest martyr with a heart of gold.
The only officer who arrested Veerappan
Born in Rajahmundry, Andhra Pradesh on 12 September 1954, Pandillapalli Srinivas was the eldest son of Anant Rao and Jayalaxmi.
A brilliant student throughout school and college, he topped his Masters' course at Andhra University and passed the Indian Forest Service examination in 1979.
After being recruited in the Karnataka cadre, his first posting as Assistant Conservator of Forests (ACF) in Chamarajanagar brought him in close quarters with Veerappan, at a time when the latter was only a small-scale ivory poacher.
As ACF, Srinivas drew up a foolproof plan to capture all the poachers and smugglers active in the forests of Karnataka. He even compiled a comprehensive directory about each miscreant and circulated their photographs in public, sealing all the safety valves for their escape.
His strategies proved impeccable and led to the interception of a considerable number of smugglers and poachers. Soon, Srinivas was promoted to the rank of Deputy Conservator of Forests (DCF) in Chamarajanagar. When the nation's focus was on the ongoing SAARC summit in Bangalore on November 16–17, 1986, he completed a daunting operation and successfully caught Veerappan.
Over a series of rigorous interrogations, Veerappan, who was confined at the Budipadaga Forest Rest House, happened to divulge some of the major lairs of his notorious gang and the smuggled sandalwood.
Based on the information, Srinivas single-handedly raided many of his lairs across Karnataka, Tamil Nadu and Kerala, amassing large amounts of stolen sandalwood. However, Veerappan managed to sneak out and escape the forest rest house in Srinivas's absence, when he was out on one such raid.
The people's officer
Despite it being a lapse on the part of security officials, Srinivas took the blame upon himself and set out to bring Veerappan to justice. He stood out among his predecessors with his inclusive approach⁠—by befriending the local villagers and seeking their help in his mission.
So far, the relationship between the villagers and forest officials had mostly been bittersweet. The operations conducted by the latter had affected the villagers but did not involve them, and this had led to growing deference and resentment.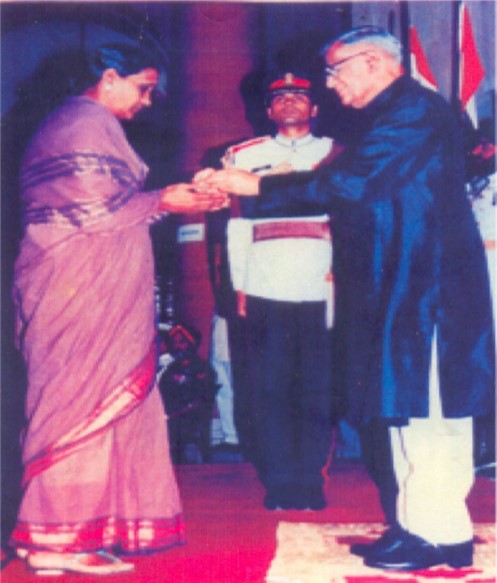 Srinivas was the first officer to break the invisible barriers and mingle with the villagers; even training and engaging them in his discreet operations. He connected with them and broke down the importance of forest conservation in layman terms.
In his series on P Srinivas, celebrated journalist Ramesh Menon wrote, "He worked on befriending the villagers. He stayed in their houses. He listened to them. He tried to find solutions to their problems. He talked the language of conservation. He spoke of why elephants should be allowed to live in an ecosystem, why sandalwood trees should not be cut. He even started living in Gopinatham, the village where Veerappan grew up."
Rehabilitating dangerous dacoits
The growing popularity of Srinivas in his native village upset Veerappan, as he now found villagers volunteering as informants and soldiers for Srinivas.
To send out a warning, Veerappan murdered some of the local informants and hanged their severed heads in the village. Later, he distributed some of his robbed wealth among the villagers, like a modern-day Robin Hood.
The villagers were shocked to the core, but Srinivas stayed unflinching from his objective. He was an ardent believer in the principle of Satyanveshan⁠—which advocated non-violence to deal with criminals and reform them instead of punishment.
He rehabilitated several dacoits and smugglers by providing them with alternative employment opportunities and even managed to integrate former gang members of Veerappan into mainstream work.
His approach had such a far-reaching impact that in 1990, several associates of Veerappan surrendered before him. Srinivas ensured all of them were released after trial and got rehabilitated.
A philanthropist
Srinivas unfailingly nurtured his philanthropic side, which brought him closer to the grassroots. He created elaborate drinking water facilities in remote tribal villages, built roads to inaccessible hamlets and also started a mobile dispensary in Gopinatham. When medical staff fell short, he learnt basic medicine to assist doctors in the dispensary. Using his savings, he built houses for homeless tribals.
As an avid forest lover, he conducted several afforestation drives and advocated sustainable planning for forest department offices, to leave the forest unscathed. His forest development initiatives often overlapped with his tribal development efforts.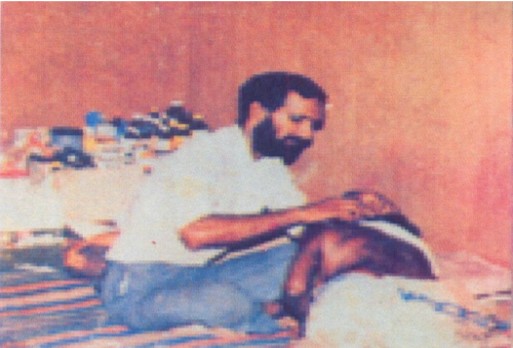 "He employed Veerappan's sister Maari in the dispensary and tried his best to counsel Veerappan's brother Arjuna to abandon his outlaw existence," says an official report by Dr Marri Channa Reddy Human Resource Development Institute of Telangana.
The brutal murder
While society hailed Srinivas as a true social reformer, the notorious criminal took the worst advantage of it. In the morning of 9 November 1991, Srinivas received a wireless message that Veerappan had decided to surrender under the condition that Srinivas would meet him personally, unarmed and unaccompanied by guards.
A believer in the goodness of people, Srinivas set out towards Veerappan's alleged den. As fate would have it, he did not receive the backing of Special Task Force (STF) since his tenure with the STF had expired early that year.
Alone and unarmed, Srinivas was crossing a 6-km wide creek the next morning, when Veerappan's men fatally shot and later beheaded him. He died at the prime of his youth, barely two months after turning 37.
He was posthumously awarded the Kirti Chakra—the second-highest national honour for gallantry—on 26 January 1992.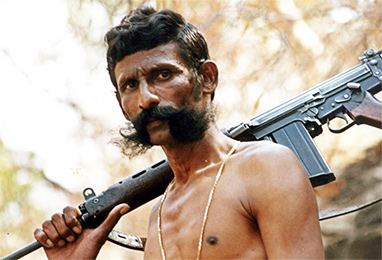 His brutal murder still haunts the villagers of Gopinatham and the pristine forests of Karnataka and Tamil Nadu. When Veerappan was finally killed in 2004, the villagers rejoiced the avenging of their favourite 'brother's' death.
P Srinivas might be a forgotten chapter in India's history, but his life and work continue to resonate in the forest lores of Karnataka and Tamil Nadu. His legacy lives on among the villagers, who remain his most loyal admirers.
---
Also Read: Dudhwa IFS Officer Introduces App & Smart Patrolling, Nabs 200 Poachers in a Year!
---
(Edited by Gayatri Mishra)
Like this story? Or have something to share?
Write to us: contact@thebetterindia.com
Connect with us on Facebook and Twitter.
We bring stories straight from the heart of India, to inspire millions and create a wave of impact. Our positive movement is growing bigger everyday, and we would love for you to join it.
Please contribute whatever you can, every little penny helps our team in bringing you more stories that support dreams and spread hope.