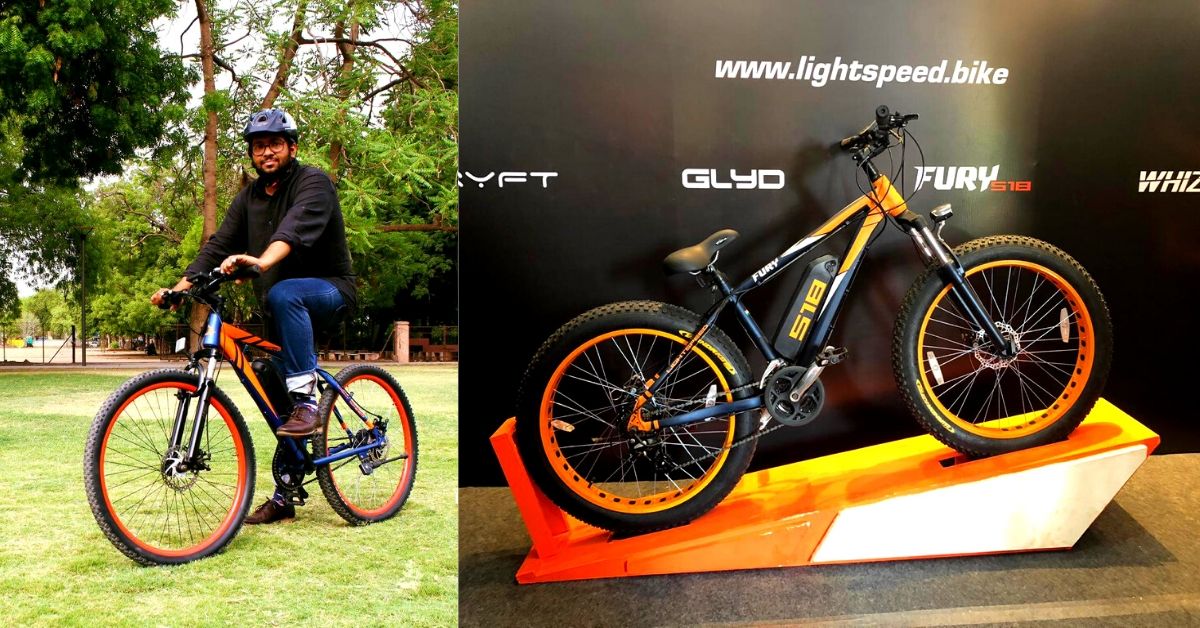 Many electric bicycles don't have removable batteries so you need to carry the whole bicycle to the charging point, but LightSpeed offers a removable as well as a portable battery!
Isn't it frustrating to have to wait in the traffic every morning while you commute to work? What if I told you that you could swerve past the heavy traffic, reduce air pollution and get some healthy exercise in the morning by switching to electric bicycles that can run for more than 100 KM per charge and whose portable batteries can be taken out to recharge at offices and homes!
---
Want to be energy efficient and resourceful? Check out this phone charging solar lantern on Karnival!
---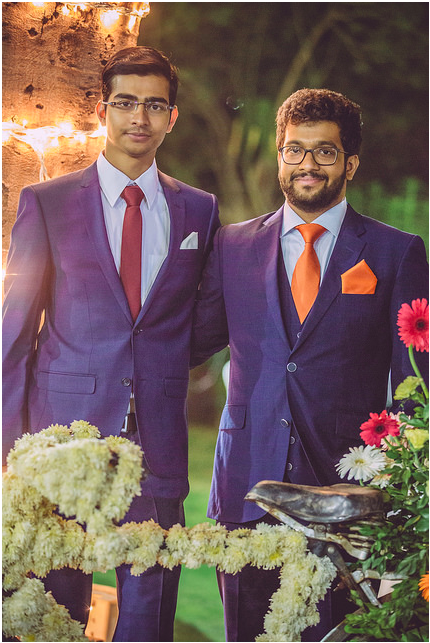 Brothers Rahil and Rushad Rupawala knew e-bikes would be a viable solution in the Indian context which led them to start Lightspeed in November, 2016.The startup sells a range of electric bicycles (e-bikes) to solve the pressing problem of widespread air pollution and traffic congestion in cities and developing towns.
E-bikes run on battery and also have the option for you to pedal which won't exhaust you even in hot and humid climates. The startup based out of Ahmedabad has already sold over 4219 bicycles in a bid for a cleaner and greener country.
The Founders' Story
Rahil, 33, is a Mechanical Engineer from Symbiosis who then went on to do a Masters in Transport Design from Coventry University in the UK. Rushad, 28, on the other hand, has a BBA degree from Gujarat University. He has two Master's degrees—MSc in Management from the University of Sheffield, UK and a Master's degree in Risk Management from Monash University, Australia.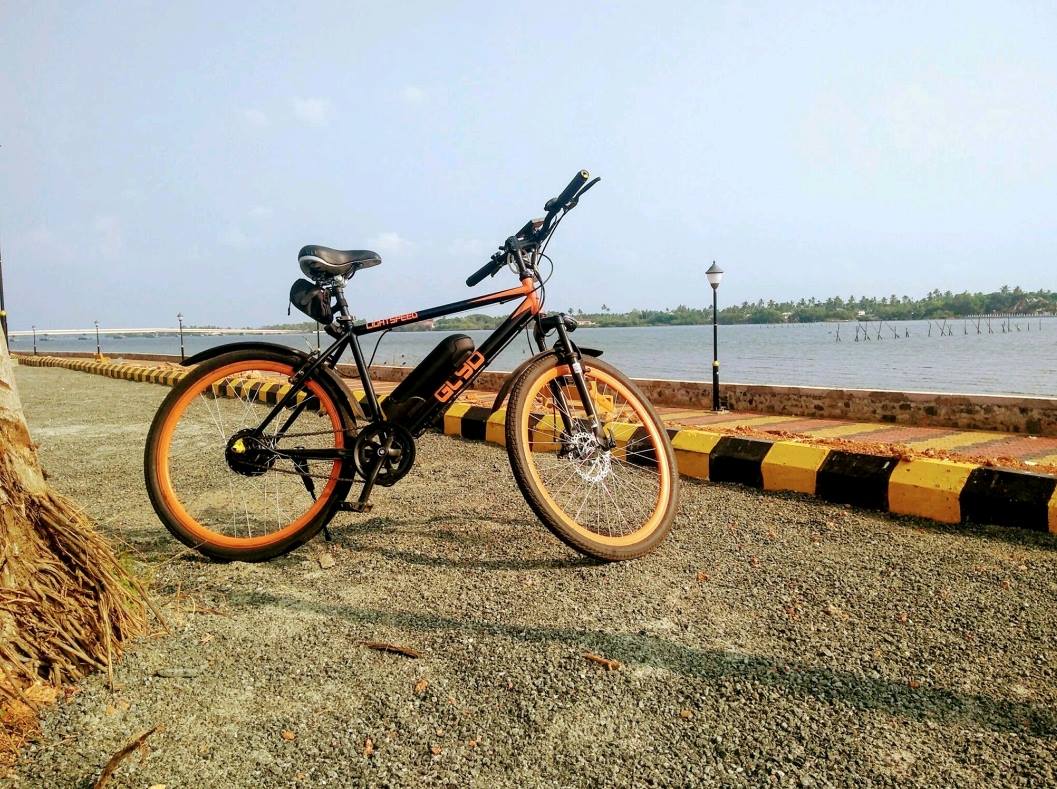 "My brother was already doing some research on alternative vehicle solutions. We were working on developing an electric chair for the differently-abled which could also be used by them as a vehicle. We even developed a prototype but the costs of production were extremely high. It would've have pushed up the cost of the product which we realised wasn't feasible," says Rushad who handles the business development, finances and operations at Lightspeed.
The duo then pivoted and started looking at different segments to focus on. They had witnessed the success of electric bicycles in European countries like the Netherlands. "We thought an electric bicycle solution would be a good fit for the Indian market. Students could take it to go to college, professionals could take it travel to their workplaces and families could it to run errands in and around the city," explains Rushad.
This is how the startup idea emerged and the brothers started their market research by going to different exhibitions to understand the market's requirement. They finally came up with their first official prototype in June 2016 after two months of constant brainstorming sessions. The brothers put together a small team comprising of designers from National Institute of Design in Ahmedabad and electrical engineers who had worked with big companies before.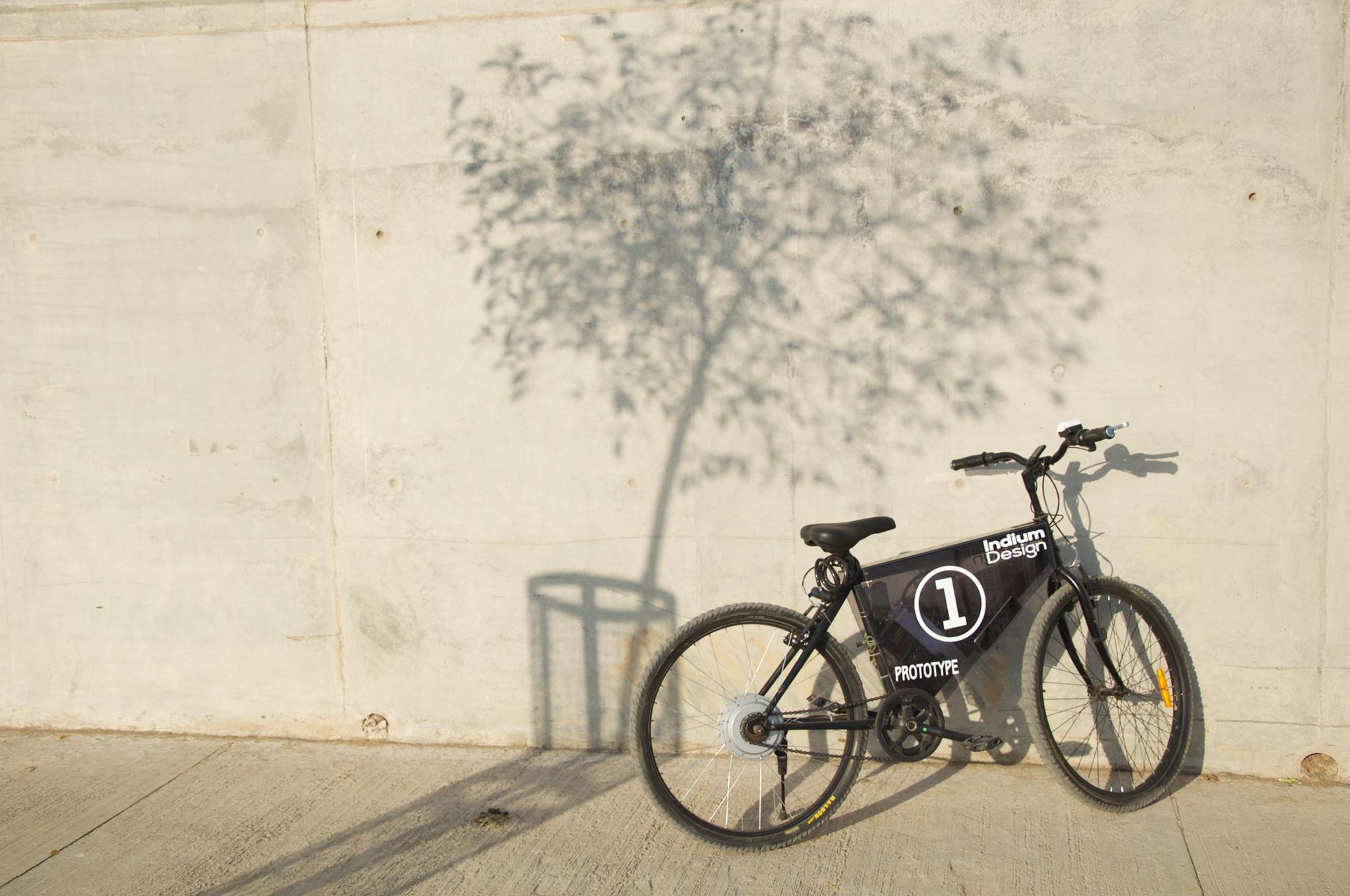 The startup was at the time functioning under the name, 'Indium Design'. They were officially registered on 17 November, 2016 and changed their brand name to Lightspeed.
Lightspeed's electric bicycles and operations
Lightspeed came up with their two models of e-bikes in June 2017. These were Dryft—an adventure e-bike while the Glyd is well suited for urban settings.
"Dryft and Glyd are e-bikes especially designed for India. They come equipped with front shock absorbers, responsive e-brakes to aid emergency braking, and multi level pedal boost technology for city rides," says Rushad. They marketed these bicycles in August with help from a crowdfunding platform called Fueladream which helped them raise money for the activity.
"We had about 10 bicycles in these models across eight cities so that people could check out these bikes. We got 70 orders which we delivered by mid September," says Rushad. They came up with their own e-commerce website shortly after that in October 2019. They also had their bikes on offer on e-commerce platforms and got in touch with several multi-brand stores which sold bikes.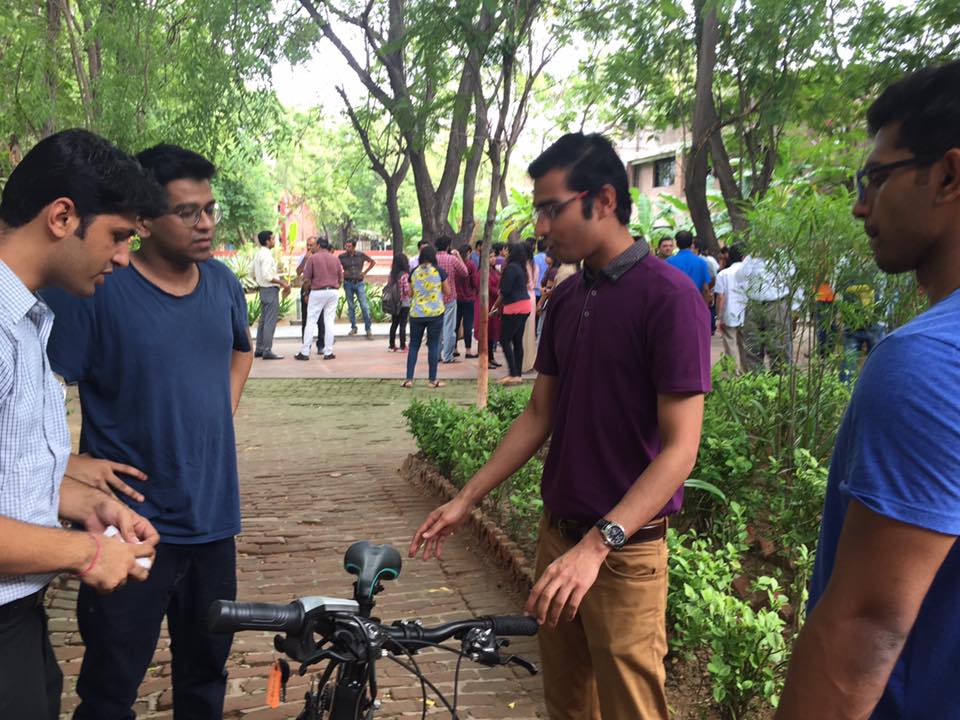 The startup then came up with their third category of e-bikes which they called, 'Fury'. "This bike is meant for people who are well built and for terrains like a desert. People who like bulkier bicycles can go for this one," explains Rushad.
Then in June this year, they came up with two new categories—Whizz and Rush. Whizz is an electric bicycle which is ideal for a family. "Anyone between the ages of 12 to 65 years and 5ft to 7ft in height can use this bicycle. It has been designed in a way that anyone can use it comfortably," says Rushad.
Rush, on the other hand, is a high-end bicycle and is one of the fastest selling products, confirms Rushad. The wheels in this bicycle are made of magnesium alloy which ensures that it does not require too much maintenance. The sixth category is the Bamboochi bicycle which is made to order. This bicycle is made from bamboo and runs on a battery.
Each of these six categories of bikes comes in three variants within the category. There is a charger that comes with these bikes and you can easily charge these bikes at homes.
Many electric bicycles don't have removable batteries so you need to carry the whole bicycle to the charging point, but LightSpeed offers a portable battery in both its models. These bikes can be used to cover 35 KM to 100 KM on a single charge of three hours.
Lightspeed also sells conversion kits with different parts which can help you transform any normal bicycle to an e-bike.
Challenges and Impact
Dr. Brahmanand Mohanty, a Puducherry-resident, has been using the bicycle since April this year and every morning he rides on the bicycle for upto 30 to 32 kms.
"Since Pondicherry has a hot and humid climate, e-bikes are well suited as you don't sweat much or feel too tired. The convenience of a cycling assisted e-bikes is very convenient," explains the 60-year-old Professor of Energy, Environment and Climate Change, who developed back problems a few years ago and wanted an assisted bike to help him exercise when walking became difficult.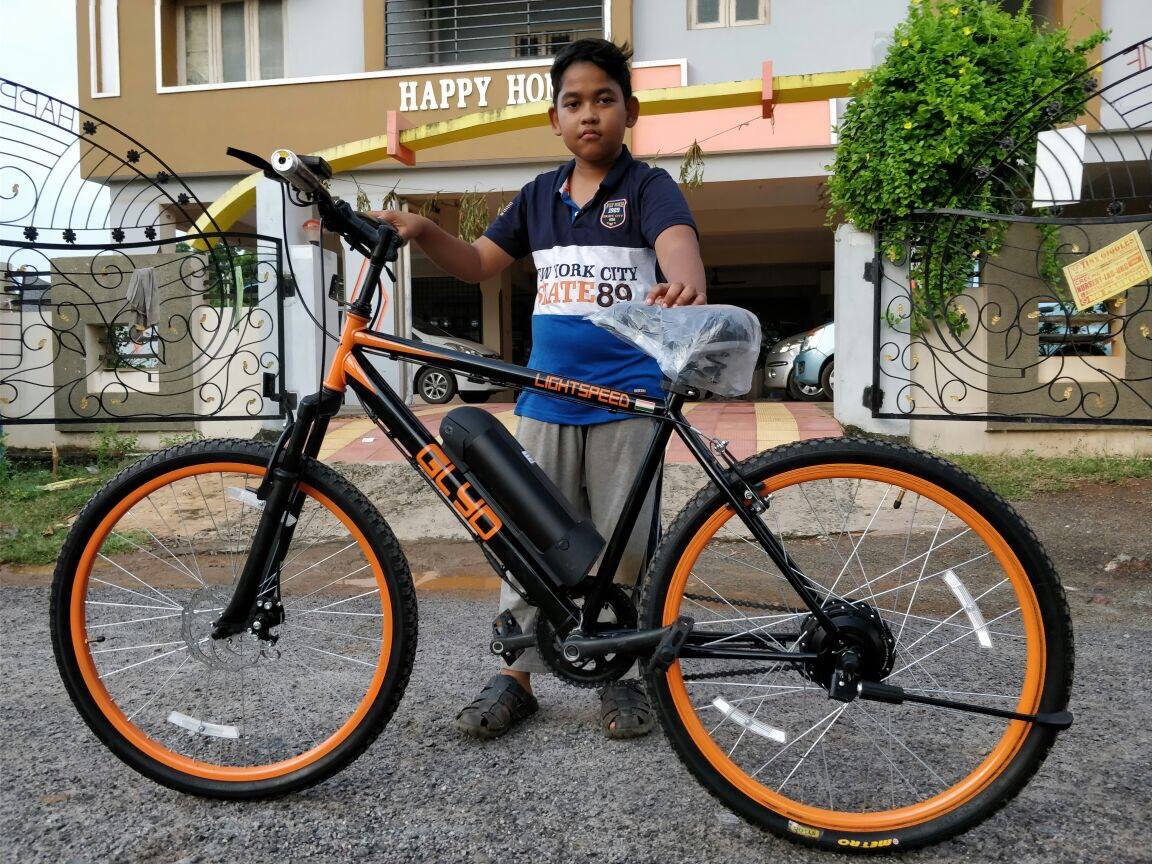 On the other hand, Debobrata Sahoo, 34, is the co-founder of a startup called Kinisi which was founded in March, 2017 and is based out of Auroville. "We found that a lot of people in Auroville, young and old were using bicycles. So, we thought to ourselves why do something where people can take hire electric bicycles to move around Auroville," says Debo.
However, it was difficult for them to find good vendors in the Indian market and finally found a seller they could work with. Still, they wanted to have a variety in the kind of bikes they had on offer. It was through research online that they stumbled upon Lightspeed's bikes in Oct 2017 and thereafter got in touch with Rushad.
They now have a fleet of 200 electric bicycles on rent. Out of these, 30 have been converted to e-bikes using Lightspeed's conversion kits. They also sampled Lightspeed's Whizz bike and have given them a few orders with customisations that will be delivered early next year.
"We asked them to modify the bikes in a way that they are easy to climb and get down from since we have people from different age groups here," he said.
The Way Forward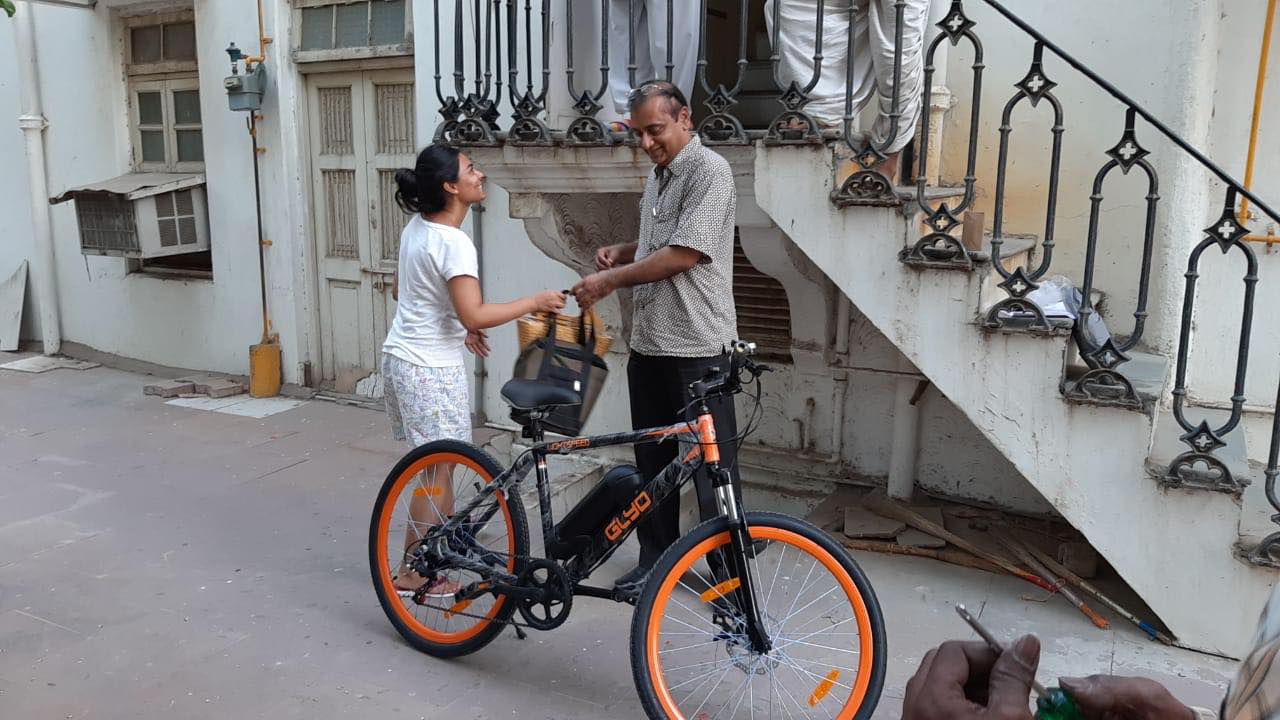 Looking back, Rushad is amazed how far they have come. "Initially when we first started out, we didn't even know if this idea would work. We didn't know where our market was and if people would buy these bikes," says Rushad. To overcome this state of ambiguity, they conducted exhaustive surveys and attended several exhibitions to understand what people wanted.
These surveys also helped them in understanding how to go about designing their bikes. Now, the challenges are different. "Keeping up with the innovation and growing into a bigger market is a challenge now," says Rushad.
Despite Rushad's concerns, there is a lot that Lightspeed has achieved. In addition to already having sold over 4219 bikes, they have about 18 dealers in 14 cities.
Another interesting thing that the startup does is that it plants fruit trees on farmer's lands so their benefit. They've already done this in areas in Maharashtra like Sangli and Baramati.
"We are already working towards manufacturing electric cargo bicycles for last mile deliveries which will help in reducing carbon emissions. We also plan on exporting our bikes and exploring the European markets. There will be challenges but we look at them as an opportunity to move forward," he says signing off.
---
Also Read: With 100+ Km Range, These Electric Bikes & Scooters Won't Leave You Stranded!
---
(Edited by Saiqua Sultan)
Like this story? Or have something to share?
Write to us: contact@thebetterindia.com
Connect with us on Facebook and Twitter.