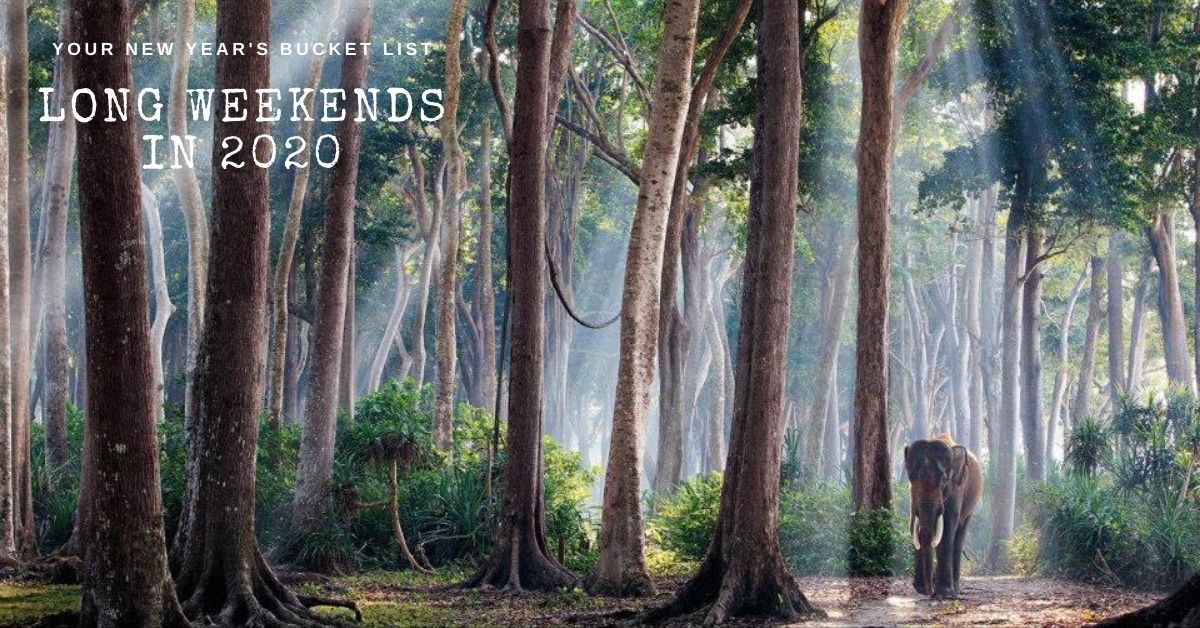 What if I told you that, with a little planning, 2020 can become one of the most memorable years of your life? From pristine mountains to silver sand beaches, nothing is really out of reach, thanks to the bounty of long weekends the new year is bringing! #TravelGoals #HolidaysIn2020
Every morning at work, as my laptop comes alive, a breathtaking photograph of an exotic location pops up on the screensaver. But before I can even begin the delicious daydream, work rolls in, effectively putting my reveries to rest.
But, it's never too early to start planning your travel, and if done well, no exotic location is really out of reach.Thanks to the bounty of long-weekends the new year is bringing along, your monthly dose of wanderlust is just a step away.
---
Traveling is about a new experience, a leap out of your comfort zone, into a positive space. And what better way to do it, than with these chic, sustainable bags!
---
So fret no more about the city pollution, traffic, work pressure or even the measly leaves, and make 2020 one of the most memorable years of your life!
1) January: A weekend in Havelock Island, Andaman Islands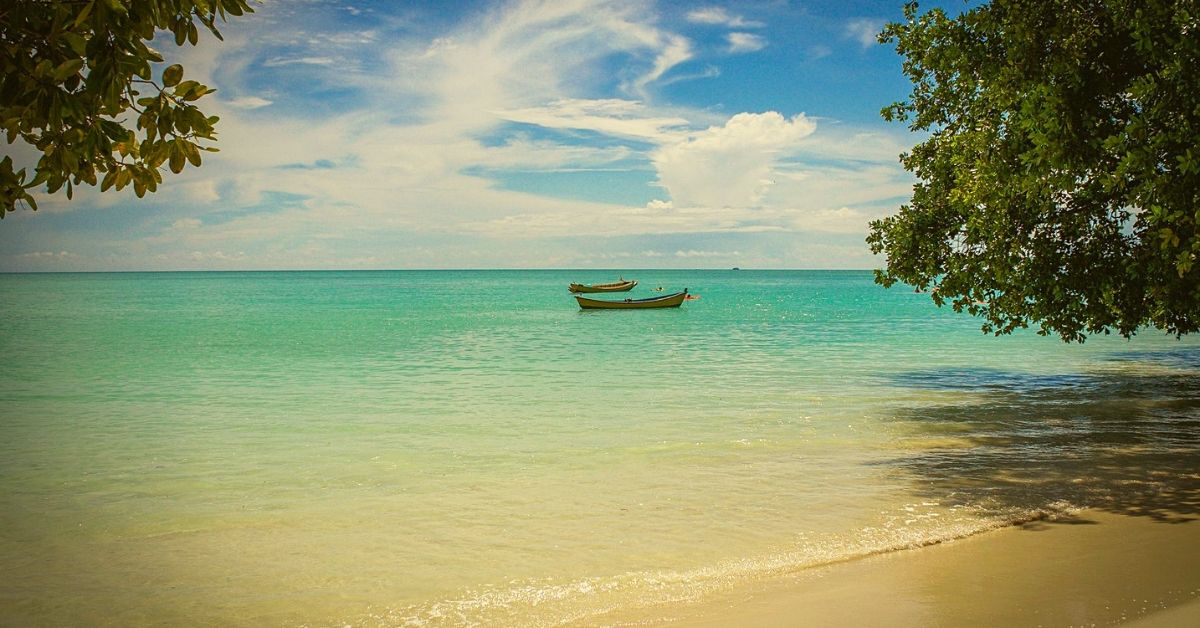 Don't you love untouched beaches wrapped in silence, that break each time a huge wave comes crashing by?
With its spotless shores, crystal clear waters, vibrant corals, dense forests and a never-ending horizon, Havelock Island is the best detox to your New Year's party hangover. Tucked away in a quiet corner of Andaman Islands, this gem is a perfect retreat for anyone looking to escape the urban monotony.
Dotted with several small villages around, Havelock is spread over a vast area of 113.93 square kilometres and is situated 57 km north-east of the capital city Port Blair.
From turtles to dolphins, the island is known for its abundant marine life and hence is one of the most ideal spots for water sports like scuba diving, deep-sea diving and snorkelling.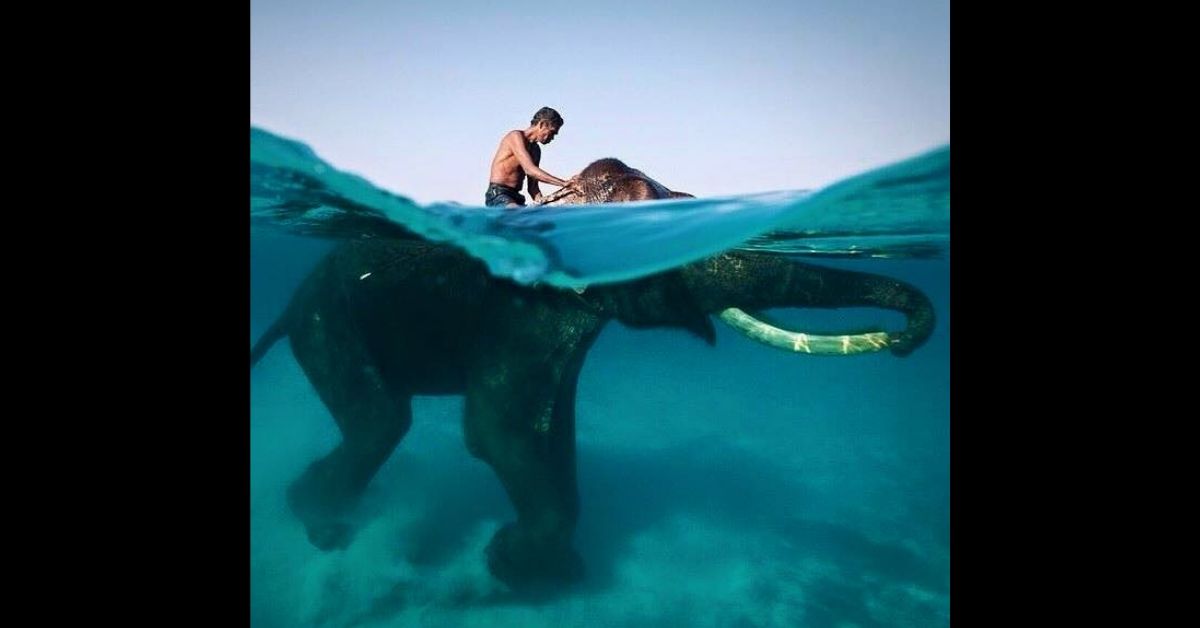 Relax and rewind in this tropical haven for the best start to a new chapter in your life!
January 15, Wednesday: Makar Sankranti/Pongal (Restricted Holiday)
January 16, Thursday: Take a leave
January 17, Friday: Take a leave
January 18, Saturday: Weekend
January 19, Sunday: Weekend
2) February: Maravanthe, Karnataka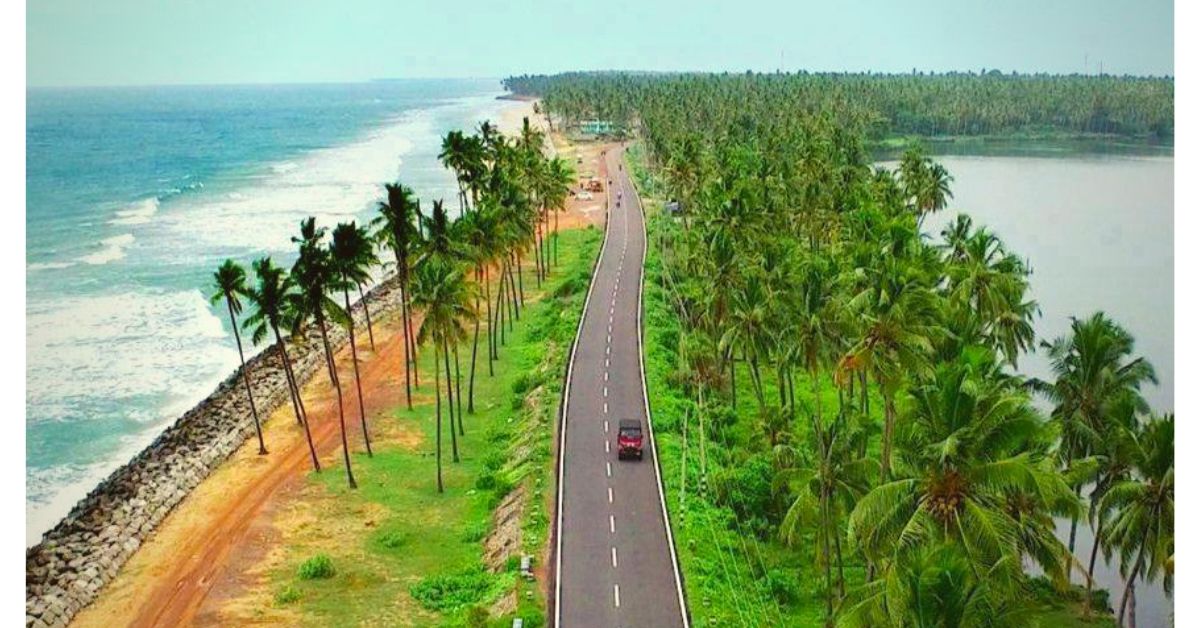 Maravanthe, a serene village by a beautiful seashore is considered to be one of the best locations for a road trip in India.
Located on the Panvel-Eddapally highway, the village is a 400-odd km drive from Bangalore, and what makes this trip special is that it lets you experience the picturesque view of a river on one side and the sea on the other.
In other words, Maravanthe road cuts through a river and a sea at the same time, with a promise of an exquisite view!
February 21, Friday: Maha Shivaratri (Gazetted Holiday)
February 22, Saturday: Weekend
February 23, Sunday: Weekend
3) March: Velas, Maharashtra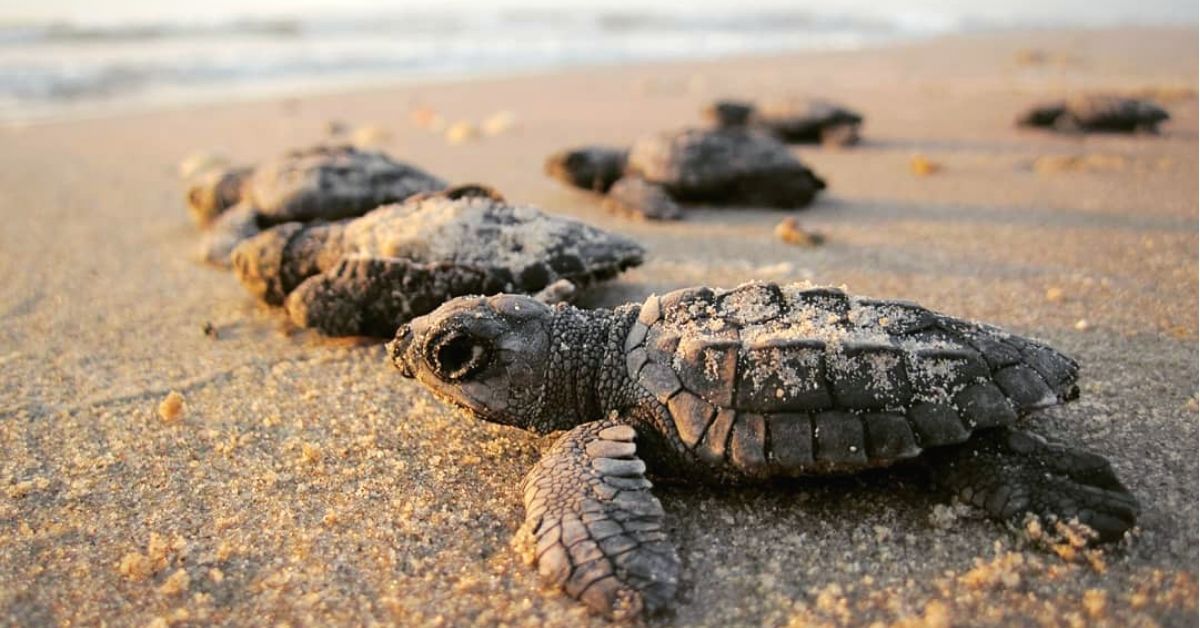 Would like to trade your holi party plans for a once-in-a-lifetime experience? Well, this is your chance!
Just 220 km away from the hustle-bustle of Mumbai, Velas is a small fishing village hidden in the western coast of Maharashtra. Adorned with hundreds of tile-roofed traditional houses, this serene spot on the Arabian sea is at its best during March, primarily because of the Velas Turtle Festival.
Apart from the festival, you can also visit the Harihareshwar Beach, Diveagar Beach, Kelshi Beach, Victoria Fort and Murud during the trip.
March 7, Saturday: Weekend
March 8, Sunday: Weekend
March 9, Monday: Holika Dahana (Restricted Holiday)
March 10, Tuesday: Holi (Gazetted Holiday)
4) April: Sambhar Salt Lake, Rajasthan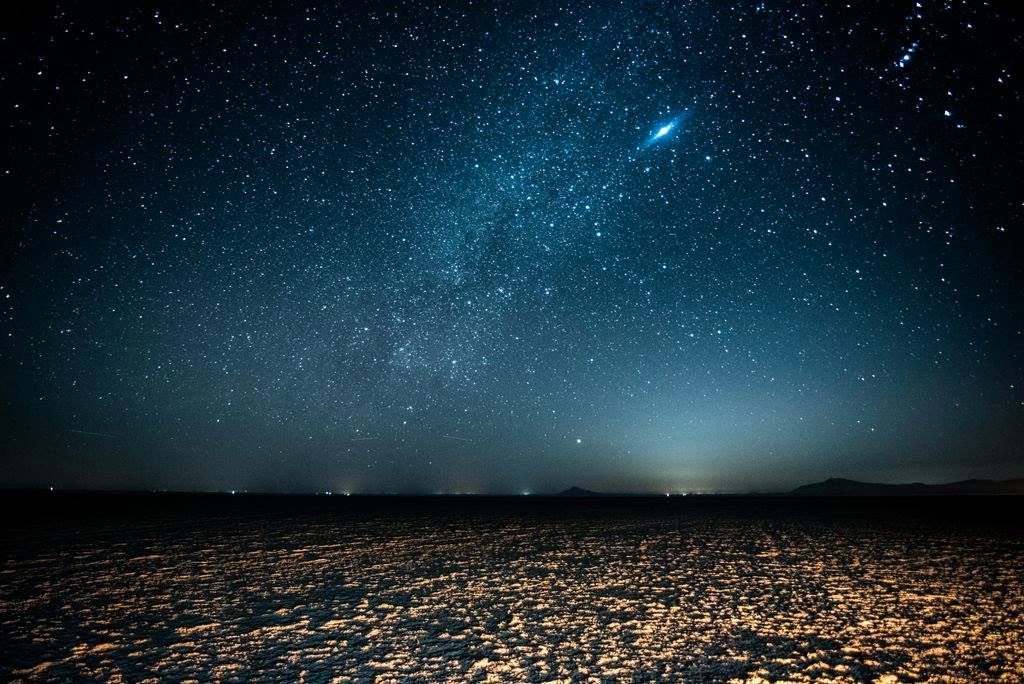 Well known for its humongous forts, stunning palaces, and the unending sea of sand in Thar, Rajasthan has a lesser-known but equally enticing experience for adventurous travellers⁠—the largest inland salt lake in India.
Located 80 km from Jaipur, the Sambhar lake is known for its fabulous view under the starry carpet of the night sky. Wrapped in a legend which attributes its creation to a regional deity, Shakambari Devi, it is a real delight for storytellers, geologists, nature lovers and photographers, especially astrophotographers.
Camp near the lake and witness the breathtaking view of the milky way, or even trek up the Devayani Tank for a panoramic view.
April 2, Thursday: Ram Navami (Gazetted Holiday)
April 3, Friday: Take a leave
April 4, Saturday: Weekend
April 5, Sunday: Weekend
April 6, Monday: Mahavir Jayanti (Gazetted Holiday)

April 10, Friday: Good Friday (Gazetted Holiday)
April 11, Saturday: Weekend
April 12, Sunday: Weekend
5) May: A weekend in Longwa, Nagaland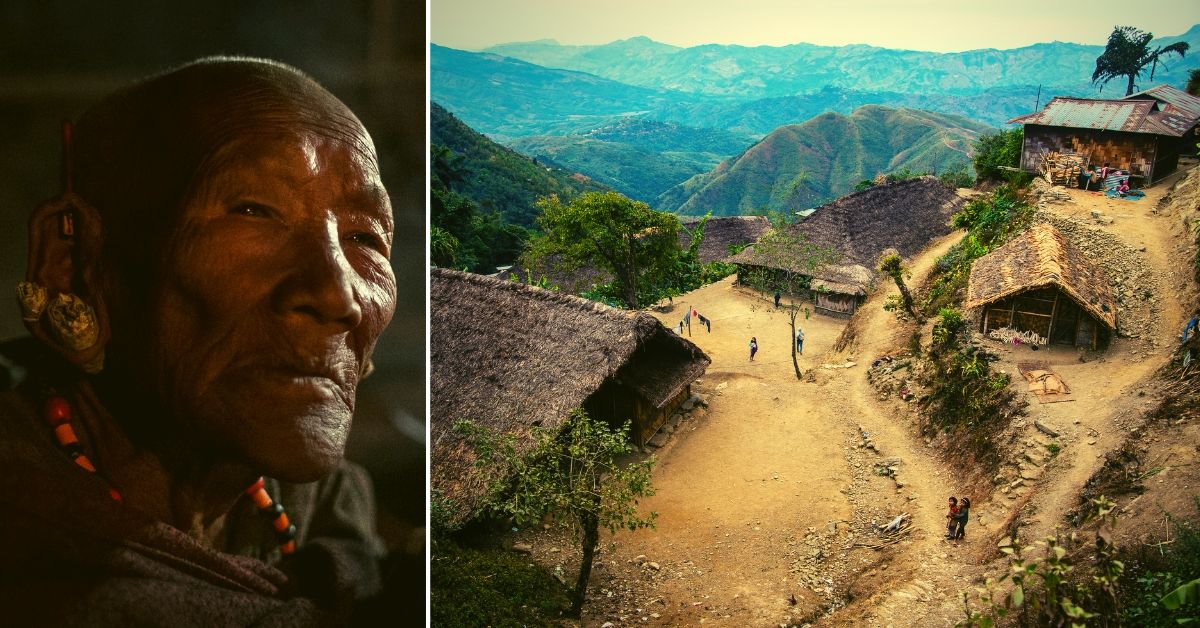 Imagine if you could be in two countries at the same time? No, you don't really need Hermoine's time turner for that, because such a fantasy can come true in Nagaland's Longwa village.
Tucked away in the uncharted territory of Mon district, 42 km away from Mon town, Longwa has an intriguing legacy—all its people enjoy dual citizenship of India and Myanmar. And, that is because the Indo-Myanmar border passes right through the centre of the village, and to be precise, through the house of the village chief, dividing it into two halves!
So, while at this untapped hill station, you are not just beating the scorching May heat or relishing the magnificent views, you are literally walking on two places at the same time, one foot in India and another in Myanmar!
May 1, Friday: Labor Day ( Restricted Holiday)
May 2, Saturday: Weekend
May 3, Sunday: Weekend

May 7, Thursday: Buddha Purnima/ Vesak (Gazetted Holiday)
May 8, Friday: Take a leave
May 9, Saturday: Weekend
May 10, Sunday: Weekend

May 22, Friday: Jamat Ul-Vida (Restricted Holiday)
May 23, Saturday: Weekend
May 24, Sunday: Weekend
May 25, Monday: Ramzan Id/Eid-ul-Fitr (Gazetted Holiday)
6) July: Saur village, Uttarakhand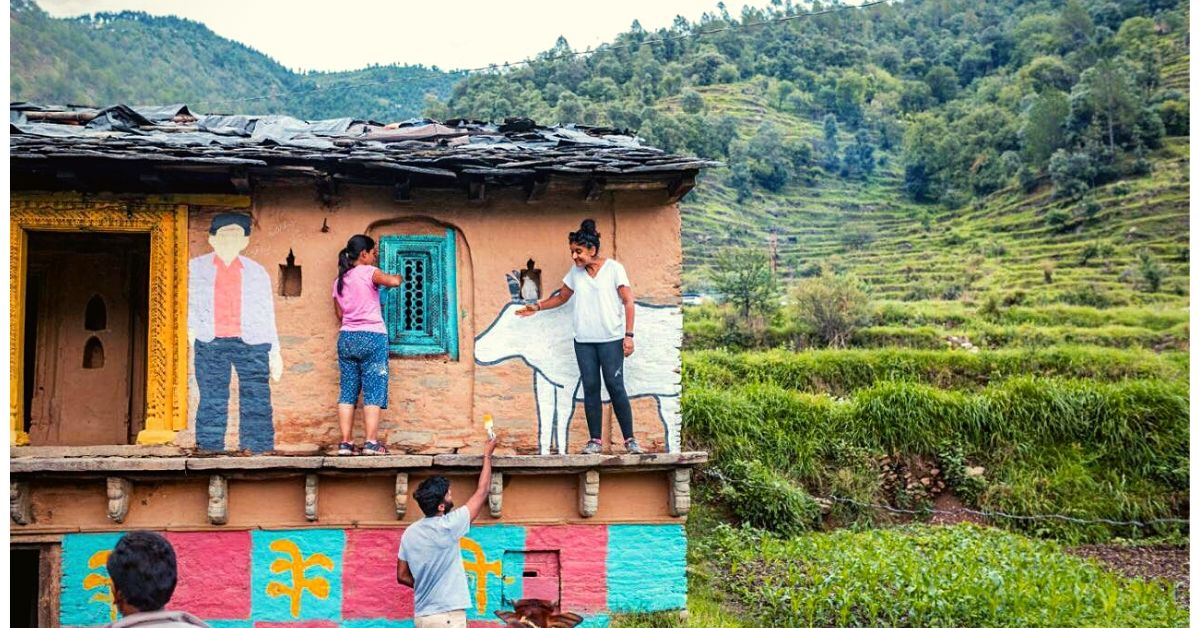 Half the year has almost gone by, and its time to reflect and plan ahead. For that, there's no better place for that than Saur, a 'ghost' village of Uttarakhand.
Once a victim of unemployment and mass exodus, this 300-year-old village, located in the Garhwal region of Tehri district, was among the thousands of villages that were termed as a ghost village by the state government.
Today, however, with the efforts of a few citizens and artists, Saur has reemerged from the ashes, as the world's first village of life lessons.
Giving it a new lease of life, Project FUEL in collaboration with RoundGlass began the Wise Wall Project to transform the village. Spearheaded by wall muralist, Poornima Sukumar, the team collected life lessons from the entire village, including all the families that had once migrated.
These lessons, along with many other folk stories, were painted in the style derived from the Garhwal school of painting, which also bears influences of Mughal miniature style and motifs.
Owing to this, Saur is now not just living and breathing art installation but is also a beacon of positive hope.
July 31, Friday: Bakr Id/Eid ul-Adha (Gazetted Holiday)
August 1, Saturday: Weekend
August 2, Sunday: Weekend
August 3, Monday: Raksha Bandhan (Restricted Holiday)
7) August: Lepchajagat, West Bengal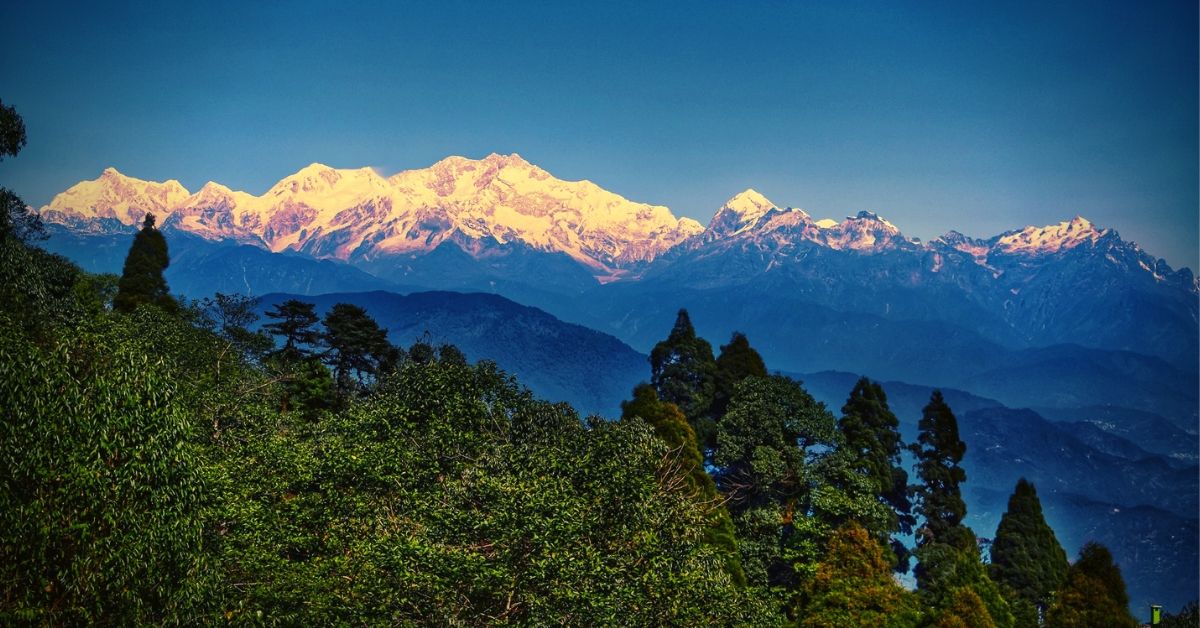 A secluded village located 19 km from Darjeeling at an altitude of 6,956 ft, Lepchajagat is named after the regionally dominant tribal group, Lepcha.
Be it a romantic weekend getaway, or a solo trip to rejuvenate from the toxic air of cities, Lepchajagat is a treat for any nature lover. Some other places of interest include the beautiful village of Jorpokhri which is adorned with a twin lake, Manebhanhan and the Old Ghoom monastery.
And when all of that is done, take a deep breath of your tranquil surroundings; get a cup of piping hot tea or coffee and sitting under the canopy of giant-like pines, oaks and rhododendrons, witness the spectacular views of Kanchenjunga peaks.
August 29, Saturday: Weekend/ Muharram
August 30, Sunday: Weekend
August 31, Monday: Onam (Restricted Holiday)
8) October: A weekend in Vattakanal, Tamil Nadu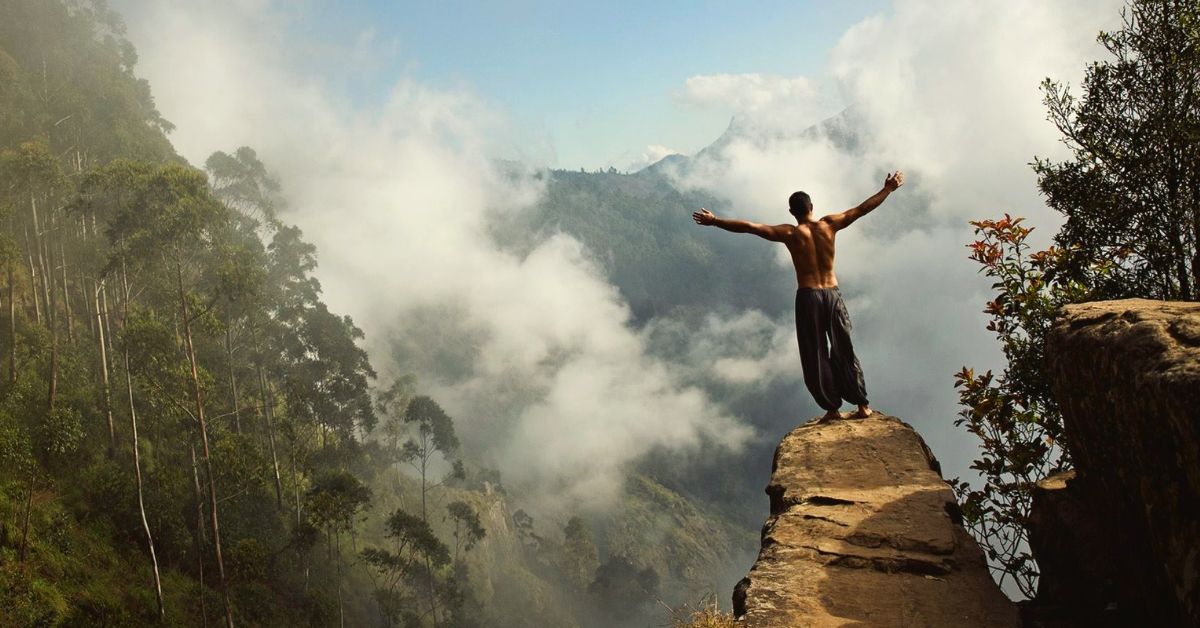 If you are looking to unwind, there is no better place than this paradise of flowers and foliage wrapped in a bubble of clouds situated in the Palani Hills of Tamil Nadu.
Vattakanal or Vatta is famous for its splendid cliffs and verdant forests, and is interestingly known by the sobriquet of 'Little Israel.' This is because the region experiences a massive influx of Israeli tourists every year, especially in October.
You can enjoy the peaceful beauty of Vatta reading a book sitting beside the fireplace, or you can trek to Dolphin's Nose, a popular attraction, which is a single narrow rock shaped like a dolphin's nose, jutting out of the edge of the cliff⁠—a perfect spot for photographs!
October 2, Friday: Mahatma Gandhi Jayanti (Gazetted Holiday)
October 3, Saturday: Weekend
October 4, Sunday: Weekend

October 22, Thursday: Maha Saptami (Restricted Holiday)/ Take an off
October 23, Friday: Maha Ashtami (Restricted Holiday)/ Take a leave
October 24, Saturday: Weekend/ Maha Navami
October 25, Sunday: Weekend/ Dussehra
9) November: Kadmat Island, Lakshwadeep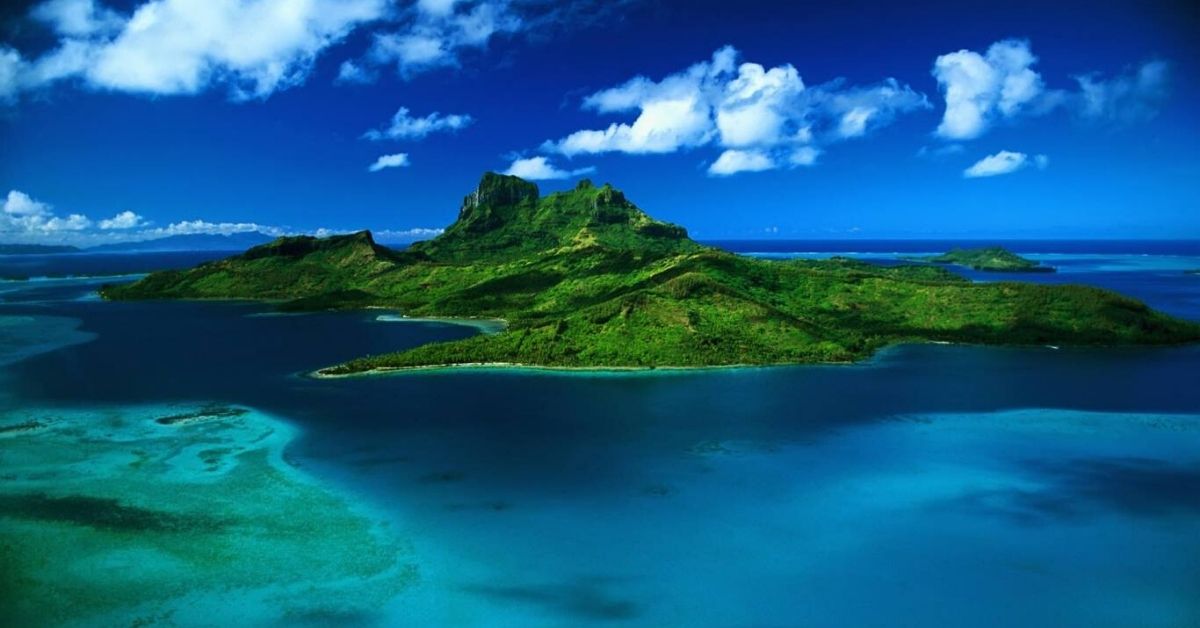 Better known as Cardamom Islands, Kadmat is an exquisite coral island amid the Amindivi subgroup of islands of the Lakshadweep archipelago. Spread across 9.3 kilometres, the island has a lagoon covering an area of 25 square kilometres.
A perfect getaway for couples or water sports enthusiasts, Kadmat not only provides a plethora of marine experiences but also rewards travellers with its cultural bounty.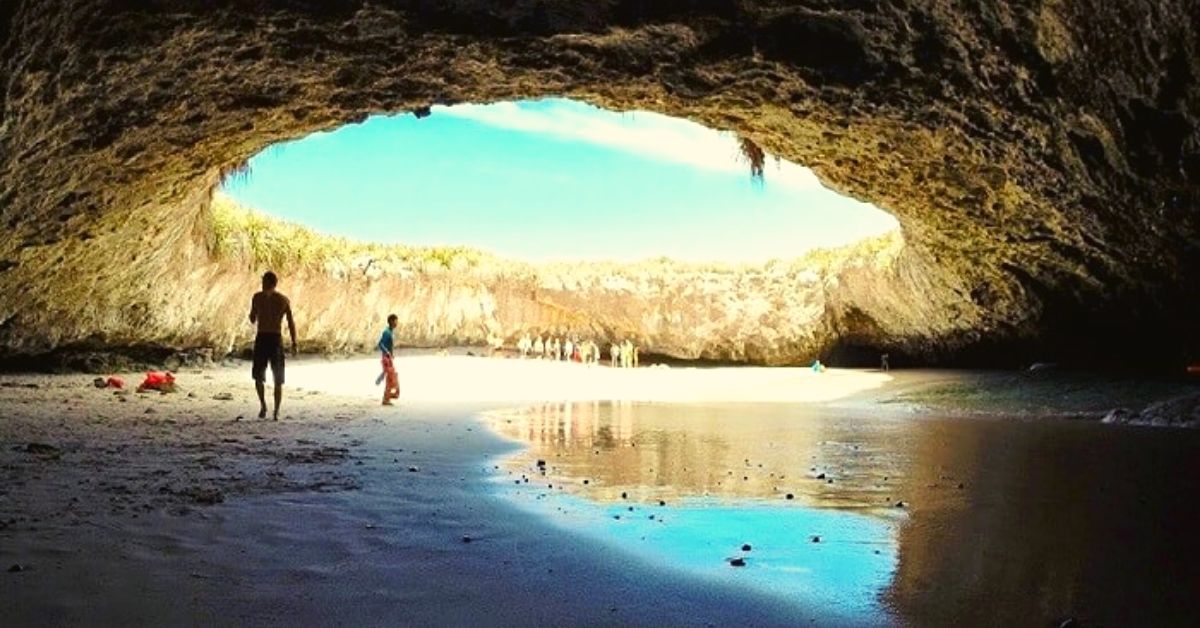 From kayaking, and diving experiences at the turquoise waters of Kavaratti, the traditional history of Minicoy sailboats at the Golden Jubilee Museum, to the archaeological remains of Buddhist culture at Andrott Island, Kadmat is a mixed bag of wonder.
November 13, Friday: Dhanteras (Restricted Holiday)/ Take a leave
November 14, Saturday: Weekend/ Diwali
November 15, Sunday: Weekend/ Govardhan Puja
November 16, Monday: Bhai Duj (Restricted Holiday)/ Take a leave

November 28, Saturday: Weekend
November 29, Sunday: Weekend
November 30, Monday: Guru Nanak Jayanti (Gazetted Holiday)
10) December: Auli, Uttarakhand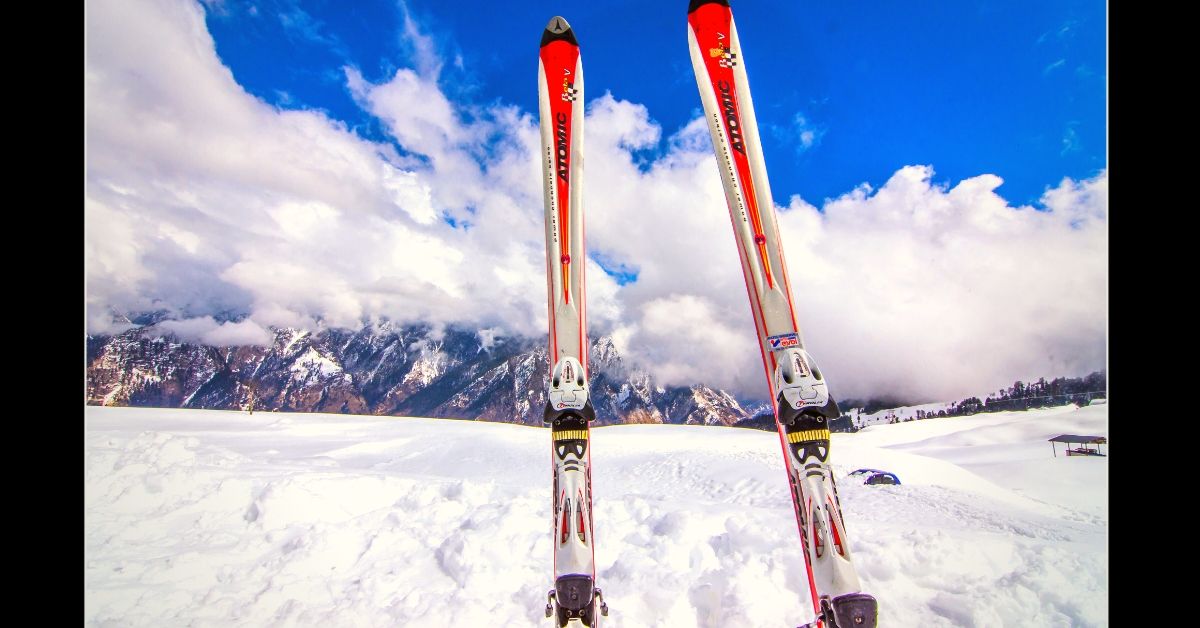 Bid another year goodbye in this snow-draped hill station, in Uttarakhand. Enveloped by the Nanda Devi and Nar Parvat mountains, surrounded by apple orchards, coniferous and oak forests, it is a dream-come-true for any person who loves snow!
Although a year-round destination, the best time to visit Auli is the winter season, as that is the time when fairytale natural settings truly come alive, with the temperature dipping down to -8 degrees Celsius.
According to legends, Auli is believed to have been a well-known getaway since the 8th century AD, with even Shankracharya paying a visit to it.
December 25, Friday: Christmas
December 26, Saturday: Weekend
December 27, Sunday: Weekend
Now, with half the work done, what are you waiting for? Get ready for a rewarding new year!
---
Also Read: 5 Hidden Gems of Northeast India That Need to Be On Your Travel Bucketlist
---
(Edited by Gayatri Mishra)
We bring stories straight from the heart of India, to inspire millions and create a wave of impact. Our positive movement is growing bigger everyday, and we would love for you to join it.
Please contribute whatever you can, every little penny helps our team in bringing you more stories that support dreams and spread hope.