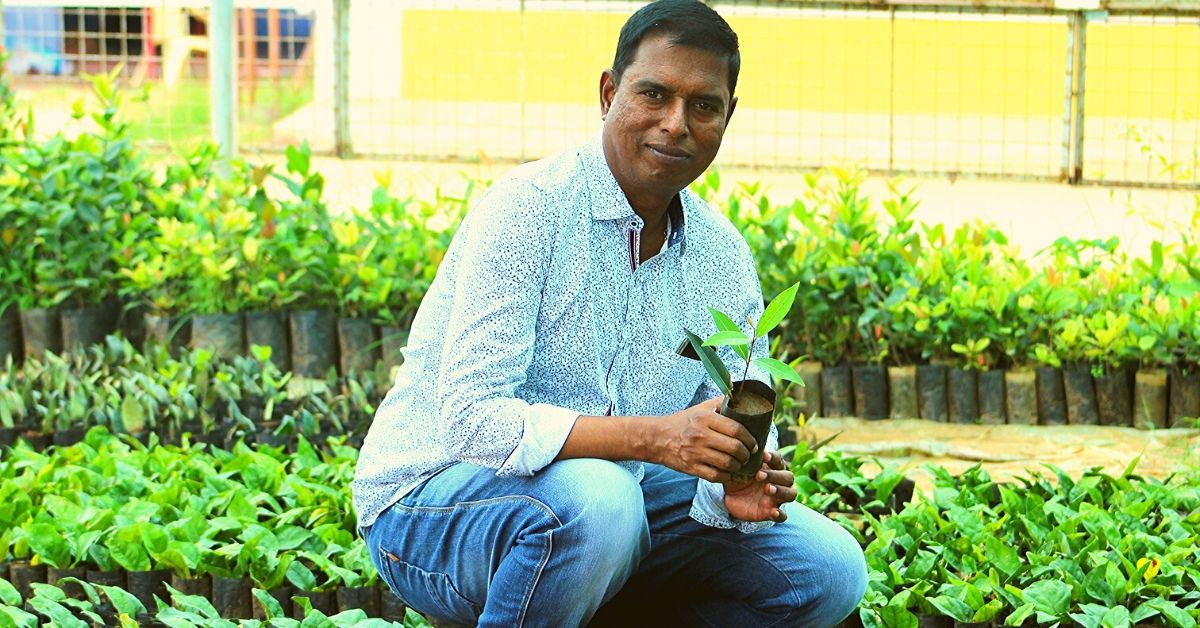 The 50-year-old who hails from Mettupalayam in Coimbatore district has mastered a low-cost and unique leaf-culture technique that frees farmers from seed plantation!
---
This article is part of a series in support of the ATL Tinkering Innovation Marathon – organised by Atal Innovation Mission, NITI Aayog and The Better India. Read more about the marathon
here
.
---
How do you grow a plant? What a silly question to ask, you may think. Step one is acquiring the seed of the selected species. That's what our introductory science classes in school taught us, right? But, Tamil Nadu's S Rajarathnam, a fifth-generation farmer, whose innovation of propagating the growth of plants using the power of leaves is turning this concept on its head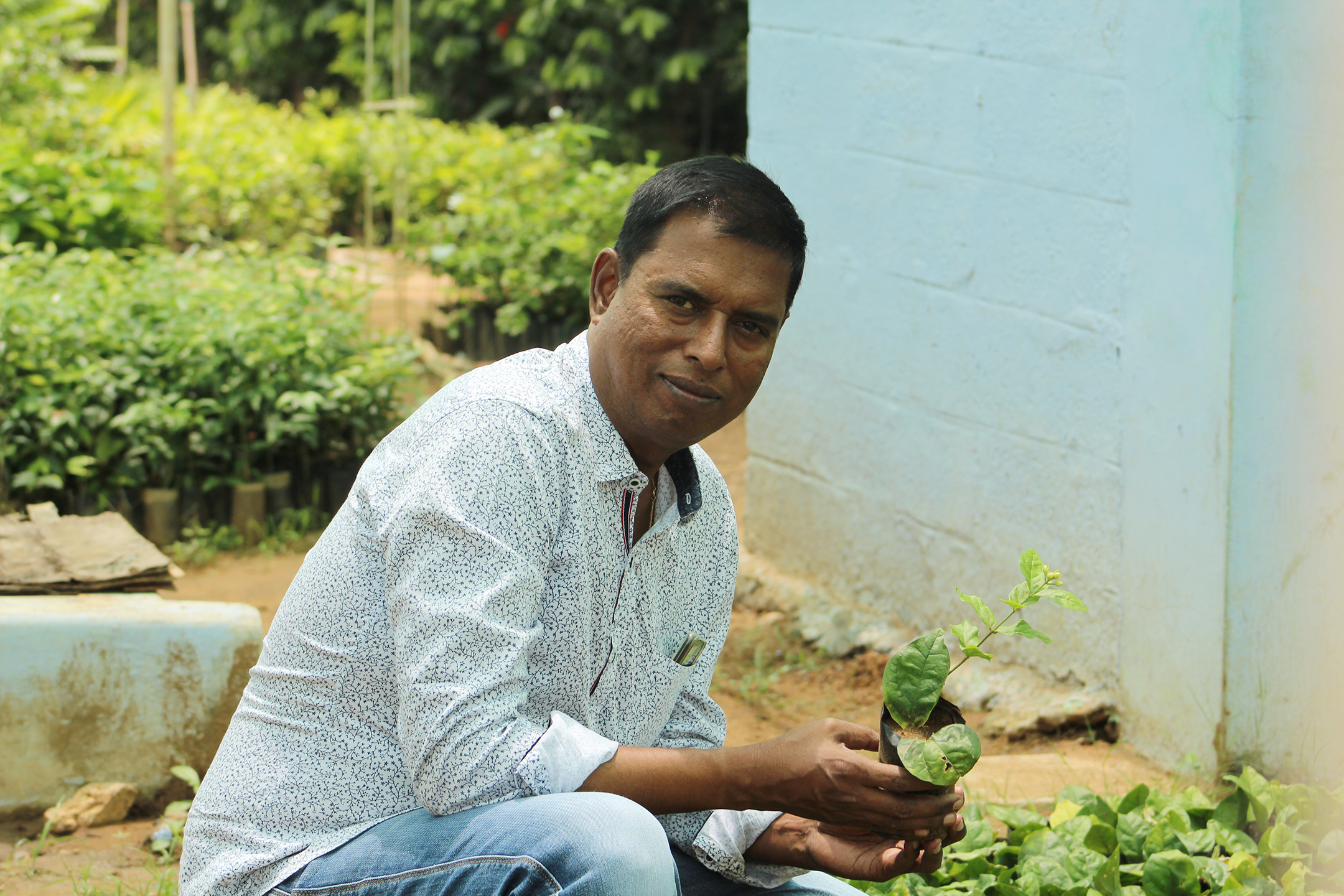 ---
Want to buy organic heirloom seeds to grow your own food. Here's where you can find them
---
Yes, you heard that right.
The 50-year-old hails from Mettupalayam in Coimbatore district and has mastered a low-cost and unique leaf-culture technique which uses a leaf to grow a plant!
Honoured with the Chinnikrishnan Innovation Award in 2019 for this leaf culture concept, Rajarathnam has trained more than a thousand farmers, entrepreneurs, self-help groups, and students in the technique without charging a penny!
"As a child, who grew up in an agricultural family, I was deeply passionate about growing food. That is perhaps one of the reasons why, despite completing my bachelor's degree in Applied Sciences, I decided to follow the footsteps of my ancestors and took up farming, as my full-time profession."
The Better India (TBI) delved into the story of this innovative farmer who is also credited with running India's first certified organic nursery named Eden Nursery Garden for the benefit of farmers. He received the certification under the Indian Society for Certification of Organic Products (ISCOP).
The Innovation – Leaf Culture Concept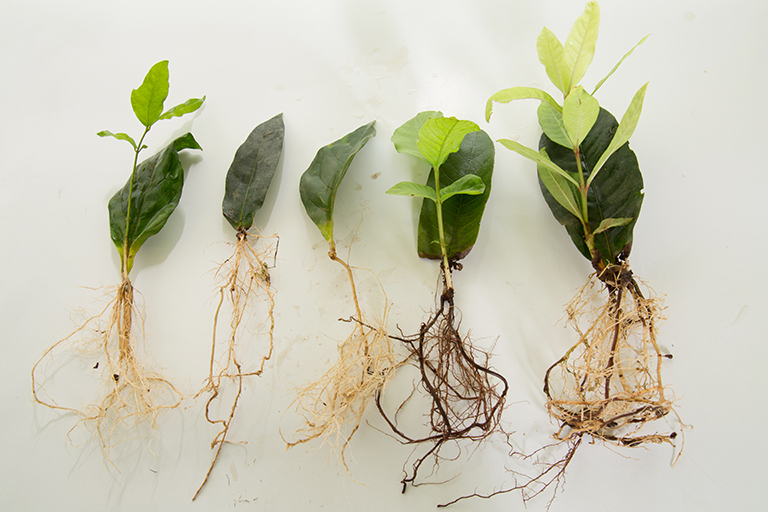 "Established in 1998, the nursery promotes clonal plant-propagation using leaf culture and has a production capacity of 15 to 20 lakh seedlings/clonal plantlets per year," adds Rajarathnam.
From flowering species like Jasminum sambac, Ixora, Jasminum multiflorum, Jasminum nitidum, Crossandra to fruiting species like Jamun, Guava, Noni, Betel leaves etc, Rajarathnam has found success in propagating several species using the technique.
He claims that the leaf culture technique is the first-of-its-kind in India has also applied for a patent.
Recalling how the idea of using a leaf to sprout a plant came to him, Rajarathnam says, "It dates back to 2010 when I underwent a five-day tissue culture course at the Tamil Nadu Agricultural University (TNAU). I was fascinated by the simple methods that could be employed to propagate plants using tissue culture. I decided to start a commercial tissue culture centre, but the costs associated with it were very high. I wanted to find a low-cost technique. And while it was common to grow plants using seeds, shoot tip cuttings and other tissues, when I returned home, I wondered what would happen if we propagate plants using their leaves?"
Leaves?
"Leaves are present in abundance on a plant. Plus, when you pluck a leaf, you do not disturb the entire structure of the plant. Once cut off, it will grow again. Besides, using leaf culture can cut down input costs in agriculture drastically for farmers since they no longer have to depend on seeds to multiply their crops. They will not only have an assured yield with this technique but will also be able to maintain the genetic purity of what they grow."
The Initial Trial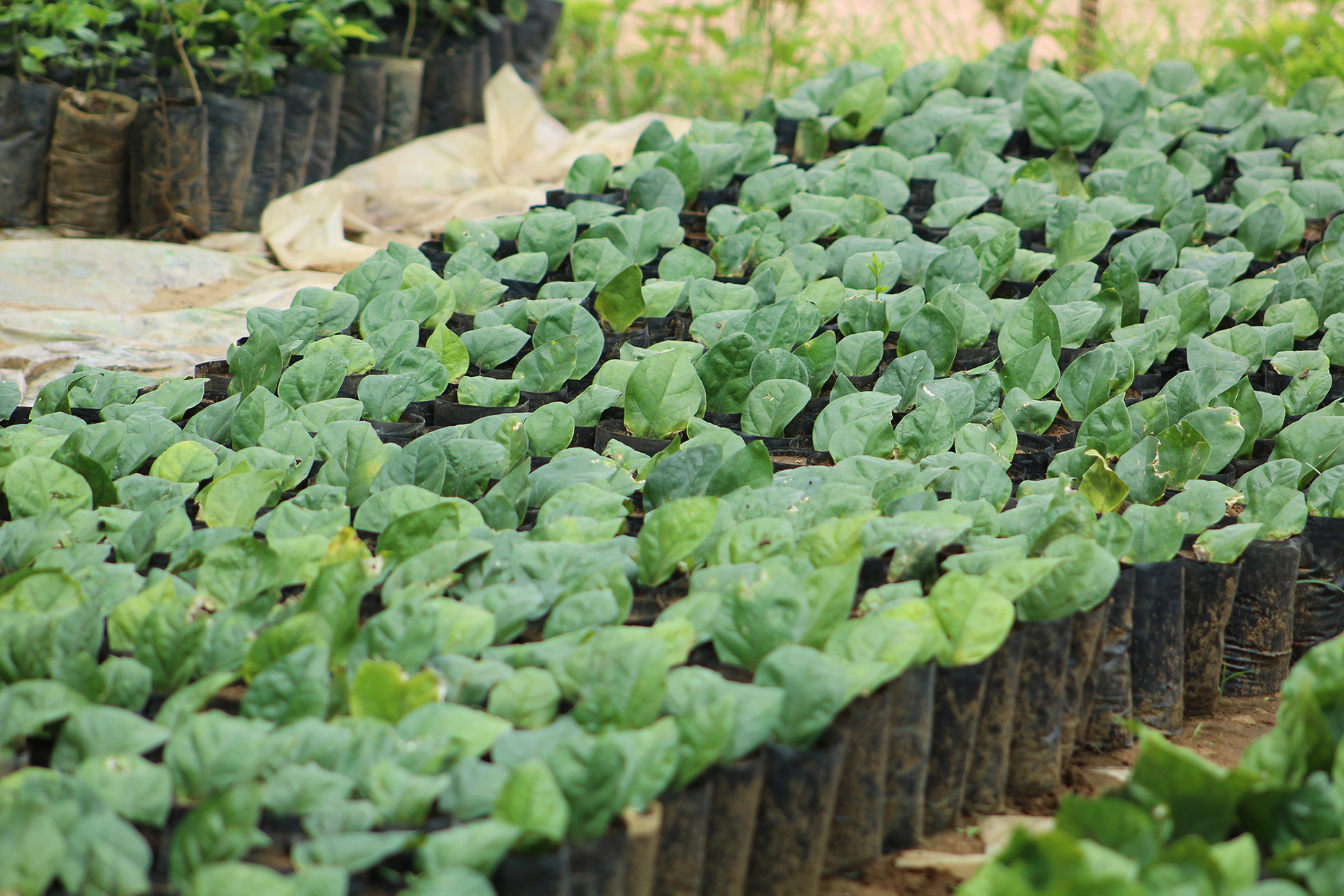 The first batch of species that Rajarathnam experimented with was jasminum sambac ('Gundumalli' in Tamil) and ixora since these are largely cultivated by farmers in Tamil Nadu.
His focus was clear. To keep the method so simple that even a student could perform it and also to keep it low-cost, so small and marginal farmers could benefit.
However, when he first started, the method wasn't 100 per cent organic. He used readily-available materials in his nursery for the same. These included soil as the medium, a root-inducing chemical hormone and a tunnel mist humidity chamber.
"My biggest challenge in the process was to ensure that the leaf that I plucked survived. But maintaining the right amount of moisture and humidity was difficult. After several trials and errors, I figured that the temperature could be 30 degrees (+ or – 2) and humidity had to be maintained at 70 per cent humidity for the leaf to survive and inducing roots."
After years of struggle, 2012 saw the dawn of a breakthrough in his research. One morning when he entered his nursery, he saw that a root had actually sprouted from a jasmine leaf he was experimenting with. Unable to believe his sight, he drove to the TNAU and showed it to experts there, who confirmed the innovation.
"It was a success. But I wanted to make the process of inducing roots chemical-free. This alternative root-inducing agent turned out to be tender coconut water. To put it simply it was coco-NUTS!" he attempts a pun.
So, how does the innovation work then?
All you need is a shade net, a tunnel mist chamber, polythene sheets and water.
Here's a ten-step guide
First, pluck the leaf of the preferred plant
Then treat that leaf with tender coconut water for 30 minutes.
Once treated, the leaves with their petiole, are placed in the pockets of a tunnel mist chamber. The petiole refers to the stalk that joins a leaf to a stem.
The tunnel mist chamber is a low-cost structure that is built in-house and is fitted with pockets. These pockets are filled with soil required to help the sapling grow.
Rajarathnam adds how every tunnel mist chamber has over 3,000 individual pockets. This means that at one go, thousands of saplings can be grown.
To ensure the soil has the required moisture, the leaves in the individual pockets of the chamber are covered air-tight with polythene sheets.
The tunnel mist chamber is then fitted with an eight mm frame and placed under a shade net.
Every five days, the polythene sheet is removed to monitor the moisture level in the individual pocket. Based on the requirement, water is sprayed in individual pockets.
Rooting takes place in a matter of four to five weeks. In another four to five weeks, the sapling grows in height. Once this point is reached, the polythene sheet is removed and the individual pockets along with the saplings are moved into the sunlight.
Once the grower confirms that the sapling is strong enough to survive, it is removed from the pocket and replanted in the farm.
"The infrastructural cost including setting up a shade house and mist chamber are between Rs 20,000 to 30,000. Also, understand that the duration for rooting in leaves differs in the same species too. If research standardises the age of the leaf, then the difference in duration for rooting can be overcome," adds Rajarathnam.
What Lies Ahead?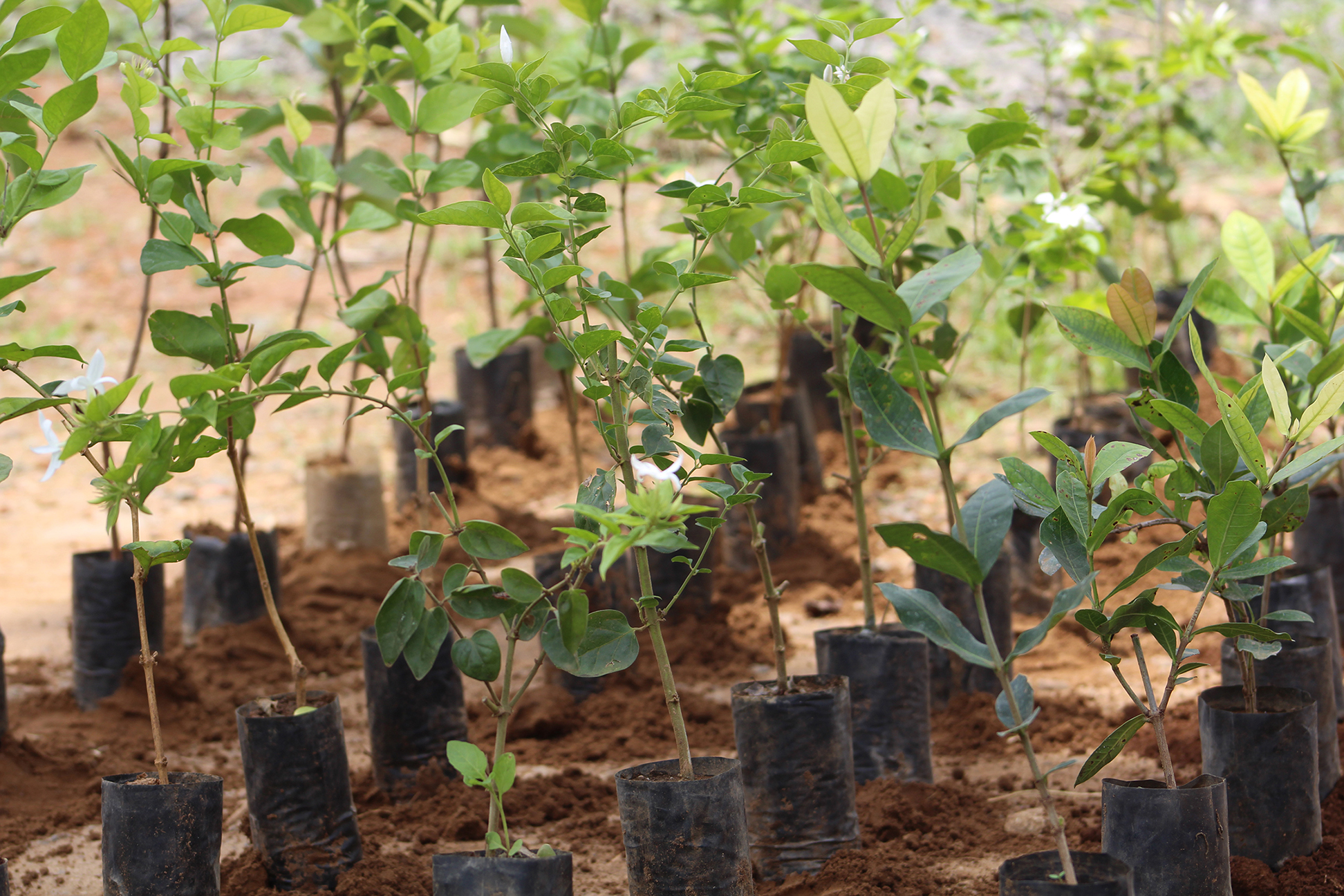 Rajarathnam is now trying out this technology for various species. His focus is now on propagating endangered species, rare medicinal plants and see if the technology could be used to multiply major food crops too.
In his endeavours, he has received whole-hearted support from Dr Murugesan, Director, Directorate of Agri-business Development Board (DABD) TNAU, in promoting Nursery Garden and the leaf culture technology.
Rajarathnam has also been sanctioned a grant of Rs 6.25 lakhs for leaf culture by the Ministry of Micro, Small and Medium Enterprises (MSME), Government of India.
"Though we started the commercial operations of producing clonal plantlets and seedlings using the technique only last year, the returns have been profitable. As the word has spread, today I have farmers from across India coming to my nursery to learn the technique and I am open to teaching them. The demand is high, but my production capacity is fixed since my land is only six acres. But I am hopeful of expanding the scope of my work soon. I am focused on conducting more field trials and exploring other species that I can work with using the technology," he ends.
If this story inspired you, get in touch with S Rajarathnam on 9486094670, or write to him at edennurserygardens@gmail.com or visit Eden Nursery Gardens' website here.
Know more about the ATL Tinkering Innovation Marathon here.

All image credits: S Rajarathnam
(Edited by Saiqua Sultan)
Like this story? Or have something to share?
Write to us: contact@thebetterindia.com
Connect with us on Facebook and Twitter.
We bring stories straight from the heart of India, to inspire millions and create a wave of impact. Our positive movement is growing bigger everyday, and we would love for you to join it.
Please contribute whatever you can, every little penny helps our team in bringing you more stories that support dreams and spread hope.