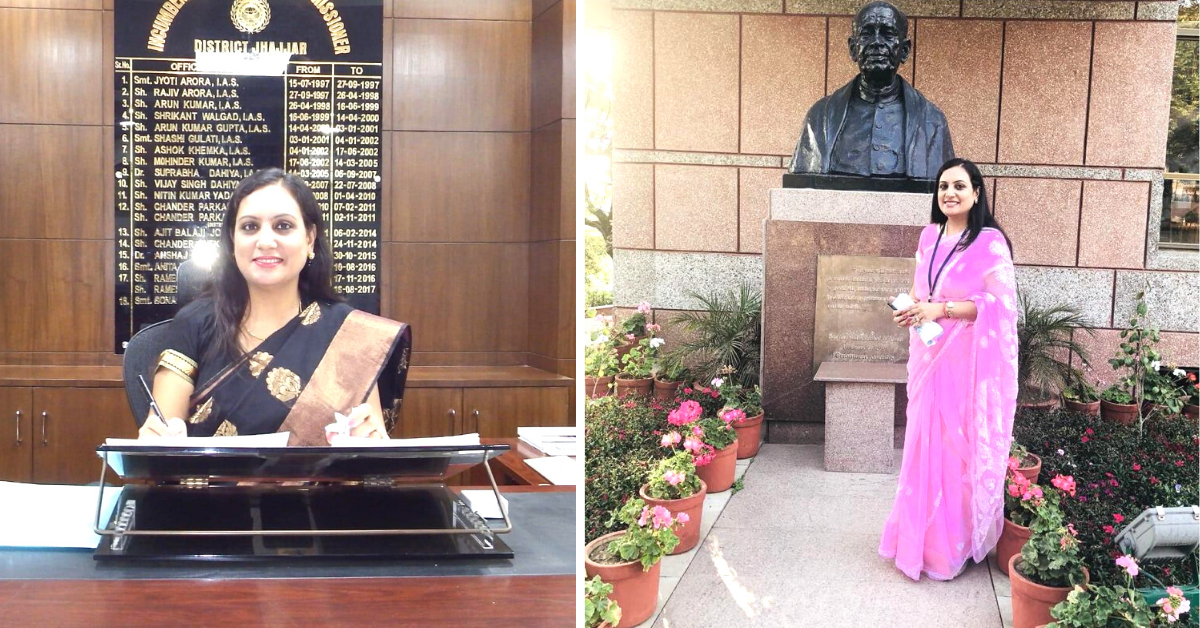 Sonal attempted the paper for the first time in 2006 but could not make it to the interview round. When she wrote the paper again in 2007, she cleared it with a rank of 13.
"With lakhs of aspirants attempting the Civil Service Examination (CSE) each year, what's most important is to have a back-up plan in case you are not able to clear the examination," says Sonal Goel, UPSC, All India Rank 13 from the 2008 batch.
36-year-old Sonal, who is currently posted as Commissioner, Municipal Corporation, Faridabad, grew up in Delhi and completed her graduation from Shri Ram College of Commerce.
---
Preparing for an exam? This notebook will help you keep your notes safe!
---
Sonal started thinking about appearing for the CSE when she was in her third year of graduation.
In this article, Sonal gives a few pointers to aspirants that they should know about before attempting the paper.
1. Always have a back-up career option beside the UPSC
"It was my father, a CA by profession, who made sure that I have an alternate career option ready. Thus, I completed my CS in 2004 and soon started studying law and completed that too. Alongside this, I also started preparing for the CSE," begins Sonal.
By the time Sonal appeared for the UPSC, CSE, she was already a qualified CS as well as a lawyer.
Sonal attempted the paper for the first time in 2006 but could not make it to the interview round. However, when she wrote the paper again in 2007, she cleared it with an AIR of 13.
2. Understand your motivation well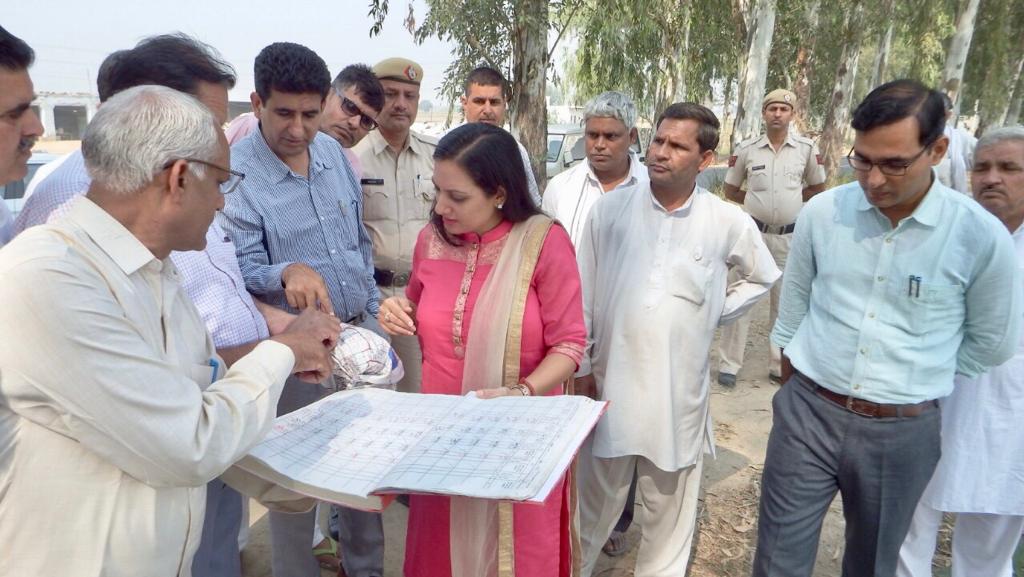 According to the IAS officer, aspirants must understand very clearly why they are interested in writing the CSE. "Whether it is only because of the brand value that it adds to you, or because you feel that being in the service will help you contribute meaningfully to society. Ensure that you are very clear about this."
Speaking from her own experience, Sonal says, "I knew I wanted to make a difference, and was prepared to do that even if I did not manage to secure a position in the civil services."
When asked about what Sonal's motivation was, she informs, "I belong to a business family and I thought that being in the services will give me a chance to do something for the society and the nation. It wasn't the appeal of power that attracted me to this job."
3. Know the pattern of the UPSC – CSE
Sonal says that before you decide to write the examination, you must understand the pattern of the CSE. Changes are introduced every few years and hence it is important that one is aware of these changes. She asks the aspirants to be aware of the age criteria and the number of attempts they have according to the category (SC, ST, OBC, General) they fall under.
"There are three stages – Prelims, Mains, and the Interview stage. It is essential that aspirants keep an eye out for all the changes that are incorporated into these stages. The requirements of each stage are also very different so one must prepare accordingly."
4. How many years to give to the exam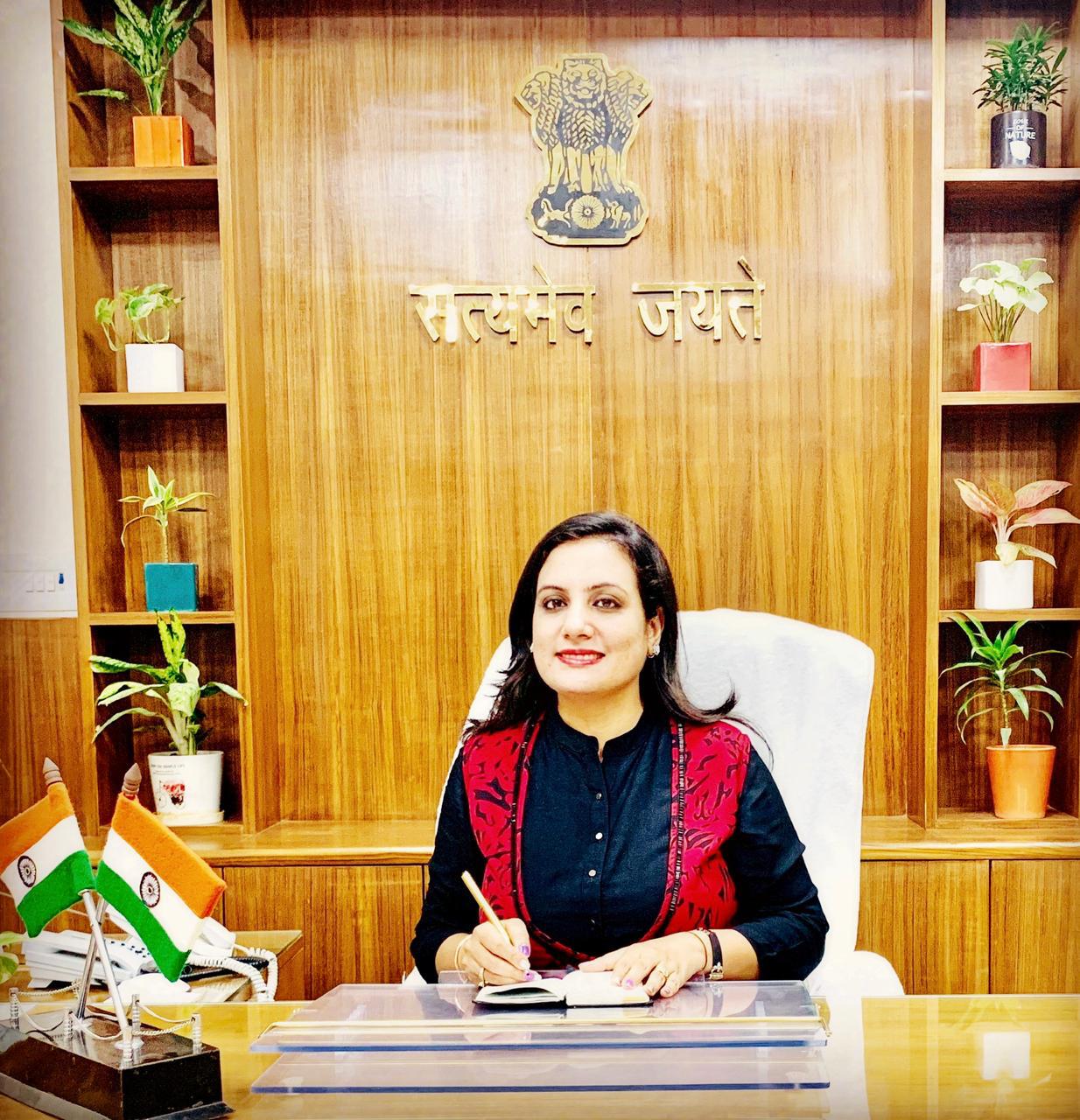 "The number of years an aspirant is willing to give to the CSE preparation and attempts is an important decision to make," says Sonal. CSE requires a minimum of two years from an aspirant— a year to prepare and one year writing the examination.
Sonal says that you must be realistic as far as the time you are ready to devote to the CSE.
"One must also draw up a schedule for preparation; especially if one is working and preparing at the same time." Speaking from her own experience, she says, "I had planned to give it [CSE] between two to three years. Thankfully I cleared in my second attempt."
5. Coaching or self-study?
Another important aspect to think about is whether an aspirant needs coaching or can manage with self-studies.
"An aspirant must take into consideration the cost, logistics, and time that these coaching centres will take up. Many candidates stay in areas where exposure is less and if you plan to shift to a place just to attend coaching classes, then ensure that you do your research well before taking the plunge."
"Since I was staying in Delhi, I started preparation on my own and after a while, I joined a coaching class for particular subjects, where I felt I needed help. For me, coaching classes were supplementary and not the main thing," she says.
6. Solving previous years papers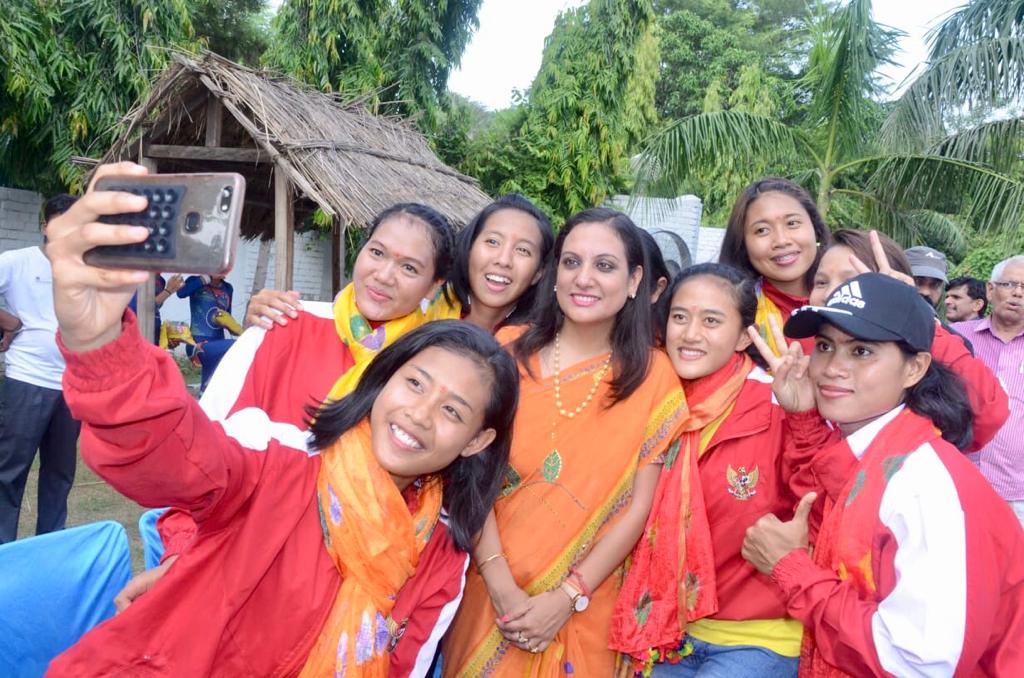 Sonal also mentions the importance of listing down the questions already asked in previous year papers especially the last three years.
She also goes on to say that while preparing, aspirants must ensure that they cover all the basic books like NCERT.
"Especially for subjects like Geography, History, Polity and Civics – the NCERT books are very useful as they not only help in clearing the basics but also brush up all the foundational points."
Sonal herself attempted a number of past years papers and also relied heavily on NCERT books for her preparation.
7. Choosing an optional paper for the UPSC – CSE
Like many IAS officers, who have done well in these examinations, Sonal is also of the view that while choosing an optional paper, an aspirant must give weightage to what they are comfortable with vis-à-vis what they think will help them score more. Sonal says, "Think and research well before you pick the subject. Ensure that you give yourself time to choose the optional as well."
Sonal chose Commerce and Public Administration as her optional papers for her CSE.
8. Keep yourself motivated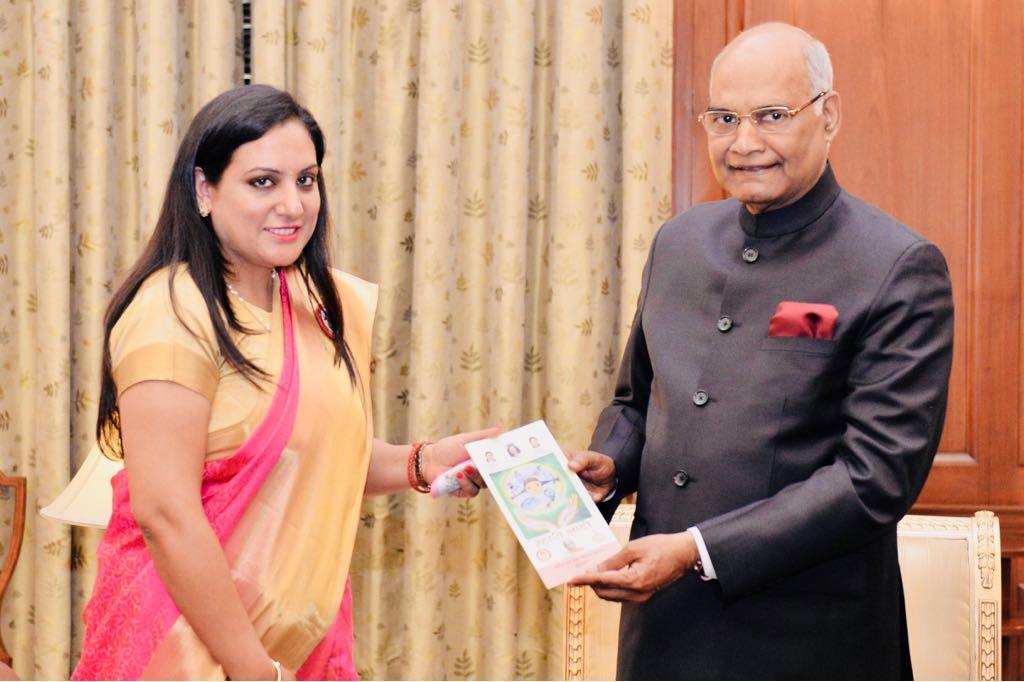 Preparing for the UPSC exams can be stressful, and through it all, Sonal says that one must find ways to stay motivated. "There will be moments when we lose focus, feel disarrayed, and even disoriented, but it's important to find something that keeps you going."
"For me, listening to music proved to be a great stress buster and that, in turn, also helped me stay focussed. Another habit I took to was reading and that also proved to be beneficial."
9. Revision
One week prior to the examination, Sonal says that aspirants must spend the majority of their time in revision. "The notes you make must be such that it does not take more than an hour to go over the syllabus. A week prior to the exam, aspirants should not go through extensive content or books."
She goes on to say, "During the time you spend making notes ensure that you are concise and cover all the important points so that closer to the examination you find it easy to go through it."
10. Importance of the four P's
Sonal believes that Passion, Patience, Perseverance, and a Positive outlook are traits that are of utmost importance for all aspirants. "No matter what stage of preparation or attempting the paper one is at, keeping these four points in mind will help the aspirant remain focussed and clear in their thought process," says Sonal.
She also says that the intent with which one approaches these examinations is important. "Even if one does not make it to the IAS, there are so many other options available to an aspirant," she signs off.
---
Also Read: AIR 1048 to AIR 63: UPSC Topper Shares How to Maximise Your Score in Optional Paper
---
(Edited by Saiqua Sultan)
Like this story? Or have something to share?
Write to us: contact@thebetterindia.com
Connect with us on Facebook and Twitter.