ONergy was founded in 2010 and since then, they have installed power plants with the capacity of 15MW, installed 5700 street lights and 756 solar water pumps.
The report—'Renewable Power Generation Costs in 2018', named India as the 'lowest-cost' producer of solar energy in the world. With the vast solar potential of our country, it's no wonder it left behind western giants like the United States, United Kingdom, Canada and France, among others.
---
Want to own a lamp that can function without electricity? Check out this Electricity free portable salk powered lamp!
---
The report published by the International Renewable Energy Agency (IRENA) stated that 'the total installed costs of utility-scale solar PV in India is as low as $793 per kilowatt (kW) (around Rs 57,000) in 2018'.
Utilising the same space for the upliftment and development of rural areas in the start—ONergy, founded in 2010, to address the significant gap in the rural energy situation which is a major cause of hindrance in economic growth.
"ONergy was registered as a for-profit enterprise not only to develop an ecosystem for uptake of complete energy solutions for rural India but also to address the gap within distribution system and financing for solar irrigation pump and solar lighting," says Piyush Jaju, one of the co-founders of the startup which spun off from their SwitchON Foundation.
Since they began their operations, the startup has impacted about 8.3 lakh lives by operating across West Bengal, Jharkhand, Odisha, Assam, Maharashtra, Rajasthan.
ONergy and its Services
In the past 10 years that ONergy has been in existence, it has tried to solve developmental issues with solar solutions. ONergy has worked with industries, individual clients, corporates, NGOs and the government alike.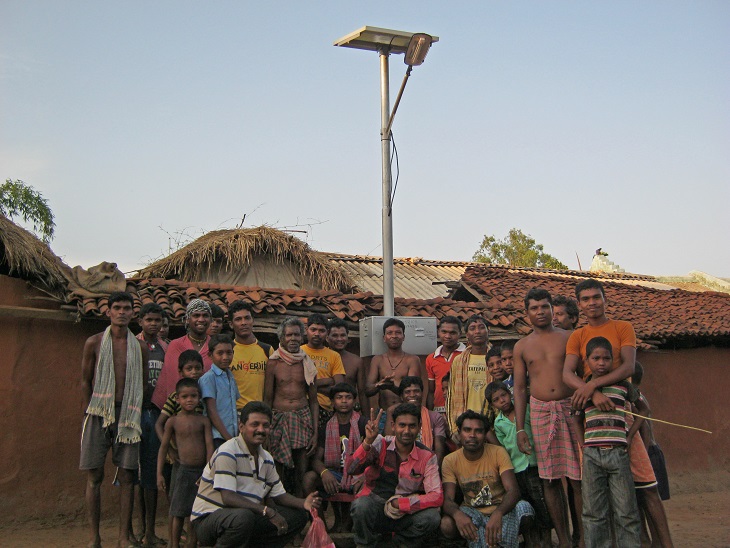 Once the startup is onboarded for a project, they develop and customise the solution and then work with various vendors in the sustainable energy space to acquire the different parts required to assemble and install their solution on the ground.
Since 2011, the start up has completed 7,081 such projects. They have installed power plants with the capacity of 15MW, installed 5700 street lights and 756 solar water pumps and also set up Renewable Energy Centers (RECs or Shakti Kendras) in communities to act as a hub – hosting a retail center, a training facility, and servicing team.
ONergy recruits rural entrepreneurs for sales and distribution, and provides them with technical training to install, service, and sell their systems, thereby creating direct jobs in the community.
"The RECs run in partnership with grassroots' organisations (NGOs). We manage the distribution and service network, leveraging the network, infrastructure and local knowledge of the partner," shares Piyush.
The three Solar Solutions that ONergy offers
The first is an irrigation water pump for farmers in rural areas where power cuts are frequent. Additionally, this substantially cuts down costs for the farmers dependent on diesel-run irrigation pumps.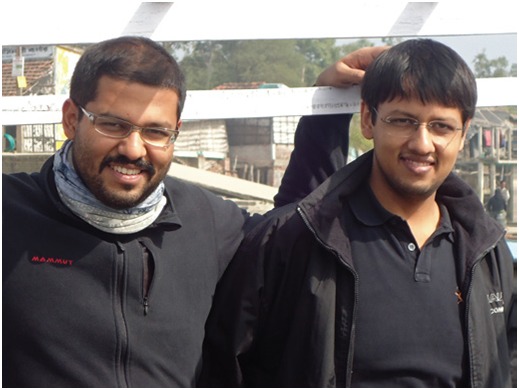 A solar water pump set costs about Rs. 3 lakh per set. This solar pump can be used to pump water for drinking water with minor modifications.
The other solution is the setting up of a solar power plant which includes installation of solar panels at homes, institutions or commercial complexes to meet their energy needs through solar. The installation of this solar power plant costs about Rs. 50,000 per KW.
The third solution comprises of solar street lights with each costing about Rs. 20,000.
One of the beneficiaries is Uttam Mondal, a farmer from Gopalpur village in West Bengal's Burdwan district. The 56-year-old has about 10 acres of farmland where he grows crops like paddy, potatoes, mustard and wheat.
Most of these crops are water guzzling crops and naturally, irrigating his fields adequately is something he needs to take care of.
"I would spend about Rs. 12,000 every month in running this water pump. This is a big expense for me because in one crop cycle I make between Rs.1 lakh to 1.5 lakhs above my investment," he explains.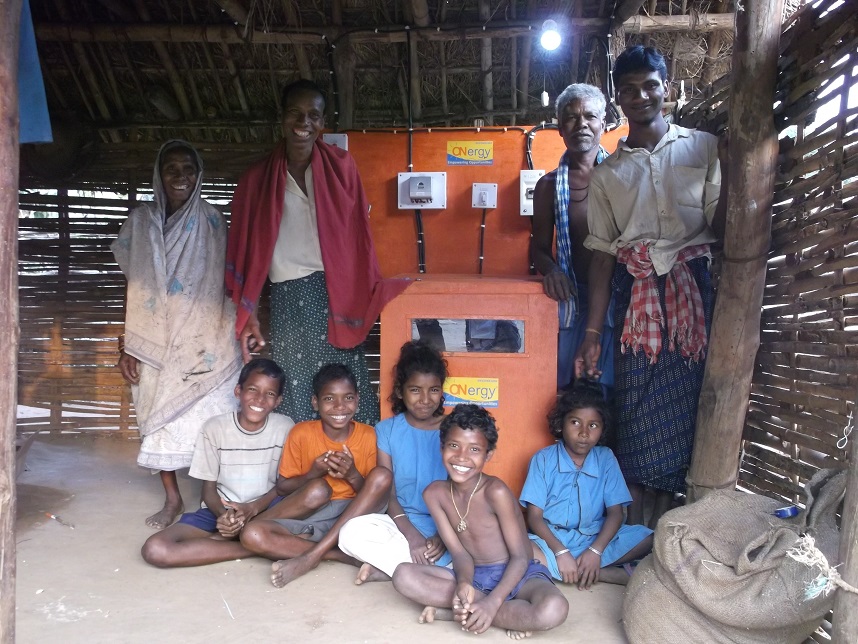 But, five months back, things changed for him. "I went for a meeting at the agriculture department of office and saw that there were people who were speaking about a solar powered water pump," he says.
And now, his diesel powered water pump remains unused and costs have come down considerably.
The Founders and Model Solar Village Project
The company was co-founded in 2010 by four individuals. Brothers Vinay Jaju, 36, and Piyush Jaju, 34, and their wives. Shweta Jaju, 34, Piyush's wife, who worked in leading creative agencies prior to this stint, currently heads the communication and the branding department at ONergy.
Ekta Kothari, 36, is a documentary filmmaker and joined her husband Vinay when ONergy first started out. She now heads her own startup which sells organic food.
Piyush has prior experience working in finance and investment banking across India, Hong Kong and South-east Asia. While, Vinay has worked in the field of management, operations and finance in India, Bangladesh and Australia.
One of the projects under ONergy that the brothers recall is the Solar Powered Model Village project in Bankura district in West Bengal which was started in September 2017 as part of a CSR intervention.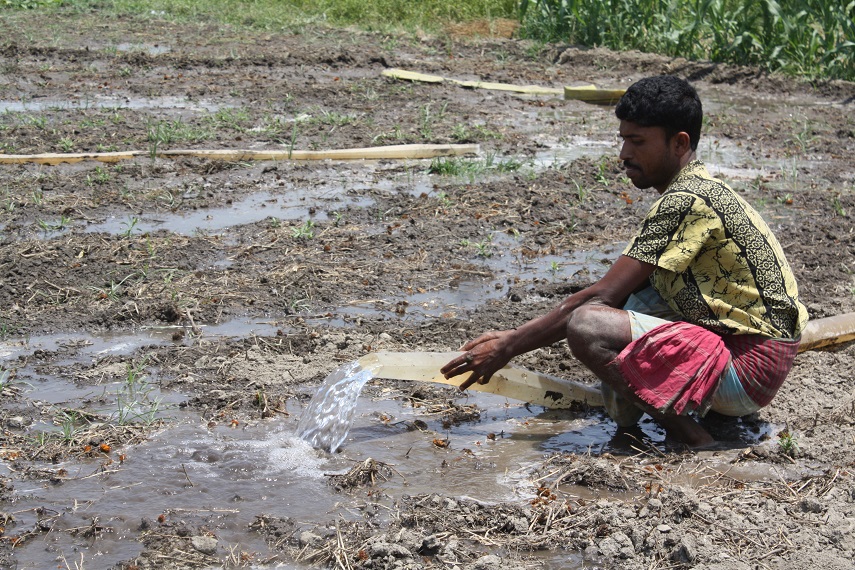 In this project, ONergy installed street lights, home lighting systems, solar-powered drinking water kiosks with RO and UV purification mechanism. It even went beyond the scope of solar energy by digitally empowering the folk and disseminating education through solar information centres in the village.
"The interventions in this project have been designed to achieve universal sustainable development goals. The objectives have been merged with the Indian government initiatives such as the Digital India Campaign, and National Solar Mission among others, ensuring permanent societal impact," says Piyush.
Vinay explains that the villagers benefited greatly from this project as they were not only becoming more digitally adept but also getting access to basic amenities like clean drinking water and electricity.
"Women and children are the greatest beneficiaries as they were spending more time in the house. The availability of clean lighting without exposure to toxic fumes from kerosene lamps was a big achievement for us. This helped their incomes because of the additional productive hours in the evening," shares Vinay.
Challenges and Impact
"When we first started out, there was a lack of awareness and a general apprehension about the use and impact of solar. Also, at the time, solar solutions in India were very expensive as research in this field was still at a nascent stage," explains Vinay.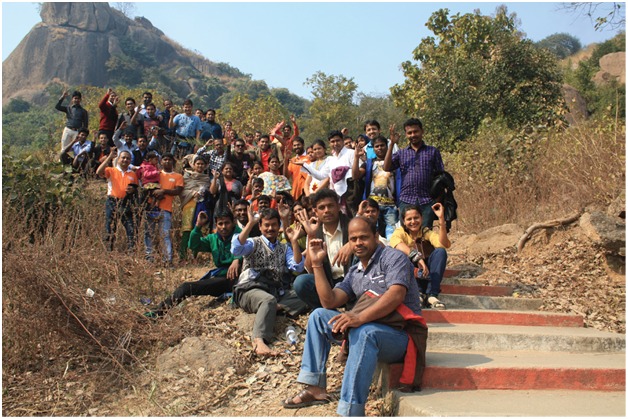 However, the challenges for the company have changed now. "The solar energy space has become extremely competitive. There is a constant need for fast and technical innovation to cope with the present demand for modular solar solutions," says Piyush.
Despite the challenges, ONergy has impacted a lot of lives. In East Medinipur district in West Bengal, ONergy installed about 107 solar power street lights in a project with the Ramchak Gram Panchayat.
Kuntal Sasmal, 42, an engineer in Ramchak Gram Panchayat, says that the areas where these street lights were installed experienced frequent power cuts.
"Also, if one had to travel from one village to the other, the road leading up to it would not be well lit. Even if some street lights were running on electricity on the grid, they would not be lit due to load shedding in the evenings which lasted for four to five hours," he explains.
Their work has also been recognised by different platforms. The United Nations awarded them with the SEED Award which is given to eco-inclusive enterprises in 2014. The Ministry of New and Renewable Energy awarded them with Solar Energy Startup Award in 2018 among a host of other awards.
So, what's next for the startup?
ONergy now plans to scale up their operations.
"ONergy Solar is envisioning the potential for EV charging stations powered by solar and innovative financing model for rooftop and irrigation projects," shares Vinay.
"The failure of the grid to meet the energy expectations of the rural populace was clearly evident and attributable to the lack of development in these areas. There was a need to develop a sustainable model to address the gaps that existed and we have tried our best to do that," says Piyush signing off.
---
Also Read: Cheaper Than Solar Panels, How Salt & Cloth Can Help IIT-Kharagpur Light Up Homes
---
(Edited by Saiqua Sultan)
Like this story? Or have something to share?
Write to us: contact@thebetterindia.com
Connect with us on Facebook and Twitter.