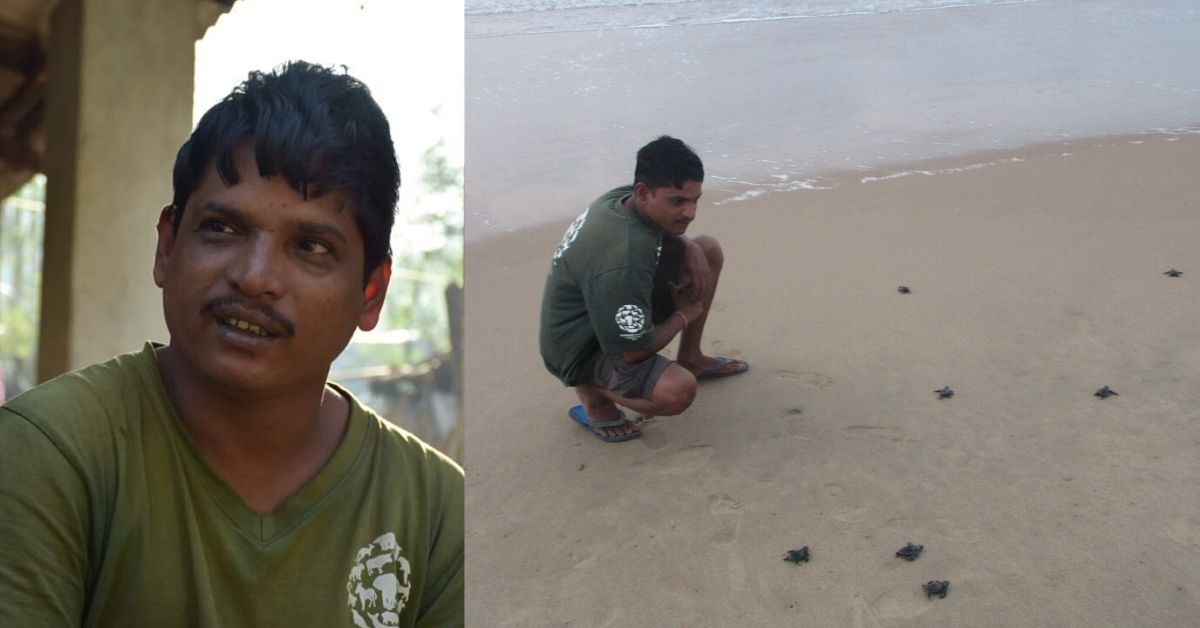 "The beach is just 200 metres from my home. One day, as a child, I found the entire beach dotted with dead turtles, over 5000 or 6000 in number", says Odisha's Bichi Bhai. #Respect #RealLifeHero
Nursed by the playful waves and the pleasant ocean breeze, the rich mangrove forests in Gundalaba, a tiny village in Odisha, thrive in perfect harmony with the Bay of Bengal. The village might have never made it to national headlines had it not been for 37-year-old Bichitrananda Biswal, who is fondly recognised by everyone as Bichi bhai.
One of Odisha's most prominent conservationists, Bichitrananda has, for the past 23 years, diligently worked towards conserving the endangered olive ridley turtles, who only have a handful of nesting sites left in the world, with Gundalaba being one.
---
Say goodbye to the plain old drinking water with this product, which is made of all-natural ingredients, adds flavour and provides numerous health benefits.
---
In fact, he was conferred with the prestigious Biju Patnaik Award for Wildlife Conservation this very month.
When not rescuing turtle hatchlings with his own hands, he also spreads awareness among the local villagers. Inspired by his stirring lectures, scores of rural women and youth are now actively practising conservation of turtles.
"The shore is just 200 metres from my home. As a child, it was my daily ritual to run around the beach after school. During the hatching season of the turtles (July to December) I used to find thousands of baby olive ridleys lying dead on the beach. One day, the entire beach was dotted with over 5,000 or 6,000 dead turtles," mentions Bichitrananda recalling his first tryst with the appalling condition of Olive Ridley turtles in India, in a conversation with The Better India.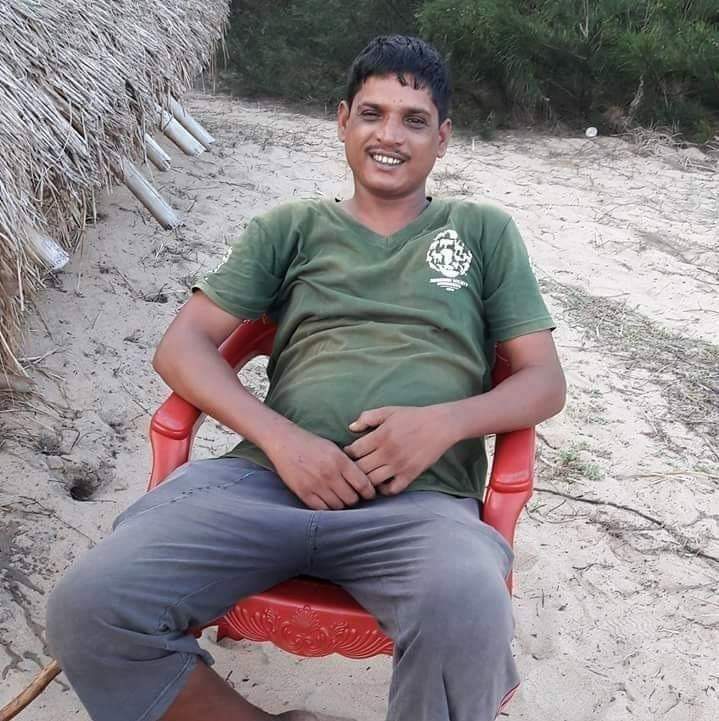 It was this experience that prompted him to take up the onus of saving these innocent animals. Since 1996, he has been actively working to save the endangered species and has saved over millions of turtles to date.
As per the natural norm, the adult female turtles lay eggs in the shallow burrows or crevices on the beach. After the hatching, the hatchlings wade through the wet sand and reach the sea.
When Bichitrananda started his conservation work, illegal trawling coupled with increasing marine pollution, were ringing the death knell for the newborn as well as adult olive ridley turtles.
"In fact, turtle meat was considered an exotic delicacy and these turtles were hunted and transported across Odisha and beyond," he shares.
How it all started
In the initial days, he was simply Bichitrananda, a local schoolboy obsessed with turtles. He was yet to become Bichi bhai or Bichi bhaiya⁠—the neighbourhood, and later the state's leading wildlife conservationist.
His first step as a student conservationist was to spread the word among his fellow classmates and neighbours about the importance of preservation of the olive ridley turtles.
"I told them that our greed was drastically reducing their population, and perhaps the next generation would only see them in photographs. While adults laughed or ridiculed my unique efforts at that point, the students were incredibly forthcoming and supportive."
Bichitrananda took up the conservation initiative as his full-time vocation after Class 10. With closer observation, he learnt more about the turtles than anyone else in the state. He mastered the practice of safeguarding their eggs in makeshift hatcheries which he builds from scratch. Once the eggs hatch, he would look after the infant turtles until they were large enough to venture towards the sea.
"I still follow this meticulous process. Nothing has changed," he says with a proud smile.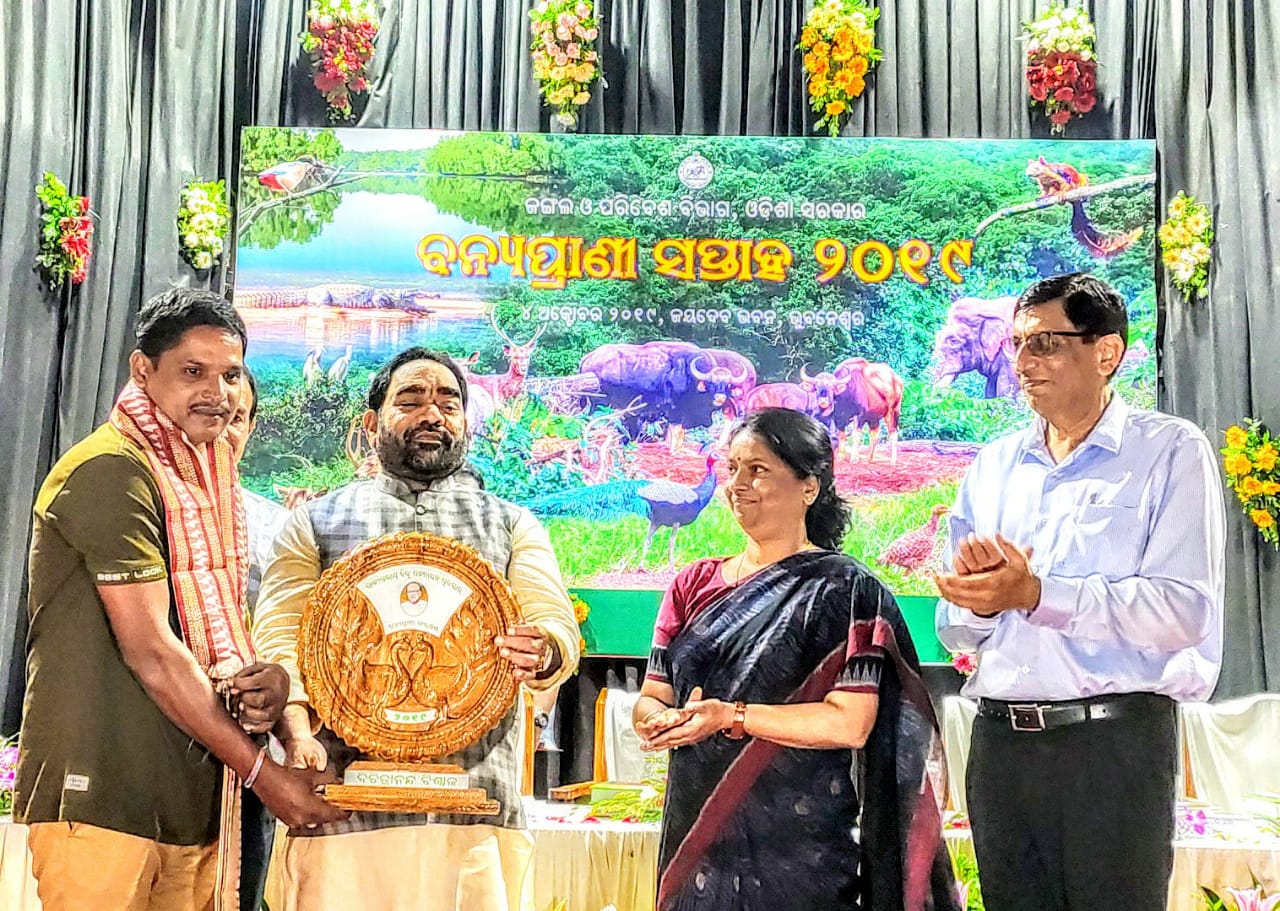 Meanwhile, a group of olive ridley conservationists and researchers from England learnt about Bichitrananda's endeavours. They arrived at Gundalabad and assured him of all possible assistance, providing him with funds and necessary resources.
Despite all this, there was little support from the government authorities when he started out.
This changed in 2000 after he and his group of volunteers got featured in local media, and the Forest Department of Odisha took notice and requested him for training on handling and protecting the creatures.
Bichitrananda acquainted forest officials with the unique species, and together, with a team of officials and local youth volunteers, patrolled the beach day and night during the breeding season.
During this time, the group collected and transferred unguarded eggs to safe hatcheries, guided the tiny tottering turtles to the sea and also conducted beach clean-up for an extensive coastal stretch. Their efforts have only proliferated ever since.
In 2002, the Odisha government legally prohibited trawling and trade of turtles and also introduced new laws to preserve Odisha's heritage species⁠—all thanks to Bichitrananda's snowballing movement.
Inspired by his speech at their college, two local youngsters⁠—Soumyaranjan Biswal and Dilip Biswal took up Olive Ridley conservation as their prime ambition. They cycled over 800 km across the state raising awareness of the issue, and that's how their names found a place in the Limca Book of World Records.
"Bichitrananda Biswal is our greatest inspiration. The world needs to hear about his incredible work," asserts Soumyaranjan, while talking to The Better India.
Though primarily focused on olive ridley turtles, Bichitrananda's endeavours are not limited to a single species. He is widely hailed for his exceptional initiative in reviving the mangrove vegetation in his region, as well as protecting house sparrows⁠—a disappearing bird from the rest of India.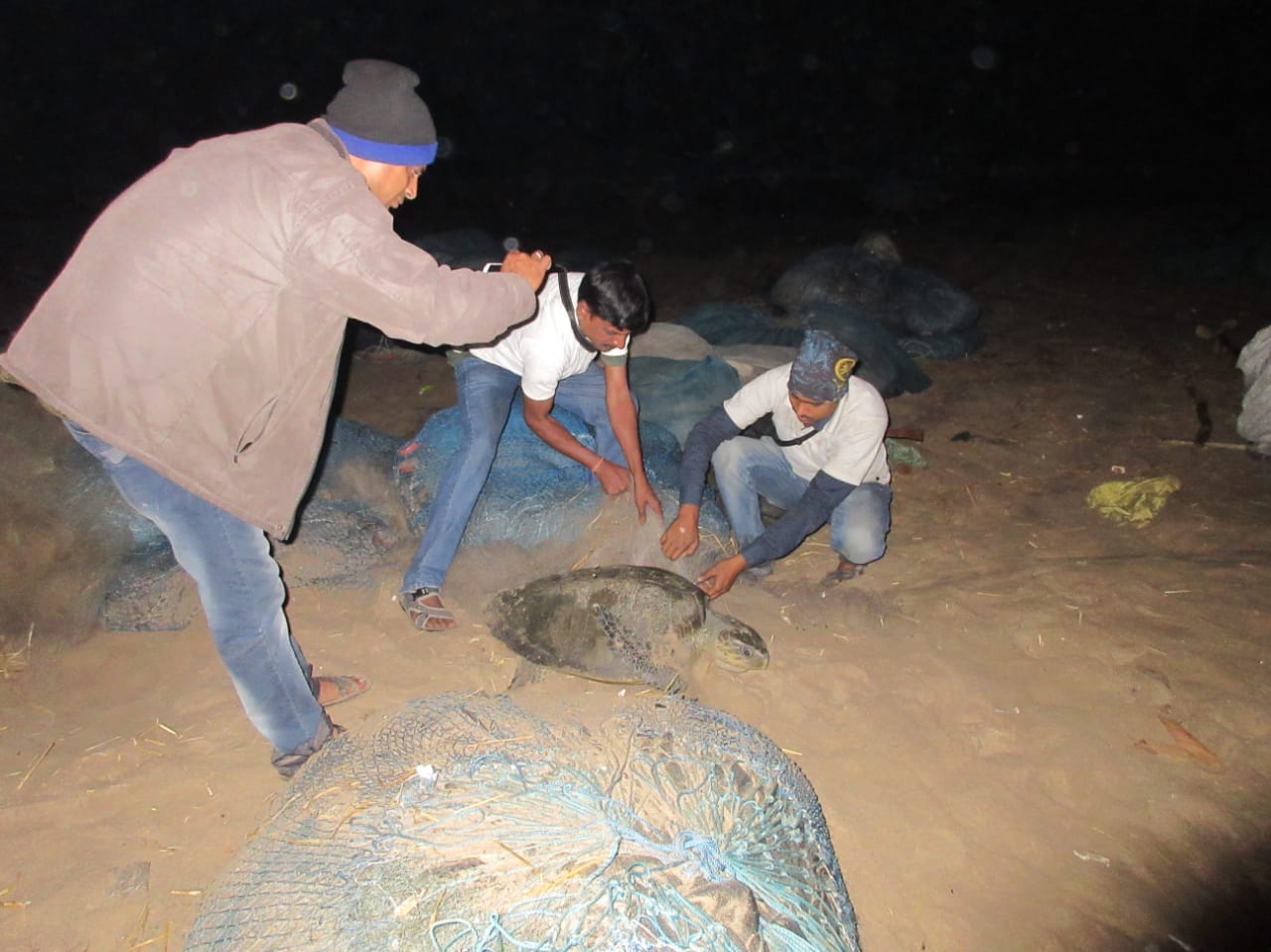 "The 1999 super cyclone wreaked intense havoc in Odisha. The dense mangrove vegetation in our area was severely affected. I took it upon myself to restore it," quips Bichitrananda.
When the local people refused to pay heed to his requests about planting mangrove saplings, Bichitrananda painstakingly explained how mangroves help control the water salinity and promotes fish growth.
The fishermen, who are already suffering annual losses due to recurring cyclones and climate change issues, now follow his advice diligently.
For house sparrows, Bichitrananda builds cosy artificial nests in the corners of buildings, at a safe level from the radiation waves. Thanks to his efforts, more sparrows are now sighted in and around Gundalaba. Interestingly, he refrained from using mobile phones until recently, when his followers forcibly gifted them one.
"Previously, villagers would kill a snake if one, unfortunately, ended up entering their home. Now, they make sure to give me a call and keep the snake safe until I go and rescue it," he adds.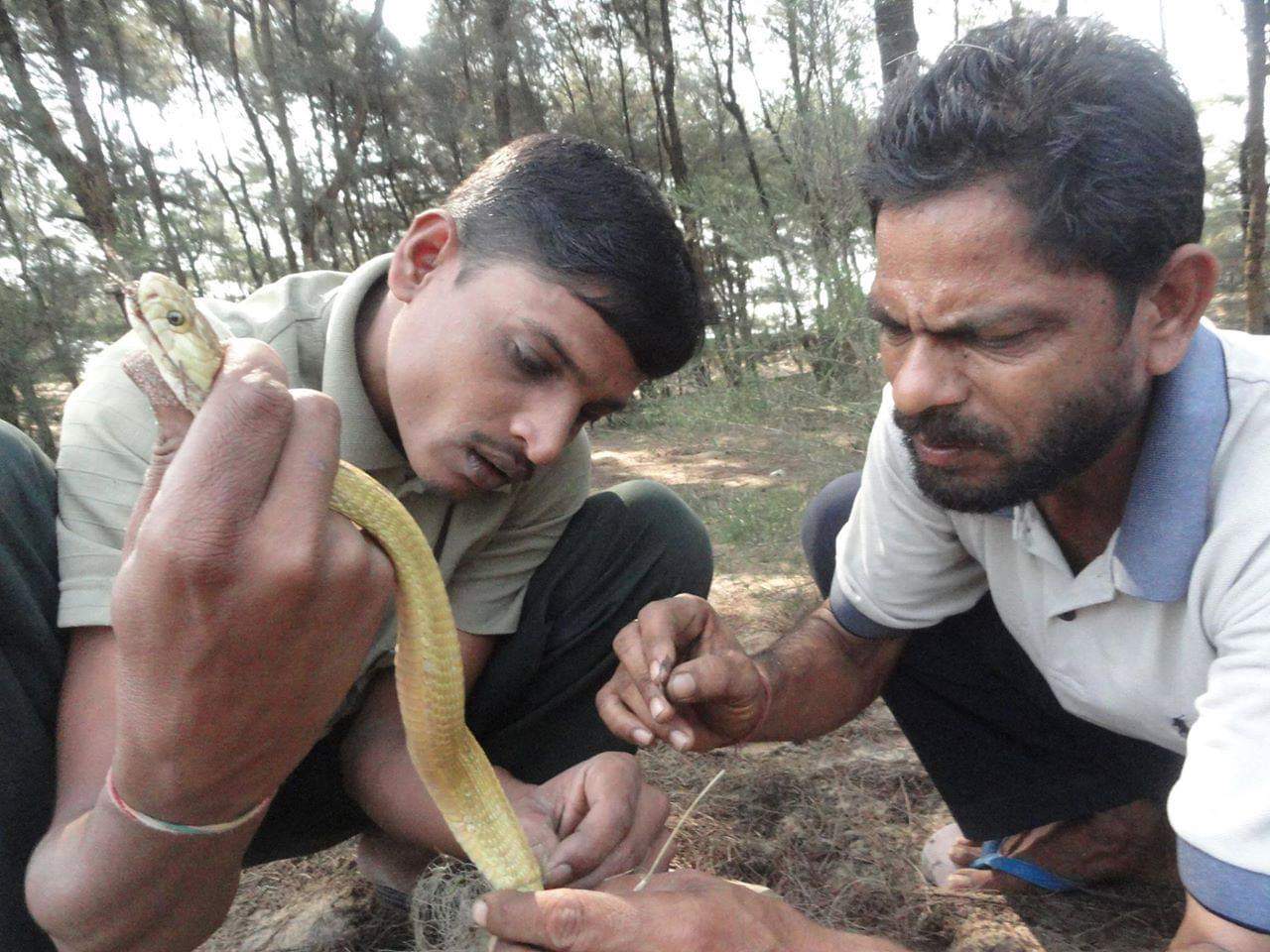 Even after suffering a paralytic attack last year, Bichitrananda is far from giving up. He strongly believes he has a long way to go.
"Global warming and climate change are completely ruining the natural habitats for several indigenous species of flora and fauna. That is why these efforts need to be replicated in the nooks and corners of the country. If not for us, we need to conserve for the next generation. Otherwise, they will know and see nothing of the beautiful Odisha we know."
---
Also Read: Andhra Vet Risks Life to Save 300+ Wild Animals, Shows True Humanity!
---
(Edited by Gayatri Mishra)
Like this story? Or have something to share?
Write to us: contact@thebetterindia.com
Connect with us on Facebook and Twitter.
Tell Us More
We bring stories straight from the heart of India, to inspire millions and create a wave of impact. Our positive movement is growing bigger everyday, and we would love for you to join it.
Please contribute whatever you can, every little penny helps our team in bringing you more stories that support dreams and spread hope.