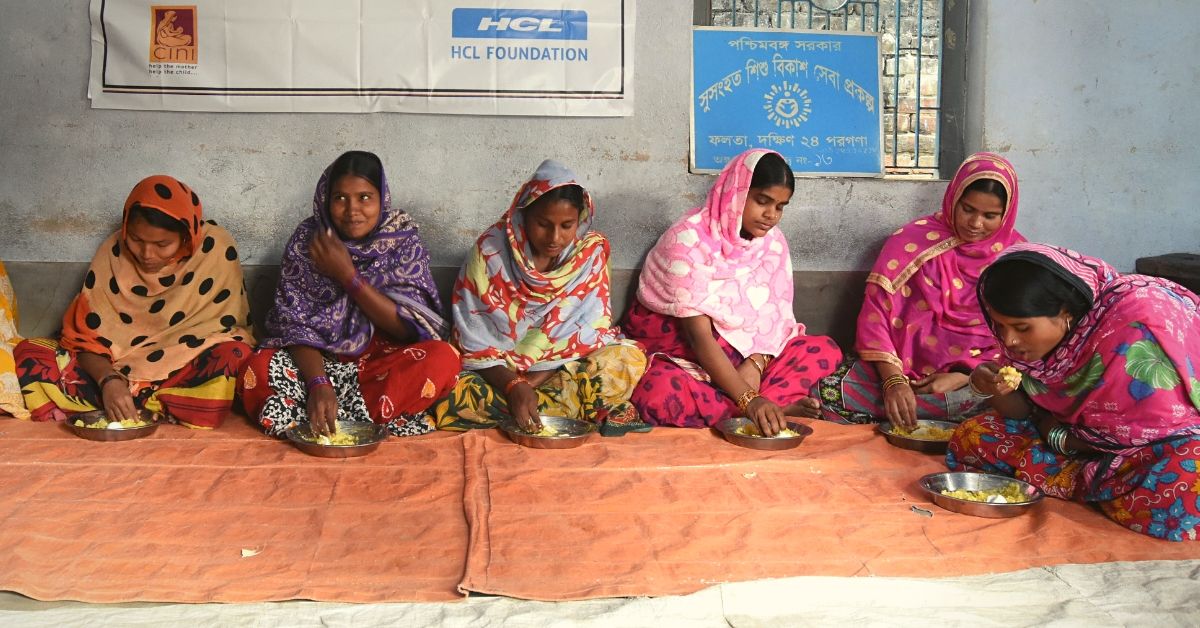 During her third pregnancy, Preyashi weight dropped to a shocking 35 kgs. But her life, like tens of thousands of others, was saved thanks to this initiative.
Preyashi Majhi's third pregnancy was the most difficult, not just because of natural causes, but also because of the prevalent idea that women can bear it all.
"What is so special about childbirth? Haven't I given birth to four children? My mother-in-law did not stop me from doing regular household chores, even when I was pregnant. Why should Preyashi be an exception?" remarked her mother-in-law when a social worker tried to convey Preyashi's deteriorating health.
At the time, Preyashi was only 25, living in a family battling poverty in a small village of Harua, in Murshidabad district of West Bengal. She was married at 18 and soon gave birth to a baby girl. Two years later, she had another daughter.
These pregnancies in quick succession took a heavy toll on her health, which declined further due to poor diet, leading to weight loss. With a family of six to support, including her two daughters and parents-in-law, Preyashi and her husband began to work in a beedi-rolling factory.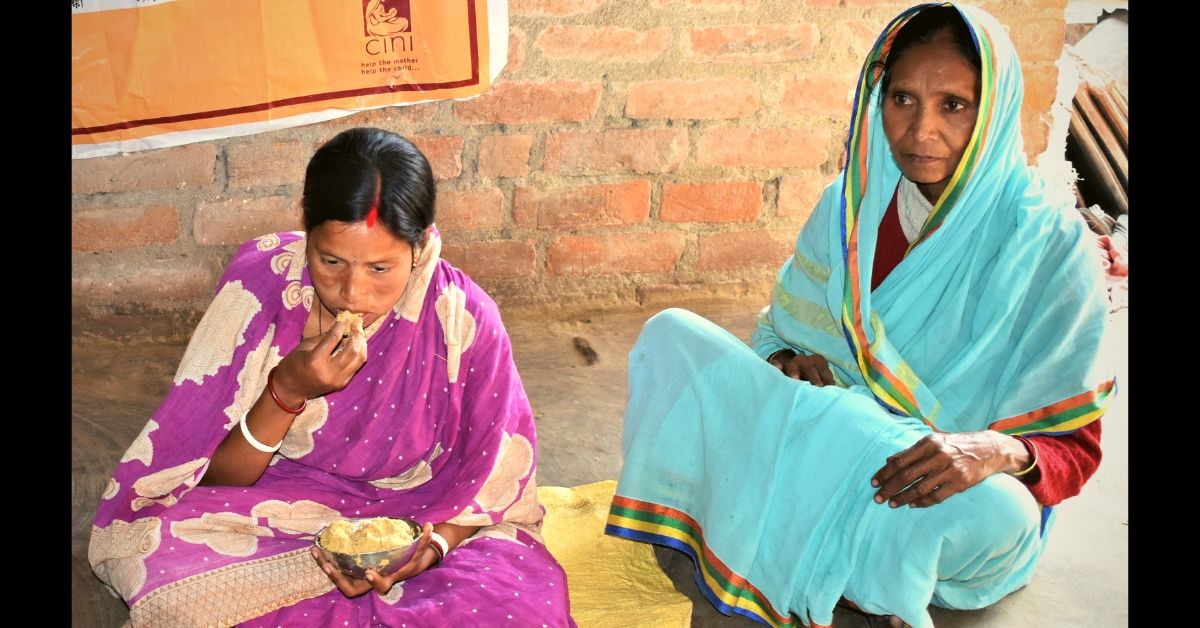 Eight long hours of continuous duty in poorly lit shabby rooms, with frugal daily wages, only contributed to her deteriorating health. On top of this, after a long day, she would still have to do her routine household chores, take care of the kids, and her bed-bound father-in-law. All this while surviving on a single meal as her mother-in-law insisted upon half-a-day fast for the entire month of June, for religious reasons.
Owing to this strenuous routine, Preyashi's weight rapidly reduced to only 35 kgs, all the while nurturing another child inside her womb. Despite taking all the preventive measures to protect her baby, regular check-ups and medicines, she was still at a severe risk of malnutrition putting the her own and her child's life in danger.
It was then that a member of the Child in Need Institute (CINI) along with Anganwadi workers, came to her rescue.
A training session was organized with the ASHA workers, Anganwadi workers, ANMs and village SHG women. Like many other pregnant women, Preyashi was invited along with her mother-in-law.
At the session, the CINI volunteers used a unique way using a doll and a few sticks to spread awareness of how exhausted, and undernourished mothers may give birth to children with stunted growth.
The women were asked to sit in a circle holding ends of a few sticks, and a doll was kept at the centre. The doll symbolized a newborn baby suffering from ill health owing to the negligence of the society, represented by each stick. With a story narration in the background, each woman was asked to slowly remove one stick at a time, depicting the lack of support. By the end of the exercise, all the sticks were removed, and the doll fell to the ground.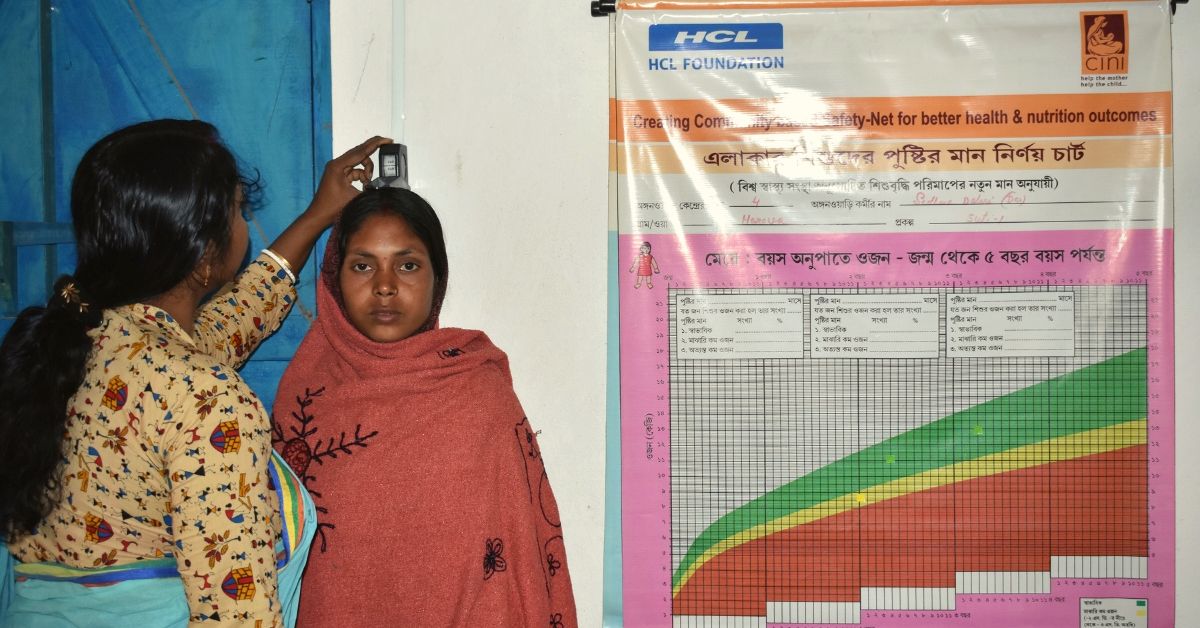 Seeing the doll lying on the ground, the dark reality struck Preyashi's mother-in-law, who was, by then, overwhelmed with tears. That was the moment, Preyashi's life began to change for the good, and in the next couple of months, she gained over 10 kilos, and soon gave birth to a healthy baby girl.
Preyashi is one among the thousand lives CINI has transformed, with one basic principle — it takes a village to help bear and raise a healthy child!
CINI is a West Bengal-based NGO that is battling malnutrition by empowering mothers, and subsequently the communities, in remote parts of India. Since the last 45 years, CINI has been weaving a community-based safety net for better health of children in a country which continues to grapple with the issue of malnutrition.
In the Global Nutrition Report 2018, India topped the list of countries with the maximum number of stunted children — a condition caused by long-term insufficient nutrient intake and frequent infections. India was said to have 46.6 million stunted children, while Nigeria had 13.9 million, and Pakistan 10.7 million.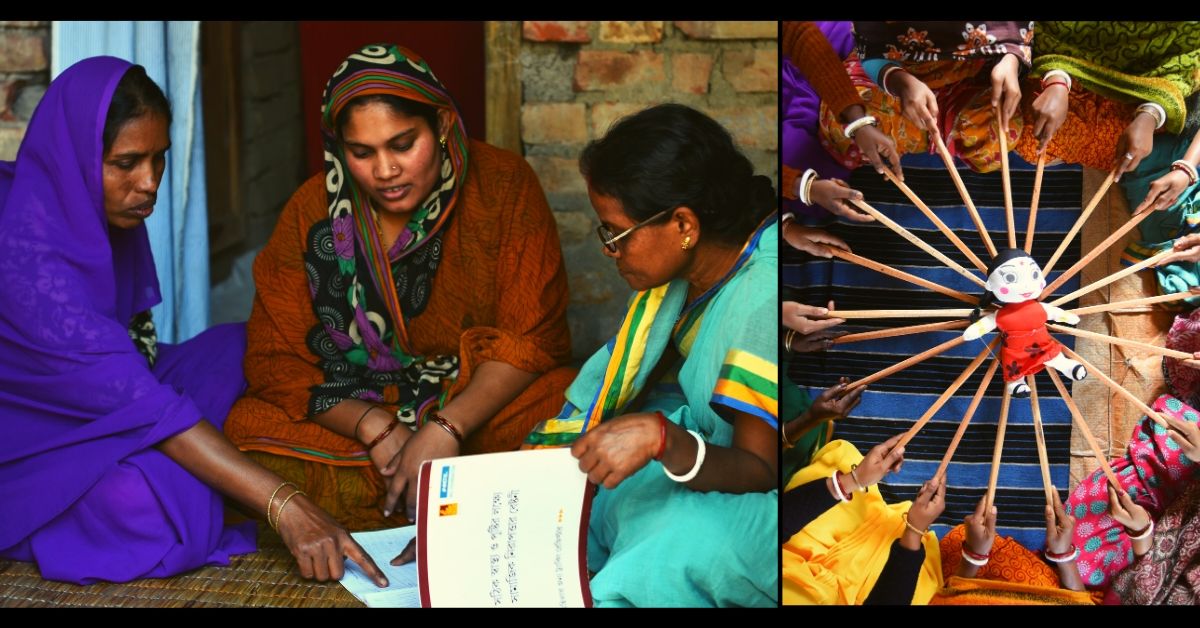 Despite the overwhelming wave, CINI continues its efforts to combat malnourishment by bringing together various stakeholders, like central and state governments, donors, NGOs, local communities, and various corporates.
They call it, the CINI Method.
Speaking to TBI, Ranjan Panda, Chief of Programmes for CINI, explains, "The method involves a micro-level process divided into four stages — prevention, setting accountability duty, participation and convergence of all stakeholders. In other words, all our stakeholders, the government, the individual or collective donors, panchayats as well as the communities, come together on a single platform, fully involved in all the four stages, to initiate substantial change from a grassroots level."
Through this, CINI ensures improvement in the health of the community, especially expectant mothers, by combating malnutrition in the region, and forge a long-term relationship with them, so that there is a regular follow-up through the community to a family-based safety net.
He added that while the devastation of malnutrition triggered the inception of CINI, the founders realized that it is a single piece of a larger puzzle. "There are various socio-economic aspects that contribute to it. Be it lack awareness, illiteracy, social taboos, etc.; we realized that it all could not be addressed in silos but more like as a network where one comprehensively contributes to another," he adds.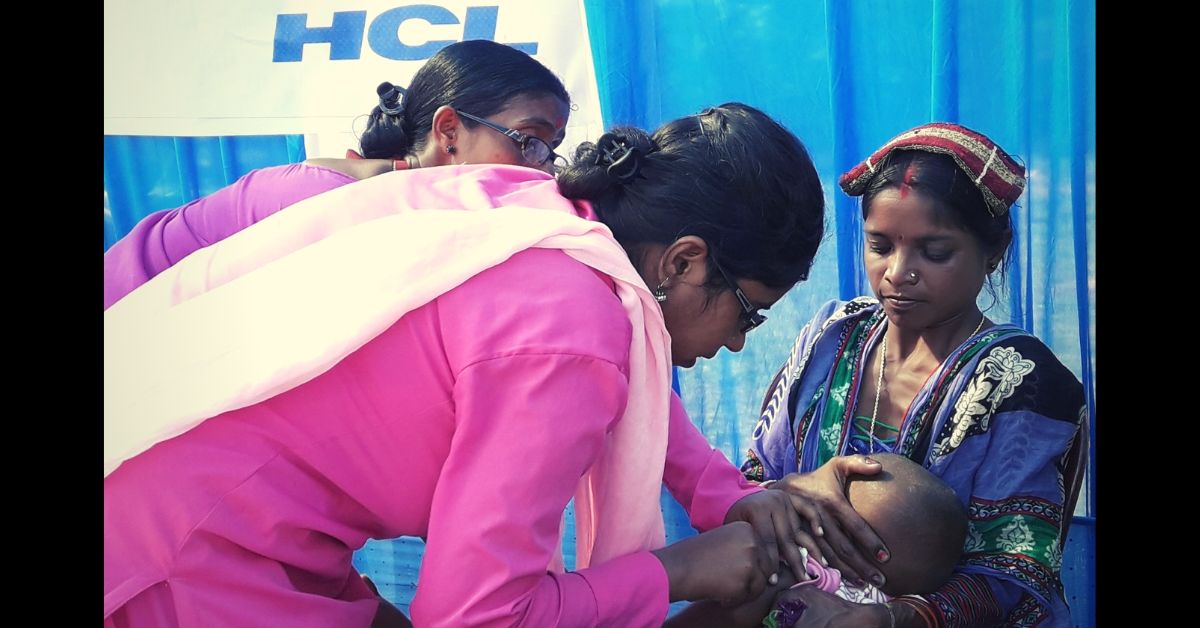 Over the recent past, CINI has undergone a methodological shift in its policy and action through the adoption of a human rights-based approach in the development work. CINI's rights-based approach aims at creating child-friendly community, where families, schools, police stations, social and physical settings are committed to respect, protect and fulfil children's rights in the spheres of health, nutrition, education and protection from all forms of abuse, exploitation and violence. Owing to this, as critical rights-holders, children and women are encouraged to participate in making decisions that affect their lives.
However, much like every path towards transformation, there have been a few hiccups along the way for CINI changemakers. Apart from on-ground issues of convincing communities, a significant challenge, Rajan says, has been convincing donor communities to have patience with respect to impact. "This is not the kind of work which provides quick results. It's a slow, in-depth process of change and evolution. And, that's where we found great support for HCL foundation under HCL technologies, which contrary to other donor companies, has a more long-term approach," he adds.
Back in 2017, HCL Foundation recognized the CINI Method with a Rs 5-crore-grant running across 5 years under its flagship programme, HCL Grant, towards a comprehensive on-ground fight against the vicious cycle of poverty and malnutrition.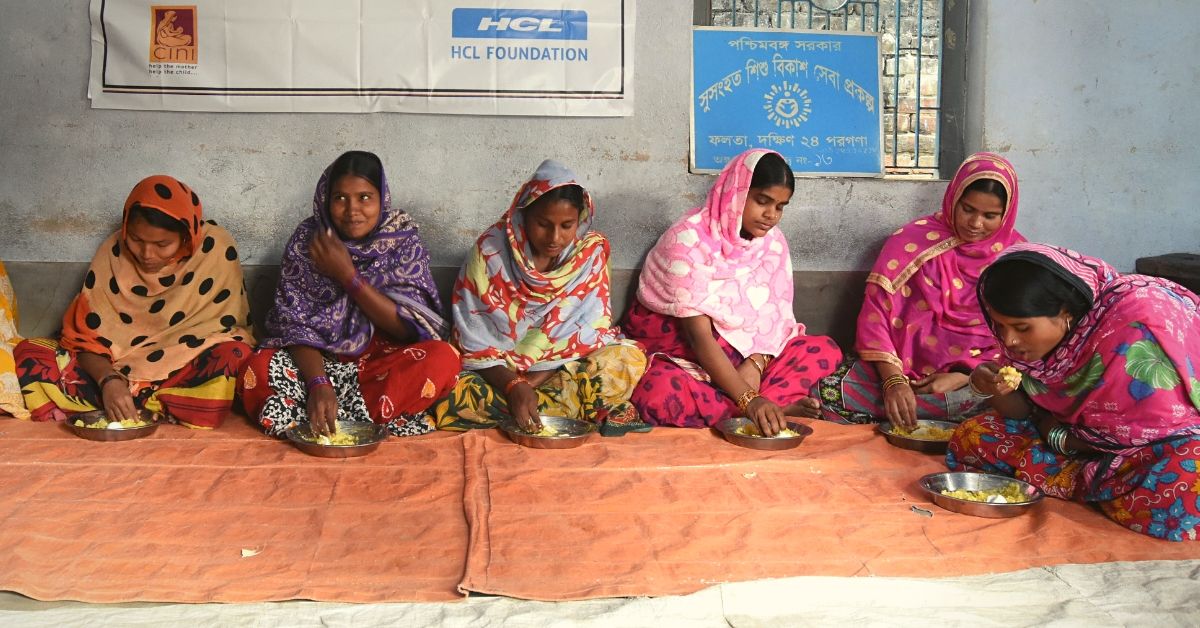 "A couple of years of work has led to significant changes in terms of improving community convergence platforms, capacity building of frontline workers on RMNCHA (Reproductive, Maternal, Newborn, Child and Adolescent Health) and developed strong government collaboration at district and state levels. It is learnt that acting at the right age donned with proper strategies can make a big difference in the battle against malnutrition," says Samir Chaudhuri, founder and director of CINI.
Elaborating on the collaboration, Nidhi Pundhir, Director, HCL Foundation says, "Anemia and malnutrition are severe problems among women in West Bengal which makes them vulnerable to an increased probability of complications in pregnancy during delivery, resulting in maternal death, infant death or both. We recognized CINI's work in the region towards creating a community safety net to have access to quality healthcare with a focused intervention for pregnant women and malnourished children in the three districts of the state. This intervention has made a significant impact in strengthening Village Health Nutrition & Sanitation Committee (VHSNCs), leading to an increased level of awareness among the beneficiaries."
After almost four decades of work, CINI has been able to leave a lasting impact on seven million lives, a number they hope to multiply qualitatively in the next few years.
We salute their exemplary work and extend our support to their ultimate mission—India's healthier and whole tomorrow.
---
Also Read: Lychee, Malnutrition or Heat Wave: What, Why & How of Deadly Encephalitis Epidemics
---
(Edited by Saiqua Sultan)