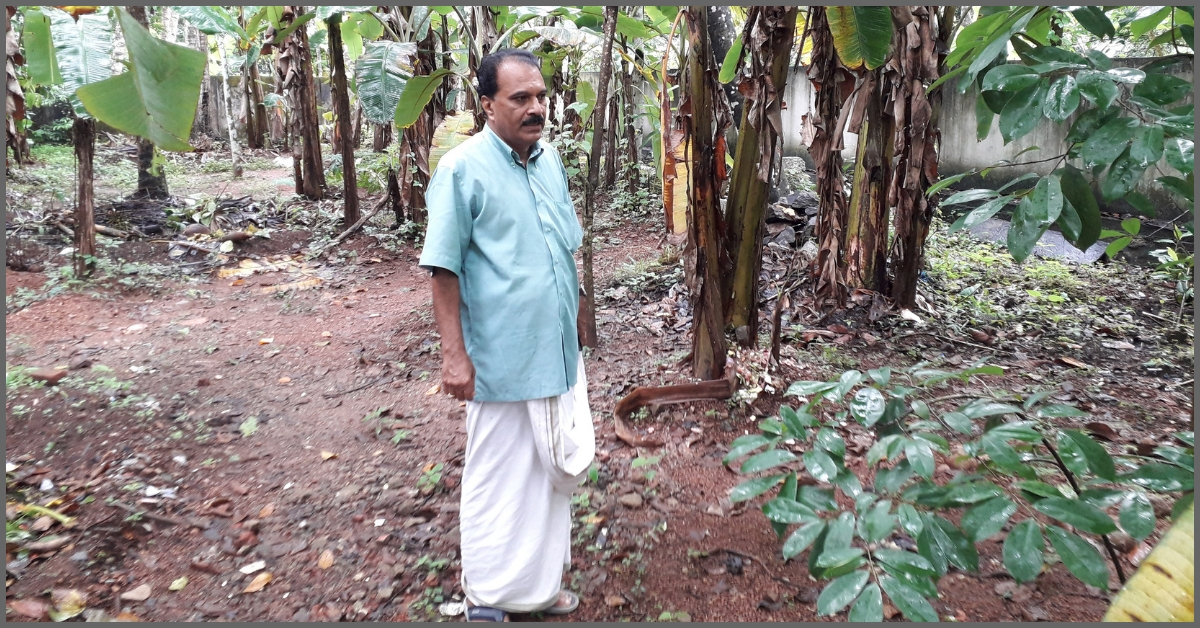 During his time at the AIR, he recorded countless interviews with scientists such as Dr M S Swaminathan, bureaucrats, and everyday food-growers. He has interviewed at least two guests per episode for every single day for the past 28 years.
Muraleedharan Thazhakkara, a retired programme executive at All India Radio, Thiruvananthapuram, has been serving the farming community for 28 years.
---
Looking to grow organic vegetables at your own home? Check them out, here.
---
Retirement of government employees hardly makes news. The fact that Thazhakkara's retirement was widely covered by leading newspapers such as Malayala Manorama, Mangalam, and Samayam stands testament to his popularity.
He is credited for having popularised the radio programme Vayalum Veedum (Farm and Home). It is a daily programme that airs for 25 minutes, which appeals to farmers and laypersons alike.
During his time at the AIR, he recorded countless interviews with scientists such as Dr M S Swaminathan, bureaucrats, and everyday food-growers. He has interviewed at least two guests per episode for every single day for the past 28 years. This means that the number of interviews could be more than 10,000—most likely, unparalleled in any language.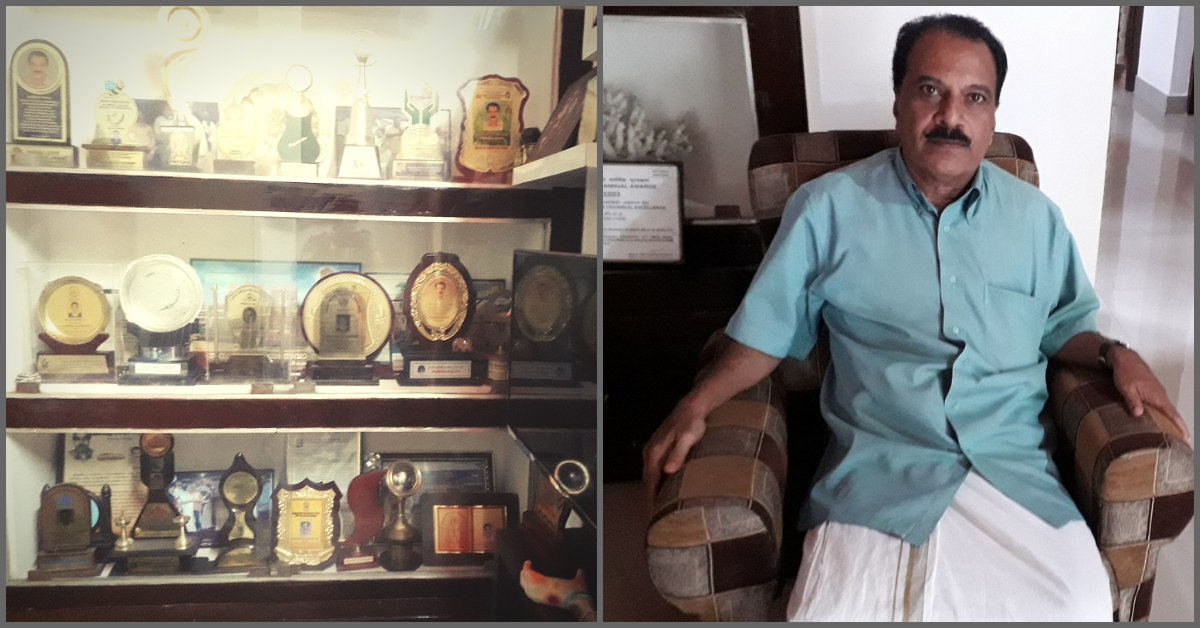 He was also instrumental in organising the year-long Golden Jubilee celebrations of the Malayalam broadcast of Vayalum Veedum, whose valedictory function was attended by the Governor, Chief Minister, other Ministers of Kerala.
The programme took agriculture to where it belonged—from the four-walled recording studios of AIR to the fields. What was initially a bulletin of market prices or monologues of experts, transformed under Thazhakkara's supervision. No longer was Vayalum Veedum scripted by AIR executives—it evolved into interactive sessions and panel discussions.
"The emphasis was on featuring the vibrant experiences of the farming community along with showcasing the depth of their knowledge. This was possible through a docu-feature format," says Thazhakkara.
The programme was also enriched by live broadcasts from fields and farm festivals. "Every week, an hour was dedicated exclusively for outside broadcasting." Live phone-in sessions to clarify listeners' doubts were also made a part of the programme's routine.
It offered necessary suggestions at every stage, right from the sowing of seeds to the selling of harvested crops. Its popularity also translated into more revenue through advertisements.
According to Thazhakkara, "The revenue has consistently been increasing to amass Rs 50-60 lakh annually in recent years—making it one of the highest income-generating programmes at AIR Thiruvananthapuram. The advertisements were for organisations or institutes related to agriculture such as the Coconut Development Board, Horticorp, Dairy Development Departments and so on."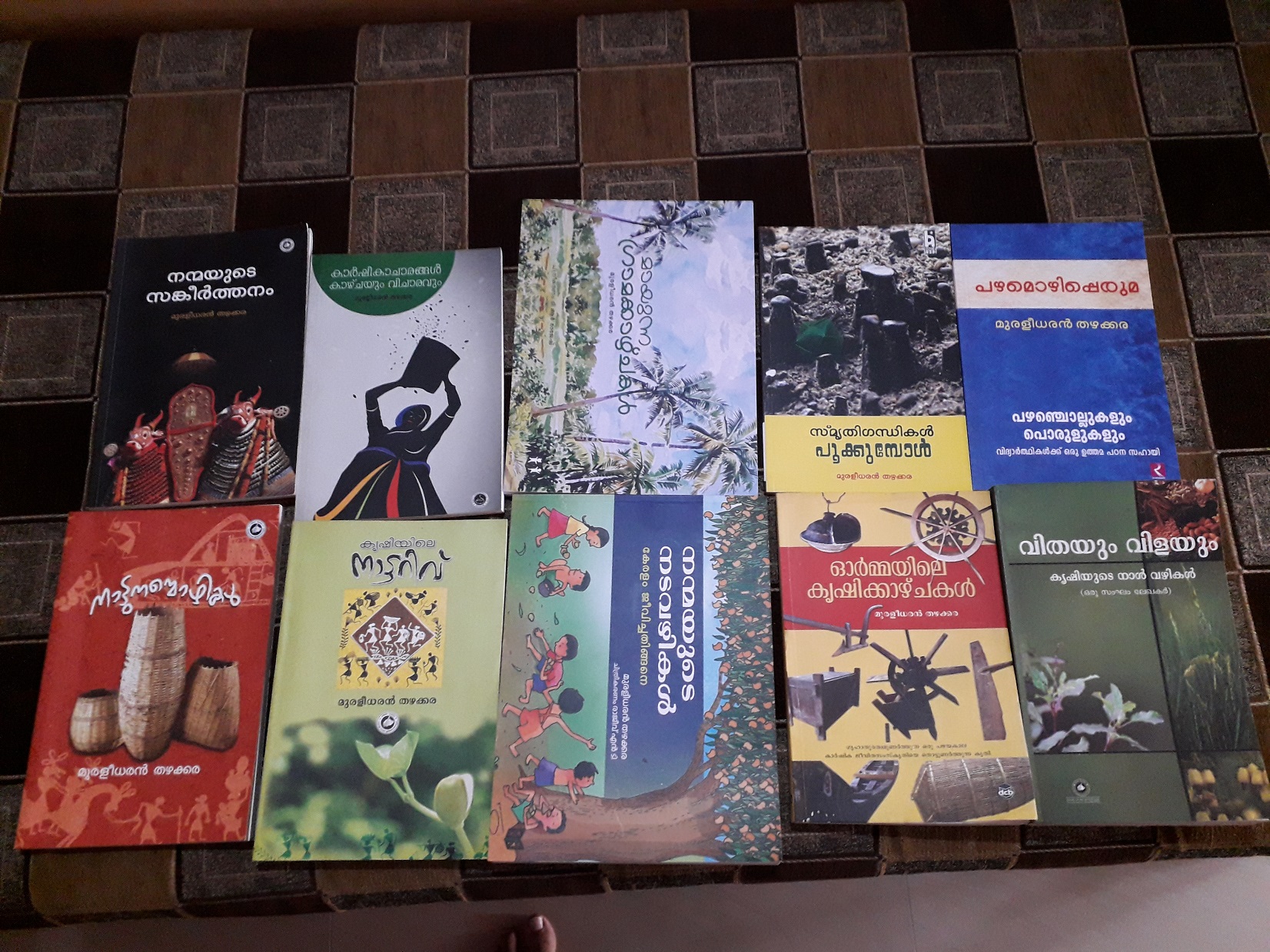 Usually, at AIR, an executive works on a particular programme for three years after which they are allotted a different assignment. Owing to Thazhakkara's popularity, none of the 16 station directors he worked with ever considered replacing him.
Sandeep Suresh, Transmission Executive at AIR Thiruvananthapuram shares, "He [Thazhakkara] was a programmer with a farmer's mind. He spoke in a manner that connected with common farmers; they gathered valuable information from him, thereby taking Akashvani closer to their hearts."
Speaking of the programme's origins, Thazhakkara mentions the responsibility AIR was entrusted with on the face of acute famine in post-independent India. A dedicated series for the proliferation of farming and cost-effective farming techniques was the need of the hour, and in June 1965, Vayalam Veedum went on air for the first time. All radio stations across the country were instructed to include this particular segment as part of the 'Grow-More-Food' campaign; it provided farming lessons in the respective regional languages.
Vayalum Veedum was unique in its social auditing process where it was evaluated by representatives of agricultural offices, Krishi Vigyan Kendras, rural development institutes and farmers' cooperatives, who offered suggestions for each quarter. This has enabled the programme to become a guiding light for thousands of farmers, bringing them news of scientific innovations along with lessons in practical wisdom. Award-winning dairy farmer Shaji Vachoor, as well as common farmers, acknowledge it for its inputs.
"I have been a regular listener. Ever since I began listening to it, I have loved agriculture and cherished the dream of making it a part of my life. Now that I am a successful farmer, I would like to thank Akashvani with all my heart, for making me what I am. Vayalum Veedum has helped many like me to take up farming."
R Raveendran from Pongumoodu in Thiruvananthapuram was awarded the Genome Saviour title instituted by the Central Ministry for Agriculture. He has been a regular listener and has also participated in several episodes. "I have started a school, 'Aathma', to conduct lessons in agriculture. Many people heard about it on Vayalam Veedum and registered to join it. Any new venture undertaken by farmers are lauded and circulated well among the public by Akashvani."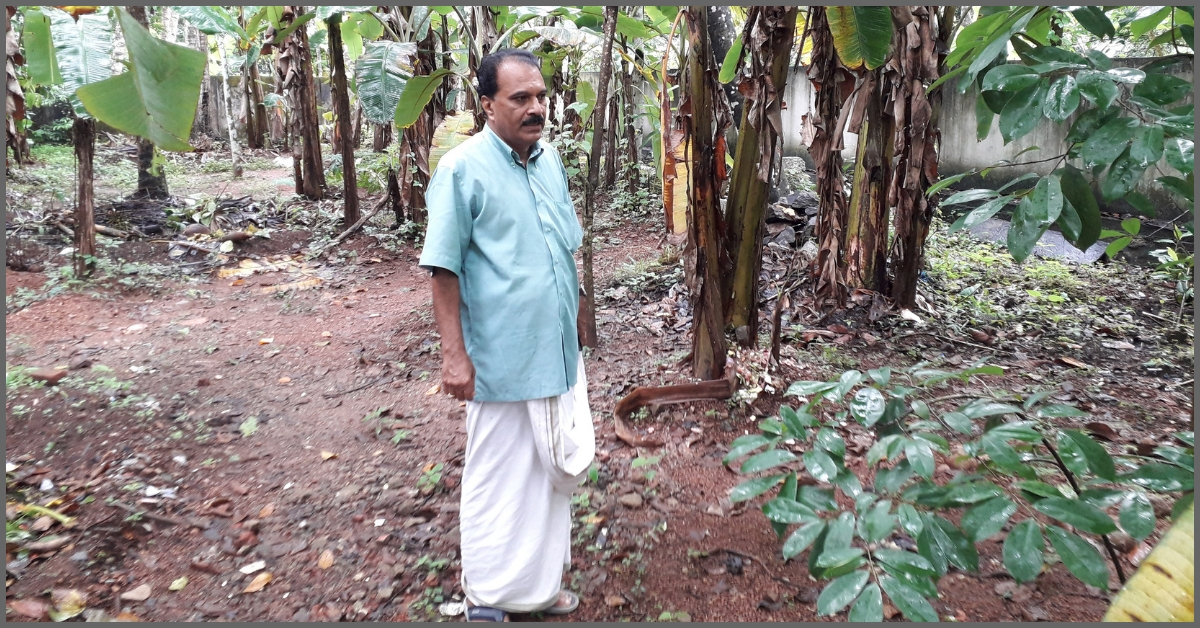 Following a childhood on his grandfather's fields, Thazhakkara went on to graduate in agriculture and worked for ten years in the research farm of the Kerala Agricultural University. This experience informed his role at AIR when he joined in 1991.
He also structured and created another programme, Radio Gramarangam, which incorporates personal stories of listeners on rural life and farm lore. He began this programme fifteen years back in an attempt to chronicle the practices, and with it, the sagacity of a bygone era. Through this, listeners were introduced to pre-modern utensils and farming equipment, the etymology of places, adages, and other stories of yore.
Acknowledging his services to the farming community, various governmental and non-governmental organisations have showered him with accolades such as the National Award for Best Extension Work, which was instituted by the Coconut Development Board; the Haritha Mudra Award at the South Indian Agricultural Fest; Dr B R Ambedkar Radio Media Award and the Best Media Person Award in the Media for Development category.
Thazhakkara, however, finds greater joy in meeting listeners who consider him a close associate or even a family member. In his words, "None of these prizes measure up to the honour of being a part of many lives to whom I am known only by my voice."
He feels that radio is relevant and important, even in the internet age, saying, "Radio has always been the farmer's close associate across geographical divides. A variety of rice was named 'Radio Rice' during the Green Revolution. This spells out the influence radio exercises over the population, especially among farmers."
An ardent admirer of Gandhi's principles of self-reliance, Thazhakkara feels strongly about the necessity of local seed-banks for the use of small-time farmers to reduce dependency on conglomerates. He also insists on the importance of growing vegetables for personal use that are free from pesticides. His own small plot of land is lush with several varieties of bananas, yam, colocasia and sapota trees.
He believes that government institutions such as hospitals and schools should allot a part of the land to grow Miyawaki forests, especially in urban areas. The competition for sunlight in small areas would ensure thick forests in a much shorter period. "Given the urban conditions, it would be difficult to grow vast forests anymore. Here is where the Miyawaki method comes handy."
---
Also Read: By the People, For the People: 5 Awesome Community Radios That Are Giving Voice to the Voiceless
---
A treasure trove of farm lore and rural life and an expert on agriculture, he has authored ten books for children and adults in addition to his columns in local newspapers. Excerpts from two of his books, Pathaayam and Naattupookkal, published by Kerala State Institute for Children's Literature have been incorporated into textbooks of Kerala's state syllabus as well as CBSE.
Having retired recently, he is presently working on another book about the history of Vayalum Veedum. "This book will help research scholars, aspiring journalists, and hobbyists in understanding the history of Vayalum Veedum along with its future possibilities," concludes Thazhakkara.
(With inputs from Sandeep Suresh and Thejaswini Nair. The comments of the listeners were provided by Thazhakkara's script 'The School in The Skies'.)
(Written by Shwetha Rachel and Edited by Shruti Singhal)
Like this story? Or have something to share?
Write to us: contact@thebetterindia.com
Connect with us on Facebook and Twitter.
We bring stories straight from the heart of India, to inspire millions and create a wave of impact. Our positive movement is growing bigger everyday, and we would love for you to join it.
Please contribute whatever you can, every little penny helps our team in bringing you more stories that support dreams and spread hope.