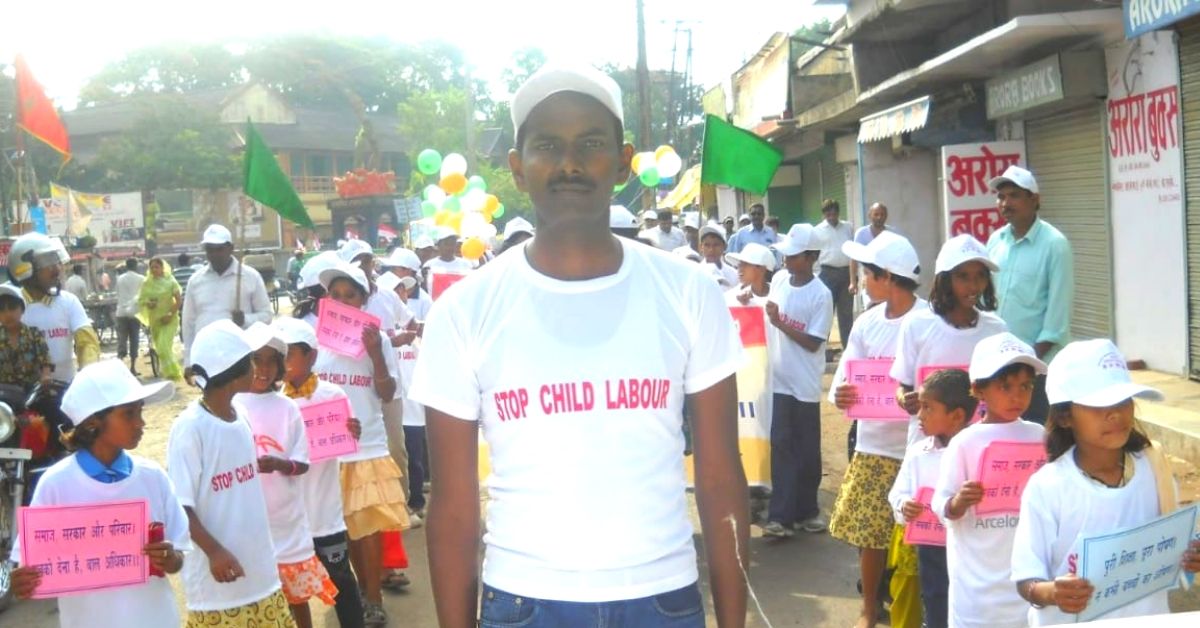 Baidhnath Kumar poses as a customer and even transfers money to kingpins to gain their trust. Read on to know how the braveheart conducts raids in life-threatening situations
The stage was set. And the prey was within reach. A call from an informer confirmed that he had arrived with promises of a better life. Baidnath Kumar smiled in anticipation as he closed the net that he had been weaving for five years around the monster. Within minutes of tipping the police, Kumar saw in satisfaction as Panna Lal Mahto accused of selling 5000 children, mostly tribal girls from Jharkhand, was arrested.
---
Rashes, irritation and redness got you dreading 'that time of the month'? Don't let periods cramp your style any more. Check out eco-friendly sanitary pads and menstrual cups here. 
---
Mahto is from Khunti Tola whose activities I was following since the last five years. A woman called me and told me a man had come with a promise of a job. I asked her to stall him for a while and alerted the police immediately. Two hours later he was arrested by Doranda police. Mahto is a huge fish that we managed to catch, smiles Baidhnath Kumar, a member of Child Welfare Committee, Ranchi.
Helping the authorities bringing such fiends to justice is what Kumar has dedicated his life to. For the last 10 odd years, the crusader has been rescuing women and children and so far, he has rescued more than four thousand victims.
Having been physically abused and forced to work for the better part of childhood, Kumar became that helping hand that he was not offered.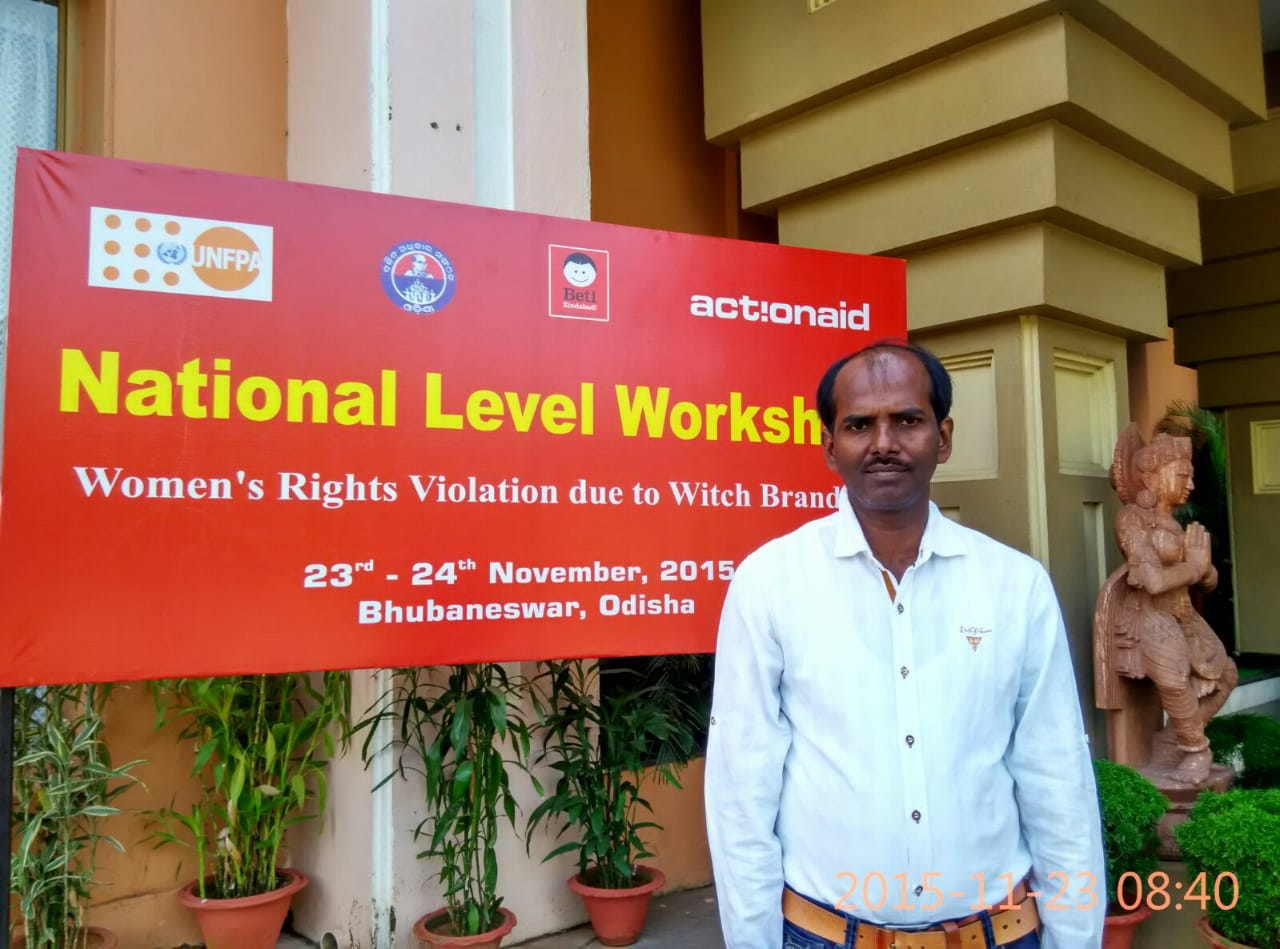 Born in Samastipur district of Bihar, Kumar was sent to his uncle's house in Ranchi, Jharkhand at the age of seven as his parents could barely afford to give him food, let alone an education.
What his parents did not know was that the financial situation was worse in the new home they had entrusted their son with. Though Kumar was enrolled in a government school, he was forced to join a local eatery as a waiter. This was in the early 90s when phones had not made inroads in the country's villages. His parents remained in the dark about the state of his new life.
For the next decade Kumar studied and switched jobs.
An encounter with a few UPSC students in 2000 helped him to a large extent.
Getting beaten by the dhaba owners was nothing new. There have been days when I remained sick for days together after my boss would physically assault me. I was barely 18 when I came across a group of IAS aspirants. They would often come to eat. One day, I heard them discuss about child labour. It was not until then that I knew that making a child under 18 work is illegal, says Kumar.
The discussion encouraged him to talk to the other 14 boys working at the same place to raise the issue. Soon, a senior police officer intervened in the matter and while the owner was not given any punishment, the minor boys were told to go home.
When Kumar turned 18, his job at a Xerox centre close to a Civil Court changed the course of life. He met many lawyers and some became friends. He also came across people with bleak eyes waiting for justice that they had lost hope of getting. In the eyes of these people, Kumar saw the same helplessness he had felt as a child.
He solicited legal help from his lawyer-friends, and started an NGO—Dita Seva Sansthan in 2004 with the aim to help underprivileged women and children get an education.
Kumar started out with no connections, money and or even a place to work and the state child welfare department and panchayat committees did not trust him enough to provide financial help.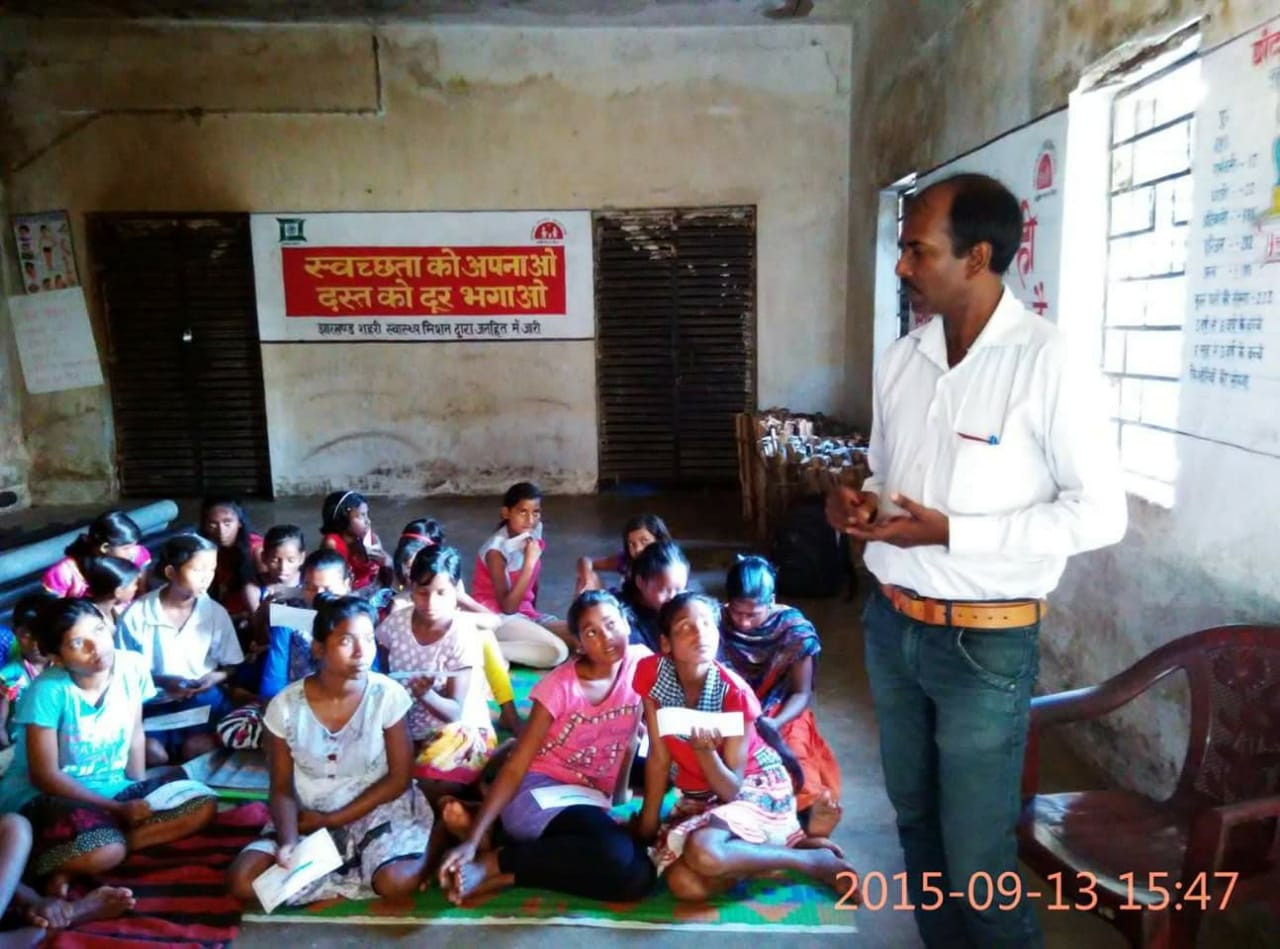 Overtime, Kumar gained the trust of the authorities and showed them his honest will to help people, especially children caught in the clutches of child labour.
He helped underprivileged women access Self Help Group-Bank Linkage Programmes and simultaneously, he also taught more than 1,000 kids in 'Bridge Schools'
"When a child drops out of school, government-run informal bridge schools help them complete that year's academic syllabus instead of repeating the year. The district panchayat of Ranchi had given me a small room to teach the dropouts," says the 35-year-old.
His foray into saving children from trafficking began when he saw his students dropping out of the class. "I visited their houses and then found out that they had gone missing.
A little more digging opened Kumar up to the horrors of the rampant child trafficking in Jharkhand.
There is a reason why Jharkhand is called India's trafficking hub. From 2005-2015 more than 4,000 children, mostly from tribal families, went missing and nearly 1,000 are untraceable. Often, on the pretext of improving the family's condition, young boys and girls are lured to big cities like Delhi. Depending on the kingpin, they become domestic help, drivers, cleaners and in some cases even sex workers, he informs.
In early 2012, Kumar searched about anti-trafficking laws and started sending mails to Jharkhand's Anti-Trafficking Unit about minors going missing from the school where he taught.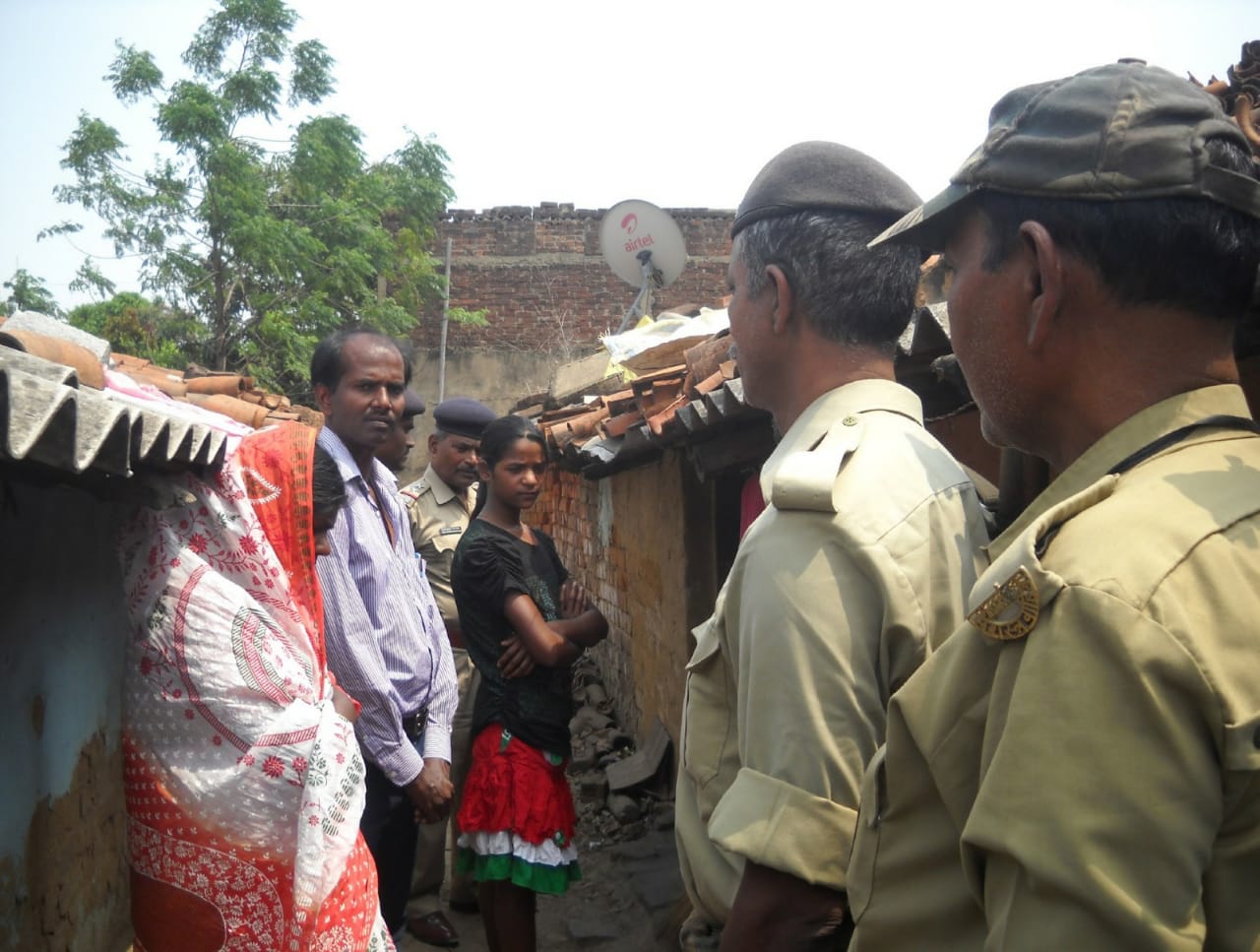 "Since most of these areas are naxal-affected, parents are often scared to visit police stations. So I gave my number to the villagers. My work was soon noticed by the department and they soon asked me to collaborate in raids," he says.
One of the collaborations helped Suhani (name changed) reunite with her parents. The girl had been lured by Rajvir (name changed), a man who sold girls to a kingpin in Delhi, in December 2016. A resident of Ramgarh district, Jharkhand, the daughter of daily wage labourers could not comprehend why the man who had promised to marry her, had sold her to someone in Delhi.
Rajvir had sold her for Rs 1 lakh and she was forced into prostitution. She served 18-20 customers per day and was starved if her customer's feedback was not good. The girl was kept chained when she cried or protested.
Meanwhile, her parents had registered a missing complaint with the police and then contacted Kumar.
On tracing Suhani's phone, the entire mystery was unravelled.
It was a well-connected sex racket running on a WhatsApp group. Rajvir's number was matched with a number on the group. We contacted the boy by posing as customers, raided the hideout and rescued 15 girls who had fallen prey like Suhani. Several young boys often get girls' numbers and send direct messages to them on WhatsApp. They promise the girls a dreamy life without any struggles, Baidhnath tells.
Baidhnath, says that the social media frenzy has made trafficking business less risky in recent times and in most of the cases it becomes nearly impossible to trace the victim as the sim card and phone is destroyed.
In one year, the trafficking unit managed to register 240 FIRs with Baidhnath's help. He also prepared a list of 200 placement agencies who could be potential traffickers. The activist was even sent to Delhi to get training from Delhi Police Force on how to conduct raids.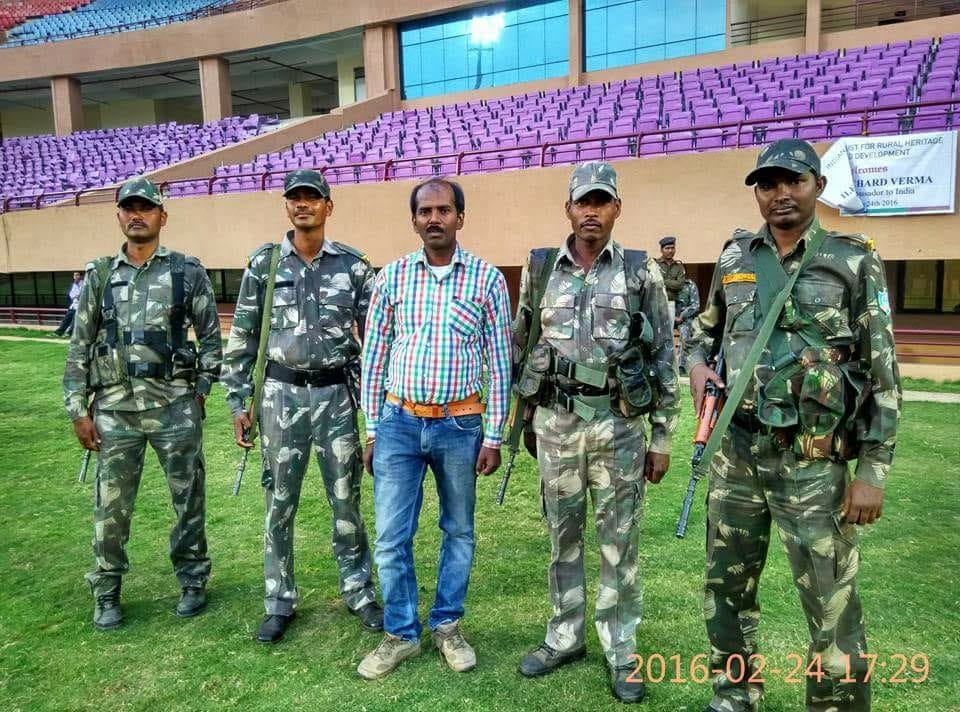 Giving an insight about the process of raids, Kumar says that there are two ways to nab the kingpins.
"One way is to visit railway stations and bus stands from where girls are transported to other states. I go around midnight and inspect the areas. In case of any suspicious movements, I call the police force and anti-trafficking squad and nab them on the spot."
In the second process, Kumar poses as a customer and joins the WhatsApp groups with a false identity. To gain the trust of kingpins, Kumar often transfers money to their accounts.
Post rescue operations, the victims are either sent back to their parents' house or rehabilitated by Child Welfare Committees. Girls are often sent to Kasturba Gandhi Balika Vidyalaya, government-run schools for weaker sections of society.
Baidhnath's job does not get over after raids. For his personal satisfaction, the braveheart follows up with parents and girls for a few months to prevent them from falling back into the rackets.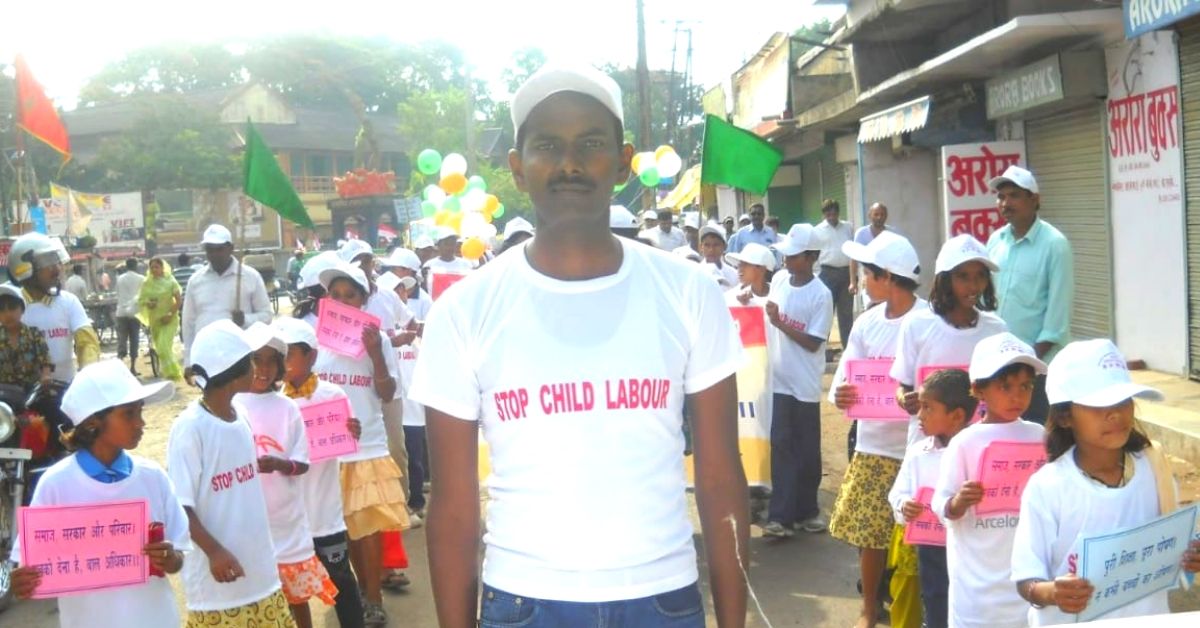 Due to his work, Kumar has been threatened innumerable times and he has also seen days where he thought he would die, "My fear of death ended at a very early age and that has been my biggest strength to carry out the kind of work I do. Everyone is going to die one day and I want to exit the world doing some noble deeds. Threats cannot stop me from carrying out my job," he signs off.
You can get in touch with Baidnath Kumar at: baidnath@hotmail.com or 9835339455
---
Also Read: IPS Officer's Intelligent Protocol Rescues 450 Minors, 100 Trafficking Victims In A Year!
---
(Edited by Saiqua Sultan)
Like this story? Or have something to share?
Write to us: contact@thebetterindia.com
Connect with us on Facebook and Twitter.
We bring stories straight from the heart of India, to inspire millions and create a wave of impact. Our positive movement is growing bigger everyday, and we would love for you to join it.
Please contribute whatever you can, every little penny helps our team in bringing you more stories that support dreams and spread hope.