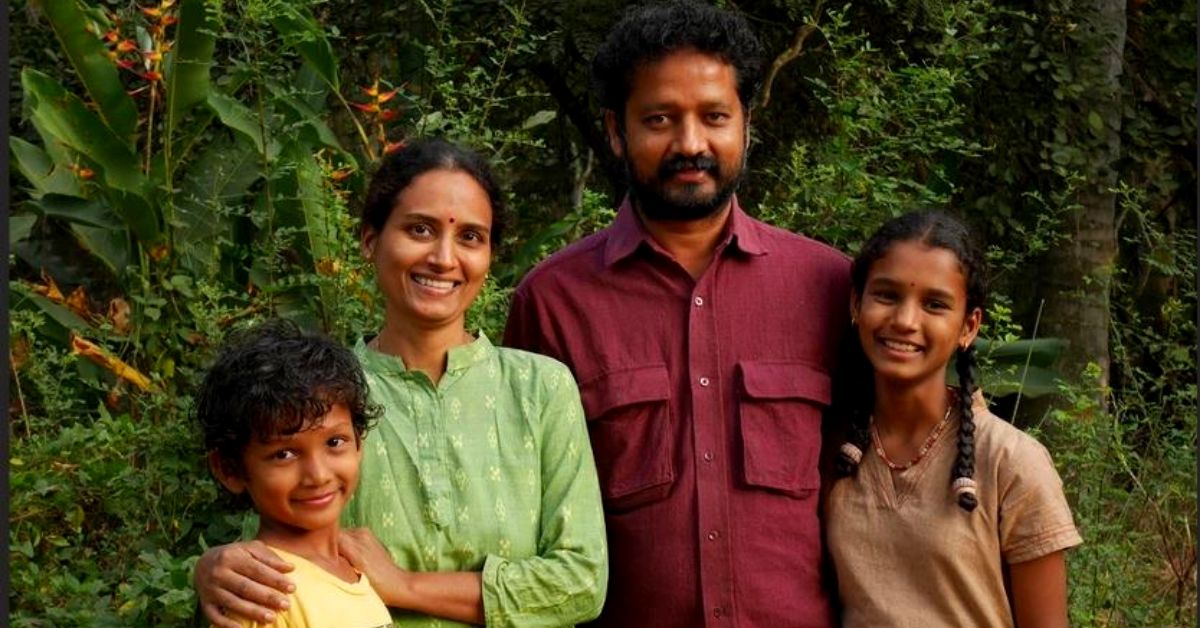 Inspired by Masanobu Fukuoka's principles of Natural Farming, Raghava decided to transform the coconut monoculture that he had inherited into a food forest without the use of any fertilisers, pesticides, cultivation or weeding.
In 1996, Raghava inherited a coconut plantation from his grandfather. Unlike his ancestors who had practiced agriculture for seven generations, Raghava, then an undergraduate, had no connection with the soil.
In an exclusive interview with The Better India, he recalls, "I grew up on a healthy diet of inspiring stories of local and international entrepreneurs, This was one of the reasons that motivated me to complete my MBA with the idea of becoming an entrepreneur. To me, farming wasn't a choice but a responsibility my family put on my shoulders. I thought it was a 'layman's routine job.' Thinking it did not involve any intellectual challenge like in business. But, it was only a matter of time until I was proven wrong."
---
Is farming your passion? Here are some beginner kits that will help you take the first step towards your own kitchen garden.
---
One of the first steps that Raghava took as a young farmer was going on farm visits, attending workshops and reading literature on the profession. This marked a turning point in his life.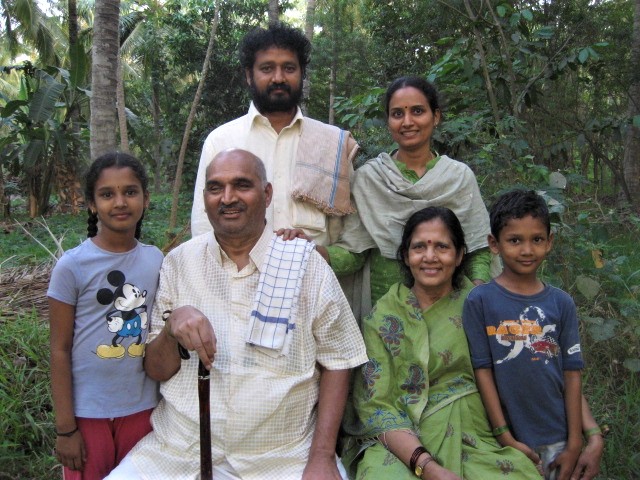 "The simplicity of the lifestyle and the content that I saw on the faces of sustainable farmers was life-changing. Despite living in remote farms, their knowledge was exponential and in-depth. Interactions with them help me realise that even if you spend your entire life farming, there will never be an end to newer approaches and techniques you can adopt in the field. Each day in farming is new and full of learning. And while my thought of building a business empire ended with this, I realised that real joy lies in attaining satisfaction and enthusiasm."
Inspired by Masanobu Fukuoka's principles of Natural Farming, Raghava decided to transform the coconut mono-culture that he had inherited into a food forest without the use of any fertilisers, pesticides, cultivation or weeding.
The results are out for everyone to see.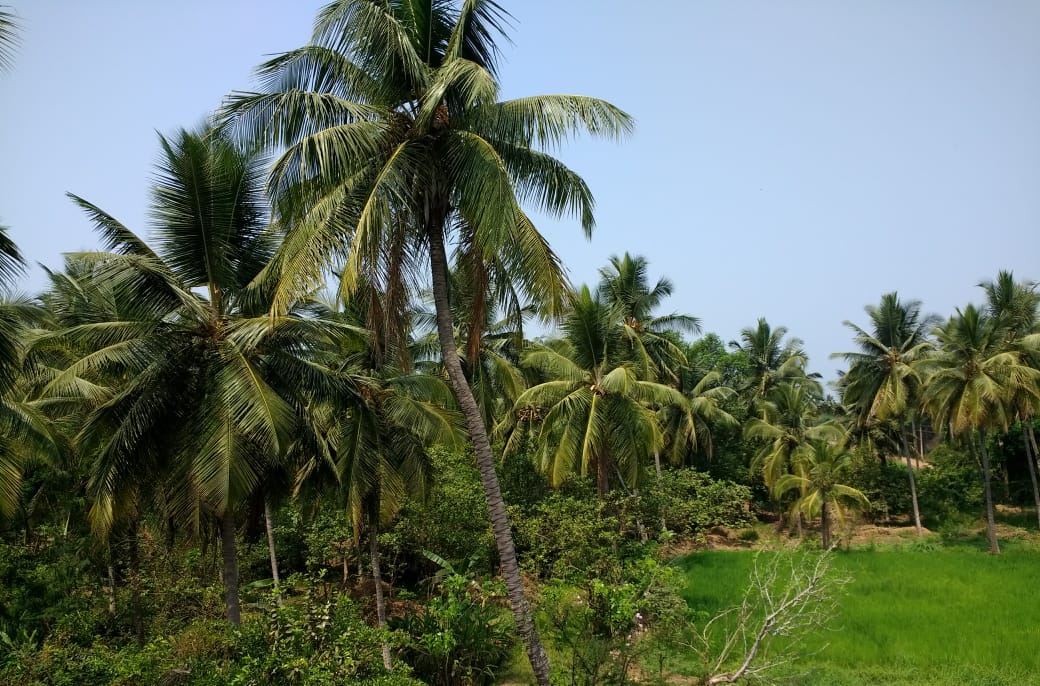 Today, this food forest and natural habitat christened 'Aikanthika,' that is spread across 21 acres in Davangere, Karnataka, is home to Raghava, his family, and a wide range of birds, animals, insects, and microorganisms. It also boasts of a wide range of fruits, vegetables, tubers, spices, ornamental, medicinal and aromatic plants.
Apart from natural farming, Raghava who lives with his family of six including his parents— Krishna and Lakshmi, his wife, Kruthii and children, Visista and Varchas in this beautiful food forest, turned to has now expanded his focus to natural living too.
A space for learning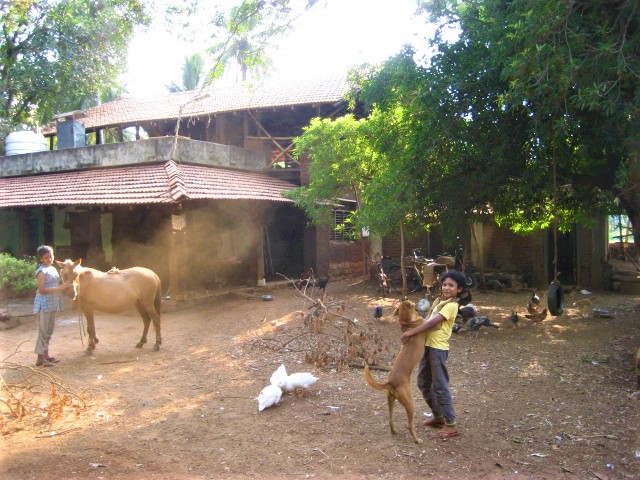 Aikanthika apart from being a food forest has evolved into 'A Conscious Experiential Co-learning and Co-evolving Space for Natural Farming & Living' that attracts people from across the globe.
Volunteers who sign up to be a part of this experience partake in activities such as natural farming, natural learning (Swashikshan), natural healing (alternative lifestyle and health systems), natural foods (organic, indigenous), natural building (mud, bamboo, stone, wood, treehouse) and natural clothing (spinning, natural dyeing, stitching, knitting).
Some of the other activities include using eco-friendly toiletries, saving indigenous seeds, fishing, feeding and nurturing animals, cycling, collecting eggs, swimming in the pond, foraging (for wildflowers, plants or fruits), climbing trees, playing with animals, cooking, baking in a cob oven, chasing poultry, building treehouses, prepare food using traditional recipes, watching wild creatures and a lot more.
And while it may have come a long way now, the beginnings weren't as easy.
Shedding light on the initial challenges of setting up a natural farm, Raghava says, "Natural Farming is easy to implement or practice but difficult to understand."
Since it is also referred to as 'do nothing' farming,' Raghava initially misinterpreted the term. He did nothing at all until he realised what he was practicing was not natural farming but 'abandoned farming.'
This led to a major loss in the initial years where all the existing crop yield. Even as pressure from family, relatives and neighbouring farmers piled on, Raghava refused to give up.
---
You May Also Like: This Punjab Lawyer Traded a Rs 1.5 Lakh/Month Package to Create a Lush Eco-Farm
---
After experiential learning over time, Raghava gradually started getting a good yield.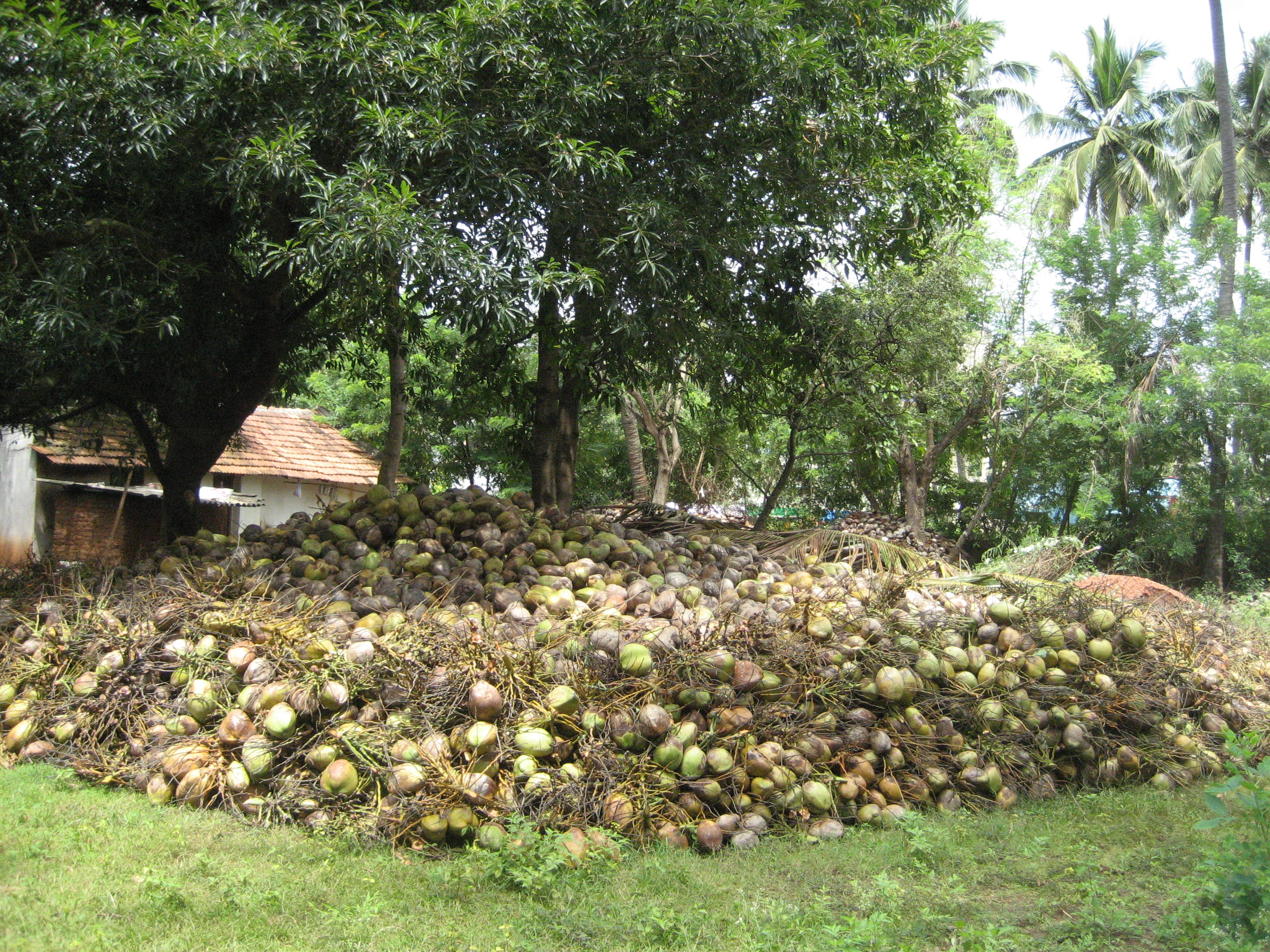 Want to know more about Fukuoka's method of natural farming? Click here.
"Once the struggle phase ended, there was no turning back."
Maintaining a space as large as Aikanthika can be an arduous task. So Raghava and his family maintain the day-to-day workings of the farm with the help of local workers and volunteers.
Once he had successfully proven that natural farming could be a successful concept, Raghava and his family started focussing on other areas such as food, health, learning, and habitat, among others and made paradigms shifts in their lifestyle.
To begin with, their family kitchen made a steady shift from western and new combination foods to traditional, ancient and natural foods.
"You will not get to taste the real sweetness of mango or banana purchased from the market. As our kitchen started to move towards becoming complete organic and healthy, we started enjoying and relinquishing the natural taste of foods. The taste and nutrients are directly related. Naturally farmed foods are the tastiest foods because they are not factory-made, but produced by nature," he adds.
What about their kids' education?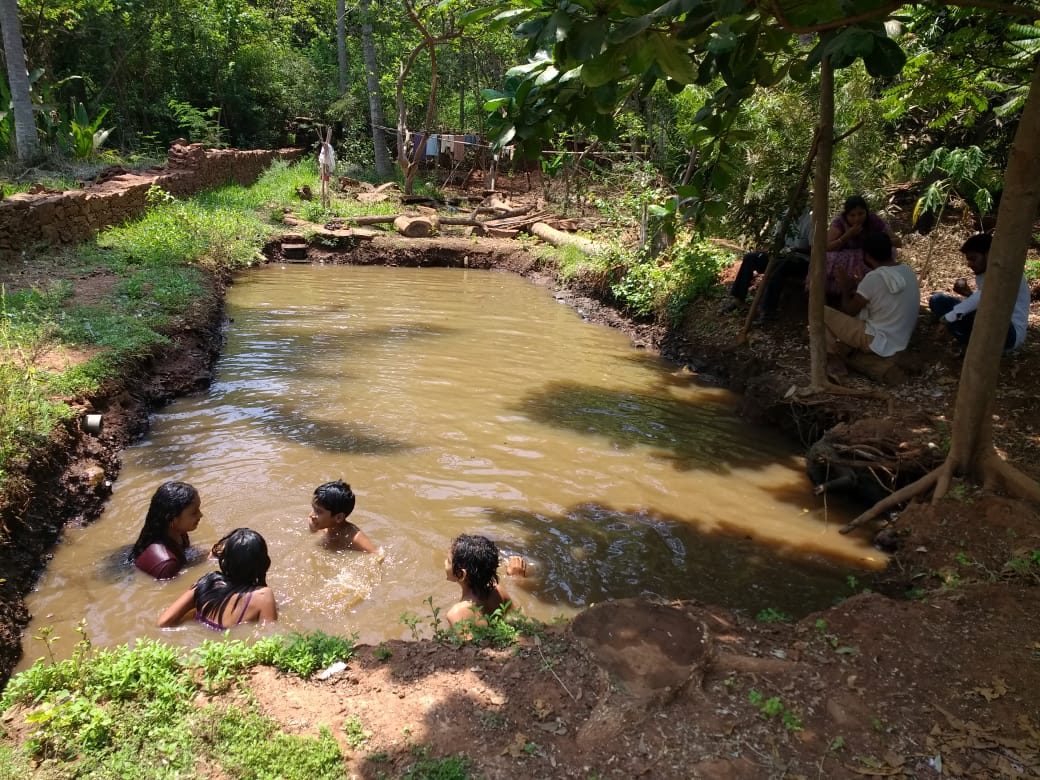 Well, this free-spirited family has made an unconventional choice there too.
"We believe that learning is not merely undergoing formal school education, which fails to endow us with the confidence to lead our own lives and enslaves us to a conventional system. We want to live our lives like free birds, and this begins with the concept of schooling. This is why we have opted for 'Swashikshan' or Homeschooling for our children's learning needs."
Raghava further adds how children learn based on need and interest as part of the life they are leading. And this learning is accelerated when they are close to nature and living with grandparents..
A Natural habitat, not a concrete jungle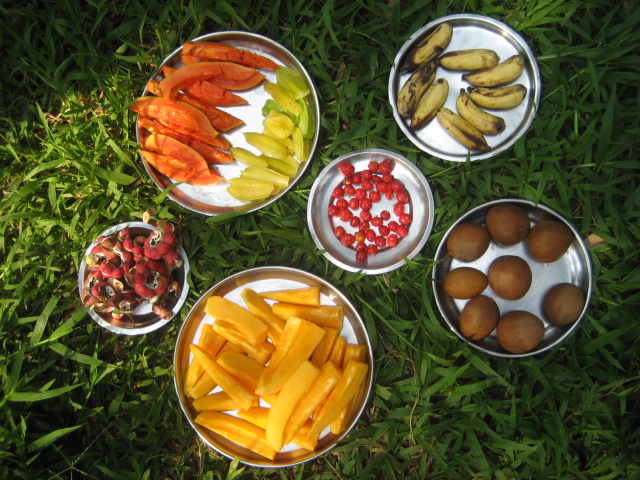 Raghava also sheds light on how instead of complaining about the concrete jungle, we can create a better habitat to live in by making some conscious decisions. This refers to building with naturally available materials like mud, stone, wood, etc.
"When compared to cement or concrete building, natural building have a better shelf life, are robust, economical and ecological. Besides, it the joy we get out of building them ourselves with our own hands is invaluable."
Creating a habitat consists not only consists of building a natural home, but also working with areas around it. Raghava and his family have done this by building like an open well, pond or natural pool, plants, using a mud oven, building a barn for farm animals, having a multipurpose hall, multipurpose storeroom, a guest house, a compound wall, sit-out area, an area to dry clothes, a wood stove area, a small platform around a tree, among others.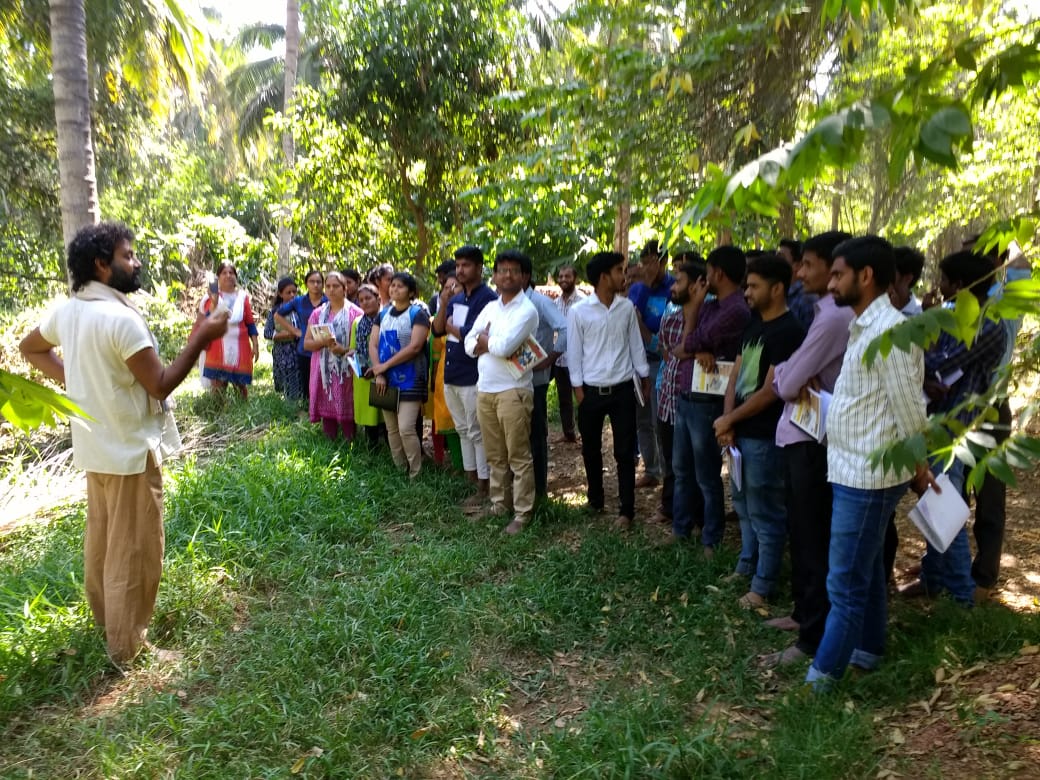 Even as he signs off, he leaves us with some food for our thoughts.
Man is the most intelligent animal. How many times have you heard that? The natural farmer disagrees saying, "We need to keep aside our self-acclaimed appreciation as 'the most intelligent animal', and to live happily, we need to realign ourselves with how nature functions. We are in no way intelligent than any other creature. We need to grow our own food.
Otherwise, the rate at which we are destroying our planet we won't get food grown from plants in the future. People should live a simple life, start using natural resources consciously, and give up their competitive lifestyle. Instead, they should adopt a physically active lifestyle that will help mitigate climate change. Taking up natural farming could be the first step towards it. "
Want to get in touch with Raghava or know more about Aikanthika? Visit the website here.
All Photo Credits: Aikanthika
(Edited by Gayatri Mishra)
Like this story? Or have something to share?
Write to us: contact@thebetterindia.com
Connect with us on Facebook and Twitter.
Tell Us More
We bring stories straight from the heart of India, to inspire millions and create a wave of impact. Our positive movement is growing bigger everyday, and we would love for you to join it.
Please contribute whatever you can, every little penny helps our team in bringing you more stories that support dreams and spread hope.