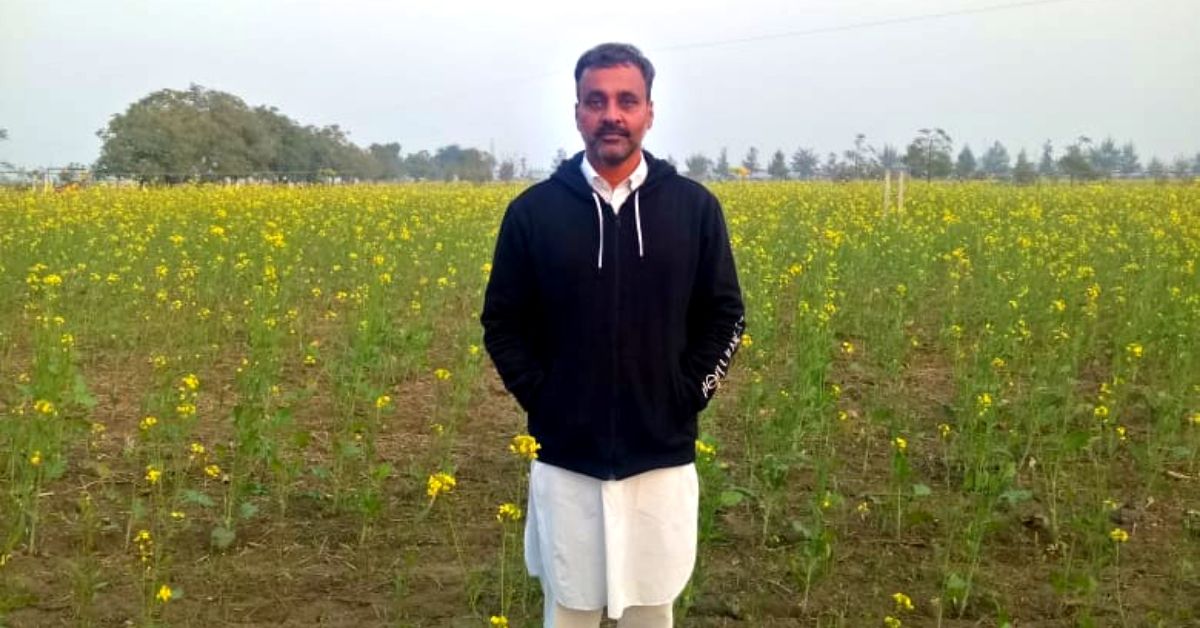 "You are what you eat. It is an irrefutable fact that our ancestors, including our grandparents, ate nutritious food and led a simple life. Their food wasn't doused in chemicals, and they did not lead a sedentary lifestyle. They toiled hard in the fields to grow their food," he says.
In November 2012, Punjab-based attorney, Kamaljeet Singh Hayer, lost his grandfather. The grand old man passed away at the age of 101. During his memorial service, a local MLA walked up to Singh, saying, "Your grandfather lived such a long and fulfilling life."
This pushed Kamaljeet to introspect on the massive health shift between his grandfather and successive generations. His grandfather had passed without any ailments or a single day in a hospital, but his father died at 53 due to a massive heart attack, and his 10-year-old brother died of a brain tumour!
It was only a matter of time until the lawyer concluded that our health was directly related to the food on our plates.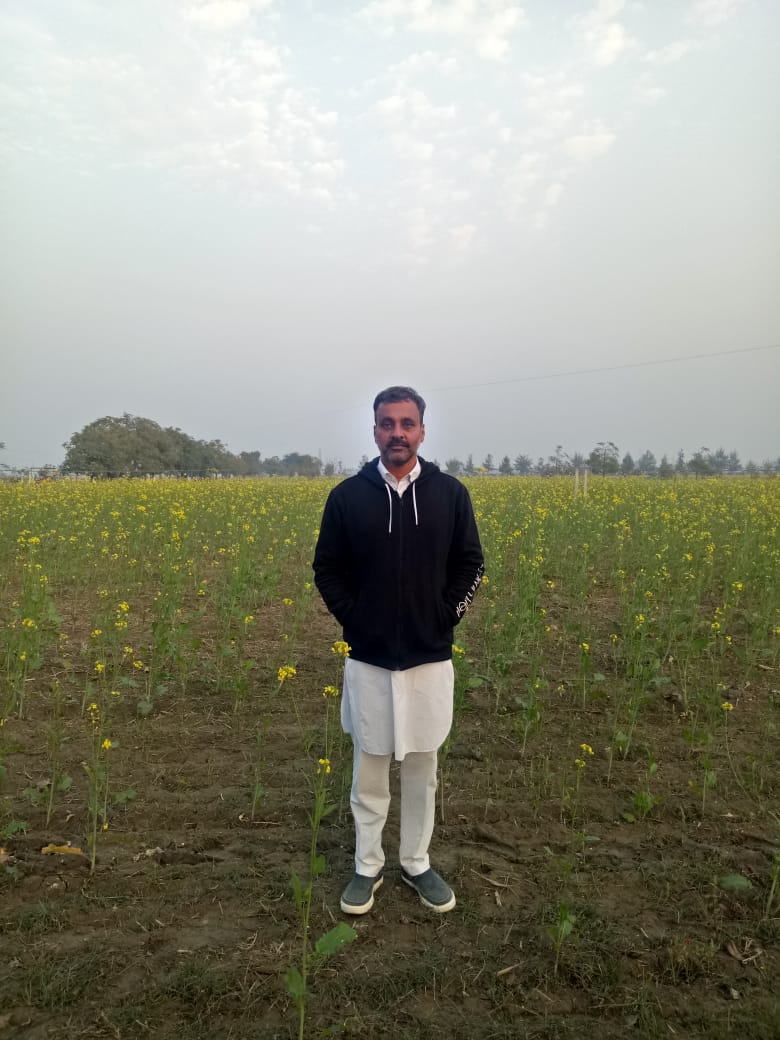 "You are what you eat. It is an irrefutable fact that our ancestors, including our grandparents, ate nutritious food and led a simple life. Their food wasn't doused in chemicals, and they did not lead a sedentary lifestyle. They toiled hard in the fields to grow their food," he says, in an interview with The Better India.
---
Eating well is the first step to leading a fulfilling life. Grow your own food. Check out the different kinds of seeds on The Better India Shop here!
---
And so, in 2012, the lawyer who was earning almost Rs 1.5 lakh a month, decided to switch to organic farming. For the first three years, he juggled his legal profession along with agriculture. In 2015 though, he quit his job to become a full-time natural farmer.
He toiled and poured his sweat and blood into the pesticide-ridden dead soil and converted 20 acres of his family land into a biodiversity-based natural farm. This farm, in the village of Sohangarh (Rattewala) near Guru Harsahai town in Ferozepur district, not only makes his kitchen independent but also fetches him a stable and substantial income.
In conversation with The Better India, he narrates the story of how it all began.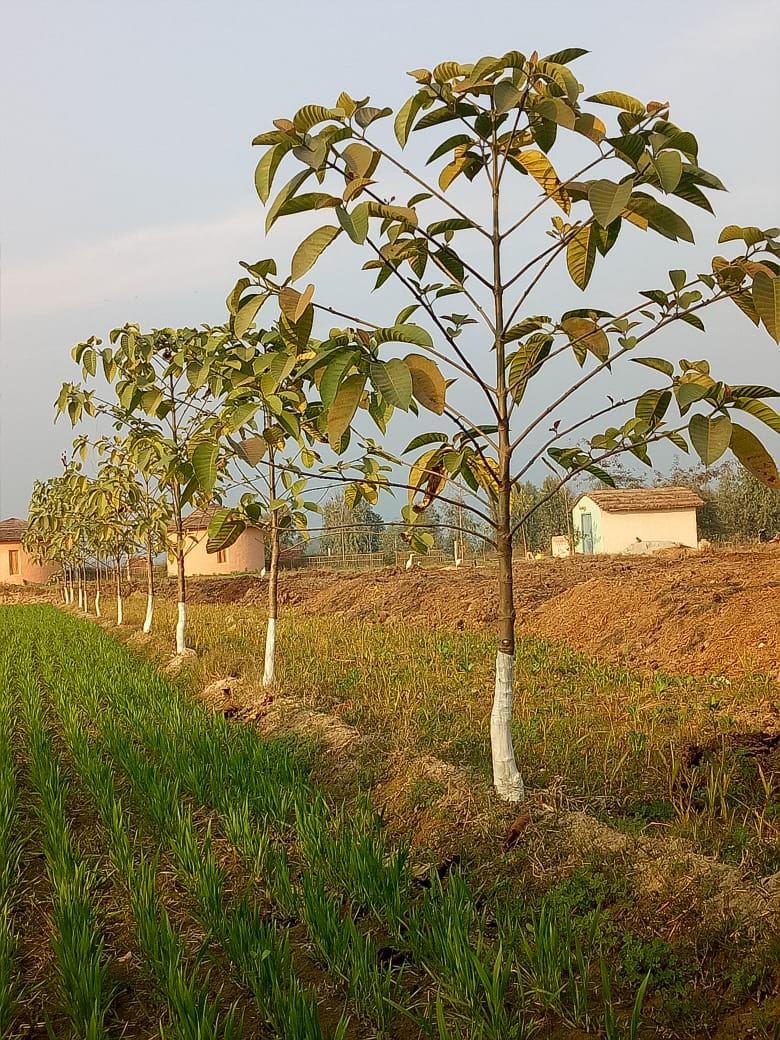 Having no background in farming, Kamaljeet spent a long time studying organic farming online. He came across the website of Kheti Virasat Mission (KVM) and called its Executive Director, Umendra Dutt, who invited him to attend a meeting of organic farmers.
"Umendra told us some eye-opening facts. He added how Punjab owned 1.5 per cent of the agricultural land in India, and yet, it used 18 per cent chemicals on its farms. He added that Punjab was a dying civilisation. It was no more an agricultural crisis but a struggle for survival. I couldn't sleep that night. I wondered what I would do with Rs 1.5 lakh a month when I couldn't use it to save my father or my brother. I am approaching 40, and if I didn't do anything, my family and I would have a similar end."
One of the turning points in his agricultural journey came when Umendra suggested that Kamaljeet attend a workshop organised by renowned scientist and organic farming stalwart, Dr Om Prakash Rupela. The scientist hailed from Hyderabad was adept at speaking Punjabi, and was leading the organic farming movement in Punjab.
"At the workshop, we raised questions about how states like Andhra Pradesh and Sikkim were moving towards organic farming, and yet farmers in Punjab were resistant to the switch. The conclusion was that Punjabi farmers wouldn't believe anything until they witnessed a successful model. Dr Rupela suggested that he would set up a model that would inspire more farmers to make this organic switch."
Kamaljeet, at the time, had never set foot on his agricultural land, had no labourers or experience in farming, and yet, he raised his hand and asked Dr Rupela to use his land for the model.
"When he asked me about my profession and package, I was honest. After knowing that I had zero knowledge about agriculture and earned Rs 1.5 lakh a month as a legal professional, he was astonished. He explained to me that the path I wanted to take was not going to be easy. He told me I would regret my decision."
When Dr Rupela returned to Hyderabad, Singh called him every single day until he agreed to give the project a chance.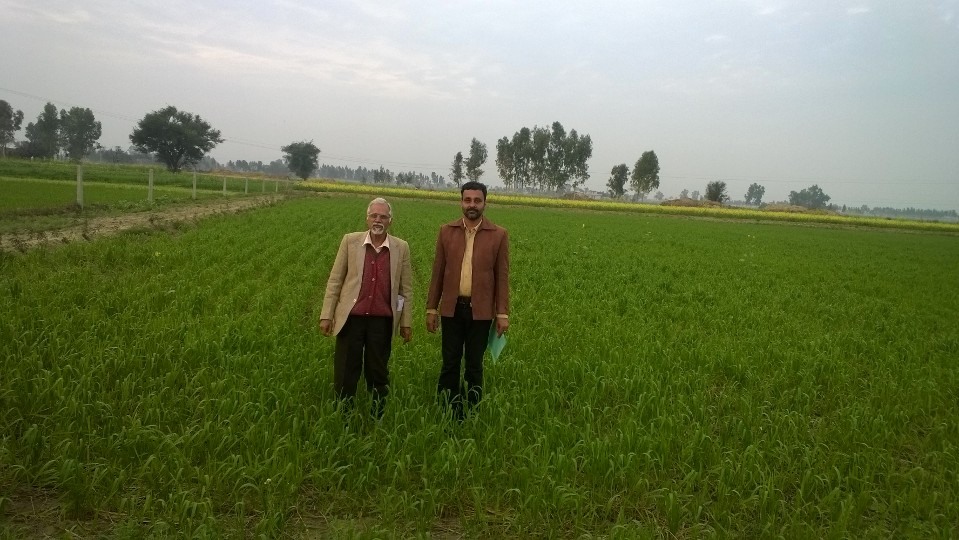 Dr Rupela analysed the quality of soil and water on the 20-acre patch that Kamaljeet had demarcated for the project, and found the soil doused in chemicals. According to him, it was practically dead and reviving it was a losing battle.
But Kamaljeet insisted that they continue the project. They began their work formally in January 2013.
The five components that Dr Rupela highlighted for the success of organic farming were diversity in crops, trees, livestock, birds, and microorganisms.
"In addition to his knowledge, Dr Rupela incorporated principles from successful models of experts like Subhash Palekar and Deepak Sachdev. He consulted international experts too. In six months, he created a design for the farm. His vision was to set that model up in three years."
Meanwhile, fate had other plans. In 2015, Kamaljeet decided to quit law and become a full-time natural farmer to commit to the cause. But there was massive resistance from his family.
"My family wasn't supportive of the idea. They thought I had gone mad. My wife even threatened to leave me at the time. But I had decided to quit my legal practice anyway."
Six months into 2015, Dr Rupela was diagnosed with cancer, and passed away soon after. It was a shock and a loss that Kamaljeet has not fully recovered from.
"I felt orphaned. I was clueless and lost and cried for days. But my family and friends from KVM supported me. They told me to fulfil Dr Rupela's vision. It took me a lot of trial and error and almost five years to complete this unique model."
What makes this farm unique?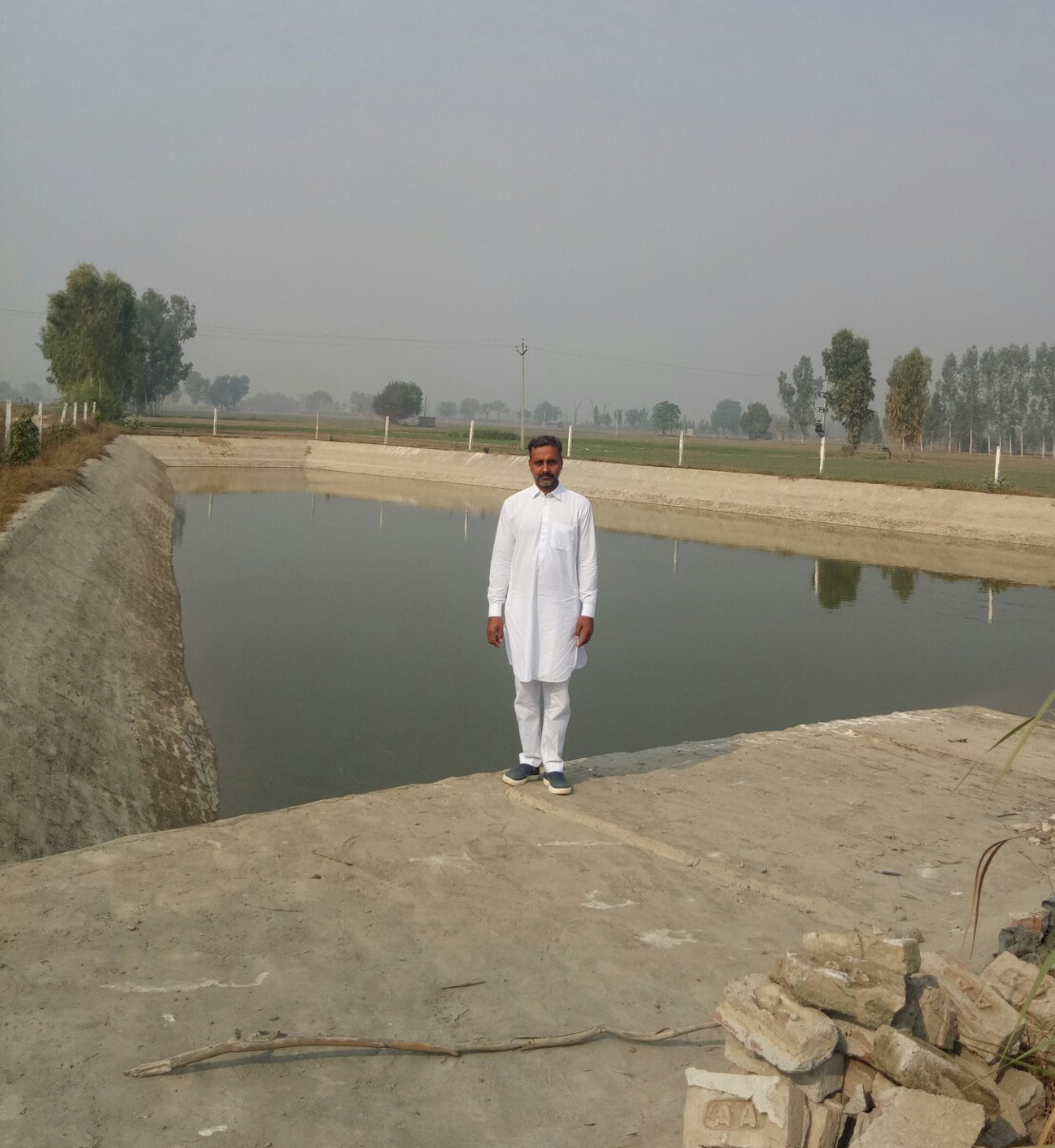 On 20 acres, the farm boasts of 1,500 trees of 120 different species. These are a mix of fruits, medicinal, forest and nitrogen-fixing trees, with shade area taking three acres of land. The rest of the farmland is used to grow and harvest more than 50 seasonal crops every year.
It also has a small pasture with herbs for cattle to produce nutritious milk and graze on. Moreover, there is a pond that harvests rainwater and canal water to meet farm needs.
Apart from rabi crops like wheat, black gram, chickpeas, flax seeds, lentils, pulses, yellow mustard, he also grows seasonal vegetables like radishes, carrots, spinach, coriander, potatoes, tomatoes, chillies, and four varieties of cauliflower.
Some of the kharif crops include bajra (kodo millet), jowar (sorghum), black rice, red rice, sugarcane, arbi (Taro root), turmeric. He also grows 20 varieties of fruits such as falsa (black currant), sapota, guava, shahtoot (mulberries), pomegranate, peach, plums, grapes, figs, mangoes, black plum, amla (Indian gooseberry), sweet lime, and orange.
The farm has more than 50 types of herbs like lemongrass, stevia, and basil, as well as 25 native livestock, including cows, buffaloes, goats, poultry, and birds.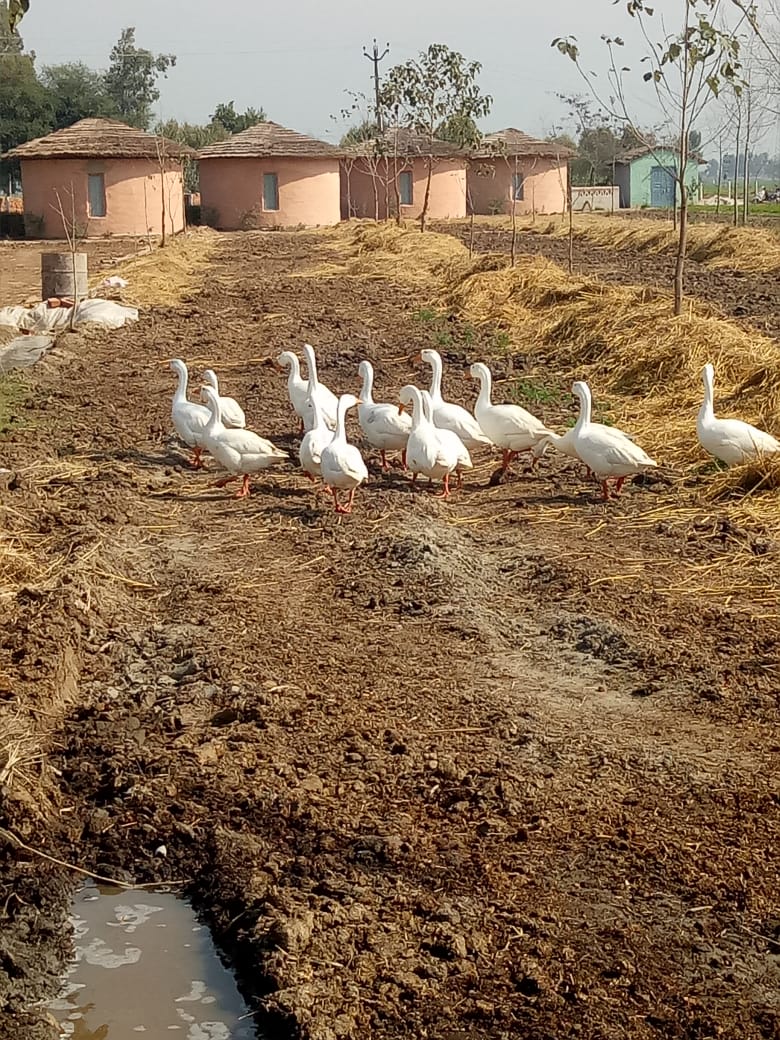 The farmer, who has recently started cultivating millet, believes in adding value to any product he puts on sale. He processes finger millet to make biscuits that are sold at Rs 500 per kg, black gram is converted into besan (gram flour) or bhujiyas, and wheat is served in the form of porridge or seviyan (vermicelli). In addition to selling fruits directly, he also converts them into jams and pickles.
Apart from using jeevamrutham to nourish the soil, he mulches the crop residue back into the soil. He also turns it into compost along with the livestock excreta.
Some of his important nitrogen-fixing trees include Moringa Oleifera and Khejri. The dry leaves, stems and roots of these trees, when in contact with the soil, convert atmospheric gas into nitrogen. When grown next to fruit trees, they improve yield too.
Some of the medicinal trees grown include neem, calotropis, and chaste tree. These leaves are soaked in cow urine or boiled in water and sprayed on the leaves of plants to protect them from pests and diseases.
Kamaljeet vouches for inter-cropping and multi-cropping and insists on growing native varieties of the crops. Apart from preserving these seeds, he also sells most of his farm produce locally.
A shift in the existing model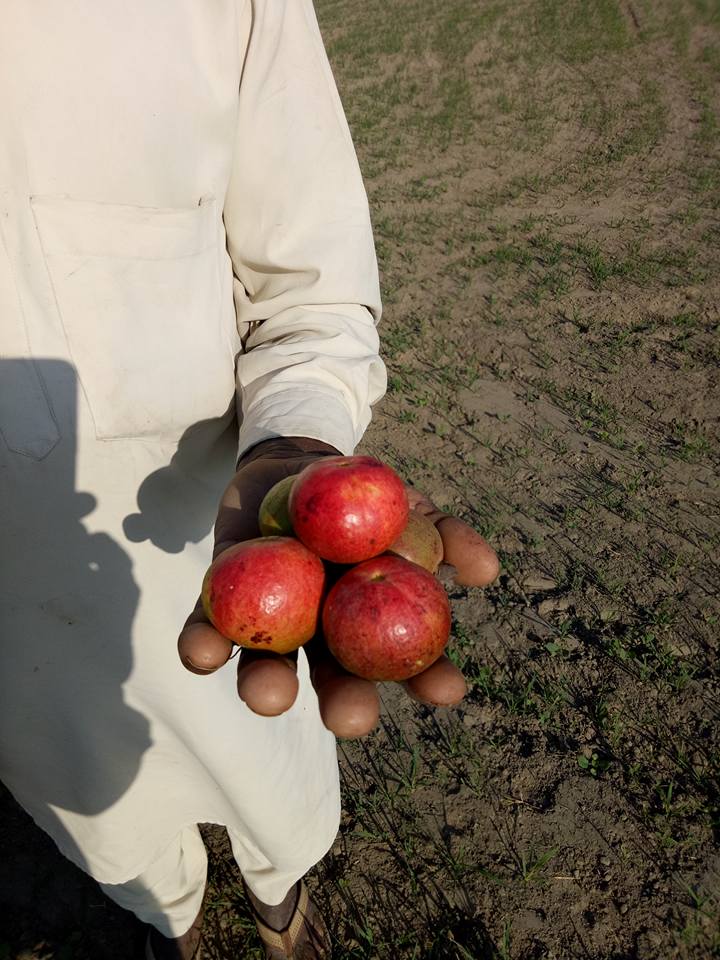 Weeds are one of the leading issues he grapples with. To tackle them, he thought of the following trials:
a) Instead of harvesting the Kharif crop, he incorporated the biomass into the soil to nourish it.
b) He used the no-tillage method for three acres of land which will not be cultivated for two years.
With these two underway, he plans a third method, which requires creating a fruit forest.
To fulfil his mentor's vision, he has laid the foundation stone for a training centre. Once the construction is completed, he aims to conduct training sessions for farmers there every quarter.
Currently, his farm has a daily footfall of 20-50 visitors, most of whom are farmers. He has been conducting free training sessions for them every month.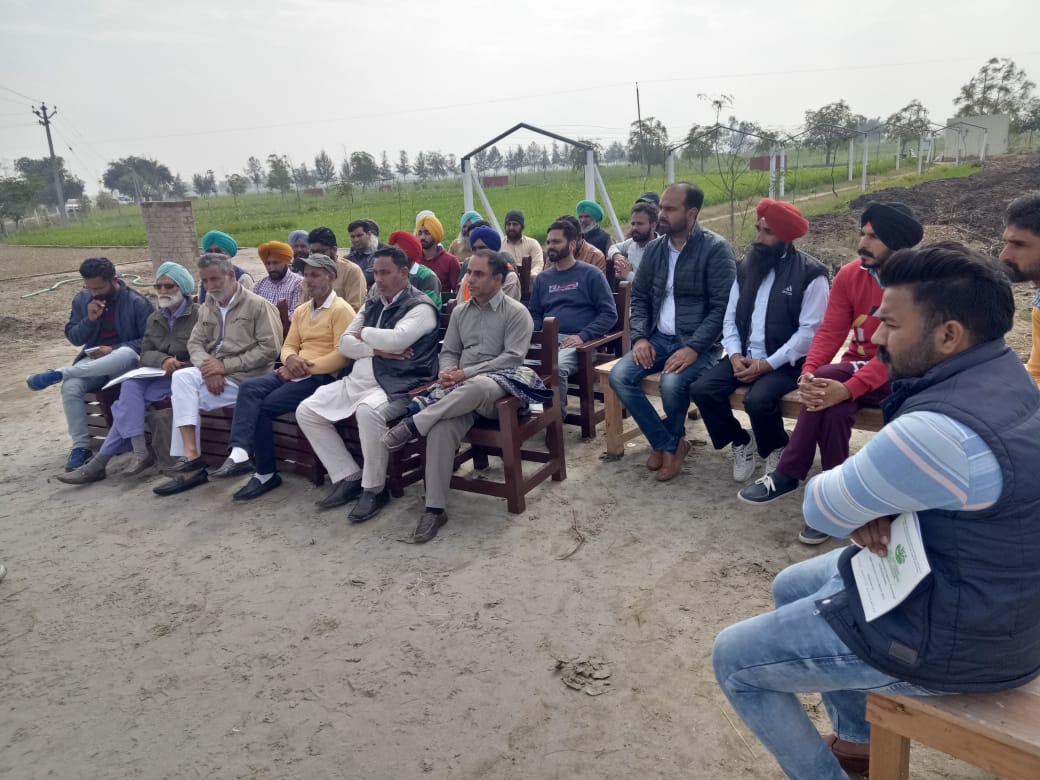 He signs off with a message for his kisaan-saathis, saying, "Natural farming is difficult. So if you decide to undertake it, accept this challenge head-on. Also, understand that it is the only avenue that can help us improve our health. I encourage farmers to practice self-sufficient farming, which doesn't turn them into slaves of the market. As a lawyer, I couldn't stay at home in my village for a single day. But as a farmer, I don't go to the city for long stretches because I am independent of the market and all my sales happen on my farm. So my message is, begin small. Start with a kitchen garden. Make it independent. This will ensure that you don't use pesticides or chemicals on your crops. Once you have garnered enough experience, move to a commercial model."
---
You May Also Like: Lawyer Turns 20 Barren Acres into Lush Farm, Runs School for 140 Kids of Farmers!
---
If this story inspired you, get in touch with Kamaljeet on 9804072072.
(Edited by Shruti Singhal)
Images Courtesy: Kamaljeet Singh Hayer
Like this story? Or have something to share?
Write to us: contact@thebetterindia.com
Connect with us on Facebook and Twitter.
We bring stories straight from the heart of India, to inspire millions and create a wave of impact. Our positive movement is growing bigger everyday, and we would love for you to join it.
Please contribute whatever you can, every little penny helps our team in bringing you more stories that support dreams and spread hope.
Tell Us More