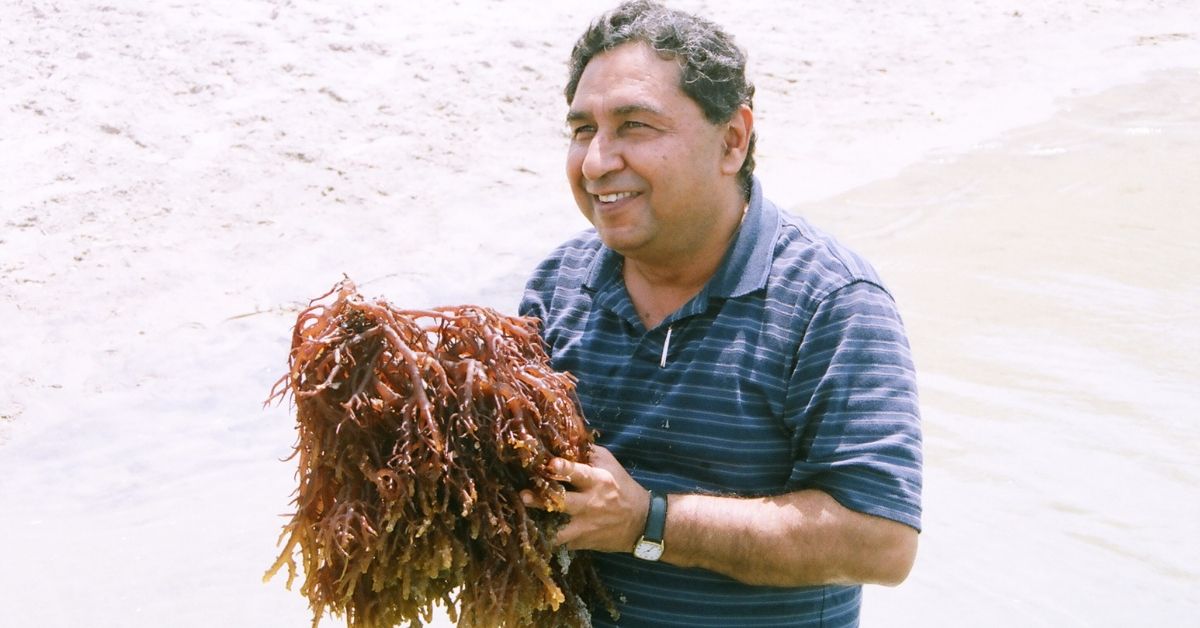 Seth moved on to start AquAgri, one of the first companies in the country to get into commercial seaweed cultivation.
When seaweed farming was unheard of in India, Abhiram Sethi was driving a project for PepsiCo. He was working as a Director in-charge of exports in agriculture. It would not only prove that seaweed could be cultivated and processed into products, but also become a sustainable source of income for coastal communities in Tamil Nadu.
And so, in 2008, when he decided to leave the company, he asked PepsiCo if it would still run the project. The multinational giant told him that they would eventually shut the project or sell it to someone who could take it forward.
Abhiram Seth jumped at the opportunity.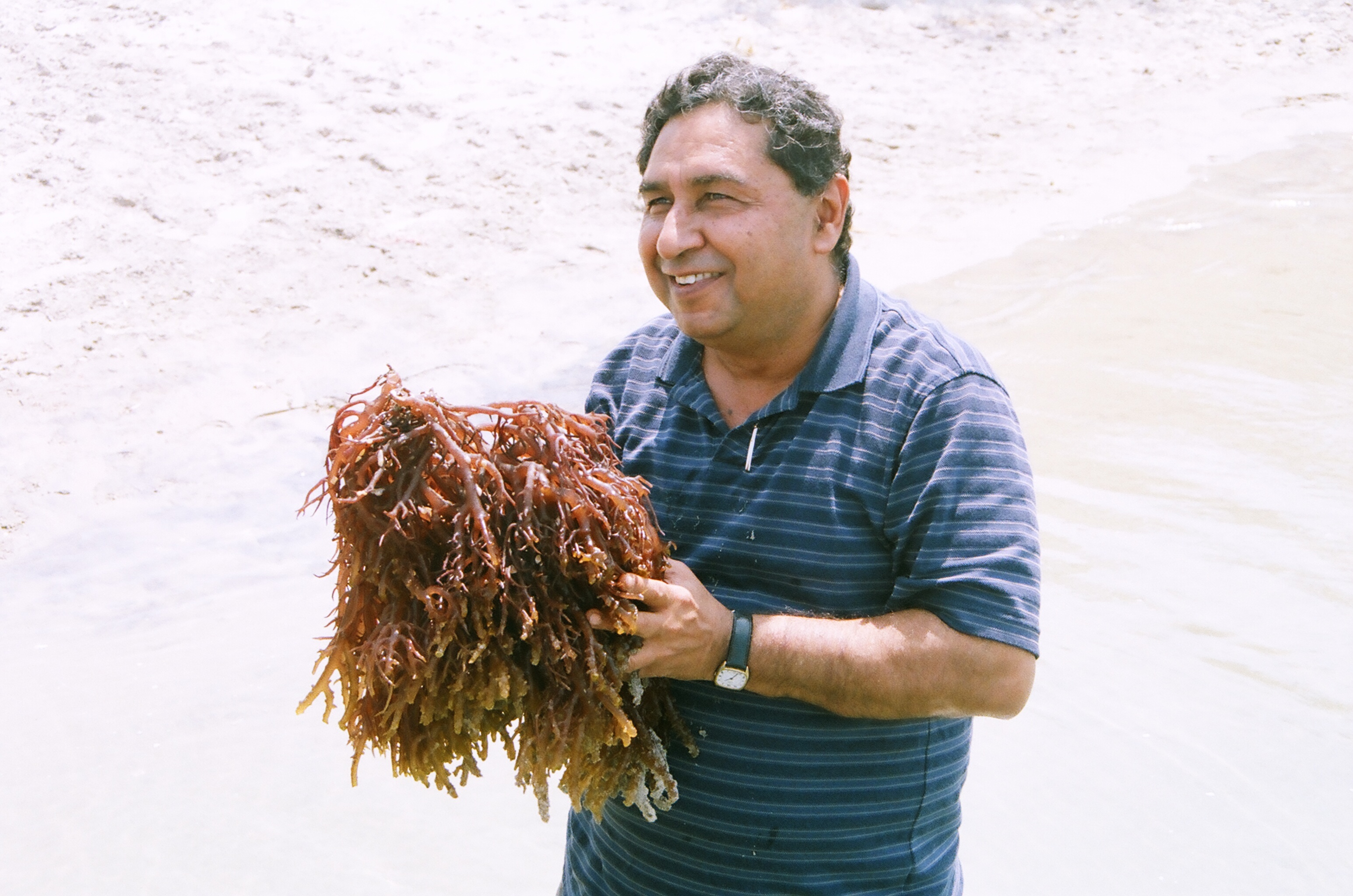 Buying out the business along with the entire team, Seth moved on to start AquAgri, one of the first companies in the country to get into commercial seaweed cultivation.
Today, Seth's company works with more than 600 fisherfolk in the restricted districts of Tamil Nadu and cultivates at least 600-800 tonnes of seaweed per year.
Apart from producing carrageenan, which is a binding, food thickening and gelling agent, sold to the food industry, Seth uses the seaweed to produce biostimulants. He claims that these can improve crop yield by 20 per cent. The Better India caught up with the man to document his journey.
Raised in Delhi, Seth completed his graduation with a degree in Economics from Hindu College. After completing his MBA from Jamnalal Bajaj Institute in erstwhile Bombay, he worked with Hindustan Unilever for almost eight years.
In 1994, he joined PepsiCo and worked with the giant for 14 years, until he bought the seaweed business from them in 2008.
"I started as a director of exports and agriculture at PepsiCo. During my stint there, I worked in several roles that included corporate affairs, relations, and sustainability. In 2000, we started a social initiative of seaweed cultivation in coastal Tamil Nadu. As someone who had driven the project for a long time, when the company said that they would shut the programme, I decided to buy it from them."
What is seaweed cultivation?
Simply put, it is the process of growing and cultivating seaweed.
When they first started, Abhiram's team processed the cultivated seaweed to obtain a hydrocolloid, carrageenan.
Extracted from red edible seaweed, carrageenan is widely used in the food industry for its gelling, thickening, and stabilising properties. Its main application is in dairy and meat products, due to its strong binding to food proteins. It is also used in ice cream mixes, pickles, as a clarifying agent in beverages, and even in jellies.
"When we were exploring the processing, we realised it would give rise to a lot of effluents and treating them would cost more than the processing. So we worked with scientific experts to analyse the properties of these effluents. We were amazed when we found that the effluents were nutrients that could be used for farming."
At this point, Abhiram and his team decided to reverse the process. Instead of producing carrageenan at the front-end, they extracted the nutrients before producing the hydrocolloids.
The resulting nutrients, referred to as 'biostimulants', are organic, and useful for agricultural activities, claims Seth.
"When the initial journey of selling these biostimulants began, we realised that selling any agricultural product directly to the farmer was a big challenge because it was difficult to reach them. After conducting trials on the bio-stimulants, we started delivering the product under Tata Chemical products. The response was good but short-lived. When Tata decided to exit the fertiliser business, we were in shock, because they were our customers and they were going out of business. Then, IFFCo decided to collaborate with us and launched our products under a brand called Sagarika. They are joint venture partners at AquAgri. We are building it, and it is rapidly growing."
What are the benefits of these biostimulants?
Seth lists them as follows:
They can help farmers reduce the use of chemical fertilisers by 25-30 per cent.
When paired with organic farming, they can improve the yield by 15-20 per cent. Seth claims that productivity can be much higher when used alongside fertilisers.
In the advent of a crop undergoing stress, through a delayed monsoon, for instance, the chances of survival or revival using biostimulants are much higher.
Working with the coastal communities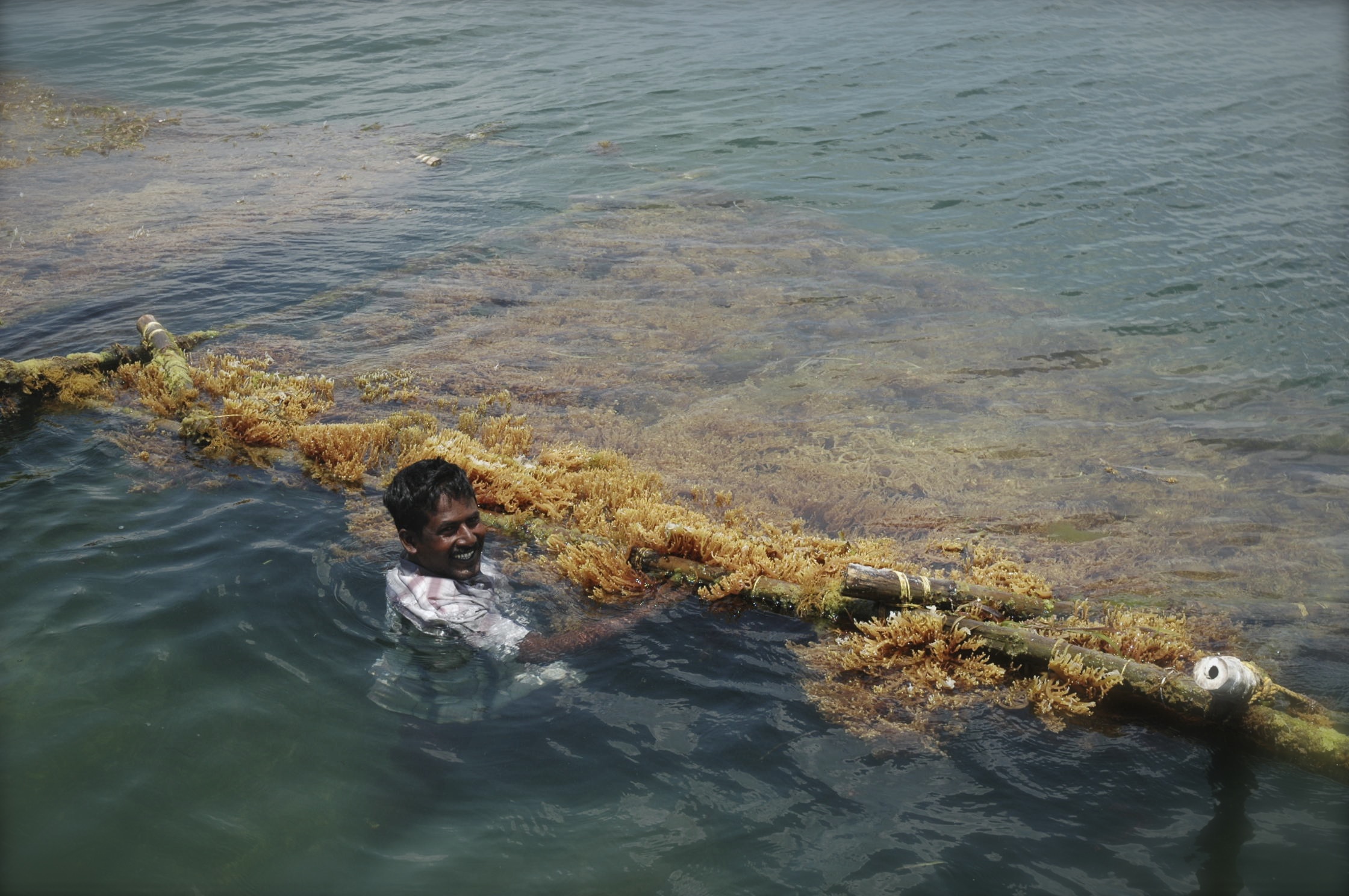 The best part about the project is not the production of carrageenans or biostimulants, but the ecosystem it creates for the coastal community.
Seth explains, "The process of seaweed cultivation is eco-friendly, without the use of chemicals or inorganic inputs."
Seaweed can be grown in different ways, but the most common technique in India is using the Single Rope Floating Raft (SRFR) method (Coir Rope & Nylon Rope). It involves the building of bamboo rafts and spreading them out in the sea. Seth suggests that there must be a space between the rafts to prevent overcrowding.
The fisherfolk take four bamboo logs and tie them to make a frame or a raft, using strings and small pieces of seaweed.
The task of tying the seaweed can also be done by women, making the process gender-neutral.
When the rafts are ready, they are floated on the sea. Once seaweed grows on them, in about 45 days or so, they are harvested, and the raft is replanted.
"With just three hours of work a day, a coastal farmer can earn Rs 700-800 a day with a 3×3 m raft. Unfortunately, even though the government is keen to make seaweed cultivation as a mainstream activity for coastal communities, there are a few impediments. Anything new is looked at sceptically. For a benign activity like this, the environment ministry has a different point of view. So the cultivation is restricted to certain districts in Tamil Nadu."
The project helps more than 600 fisherfolks/seaweed farmers earn a sustained income on a contract arrangement with a fixed price.
"A fixed price prevents any market risks for the grower. They are entrepreneurs who work as per their flexibility and deliver products for a fixed price. They receive support from the fisheries department and other institutions. We provide them with supplementary inputs, loans, and grants when required. I think it is a viable model that does not displace the coastal communities from their natural habitat. This ensures that they are not forced to migrate to cities for employment, as they can earn a comfortable livelihood in their current situation."
At its peak, about two years ago, the company cultivated almost 2,500 tonnes of seaweed with 1,000 fisherfolk/seaweed farmers. Now, the annual cultivation is between 600-800 tonnes.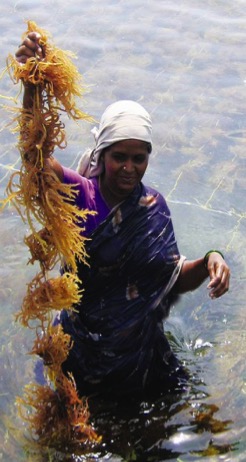 Is seaweed cultivation profitable? Seth answers, "As a company which produces biostimulants or carrageenan, the competition is huge because we need to build our own market. But the process of seaweed cultivation for the grower is, without a doubt, profitable. If the government supports the cultivation in the gulf areas, it can become a big deal for agriculture."
---
You May Also Like: This IIT-Delhi Startup's Innovation Tackles Air Pollution for Just Rs 10!
---
He signs off, "Land and water are both scarce resources. But the sea is abundant. Seaweed cultivation is a form of aquaculture. But instead of water, it is agriculture in the sea. If it gets the required support and becomes a mainstream activity, it can have a positive social impact."
If this story inspired you, get in touch with Abhiram Seth at abhiram.seth@aquagri.in or visit their website here.
Images Courtesy: Abhiram Seth
(Edited by Shruti Singhal)
Like this story? Or have something to share?
Write to us: contact@thebetterindia.com
Connect with us on Facebook and Twitter.
We bring stories straight from the heart of India, to inspire millions and create a wave of impact. Our positive movement is growing bigger everyday, and we would love for you to join it.
Please contribute whatever you can, every little penny helps our team in bringing you more stories that support dreams and spread hope.