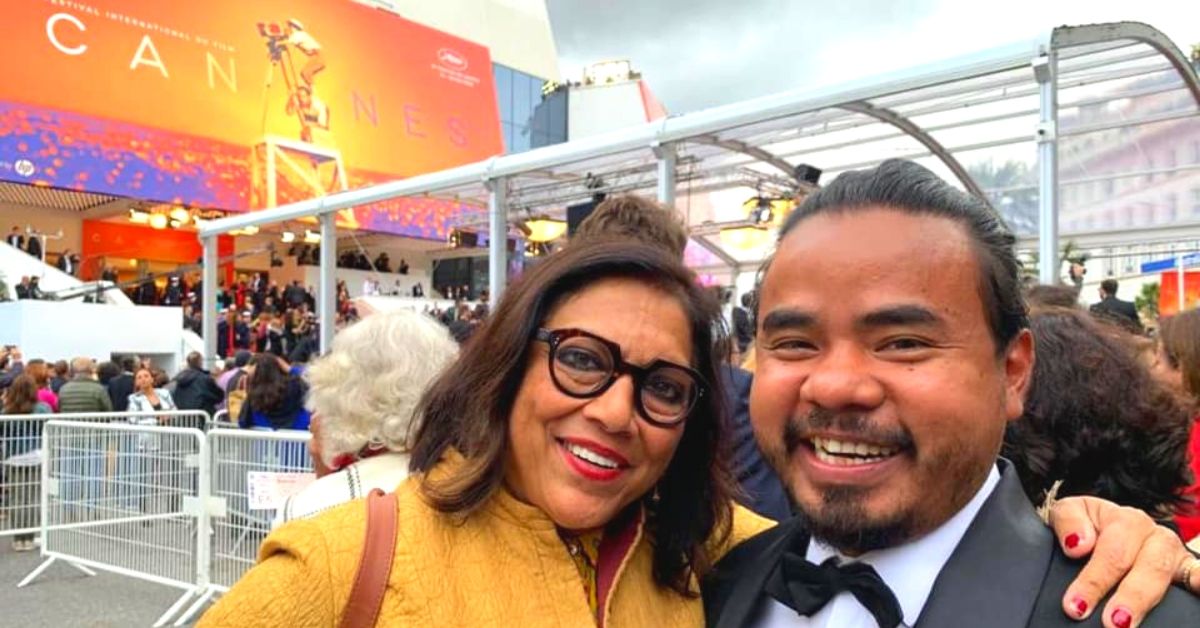 "I was 10 years old when I first came across a television. The first time I saw a film was when one night, a rich family in the village hired a television and screened a film. Growing up, I loved writing and telling stories, although even as a teenager, I never thought that one day I'd make a film," says Dominic Sangma.
For Dominic Sangma, a leading independent filmmaker from Meghalaya's Garo Hills, the journey from a remote village on the border with Assam to the glitz and glamour of the Festival de Cannes has been one of quiet self-discovery.
While the selection of his second feature film 'Rapture' (Rimdogittanga) for La Fabrique Cinéma, a programme organised by the Institut Français for this year's Festival de Cannes, brought him onto the international stage, his films remain grounded in the oral storytelling traditions of his forefathers.
Of course, there are other influences as well like legendary Austrian poet Rainer Maria Rilke and Russian filmmaker Andrey Tarkovsky, but Dominic's films are grounded in his local surroundings.
"I come from a family of oral storytellers. With no access to electricity in my village, it wasn't until I was 10 years old when I first came across a television. The first time I saw a film was when one night, a rich family in the village hired a television and screened a film. Growing up, I loved writing and telling stories, although even as a teenager I never thought that one day I'd make a film," says Dominic, in an exclusive conversation with The Better India (TBI).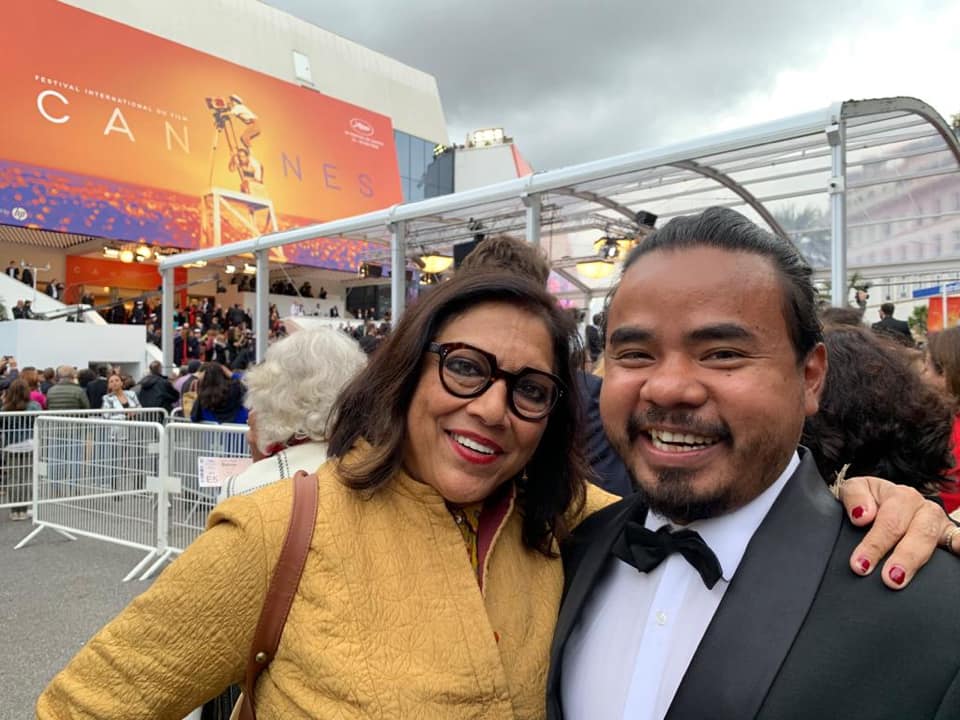 It was in high school, when Dominic, frustrated with the dynamics of conventional schooling, read about an institute which taught filmmaking. After graduating from high school, he asked his elder brother, who was financing his education, whether he could take up a course in mass communication. Instead, his brother advised him to study some other subjects because filmmaking is not easy to pursue. Dominic ended up graduating in Economics.
Finally, in 2008, he applied for Satyajit Ray Film and Television Institute (SRFTI), Kolkata. Initially, the aspiring filmmaker had dreams of coming to Mumbai and making Bollywood films. By the time he graduated in 2014, his aspirations had completely changed.
"But SRFTI completely changed me. The kind of films I saw at the institute completely changed my perspective on the possibilities of cinema, the art form itself, and how it can influence our life, and the way we look at it. That's when my love for cinema grew, and my understanding of film completely changed. It also changed my mind about going to Bombay. Instead, I wanted to go back home and tell my stories," he recalls.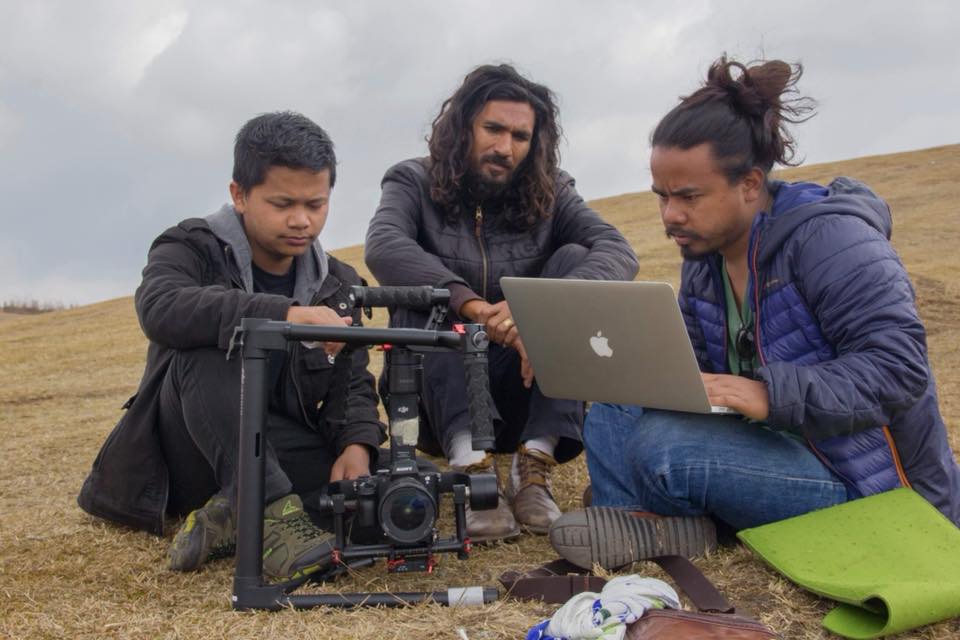 However, during his time at SRFTI, there were times when he wanted to quit filmmaking altogether, grappling with questions about why he wanted to make films in the first place. Was it for the money, fame or something else? The turning point came while he was making his diploma film. At the time, he had broken his leg. The time Dominic spent recuperating, he thought long and hard about these questions.
"What makes my life beautiful is the books that I read, films that I watch, paintings that I look at and the music I listen to. These are elements of life that resonates with me deeply. That's when I decided, maybe I should make a film for people like me, who have endured similar troubles. Maybe, some day they will stumble upon my work and that may inspire them to go on with what they're doing. Having said that, the reason why someone make films itself keeps changing. If you ask me right now why I'm doing a particular film, I couldn't give you an answer. As a storyteller, I was probably more equipped to think visually, and cinema was the best medium through which I could express myself," claims Dominic.
In his films, he seeks to capture the small incidents, moments or expressions of human gesture that are all so fleeting. A lot of commercial films tend to over express everything. However, this means we fail to notice or miss out on the small gestures of life that tells us so many things about our lives, a stern expression here and glance there. His cinema seeks to capture these small details of life.
Dominic's strengths lie in observing people.
"One day, I was at church, where a preacher was giving a rousing sermon. Sitting in front of me were a mother and child. While the mother was intently listening to the preacher, the three-year-old daughter was playing with her mother's hair, clothes and just admiring her beauty. Suddenly, the mother turned and slapped the daughter for disturbing her. The mother's reaction really shook my heart because the daughter started to cry a little and her mood completely changed," he recalls.
For Dominic, he had become the camera that had captured the scene. He wondered if the mother would ever understand that she had slapped her child for admiring her beauty. The daughter would always ask herself, why her mother had slapped her.
"See, that's what a camera does. It gives us a perspective that we often miss out on in real life. I like to observe the small details in life, and want to put it into my films. Cinema can capture these moments. Cinema shows us the third perspective which we don't see when say you and I are walking together on a street—a word we say to each other unintentionally or a small gesture thrown here or there," adds Dominic.
More than the dialogues in a film, what's important is how his actors express them and the things that are left unsaid because that's what life is about anyway.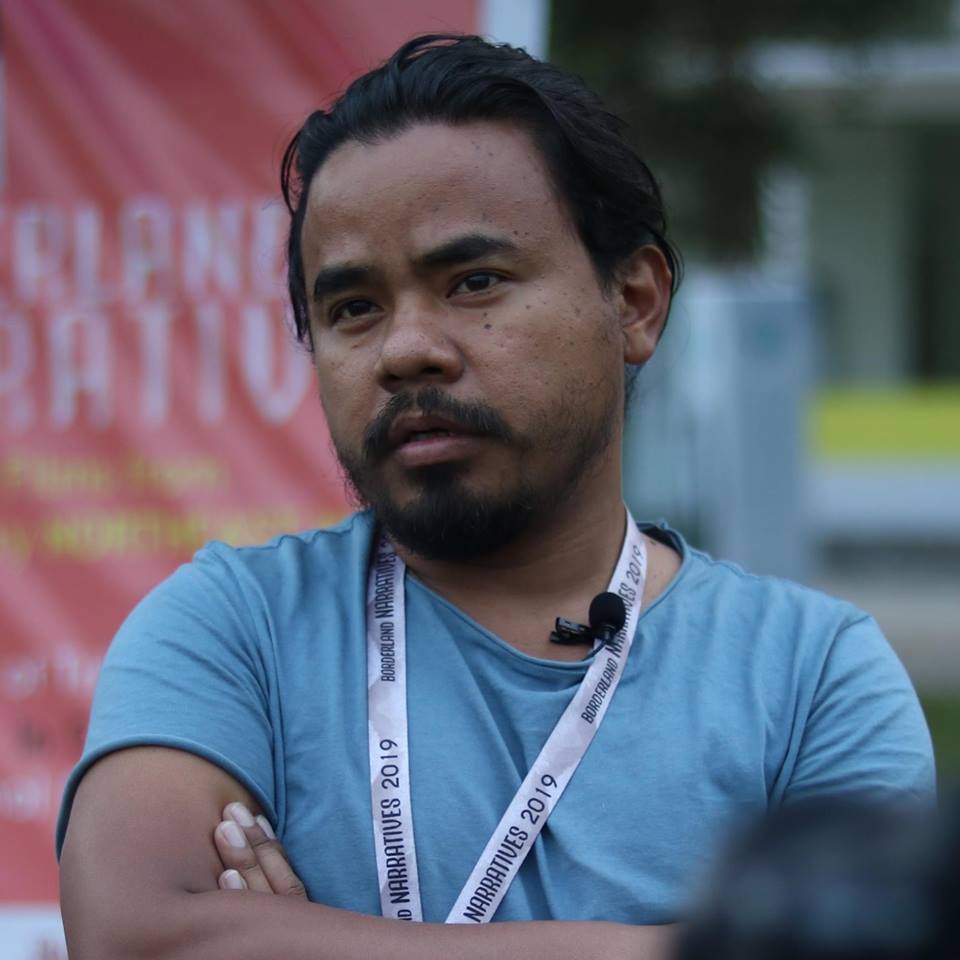 Ma.Ama
Take the example of his seminal debut feature film in Garo, Ma.Ama, which first featured last year in the prestigious Mumbai Academy of the Moving Image (MAMI) Mumbai Film Festival in October. The film was completed in June 2018. This low-budget film was shot in two schedules over 12 days by Dominic and cinematographer Acharya Venu.
Co-produced by Chinese filmmaker Xu Jianshang the film will have its international premiere in the 22nd Shanghai International Film Festival, where it has also been nominated for two awards. Earlier this month, the movie also won three awards, including Best Actor and Best Director, in the recent Prag Cine Awards North East 2019. It also won Best Film in '14th International Film Festival of Thrissur' this March.
'Ma' means mother, while 'Ama' refers to longing. In essence, the movie comes from a deeply personal place. Featuring his own father Philip, a devout Catholic, the movie is both an autobiography and observational documentary woven into a feature film.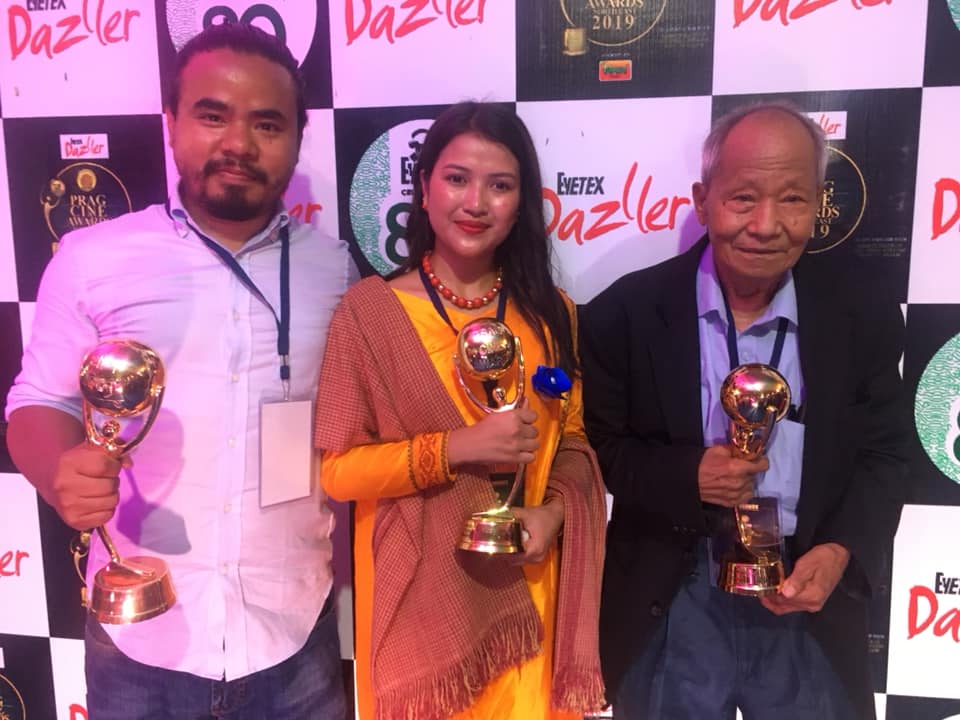 The story revolves around his mother Anna, who passed away in uncertain circumstances when Dominic was just two-and-a-half years old, and how his father deals with her passing despite remarrying.
"My father deeply misses his first wife, my mother. He understood his deep love for her only after she passed away. Initially, he thought another woman could replace her, but he couldn't hide from the truth. He couldn't really love my stepmom. The movie was about his struggles in dealing with this conflict, while I was also trying to understand my own mother. Personally, making this film took me through a healing process. The entire experience of making this film was deeply cathartic," he says.
Through the movie, he even found a way to accept his step mother, who has laboured under the memory of Anna.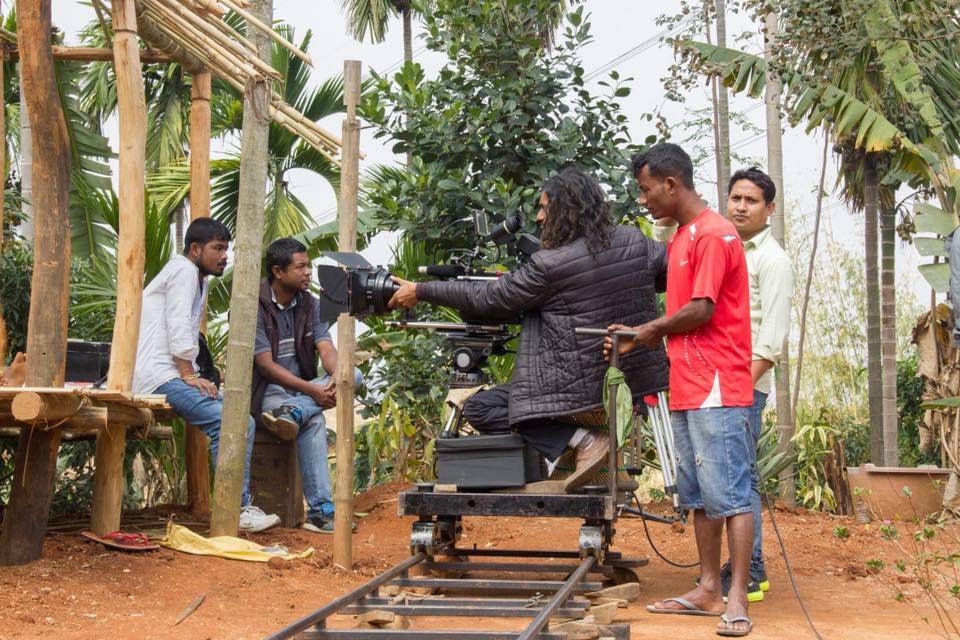 There are segments in the film that capture these little moments poignantly like the scene where Phillip cleans his wife's grave, something which he does in real life as well.
"Making this movie was also like a test for me. If I'm telling a story about others, will I be able to tell a story about myself without fear of judgement and in complete honesty? How much of the truth was I willing to put out? If I could pass this test, maybe I'm capable of making a movie about others. If I fail, maybe it's time to do something else in life," he adds.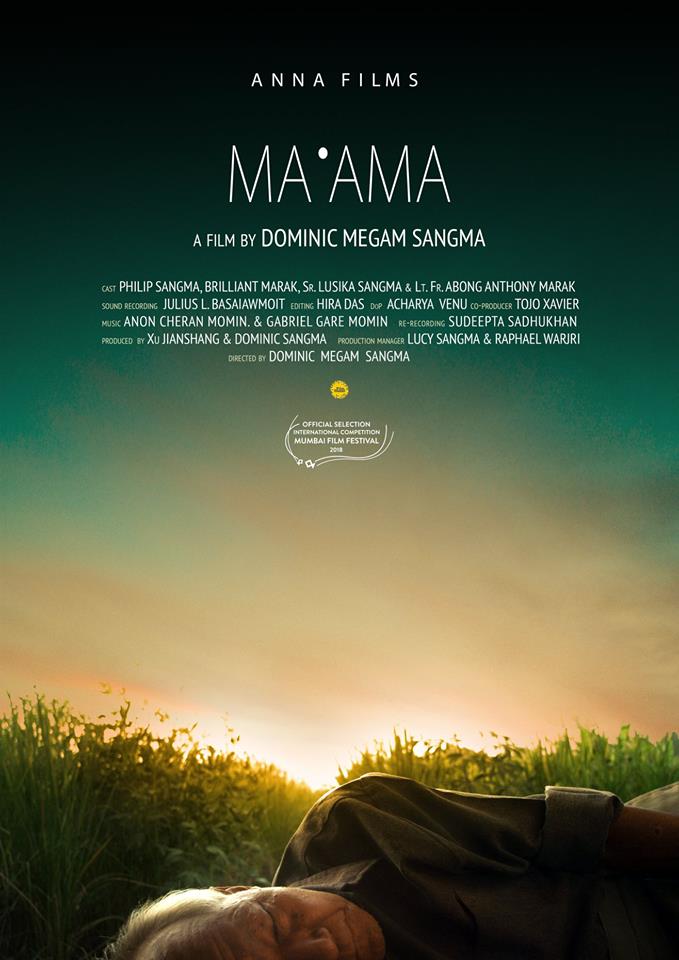 Undoubtedly, he passed the test. There is no question that works like Ma.Ama took Dominic to places like Cannes and other locations around the world. The experience at the prestigious international film festival was truly a transformative moment for him.
When at Cannes….
"Sitting at the 2500-seater Grand Lumiere Theatre, seeing the detailing of the picture, hearing the sounds and generally sitting inside and watching a film is in itself an experience. The kind of filmmakers and other professionals in the business that I met at the festival was a truly transformative experience. Sometimes, we from the Northeast, tend to think about films only within the confines of our geographic space. I believe filmmakers from the region are very talented, and that our films can reach those heights," he says.
"Until and unless you don't experience that sort of space (Cannes), you will not realise what's at stake when you make a film. It's not like we're from a backward place and can't do these sort of films. We can definitely put our films on those kinds of screens," adds Dominic.
If a film from small countries like Hungary or Venezuela are going to Cannes, then why cannot films from Meghalaya or other parts of the Northeast make it?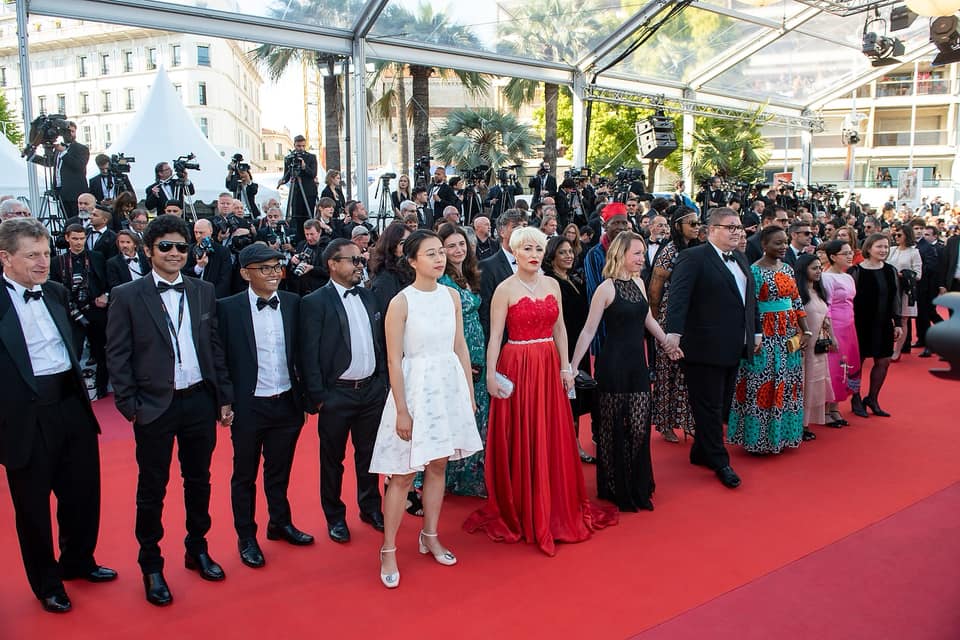 "There is a certain inferiority complex that we carry about our own expressions and films. It's not as much about technology or its lack thereof, but about finding out who we are as filmmakers, as persons and our voice that we need to put out there. That's what really stuck with me. One day, I would love my movie to run on the Grand Theatre Lumiere. I want to show the world that we also have fascinating stories to tell as well," says Dominic.
Selected for La Fabrique Cinéma, a programme developed by the Institut Français, Dominic's second feature film Rapture (under production) was among the 10 projects chosen from hundreds of other applications by first or second time feature filmmakers from around the world. The objective of this event is to help talented upcoming directors to make their film. Those selected have the opportunity to meet producers, distributors and agents from Europe and around the world.
"As soon as your project is selected at Le Fabrique, producers from Europe know that your film is of a certain high standard and have the confidence to put money into it. I'm the third Indian whose work has been selected at La Fabrique," he says.
Also Read: Sahir Ludhianvi, The Poet of Peace Whose Lyrics Made a Home in People's Hearts
What a Dominic Sangma film should be about?
As an independent filmmaker, at some point the hope is one can recover all the money spent on his/her film. However, he didn't make Ma.Ama thinking about these things or acquiring popularity, although the search for an audience is always constant. The movie was made with honesty, sincerity and his own voice. Add his skill behind the camera, and it's not hard to understand why he's getting selected at Cannes, earning various national, regional and international accolades, or even getting producers on board for future projects.
"See, I don't look for instant gratification. Hopefully, at some point, I recover all that money, but I feel my film should stand the test of time. It should still feel like a story about a human being that you can relate to anytime in the future. That's the kind of film I want to make. If my movie is of that quality then maybe in 10 years I will get back a lot more than I originally spent," says Dominic.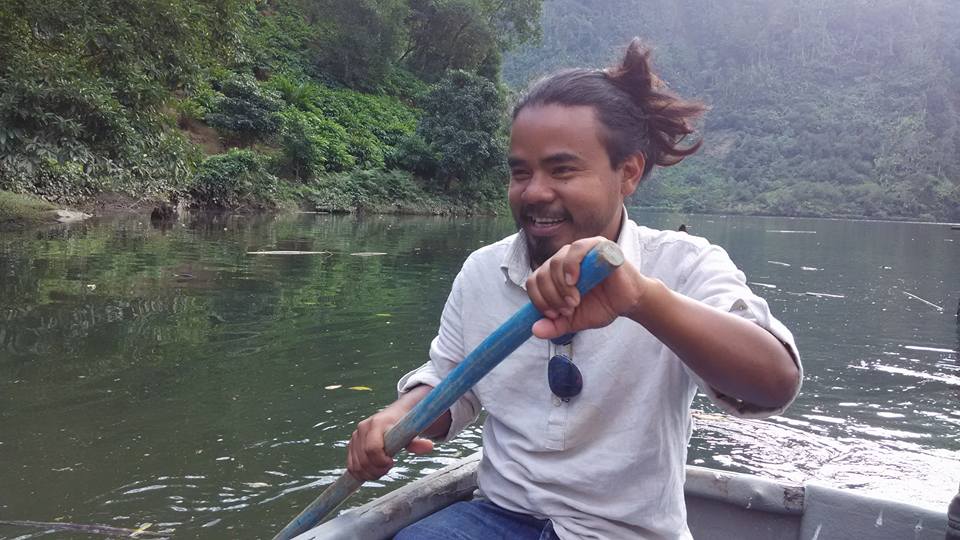 Unlike their commercial counterparts, the bar for independent filmmakers is very high. The storytelling and craft should contribute something unique to the world itself. Take the example of Assamese filmmaker Rima Das, whose films are travelling all over the world.
"This is because people from all over the world are connecting with them even though they are small budget, independent and in a language they do not understand. My movie Ma.Ama is also travelling all over the world. Independent films need to be presented in a cinematic language that shows the world something new," says Dominic.
(Edited by Saiqua Sultan)
Like this story? Or have something to share? Write to us: contact@thebetterindia.com, or connect with us on Facebook and Twitter.
We bring stories straight from the heart of India, to inspire millions and create a wave of impact. Our positive movement is growing bigger everyday, and we would love for you to join it.
Please contribute whatever you can, every little penny helps our team in bringing you more stories that support dreams and spread hope.